Best Black Friday eBay Golf Deals
Check out these deals available on eBay right now.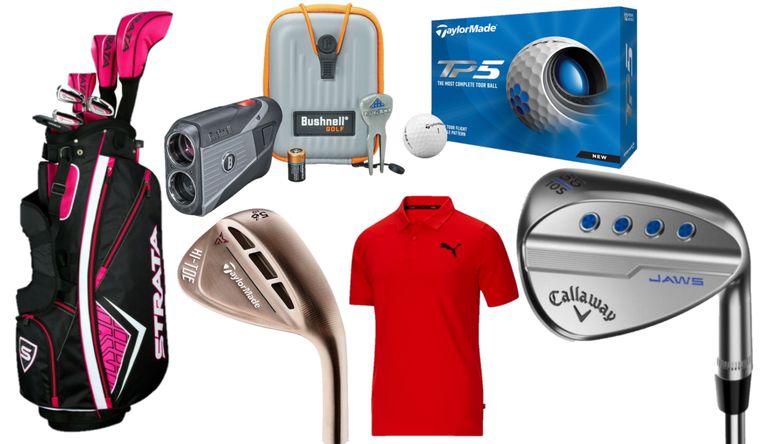 (Image credit: eBay)
By Matt Cradock
eBay is one of the biggest and most recognised brands in the world, with millions of items being put up for auction every single day.
Among those items are golfing related products which, if you look hard enough, can offer some extremely cheap deals.
Whether it is clubs, apparel or technology, eBay offers a wide range of items that are aimed at golfers of all abilities and tastes.
Despite there being a wide range of other golfing stores available, such as American Golf and Walmart, eBay remains a great website to purchase some of the most exclusive and best products.
Check out our best eBay deals below, and also feel free to check out our Black Friday hub, where you can find huge savings on a number of clubs, apparel and technology-related items.
BEST BLACK FRIDAY eBay DEALS - US QUICK LINKS
BEST BLACK FRIDAY eBay DEALS - UK QUICK LINKS
US Deals
Puma Essentials Pique Polo | $20.01 off at eBay
Callaway Mack Daddy 5 MD5 Jaws Milled Wedge | $20 off an array of wedges
Callaway Mavrik Driver | $20 off at eBay
Bushnell Tour V5 Laser Rangefinder | $42.01 off at eBay
Callaway Strata 11 Piece Women's Package Set | $89.55 off at eBay
Callaway Heritage Adjustable Twill Hat | 14% off at eBay
Tour Edge TGS 3-Piece Wedge Set | $196.98 off at eBay
UK Deals
TaylorMade SIM 2 Irons 5-PW | Get £100 off a TaylorMade Cart Bag when you purchase a set of these irons.
Callaway Supersoft Golf Balls | Buy 2 boxes for £20.85 each at eBay
TaylorMade Milled Grind Hi-Toe Raw Wedges | £12.90 off at eBay
TaylorMade TP5 Golf Ball | Buy 2 boxes for £37.95 each at eBay
Want more golf Black Friday deals?