Best Drivers For Slicers 2023
We take a look at the best drivers that will stop you slicing tee shots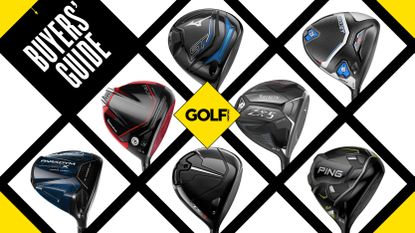 (Image credit: Future)
Get the Golf Monthly Newsletter
Thank you for signing up to Golf Monthly. You will receive a verification email shortly.
There was a problem. Please refresh the page and try again.
Best Drivers For Slicers: Quick Menu
Slicing the ball off the tee is one of the most common and destructive shots for amateur golfers. Not only does it put you in a bad position on the hole, but it loses you significant distance, which makes good scoring harder to come by.
Luckily, the best golf drivers from all of golf's major brands are on hand to help if you have a tendency to slice the ball. Manufacturers create draw-bias drivers in a number of ways but, most commonly, you'll see drivers with weights toward the heel-side of the driver and with plenty of offset too. In the video below, we run through our favorite drivers of 2023 - whilst most of the selections are not the draw biased heads, it should still offer a good feel for what's on the market this year.
While the draw biased drivers featured below won't have you instantly hitting hooping draws off the tee, the set up of these clubs will keep the massive slices at bay and hopefully encourage a straighter, more powerful ball flight.
Below is a list of the best anti-slice drivers currently available but, if you're looking for something more specific, check out our guide on the best golf drivers for beginners, the most forgiving golf drivers or the best drivers for distance.
The Quick List
TaylorMade Stealth 2 HD Driver
The Stealth 2 HD driver is the most forgiving of the three models, with the draw bias subtle and the extra weight making it very easy to launch.
The Ping G430 SFT is very easy to launch, forgiving and surprisingly long. There's no doubt that it's a model that will have broad appeal to a range of golfers.
For anyone who wants to take the right side of the course out of play, this driver has the technology to help. Also, it strikes the balance between being aspirational and user friendly.
Callaway Paradym X Driver
A beautiful-looking driver that has the performance to match. Fast, forgiving and consistent, this lightweight driver has the wow factor golfers crave out on the course.
The TSR3 is a premium looking and performing driver that provides a powerful feel, as well striking the ideal balance of control with competitive ball speed and distance.
The Srixon ZX5 Mk II driver combines a lot of forgiveness in a no-nonsense design that offers very good performance in a good looking head.
In the ST-X 230 you have a draw-biased driver that sits beautifully square behind the ball. A solid, consistent flight and powerful feel through the ball.
Cleveland Launcher XL Driver
A driver that stands out for its feel, the Launcher XL will suit a wide range of golfers looking for pa combination of forgiveness and carry distance off the tee.
Best Drivers For Slicers - Best Anti Slice Drivers
Why you can trust Golf Monthly Our expert reviewers spend hours testing and comparing products and services so you can choose the best for you. Find out more about how we test.
Best looking
Specifications
Lofts: 9°, 10.5°, 12°
Adjustable Hosel: Yes
Stock Shafts: Fujikura Speeder NX Red
Left Handed Option: Yes, available in all lofts
Reasons to buy
+
Easy to launch
+
High level of forgiveness
+
Rounded head best looking of Stealth 2 models
Reasons to avoid
-
Not for those who already hit a draw
For 2023, TaylorMade have modified their inverted cone variable face thickness on the back of the driver to increase the sweet spot by a huge 20%. The majority of this gain is towards the heel side of the centre which makes it very forgiving, especially for those who mis-hit low and to the inside of centre.
Certainly, it is one of the most forgiving drivers on the market and, thanks to a 0.25 inch shorter shaft, which measures 45.5 inches, a 2° upright lie as standard and a deeper more rounded head, it will promote a slight draw bias with a higher flight, something that will appeal to those who slice the golf ball.
In our testing, we found this to be the case as it provided a consistently higher flight than the other Stealth 2 models (standard Stealth 2 and Stealth 2 Plus). It is worth noting that, depending on your current shot preference, it will straighten a fade or put a slight draw of 5 to 10 yards on if you hit it straight.
Best broad appeal
Specifications
Lofts: 10.5°
Adjustable Hosel: Yes
Stock Shaft: Ping Alta CB Black 55 (5 other options available at no upcharge)
Left Handed Option: Yes, in all available lofts
Reasons to buy
+
Very broad appeal
+
Head sits fairly square at address
+
Surprisingly long
Reasons to avoid
-
Some fighting a slice may prefer more of a closed look at address
To begin with, the G430 SFT features a moveable weight that can be set in either a Draw or Draw + setting. According to Ping, on the Draw + setting, it delivers seven yards more draw bias versus the G430 Max version in neutral, a considerable difference for those that work the ball from left-to-right.
Despite being a draw bias driver, it sits fairly square behind the ball, with the neutral set up, along with the generous profile, providing a confidence-inspiring appearance at address. What's more, the head is slightly longer from front to back, which again will inspire a considerable amount of confidence.
In our testing, the distance on offer from the G430 SFT was fantastic as it went further than the Cobra Aerojet Max and Callaway Paradym X drivers. The draw bias was noticeable too and, from our testing, it was clear to see that the dispersion circle moved a few yards to the left.
Cobra Aerojet Max Driver
Specifications
Lofts: 9.0°, 10.5°, 12°
Adjustable Hosel: Yes
Stock Shaft: 2 options (MCA Kai'li Blue 60, UST Helium Nanocore 4)
Left Handed Option: Yes, in all available lofts - 12° is custom only
Reasons to buy
+
Effective in helping to straighten a slice
+
Confidence-inspiring profile at address
+
Surprisingly long
Reasons to avoid
-
Offset design won't suit everyone
Although Cobra have made speed the main focus in their new Aerojet range, the Max version also features a high level of forgiveness with the model predominantly aimed at those golfers who struggle to find the centre of the clubface.
One of the main points of difference between the Max model and the other two (Aerojet and Aerojet LS) is the draw bias and weight in the heel. In testing, the results were positive, as our average dispersion was eight yards further left compared to the LS and standard model which, to us, proves the design of the head works.
Our last point is the driver at address, which is slightly offset down behind the ball – so a fraction toed in. This will suit those who will gain confidence from looking down on something that's clearly going to help guard against a slice.
Callaway Paradym X Driver
Specifications
Lofts: 9°, 10.5°, 12°
Adjustable Hosel: Yes
Stock Shaft: 3 options (Aldila Ascent PL Blue 40, Project X Hzrdus Gen 4 Silver (50 & 60)
Left Handed Option: Yes - in all available lofts
Reasons to buy
+
Likely to experience additional overall distance versus your current driver
+
Control of direction should be maintained
+
Excels at reducing a slice
+
Arresting looks and feel
Reasons to avoid
-
Some may want a louder, more powerful sound
Notably, the Paradym X is very similar to the standard Paradym driver but, what will appeal more to slicers of the golf ball is the stretched out head profile, the more forgiveness and draw bias, which has been added to make it one of the best Callaway drivers on the market.
All three models feature customizable weights and four standard shaft offerings, plus lots of new custom options. This means that you can adapt and play around with the settings to control your slice as much as possible.
Within our testing, our user managed to eke 20 extra yards from the X when it was set up in its 'D' (draw) hosel setting. That is a huge gain which will likely improve your scoring out on the course. What's more, along with the extra length, the accuracy wasn't compromised as we were really impressed with how easy and effortless the driver was to use.
Best for ball-strikers
Premium looks that provide a manipulated ball flight
Specifications
Lofts: 8°, 9°, 10° & 12°
Adjustable Hosel: Yes
Stock Shafts: HZRDUS RED CB, Tensei AV Blue With Xlink Tech, HZRDUS Black 4G, Tensei 1K Black, Premium Tour AD UB, Premium Tour AD DI, Premium Tour AD IZ
Left Handed Option: Yes, available in 8°, 9°, 10°
Reasons to buy
+
Premium look and feel
+
Consistently fast and forgiving
+
A tighter dispersion can be created
Reasons to avoid
-
Limited gains over prior model
-
A fitting is crucial to maximise performance
The TSR3 is a superb performer and the easiest of the three TSR models to set up for a desired flight. It does this by utilising the SureFit CG weight track, which helps keep the ball in play for golfers looking to negate or promote a particular shot shape.
Along with the weight track, the aesthetics of the driver are extremely premium, with a smoother sole, smaller hosel opening and a taller back section making for slick and almost Tesla-inspired looks.
The TSR3 looks a little more compact at address than the Titleist TSR2 driver so if you feel like a bigger profile will be more confidence-inspiring then that could be a better way to go. For faster swingers and more confident ball strikers who are looking to keep a slice at bay, the TSR3 is worth considering.
Srixon ZX5 Mk II Driver
Specifications
Lofts: 9° & 10.5°
Adjustable Hosel: Yes
Stock Shaft: Project X HZRDUS Smoke Red RDX 50 (Multiple options available)
Left Handed Option: Yes, available in all lofts
Reasons to buy
+
Simple design belies tech in head
+
Sounds better than pervious model
Reasons to avoid
-
Limited weight adjustability
This may be one of the best high handicap drivers of 2023, but the Srixon ZX5 Mk II driver can also help negate your slice. To begin with, Srixon's engineers have gone for an all-titanium head construction instead of a carbon crown, with the very thin crown being placed above a Star Frame structure. These also feature three ribs criss-crossing on the inside to provide greater rigidity between the face, sides and rear of the head.
Because of this, the weight saved by the crown is then repositioned to improve the launch of the ball and, because the trailing edge is a little higher to get the centre of gravity in the right position, the club is extremely pleasing to look at when addressed to the golf ball.
On the course and in testing, the ZX5 Mk II proved to be one of the most forgiving drivers around and the slight draw bias in the head shape was subtle enough to keep shots pretty straight.
Mizuno ST-X 230 Driver
Specifications
Lofts: 9.5°, 10.5°, 12°
Adjustable Hosel: Yes
Stock Shaft: Aldila Ascent Red 50 (Multiple others available)
Left Handed Option: Yes, only available in 9.5°
Reasons to buy
+
Powerful sound and feel
+
Beautiful crown and sole aesthetics
+
Impressive draw bias from a neutral set-up
Reasons to avoid
-
Limited gains over the previous generation
For 2023, Mizuno has introduced two new drivers to the market in the ST-X 230 and the ST-Z 230. Out of the two models, the company has described the ST-X as the more workable, mild draw-biased driver, something which will obviously benefit slicers off the tee.
Like the Ping G430 SFT mentioned above, the ST-X sits nice and square down behind the ball and, despite the neutral face angle, every shot we hit in testing had a draw bias to it. Certainly, the internal design of the head does a great job of affecting the ball flight.
Mizuno may be more known for producing some of the best golf irons on the market but, if you're looking to guard against the right side of the golf course but you want a driver that sits nice and square at address, then the ST-X 230 is definitely well worthy of consideration.
Cleveland Launcher XL Driver
Specifications
Lofts: 9°, 10.5° & 12°
Adjustable Hosel: Yes
Stock Shaft : Project X Cypher 50
Left Handed Option: Yes, in all available lofts
Reasons to buy
+
Very generous head size inspires confidence
+
Modern, premium finish
Reasons to avoid
-
Quite high pitched through impact
Replacing the popular Launcher HB model that was released in 2020, the Cleveland Launcher XL Driver is aimed at the mid to high handicap range, with the Launcher XL suiting those who slice the golf ball off the tee.
The driver benefits from a larger driver head and an incredibly confidence inspiring look at address. To start, the length of the head from front to back has increased by 6% and the contrasting crown and face finishes mean you can see all of the loft from address, making it one of the most forgiving drivers on the market.
Performance wise, the Launcher XL gave solid carry distance on an easy swing, perfect for the wider range of players this driver is aimed at. The spin rates created with this driver will also help keep the ball in the air and provide good carry distance.
How We Test
When it comes to product testing, our reviews and buyers' guides are built upon a rigorous testing procedure as well as the knowledge and experience of the test team. Headed up by technical editor Joel Tadman, and assisted by Neil Tappin, both have been testing golf clubs for years and both play to a handicap of 5. Both are also able to efficiently test the vast majority of the biggest product releases and convey the pros and cons eloquently.
Getting into specifics for drivers, we first attend product launches and speak to manufacturers to understand the technology. We then hit the golf clubs indoors, usually at Foresight Sports and test the products with premium golf balls on a launch monitor.
Outdoor testing is the next port of call and this usually takes place at West Hill Golf Club, a course in Surrey with top-notch practice facilities. Ultimately, we aim to be as insightful and honest as possible in our reviews so it is important to acknowledge that no manufacturer can buy a good review. This is because our team tells it how it is.
How to choose a new driver
You've probably already asked yourself whether you need to buy a new driver, but there's a few key things to consider when investing in a new driver, especially one that can help with your slice. Hopefully answering these questions will narrow your search down slightly and make comparing between various models much easier.
When purchasing a new big stick, it is crucial to ask yourself just what you need from it. Is distance your main priority or are you looking for something to help you find more fairways? We'd always recommend a custom fitting with a PGA Pro but if you know what you're looking for you can make an informed decision.
FAQs
Do offset drivers help slice?
In short, yes. An offset driver is where the club face sits slightly behind the hosel, delaying the arrival of the club face, allowing it more time to arrive to the ball square. Some drivers - like the Callaway Big Bertha 21 driver - have a very pronounced a visible offset at address whereas some manufacturers try to hide the offset look. It's an entirely personal preference as to whether you like the look of an offset driver.
What is the best driver to help with a slice?
All of the drivers in this guide will help golfers who tend to slice the ball. Important things to keep an eye out for are offset and a heel weighting that will combine to keep the club head square or even closed at address.
Does a higher loft reduce slice?
Yes. While those who tend to slice the ball off the tee often want to see a lower ball flight, adding extra loft to your driver will add back spin and create a more stable ball flight with less side spin. We'd recommend having a driver with 10.5° as a minimum.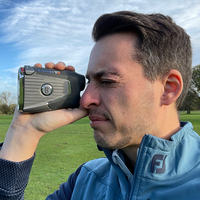 From clubs, balls and tees, to essential sportswear and fitness products, keep it affordable with a little help from our promo and coupon codes.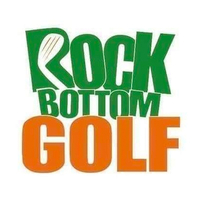 These Rock Bottom Golf coupons will help you save on golf clubs, bags, balls & apparel.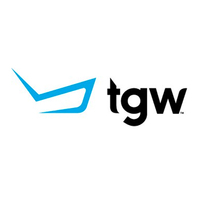 These The Golf Warehouse coupon codes will help you save on golf clubs, golf shoes, golf balls and apparel.
Get the Golf Monthly Newsletter
Tips on how to play better, latest equipment reviews, interviews with the biggest names and more.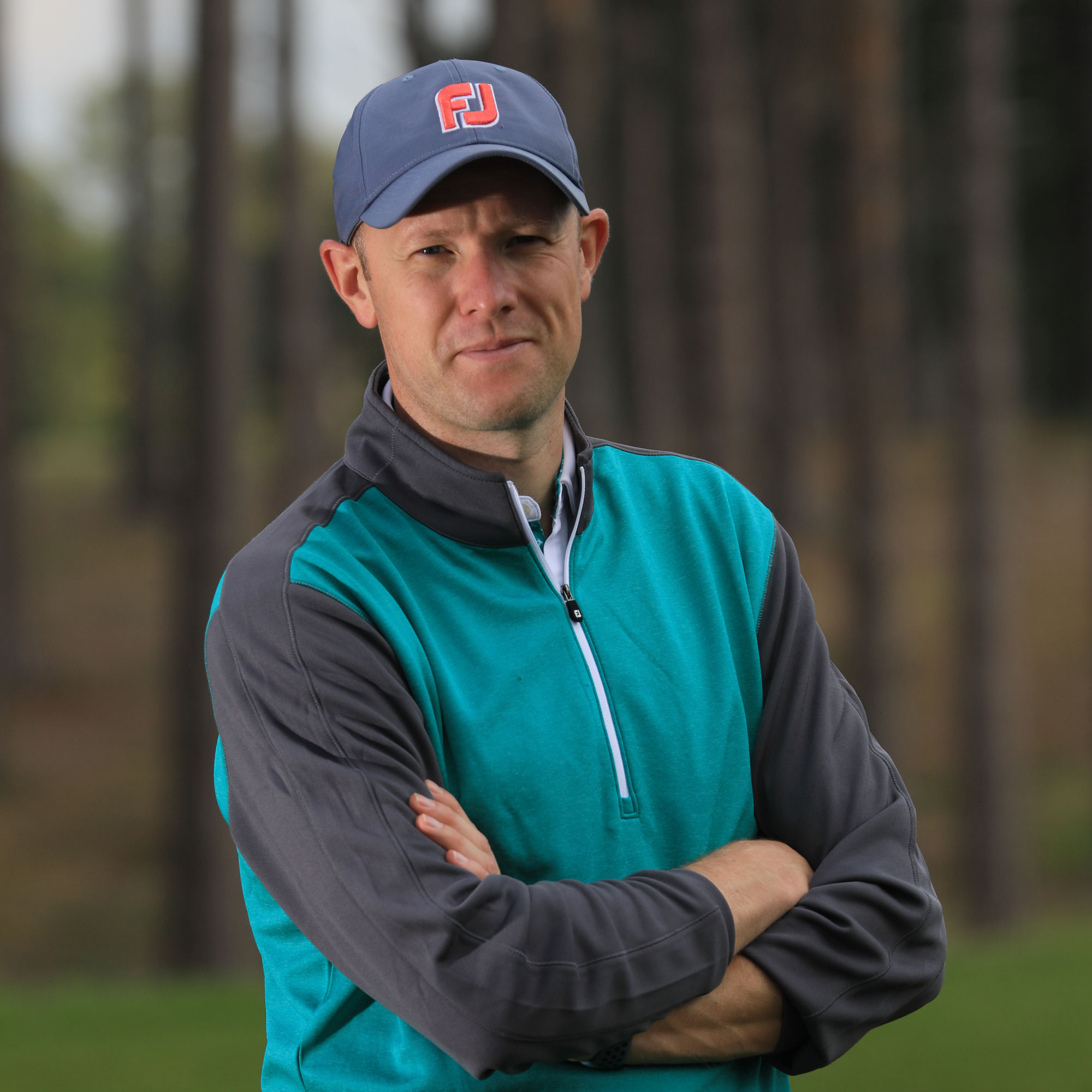 In July 2023, Neil became just the 9th editor in Golf Monthly's 112-year history. Originally working with the best coaches in the UK to produce instruction content, he has also presented many Golf Monthly videos looking at all areas of the game from Tour player interviews to the rules of golf.
Throughout his time with the brand he has also covered equipment launches that date back well over a decade. He clearly remembers the launch of the Callaway and Nike square drivers as well as the white TaylorMade driver families, such as the RocketBallz! If you take a look at the Golf Monthly YouTube channel, you'll see his equipment videos dating back over a decade! He has also conducted 'What's In The Bag' interviews with many of the game's best players like Rory McIlroy, Dustin Johnson and Jon Rahm. Over the years, Neil has tested a vast array of products in each category and at drastically different price-points.
Neil is currently playing: Driver: TaylorMade Stealth 2 Plus Fairway Wood: Titleist TSR2 Hybrid: Titleist TS3 Irons (4-9): Mizuno JPX 919 Forged Wedges: Titleist Vokey SM7 46˚, 50˚, 54˚, 60˚ Putter: Odyssey Triple Track Ten Ball: Titleist Pro V1X