Best Adidas Golf Shoes 2023
We take a look at some of the best adidas golf shoes on the market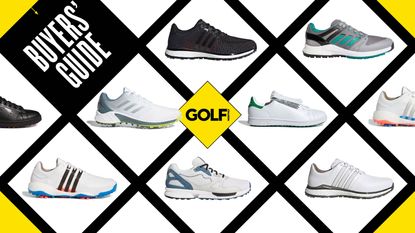 (Image credit: Future)
Best Adidas Golf Shoes
When you first think of the sports company adidas, your mind may not immediately go to golf but this shouldn't be the case because adidas make high-quality apparel, and some of the best golf shoes (opens in new tab) on the market, for some of the world's best players. As such, adidas shoes in particular more than stack up against the best of other brands like FootJoy or Ecco, two companies that are incredibly popular out on Tour and in the amateur game. Adidas is also a brand is that actively looking to reduce its carbon footprint, and it's Parley designed shoes are made using up-cycled plastic materials.
Sporty offerings are a common feature of the current line-up and adidas has recently decided to combine golf shoe technology with iconic designs like the ZX Primeblue and Superstar (opens in new tab) shoes to go for a 'stand out from the crowd' kind of look. Alternatively, there are more understated designs on offer and there is unquestionably a shoe for everyone. Bearing that in mind let's take a look at some of the best adidas golf shoes for men and women available right now.
If adidas is not for you, we have also created guides on other brands, too. For example we have scoured the current golf shoe market to create buyers advice on the best FootJoy golf shoes (opens in new tab), best Nike golf shoes (opens in new tab) and also the best Under Armour golf shoes (opens in new tab).
Best Adidas Golf Shoes
Why you can trust Golf Monthly Our expert reviewers spend hours testing and comparing products and services so you can choose the best for you. Find out more about how we test.
Men's Adidas Golf Shoes
Comfortable and lightweight, this is a shoe that will keep golfers of all swing speeds well supported
Specifications
Sizes: 6.5-12
Colors: 3 (Cloud White; Lucid Blue; Collegiate Navy)
Sole design: Six-cleat sole
Reasons to buy
+
Super soft midsole and upper
+
Lightweight yet incredibly stable
+
Upper wipes clean easily
Reasons to avoid
-
Not the most premium-looking shoe
As comfort goes, the adidas ZG23 is one of the most comfortable golf shoes (opens in new tab) in the game right now. It is an update on the impressive ZG21 (opens in new tab) shoe that was easily one of the best spiked golf shoes when it launched back in 2021. While it boasts a similar design and functionality to its predecessor, we were seriously impressed with the developments adidas have made here when we got to test it out in California. The highlight of the new shoe is the Lightstrike technology used throughout its midsole. It replaces the familiar BOOST cushioning layer and makes a big improvement to the comfort and feel under foot.
It comes with a very soft upper that is also waterproof and easy to wipe clean - a bonus if you're planning on playing winter golf in these shoes. The ZG23 comes with a new Stability Fin that supported our heel throughout our swing and kept our feet locked into the shoe, giving us the confidence to really rip through each golf shot. We also really enjoyed how light they were, with the shoe weighing pretty much nothing considering the features that are packed into it.
Grip was not a problem either, and we've found that the six-cleat D-Traxion outsole gave us ample traction on the golf course on both firm and soft ground. This outsole interestingly has been developed using heat mapping technology from a range of golfers and has allowed adidas to place the most grip in areas of the sole where they found players needed the most support. What's more is if you're conscious about your carbon footprint adidas' commitment to sustainability means these shoes, like some of the best adidas golf shoes (opens in new tab) on the market, are made of a minimum 50 percent recycled materials - yet another reason we loved these shoes.
Best New Spiked Shoe For 2022
Specifications
Sizes: 6.5-12
Colors: 4 (Black, White/Navy, All White & White/Blue/Orange)
Sole design: Six-cleat sole
Reasons to buy
+
Snug fit gives immense comfort
+
Locked-in feel
+
Styling has broad appeal
Reasons to avoid
-
Boost outsole difficult to clean
In our opinion one of the best spiked shoes (opens in new tab) to be released in 2022, the adidas Tour360 22 golf shoes immediately impressed us when we tried them out on course. The upper features a premium rich leather which is 100 percent waterproof and you also get a one-year waterproof warranty as well which gives good peace of mind. adidas has also incorporated recycled materials into the design to continue the brand's goal of ending plastic waste.
The shoe mimics the natural shape of the foot and accommodates the movement of the foot in all directions, even throughout the golf swing. The Tour360 22 also has cleats directly injected into the base of the shoe which provide excellent grip with a low profile look. It also means you won't ever have to worry about losing spikes ever again.
Eye-catching performance with great grip
Specifications
Sizes: 6-14
Colors: 7 (Brown/Purple, White/Yellow, Black/Green, Black/Grey, Grey/Green, White, Black)
Reasons to buy
+
Striking looks
+
Exemplary support and grip
+
Good breathability for a synthetic shoe
Reasons to avoid
-
No major performance difference over previous model
The brilliant adidas Codechaos has an all-new look for 2022. Its similarly bold to the 2020 model (opens in new tab) but now comes with a new wraparound outsole that adds a unique looks as well as more grip and stability. Having taken it for a spin around the golf course, we really enjoyed the visuals on offer here that provide a bold alternative to many of the traditional designs you'll find on the market these days. That makes it great for anyone looking to make a statement, but it's also perfect for any one looking for comfort. We enjoyed the spring the sole delivered but the highlight was how light these shoes were.
It's one of those golf shoes that you forget you are wearing, such is the nature of the comfort, support and grip on offer. It features adidas' Boost technology throughout the entire shoe - a technology we have become familiar with in the similarly excellent adidas Tour 360 22 (opens in new tab) and adidas Rebelcross golf shoes (opens in new tab). As advertised by the brand, the Boost midsole gives instant comfort and the Codechaos 22 shoes took no time at all to break in.
Most Lightweight Adidas Golf Shoe
Specifications
Sizes: 6.5-12.5
Colors: 5 Men's and Women's (Black, Grey, White/Silver, White/Green)
Reasons to buy
+
Maybe the lightest golf shoe we've ever tested
+
Exceptional levels of grip in such a lightweight model
+
Also available in wide and with BOA system
Reasons to avoid
-
Premium price point
-
Harder to clean than some other
Built to be lightweight and comfortable, the new ZG21 shoe from adidas is undoubtedly one of the best golf shoes on the market. Tipping the scales at just 13 ounces per shoe and featuring adidas' Boost technology as well as a new Lightstrike cushioning, we were blown away by the feeling of weightlessness provided.
In terms of grip, adidas used heat-map studies to target the specific areas where stability is needed most, resulting in six strategically placed cleats on the outsole. We're not experts on where spikes should go but can attest to the excellent levels of grip and support this shoe offers. And thanks to the new Sprint Skin four-layer upper, the ZG21 is also waterproof. It's such a well-rounded shoe that it's hard to see how adidas can improve on it in the future.
Bold Design
Specifications
Sizes: 6.5-11
Colors: 4 Men's (White, Black, Grey, Green) 2 Women's (White, Black)
Reasons to buy
+
Super comfy
+
Provides excellent grip in different lies and ground conditions
+
Lots of performance for the price
Reasons to avoid
-
Lucid colours won't be for everyone
-
Certain sections more difficult to keep clean than others
The styling will divide opinion but it has really grown on us and we really enjoyed the performance this shoe offers.
It is a sporty, athletic golf shoe that delivers excellent comfort and grip - there is some very good value for money on offer here if you want to try something a bit different. Not to mention it is also one of the most comfortable golf shoes (opens in new tab) out there right now.It has been a huge hit on tour since its release early in 2020, with many players in the men's and women's game still favouring one of the many colour options.
Specifications
Sizes: 4-11
Colors: 4 (Halo Blue, Clear Pink, Pulse Yellow & Crystal White
Reasons to buy
+
Iconic design
+
Standout range of colours
+
Genuine on and off course shoe
+
Good levels of grip
Reasons to avoid
-
Not a year round shoe
-
Hard to keep clean
-
Narrow fit can cause sizing issues
Adidas has been turning iconic sneaker designs into golf shoes for couple of years, with the Stan Smith a great example of a sneaker and golf collaboration. Now the iconic Samba silhouette has been given the golf touch to make it into one of the best looking spikeless shoes we think you can get right now.
From a performance perspective, the Samba is a quality performance shoe in the right conditions. Bolstered by extra EVA cushioning versus the standard sneaker, this golf edition of the Samba has extra support and comfort needed for golfers walking 18 holes. The adiwear spikeless outsole performs well on and off the course and mimics the original Samba design by featuring suction cups in the forefoot, which now incorporate golf specific traction. In dry conditions, the shoe excelled by keeping a low-profile with plenty of sure footing and it's this low-profile that makes them so wearable off the course.
A great summer golf shoe
Specifications
Size : 6.5-12.5
Colours: 4 (white, navy, black, brown)
Reasons to buy
+
Leather construction gives premium feel
+
Excellent fit
+
Unique and yet somehow understated styling
+
Good price point
Reasons to avoid
-
Not the best winter golf shoe in terms of grip
-
Leather may start to crack after a while
The adidas Flopshot is a stylish golf shoe designed for use in the summer and provides excellent heel and ankle support through its FitFoam Geo cushioning. This creates a secure fit around the ankle and gives greater stability when walking on undulating terrain.
The shoe is also made from a full-grain leather upper which is both waterproof and features breathable holes that helped to keep my feet feeling well ventilated. While this leather gives the shoe a very premium feel, admittedly the material may start to crack over time without the appropriate care. The geometric design on the rear of the shoe was also a nice touch and the heel also features two ergonomic bands that help to slide the shoe on and off quickly.
As this is a spikeless golf shoe, it can sometimes struggle to perform in wetter and muddier conditions. But when used in the summer on dryer terrain, its Pure Motion outsole gives great grip underfoot. Combine that with its BOOST midsole cushioning, and you'll feel very comfortable wearing the adidas Flopshot during your round.
Specifications
Sizes: 7-15 (wide fit available)
Colors: 3 (Black, Grey and White)
Reasons to buy
+
Excellent value for money
+
Low profile outsole is comfortable and efficient on all ground types
+
Super lightweight
Reasons to avoid
-
Simple looks
-
Synthetic upper not as breathable as some
The Tech Response 2.0 has an intriguing mixture of materials used on the upper that allow the shoe to remain comfortable and very lightweight. There is some textile mesh on the direct upper of the shoe mixed with synthetic leather that then makes up the bulk of the shoe. Being so lightweight means there is little foot fatigue to be had at the end of walking 18 holes and the Cloudfoam sockliner and midsole provide plenty of medial support and cushioning underfoot. The impressive outsole uses a mixture of standard soft spikes and some additional plastic lugs for extra grip.
Looks-wise, the Tech Response 2.0 strikes a fairly standard silhouette that is a bit boxy and clumpy for my liking. It's only available in three colors too (black, white or grey) and we would've liked to see a few more funky color options available.
Best Casual Adidas Shoe
Specifications
Sizes: 6.5-12
Colors: 7 (grey, blue, plus two black versions and three white ones)
Reasons to buy
+
Brilliant looks and can easily be worn away from the course
+
Trainer-like comfort
+
Great value for money
Reasons to avoid
-
Not as stable as other shoes
The name gives the game away with this shoe. Adidas has combined throwback sneaker-like looks with modern performance to give us this, the Adicross Retro shoe. And we love it. Although not traditional in terms of style, most of the colour options are understated, making it one of the most suitable models you'll find that can be worn for day-to-day use.
And for those who want something a little more flamboyant, there is something for everyone in the nine different colour options. In particular, we really liked how comfortable they were and just how much they felt like trainers. There is also a good mount of grip on offer from the rubber traction nubs. It's by no means industry-leading in this category but it does the job on a dry day.
Specifications
Sizes: 6.5-12.5
Colors: 5 men's (white, royal blue, grey, red, sub green) 2 women's (white & turqoise, white & pink)
Reasons to buy
+
Upper is very durable and waterproof
+
Available as spiked or spikeless model
+
Ideal summer golf shoe
+
Modern aesthetic with several colors to choose from
Reasons to avoid
-
Not as supportive for normal foot shapes
-
In slippery conditions the grip is questionable
adidas decided to celebrate the 30-year anniversary of the launch of its original EQT branding by releasing a special throwback into the golfing world. It's available as a spiked and spikeless shoe, which is a nice touch and comes in various colours for both men and women. We really enjoyed putting this shoe through its paces, with the Bounce midsole and Boost heel giving us a lightweight and responsive underfoot feeling.
Additionally, the upper is waterproof, meaning it's a shoe that can be worn year-round, while it is constructed using no shortage of recycled materials as part of the brand's push to end plastic waste. The outsole on the spikeless model provides decent grip considering but for those who want more absolute performance, we would suggest opting for the spiked model instead.
Women's Adidas Golf Shoes
Stand-out Design
Specifications
Sizes: 3.5-8.5
Colours: 2 (Cloud White/Signal Coral, Black)
Reasons to buy
+
Lightweight
+
Comfortable
+
Flexible
Reasons to avoid
-
Marmite styling
-
Some will want more stability
Women can set themselves apart because, as the name suggests, aesthetically and design-wise, Codechaos is unlike anything else on the market. It offers a unique look but we have been fans since it was released.
Performance-wise, a unique Twistgrip spikeless outsole with special lug shapes gave us plenty of grip whatever the conditions, and at the same time the full-length Boost cushioning across the midsole delivered a light and springy feel underfoot. We reckon we could play in these all day and not feel the strain on our feet. The multi-layer mesh upper also makes them durable and breathable, while providing full protection from the elements. We particularly love the splash of coral on the side and sole of a shoe that's quickly become a go-to of ours. If you want to check out more golf brands that make excellent women's shoes, check out our guide on the best women's golf shoes.
Specifications
Sizes: 3.5-8.5
Colors: Four
Reasons to buy
+
Keeps feet looking and feeling cool
+
Excellent comfort
+
Noticeably lightweight
Reasons to avoid
-
Not fully waterproof
-
Mesh upper difficult to keep clean
Our final pick is the Summervent golf shoe which, as you would expect, is arguably the perfect golf shoe for the summer time of year. When we were able to test a pair, they felt feather-light to walk in while the mesh air venting fabric really does allow your feet to breathe, keeping them cool and comfortable especially on a very hot day. The shoe fabric is even soft enough to wear without socks if you want to keep your feet even cooler. The chunky trainer-style sole is designed with bounce cushioning to put a spring in your step and aid stability in the swing.
The only downside is you will need another pair for the wet and wintery months because these are not totally waterproof, and when ground conditions are unstable we would recommend investing in a spiked model as well.
How we test golf shoes
Our golf shoe testing methodology (opens in new tab) revolves around putting models to the test over a number of rounds and in different conditions. This is so we can gain a better idea of overall performance in terms of factors like grip comfort, grip, stability, waterproofing and how they actually look on the golf course. Each of the shoes listed above has been personally used by a member of the Golf Monthly team.
This is the best way of testing a golf shoe as using it in the real world over a number of weeks allows us to see how they perform when variables change like weather, ground conditions, different stances and lies, and so on.
We think this also gives us information on the little details as well like which brands come up small or large, which models start to rub a bit too much after 36 holes, which designs can be used off the golf course and for the drive home? We are very comprehensive in our tests to the point where we will regularly attend product launches and meet with the manufacturer's R&D experts to understand the new technology. That isn't to say manufacturers can buy a good review though, as all our reviews are made by golfers, for golfers.
What to consider when choosing a golf shoe
There are a number of factors to consider when picking out your next pair of golf shoes so to help you narrow down your search and inform your buying decision, below we have put together some key points.
Spiked or spikeless?
The models above are split into spiked (or cleated) and spikeless designs and there are pros and cons of each. Spiked golf shoes offer better grip and stability but don't sit as low to the ground as spikeless models.
Spikeless golf shoes offer off-course versatility. They are perfect for driving in the car to the golf course, playing a round, and then driving home again because they are usually light and comfortable, but most won't offer as much traction as a spiked shoe.
Waterproofing
If you live somewhere that gets a lot of rain then a waterproof shoe is a must. The best designs will keep your feet bone dry however if you play golf in glorious sunshine most of the time, then you may view other factors as more significant.
Many players choose to have one pair for winter and another, lighter pair for summer to keep them fresh and suit different requirements.
Getting the right fit
When picking out golf shoes getting the right fit is important because otherwise blisters can build up. Or your feet may slide around inside, which limits your stability.
When trying a pair on for the first time, listen for the 'whoosh' sound when you slide your feet in - that's the sound of all the air leaving the shoe to confirm it is the correct size, but do a walking test to be sure. They shouldn't pinch anywhere, nor should your feet be moving around inside.
When it comes to the right fit it is also worth considering different laces. Normal laces are good for most but for some golfers, BOA laced shoes provide more convenient fastening and shouldn't loosen during the course of a round, but are usually a tad more expensive.
Styling
Thankfully modern golf shoe design has seen many brands not just create traditional, classic-looking shoes, but also modern styles that can be used off the golf course too. Therefore it is important to think about what your shoes look like and what style suits you. Whatever you like or dislike, there is something for everyone these days.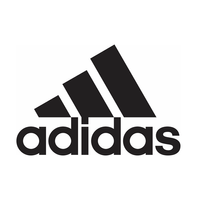 (opens in new tab)
adidas coupon codes to get all kinds of branded golf gear for less, including hats, polos, trainers, bags & balls
A golfer for most of his life, Sam is a Senior Staff Writer for Golf Monthly.
Working with golf gear and equipment over the last five years, Sam has quickly built outstanding knowledge and expertise on golf products ranging from drivers, to balls, to shoes.
He also loves to test golf apparel especially if it a piece that can be used just about anywhere!
As a result he has always been the one family and friends come to for buying advice and tips.

He is a graduate of Swansea University where he studied History and American Studies, and he has been a part of the Golf Monthly team since December 2017. He also previously worked for World Soccer and Rugby World magazines.
Sam now spends most of his time testing and looking after golf gear content for the website. He also oversees all Tour player content as well.
Unfortunately, Sam is not a member of any club at the moment but regularly gets out on the golf course to keep up the facade of having a handicap of five.