Best Golf Shoes 2023
Need to upgrade your golf footwear? Take a look at the best golf shoes of 2023 as judged by Golf Monthly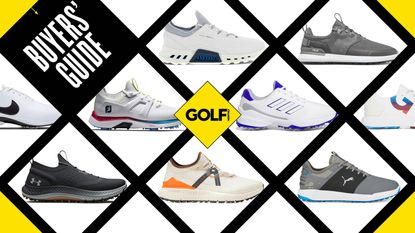 (Image credit: Future)
Best Golf Shoes: Quick Menu
Golf shoes are in equal measure a performance piece of equipment and a fashion statement. Your feet are the only point of contact you have with the ground as you swing at the golf ball, so it's vital your golf shoes support and grip your foot in place during the swing. But as important as performance is, golf shoes, much like your day-to-day sneakers, are still a fashion statement and a great opportunity to stand out on the golf course with a style that suits your personality. With all this in mind, we certainly ask modern golf shoes to do a lot for us. Luckily for you, 2023 has shaped up to be a stellar year for new golf shoes. Here at Golf Monthly, we can happily report the class of 2023 has plenty of options to fulfill the needs of a wide range of golfers and a wide range of styles.
A clear trend we've spotted during our testing is the continued popularity of a hybrid golf shoe - a golf shoe that can be worn as easily off the golf course as it can be on it. We've seen some great examples of this type of golf shoe from True Linkswear, Ecco, Cole Haan, and Under Armour, in particular, this year. These golf shoes can pretty much be worn on the golf course and everywhere in between thanks to the clever designs. They offer great performance, grip, and support on the golf course while looking great and offering all the comfort of a normal sneaker off the course. While the hybrid shoe is especially prominent this year, it's not to say that all the best spikeless golf shoes of 2023 are casual, sneaker styles. Brands like Payntr, Puma, and Skechers have also released some great performance spikeless golf shoes that pride themselves on being a golf shoe first with excellent spikeless outsoles.
If you are after a new spiked golf shoe in 2023, we've tested some brilliant new releases from FootJoy and adidas in particular, with both brands bringing out a seriously comprehensive offering in the spiked category. Spiked golf shoes are becoming more lightweight and athletic than ever before and if you're looking for an all-year-round shoe that provides a real locked-in feeling on the golf course, you'll be spoiled for choice this year.
VIDEO: Watch Dan Parker's verdict on the 11 of the best golf shoes from 2023
For 2023, there are lots of factors to consider when it comes to buying a pair of golf shoes. Do you want the best spiked golf shoe, a spikeless version, or maybe both? What kind of styling do you want? How much do you want to spend? If you are the kind of player who values walking comfort over anything else then we recommend checking out our best golf shoes for walking guide, or if you have particularly wide feet, we think you should check out our best golf shoes for wide feet guide.
As far as what actually makes the best golf shoe, we think the best models manage to combine excellent comfort and breathability so that they can be worn all day. Additionally, the best models protect our feet from bad weather, as well as offer outstanding grip and stability in all conditions. Acknowledging all of this, below we've looked at some of the best golf shoes all of which have been fully tested and reviewed by the Golf Monthly team. We've split this guide up into the best spikeless models, best spiked models, and best women's golf shoes too and you can check out our individual guides.
Before we list the models for this guide, Christmas is nearly here and there are lots of deals on equipment like this. Additionally it is a gifting time of year so take a look at our best golf gifts for Christmas page as well.
The Quick List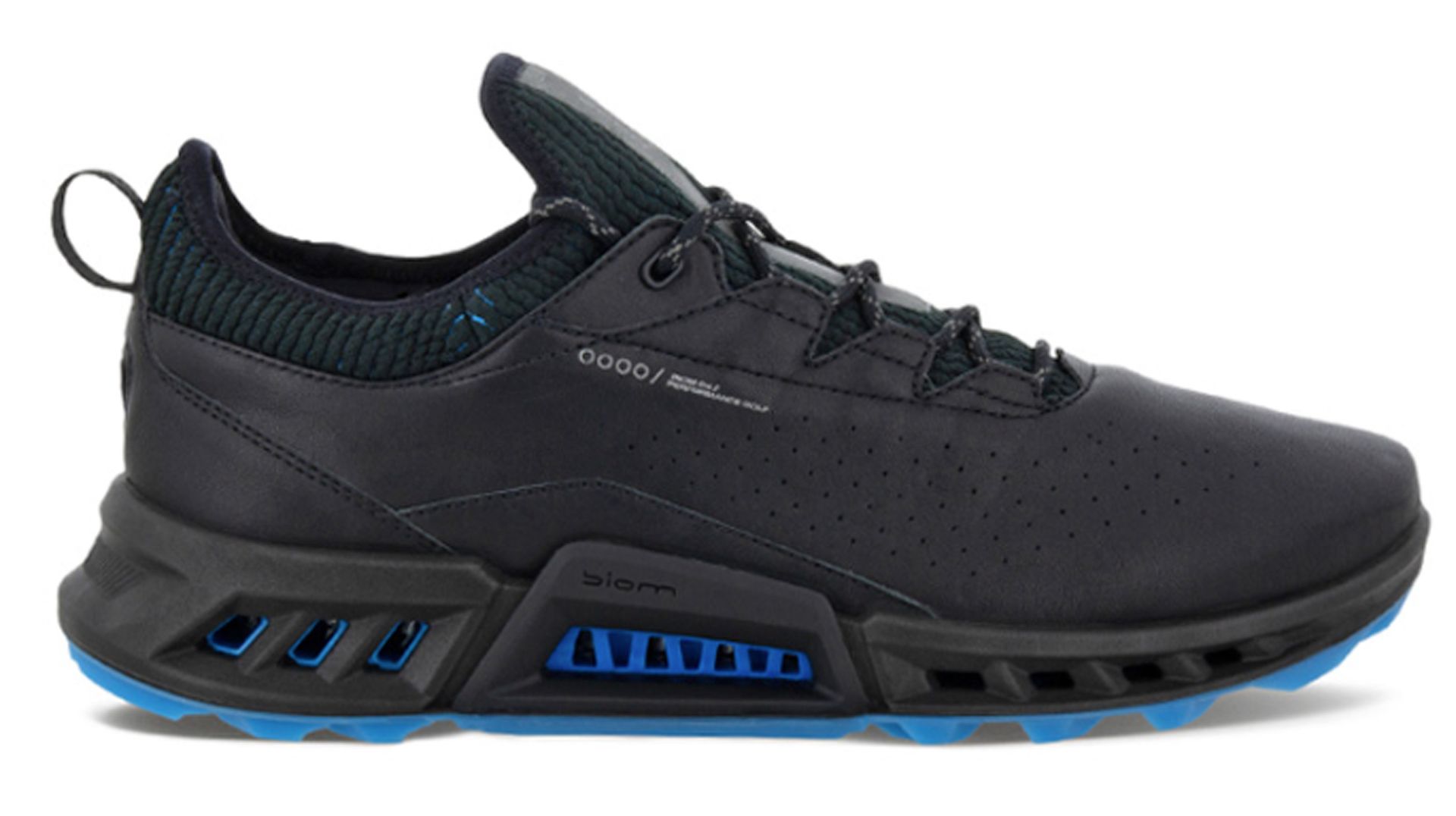 A standout spikeless golf shoe. We love Ecco's move to an even more athletic look whilst sticking to its roots of comfort and breathability.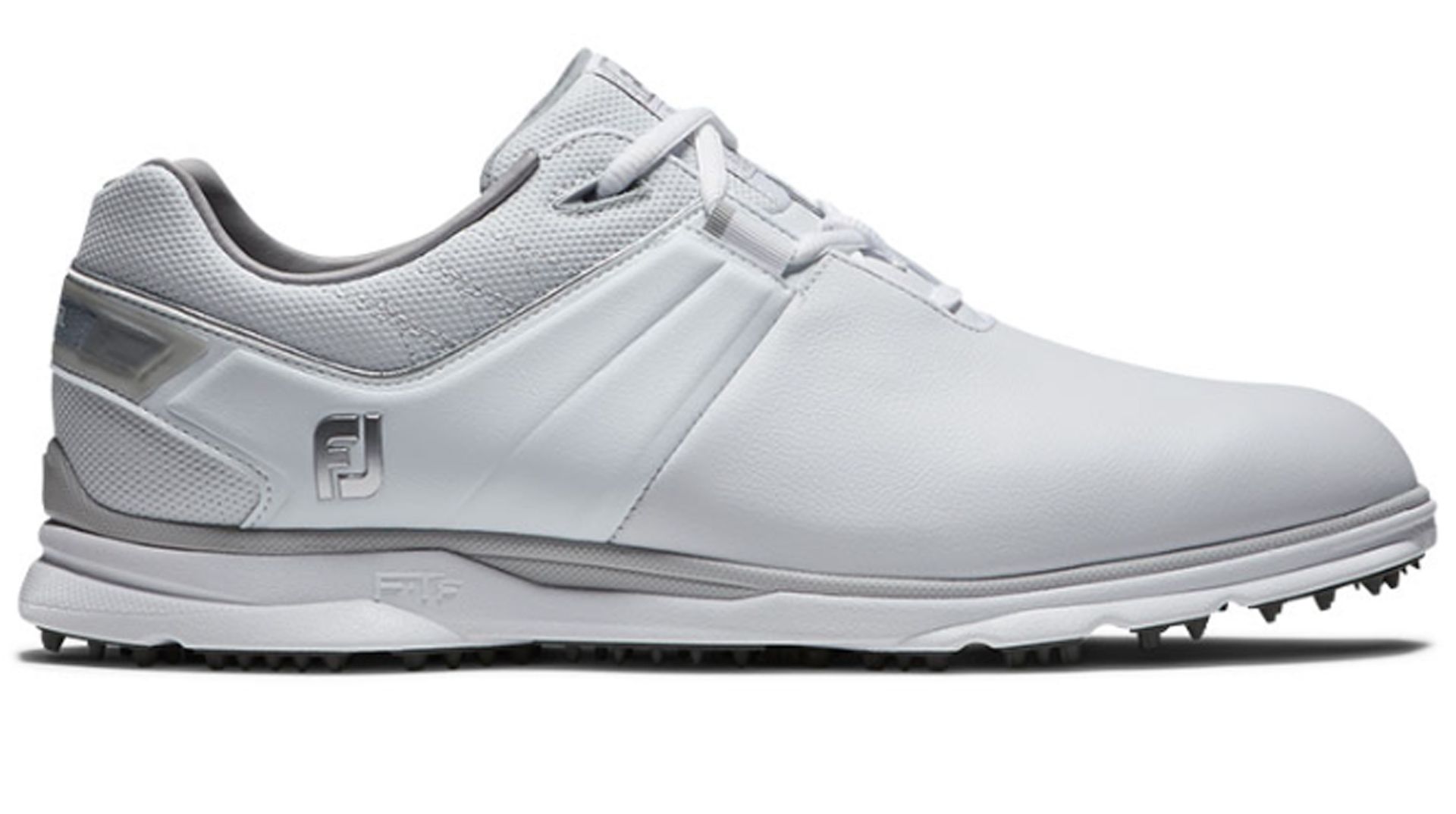 FootJoy Pro SL 2022 Shoes
One of golf's most popular shoes, FootJoy's Pro SL 2022 design has a clean, premium aesthetic and offers superb spikeless stability.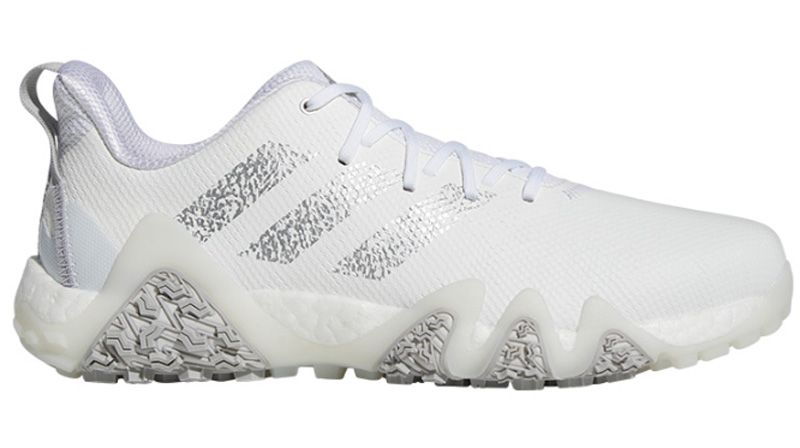 Adidas Codechaos 22 Golf Shoes
This is a well-priced, great performing and ultimately eye-catching spikeless golf shoe. The tried-and-tested Boost midsole provides an effortless walk.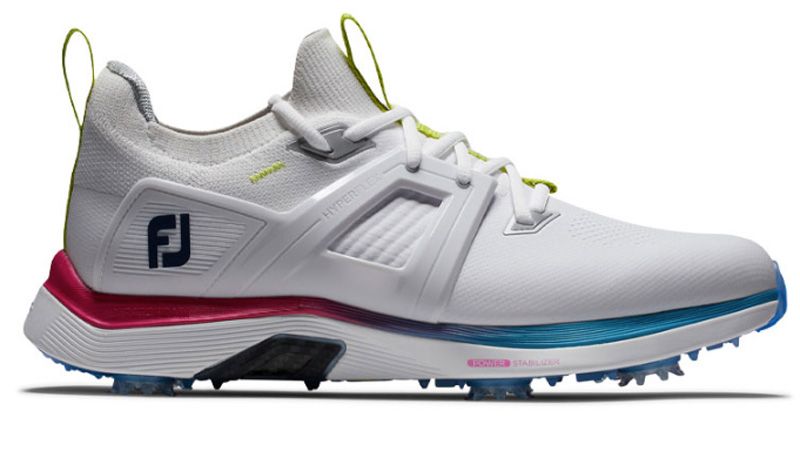 FootJoy HyperFlex Carbon Golf Shoe
One of the most well-rounded spiked golf shoes of recent memory, the FootJoy HyperFlex Carbon excels thanks to the superb stability.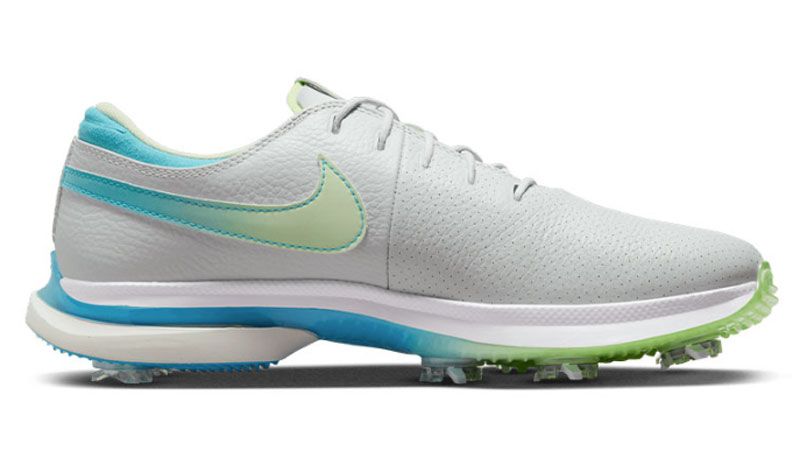 Nike Air Zoom Victory Tour 3 Golf Shoes
The 3 is one of the best golf shoes on the market. In every department the performance is excellent - comfort, grip, protection, looks and Rory uses them.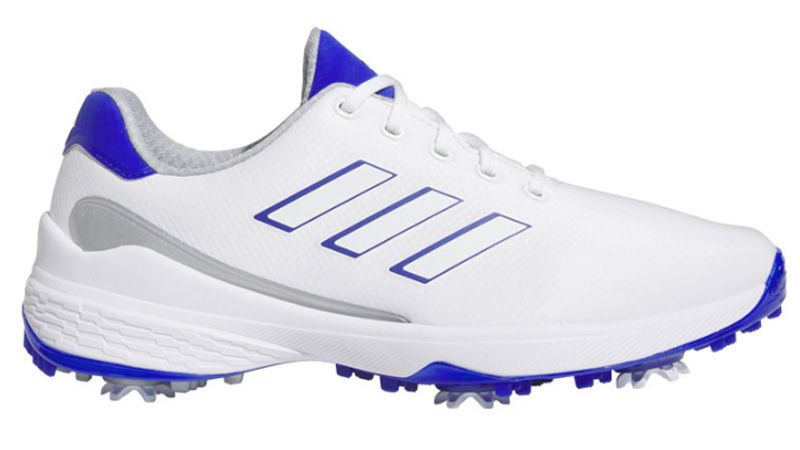 New technologies have made the ZG23 a comfortable, stable, and lightweight shoe that will keep golfers of all swing speeds fully supported during the swing.
Payntr X-003 Women's Spikeless Golf Shoe
If this shoe is a sign of things to come from Payntr, there is lots for women golfers to be excited about. This is thanks to the sporty feel and performance.
G/FORE Women's MG4+ Golf Shoes
A brilliant golf shoe, the MG4+ has a cutting edge design, with an innovative footbed inner sole that literally massages your feet as you walk.
Puma Ignite Blaze Pro Shoe
At this price point, the Blaze Pro is a very attractive, modern-looking golf shoe that performs exceptionally well and is suitable to wear year-round.
Best Golf Shoes
Why you can trust Golf Monthly Our expert reviewers spend hours testing and comparing products and services so you can choose the best for you. Find out more about how we test.
Spikeless Models
Breathable, Lightweight, Comfortable
Specifications
Sizes: 6-12
Waterproof: 100%
BOA option: No
Colors: 4 (White, Navy, White/Black, Grey/Blue)
Reasons to buy
+
Supreme comfort
+
Incredibly soft leather upper
+
All-over breathability
+
Suitable for all feet widths
Reasons to avoid
-
Toe area prone to staining
One of the most technology-packed spikeless golf shoes we've tested this year, the Ecco Biom C4 seriously impressed us with its overall comfort, grip, style and breathability. The Biom C4 uses Ecco's Exhaust Grid technology that scoops fresh air towards the sole of the foot to keep it cool. This, combined with Gore-Tex surround and breathable Ortholite insole makes this the most breathable shoe we've tested in 2022 by some stretch. Another excellent touch from Ecco is that the insole is removable to allow for more width in the shoe. This will make the Biom C4 suitable for those with wider feet and there was still the same amount of comfort and cushioning with the first insole removed. It's certainly a step in the more athletic direction for an Ecco shoe, and we think this aesthetic move will attract golfers of all ages into Ecco shoes - we think these are some of the best looking golf shoes this year.
FootJoy Pro SL 2022 Shoes
An updated version of the one of our favorites
Specifications
Sizes: 6-12
Waterproof: 100%
BOA Option: Yes
Colors: 4 (White/Grey, White/Navy/Red, Grey/Charcoal & Black/Charcoal)
Reasons to buy
+
Excellent stability for a spikeless shoe
+
Clean, smart aesthetic adds versatility
+
Comfortable straight out of the box
Reasons to avoid
-
Minimal improvements over the previous generation
-
Upper could have more cushioning for added comfort
The fourth generation of the iconic Pro SL carries over into 2023. The new midsole technology in the Pro SL provides comfort whilst also returning energy to your feet as you step. In addition, the upper of the new version has been cleaned up and, as you can see from the pictures of the sample we tested, the colors have been simplified. As for the on-course performance, this continues to deliver. The comfort straight out of the box is superb and the sole design is among the best spikeless golf shoes we have worn on the course. It provides all the traction you need, even in wet, wintery conditions.
adidas Codechaos 22 Golf Shoes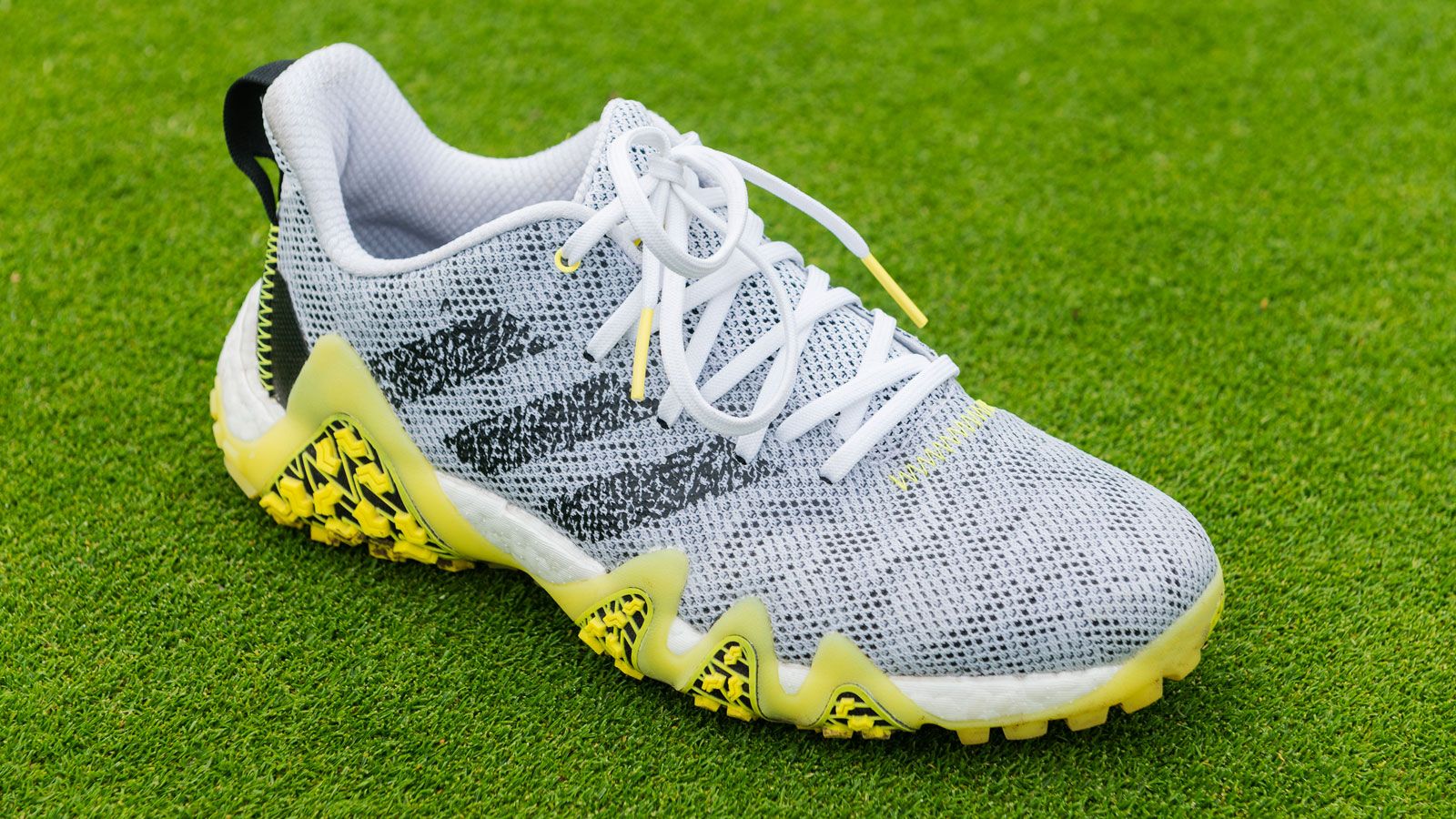 Eye-catching performance from a Tour-proven model
Specifications
Sizes: 6-14
Waterproof: 100%
BOA Option?: Yes
Colors: 7 (Brown/Purple, White/Yellow, Black/Green, Black/Grey, Grey/Green, White, Black)
Reasons to buy
+
Striking looks
+
Exemplary support and grip
+
Good breathability for a synthetic shoe
Reasons to avoid
-
No major performance difference over previous model
The brilliant adidas Codechaos had an all-new look when it was launched in mid-2022 and carries over into 2023, offering a great value spikeless model. It's similarly bold to the 2020 model but now comes with a new wraparound outsole that adds a unique look as well as more grip and stability. It's a super comfortable golf shoe too. It's one of those golf shoes that you forget you are wearing, such is the nature of the comfort, support and grip on offer. It features adidas' Boost technology throughout the entire shoe - a technology we have become familiar with in the similarly excellent adidas Tour 360 22 and adidas Rebelcross golf shoes. As advertised by the brand, the Boost midsole gives instant comfort and the Codechaos 22 shoes took no time at all to break in. One of the best in a wide range of adidas golf shoes for 2023.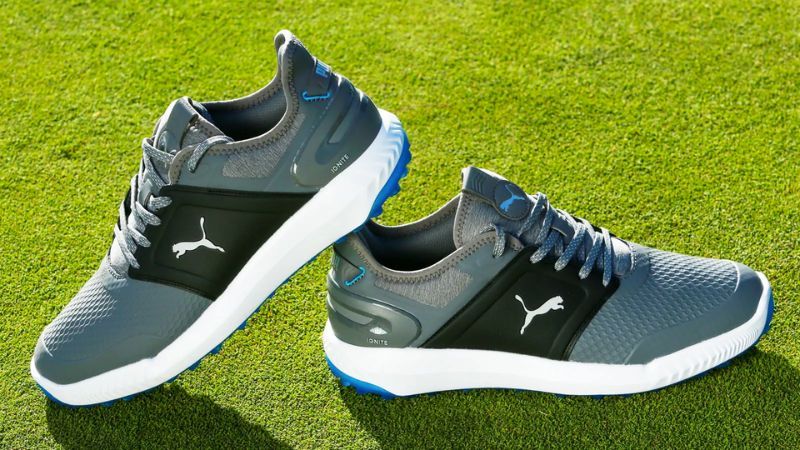 Arguably the best looking golf shoe on the market
Specifications
Sizes: 7-12
Waterproof: 100%
Colours: 3 (Grey, Black, White)