Amazon Prime Day Golf Deals 2023: October's Prime Big Deal Days Finishes But Still Deals To Be Had!
The October big deal days event saw some big discounts on some excellent golf gear, and some are still live!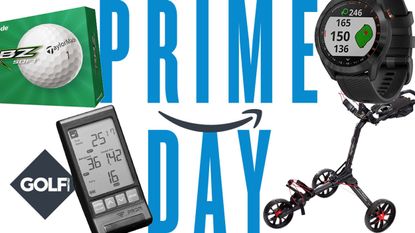 (Image credit: Golf Monthly)
Amazon's Prime Big Deal Days event has just finished at midnight on the 11th October but we have noticed there are still some excellent deals out there on golf gear.
As such check out the golf section on Amazon and find some of the best offers below. I have been testing golf equipment for several years now, as well as covering sales events like Prime Day and Black Friday, so in hub pages like this I always seek to show you the best deals in my opinion (and help you avoid the bad ones). One final point, you will notice a chatbot below which I definitely recommend having a go with. It uses Open AI technology to help you search for the golf products you want.
Quick Links
Chatbot
Editor's Picks: The absolute best deals
Best Prime Day Golf US deals
Top club deals
Shoe deals