Amazon Prime Day Golf Deals 2021
Prime Day is here! Check out the best golf deals we've spotted so far...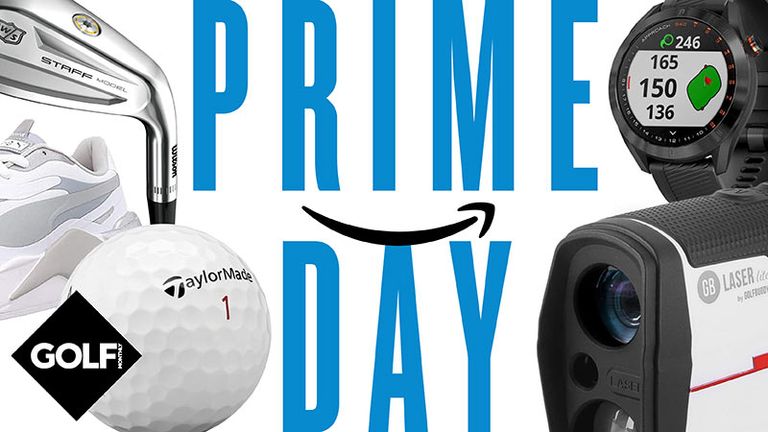 (Image credit: Golf Monthly)
Day two of Prime Day is here! Check out the best golf deals still available as well as some new ones...
Amazon Prime Day Golf Deals 2021
Amazon Prime Day for 2021 is live and Golf Monthly is here to bring you the best golf deals from Amazon over the period!
Whether it's golf clubs, golf balls, bags, accessories or something else, there is a deal for every golfer.
The golf deals are now live so check out the golf section on Amazon and find some of the best offers below.
For all the best non golf deals check out our sister site Tech Radar Best Amazon Prime Day Deals
Most popular golf products bought on Prime Day
Jump Straight To The Deals You Want
Amazon Prime Day Golf Deals US
Amazon Prime Day Golf Deals UK
Amazon Prime Day Golf Deals US
Amazon Prime Day golf deals US: quick links
US Quick Links
Amazon Prime Day Golf Deals UK
Amazon Prime Day golf deals UK: quick links
UK Quick Links
Want more deals? Head to our Best Golf Deals homepage.
Alternatively, check out TechRadar's guide to the best Amazon Prime Day deals.
When Is Amazon Prime Day 2021?
Amazon Prime Day for 2021 takes place on the 21st and 22nd of June, on the Monday and Tuesday right after the US Open at Torrey Pines.
Why is this important? Well every year Amazon produces loads of good deals on golf clubs, bags, balls and just about every other piece of golf equipment you can think of. It is the perfect time to grab a bargain, top up your golf balls, and fill any gaps in your golfing setup.
Alternatively, more than two million deals will go live so if you don't need any golf gear, then there will inevitably be lots of alcohol deals available, or golf toys for the kids. Whatever you need, Amazon will have you covered.
You'll need an Amazon Prime membership to take part in the biggest shopping event of the year (so far), but if you don't want to subscribe, you can sign up for a free 30-day trial of Prime instead. You can cancel at any time within the 30 days.
Also with Amazon Prime you get access to lots of lightning deals before anyone else, and there are other perks too such as free premium delivery, and free same-day delivery.
Oh and you also get access to Prime Video and Amazon Music too.
For more deals or buying advice be sure to check the Golf Monthly website.
For all the latest from the golf world, follow our social media channels Facebook, Twitter and Instagram
Have you thought about taking out a subscription to Golf Monthly magazine?
Subscriptions are available in both print and digital editions through our official online shop Magazines Direct and all postage and delivery costs are included.
Golf Monthly is packed with all the information you need to help improve your game.
Take your game to the next level with tips, drills and advice from top Tour Pros and the UK's top coaches.
Impartial in-depth reviews of the latest equipment will ensure you buy the best whatever your budget
If you are looking to venture away with friends Golf Monthly will give you plenty of ideas of where to play and stay.
Betting experts, writers and video producers. Couple of guys in our early 20's looking to bring the sport that we love into a new era.'