100 Best Cheap Golf Courses In UK And Ireland
Our list of 100 hidden gem golf courses everyone can play in the UK and Ireland...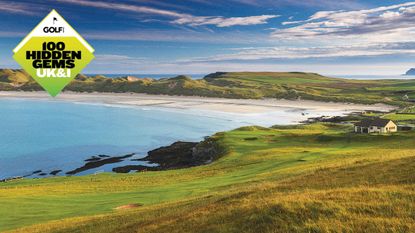 (Image credit: Kevin Markham)
Welcome to Golf Monthly's list of the 100 best cheap golf courses in the UK & Ireland. The list includes courses from Cornwall in the South to the Highlands of Scotland in the North and from the wild West Coast of Ireland to the East of England - these 'Hidden Gems' are worth the effort to unearth.
The Covid pandemic has seen demand and green fees rise substantially in many places, most notably among our UK & Ireland Top 100 Courses, but search a little further afield and you can find great value.
We believe all the 100 courses featured below offer an amazing mix of engaging designs and great golf experiences, all at a cost that won't break the bank. These aren't necessarily the cheapest in the country, but they are more affordable than the 'trophy' courses that populate the upper echelons of the top 100 rankings.
We hope after reading about the courses in our list you will be inspired to add a few of them to your own personal 'must play' list.
100 Best Cheap Golf Courses In The UK And Ireland
England
Bamburgh Castle
Location: Northumberland
Green Fee: Round: £65; Day: £75 - all week
Par: 68, 5,604 yards
The club at Bamburgh Castle was founded in 1904, and little has changed since the great Bernard Darwin sung its praises very highly in the 1920s. Indeed little has needed to change, or could be changed, as the course is defined by its fabulous, craggy topography and still presents a good test for all golfers despite its modest length.
- Full Bamburgh Castle Golf Club review
Bath
Location: Somerset
Green Fee: Round: £50 Sun-Fri, £60 Sat
Par: 71, 6,464 yards
Bath Golf Club was once actually Bath & Kingsdown, but the two split in 1890 with the latter remaining at its own fine course three miles further east and Bath developing its site closer to the city. Bath's excellent course at Sham Castle typifies the term hidden gem as it is unassuming, largely unheralded and comparatively little-known. It is a friendly club with a charming course that is great fun from your initial blows up the hill to the welcoming descent back down the 18th to the clubhouse. Located just outside the historic city, high up on Bathampton Down, there are panoramic views down over Bath and across the Avon Valley.
- Full Bath Golf Club review
Beaconsfield
Location: Buckinghamshire
Green Fee Round (wd only): £80; Day £110
Par: 72, 6,575 yards
Beaconsfield is home to a very pretty Harry Colt parkland course in the Home Counties and an elegant clubhouse that has shades of a slightly scaled-down St George's Hill clubhouse about it, the latter one of Mr Colt's finest and one of the best golf courses in Surrey, ranked as high as 24th in the UK&I in Golf Monthly's Top 100. Unlike St George's Hill, Beaconsfield is a parkland rather than heathland course, with the holes playing through mature woodland, and serving up some real treats along the way.
- Full Beaconsfield Golf Club review
Brancepeth Castle
Location: Co. Durham
Green Fee: Round: £25-£50
Par: 70, 6,221 yards
The excellent Harry Colt parkland course at Brancepeth Castle, just to the south-west of historic Durham, dates back to 1924. Here, the characterful clubhouse used to be the stables and coach house for what was previously a deer park. The course runs over a beautiful tract of land split by a deep ravine which strongly influenced the design and has resulted in some excellent and very memorable holes. There are effectively two returning loops of nine, with the short holes either side of the turn particularly memorable.
- Full Brancepeth Castle Golf Club review
Broadway
Location: Gloucestershire
Green Fee Round: £42wd, £52we; Day: £53wd, £65we
Par: 72, 6,184 yards
This fine hilltop course on the Worcestershire/Gloucestershire border offers up some magnificent views across several counties, taking in the Malvern Hills, the Vale of Evesham and even the Black Mountains across the border in Wales on a clear day. But does it rank among the best golf courses in Worcestershire or the best golf courses in Gloucestershire? Well, despite having a Worcestershire postal address, the club is actually affiliated to the Gloucestershire County Golf Union, so that is where you will find it in our broader county round-ups!
- Full Broadway Golf Club review
Brocton Hall
Location: Staffordshire
Green Fee: Round: £60wd, £70we
Par: 69, 6,064 yards
While any list of the best golf courses in Staffordshire will always include the likes of Little Aston and Enville, Brocton Hall, which was founded in 1894 and relocated to the edge of Cannock Chase in 1923, will generally feature a little further down. This makes it the perfect hidden gem, for it enjoys a delightful parkland setting, with water, rhododendrons and mature trees framing the holes. These features gave Harry Vardon a perfect canvas on which to create a wonderful variety of holes… but no par 5s, so nearly every birdie will need to be gained the hard way.
- Full Brocton Hall Golf Club review
Brokenhurst Manor
Location: Hampshire
Green Fee: From £40 to £90
Par: 70, 6,328 yards
Set in the heart of the beautiful New Forest, Brokenhurst Manor is a Harry Colt course dating from 1919 and, although perhaps not one of his most famous creations, it doesn't disappoint in terms of design and layout. It's a fine woodland track where three six-hole loops set out from, and return to, the clubhouse. Brokenhurst Manor is one of the best courses in Hampshire.
- Full Brokenhurst Manor Golf Club review
Cavendish
Location: Derbyshire
Green Fee: Round: £30-£45wd, £30-£55we (off-peak offers available)
Par: 68, 5,721 yards
Cavendish, one of the best golf courses in Derbyshire, is the moorland handiwork of Dr Alister MacKenzie, with shades of his later Augusta National design evident in places. Not long by modern standards, Cavendish exemplifies MacKenzie's belief that "length has nothing to do with the quality of a hole". Packed with charisma, natural beauty and sheer golfing delight, the overall length may fall some way short of 6,000 yards, but that in no way detracts from either the enjoyment or, indeed, the challenge of the course.
- Full Cavendish Golf Club review
Church Stretton
Location: Shropshire
Green Fee: Round: £30wd, £40we
Par: 66, 5,030 yards
After the opening trio of par 3s you could be excused for thinking that James Braid had supped one ale too many when accepting a commission to lay out a course in the Shropshire hills above Church Stretton – perhaps the result of an ill-advised bet with his pals Harry Vardon and J.H. Taylor? The setting alone warrants Church Stretton's inclusion among any list of the best golf courses in Shropshire. Once you get past those slightly eccentric holes to arrive out on top, your visual senses will be assaulted by a truly spectacular golfing vista.
- Full Church Stretton Golf Club review
Cleeve Hill
Location: Gloucestershire
Green Fee: Round: £25-£35wd, £30-£40we
Par: 71, 6,400 yards
The original design here is attributed to Old Tom Morris in the early 1890s. Way before that, however, the land was quarried for its stone. The result is a rumpled carpet of golfing fun. Lightly bunkered and usually with masses of room off the tee, this is a course which will test your short game at the same time as delivering a history lesson in golf course design. If far-reaching and unspoilt views are your thing, Cleeve Hill will tick all the boxes. It is also undoubtedly one of the best golf courses in Gloucestershire and offers great value for money.
- Full Cleeve Hill Golf Club review
Clevedon
Location: Somerset
Green Fee: £60-£70
Par: 72, 6,557 yards
Clevedon Golf Club boasts one of the best golf courses in Somerset. With a rich history, the club celebrated its 125th anniversary in 2016. The original 18-hole course at Clevedon was the work of five-time Open champion J.H. Taylor. The great English golfer's layout remained largely unchanged for the majority of the 20th Century. But, in the early 1990s, the length of the course was increased by more than 1,000 yards and the greens were rebuilt to USGA specification, with a view towards keeping pace with the modern game. Out on this beautifully maintained, tree-lined course, there are a number of memorable holes. None more so than the stunning 8th – some 200 feet above the fairway on the tee, you look across the town towards the Severn Estuary, South Wales and the Mendip Hills – it's an amazing view.
- Full Clevedon Golf Club review
Cleveland
Location: Cleveland
Green Fee: From £24 to £50
Par: 72, 6,704 yards
Established in 1887, the course at Cleveland Golf Club is the oldest in Yorkshire. It's a true links layout and the list of architects who have been involved in the design of the course is impressive. Old Tom Morris was an early contributor, then the great Harry Colt added his influence. More recently, Donald Steel designed three new holes and, following a visit by Martin Ebert in March of 2021, the club has created a rolling, five-year plan of further course improvements. It's a great links test with a fine array of holes played over rumpled terrain and dune-lined fairways to greens always kept in good condition and often pretty firm and pacey.
- Full Cleveland Golf Club review
Dunstanburgh Castle
Location: Northumberland
Green Fee Round: £35wd, £40we
Par 70, 6,287 yards
This idyllically situated par-70 course runs along the coast bordering the fabulous Embleton Bay about 40 miles south of the border with Scotland. The course was substantially remodelled and extended by James Braid in 1920, and again so more recently by William Sutherland. What remains is very much their handiwork with just three par 3s and a solitary par 5. Not heavily bunkered, the vagaries of the weather will often be its greatest defence. It is undoubtedly one of the best golf courses in Northumberland, and were it in a more populated or accessible area would surely command a green fee that is way higher.
- Full Dunstanburgh Castle Golf Club review
East Devon
Location: Devon
Green Fee: Round: £75; Summer twilight: £37.50 after 4pm
Par: 70, 6,261 yards
East Devon Golf Club is one of the undoubted stars of the south Devon strip and one of the best golf courses in Devon. It's perched up on top of the distinctive red cliffs along this stretch of the beautiful Jurassic Coast above the popular holiday town of Budleigh Salterton and offers enviable variety among its 18 holes, which blend a strong heathland feel in places, with occasional more tree-lined, tighter-feeling tests such as the 7th and then a splendid run for home in an easterly direction following the clifftop.
- Full East Devon Golf Club review
Edgbaston
Location: West Midlands
Green Fee: Round: £80 Mon-Fri
Par: 69, 6,128 yards
In golfing terms, the West Midlands is best-known for The Belfry and its dramatic history with the Ryder Cup. Happily, the nation's second city has plenty of strength in depth, and Edgbaston is a fine and very enjoyable Harry Colt design. Accuracy from the tee throughout the round is vital, as it is all too easy to leak the ball into the trees or find yourself blocked out. Edgbaston is undoubtedly one of the best courses in Warwickshire and will be enjoyed by all who visit. It's always kept in excellent condition and deserves to be far better known.
- Full Edgbaston Golf Club review
Fairhaven
Location: Lancashire
Green Fee: Round: £55-£88 Mon-Weds, £66-£105 Fri-Sun
Par: 73, 6,750 yards
Today's layout at Fairhaven, close to Royal Lytham & St Annes in Fylde, was designed by the prolific James Braid when the club migrated inland from its original seaside location in 1924. Even in very strong company in this part of the world, Fairhaven will usually feature on most lists of the best golf courses in Lancashire. Between start and finish, the course plays over essentially flat terrain, with often quite deep revetted bunkers to bypass on many a hole. There are 118 of them in total, several of which are to be avoided at all costs.
- Full Fairhaven Golf Club review
Farnham
Location: Surrey
Green Fee: Round: £65-£75 Mon-Fri
Par: 72, 6,519 yards
The friendly club at Farnham has an unusual past as it was founded in 1896 but then wound up after the First World War when a number of holes had been given over for growing food. However, a new 9-hole course was established in 1922, the club then reincorporated, and the full 18 holes were in play by 1924. It is now a very fine mixture of parkland and heathland. It might not rival the very best golf courses in Surrey but it's certainly well worth a visit.
- Full Farnham Golf Club review
Hallamshire
Location: Yorkshire
Green Fee: Round: £59-£65wd, £75we
Par: 71, 6,361 yards
The endlessly engaging design at Hallamshire Golf Club is one of the best golf courses in Yorkshire and should be on the must-play list of all golfers visiting the area. Matt Fitzpatrick honed his exceptional skills here, and there are superb long-distance views over the Peak District. There is also more than enough variety and interest to keep all golfers fully engaged from start to finish no matter how well or not so well they are playing. Its links-like out-and-back configuration is packed with variety and interesting and memorable holes.
- Full Hallamshire Golf Club review
Harpenden Common
Location: Hertfordshire
Green Fee: Round: £45; Day: £55
Par: 70, 6,214 yards
Harpenden Common was founded in 1931 although golf had been played on the common as long ago as 1895. The friendly club has evolved greatly in its 90-plus years, thanks largely to a major upgrade in 1996 under the jurisdiction of local man, Ken Brown. The former Ryder Cup golfer turned commentator is a local who has had a long-standing and close relationship with the club. While many of the best golf courses in Hertfordshire are better-known and have hosted prestigious events, the friendly club at Harpenden Common with its attractive, peaceful course is a delightful and affordable place for golf and more.
- Full Harpenden Common Golf Club review
High Post
Location: Wiltshire
Green Fee: Round: two-ball £90; three-ball £120; four-ball £140
Par: 70, 6,305 yards
Opened in 1922 and extended to 18 holes in 1931, High Post Golf Club is situated about halfway between Salisbury and Stonehenge. Its fine downland layout is one of the best golf courses in Wiltshire, offering up expansive views and generally easy-walking over free-draining turf. The banks, slopes and hollows that surround many of the greens rank among High Post's key features and perhaps its main defence. Sometimes they feed the ball in, sometimes they don't! The gently undulating fairways are well-bunkered and many holes are lined with often quite dense hawthorn and blackthorn to provide a good test of your accuracy.
- Full High Post Golf Club review
Huntercombe
Location: Oxfordshire
Green Fee: Round: £65-£100; Day: £100wd, £120we
Par: 70, 6,310 yards
Originally a heathland layout with hardly a tree on site, this par-70 Willie Park Junior design 15 miles south-east of Oxford has grown up over the years into a timeless gem that deserves to be far more widely known. The club, home to one of the best golf courses in Oxfordshire, was founded in 1901, and its beautiful and easy-walking course is a wonderful place to play. The Willie Park Junior 'pots', or grass bunkers, add greatly both to the visual impact and the strategic approach on this course that features just 13 sand bunkers. You are also just about guaranteed to see red kites - the club emblem - while playing this thoroughly enjoyable classic.
- Full Huntercombe Golf Club review
Kington
Location: Herefordshire
Green Fee: From £22
Par: 70, 5,961 yards
At 1,284 feet above sea level, Kington is the highest golf club in England. With panoramic views from the course, encompassing the Brecon Beacons National Park, the Black Mountains, the Radnorshire Hills, Hergest Ridge as well as the Malvern and Clee Hills, there are few more spectacular settings for golf anywhere in England. The layout has the playing characteristics of a links – firm and fast running fairways, heather and gorse and tricky undulating greens. This isn't a long course and the key to success is keeping the ball in play. Many of the fairways feature slopes, humps and hollows and you must try to use the contours to your advantage.
- Full Kington Golf Club review
Knole Park
Location: Kent
Green Fee: From £75 to £120
Par: 70, 6,205 yards
Knole Park dates back to 1924 and runs over a spacious parcel of extremely attractive and gently undulating parkland that's blessed with soft, springy turf. During a round, one will generally encounter some of the many graceful fallow and sika deer that live on the estate but which do surprisingly little damage to the course. One of the best golf courses in Kent, Knole Park is a brilliant layout in a superb setting, offering an excellent test of golf.
- Full Knole Park Golf Club review
Lewes
Location: Sussex
Green Fee: Round: from £32.50wd, from £37.50we (not Sat am)
Par: 71, 6,078 yards
There are many great places to play golf on the Sussex Downs, and different locals will have different favourite courses. But successfully locating the unfeasibly narrow approach road and clawing your way painstakingly up to the clubhouse at Lewes is well worth the effort as the views out over the town and along the South Downs are magnificent. There's great variety among the best golf courses in Sussex, with links, heathland, parkland, clifftop and downland all well-represented. Nearly all of the downland courses offer views to die for, but Lewes is hard to beat, and its proximity to the Harveys brewery in the town below may be an added lure for some.
- Full Lewes Golf Club review
Longcliffe
Location: Leicestershire
Green Fee: Round: £55wd, £65 Sun; Day £65wd; Twilight: £25
Par: 72, 6,612 yards
This fine heathland/woodland course dating back to 1906 cuts its way through the edges of Charnwood Forest, serving up some superb views in places, perhaps at their finest as you gaze down the almost arrow-straight par-5 8th, the course's longest test at 565 yards, though mercifully it is downhill. Longcliffe is certainly one of the best golf courses in Leicestershire and is also regarded as one of the best in the East Midlands.
- Full Longcliffe Golf Club review
Lyme Regis
Location: Somerset
Green Fee: Round: £45-£55; Day £80
Par: 71, 6,264 yards
If setting and scenery are high on your golfing priorities, then Lyme Regis on the western side of Dorset is a must-play. Perched on the cliffs above the town, there are fabulous views to the east over the Jurassic coastline and the lush green, rolling hills. The club was founded in 1893 and its 9-holer was extended to a full 18 in 1931. Coastal erosion led to various design changes in the '70s and '80s, the result being a clifftop course of great variety with some sensational panoramas out to sea and along the coast.
- Full Lyme Regis Golf Club review
Manchester
Location: Greater Manchester
Green Fee: Round: £40-£50wd, £50-£60we
Par: 72, 6,491 yards
Familiarly known as Hopwood after the park to which it relocated more than a century ago, Manchester Golf Club is blessed with a wonderful Harry Colt course that sprawls over a glorious expanse of gently undulating countryside. Just a few miles from the city centre and close by the M62, the contrast could not be greater as you work your way around eighteen distinct, testing and memorable holes, all in fine condition. It also offers terrific value for money, and fully deserves to be on the travelling golfer's radar.
- Full Manchester Golf Club review
Market Rasen
Location: Lincolnshire
Green Fee: Round: £26-£45wd; £30-£50we
Par: 71, 6,249 yards
This lovely course just outside the famous horse-racing town of Market Rasen in Lincolnshire is a prime example of a hidden gem golf course. It's essentially heathland in nature with the trees that line many fairways making it a very secluded and peaceful spot for a round. It ranks among the best golf courses in Lincolnshire and deserves to be more widely known. The diverse selection of evergreen and deciduous specimens also means it will test your game, with accuracy from the tee of paramount importance. The River Rase also makes its presence felt from time to time as it meanders through the course.
- Full Market Rasen Golf Club review
Mullion
Location: Cornwall
Green Fee: Day: £48; Twilight: £30
Par: 69, 5,832 yards
Mullion Golf Club, just five miles north of Lizard Point in Cornwall, is home to England's most southerly golf course, blessed with an idyllic and remote location. If you're looking for a short hidden gem golfing break, then a trip to play here and at West Cornwall Golf Club, half an hour north-west near St Ives, should be on your shortlist. Throw in the best golf courses in Cornwall a little further north-east at Trevose and St Enodoc, and you have all you need for a fun and challenging longer break.
- Full Mullion Golf Club review
North Foreland
Location: Kent
Green Fee: Round: £75; Day: £100wd; Twilight: £40-£50
Par: 71, 6,412 yards
North Foreland, in the far north-east corner of Kent, boasts two courses, with the Northcliffe a fun par-3 18-holer where the longest hole is 126 yards. Don't be fooled, though – it knows how to defend itself with small, tricky greens and rough to make you think. The Main course, which plays either side of a road and down to the chalky cliffs, is our main concern here, ranking among the best golf courses in Kent. It has, in the past, hosted Open Qualifying, and lies not too far from the area's three famous Open Championship links.
- Full North Foreland Golf Club review
North Wilts
Location: Wiltshire
Green Fee: Round: £50wd, £60we; Twilight: £15-£20
Par: 71, 6,414 yards
A healthy number of the 24 clubs listed on the Wiltshire Golf website offer up excellent year-round golf because of their downland settings. Among them is the thoroughly enjoyable North Wilts, one of the best golf courses in Wiltshire, which was founded in 1890 and climbs to 700ft at its highest point. There is a real feeling of space here, with far-reaching views everywhere you look. When you cross the road after the 10th, the course does take on a slightly different character with the holes a little more tree-lined and self-enclosed than on the front nine. You're still high up, though, so the views remain mesmerising, especially from the tee of the classic dropdown par-3 13th.
- Full North Wilts Golf Club review
Perranporth
Location: Cornwall
Green Fee: Round: £55wd, £65we
Par: 72, 6,293 yards
Running over elevated ground beside this Cornish resort town, the links at Perranporth Golf Club was designed by the ubiquitous James Braid in 1927. As natural and elemental as they come, the undulating design is a few miles from Newquay and works its way over and through some of the most impressive and glorious dunes in the country. Such is the wildness of the topography that very few man-made bunkers are needed. This is old-fashioned, elemental golf played in a delightfully unspoiled location that should appeal to the vast majority of golf lovers. If you are after natural golf with originality, views, character and endless intrigue, Perranporth is a must visit.
- Full Perranporth Golf Club review
Pine Ridge
Location: Surrey
Green Fee: Round: £39wd, £45we
Par: 72, 6,458 yards
With a smallish membership, Pine Ridge near Camberley in Surrey is effectively a pay-and-play course that welcomes golfers of all standards. It was purchased by the Crown Golf group in 2007, a small chain of clubs that includes the excellent courses at St Mellion in Cornwall. It is arguably one of the best such courses in the country, and it opened for play in 1992, a year after the popular driving range. The free-draining course is carved from a dense pine forest and its par of 72 features four par 5s and four par 3s evenly spaced over the two returning nines.
- Full Pine Ridge Golf Club review
Pleasington
Location: Lancashire
Green Fee: Round: £40-£75
Par: 71, 6,327 yards
Pleasington Golf Club dates back to 1891 and is situated in a remarkably attractive and peaceful location not far from the M65 between Preston and Blackburn. Its pretty course is coming to the end of an impressive and sympathetic 5-year renovation and upgrade under the expert guidance of architect Ken Moodie. Pleasington is among the best golf courses in Lancashire and although its lovely design may be slightly off the beaten track and not on everyone's golfing radar, it deserves far greater attention.
- Full Pleasington Golf Club review
Puttenham
Location: Surrey
Green Fee: Round: £40-£70wd
Par: 71, 6,220 yards
Puttenham was founded in 1894 and as at so many other clubs began its life with a 9-hole course. This was extended to a full 18 just before World War II, and some 50 years later the club acquired a further 44 acres and hired Donald Steel to create five new holes in conjunction with an upgrade elsewhere. This is an interesting and engaging place for golf that would be way up the list in many other counties. If you are after a strong course at a friendly club with scenery, variety, and challenge and fun in equal measure, then look no further.
- Full Puttenham Golf Club review
Pyecombe
Location: Sussex
Green Fee: Round: £30-£40wd, £30-£35we (pm only)
Par: 71, 6,296 yards
Golfers in the county of Sussex are particularly blessed in the downland department, with a string of excellent Sussex Downs courses stretching from Eastbourne in the east to Chichester in the west. Everyone has their favourites and Pyecombe is right up there for the golfing test it offers, the feel of the place, and the sheer splendour of the views on those days when your golf game offers little to lift the spirits. In its splendid 3rd hole, it boasts one of the finest par 4s on the Sussex Downs. The hole plunges down before climbing equally dramatically to a green a touch smaller than you would like for the severity of the shot required to find it!
- Full Pyecombe Golf Club review
Reddish Vale
Location: Cheshire
Green Fee: Round: £40wd, £45we; Day: £45wd, £55we
Par: 69, 6,092 yards
Situated just five miles to the south-east of Manchester city centre, Reddish Vale was formed in 1912. Its forward-thinking founding fathers invited Alister MacKenzie, then captain at Alwoodley Golf Club near Leeds, to come and design their course for them. This was some 20 years before he went on to design Augusta National. Although it is not so well known, Reddish Vale sits right up there among the best golf courses in Cheshire and is bound to please with its endless variety, its originality and its natural beauty. The green fee here represents great value, and this undulating course will please all golfers looking for something a little different where pleasure is to the fore.
- Full Reddish Vale Golf Club review
Royal Cromer
Location: Norfolk
Green Fee: From £50 to £80
Par: 72, 6,528 yards
The current layout at Royal Cromer provides an interesting and varied challenge to suit golfers of all standards. It's undulating with a number of shots requiring a bit of guesswork as you try to factor in the changes of elevation. The greens are relatively small and quite testing, trouble is never too far away so accuracy on approaches is key. Sitting on a cliff-top above the beach, this is not a typical seaside course. Trees and bracken present as much of a hazard as the gorse. But with this fine blend of styles, Royal Cromer is one of the best courses in Norfolk.
- Full Royal Cromer Golf Club review
Rushmore
Location: Dorset
Green Fee: £30-£50; Twilight: £25-£30
Par 71, 6,358 yards
The best golf courses in Dorset are headlined by the famous Golf Monthly Top 100 heathland trio around Bournemouth (Broadstone, Parkstone and Ferndown). But there is much good golf to be found elsewhere in Dorset, including the fine course at Rushmore on the Wiltshire border with nine holes in each county. The entrance drive winds through a mature deer park on Cranborne Chase and there is a real sense of grandeur about the course's setting right from the off, where the towering sequoias that frame the 1st hole magnificently will really stir the golfing soul.
- Full Rushmore Golf Club review
Sandiway
Location: Cheshire
Green Fee: Round: £70-£80wd only
Par: 70, 6,437 yards
Even with all the coastal delights of The Wirral, Sandiway Golf Club, which celebrated its centenary in 2020, is one of the best courses in the county and there's just the right amount of golf course visible from the classic-looking clubhouse to whet the appetite. You can see the par-4 opener sweeping enticingly down then up and away to your right; the par-3 18th lies right before you; and there are teasing little glimpses of other holes. The course provides a strong yet fair test via wonderfully varied holes that play through a mix of heathland and woodland.
- Full Sandiway Golf Club review
Sandwell Park
Location: West Midlands
Green Fee: Round: £35-£55wd only
Par: 71, 6,468 yards
Few courses offer a more pleasant visual surprise relative to their final approaches than Sandwell Park, wedged between the M5 and the A41 in West Bromwich. Google Maps hails it a "venerable Victorian golf links" and that's not a bad description of this fine Harry Colt heathland course, where it's hard to believe just how close the 'real world' lies, with The Hawthorns, home of West Bromwich Albion Football Club, just half a mile away and junction 1 of the M5 just 100 yards away! It is one of several West Midlands golfing treats in this heavily congested part of the UK.
- Full Sandwell Park Golf Club review
Scarcroft
Location: Yorkshire
Green Fee: Round: £45wd, £65we; Day: £60wd, £80we
Par: 71, 6,243 yards
Yorkshire has excellent strength in depth and Scarcroft is a terrific example of just such a course; a testing, subtle, tree-lined layout that requires thought and strategy rather than brute force. The club was formed shortly before WWII, and its attractive layout was designed by Charles MacKenzie, younger brother of Alister who designed Augusta National and many other world-class courses. It is an extremely fine course and can hold its head high in very illustrious company and will test the better player while offering great entertainment to all.
- Full Scarcroft Golf Club review
Seascale
Location: Cumbria
Green Fee: Round: £45-£50; Day: £50-£55; Twilight: £30-£35
Par: 71, 6,350 yards
While Silloth may hog Cumbria's links plaudits, it doesn't quite have it all its own way. Seascale, just an hour or so back down the coast, may lie next to the Sellafield nuclear power station, but you shouldn't let that deter you, for this is a fine links that perhaps eases you in a little over the opening stretch before serving up many challenging holes. Yet because Cumbria's western flank is the Irish Sea, the range of golf on offer covers not only courses with enviably picturesque backdrops but also some excellent links, the most heralded of which – Silloth on Solway Golf Club – tops every list of the best golf courses in Cumbria.
- Full Seascale Golf Club review
Stockport
Location: Cheshire
Green Fee: Round: £80
Par: 71, 6,373 yards
The courses that are inland from England's brilliant north-west golf coast are often less well-known than their linksy neighbours. However, there is huge strength in depth with Stockport one of the finest parkland courses in the region. A regular host of Open Qualifying, the par of 71 provides a stiff test even as you tackle this lovely, gently undulating course. The course was designed by Sandy Herd and later revised by the great Harry Colt. In an area of very fine golf, Stockport can stand shoulder-to-shoulder with the best golf courses in Lancashire. It is also a friendly club and makes for a terrific day out for a game with friends or golfing groups of any size.
- Full Stockport Golf Club review
Sutton Coldfield
Location: West Midlands
Green Fee: Round: £80
Par 72, 6,548 yards
Sutton Coldfield is one of the best golf courses in Warwickshire, indeed one of the best in the Midlands. Along with a number of other Top 100 courses and Next 100 courses in the area, this makes it a great course as part of a golfing trip or to visit as a one-off. The club was founded in 1889, but it was not for another thirty years that it settled on their current home bordering Streetly. Alister MacKenzie was engaged to lay out the course. According to the great man, "The land on which the present course is situated is almost the best heathland I know for golf."
- Full Sutton Coldfield Golf Club review
Tadmarton Heath
Location: Oxfordshire
Green Fee: Round: £45-£60wd, £55-£70we
Par: 69, 5,961 yard
Tadmarton Heath Golf Club in Oxfordshire, with its glorious elevated setting and old farmhouse for a clubhouse, is perhaps English golf's quintessential 'hidden gem'. At a time when new golf courses stretch ever further beyond 7,000 yards, Tadmarton Heath near Banbury provides a patent reminder that length is not everything. It may measure just under 6,000 yards off the whites, but this is a testing and captivating track that will challenge even the most accomplished golfer. It's a layout of two distinct halves. The first nine is relatively open while the run for home has more of a heathland feel, encroaching gorse making the fairways much tighter.
- Full Tadmarton Heath Golf Club review
Temple
Location: Berkshire
Green Fee: Round: £60wd, £75we
Par: 70, 6,210 yards
Situated less than a mile to the south of the River Thames in leafy Berkshire, Temple Golf Club began life in 1909 as Temple Links. Its undulating course was designed by the prolific Willie Park Junior, and it runs over land once owned by the Knights Templar. Soon after opening, Raymond Oppenheimer joined the board at the start of an enduring relationship between the club and the family. His son, Louis, helped to create the Golf Foundation in 1952. Temple is up there among the best golf courses in Berkshire and its charming, unfussy, well-maintained course is great fun and very playable while the club itself is friendly and welcoming.
- Full Temple Golf Club review
Thurlestone
Location: Devon
Green Fee: Round: £30-£60; Day £70-£80
Par 71, 6,179 yards
Thurlestone, laid out over the relatively low clifftops between South Milton and Bantham beaches in South Devon, was once likened to Pebble Beach by Peter Alliss. While the views may, at times, rival those of its Californian counterpart, especially at the far end where you gaze across to Burgh Island and its famous Art Deco hotel, the green fee at this splendid Harry Colt creation is mercifully a mere 10% of Pebble's even before the latter's compulsory cart, caddie and forecaddie fees. This really is British clifftop golf at its finest and the views alone warrant Thurlestone's inclusion in any list of the best golf courses in Devon, with outstanding views out to sea almost throughout, although the cliffs are at their closest and most in play over the opening stretch.
- Full Thurlestone Golf Club review
West Cornwall
Location: Cornwall
Green Fee: Round: £50wd & Sun, £60 Sat
Par: 69, 5,847 yards
It might be a long drive down to the far south-western tip of the UK, but for golfers craving a hidden gem or two and a sublime base for a spot of coastal holiday golf, it's a journey well worth making. West Cornwall, just outside Lelant and near the famous artists' town of St Ives with its narrow streets, is a real beauty of a links, with the courses at Perranporth and Mullion a mere half an hour away to the north-east and south-east respectively. West Cornwall is the county's oldest club and was the home of four-time Major champion, 'Long' Jim Barnes, who was born in Lelant and claimed all three Majors available to him between 1916 and 1925 in those pre-Masters years.
- Full West Cornwall Golf Club review
West Surrey
Location: Surrey
Green Fee: Round: £75-£85wd, £80-£90we
Par: 71, 6,477 yards
Herbert Fowler is one of our greatest golf course architects and his legacy lives on not far from West Surrey in the excellent 36-holers at The Berkshire and Walton Heath. It was he who designed the lovely course here, following initial input from JH Taylor. The club was formed in 1910 and it is situated just a few miles south of Guildford. It is a lovely club with a very pleasant clubhouse and a course that has recently been lovingly upgraded by leading architect Ken Moodie. It is now one of the best golf courses in Surrey, a county with more than its fair share of golfing treasures. Even in top-grade company, West Surrey easily holds its own and is well worth seeking out.
- Full West Surrey Golf Club review
Windermere
Location: Cumbria
Green Fee: Round: £32-£45wd, £32-£50we; Day: £50-£80
Par: 67, 5,122 yards
The diverse nature of Cumbria's terrain means it has everything from fine links such as the Top-100 course at Silloth on Solway up in the top-left corner, to mature parkland layouts and wild moorland tests, often with the most stirring of backdrops. The delightful little course at Windermere is perhaps best described as short, sweet and very, very pretty. Don't be fooled into thinking it can't defend itself, though – it can do that in abundance as you negotiate its many climbs, falls and rocky outcrops.
- Full Windermere Golf Club review
Woodbridge (Heath)
Location: Suffolk
Green Fee: From £75 to £90
Par: 70, 6,299 yards
Woodbridge Golf Club, one of the best golf courses in Suffolk, dates from 1893 when Scottish professional Davie Grant laid out a course over an attractive parcel of sandy heathland to the east of the town of Woodbridge. James Braid made some changes in the late 1920s, since when the layout has remained largely unaltered. It is a fine heathland course with well-placed bunkers, heather and gorse waiting to catch an errant stroke. The soil is well-draining so play is possible throughout the year. The greens are firm and true and can be fast-running through the summer months.
- Full Woodbridge Golf Club review
Worcestershire
Location: Worcestershire
Green Fee: Round: £45wd, £55we
Par: 71, 6,455 yards
Not many people venture into the corridor between central England and the Welsh borders in search of golf, but it is their loss as there are several very engaging courses including The Worcestershire. This peacefully-located club is situated between Great Malvern and Little Malvern, at the base of the beautiful hill range that runs this way. This county is not so renowned for its golf. Nonetheless, if you take a look at the best golf courses in Worcestershire, there are plenty of fine and enjoyable designs with The Worcestershire undoubtedly right up there among the very best.
- Full The Worcestershire Golf Club review
Scotland
Auchterarder
Location: Perth & Kinross
Green Fee: Round: £50-£55; Day £60-£70
Par: 69, 5,800 yards
Perthshire may not be blessed with the higher mountains of Scotland's northern reaches, but the more subtle grandeur of the Ochil Hills near Auchterarder is equally alluring. This small town is particularly blessed when it comes to golf with the superb Gleneagles Hotel close by, home to two of the best golf courses in Scotland in its Top 100 beauties, the King's Course and the Queen's Course. Less famous than its neighbour? Indeed. Also worthy of your attention when you're in this corner of Perthshire? Without doubt.
- Full Auchterarder Golf Club review
Ballater
Location: Aberdeenshire
Green Fee: From £40 to £45
Par: 70, 6,059 yards
Set on the banks of the beautiful River Dee and enclosed by pine-covered hillsides, Ballater must be one of the most picturesque golf courses in the country. A cross between heathland and parkland, the layout is famed for its excellent greens and lush, springy fairways. The course meanders gently over slightly undulating terrain past mature pines, silver birches and gorse. It's a relatively short layout where accuracy rather than length is at a premium. The course delivers an excellent blend of short and long holes and asks the golfer to display a mix of accurate hitting and precise approach and short game play. The greens are subtle and can be fast in summer, a deft touch is required.
- Full Ballater Golf Club review
Boat of Garten
Location: Inverness-shire
Green Fee: From £30 to £75
Par: 70, 5,876 yards
In the shadow of the magnificent Cairngorms amongst the pines and birches, you're surrounded by beautiful yet fairly uncompromising countryside. Designed by James Braid and established in 1898 Boat of Garten tests your accuracy and patience. The course is not long, just under 6,000 yards, but a straight ball is essential if a good score is to be recorded. The fairways are tight and lined with woodland, they're also hard and undulating leading to cruel bounces. Even apparently straight drives can end up in the trees. The small greens are notoriously difficult to hold. Approaches that are just off-line can fall away and leave a tough up-and-down. It's a deft short game that will sort the wheat from the chaff here.
- Full Boat of Garten Golf Club review
Carradale
Location: Argyll
Green Fee: 9 Holes: £15; Day: £25
Par: 65, 4,576 yards
If ever there was a course that summed up hidden gem in its various different categories and guises, it would be this absolutely charming and unassuming 9-holer located in stunning scenery in Argyll. Run by its members, it is a joyful place to play. Anyone who values scenery and setting should be smitten with Carradale. What this sporty course lacks in length, it more than makes up for in interest, spectacle and sheer joy.
- Full Carradale Golf Club review
Dunaverty
Location: Argyll
Green Fee: Round: £20-£35wd, £25-£40we; Day: £30-£50wd, £25-£55we
Par: 66, 4,799 yards
Dunaverty lies at the southern end of the Kintyre Peninsula and you can fly to Campbeltown (ideal for Machrihanish Golf Club and Machrihanish Dunes) from Glasgow in 20 minutes or take a couple of short ferry hops to drastically reduce the road mileage. But even if it takes some three hours from Glasgow Airport, nothing beats driving up the A82 past one of the UK's most exclusive clubs at Loch Lomond, turning onto the A83 with its magnificent mountain scenery, and then finally taking the road south out of Lochgilphead with its stirring lochside and ocean views. Distinguished by its unusual, square-shaped greens, the stunningly located course at Dunaverty Golf Club provides a delightful links experience, running along the shoreline with dreamy views out over the sea and up into the surrounding hills.
- Full Dunaverty Golf Club review
Durness
Location: Caithness & Sutherland
Green Fee: £30; Twilight: £20
Par: 71 6,270 yards
The beauty of Durness comes in many guises: it's a nine hole links wrapped in the awe-inspiring beauty of the Scottish Highlands; it is the most northerly links on Scotland's mainland; it is part of the epic North Coast 500, one of the world's most beautiful driving routes; and it is a blisteringly adventurous rumble over a heaving dunescape. Durness is relentless in swinging you up, down and sideways, asking you to play an array of different shots. The scenery is spell-binding and hitting those shots at distant mountain ranges, towering dunes or beautiful bays takes Durness to a different level. For a 'humble' nine-holer this links has so much more.
- Full Durness Golf Club review
East Renfrewshire
Location: East Renfrew
Green Fee: £60
Par: 70, 6,060 yards
Some 500 feet above sea level to the south-west of Glasgow, East Renfrewshire is one of the most scenic and picturesque inland courses in Scotland. Offering views across Glasgow to the Loch Lomond National Park, it's a beautiful setting for golf. Aside from the aesthetics, East Ren is also a layout of considerable quality. Designed by James Braid, it's testament to his skill as an architect that only minor changes have been made to the layout over the years. East Renfrewshire stands out as a great example of Braid's design and, as such, has frequently been compared with Gleneagles. There are certainly similarities in the lay of the land with sweeping, rolling fairways passing burns and a loch. Elevated tees and plateau greens are also indicative of Braid's work.
- Full East Renfrewshire Golf Club review
Edzell (Old)
Location: Angus
Green Fee: From £25 to £70
Par: 71, 6,570 yards
Edzell Golf Club lies where the fertile lowlands of Strathmore meet the foothills of the Grampian Mountains. It's a breathtaking spot and ideal terrain for a golf course. Though founded in 1895, the Edzell layout was altered by James Braid in 1933, his design largely remains to this day, although Martin Ebert oversaw a selection of sympathetic upgrades in 2015. It's a heathland golf course that weaves through majestic pines delivering a superb variety of classic holes. The fairways are springy and fast running in summer. The greens are famous for being amongst the slickest and smoothest in the north east of Scotland.
- Full Edzell Golf Club review
Eyemouth
Location: Borders
GF Round: £25-£37.50wd, £42.50we; Day £30-£57.50wd, £62.50we
Par: 72, 6,404 yards
Eyemouth is actually the Scottish Borders' only seaside course, set on the Berwickshire clifftops just off the A1. The club was formed in 1894 and for its first 103 years played over a nine-hole course along the cliffs. The extension to 18 holes came in 1997, when the club also acquired a new clubhouse with a wonderful elevated setting a little further from the shoreline. Two remarkable holes in particular will live long in the memory at Eyemouth - the 167 yard par-3 6th which is pretty much all carry over a rocky inlet and the par-4 7th which serves up an exhilarating drive and approach along the clifftops.
- Full Eyemouth Golf Club review
Fortrose & Rosemarkie
Location: Highland
Green Fee: £25-£75; Twilight: £20-£45
Par: 71 5,893 yards
Set on a stunning peninsula that juts out into the Moray Firth, Fortrose & Rosemarkie Golf Club is a gorgeous place for golf. The landscape is exposed and there are but a handful of trees here. Gorse is your only protection so you can expect a day playing the wind. The course's small, devious greens and strategic pot bunkers (the one short of the par-3 9th could leave you with nightmares) will not let you away with loose shots and you won't want to sully your scorecard by hooking your opening tee shot onto the beach.
- Full Fortrose & Rosemarkie Golf Club review
Fraserburgh (Corbiehall)
Location: Aberdeenshire
Green Fee: Round: £60-£80; Day: £80-£100; Twilight £40
Par: 70, 6,318 yards
Established in 1777, Fraserburgh Golf Club is the seventh oldest golf club in the world. The layout of the Corbiehill championship course at Fraserburgh as it plays today is more recent than that, although it does date back to 1922 when the great James Braid carried out a redesign. It's a fabulous links course set alongside the towering dunes with undulating fairways, changes in elevation and some fabulous views of the coast. It's a wild and rugged place on a windy day, but when the sun shines and the gusts abate, it's a glorious setting for golf. It's undoubtedly one of the best Scottish golf courses under £100 you can play.
- Full Fraserburgh Golf Club review
Golspie
Location: Highland
Green Fee: £45 - £80
Par: 70, 6,021 yards
The picturesque course at Golspie is just over an hour's drive north from Inverness and only 15 minutes from the famous Royal Dornoch Golf Club. The club was founded in 1889 but there had been golf played on the ground at Golspie since at least as far back as 1878. The course was extended to 18 holes in 1905 and James Braid was employed in the 1920s to make improvements to the layout. His alterations were completed by 1926. Golspie is packed with character and although it lies on the coast, the course is made up of a fascinating blend of links, heath and inland holes. Each one offers a new vista and a distinctive challenge.
- Full Golspie Golf Club review
Isle of Harris
Location: West Coast
Green Fee: 9 holes: £16; Full day: £26
Par: 68, 4,834 yards (two loops of nine)
The Isle of Harris Golf Club's cracking little nine-holer provides one of the most magical settings for a game in the whole of the UK&I. It is understandably relatively modest in nature, stretching to under 4,900 yards for two loops, but all the better for it. It really is fun golf at its very best, yet not to be treated too lightly whether or not the wind is blowing. You can enjoy life membership at the Isle of Harris GC for around about the same price (£350) as a peak-season round on Trump Turnberry's Ailsa Course!
- Full Isle of Harris Golf Club review
Kilspindie
Location: East Lothian
Green Fee: From £75 to £95
Par: 69, 5,494 yards
Kilspindie began life as Luffness Golf Club in 1867 but the club split in 1894 with one half going on to become Luffness New Golf Club and the other becoming Kilspindie Golf Club after being renamed in 1899. The land on which the course at Kilspindie sits had been used for golf before but the links, designed by Willie Park Jr and Ben Sayers was officially opened in November 1898. Just outside the village of Aberlady, Kilspindie is an extremely picturesque track with lovely views over the Firth of Forth. It's a wonderful little links that is supremely fun to play. It's very natural and open, making great use of the terrain.
- Full Kilspindie Golf Club review
Kinghorn
Location: Fife
Green Fee: Round: £25wd, £28we, Day: £28wd, £31we
Par: 66, 5,166 yards
The county of Fife is awash with Top 100 and Next 100 links with the result that many visiting golfers overlook the less well-known such as Kinghorn. This is their loss, as it's a delight, and an absolute bargain. The original 9 holes were designed in 1887 by Old Tom Morris, but golf was played here earlier in 1812. What you now have is a very well presented course with spectacular views, greens that are sloping but fast and true, and where the emphasis is very much on fun.
- Full Kinghorn Golf Club review
Lanark
Location: Lanarkshire
Green Fee: From £30 to £60
Par: 70, 6,428 yards
Founded in 1851, Lanark is the 25th oldest golf club in the world. The course itself started life with six holes then, 46 years later Old Tom Morris designed the full 18 holes. James Braid added some changes in 1927. Unlike many of the early golf clubs, the location of the course has never changed and golf has now been played on the moor for almost 160 years. Set in the scenic Clyde Valley countryside, the greens are renowned for being fast and true and the fairways, like a traditional links, are tight, firm and drain freely. This is due to the course being built on glacial sands. It means the course is playable throughout the year
- Full Lanark Golf Club review
Moffat
Location: Dumfries & Galloway
Green Fee: Mon-Sun - Round: £15-£30; Day: £25-£45
Par: 69, 5,276 yards
Moffat Golf Club was established back in 1884 and played in the hills above the spa town on the River Annan for its first 20 years. It then moved to a new course designed by Ben Sayers of North Berwick, and his pretty and natural moorland course is still in play today up on Coats Hill just a mile and a half from the M74 with panoramic views of Scotland's beautiful Southern Upland hills. It lies within Dumfries and Galloway, a region in which the star golfing attraction is the excellent links at Southerness Golf Club, 15 miles due south of the town of Dumfries.
- Full Moffat Golf Club review
Pitlochry
Location: Perth & Kinross
Green Fee: Round: £60 (£35 Weds)
Par: 69, 5,692 yards
Arguably one of the longest 5,700 yards in British golf, the course at Pitlochry is a very enjoyable test which works its way up and down the foothills of the glorious Grampian Mountains. You might think a course with no par 5s and just three short holes could be lacking in variety. Happily, this is definitely not the case here! The course was designed by Willie Fernie, a 4-time runner-up in the Open, and remodelled in the 1920s by Major Cecil Hutchison. The opening few holes will get the blood pumping, but the reward for your efforts is a non-stop rollercoaster round packed with sensational views, near and far.
- Full Pitlochry Golf Club review
Shiskine
Location: Arran
Green Fee: £22
Par: 42, 2,996 yards (12 holes)
It might only be a 12-holer but Shiskine is one of the world's most incredible golf courses. Playing towards Drumadoon Point with stunning views across to the Kintyre peninsula and up Arran's coast to impressive columnar basalt cliffs, it's an amazing setting for golf - one of the great wee layouts on Scotland's west coast. You should zip round pretty quickly, and, if you have enough time to spare, you'll consider going round again, now with knowledge of the quirks and subtleties of the layout. Shiskine delivers wonderfully unaffected golf, it's a unique and captivating course.
- Full Shiskine Golf Club review
Strathpeffer Spa
Location: Highland
Green Fee: From £20 to £40
Par: 67, 5,001 yards
The Strathpeffer Spa Golf Club dates from 1888 and the original nine-hole course was the work of two-time Open champion Willie Park Jr. The course was extended to 18 holes at the turn of the 20th century and none other than Old Tom Morris was employed to make the necessary additions and alterations. Some redesigning took place a few years later but the course has changed relatively little over the last 115 years. Strathpeffer retains the character and charm of an old-fashioned Scottish club and course. The layout is short by modern standards but it's by no means a pushover.
- Full Strathpeffer Spa Golf Club review
Tain
Location: Ross
Green Fee: £35 - £70
Par: 70, 6,404 yards
Sheltered by its position on the south side of the Dornoch Firth, Tain is sometimes overlooked by visitors who steam straight on to Royal Dornoch. But those who do are missing a treat. Tain offers a great example of the natural Scottish links. Protected by gorse and heather, burns and deep rough it's a challenging proposition and one that can be extremely rewarding. On a pleasant day with the call of seabirds on a gentle breeze, and views to the surrounding mountains there are few more calm or scenic spots to swing a club in the British Isles.
- Full Tain Golf Club review
Traigh
Location: West Coast
Green Fee: £18 for nine holes, £23 for the day
Par: 34, 2,456 yards
Traigh arguably boasting the finest views of any track, anywhere. Standing on the 1st green of the quirky layout, one looks west over the white sands and turquoise seas towards the islands or Rum and Eigg and the towering "Cuillins" of Skye. The first few holes of the nine-hole course showcase this awesome vista then, further on, the layout turns inland towards the brooding mountains of Morar. This is golf in a pure and unadulterated form, one of the great short courses of western Scotland. The ninth tee offers a final panoramic view before taking you back down to sea level where you must decide whether to call it a day or head round again – Very few people opt for the first choice as you'll fancy tackling the unique and enjoyable holes again with a little more knowledge of what's required.
- Full Traigh Golf Club review
West Kilbride
Location: Ayrshire
Green Fee: £55-£70
Par: 71, 6,146 yards
This peaceful setting for a golf course, on the edge of the Firth of Clyde in Ayrshire, offers a wonderful vista across to the Isle of Arran, itself home to no fewer than seven golf courses. The sea is in constant view for your round…. such is the gentle slope of this links as it feeds down to the shoreline. West Kilbride comes at the northern end of Ayrshire's famous links and tends to be trumped by the Royal Troons, Prestwicks and Turnberrys of this world - all highly ranked among the best golf courses in Scotland - but it is well worth a visit. The original design belongs to Old Tom Morris but today's layout is attributed to James Braid. Those are two names that add flourish.
- Full West Kilbride Golf Club review
West Linton
Location: Borders
Green Fee: £35-£50
Par: 69, 6,161 yards
Only 17 miles south of Edinburgh, West Linton is a beautiful conservation village boasting a long and rich history. The golf club is a historic one too, having been formed back in 1890. It was a local schoolmaster Robert Millar who was responsible for founding West Linton Golf Club and for laying out the first nine-hole course those early members played over. James Braid came to make improvements in 1926 and to advise on possible future alterations, many of which were acted upon over the following years. The course was extended to 18-holes in 1972.
- Full West Linton Golf Club review
Wales
Aberystwyth
Location: Cardiganshire
Green Fee: Round: £35; Day: £50
Par: 70, 6,119 yards
Aberystwyth is a university town roughly midway up the very beautiful west coast of Wales. Sitting on elevated land just to the north, this delightful downland/parkland mix was designed by Harry Vardon over a century ago. It is an extremely friendly club that is largely run by its members and the course is presented in excellent condition. Anyone who enjoys their golf should really like Aberystwyth Golf Club. Its members and small greenkeeping team do a fantastic job and it deserves to be far better known.
- Full Aberystwyth Golf Club review
Bull Bay
Location: Isle of Anglesey
Green Fee: Round: £32.50-£40 Sun-Fri, £37.50-£45 Sat
Par: 70, 6,276 yards
This lightly-bunkered Herbert Fowler design is in the centre of Anglesey's scenic and craggy north coast. Its elevated position means that wind is often a factor, but to compensate there are views out over the sea and up towards the Isle of Man that are simply magnificent. There are constant changes in direction, each offering something new and unexpected, as well as some very demanding back tee questions. The island of Anglesey has four varied 18-hole courses and so makes for a very interesting, alternative, and well-priced golfing destination. Bull Bay is an extremely friendly club where staff and members take the time to welcome visitors. If it wasn't quite so off the beaten track - a strength far more than a weakness - it would be far better known.
- Full Bull Bay Golf Club review
Cardigan
Location: Cardiganshire
Green Fee: Round: £38-£47
Par: 72, 6,445 yards
The remote location of this beautiful course on the west coast of Wales throws up some of the loveliest sea and coastline views in British golf. And while the vistas are striking, it is also a testing but very rewarding hilltop course. Originally a 9-holer, it was extended to a full 18 in the 1970s by Fred Hawtree. Despite its elevated position, the layout here is predominantly links with perhaps just a hint of parkland and maybe a touch of moorland. The course opens with a handful of par 4s, the first two of which head directly southward towards the town. The views are already wonderful, and they stay just as good all the way.
- Full Cardigan Golf Club review
Langland Bay
Location: Swansea
Green Fee: Round: £60 Mon-Thu; £70 Fri&Sun
Par: 70, 6,026 yards
Tucked into a compact but very pretty, elevated and undulating spot between two lovely beaches, Langland Bay is a friendly club with a very scenic course that Sky Sports presenter and Golf Monthly columnist Sarah Stirk has described as the Pebble Beach of Wales. There are thrilling drives and tricky approaches, outstanding views, and all that any golfer could wish for to keep fully engaged all the way. The parkland/clifftop hybrid was effectively redesigned by the great James Braid in the mid-1930s. While relatively short, it is nonetheless undoubtedly sweet.
- Full Langland Bay Golf Club review
Llandrindod Wells
Location: Powys
Green Fee: Round: £35wd, £40we: Day: £40wd, £45we
Par: 69, 5,762 yards
Although golf was played in the town from 1890, today's course at Llandrindod Wells was designed by Harry Vardon and opened for play in 1907. He had been given the brief to 'maximise the views from every tee and from every green', and this he achieved in great style. Later changes were made by James Braid, the result being a fascinating course with some very interesting holes and panoramic views as magnificent as at just about any inland course in the UK. The endlessly interesting layout is one of the best golf courses in the Brecon Beacons is quite simply one of the most enjoyable you will find anywhere. It is a spellbinder and another hidden gem that deserves to be far better known and more than rewards any effort to get there.
- Full Llandrindod Wells Golf Club review
Llanymynech
Location: Powys
Green Fee: Round: £30wd, £40we
Par: 70, 6,036 yards
The village of Llanymynech sits right on the Welsh/English border, and very unusually, so does its lovely golf course. The two sections are separated by Offa's Dyke, the ancient frontier earthwork that was built as a rough border between the two countries. The club was formed in 1933, but the evolution of its beautifully-sited cliff-top/hilltop course has largely been lost in the mists of time. This is where a young Ian Woosnam learnt his game more than half a century ago. Technically it is one of the best golf courses in Shropshire as well as one of the loveliest in Wales. With its constant changes of direction and variations in elevation, Llanymynech offers a thorough workout for your golf, your legs and your camera. There is a warm welcome back in the informal clubhouse, and the green fee represents excellent value for money.
- Full Llanymynech Golf Club review
Maesteg
Location: Bridgend County
Green Fee: £25wd, £30we
Par: 70, 5,889 yards
You won't find this lovely James Braid course in the Llynfi Valley a few miles north of Bridgend on any list of the best golf courses in Wales, but it is a great little find off the beaten track, playing over the kind of springy moorland turf that many golfers find so delightfully accommodating. Despite not quite making it to 6,000 yards, it has a number of surprisingly testing challenges in store. Maesteg may be relatively unknown, but its peaceful, secluded setting, splendid backdrops and glorious moorland turf make it a great option when you're looking for somewhere a little different for a very modest green fee.
- Full Maesteg Golf Club review
Mountain Ash
Location: Mid Glamorgan
Green Fee: Round: £20-£25
Par: 69, 5,553 yards
Mountain Ash fits the bill to a tee when it comes to the 'hidden gem' category. It's a short but very pretty course perched atop Cefnpennar mountain not far from Aberdare in the south Wales valleys with a surprisingly difficult opening par 4. It's not particularly long but has a decidedly small green that is just 21 yards deep and a mere 10 yards wide, plus OOB all down the right. You'll then enjoy a number of chances to score over the lower holes, especially the very short par-4 4th that will prove hard to resist at just 254 yards. You then start your ascent up the mountain on the 5th, another short par 4 but one that plays longer than its yardage on account of the steep climb. Once on top, you'll enjoy a series of hugely enjoyable holes, some framed by heather, and you'll also get to savour some tremendous views up the Aberdare valley and even across to the Brecon Beacons.
- Full Mountain Ash Golf Club review
Neath
Location: West Glamorgan
Green Fee: Round: £28-£39wd, £33-£44we
Par: 72, 6,490 yards
If courses with panoramic views are your thing, some of the hilltop layouts above the Welsh valleys are among the best in the UK when you're craving that away-from-it-all feeling this form of the game delivers better than any other. James Braid's 1934 heathland/moorland creation at Neath is a prime example, boasting excellent far-reaching views from a layout that climbs early on – particularly on the blind uphill par-3 2nd - to reveal a golfing canvas of trees, heather, gorse, drystone walls and undulating greens, which will prove singularly perplexing should you stray above the hole.
- Full Neath Golf Club review
Porthmadog
Location: Gwynedd
Green Fee: Round: £45wd, £50we
Par: 72, 6,326 yards
Porthmadog Golf Club was established in 1905 and it is home to a remarkably distinctive and varied course. While the front nine and the 18th fall into the parkland category, the links holes in between are packed with fantastic drama and fun, as well as stunning views as you roller-coaster your way through the dunes. If both nines were like the front half you would have an enjoyable and perfectly decent course. Combined with the beauty and variety on offer coming home, however, you have a course that really deserves to be noticed. Porthmadog is quite out of the ordinary, and all the better for it.
- Full Porthmadog Golf Club review
The Rolls of Monmouth
Location: Monmouthshire
Green Fee: £38-£48
Par: 72 6,733 yards
The name 'Rolls of Monmouth' may refer not to the golf course's landscape but to the splendid manor house behind the 18th green, once lived in by the family of Rolls-Royce acclaim, but it should. This is a sweeping, elegant parkland that rumbles oh-so-sweetly over the Welsh countryside and where, perhaps almost unbelievably now, Greg Norman was once the touring pro in the 1980s. It is tranquil, isolated, teeming with wildlife and definitely ranks among the best golf courses in south Wales, especially of the inland variety. The drive in builds the excitement with mature trees revealing glimpses of the course and the manor house, which dates back to 1767. It is a jaw-dropping moment when you see it in its full glory.
- Full Rolls of Monmouth Golf Club review
Ireland
Arklow
Location: County Wicklow
Green Fee: €45-€55; Weekly Open Events: €25-€35
Par: 70, 6,157 yards
Situated just a few miles down the coast from The European Club, one of the very best golf courses in Ireland, there are few car parks that offer such a perfect and inspiring view of a golf links on first arrival. The bumpy and jostling landscape lies below you with the sea stretching out to a headland and the Arklow Bank (windfarm). A quarry to the south and a large warehouse to the north border the links and amplify the shapes of a golf course that stretches to 6,157 yards. The links dates back to 1927 and it has evolved steadily in recent years, with pristine conditioning and remarkable green complexes boasting exuberant slopes. This is particularly true of the course's five terrific par-3s with three of these neatly nestled together among crumpled dunes close to the sea.
- Full Arklow Golf Club review
Dingle Links
Location: Co. Kerry
Green Fee: €105 mid season; €120 peak season
Par: 72, 6,447 yards
Perhaps only Connemara, and Waterville, one of the best courses in the Golf Monthly Top 100, can match Dingle for the beauty of the journey to reach the golf course. Sea and lakes and mountains slide by along the route. It adds to the occasion, no question. Set on the outer most tip of the Dingle Peninsula, this is the most westerly golf course in Europe. The Three Sisters, rising above the course, are cliff peaks that add an other-worldly feel to the occasion… which may explain why they were chosen as a Star Wars filming location. The course was first designed by Eddie Hackett in 1971 - his 18 hole design was only completed in 1992 - and it is the epitome of deceptive links golf where almost every shot will cast doubt in your mind.
- Full Dingle Golf Links review
Fermoy
Location: Co. Cork
Green Fee: €25-€30
Par: 70, 5,568 metres
Exuberant is not a word often used to describe a golf course…but then you probably haven't played Fermoy. Situated half an hour north of Cork and so not a million miles from the iconic Old Head Golf Links, this is joyful, unpretentious and exhilarating golf, set on a hilltop. There is a freedom to the design that flows through the pines and promises one enjoyable shot after another. The club dates back over 125 years, and it has resided on Corrin Hill, above Fermoy town, since 1972. The greens are uncomplicated affairs and are nearly always accessible thanks in part to the low number of bunkers (27). Overall, Fermoy is a charming and exceptional value round of golf and yet, laid out on such shapely terrain, it is not easy by any means.
- Full Fermoy Golf Club review
North West
Location: Co. Donegal
Green Fee: €60-€70; Twilight: €30-€35
Par: 70, 6,342 yards
North West is one of the oldest courses in Ireland, dating back to 1891. It lies on the Inishowen Peninsula, and many a travelling golfer bypasses it en route to Ballyliffin Golf Club, home to two Top 100 golf courses. You get a good view of the links as you drive north into Buncrana, squeezed as it is between the road and the sea. Perhaps it looks too flat to grab your attention fully, but it has not idly been dubbed 'the St Andrews of Ireland'. This is perfect, low linksland and a dynamic links education where your skills in the art of bump-and-run will be well tested.
- Full North West Golf Club review
Portumna
Location: Co. Galway
Green Fee: €30-€45
Par: 72, 6,684 yards
This is a parkland beauty lost in deep forest, cavorting over old estate lands where deer roam and towering trees stand old and alone. It is big and muscular, it has the frills, it has a signature hole (par-5 17th) often discussed in conversations about Ireland's 'best holes', and it rates highly in national rankings. Its lack of recognition is a head-scratcher, for sure, but Portumna continues to fly below the radar, probably rating as the second-best course in County Galway behind only the splendidly remote links at Connemara Golf Club.
- Full Portumna Golf Club review
Rossmore
Location: Co. Monaghan
Green Fee: €35-€40
Par: 71, 5,962 metres
Rossmore is the perfect example of a golf course set in wild Irish countryside. It can be found in in Co. Monaghan where Concra Wood is perhaps the star attraction - one of Ireland's most visually dramatic 21st century creations designed by Christy O'Connor Jnr and his namesake uncle. Big, rolling drumlins plunge in different directions and there are many elevation changes. Golf has been played on this same site since the club was first founded in 1916, and, given the heaving terrain and the lack of battery-powered trolleys until the late 1970s, there must have been some tired golfers at the end of the day.
- Full Rossmore Golf Club review
Strandhill
Location: Co. Sligo
Green Fee: €30-€100
Par: 70, 6,088 yards
Strandhill in Co. Sligo is Ireland's quirkiest 18-hole links. It is also one of its most scenic and entertaining. It lies across the bay from the renowned links at County Sligo Golf Club, also known as Rosses Point - and under the gaze of Knocknarea Mountain. While it never receives the same plaudits as its neighbour it does offer something very different…and for a considerably cheaper green fee. Here, the sea crashes in on two sides. Horses race over the sand to the south, while large waves have turned the water to the west into a surfer's paradise. Teeing off on the par-4 7th next to surfers riding the crashing waves is a unique experience.
- Full Strandhill Golf Club review
Tullamore
Location: Co. Offaly
Green Fee: €40-€45
Par: 70, 6,248 yards
James Braid's Tullamore is located not far from the Tullamore Dew Whiskey distillery, and is a mature parkland of lazy doglegs sweeping left and right through towering trees. The oak, beech and chestnut which hold inexorable sway over the course give a woodland feel but, through it all, you can feel a master's hand at work. Braid's routing was intuitive and the fairway corridors flowed freely across the landscape and through the trees. The terrain is of the gently rolling variety which makes Tullamore – above all else – classy, elegant golf. The perfect greens seal that assessment and this is a club that prides itself on its quality. Various national championships have been held here so you will not be disappointed on that front.
- Full Tullamore Golf Club review
Northern Ireland
Clandeboye (Ava)
Location: Co. Down
Green Fee: £60-£80
Par: 70, 5,748 yards
The word 'gem' is often associated with something small. In golf course terms that means short or a diminutive par. Clandeboye's Ava may appear to fulfil both criteria (seven par-4s fall between 300 and 330 yards) but it is big at heart, and bristles with entertainment. It also provides a stern challenge for the wayward. The Ava may be Clandeboye's second course - the Dufferin has impressive championship credentials and hosts the Euro Pro Tour Northern Ireland Masters - and most visiting golfers will be lured by the bigger sibling, but the Ava provides a punchy adventure of a different hue. Here you can expect a plucky heathland terrain of constant, sharp and unexpected eruptions.
- Full Clandeboye Ava Course review
Moyola Park
Location: Co. Derry
Green Fee: £35-£40; Twilight: £15
Par: 71, 6,383 yards
Moyola Park in County Derry is one of Northern Ireland's big and best kept secrets. It is similar to Ireland's Portumna, in that regard and is situated an hour south and inland of Royal Portrush Golf Club, one of the very best golf courses in Northern Ireland. This is a grand parkland experience of rivers, ancient woodland, a tree-drenched hill and fun holes. It is rich and vibrant, and the trees dominate and define holes as they move serenely over the undulating terrain.
- Full Moyola Park Golf Club review
Scrabo
Location: Co. Down
Green Fee: £20-£30
Par: 71, 6,270 yards
Since 1907, Scrabo has played over this rugged, bumpy, unpredictable, sometimes unfair but always adventurous and adrenaline-inducing hilltop terrain. It lies at pretty much the opposite end of County Down to the current No.1-ranked course in the Golf Monthly UK&I Top 100, the Championship Links at Royal County Down. Gorse often swamps your foreground while views spill for miles, stretching down Strangford Lough and across to Scotland, and the Isle of Man. Right from the start you are hit by the drama of the course and its setting.
- Full Scrabo Golf Club review
What Is A Hidden Gem Golf Course?
The term 'hidden gem' may have become one of golf's most-used clichés, but we make no apology for using it because it very succinctly sums up exactly the kind of course we are very happy to recommend. 'Hidden', in that they are not so well known, and 'gems', as they are beautiful and to be treasured.
A great many clubs describe themselves on their website and in their publicity as hidden gems, and we are very fortunate to have a vast number of such courses where this is fully justified, often close at hand. We feel that this description is most suited to courses where entertaining and engaging golf is at the forefront, where the setting, variety, views and all-round atmosphere are every bit as important, indeed even more so, than strategic design or an exacting championship test. Also, the kind of course that won't unduly damage either your golf ball stocks or your bank balance. One you will leave with a smile on your face and making a keen mental note to return.
The Selection Process
Our biennial list of the Top 100 and Next 100 Courses of the UK & Ireland is produced using a long-established and carefully honed set of criteria, and with the help of a team of experienced and enthusiastic readers. It is as objective and comprehensive as any such process can be. For this exercise, and with no intent on ranking the courses against one another, we employed a simplified but still painstaking process.
With a far greater number of candidates from which to select 100 Hidden Gems, our panel of five thought long and hard about their golfing experiences to set up a draft list. Between us, we have played in excess of 3,000 courses, the vast majority of which are in the UK & Ireland.
We also contacted our 30-plus team of readers who assess courses for our rankings. We sought their suggestions in order to see which venues had a consensus of support and make sure that we had a comprehensive and reasonably proportional representation from all regions.
Naturally, we excluded all of the clubs in the Top 100 and all but a handful of the Next 100 on the basis that while they are all gems, very few remain hidden. Inevitably, there will be one or two clubs which some people will consider to be too big or well-known to be a hidden gem, but we felt that there are a few cases where fame is relatively local. We were keen to spread the word a little further.
100 Best Cheap Golf Courses In UK And Ireland - The selection panel
Michael Harris
Editor of Golf Monthly since 2006 and a member of four golf clubs, Michael has played more than 400 courses in the UK&I
Jeremy Ellwood
Jezz oversees the Golf Monthly courses' content and has played well over 900 courses including all of the UK&I Top 100
Rob Smith
Rob coordinates our course rankings process and recently played his 1,150th design of which 880 are in the UK&I
Fergus Bisset
A former captain of Banchory Golf Club in Aberdeenshire, Fergus has played more than 150 courses in Scotland and a similar number elsewhere across these isles
Kevin Markham
Kevin is based to the south of Dublin and is a successful writer and photographer who has played almost 500 courses including 380 in Ireland
100 Best Cheap Golf Courses In UK And Ireland - By the numbers
Elliott Heath is our Senior Staff Writer and has been with Golf Monthly since early 2016 after graduating with a degree in Sports Journalism. He manages the Golf Monthly news, features, courses and travel sections as well as our large Facebook, Twitter and Instagram pages. Elliott has interviewed some huge names in the golf world including Sergio Garcia, Thomas Bjorn, Bernd Wiesberger and Scotty Cameron as well as a number of professionals on the DP World and PGA Tours. He covered the 2022 Masters from Augusta National as well as four Open Championships on-site including the 150th at St Andrews. He has played 35 of our Top 100 golf courses, with his favourites being both Sunningdales, Woodhall Spa, Old Head and Turnberry. He has been obsessed with the sport since the age of 8 and currently plays at West Byfleet Golf Club in Surrey, where his handicap index floats anywhere between 2-6. His golfing highlights are making albatross on the 9th hole on the Hotchkin Course at Woodhall Spa, shooting an under-par round, playing in the Aramco Team Series on the Ladies European Tour and making his one and only hole-in-one at the age of 15 - a long time ago now!
Elliott is currently playing:
Driver: Titleist TSR4
3 wood: TaylorMade SIM2 Max
Hybrid: TaylorMade SIM Max
Irons: Mizuno MP5 4-PW
Wedges: Cleveland RTX ZipCore 50, 54, 58
Putter: Odyssey White Hot OG #5
Ball: Titleist Pro V1x