Aberystwyth Golf Club Course Review
When it comes to setting and views of the course and beyond, Aberystwyth is an absolute beauty. Rob Smith recommends…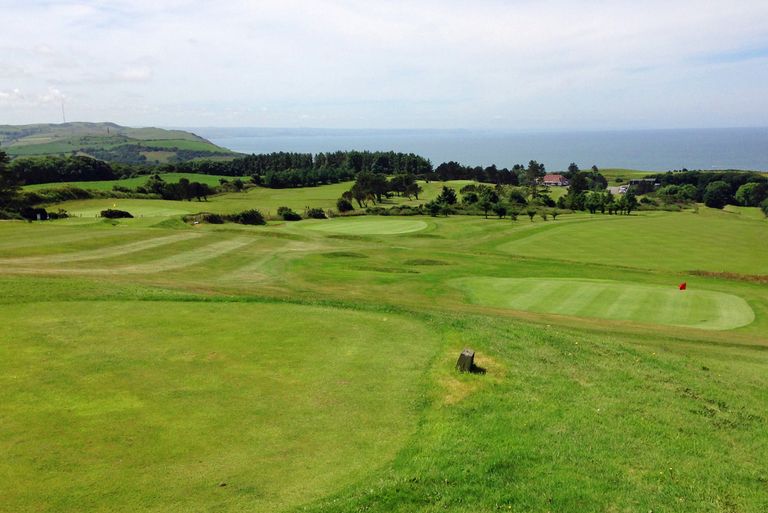 When it comes to setting and views of the course and beyond, Aberystwyth is an absolute beauty. Rob Smith recommends…
Aberystwyth Golf Club Course Review
The delightful downland/parkland mix at Aberystwyth Golf Club was designed by Harry Vardon over a century ago, and it is an extremely friendly club that is largely run by its members and presented in superb condition. It is a short way down the beautiful coastline from both Aberdovey and Borth & Ynyslas, but could hardly be more different in style.
What you might expect to be the hard work, the climbing, is surprisingly undemanding and much takes place in the opening three holes. Each is a par 4, the first two are long, the 3rd is not.
At the 4th you drive down towards a ditch and then play up the other side, and the 5th is another fine 2-shotter played down to a green that you must not miss left.
The sixth is the last of a run of opening par 4s, and this is one of the toughest calling for a drive to a sloping fairway that can be hard to hold.
You may think that finally encountering a par 3 would offer some relief, but the 7th is over 200 yards and so perhaps this is not the case!
A short par 4 and the second attractive par 3 take you to the turn.
Ten is the first par 5 and it takes you back up the slope to a green beyond a pond that caught me out.
There then follows another par 5, a strong par 4 and a downhill par 3 - all the time with yet more fabulous views over the course and out to sea. Fourteen is a short par 4, but the approach is up to a plateau/infinity green that demands precision.
The final par 5 is very inviting and leads you back down the hill towards the characterful clubhouse.
For me, the closing three holes are a little anticlimactic, especially the tiny 16th, but this should not detract from a course that has much to offer. I cannot imagine how any golf lover could fail to enjoy Aberystwyth. Its members and small greenkeeping team are doing a fantastic job and if you are in the area, or can get yourself there, I thoroughly recommend a visit.
NB - readers of my Borth & Ynyslas review will remember that my camera lens motor packed up while there. The pictures here at Aberystwyth were all taken on an old phone with a poor camera, so please bear in mind that the course looks even better in the flesh!