Black Friday Golf Shoe Deals
The huge Black Friday sales are here! What are the best Black Friday golf shoe deals right now?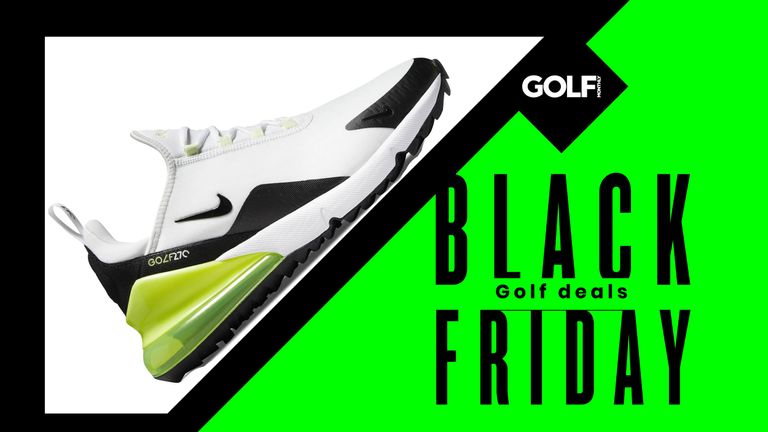 (Image credit: Future)
By Dan Parker
Getting the right golf shoe can mean the difference between a comfortable round of golf or one where your feet and legs ache toward the end of the round.
As Black Friday approaches, we've found plenty of great offers on some of the best golf shoes from big brands like FootJoy, Nike, adidas and more, to help you get the best deal when you upgrade your footwear.
Some of the best Black Friday golf shoe deals feature limited edition shoes that have been released throughout the year that brands are looking to offload before 2022.
Even though some of the best Black Friday golf shoe deals might be on spikeless shoes - not ideal for the winter months here in the Northern Hemisphere - it's a great chance to pick up a pair at a great price ahead of the season in Spring. Or, if you're escaping on a winter golf break soon, it's a great chance to get some stylish spikeless shoes for a holiday.
Black Friday golf shoe deals we've spotted so far also have some of the best waterproof golf shoes to keep you dry this winter, as well as best spikeless golf shoes to wear if you're going on holiday. There's a wide range of great offers to take advantage of this Black Friday, check them out below...
Black Friday Golf Shoe Deals - US QUICK LINKS
Black Friday Golf Shoe Deals - UK QUICK LINKS
Today's Best Golf Shoe Deals
Best US Shoe Deals
Best UK Shoe Deals
Want more Black Friday golf deals?
WHEN DOES THE BLACK FRIDAY SALE START?
Black Friday is 26th November this year but the deals start and run all through November.
Whilst the day may be synonymous for picking up the best TV and laptops at low prices, we've seen more and more golf deals over the past couple of years during Black Friday.
Last year, big discounts were available on items like the Callaway Mavrik range to Titleist TS metals, with discounts across nearly every manufacturer in every product category.
Whether it's a new driver, a golf bag, some shoes, apparel, balls, GPS, tech or more - Golf Monthly will have you covered with the best Black Friday golf deals across the internet this year.
The sports brands themselves will likely run their own Black Friday sales on the day so keep an eye on golfmonthly.com for the best golf deals from Nike, adidas, Puma, Under Armour, Skechers and more.
There is also Cyber Monday of course, too, on Monday 30th.
To keep up to date with all the latest make sure to check out all the Golf Monthly social media channels and to sign up to the Golf Monthly Newsletter.
WHERE ARE THE BEST PLACES TO FIND BLACK FRIDAY GOLF DEALS?
In the US, some of the best golf retailers include Dick's Sporting Goods, Golf Galaxy, Rock Bottom Golf, Walmart and, of course, Amazon.
In the UK, the best golf retailers include American Golf, Scottsdale Golf, Sports Direct, Click Golf and Amazon.
Amazon can be tricky to navigate (check out our best Amazon Black Friday golf deals) but they're a fantastic retailer for golf watches, lasers and balls in particular.
Other retailers to keep an eye on are the brands themselves so Nike, adidas , Puma and Under Armour.