Best Golf Speakers 2023
Soundtrack your round with any of these excellent options among the best golf speakers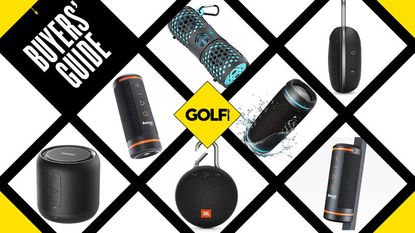 (Image credit: Golf Monthly)
Best Golf Speakers
For the golfing purists amongst us, the idea of taking a whopping great speaker out onto the course is sacrilegious. Indeed, many golfers prefer the soundtrack of birds, rustling leaves and other golfers yelling 'fore right' to accompany their round. However, for many, a round of golf can be a major social event with a party-like atmosphere and a high-quality speaker can help add to the atmosphere out on the course and be one of the best golf accessories. Some of golf's biggest brands have cottoned on to this trend and have started making similar devices for the occasion.
A good speaker to take out on the golf course needs to be waterproof; have a strong sound that travels relatively far; maintain a good Bluetooth range and be portable. Below, we've compiled a list of the best golf speakers out there right now, ranging in price, size and color to offer a wide range of options. No matter how good you think your taste in music is, check before your round whether you're playing the appropriate kind of golf course to be blasting music out - and make sure not to distract other golfers around you too.
Best Golf Speakers
Why you can trust Golf Monthly Our expert reviewers spend hours testing and comparing products and services so you can choose the best for you. Find out more about how we test.
Blue Tees Player Plus GPS Speaker
Sound: 360-degree sound
Battery: 12+ Hours
+ Strong battery life
+ Built-in GPS functionality for 40,000 courses
+ Color touchscreen display
- High price point
One of the most technologically advanced golf speakers on the market, the brand new Player Plus speaker by Blue Tees, is a stunning option for any golfer who likes a gadget. It comes with built-in GPS technology that has a auto-hole and course recognition feature that spans over 40,000 courses around the world. It'll give you yardages to front, middle and the back of greens, and will display those measurements on its 2.4-inch color touch screen that will display yardages. This is one of the most exciting speakers on the market right now and features on our Editor's Choice awards for 2023.
It is a powerful unit too. The speaker boasts 12 hours of battery life and acts as a power bank, allowing you to charge up a phone or any of your devices. The Bluetooth functionality on this speaker is also impressive, offering 100ft of range while also allowing more than one player to be connected at any time. An important point to mention is that it is also waterproof, meaning getting caught in a shower will not affect the unit's performance.

Bushnell Wingman View Speaker
Sound: 360-degree sound
Battery: 10 hours
+ High quality sound system
+ Distances available via LCD screen or audio
+ 10 hours battery life will last multiple rounds
- The speaker is larger than others on the market
A fantastic option for those who want to listen to music on the course but also want the benefits of a GPS device, this handy speaker is ergonomic and fun to use. It can be clipped to a metal struts of a golf cart and delivers a high-quality sound. Taking over the popular Bushnell Wingman GPS speaker, this product now comes with an LCD screen that delivers yardages, while the speaker will continue to read out any distances. You can also make a hands-free call on the course thanks to the microphone in the speaker. The removable bite remote may be one of the smartest features here. Keep it in your pocket and you can change song, get yardages or adjust the volume on the speaker. Battery life on this speaker is also excellent, lasting around 36 holes before it needs a recharge. The speaker is also water resistant and highly durable, and is it one of the best golf accessories around.
Read our full Bushnell Wingman View Speaker Review.
TecTecTec Team8 GPS Golf Speaker
Sound: Directional
Battery: 10 hours
+ Great sound quality even when turned up
+ Affordable and has many great features
- Using the same button for several functions can be frustrating
A small, lightweight speaker that adds a lot of fun to your rounds, this portable speaker is a great and loud option for anyone who likes to listen to music on the course. Set-up was super easy and stress-free, while we really enjoyed the magnetic clip on its back that you can attach to any metal structure. It will also read yardages to the front, back and middle of the greens. The only caveat is you have to be within 15 yards if the speaker with your phone, which we found wasn't a big issue at all.
Downloading the TecTecTec app will also show you those yardages on your phone, as well as distances to hazards. We did think using the same button for several functions is a little complicated, but usability here is excellent. You can also clip the speaker onto your back pocket and can use the microphone built into this product to call your friends and family. It is charged by a USB-C cable and will hold enough battery for two rounds.
Read our full TecTecTec Team8 GPS Speaker Review
Bushnell Wingman GPS Speaker
Sound: Omni-directional
Battery: 10 hours
+ Built in GPS that calls out yardages
+ Great sound quality
- Only offers front, middle and back yardages
Keen golfers will know Bushnell for its top-of-the-range GPS and distance measuring devices and this bluetooth speaker combines Bushnell's expertise in on-course GPS technology with a powerful and well built speaker. As a speaker, the Bushnell Wingman excels and provides a powerful sound.
It comes with Bushnell's Bite technology which allows the device to be magnetically secured to any appropriate surface - we found it best attached to one of the metal pillars of a buggy. Don't worry about the Wingman ever falling off a magnetic surface either as Bushnell's Bite technology is incredibly strong with its seven pounds of pulling force which means it is very strong and will stay attached even when driving on bumpy ground. The feature that sets the Wingman apart from the competition is its GPS feature that provides accurate yardages on the golf course.
Read our full Bushnell Wingman GPS Speaker Review
Puma PopTop Bluetooth Speaker
Sound: Omni-directional
Battery: 10 hours
+ Impressive sound quality and range
+ Easy to set up and use
- Sounds better outdoors than indoors
Part of the Puma/Cobra marketing strategy revolves around making golf more fun, so it's no surprise to see that the company has partnered with Speaqua Sound to create the PopTop Bluetooth speaker. It's also no surprise given Cobra/Puma's affinity for color that the PopTop is available in some exciting colorways, including a watermelon/lime green combination. But in our testing we found that this Bluetooth speaker offered more than just style.
It also offers impressive sound quality and can pack a punch from a volume standpoint if that's what its owner wants. A silicone exterior has also been implemented in the design to improve durability, and the speaker is also waterproof. The PopTop will sit in the cup holder of any riding cart and can be attached to a golf bag. It also offers the functionality to be paired with another speaker and will provide 10 hours of battery life that is more than enough for several rounds of golf.
Read our full Puma PopTop Bluetooth Speaker Review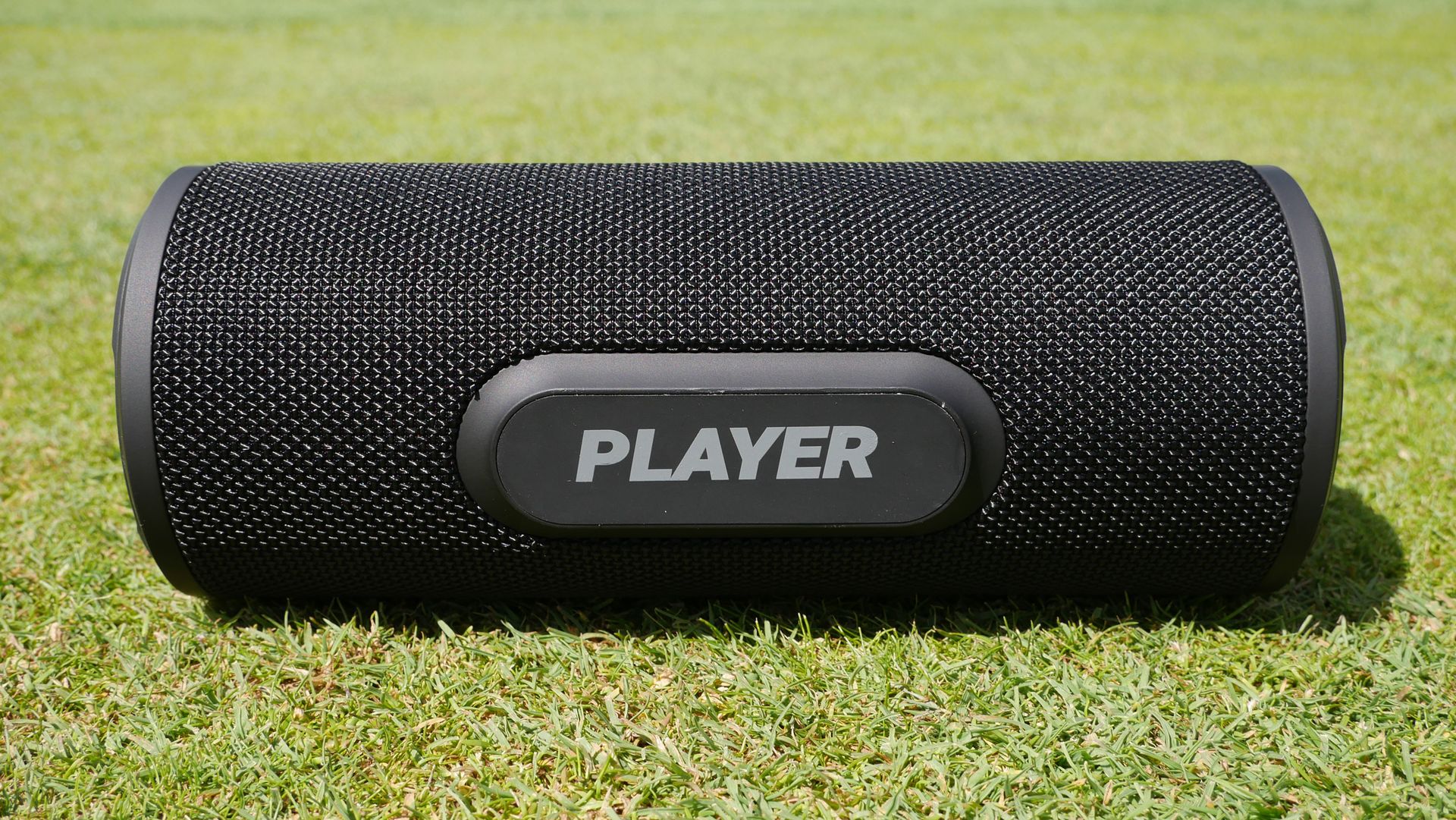 Blue Tees The Player Magnetic Speaker
Sound: Omni-directional
Battery: 12 hours
+ Great range and excellent sound quality
+ Magnet for cart attachment works well
- Not the most compact design
Blue Tees might be best known for its laser rangefinders, but its The Player magnetic speaker is a quality offering from the company as well. The Player speaker has a premium look and excels in terms of its range (100 feet) and sound quality, which is among the best in the golf speaker category. It also comes with a magnetic strip that allows the speaker to be attached to a riding cart during play, and the magnet holds up well in terms of security during play.
It is an affordable and reliable speaker that is so easy to use. The Player is also waterproof with an IPX7 rating, and it offers an impressive battery life of over 12 hours. Also noteworthy is that there are indoor and outdoor modes available to choose from that enhance the sound for wherever you are. It also comes with a dual pairing system that can allow the user to pair two of these speakers together to enhance the sound experience.
Read our full Blue Tees Player Magnetic Speaker Review
Puma PopTop Mini Bluetooth Speaker
Sound: Directional
Battery: 5 hours
+ Extremely compact
+ Excellent sound quality
- Not the longest battery life
The Puma PopTop Mini Bluetooth speaker is small in stature but in our testing it delivered impressive sound quality and clarity on the golf course, as well as better range than one might expect. It's also very easy to pair with a phone for use and it offers user friendly functionality. The PopTop Mini is especially great for walkers, as it can easily be hooked onto a stand bag, and its small size makes it easy to store in a golf bag.
But you might not want to keep it in your bag, as we've found it to be great for use away from the golf course as well. The PopTop Mini is waterproof, as well and dust and sand proof, and the back of the speaker functions as a bottle opener. Its battery life isn't the longest in this category but it will last for a full round of golf before needing to be recharged.
Read our full Puma PopTop Mini Bluetooth Speaker Review
Anker Soundcore Mini Bluetooth Speaker
Sound: Directional
Battery: 10 hours
+ 66ft Bluetooth range
+ Super simple controls
- Compact size means sound quality suffers
Golf is an unforgiving game and you might find yourself on a few occasions during a round trying to find your ball somewhere off the beaten track. If you're playing music while you're doing this, you want a speaker with great Bluetooth range and this is where the Anker Soundcore Mini speaker comes into its own.
It's compact size means it sits nicely on a golf buggy and the 66ft range allows you to keep your phone in your pocket when you play and not worry about straying too far from the device. For sure, its compact size means it isn't one of the most powerful speakers in our list, but the Bluetooth range can easily make up for that. It comes in four color options and also has an impressive 15 hours of battery life.
JBL Clip 3 Portable Bluetooth Speaker
Sound: Omni-directional
Battery: 10 hours
+ Integrated carabiner clip gives clip-and-go functionality
+ Loads of color options
- Sound is only directional
The JBL Clip 3 speaker is an ideal golf course companion for those looking to supplement their round with some music. The integrated carabiner clip makes this incredibly easy to clip on and off bags, buggies or belts depending on where you want the music coming from. That adds a lot of reassurance, compared to some magnetic models, meaning that your speaker is less likely to fall off and get damaged or lost on the course.
It is Siri and Google compatible, and add in the fact that it is IPX7 waterproof, comes in eight color options and has a year's warranty and you have one of the best golf speakers out there right now. It boasts around 10 hours of charge and its innovative design will look great attached to any of the best golf stand bags.
How we test golf accessories
Here at Golf Monthly our rigorous testing procedure is built upon a comprehensive process combined with the knowledge and expertise of the Golf Monthly test team. Our team usually attend product launches and then when it comes to our actual testing, we test products over a period of time so that we can gauge the performance.
When it comes to testing the best golf speakers, we look to assess things like durability, waterproofing and the quality of sound, to ensure players are getting a really good overall and reliable package. As gadget lovers ourselves, we also like seeing the innovative features that some of the latest and best speakers boast. We put these features and designs to the test out on the course and try to establish how easy these features are to use, what they can offer us during our round and importantly whether we enjoyed them. It should also be mentioned that manufacturers cannot pay for a good review and we make our conclusions from the testing and our experiences. This is because we strive to give the best reviews possible so you can get a greater understanding of the products themselves.
How to choose the best golf speaker
Golf speakers come in all shapes and sizes, with many offering bags of new technology. Depending on what you're looking for, it can be a little overwhelming trying to get the right device for you, with so many great options out there. But we've set out below several key considerations we think you should keep in mind when picking out your next bluetooth golf speaker.
1. Sound
Of course the sound on your speaker has to be good and one aspect to this is whether you go for a directional, or omni-directional model. We have found that the latter is better for golf courses because the former is more limited in terms of which direction the sound is coming from. Omni-directional models provide more consistent sound performance and we think they are more immersive, which is good when out on the golf course.
2. Connectivity
The next factor to think about is connectivity because if a speaker has bad connection, the performance of the sound is meaningless. As such we have found the best models for golf have a connection that can allow you to wander, and yet maintain its connectivity despite being more than 30 yards away.
3. Battery life
Like many of the best electric golf trolleys, this is also a vitally important factor because if you only get a couple of hours of performance then the back-nine will be a quieter affair. As such be aware of models that can last for at least five hours but there is no reason to go for a low number here because many of the models we picked above can last for more than 10.
4. Size
How big do you want the speaker to be and what shape? There are lots of different designs out there with many models having a tube like design that can be stored away easily, or some that have round designs. Additionally many of the models we icked above have different sizes so it is worth thinking about how big you want your golf speaker to be.
5. Color
These days models like the Wonderboom and JBL Clip 3 come in loads of different colors so have a think about if you want a simple black design, or something that looks a little different. Of course this is also something to think about if you see yourself using the speaker at home as well so it is worth picking something versatile as well.
If you're the type of golfer who loves a gadget, then why not also take a look at our guides to the best golf accessories, best golf sunglasses or the best golf nets.
FAQs
Can I use a speaker on the golf course?
Yes, but it is best to check the club rules on whether they are allowed before you use them on the course as they can be loud and distracting to other players.
How long does the battery life on a speaker usually last for?
The battery life on a golf speaker can usually last for multiple rounds. Depending on the make and model, golf speakers can last up to between 10 and 12 hours.
Can I wear headphones on the golf course?
Yes you can! Specific clubs may have rules against using headphones but generally it is considered acceptable to wear headphones. Just keep in mind that you may want to pay attention for cries of four though, if you're using them on the golf course.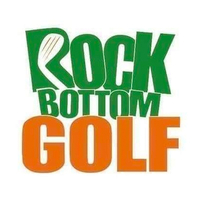 These Rock Bottom Golf coupons will help you save on golf clubs, bags, balls & apparel.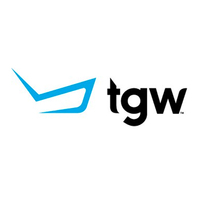 These The Golf Warehouse coupon codes will help you save on golf clubs, golf shoes, golf balls and apparel.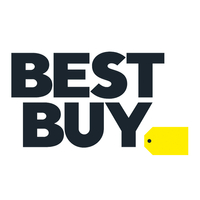 Look through these Best Buy coupon codes to get better prices on your devices, including smartphones, fitness trackers & more.
Get the Golf Monthly Newsletter
Tips on how to play better, latest equipment reviews, interviews with the biggest names and more.