Best Golf January Sales
Got some Christmas money to spend? Here are some sales and deals not to miss out on.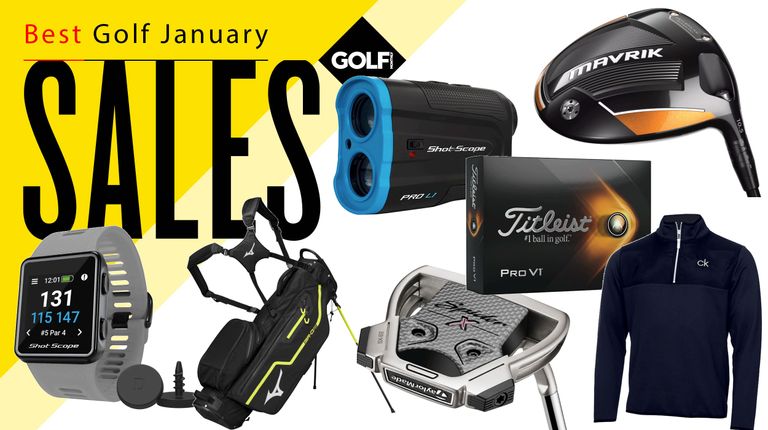 (Image credit: Golf Monthly)
By Sam Tremlett published
Black Friday and Cyber Monday may have been and gone in 2021 but the January sales are here!
If you've been holding off purchasing a golf item or have some Christmas money to spend, then there are plenty of great deals on golf gear ranging from clubs to carts.
We've been really impressed with some of the deals available at the moment and one big reason for this is what is coming in 2022.
We know many brands are going to bring out new gear at the start of 2022 and much of it looks incredible. However that also means many retailers are dropping prices and producing deals on old product to get rid of the stock. That is great news for us as a lot of it isn't that old and yet still performs at a high level.
At Dick's Sporting Goods for example, you can get the Callaway Mavrik driver with $200 off, or DJ's Masters-winning TaylorMade Spider with $100 off at Rock Bottom Golf.
Not to be outdone, in the UK, at Scottsdale Golf you can get the SIM2 or Epic Speed drivers with big discounts which is amazing given they are not very old at all and many Tour professionals are still using them.
Additionally there are lots of deals on bags, tech, apparel and shoes if that's what you need.
The final thing worth mentioning before we get to the deals is because of well-publicised stock shortages and shipping issues surrounding all industries we'd advise to go for these deals before they run out with potential delays occurring ahead of the festive period.
Without further ado, lets get to the deals...
January Golf Sales: Quick Links
In the US:
In the UK:
The best January Sales golf deals in the US
Driver deals (US)
Fairway and Hybrid Deals (US)
Iron Deals (US)
Wedge Deals (US)
Putter Deals (US)
Tech Deals (US)
Golf Ball Deals (US)
Shoe Deals (US)
Apparel Deals (US)
Bag Deals (US)
Cart Deals (US)
Accessory Deals US
The best January Sales golf deals in the UK
Driver Deals (UK)
Fairway and Hybrid Deals (UK)
Iron Deals (UK)
Wedge Deals (UK)
Putter Deals (UK)
Tech Deals (UK)