Best Utility Irons Golf Clubs 2022
The best utility irons golf clubs bridge the distance gap, offering shot-making options and forgiveness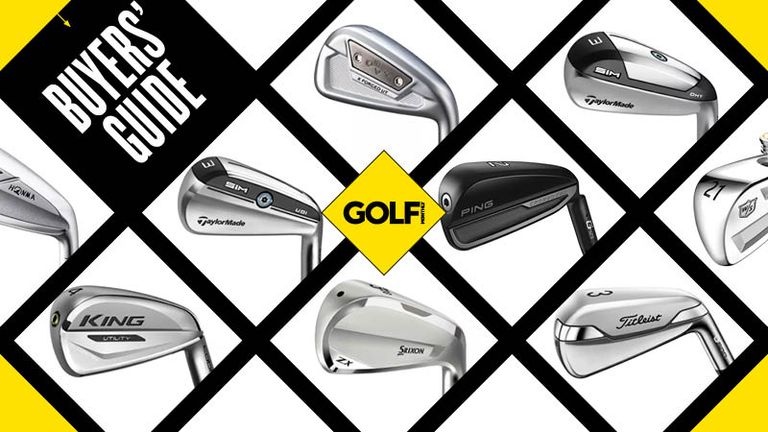 (Image credit: Golf Monthly)
Golf Monthly Newsletter
Golf tips and expert instruction, golf club reviews and the latest golf equipment.
Thank you for signing up to Golf Monthly. You will receive a verification email shortly.
There was a problem. Please refresh the page and try again.
Best Utility Irons Golf Clubs
Much like getting a set of the best golf irons (opens in new tab), a good utility iron can be a game changer, offering a tremendous blend of versatility and forgiveness. The long iron is potentially one of the most versatile clubs in the bag, offering a number of shot-making options from the long high ball to the punch into the wind. But for many golfers, the long iron is the most challenging club in the bag to get to grips with. It's not overly forgiving and any slightly missed shot tends to be punished.
For this reason, many tend to swap out their long irons and replace with more forgiving hybrid clubs. These are far easier to hit with a high launch and they generate consistent distance. But, they don't tend to be so workable and the shot-making chances are reduced.
Luckily, there's another option. As mentioned above, the best utility irons golf clubs on the market offer the best of both worlds. They allow you to shape the ball and to control the ball flight whilst also offering a good degree of forgiveness. Watch our comparison test video of the best utility irons below.

A good utility iron could be the distance gapping club that changes your game and helps you save strokes. So bearing this in mind below we have looked at some of the best utilities out there right now. We also recommend taking a look at our guides on the best golf hybrid clubs currently on the market or the best distance irons (opens in new tab). We have also produced a guide on the best driving irons (opens in new tab) too.
Most Forgiving Utility Irons
The main thing utility irons have to be is more forgiving than a standard long iron so here we have picked the ones that offer the most forgiveness and would be suitable for most single figure handicappers and those who have an aversion to woods.
Specifications
Lofts: 17°(2), 19°(3), 22°(4), 25°(5)
Shaft: Diamana Limited Hybrid graphite
Reasons to avoid
-
Slightly chunkier look than SIM UDI
Like the TaylorMade SIM UDI, the SIM DHY features a hollow head to boost distance and forgiveness. It's also filled with Speed Foam to dampen down vibrations and provide a smooth but powerful feel through impact. The DHY has a slightly thicker topline and additional offset making it a more confidence-inspiring package for those in search of extra ball-striking assistance at the top end of the bag. It should also be noted that the Speed Foam used in the DHY is a lower density version to help lower the centre of gravity and increase the launch angle.
Despite being bigger than the UDI, the DHY is still a great-looking club and the extra forgiveness and higher flight make it a solid option to use off the deck as well as off the tee. We think the TaylorMade SIM DHY utility iron will suit players of varying standards who like the look of an iron but still want a good degree of forgiveness.
Specifications
Lofts: 18­°(2), 20­°(3), 22.5­°(4)
Shaft : Ping AWS 2.0 steel, PING Alta CB 70 Slate, PING Tour 85 graphite
Reasons to buy
+
Darker finish creates a more compact, refined look
+
Improved consistency from the rough
Reasons to avoid
-
Some may want a club that inspires more confidence
The G425 crossover features a thinner face and updated internal geometry to deliver the ball speeds to hit high-flying shots that land softly and closer to the hole. Forgiveness is supplied by the toe and hosel weights that expand the perimeter weighting to increase the MOI. It is further distinguished by its functional and resilient stealth hydropearl finish that helps repel moisture and improve performance from all conditions.
This club will appeal to a broad player spectrum thanks to the improved looks and forgiveness for golfers seeking an iron-like club to fill the gap between their longest iron and fairway wood.
Best Value For Money Utility Irons
We all want value for money from our utility irons as well as performance and these driving irons offer just that. Excellent performers and just as forgiving in their own right, they have the added benefit of giving you the biggest bang for your buck.
Specifications
Lofts: 17.5°(2), 19.5°(3), 22.5°(4) adjustable +/- 1.5°
Shaft: KBS $ Taper Lite steel, Project X Catalyst graphite
Reasons to buy
+
Tungsten weighting increases stability
+
Inclusion of Arccos tracking system is good addition
Reasons to avoid
-
Adjustability option will be too much to fiddle with for some
The Cobra King Utility Irons have been designed for players who seek control on tight tee shots and longer approach shots. A classic, muscleback iron shape delivers the feeling of controlled ball flights, while a wider sole and hollow body provide stability, power, and a low centre of gravity for higher, stronger trajectories.
A Pwrshell face insert adds to the performance by expanding the size of the sweetspot for improved ball speeds on off-centre hits, launch efficiency and ball flight. Cobra has integrated the MyFly8 hosel too, a series of eight adjustable loft settings that give users the ability to manage trajectory and launch for proper distance gapping.
Specifications
Lofts: 18˚(2), 21˚(3), 24°(4)
Shaft: KBS Tour Hybrid Graphite
Reasons to buy
+
Pleasing shape
+
Impressive ball speeds and strong flight
Reasons to avoid
-
Dirt gathers in screw on sole
The Wilson Staff Model Utility has been designed to deliver a combination of distance, reliability and forgiveness. One of the ways this is created is through the positioning of seven grams of weight low in the clubhead for improved launch.
The high-strength maraging steel face produces impressive ball speeds and notable distance. It's a versatile club and we found it to deliver a reliable, penetrating ball flight. In testing out on the course, it gave us a useful and accurate option off tees on tight par fours, and it was proficient from the turf too.
Best Better Player Utility Irons
Better players also look for that forgiveness from utility irons but in a head that is maybe a little more compact and will blend in more with a performance set of irons. You will also find that these irons offer better feel too, but they will probably not be as forgiving as the ones above and will therefore suit low single figure handicaps.
Specifications
Lofts: 18°(2), 20°(3), 23°(4)
Shaft: KBS Tour steel
Reasons to buy
+
Clean lines and traditional address profile
+
Soft but powerful feel
Reasons to avoid
-
Narrow look may not inspire confidence for all
More compact than the previous generation, the ZX Forged delivers a more blade-like address profile that blends seamlessly with any set. It features Srixon's MainFrame technology, along with a hollow design and multi-piece construction. All of these powerful technologies come together in a smaller profile, with all the same forgiveness that is expected from a utility iron.
Specifications
Lofts: 18°(2), 20°(3)
Shaft: Diamana Limited Hybrid graphite
Reasons to buy
+
Good power
+
Sleek look behind the ball
Reasons to avoid
-
Really only for the better player
The TaylorMade SIM UDI (opens in new tab) features a hollow head to boost distance and forgiveness. It's also filled with Speed Foam to dampen down vibrations and provide a smooth but powerful feel through impact. The UDI has a slightly more compact look behind the ball than the DHY (see below) with a thinner sole and is designed to provide a slightly lower, more penetrating ball flight.
In testing, we found the UDI to lend itself more towards being an extra driving option for faster swingers and confident ball strikers. For those who prefer long irons to hybrids or want another option to use from the tee, the TaylorMade SIM UDI is worth considering.
Specifications
Loft: 16°(1), 18°(2), 20°(3), 22°(4)
Shaft : Project X HZRDUS Smoke Black graphite
Reasons to buy
+
Large head with offset hosel
+
Wide sole
Reasons to avoid
-
Looks more like wood than iron
The Titleist U505 utility iron is designed to be a hybrid that looks and plays like at iron. It certainly follows those ethos with a deep head that is one of the largest in the category with plenty of offset in the hosel to increase forgiveness.
It's not the cheapest utility iron out there but the design reflects this with an internal tungsten weight and a wide sole that draws the CG back to ensure easy launch. It also comes with a wide range or lofts combined with plenty of steel and graphite shaft options so you should get a specification that is worthy of the investment.
Best Elite Player Utility Irons
Elite player utility irons are aimed at scratch golfers, leading amateurs and professionals who have the club head speed and accuracy to launch these blade style driving irons into the heavens. If you have the power then the advantage of this style of iron enables easier shaping of trajectory into the green or off the tee.
Specifications
Lofts: 18°(2), 21°(3), 24°(4)
Shaft: Proejct X HZRDUS Smoke Black Graphite
Reasons to buy
+
Good blend of power and forgiveness
+
High ball speeds
The Callaway X-Forged UT iron boasts a hollow construction along with Callaway's A.I.-designed Flash Face Cup that creates a sophisticated face design for high ball speeds. The irons are forged from 1025 mild carbon steel and inside the hollow body construction there is Callaway's urethane microspheres that dampen vibration for better sound and feel.
External MIM'd (Metal Injection Moulded) tungsten weighting allows for the CG position to be optimally located for the best trajectory and launch for the target player. A longer blade length and a wider sole versus a traditional long iron provide forgiveness and control. The Callaway X Forged UT will suit better players who like the feel and looks of a long iron but are also after a little more distance and forgiveness. A useful weapon off the tee and the deck.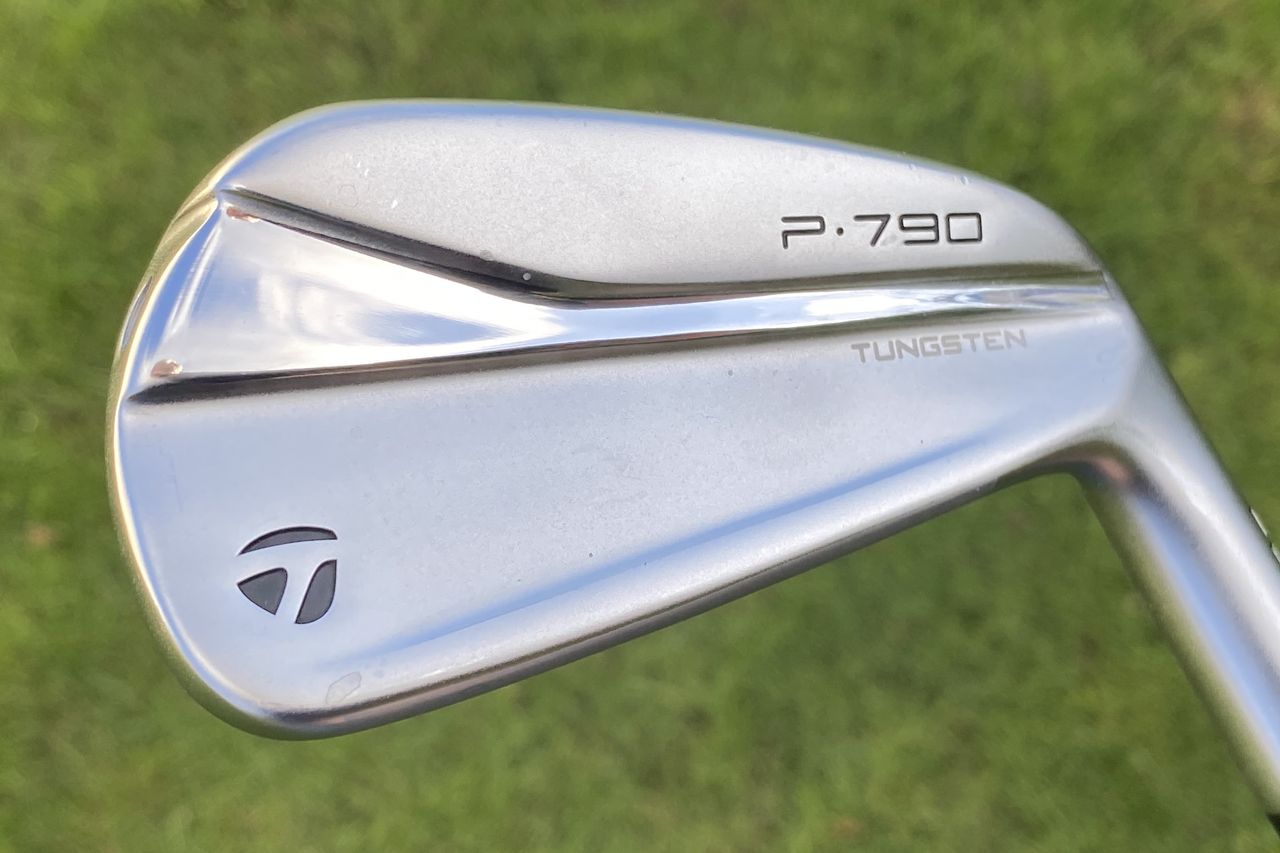 Specifications
Lofts: 17°
Shaft: Project X HZRDUS Smoke RDX Rescue graphite, Steel (custom)
Reasons to buy
+
Appealing looks
+
Good workability
The TaylorMade P790 UDI utility iron releases in 2021 is an upgrade to the previous version and continues the hollow head design for faster ball speeds. It has a fairly compact head to look like the blade shape elite players will prefer and more importantly be able to play. The SpeedFoam Air in the hollow head is ligher than before combines with a thin face to increase ball speed, but you will need an above average swing speed to get the launch on this low lofted 2-iron. If you do then you have one of the most powerful utility irons in the business.
Specifications
Lofts: 18°
Shaft: True Temper Elevate, KBS Tour, Nippon Modus Pro
Reasons to buy
+
Offers more forgiveness than previous model
+
Great feel when you connect
Reasons to avoid
-
Needs a lot of swing speed to get airborne
The PXG 0311 X GEN5 driving utility iron is the replacement for the PXG 0311 X GEN4 utility iron and brings some much needed forgiveness to the range. In our testing it was noticeably easier to hit however we should acknowledge that this club is still aimed at better players because of the size of the face.
Overall it's well made and offers the right combination of forgiveness and shot shaping that elite players require. You can also order it in the Xtreme Dark finish which uses a graphite like carbon process to create a black look that is more durable.
What To Consider When Buying A Utility Iron
What are some of the factors you need to consider when looking to buy a driving iron? Let's take a look.
Utility iron vs long iron vs hybrid?
For a start it is good to work out which club out of utility iron, long iron, or hybrid would be the best for you. Each has a different set of positives and negatives - the hybrid is a little more versatile as you can use it well from light rough and around the greens. However, there are plenty of golfers out there who prefer an iron-like profile. In which case, the utility iron is a great option. A long iron in the bag in all likelihood signifies a player who is consistent with strike.
Course
What kind of course do you play on? We think this does play a part in the world of driving irons because if you play on a links course from day to day, then a driving iron is perfect for those low shots below the wind. Whereas if you play on a parkland, chances are a driving iron will not be as impactful in the bag.
Gapping/Loft
One of the most important things to know is how far each club in your bag goes. For example if you know there is a large gap between your three-wood and first iron then a driving iron will fit in there perfectly. Therefore knowing the gap you need to fill at the top of the bag will give you an indication of what loft the driving iron should be as well.
Distance
Obviously a driving iron has to deliver good distance whilst also not compromising on workability. Both are important because not only only do you need to fill that gap at the top end of the bag, but you should also be able to flight the ball and move it with a driving iron as well.
Forgiveness
They may have iron club-head's but that doesn't mean they shouldn't be forgiving. Some models are better than others as we have shown above and you should be aware of which model will suit your game and ability to strike the ball better. The difference between a TaylorMade SIM UDI and SIM DHY is a case in point.
Versatility
It is important to be able to use a driving iron off the tee and from the ground when needed so when trying out models be sure to hit both shots. A model that can do one and not the other is pointless really. Also have a go at chipping with them too.
Looks
How do you want the driving iron to look down by the ball? Do you want it to have a sleek, small profile or look larger and more confidence-inspiring? Additionally do you want it to blend with the irons you have in the bag, or maybe you want it to match the brand of iron you have in your setup. These are all things you need to consider in terms of looks.
Budget
Finally have a think about how much you want to spend on a driving iron. There are models at most price points these days as every brand makes a utility iron so be aware of how much you want to spend.
We hope you enjoyed this guide on the best driving irons.
Utility Iron FAQ
What Are Utility Irons Used For?
Utility irons are mainly used from the tee on narrow holes when you want to get the ball in play safely. They can also be used from the fairway, especially in windy conditions where their lower ball flight is more accurate. They are not particularly good out of the rough.
Are Utility Irons Forgiving?
Utility irons are more forgiving than normal long irons as their design features larger heads that are usually hollow. This creates a larger sweet spot and a lower CG which makes them easier to get off the ground.
Are Utility Irons Good For High Handicappers?
Utility irons are predominantly aimed at better players who have the club head speed to get the ball airborne. Some of the more forgiving ones can be used by high handicappers, but these players may find hybrids easier to hit.
Martin Hopley is one of the foremost UK equipment reviewers with over 20 years' experience. As the former founder of Golfalot.com he was an early pioneer of online reviews and has also been a regular contributor to other titles. He is renowned for his technical knowledge and in-depth analysis, which he now brings to Golf Monthly.