Best Callaway Drivers 2023
We take a look at the best Callaway drivers currently available on the market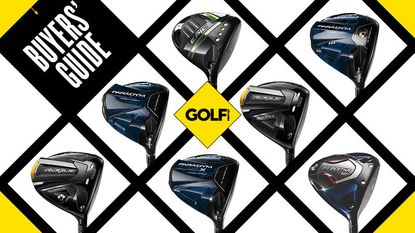 (Image credit: Future)
Get the Golf Monthly Newsletter
Thank you for signing up to Golf Monthly. You will receive a verification email shortly.
There was a problem. Please refresh the page and try again.
Best Callaway Drivers
Callaway produce some of the best golf equipment on the market and their drivers are some of the top performing models in the game. From premium models to game-improvement big sticks, the brand designs and builds models that will rival some of the best golf drivers on the market, including some of the best Titleist drivers and best TaylorMade drivers.
In the last 30 years, the brand has produced some of the most iconic drivers in golf, from the Big Bertha to the Mavrik. More recently, we've seen the Epic Speed, Rogue and now the stunning Paradym - all are high-performing drivers that have helped many golfers of all abilities, from Tour pros and scratch golfers, to mid handicappers, and beginners improve their game.
For 2023, Callaway has enhanced its offering with the Paradym range representing a groundbreaking shift in golf club design. How does it do it, you may ask? Well, the company have introduced a 360-degree carbon chassis that makes this club lighter and more forgiving to hit. It is a strong addition to their range of excellent drivers and in this guide, we'll be walking you through some of the very best models Callaway have produced over the years, giving our views on how each club can help you perform. Each review includes comparisons to older models as well as other models in the current ranges to help you decide which driver will best suit your game. Also, if Callaway is not for you, we have also created guides for other brands too - such as our best Ping drivers guide and our best Cobra drivers guide.
The Quick List
Best Callaway Drivers
Paradym models
Over the last few years, golfers have become accustomed to Callaway's use of recurring product names. The Epic and Mavrik have become common names among some of the options the brand are producing. However, for 2023, the California-based brand has unveiled a completely new look for its latest product range, the Paradym. Styled as the 'paradym in performance' this new range of clubs is perhaps one of the most exciting set of clubs to be released this year, thanks to their stunning new aesthetics, and brilliant technology that works to make this one of the most forgiving drivers on the market.
It's clear there has been a significant shift in what's on offer here from the brilliant Rogue ST Max driver. Engineers have for the first time ever, done away with any titanium in the clubhead, introducing a 360º carbon chassis. That helps to save weight around the club to make it more forgiving. We loved the feel this offered, with the Paradym also using brand new Jailbreak technology and an A.I. Optimized face for greater downrange dispersion and ball speeds.
We loved how playable it was and the ball felt very hot off the face of the club. Compared to the Rogue ST Max, the club was very long and easy to hit and that is a vital point to note. Without having to swing the club too hard, we felt we were able to clock-up consistently straight drives with good distance. For that reason, it gets the nod as one of the best golf drivers we've tested in 2023, thanks to its visuals, stunning performance and feel off the tee.
Callaway Paradym X Driver
As with the standard Paradym driver, this club oozes class thanks to its carbon blue clubhead. It offers up a premium look and plenty of shelf appeal thanks to its glossy sole plate and superb crown. The noticeable difference here between this club, the standard Paradym is that it doesn't come with the golden, adjustable weight on the heel. The weight at the back of the X is still adjustable though and adds to the stretched out head profile that makes this club look more inviting to hit at address. That weight also helps to add a little more draw bias to each shot which we benefitted from and think less-experienced players, prone to slicing the ball, will too!
We were lucky enough to get a full custom fit for this driver, something we think you should do to (here's why!) and felt the distance on offer here was impressive. So much so that we think it will be a real game-changer for those who struggle to get a lot of speed on the ball to help them make long par 4s much shorter and bring the green into a scoring position on par 5s. This is one of the best drivers for slow swing speeds as it certainly felt hot off the clubface, and was very accurate too!
We felt it was very easy to get the ball up in the air and were confident ripping through tee shots with a lot of power, knowing that we'd still send the ball in the direction we wanted. Our slice was not really present either thanks to the draw bias on the club. While it does come in at a hefty price, for those looking to improve their game, this is a value for money option that'll help you cut your handicap right down.
Callaway Paradym Triple Diamond Driver
If you're a confident ball-striker and looking for a workable driver, then Callaway's Triple Diamond version of the Paradym is a viable option for you. To begin with, it has a 14g back weight which can be positioned in the front for even lower spin and maximum workability. What's more, it has a 450cc clubhead and, although it is the more compact version, which won't be to everyone's tastes, it still has those traditional looks that we've gotten to know and love from the brand. We loved the yardage gains on offer here and felt this was one of the best golf drivers for distance.
During our testing sessions, we found those impressive yardages came from the lower spin rates the club produced that leads to greater carries than what we were getting on the Rogue ST. It is important to say that we did lack some consistency with this club; we were not as straight with each shot as we were with the standard model, which will be a huge consideration if you're a low handicap player looking to keep the ball in play. It might not be the one of the most forgiving drivers, but out of the centre of the face there aren't many better clubs on the market that will give you the same power and control.
Rogue ST Max models
The Rogue ST family of drivers was released in 2022 to replace the Mavrik range and was included on our Editors Choice Awards list for 2022. In our opinion, we think the Rogue ST Max is the option that will suit the broadest range of golfers as it extends its use of A.I. to optimize its Flash Face for launch and spin as well as ball speed. It is one of the best golf drivers for mid handicappers, and offers up bags of shelf appeal thanks to its stunning head design. In fact, we loved the black and gold colorway on the glossy clubhead, with the stunning 11.5g tungsten weight, positioned at the rear of the club helping to improve spin, launches and ball speed consistency.
During our testing sessions, it produced a very stable flight and the sound and feel were definite improvements over the outgoing Mavrik models. It also had a very neutral trajectory in comparison but we were still able to draw and fade each shot if we wanted to - even with the semi-draw bias built into the club. Overall the flight was much more stable and seemed to curve offline much less when we missed the middle of the face. Down at address, the Rogue ST Max has a new matte crown and that combines nicely with the face, that looks flatter and is lighter in color, making it more visible and therefore easier to align.
Callaway Rogue ST Max D Driver
Down at address, the Rogue ST Max D has the same matte crown as the rest of the range as well as the same clock-style graphics. The face looks flatter when placed against the ball, which helps to open up the face on impact and make the club seem more forgiving, something that makes this one of the best drivers for high handicap players. The Rogue ST Max D also has the longest profile from front to back to inspire maximum confidence and an inviting shape behind the ball.
We also really enjoyed the draw bias weight in the heel, which we think will help beginners, who tend the slice the ball, avoid the right-hand side of the course. There is some offset to be seen here, but it is pretty well hidden in our opinion. What's more is the sound and feel on offer here was also very impressive, with the Max D delivering excellent ball speeds that we've come accustomed to with the other Rogue ST drivers. It also delivered around 300-600 more rpm than the standard model whilst also launching higher. That'll certainly make it appeal to higher handicap golfers who need more assistance getting the ball in the air off the tee.
Callaway Rogue ST Max LS Driver
Designed to offer low spin within a high MOI head for greater forgiveness, the LS features all of the same technologies as the Callaway Rogue ST Max while being aimed at those confident, fast-swinging golfers off the tee. The number that really stood out during our testing was the raw ball speed. At 168mph, it would be fair to say this was one of the fastest drivers we have ever hit. That translates to some stunning yardages off the tee, making this one of the best golf drivers for distance.
Interestingly, we did hit some shots off centre but they didn't cause a huge drop-off in ball speed which again makes this a very forgiving club and helped to reassure us that we'd never stray too far off the track. Ultimately this is both a very playable but also very long driver. It offers hugely impressive distances and comes in a shape that will attract those in search of a classic, compact look down behind the ball.
Big Bertha models
A stunning addition to this fantastic list of drivers, the new Callaway Big Bertha driver is a stunning and forgiving club that will help intermediate players hit the ball longer and straighter. It matches up to the performance of some of the best golf drivers around, while delivering excellent forgiveness and a lot of power off the tee. Visually it doesn't stray too far from the aesthetics on the Great Big Bertha driver, but comes with a red and black colorway that gives it a premium feel that certainly puts it up there as one of the best looking drivers around.
Having taken this out for several testing rounds, we were confident that this driver will help players prone to slicing the ball hit their shots straighter. It comes with a built in draw-bias weighting system that helps you add a right to left shape on your shots. The feel is impressive and it offers up a solid 'crunch on impact' and while it wasn't as long as many of the best drivers for distance it held its own against some premium models, including the TaylorMade Stealth 2 in terms of the yardages it offers. It comes with a very large clubface that makes it a very forgiving golf club which sends the ball long and far even on misshits.
Callaway 2022 Great Big Bertha Driver
Callaway's Big Bertha line of clubs are one of the oldest and most well known in the industry, with the clubs always offering up playability, style and excellent yardages around the course. This model is no departure from that. It is a fantastic driver for all skill levels and is the best of what the brand offers, particularly if you struggle with power off the tee. Visually, we can't knock the aesthetic here. It combines a glossy black base color with some very cool brass metal detailing that gives it a lot of shelf appeal. Behind the ball the shaping is nice and round, offering a simple yet large footprint akin to many of the best drivers for high handicap drivers.
In testing, it was extremely long and easily makes its way into the best golf drivers for distance category. Along with the incredible distance, we loved the feel on offer here, which was very solid. The impact sound is just loud enough to let you know you crushed it. The club has a built-in draw bias too and we enjoyed the shape that the club delivered, even if it had a tendency to produce a fade on longer tee shots.
Callaway Big Bertha B21 Driver
A driver aimed specifically at those who slice the ball, the BB21 is one of the best anti-slice drivers for 2022. This driver provides distance, forgiveness and allows the ball to travel down the fairway, rather than across it as many slicers experience. The beauty of this driver is that it comes with all premium technology found on Callaway's latest drivers.
The larger A.I. Designed Flash Face SS21 has been made of a super strong, heat treated TA-15 titanium, which allows for the complex face architecture required to promote optimal speed, forgiveness, and spin characteristics. At address, the generous amount of offset and large club head inspires confidence and the loft adjustment in the hosel allows you to add or take away loft depending on your preference.
If you slice the ball a lot, we'd recommend adding more loft to club to increase back spin. This driver has the most offset of any in this list and it is very visible from address and it's a personal preference as to whether you'll like this look. Either way, it'll seriously help to stop a dreaded slice, making it one of the best high handicap drivers.
Women's models
Despite coming with a premium price tag, the Rogue ST Max driver from Callaway is worth every penny in my opinion. During our testing sessions, this club helped us strike the ball straighter and further and we really enjoyed hitting this explosive offering and found it a great tool to use when fairway hunting. Akin to the Big Bertha, this club has an oversize shape that will fill you with confidence when you address the ball. It's grey finish ensures you don't get any glare from the sun and it boasts a simply enormous club face that means off-centre hits travel far.
The driver also features a tungsten weight and a speed cartridge that pushes the weight of the club down low, increasing launch and stability, which we felt immediately during testing. It offers incredible stability and will help higher handicappers control the direction of their drives too. We also loved the club's design and its stylish aesthetic, which boasts a cool carbon pattern with golf swirls on the heel and base of the club. It is one of the best golf drivers for women anywhere on the market.
Callaway Big Bertha Reva Women's Driver
A model that featured in our best golf drivers for women guide, the main aim of the Reva is to help women hit longer tee shots and find the fairway more often. In order to achieve this, Callaway has engineered a large clubhead with internal draw bias weighting. By also incorporating Callaway's Jailbreak technology, which helps to make the clubface more efficient, two internal bars stiffen the body to allow the face to flex more, while the lightweight crown permits weight to be redistributed for higher MOI.
In addition, the advanced design of the clubface means there's a greater area to promote faster balls speeds, so even shots that aren't middled will still travel a long way. In testing I loved the look and feel of the driver because it really inspired confidence, whilst it was also incredibly easy to launch. Accuracy and distance were also right up there with some of the best golf drivers for women I have tested as well.
How we test drivers
The first thing we should mention is our overall testing ethos at Golf Monthly which is to put all products through a rigorous testing procedure to give you crucial insights into how they perform, how they compare to their predecessors and where they stack up in relation to the competition. As such we regularly attend product launches and meet with the manufacturer's R&D experts to understand the new technology.
Then the first port of call to test golf clubs is usually the indoor simulator at Foresight Sports, where the team can test in a controlled environment using premium balls and the GCQuad launch monitor. We then do outdoor testing mainly at West Hill Golf Club, a course in Surrey with excellent practice facilities. Getting more specific, our equipment specialists have hit most drivers out on the market, in testing, practice and competition play, and deduced the above models are the most forgiving models out right now.
How to choose
You've probably already asked yourself whether you need to buy a new driver or whether a new driver can help you improve as a player. And while there is plenty to think about when playing with a new big stick, there are a few key considerations to you'll want to think about before investing in a new club. To help you in your buying decision, we've set out a few key considerations below that'll help you
1. Size
The first thing to think about is how big your driver should be. In order to conquer this conundrum we recommend heading down to a club fitting session to get the right size and length of driver for you. You're also going to want to think about the size of the clubhead on your potential new driver. Do you want a larger head to help you feel more confident over the ball, akin to some of the models on our best drivers for high handicappers guide, or are you a more experienced player looking for something a little more compact?
Forgiving drivers tend to be slightly larger than other models for the basic reason of giving them a larger clubface and larger footprint. When hitting, try and take note of where you are striking the golf ball with the face of the club and see if there is any performance drops. Many forgiving drivers these days are designed to perform regardless of where you strike them off the face and you being able to see and understand that in person will help you be more confident with one model over another.
2. Forgiveness
On that note, it is vital to consider how much playability each driver offers. Some of the most forgiving drivers on the market help you consistently strike the ball right down the middle of the fairway no matter where you hit the ball on the clubface. That can also be helped by buying a driver that has a built-in draw bias, that'll help you eliminate a slice.
3. Style
Confidence can come from the equipment you're playing with, so, if you're using a driver that looks and feels the business then, more often than not, that can help put you in the right mindset to play better! There are plenty of drivers out there that offer bags of shelf appeal, with some of the best golf drivers offering glossy and matte finishes that look stunning behind the ball.
4. Weight
Weight has become a big factor when it comes to forgiving drivers, with most brands making models that have a weight towards the back of the head to aid forgiveness and launch. When it comes to whether you want a forgiving driver, it is worth acknowledging whether this is important to you because if not then manufacturers usually make a model without a weight there. If you're looking for better launch angles and longer carries, look for clubs that have the weight pushed towards their heel, a design feature that moves the center of gravity lower, helping you to hit upwards on the golf ball.
5. Adjustability
Often this weight is moveable too and adjustability has become a huge part of modern golf. Being able to tinker and change loft, lie, and many other factors, has become all the rage and if you like to try new things then plenty of the models above, like the Titleist TSi2, will cater to that. However if that doesn't interest you one bit, there are also models which keep things more simple, like the Ping G425 Max.
While there are plenty of fantastic options on this guide, we have been hard at work testing some of the top driver models in the game right now. We have come up with some definitive walkthroughs on the best golf drivers for distance, best budget golf drivers, and best golf drivers for beginners, which you should check out if you're in the market for a new club!
FAQs
What Callaway drivers do pros use?
Most professional golfers on Tour will use the Callaway Paradym Triple Diamond. This is the driver of choice for Jon Rahm and Xander Schauffele.
What is the difference in Callaway drivers?
In the Paradym range, the Paradym is the 'standard' head, while the Paradym X is the draw-bias model and the Triple Diamond is the low-spinning option.
What loft driver is best for me?
That depends on your swing speed and the type of ball flight you're looking to create. The lower the loft of a driver, the harder it is to hit. Faster swingers might want to opt for a lower lofted driver as the face is flatter and they can really rip through the ball to launch it into the air. Slower swing speeds may want something a little more lofted to help them project the ball into the air off the club face.
Get the Golf Monthly Newsletter
Tips on how to play better, latest equipment reviews, interviews with the biggest names and more.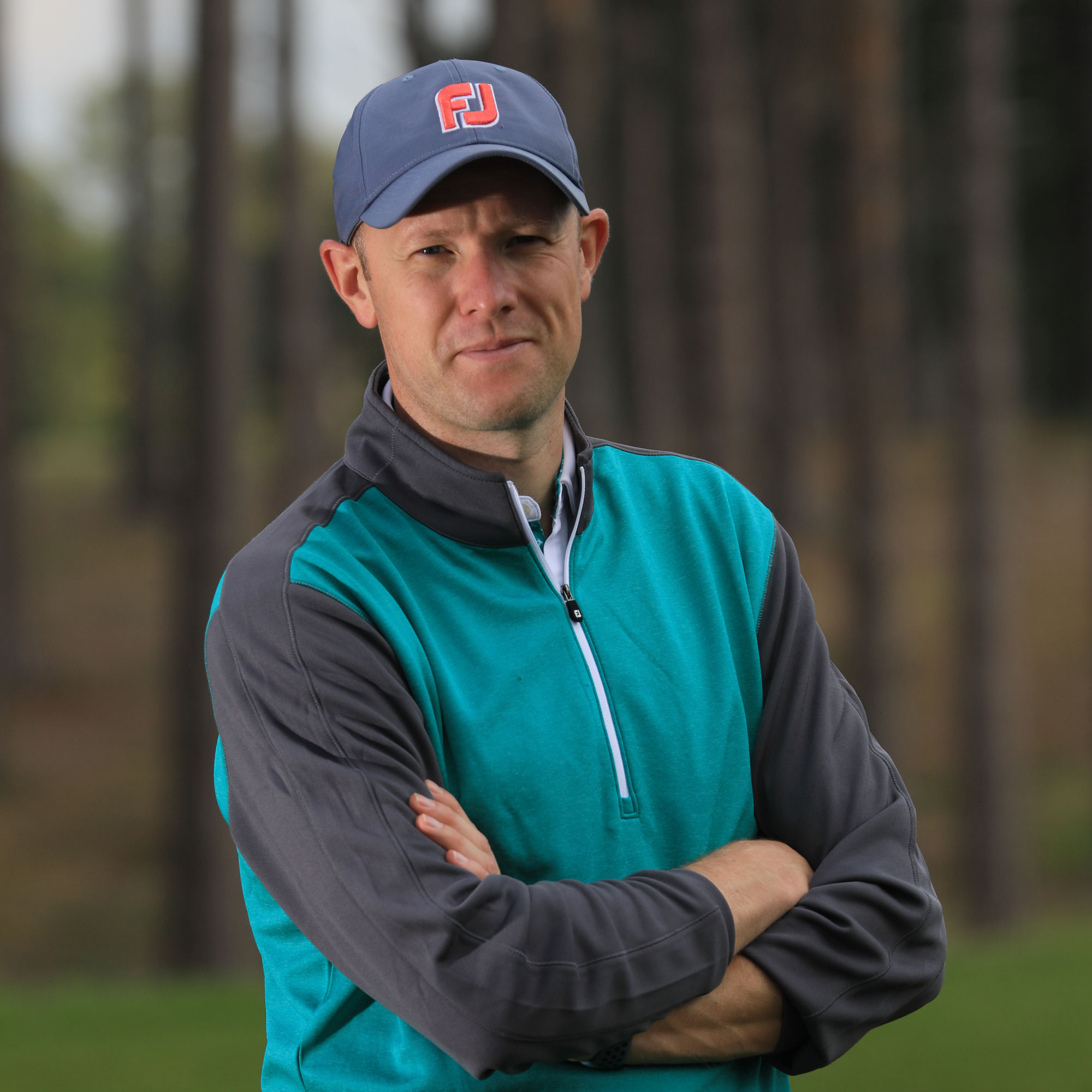 In July 2023, Neil became just the 9th editor in Golf Monthly's 112-year history. Originally working with the best coaches in the UK to produce instruction content, he has also presented many Golf Monthly videos looking at all areas of the game from Tour player interviews to the rules of golf.
Throughout his time with the brand he has also covered equipment launches that date back well over a decade. He clearly remembers the launch of the Callaway and Nike square drivers as well as the white TaylorMade driver families, such as the RocketBallz! If you take a look at the Golf Monthly YouTube channel, you'll see his equipment videos dating back over a decade! He has also conducted 'What's In The Bag' interviews with many of the game's best players like Rory McIlroy, Dustin Johnson and Jon Rahm. Over the years, Neil has tested a vast array of products in each category and at drastically different price-points.
Neil is currently playing: Driver: TaylorMade Stealth 2 Plus Fairway Wood: Titleist TSR2 Hybrid: Titleist TS3 Irons (4-9): Mizuno JPX 919 Forged Wedges: Titleist Vokey SM7 46˚, 50˚, 54˚, 60˚ Putter: Odyssey Triple Track Ten Ball: Titleist Pro V1X