Best Ping Drivers 2023
We run through some of the best drivers on the market which are made by Ping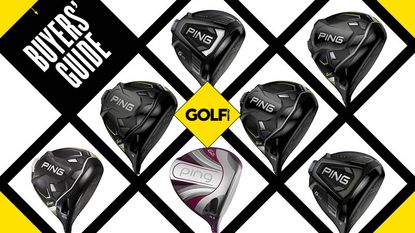 (Image credit: Future)
Get the Golf Monthly Newsletter
Thank you for signing up to Golf Monthly. You will receive a verification email shortly.
There was a problem. Please refresh the page and try again.
Best Ping Drivers: Quick Menu
Best Ping Drivers
When it comes to the best golf drivers on the market, Ping is a name that regularly appears at the top of the list, with the company delivering some of the game's most innovative products across a number of equipment categories.
Used by both professionals and amateurs, it's hard not to become a little misty-eyed looking back on their previous clubs. Whether it is the Anser putter or the Eye 2 irons, the company has introduced users to phenomenal equipment in the past. In the early 2000s, one our favorite drivers was released, the G2 and, in more recent times, there was the popular G driver. Since then, we have seen the G410 range and the G425. Now the company has introduced us to the G430, with Ping carrying on the concept of three different driver heads that will specialize in forgiveness and impressive distance.
Below, we have taken a look through their best driver models currently available. Alternatively, if Ping is not for you, we have also created guides for other brands too – such as the best Cobra drivers, the best Titleist drivers, or the best Callaway drivers.
The Quick List
The Ping G430 Max looks, feels and plays like a premium driver, with its' high tech aesthetic and improved feel making it a superb all rounder.
The Ping G430 SFT is very easy to launch, forgiving and surprisingly long. There's no doubt that it's a model that will have broad appeal to a range of golfers.
A hugely impressive driver that does a great job of balancing distance with consistency. This is a low spin driver but, like most Ping's, it still has a lot of forgiveness.
Featuring a well-rounded profile, the G425 Max has a more user-friendly feel, with the acoustics producing a loud booming sound that will give confidence to swing harder.
The LST provides the lowest spin in the G425 range, as well as the most distance. It is aimed at the more confident ball striker, with there being plenty of adjustability available.
The most forgiving G425 in the range, the SFT is perfect for those who slice the golf ball, with a fixed weight near the heel of the club allowing for maximum slice correction.
Golfers with a slow to moderate swing speed can't go far wrong with this forgiving driver in their hands. It's easy to hit with an impressive, consistent penetrating flight.
Best Ping Drivers
Why you can trust Golf Monthly Our expert reviewers spend hours testing and comparing products and services so you can choose the best for you. Find out more about how we test.
G430 Models
Specifications
Lofts: 9.0°, 10.5°, 12°
Adjustable Hosel: Yes
Stock Shaft: Ping Alta CB Black 55 (5 other options available at no upcharge)
Left Handed Option: Yes, in all available lofts
Reasons to buy
+
Very user friendly
+
Offers plenty of forgiveness
+
Wonderful shelf appeal
Reasons to avoid
-
Only slight distance gains compared to previous generation
In 2023, Ping introduced new technology to its G430 range, with a slightly thinner face and shallower profile making way for the brand's forged variable face thickness, which should deliver more flexing for greater speed and forgiveness across the entire face.
The face also features something called 'Spinsistency'. This is a variable roll radius that should deliver more consistent spin rates and carry distances. There's also less loft low on the face for more ball speed and, as a result, more distance.
Performance-wise, you still get that easy to hit feeling like its predecessor, with the looks still offering a generous and easy-to-hit footprint that will appeal to many, especially higher handicaps.
Ping G430 SFT Driver
Specifications
Lofts: 10.5°
Adjustable Hosel: Yes
Stock Shaft: Ping Alta CB Black 55 (5 other options available at no upcharge)
Left Handed Option: Yes, in all available lofts
Reasons to buy
+
Very broad appeal
+
Head sits fairly square at address
+
Surprisingly long
Reasons to avoid
-
Some fighting a slice may prefer more of a closed look at address
If you're looking for one of the best drivers for slicers this year, then Ping's offering in the draw-bias category is the G430 SFT. It features a moveable weight that can be set in either a Draw or Draw + setting and, according to Ping, on the Draw + setting, it delivers seven yards more draw bias versus the G430 Max version in neutral.
You still get the technology seen in the other models, but for a draw-bias driver, it sits fairly square behind the ball. Other models like the Cobra Aerojet Max and Paradym X sit fairly closed, but Ping has made this model slightly longer from front to back. This slightly stretched out look works well here as it's fairly subtle and combined with a modern-looking matte black crown.
In testing, that draw-bias was noticeable, as the dispersion was a few yards left of centre. Our feeling is that, because it sits square at address, you will have the confidence to swing with just as much commitment as the other two models. The result was a right-to-left ball flight that was consistently hitting the fairway.
Ping G430 LST Driver
Specifications
Lofts: 9° & 10.5°
Adjustable Hosel: Yes
Stock Shaft: Ping Alta CB Black 55 (5 other options available at no upcharge)
Left Handed Option: Yes, in all available lofts
Reasons to buy
+
Inviting, high tech look at address
+
Improved sound and feel
+
Impressive consistency
Reasons to avoid
-
Some may feel there is too much going on at address
The primary difference between the LST and the other two models is that the low spin version of the new driver is the only one that features a carbon crown. Eight layers of carbon wrap across the entire crown and into the heel and toe of the driver, saving weight that, the designers say, can then be used elsewhere to boost the overall performance on offer.
Along with the carbon crown, there is Ping's trademark turbulators and, as you might expect, it has the smallest profile of the three models down behind the ball. The head itself is 440cc but, despite the more compact profile, Ping has done a good job of making this look inviting, not intimidating, at address. It has a similar profile to the TaylorMade Stealth 2 Plus driver.
In testing, we saw an increase in ball speed and a reduction in spin. Certainly the ball speed of 167 mph was up there with the fastest we've tested of the 2023 range of drivers and, as a result of this, it delivered a strong flight and plenty of distance. Despite its low spin, it's still just as user-friendly as you'd hope from any Ping product.
G425 Models
Specifications
Lofts : 9°, 10.5° & 12°
Adjustable Hosel: Yes
Stock Shaft: Ping Alta CB 55 Slate (5 other options available at no upcharge)
Left Handed Option: Yes, in all available lofts
Reasons to buy
+
Increased forgiveness and accuracy over G410
+
G425 has better fitting options
Reasons to avoid
-
No obvious gains in distance over G410 on centred hits.
The G425 range was - and still is - a great improvement on the G410 that it replaced. It kept up from a distance perspective but we found the G425 was generally straighter, lost less distance and curved less on mishits.
One huge difference versus the G410 was that Ping implemented a new 26-gram tungsten movable weight called a CG Shifter. This was made possible by weight savings from advancements in the driver's dragonfly crown design. The weight can be secured in one of three settings – neutral, draw or fade – to influence forgiveness and shot shape. The average MOI increase is 14 per cent across the three weight positions compared to the G410 Plus.
This extra level of adjustability means this driver can suit pretty much any sort of swing or ball shape. Slicer? Pop the weight in the draw setting to aid a straighter ball flight. Duck hooker? The fade setting should allow you to hit a higher, more controlled ball flight. What's more, down at address, the G425 Max certainly has a more rounded profile than the G410 Plus, which to some people will look more user friendly.
Ping G425 LST Driver
Specifications
Lofts : 9° & 10.5°
Adjustable Hosel: Yes
Stock Shaft : Ping Tour 65 (5 other options available at no upcharge)
Left Handed Option: Yes, in all available lofts
Reasons to buy
+
Low spin ideal for faster swingers
+
Provides more workability
+
More distance than the other two heads
Reasons to avoid
-
Smaller size means it lacks forgiveness versus the other models
The G425 LST model has a more pear-shaped head that the standard Ping G425 Max driver and measures 445cc to deliver spin reductions of approximately 200 rpm compared to the G410 LST and 500-700 rpm versus the G425 Max. If you're a mid-low handicapper looking at a Ping driver, this one is likely going to suit you the best.
It employs a 17-gram CG shifter in the same three settings as the Max model to fit the launch conditions best suited to the golfer's swing and desired ball flight. We found it offered around 300 rpm less than the Max model, which did contribute to extra carry distance while maintaining a good level of forgiveness despite its smaller size.
It's a club you can really dial in to provide the launch conditions and shot shape you want to see, especially when you consider the wide shaft choices available. Those golfers with fast swing speeds should definitely mark this down as one to try.
Ping G425 SFT Driver
Specifications
Lofts: 10.5°
Adjustable Hosel: Yes
Stock Shaft : Ping Alta Distanza (5 other options available at no upcharge)
Left Handed Option: Yes, in all available lofts
Reasons to buy
+
Impressive forgiveness levels
+
Perfect for slicers seeking a straighter flight

Reasons to avoid
-
Not suitable for golfers with a hook
For slicers of the ball, the SFT head in the G425 range is by far the best option. SFT stands for Straight Flight Technology and a consistently straighter ball flight is achieved by a fixed weight near the heel of the club for maximum slice correction. Ping claim that this weight should encourage an extra 25 yards of draw movement on your shots. While we didn't quite achieve this much during our testing, there was certainly more draw shape to be had when compared to the standard head.
It offers even more draw bias than the G425 Max in its draw setting, which means serial slicers of the ball will definitely want to opt for the SFT head. Yes you lose the adjustability of the Max head, but if you've been slicing the ball for years you'll want this locked-in heel weight.
The rest of the club performs the same as the G425 Max which we loved when we reviewed alongside the SFT and LST model. With that in mind, we'll again stress the need for a custom fit to understand best which combination of head and shaft will suit your game the most. One final point worth mentioning is that the whole G425 range comes with an Arccos sensor embedded in the grip, creating a very competitive package for 2022. Given all of this performance, we also included the SFT in our guide on the best golf drivers for seniors and best high handicap drivers.
Women's Models
Specifications
Lofts : 11.5°
Adjustable Hosel: Yes
Stock Shaft: Ping ULT240D
Left Handed Option: Yes
Reasons to buy
+
Lightweight for faster swing speeds
+
Excellent and effective adjustability
Reasons to avoid
-
Striking looks may not be to everyones taste
This is the second generation of the women's G Le range and with custom fitting being a core principle of the Ping brand, there are more fitting options in the latest edition to allow players to dial-in for an optimum fit.
It features an adjustable, eight-position hosel to alter the loft - plus there are three different settings for the lie of the club. The light titanium clubhead is designed to promote faster clubhead speed, whilst the Internal heel-biased weighting helps with right-to-left spin for straighter ball flights. It is effortless to hit and get the ball airborne. Also, because there is minimal twisting at impact, it delivered on accuracy and importantly helped to cut out that irritating left-to-right ball flight that loses distance for so many golfers.
We also wanted to mention the looks too, because the magenta matte-finished crown, in contrast against the silver clubface and magenta/silver sole, really looked good and we think a lot of women will enjoy this in the bag and at address. For more information, read our guide to the best golf drivers for women.
How we test
When it comes to product testing, our reviews and buyers' guides are built upon a rigorous testing procedure as well as the knowledge and experience of the test team. Headed up by Neil Tappin, and assisted by Joel Tadman, both have been testing golf clubs for years and both play to a handicap of 5. Both are also able to efficiently test the vast majority of the biggest product releases and convey the pros and cons eloquently.
Getting into specifics for drivers, we first attend product launches and speak to manufacturers to understand the technology. We then hit the golf clubs indoors, usually at Foresight Sports and test the products with premium golf balls on a launch monitor.
Outdoor testing is the next port of call and this usually takes place at West Hill Golf Club, a course in Surrey with top-notch practice facilities. Ultimately, we aim to be as insightful and honest as possible in our reviews so it is important to acknowledge that no manufacturer can buy a good review. This is because our team tells it how it is.
How to choose a golf driver
You've probably already asked yourself whether you need to buy a new driver, but there's a few key things to consider when investing in a new driver, especially as a beginner. Hopefully answering these questions will narrow your search down slightly and make comparing between various models much easier.
When purchasing a new big stick, it is crucial to ask yourself just what you need from it.
Size
Forgiving drivers tend to be slightly larger than other models for the basic reason of giving them a larger clubface and larger footprint.
When hitting, try and take note of where you are striking the golf ball with the face of the club and see if there is any performance drops. Many forgiving drivers these days are designed to perform regardless of where you strike them off the face and you being able to see and understand that in person will help you be more confident with one model over another.
The other thing to acknowledge when looking at the size is also the looks. It is important you get a driver that suits your eye especially when it is down behind the golf ball. If it is too big, that may put you off, but if it is too small this may dampen confidence. Finding the right balance is key. You also need to make sure you like the shape too because some drivers have a more rounded look, or more pear-shaped. Some also have a draw-bias too.
Draw-biased?
Speaking of draw bias, if you are a slicer of the golf ball then a forgiving, draw-biased driver could be the way to go to eradicate the big slices.
Weight
Weight has become a big factor when it comes to forgiving drivers, with most brands making models that have a weight towards the back of the head to aid forgiveness and launch. When it comes to whether you want a forgiving driver, it is worth acknowledging whether this is important to you because if not then manufacturers usually make a model without a weight there.
Adjustability
Often this weight is moveable too and adjustability has become a huge part of modern golf. Being able to tinker and change loft, lie, and many other factors, has become all the rage and if you like to try new things then plenty of new models will cater to that. However if that doesn't interest you one bit, there are also models which keep things more simple, like the Ping G425 Max.
Shaft
Some shafts have been designed to help players get as much distance as possible so it is worth thinking about which models will help you achieve those extra yards. Also check out our guide on the best driver shafts too.
Budget
Budget is obviously an important factor and thankfully there are lots of drivers coming in at different price points. This means you can go down the premium route if you want, but there is good value to be had too.
FAQs
What is the latest Ping driver?
The latest Ping driver is the G430 range for men and GLe2 range for women.
Are Ping drivers good?
In short, yes. Ping make some of the best drivers on the market and is one of the leading brands alongside the likes of TaylorMade, Callaway, Titleist, Cobra and Wilson. Many Tour professionals like Viktor Hovland, Lee Westwood and Tyrrell Hatton use Ping drivers.
Which Ping driver is most forgiving?
Out of the three models in the current G430 range, the G430 SFT is the most forgiving. Check out our guide on the most forgiving drivers to see how it compares versus other brands.
Get the Golf Monthly Newsletter
Tips on how to play better, latest equipment reviews, interviews with the biggest names and more.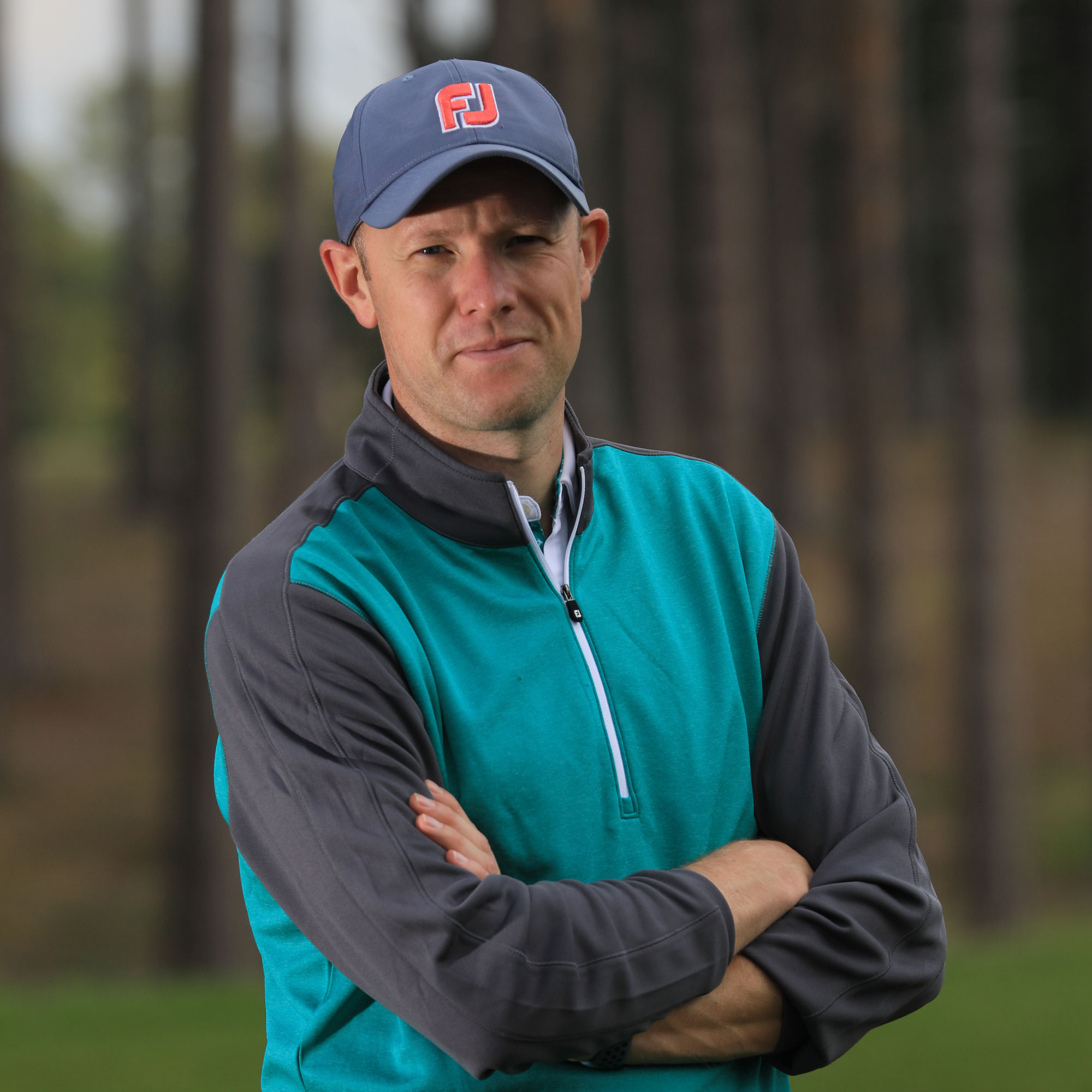 In July 2023, Neil became just the 9th editor in Golf Monthly's 112-year history. Originally working with the best coaches in the UK to produce instruction content, he has also presented many Golf Monthly videos looking at all areas of the game from Tour player interviews to the rules of golf.
Throughout his time with the brand he has also covered equipment launches that date back well over a decade. He clearly remembers the launch of the Callaway and Nike square drivers as well as the white TaylorMade driver families, such as the RocketBallz! If you take a look at the Golf Monthly YouTube channel, you'll see his equipment videos dating back over a decade! He has also conducted 'What's In The Bag' interviews with many of the game's best players like Rory McIlroy, Dustin Johnson and Jon Rahm. Over the years, Neil has tested a vast array of products in each category and at drastically different price-points.
Neil is currently playing: Driver: TaylorMade Stealth 2 Plus Fairway Wood: Titleist TSR2 Hybrid: Titleist TS3 Irons (4-9): Mizuno JPX 919 Forged Wedges: Titleist Vokey SM7 46˚, 50˚, 54˚, 60˚ Putter: Odyssey Triple Track Ten Ball: Titleist Pro V1X