Best TaylorMade Drivers 2023
TaylorMade make some of the best drivers on the market. Here, we take a look at their range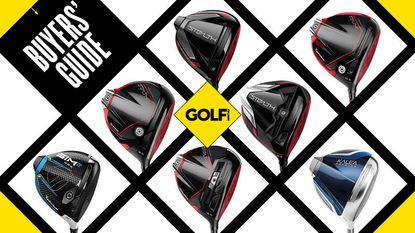 (Image credit: Future)
Best TaylorMade Drivers
TaylorMade has been at the forefront of developing driver technology for over four decades and it continues to produce equipment delivering market-leading performance. Rarely does a TaylorMade driver launch pass quietly, such is its presence on Tour among the world's best players and the eye-catching visuals that attract attention.
Be it the JetSpeed, AeroBurner or Rocketballz - to name but a few models - TaylorMade can never be accused of bringing products to the market that lack innovation. In 2022, TaylorMade introduced us to the Carbonwood age, as it launched the Stealth range of drivers, one of the first ever drivers to have an all carbon driver face as well as chassis.
For 2023, the company has refined its offering with the TaylorMade Stealth 2, which ranks as one of the best golf drivers you can buy right now. Here, I examine the range and offer my advice on which model will suit your game and skill level. Be sure to follow the links for our full reviews where you can read more about the latest technology and find out how each driver performed during testing.
Alternatively, if TaylorMade is not for you, we have also created guides for other brands too – such as the best Ping drivers, the best Titleist drivers, or the best Callaway drivers.
Best TaylorMade Drivers
Why you can trust Golf Monthly Our expert reviewers spend hours testing and comparing products and services so you can choose the best for you. Find out more about how we test.
Specifications
Lofts: 9°, 10.5°, 12°
Adjustable Hosel: Yes
Stock Shaft: 2 options (Fujikura Ventus TR & Mitsubishi Diamana S+)
Left Handed Option: Yes, only in 9° and 10.5°
Reasons to buy
+
More user-friendly looks compared to previous generation
+
Improved ball flight consistency
+
Powerful feel
Reasons to avoid
-
Minimal distance gains over the previous generation
Just like the previous Stealth, the Stealth 2 features the 60X Carbon Twist Face. For 2023 though, the company has built on it and optimized energy transfer for fast ball speeds, with the new face design featuring an advanced version of Inverted Cone Technology (ICT). This helps maintain ball speed on off-center strikes and increase forgiveness.
You still see the red and black aesthetic, but TaylorMade has made it more user-friendly, especially behind the ball. They have done this by making the red on the face brighter, which ensures the loft on the club is a little clearer to see. What's more, the glossy black crown also helps it look a bit more generous at address.
Compared to the previous generation, the Stealth 2 is more evolutionary than revolutionary. The distance was good but it was the added consistency in testing that impressed us most. This was especially true in terms of ball flight as it remained pretty consistent throughout testing.
Specifications
Lofts: 9°, 10.5°, 12°
Adjustable Hosel: Yes
Stock Shaft: Fujikura Speeder NX Red
Left Handed Option: Yes, available in all lofts
Reasons to buy
+
Easy to launch
+
High level of forgiveness
+
Rounded head best looking of Stealth 2 models
Reasons to avoid
-
Not for those who already hit a draw
TaylorMade also introduced an HD version to the Stealth 2 range of drivers. The majority of the gains are towards the heel side of the centre which makes it very forgiving, especially for those who mis-hit low and to the inside of centre. There is also more sign of weight saving, especially at the back of the head, with a 30g weight. Although this is 10g more than the standard model, it has increased the MOI to make it one of the most forgiving drivers on the market.
One last notable addition is that TaylorMade have given the driver a 0.25 inch shorter shaft at 45.5 inches, a 2° upright lie as standard and a deeper more rounded head. All these things will help promote a slight draw bias with a higher flight, hence the HD High Draw suffix, putting it as one of the best drivers for slicers. In testing this certainly proved to be the case with the TaylorMade Stealth 2 HD driver giving a consistently higher flight than the other Stealth 2 models.
We also loved the looks of this driver, especially at address. The more rounded head looked excellent and the addition of a matte leading edge, gloss crown and red color to the back of the crown gives it a classy look.
Specifications
Lofts: 8°, 9°, 10.5°
Adjustable Hosel: Yes
Stock Shaft: 2 options (Mitsubishi Kai'li Red & Project X Hzrdus Black)
Left Handed Option: Yes, only in 9° and 10.5°
Reasons to buy
+
Premium aesthetics and powerful feel
+
Impressive forgiveness
+
Consistently good distance
Reasons to avoid
-
Not as exciting as the previous generation
The final Stealth 2 model to mention is the Stealth 2 Plus, a driver you will have seen in the bags of some of the best players in the world.
Of the three new models, the Stealth 2 Plus driver has the most compact footprint at address (the Stealth 2 and Stealth 2 HD are slightly bigger to look down on) and as such it is probably best suited to the more consistent ball strikers. That being said, like with the other Stealth 2 models, the aesthetics of this driver are excellent.
Another thing we picked up on while testing the new Stealth 2 Plus on the course was the feel. This is a really important part of the overall package and we were pleased the second generation Stealth still felt powerful through impact. If anything, we thought it was a fraction more muted than the previous generation. We really liked it but if you prefer a higher-pitched contact sound, you might find this isn't lively enough for you. Finally it features a 15g sliding weight to help golfers dial in their ball flights which we found fun to tinker around with but realistically after a custom fitting this is best to just leave where it is.
A very cool addition to the TaylorMade family
Specifications
Lofts: 11.5º, 13.5º
Adjustable Hosel: Yes
Stock Shafts: UST Mamiya 65- Retro Burner Edition
Left Handed Option: No
Reasons to buy
+
Excellent control
+
Aspirational, retro aesthetics
+
Powerful sound and feel
Reasons to avoid
-
Limited appeal among regular golfers
Billed as a 'modern interpretation of a classic design' the new BRNR Mini Driver from TaylorMade is one of the coolest golf clubs to be released in recent years. The stand-out feature here is this driver's size. At just 304cc, it is noticeably more compact than any of the best golf drivers on the market. There are two moveable weights in the sole of the club that can be switched to dial in the spin profile and overall flight on offer. In addition to that there is also a 'K Sole' design which should help with turf interaction for those looking to use this from the deck.
Aesthetically, it is a stunning looking driver thanks to the bronze and brown sole plate that evokes memories of the TaylorMade Bubble Burner. In terms of the performance, We really enjoyed playing with this club and liked the control it delivered. In fact, we only missed one fairway using the BRNR Mini in our testing sessions. It offers pretty ample distance but not quite as much as some of the best golf drivers for distance. While the appeal might be narrower than with, for instance the most forgiving drivers on the market, it will be compelling for some. Confident ball strikers and longer hitters who are searching for control off the tee above all else and are happy to look down on something more compact at address, are the target.
Specifications
Lofts : 9°, 10.5° & 12°
Adjustable Hosel: Yes
Stock Shaft : Fujikura Ventus Red 5
Left Handed Option: Yes, only in 9° and 10.5°
Reasons to buy
+
Very strong overall performance
+
Outstanding shelf appeal
+
Consistent ball flights, especially in the wind
Reasons to avoid
-
Less confidence inspiring than outgoing SIM2
Over the last few years, golfers have become used to seeing TaylorMade introduce new driver technology in a bid to unlock more distance off the tee. For 2022, the company introduced an all new carbon fibre face. To highlight the new technology, the face of the Stealth driver is red.
One important aspect is that the new carbon face doesn't sound or feel dull. Impressively, the engineers at TaylorMade have managed to create the Stealth with a powerful feel and good sound at the point of contact. While it may be a little more high-pitched than the previous SIM2 driver, it still sounds great in our opinion. During our testing, we managed to deliver an extra three miles per hour in clubhead speed with the Stealth compared to the SIM2. As you'd expect, this (along with a reduction in spin versus the original SIM) translated into more distance.
This is the standard model in the Stealth range, but there is also the draw bias Stealth HD or low spinning Stealth Plus to choose from. We think the standard head will suit the broadest range of golfers and we were seriously impressed with the aesthetics, performance and feel of this revolutionary driver.
Specifications
Lofts: 8°, 9° & 10.5°
Adjustable Hosel: Yes
Stock Shaft: Kai'li White 60 & HZRDUS Smoke RDX Red
Left Handed Option: Yes, only in 9° or 10.5°
Reasons to buy
+
Consistently impressive ball speeds
+
Compact aesthetics will suit better player
+
Premium, modern look
Reasons to avoid
-
Low spin performance may hurt some slower swinging golfers
For the better player searching for a low-spin option off the tee, TaylorMade has produced the Stealth Plus. Returning after a year away from the SIM2 range is the moveable weight positioned just behind the face of the driver. This driver is aimed at those faster swinging golfers or those looking for a driver set-up to promote a certain shot shape.
As with the other heads in the family, this features a lightweight carbon fibre face. The 10g sliding weight can be positioned anywhere across the driver head to encourage a certain type of shot shape. In the same loft and shaft set up, the Stealth Plus was the lowest launching and spinning of the three heads. For us, it was also the longest, producing outstanding ball speed, carry and total distance performance. So if you like the look of the Stealth range and are looking for pure distance from your driver, look no further.
Specifications
Lofts : 9°, 10.5° & 12°
Adjustable Hosel: Yes
Stock Shaft: Fujikura Air Speeder 45
Left Handed Option: Yes, in 9° and 10.5°
Reasons to buy
+
Very strong overall performance
+
Outstanding shelf appeal
+
Consistent ball flights, especially in the wind
Reasons to avoid
-
Less confidence inspiring than outgoing SIM2
The HD in the Stealth HD stands for high draw and this driver has a built in draw-bias to help encourage a draw shape off the tee. TaylorMade has used the carbon face to save weight across the head and strategically place it's draw bias weight without losing any of the forgiveness across the face.
During our testing we found that the majority of our shots finished left of target, which is ideal for a right handed golfer struggling with a slice. We also saw 5 more yards of draw shape when compared to the standard Stealth. With the same lofts and shafts used, the Stealth HD created the most spin of the three heads and also comfortably achieved the most overall height.
It certainly sits slightly more closed at address than the other three heads, but you'd expect this. While it created the most spin of the three drivers, we were impressed with how close the spin numbers were to the other heads. Most draw bias variants of driver heads spin much more, and the spin numbers between the three Stealth heads are pleasingly close. To us, it proves that TaylorMade has managed to make a driver that encourages a draw shape without losing too much of the forgiveness or power found in the rest of the range.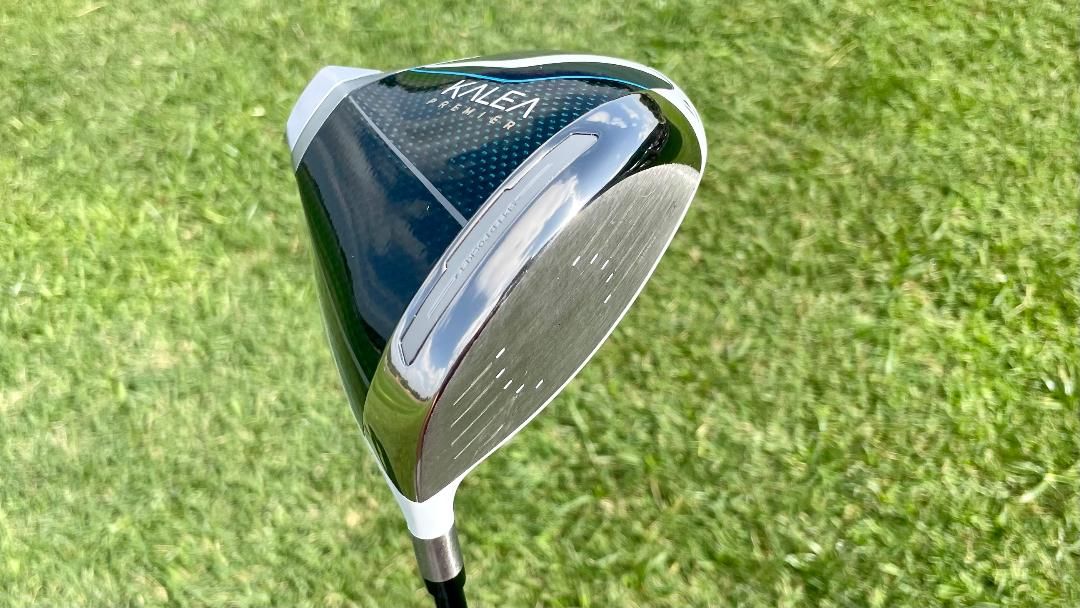 Specifications
Lofts: 12.5°
Adjustable Hosel: No
Stock Shaft: Kalea Premier 40 (lite)
Left Handed Option: No
Reasons to buy
+
Impressive distance
+
Effortlessly easy to hit
+
Premium quality and fully customisable
Reasons to avoid
-
The crown's gloss finish could distract in sunlight
TaylorMade's goal with the new Kalea range was to produce the absolute best clubs for ladies across a broad spectrum of playing styles. The company in fact ran focus groups across four countries, asking over 15,000 lady golfers of varying abilities what they wanted in a driver and even built an advisory panel made up of female PGA professionals. The result, in my opinion, is one of the best golfer drivers for women TaylorMade has ever built.
Coming in at 12.5 degrees of loft as standard, it features a super lightweight carbon crown and sole, as well as a 22-gram steel back weight to help you launch the ball higher. What's more, it also has TaylorMade's corrective 'Twist Face' to help straighten out your heel and toe mis-hits.
There's yet more technology in the flexible 'Speed Pocket' channel behind the face that expands the sweet spot, giving you an added boost of ball speed and forgiveness on low face strikes. The overall club weight is 10g lighter than its predecessor, the Kalea 3 driver, which should make it even easier for the slower swinging lady to gain yards off the tee.
Specifications
Lofts: 10.5°, 12°
Adjustable Hosel: Yes
Stock Shaft: Aldila Ascent Ladies 45
Left Handed Option: No
Reasons to buy
+
Most will see a distance boost of sorts
+
Extremely forgiving
Reasons to avoid
-
Lack of feminine coloring
The TaylorMade Stealth HD Women's Driver has very similar looks to that of the men's version, however the performance is no different, with this being one of the best performing women's drivers on the market.
Featuring a 60X Carbon Twist face, which refers to the 60 layers of carbon sheets that are carefully arranged for better energy transfer and faster ball speeds across a large area of the face, it is a fantastic performer that is also 44% lighter than its predecessor. Along with the increase in distance and reduction of dispersion, the Stealth HD has a deep club face profile that allows for a large hitting area. This means forgiveness on off-centre strikes.
From my testing I concluded it is an impressive all-round driver that genuinely has the 'wow' factor. It provides distance-enhancing performance, whilst also being easy to use. I also liked the strong, draw-biased ball flight that will give pretty much any lady golfer who hits it a confidence boost.
Specifications
Lofts: 12°
Adjustable Hosel: No
Stock Shaft: ULTRALITE Graphite
Left Handed Option: No
Reasons to buy
+
Lightweight but powerful
+
Super stylish looks
+
Can be used easily off the deck
Reasons to avoid
-
Reflects sun glare easily
Adding the Kalea 3 driver to your bag is like having a 2 wood from days gone by. This handy advantage is down to a low centre of gravity and TaylorMade's very clever Speed Pocket which sees more flexibility in the lower part of the club face. Because of the added flexibility, it helps to pop the ball up quicker from off the tee and the ground, this ensures the ball carries further.
The value for money is also very appealing, with the Kalea 3's definitely some of the best women's golf clubs out on the market. What's more, you can own matching clubs all the way through from the driver to your putter with the full women's set.
Specifications
Lofts: 8°, 9° & 10.5°
Adjustable Hosel: Yes
Stock Shaft: Tensei AV Raw Blue 60, HZRDUS Smoke RDX Black 70
Left Handed Option: Yes
Reasons to buy
+
Very easy to align to your target
+
Highly competitive distance
Reasons to avoid
-
Performance gains over SIM very marginal (player dependent)
The SIM2 carried over the Asymmetric Inertia generator and Speed Injected Twist Face when it replaced the SIM drivers in 2021, with the head of the SIM2 created using a Forged Ring construction made from aluminium, which saves nine grams of weight.
This means there is now no moveable weight on the sole to adjust shot shape, but TaylorMade say this was redundant for the majority of players at all different skill levels. The SIM2 models provide improvements around launch and also forgiveness while keeping spin low to maximise carry distance. From a looks standpoint there is also clear improvement, especially with the darker crown which contrasts more sharply with the white front section to better assist with alignment.
It is the lowest-launching, lowest-spinning option of the three SIM2 models. As such, it is aimed at the faster swinging golfer who tends to naturally create more spin through impact and it should help those players gain control over their ball flight, assisted by the adjustable loft sleeve.
How We Test
When it comes to product testing, our reviews and buyers' guides are built upon a rigorous testing procedure as well as the knowledge and experience of the test team. Headed up by Neil Tappin and Joel Tadman, both have been testing golf clubs for years and both play to a handicap of 5. Both are also able to efficiently test the vast majority of the biggest product releases and convey the pros and cons eloquently.
Getting into specifics for drivers, we first attend product launches and speak to manufacturers to understand the technology. We then hit the golf clubs indoors, usually at Foresight Sports and test the products with premium golf balls on a launch monitor. Outdoor testing is the next port of call and this usually takes place at West Hill Golf Club, a course in Surrey with top-notch practice facilities. Ultimately, we aim to be as insightful and honest as possible in our reviews so it is important to acknowledge that no manufacturer can buy a good review. This is because our team tells it how it is.
What to consider when buying a new golf driver
You've probably already asked yourself whether you need to buy a new driver, but there's a few key things to consider when investing in a new driver, especially one that can help with your slice. Hopefully answering these questions will narrow your search down slightly and make comparing between various models much easier.
When purchasing a new big stick, it is crucial to ask yourself just what you need from it. Is distance your main priority or are you looking for something to help you find more fairways? We'd always recommend a custom fitting with a PGA Pro but if you know what you're looking for you can make an informed decision.
You also need to think about factors like feel, sound and looks as well because if a driver falls down for you in any of those facets, you are compromising when you don't have to.
FAQs
Which TaylorMade driver is most forgiving?
In the current range the TaylorMade Stealth 2 HD is the most forgiving driver. In the previous Stealth range either the standard Stealth or HD secured this title.
Is a 10.5 degree driver more forgiving?
It depends what loft you're comparing it to. Normally, the more loft on the driver the more forgiving it is. Most of the best TaylorMade drivers are available in a 12 degree head if you want maximum forgiveness. They are all also full adjustable for loft, so you can tweak the loft if you need.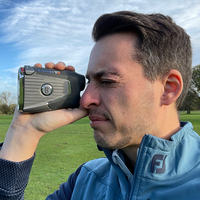 From clubs, balls and tees, to essential sportswear and fitness products, keep it affordable with a little help from our promo and coupon codes.
In his current role, Neil is responsible for testing drivers and golf balls. Having been a part of the Golf Monthly team for over 15 years and playing off a handicap of 3, he has the experience to compare performance between models, brands and generations. For 2022 he thinks the main trend in drivers is: "In a word, consistency. Whilst all the brands are talking about ball speed (and the new drivers are certainly long), my biggest finding has been how much more consistent the ball flights are. Mishits don't seem to be causing the same level of drop-off or increase in the spin numbers. This means that more shots seem to be flying the way you want them to!" As far as golf balls are concerned the biggest development is in the, "three piece, non-Tour, urethane-covered section. For regular golfers, these models offer superb performance at both ends of the bag without denting your wallet quite as much as the premium Tour-played options."
Originally working with the best coaches in the UK to produce instruction content, he is now the brand's Digital Editor and covers everything from Tour player interviews to gear reviews. In his time at Golf Monthly, he has covered equipment launches that date back well over a decade. He clearly remembers the launch of the Callaway and Nike square drivers as well as the white TaylorMade driver families, such as the RocketBallz! If you take a look at the Golf Monthly YouTube channel, you'll see his equipment videos dating back over a decade! He has also conducted 'What's In The Bag' interviews with many of the game's best players like Rory McIlroy, Dustin Johnson and Jon Rahm. Over the years, Neil has tested a vast array of products in each category and at drastically different price-points.

Neil is currently playing: Driver: TaylorMade Stealth Plus Fairway Wood: Titleist TSR2 Hybrid: Titleist TS3 Irons (4-9): Mizuno JPX 919 Forged Wedges: Titleist Vokey SM7 46˚, 50˚, 54˚, 60˚ Putter: Odyssey Triple Track Ten Ball: Titleist Pro V1X