Best Golf Accessories 2023 - Items No Golfer Should Be Without
From tech to training aids, and belts to bags, we have listed some of our favorite golf accessories here.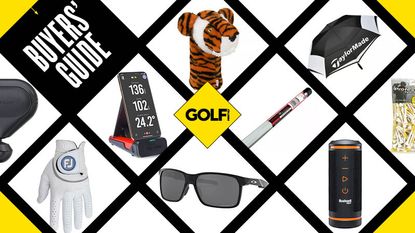 (Image credit: Golf Monthly)
Best Golf Accessories: Quick Menu
We all love to get our hands on some new clubs but often it's the smaller and most convenient things that can add plenty to both your game and your enjoyment of it. Ultimately, the best golf accessories make our lives as golfers easier whether that be in terms of having a good golf towel, an umbrella that can deal with the wind and rain, or other accessories like training aids and gadgets.
Clearly, not only do we need accessories that help us out on the golf course, but we also need things to help make us better players, or make us feel good about ourselves. Oh and we would be remiss for not mentioning golf travel accessories too such as shoe bags and travel bags to protect our pride and joys. A good golf accessory that makes things easier in the airport or train station is worth its weight in gold. As such here is a list of the best golf accessories that you might want to include in your bag or, perhaps, maybe a new bag itself. Additionally take a look at some of our other guides on golf equipment as well - such as the best golf tops, best golf shoes or the best golf bags.
The Quick List
Want to cut to the chase and find out what the best golf accessories are? Below, you'll find a roundup of our choices, and you can jump to a more detailed review of every pick, along with our price comparison tool to help you find the best deals.
Budget monitor
Rapsodo Mobile Launch Monitor
We have to say the Rapsodo Mobile Monitor is an excellent option for golfers seeking an affordable way to gain insights into shot or club performance.
Best putting aid
PuttOut Premium Pressure Putt Trainer
This PuttOut Pressure trainer is to help with pace control and finding the 'perfect putt' is a great way to focus your practice and keep it entertaining.
Best for range
Brand Fusion Tour Alignment Sticks
Alignment sticks are a great way of getting more from your practice and this is our top pick. These are durable, colorful and come with instructions too.
Best glove
The HyperFLX is a glove we can't fault significantly and is one you will undoubtedly enjoy wearing, mostly because you won't really notice it.
Best grip
If you've been putting off changing your grips then now is the time to add more control and confidence courtesy of these ultra soft and tacky grips.
Best tees
Pride Professional Golf Tees Large Pack
These are our favorite golf tees from Pride Professional. They're wooden and durable, come in a big pack and they can be adjusted to any tee height.
Best umbrella
TaylorMade 64" Double Canopy Umbrellas
The 64" Double Canopy model from TaylorMade gives huge coverage to protect from rain and it is also strong enough to deal with the wind as well.
Best for the cold
The pouch heats up in seconds, the soft inner material provides comfort alongside warmth, while a water resistant exterior keeps your hands dry.
Best for kids
A Daphnes headcover will really liven up your golf bag with the emphasis on fun. There are over 175 designs and they've been going for over 40 years now.
Best small speaker
Puma PopTop Mini Bluetooth Speaker
The Puma PopTop Mini Bluetooth speaker is a revelation at its diminutive size when it comes to the sound quality and functionality it offers.
Best massager
Hyperice Hypervolt Go 2 Massager
If you are the kind of person to get regular niggles and muscular issues, then this massage gun could really help thanks to its power and versatility.
Best for sun
Oakley Portal X Sunglasses
Stylish, comfortable and durable, the Oakley Portal X sunglasses fit well, stay secure when playing, and provide that all important off-course versatility.
Best Golf Accessories
Why you can trust Golf Monthly Our expert reviewers spend hours testing and comparing products and services so you can choose the best for you. Find out more about how we test.
Budget monitor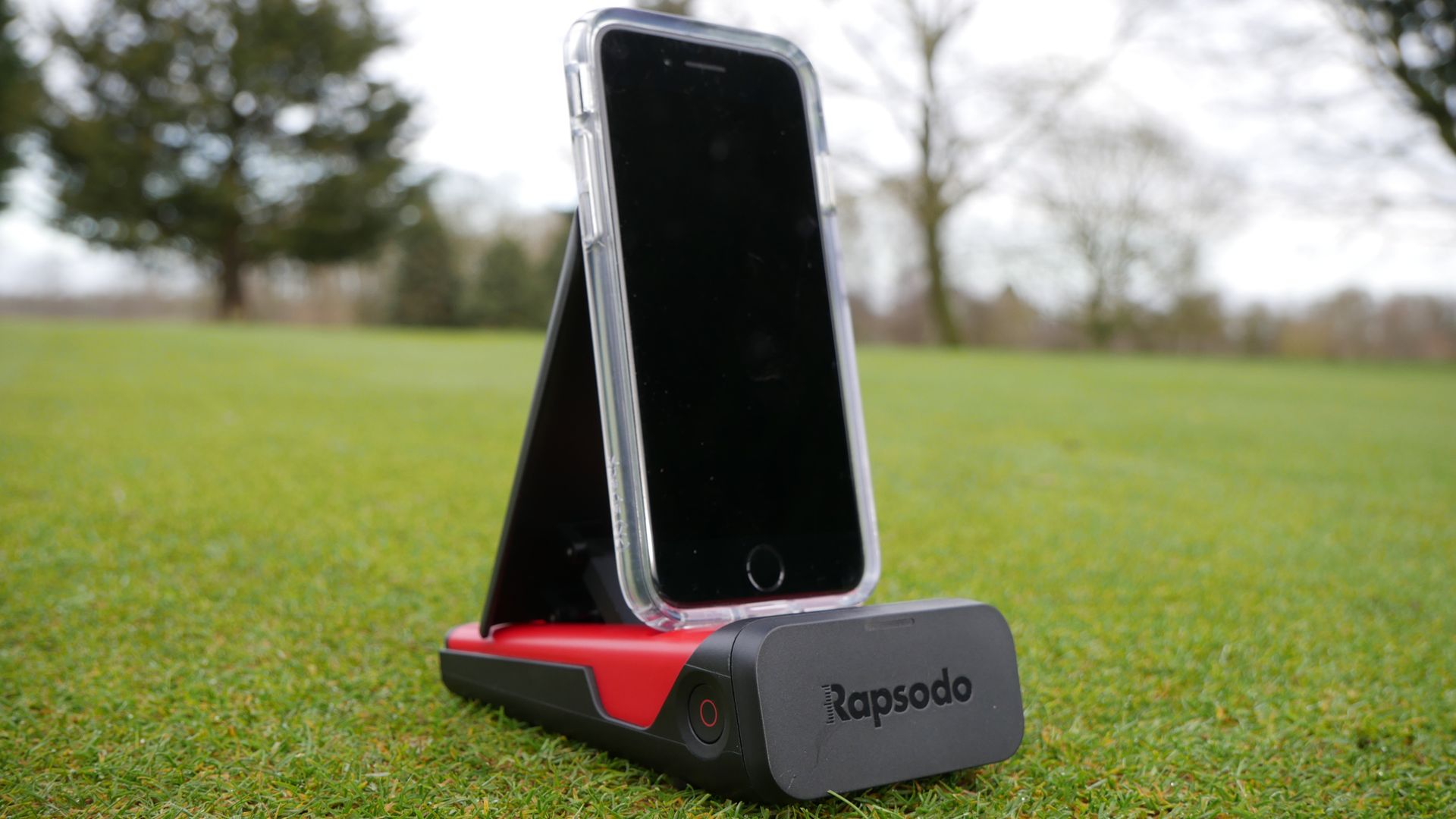 One of the best budget launch monitors
Reasons to buy
+
Very easy to set up, reliable shot detection and playback options.
+
Easily portable and compared well with more premium launch monitors.
Reasons to avoid
-
Doesn't display spin numbers
The Rapsodo mobile launch monitor literally turns your smartphone into a launch monitor to give you a wide range of numbers like carry distance, ball speed, club speed, smash factor, launch angle, and launch direction.
It works in conjunction with the free Rapsodo app on your iOS smartphone indoors or outdoors. After setting up an account and logging in, players just need to rest their phone in the front slot and position it approx. six feet behind the ball. There are a number of good features. For example when you hold the club in front of your phone's camera, it will automatically record the club you're hitting, which worked most of the time but you can input it manually very easily.
Once you've selected the club and start hitting shots, the Rapsodo MLM captures video of you hitting and displays shot tracer-style graphics on the screen, which we found to be accurate most of the time, as well as certain data points like the ones we mentioned above. Additionally it's compact size and lightweight design make it easily portable in the carry case and the LED system lets you know when you're ready to hit.
Best putting aid
Need to work on your putting anywhere? This aid will help
Reasons to buy
+
Much higher quality finish than its predecessor
+
Great for practicing pace control with your putts.
Reasons to avoid
-
Need to invest in the PuttOut mat to get the best use out of it
There's lots to like about this product and we could all do with some improved stats on the greens. This features a parabolic ramp and only a ball that is rolled on the perfect line and pace (18 inches past the hole) will stick in the micro-target. So it really helps you to focus on your pace rather than just dribbling or bolting it in. The three smaller dots can act as a narrower target or to allow you to adjust to slight breaks in a putt. The micro-target has a new pop down target which has been introduced to add a more vibrant target.
It can be folded away and taken anywhere which is one of the clearest signs of a great golf accessory, let along a training aid that will undoubtedly help you hole more putts. We also like the fact it comes in four colors.
Best for range