Best Women's Spikeless Golf Shoes 2023
Spikeless golf shoes are big in the world of women's golf but which are the best?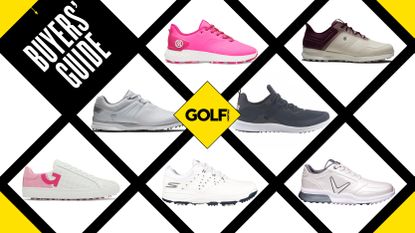 (Image credit: Future)
Get the Golf Monthly Newsletter
Thank you for signing up to Golf Monthly. You will receive a verification email shortly.
There was a problem. Please refresh the page and try again.
Spikeless golf shoes are becoming more popular among both professional and amateur players. The clatter of metal spikes through the pro shop is becoming less common, and while many still do prefer to use spiked golf shoes, the rise in flatter soled variants is becoming more and more common. Come rain or shine the best spikeless golf shoes offer fabulous performance even in soggier conditions. That is thanks to a lot of the work manufacturers have been doing recently to implement new technologies into their golf shoe offerings that will enhance the grip on offer.
But what makes a really great spikeless shoe? For us, these golf shoes need to have the same street appeal as a fashionable yet useful pair of sneakers. Spikeless golf shoes these days are a lot like wearing trainers. We believe they should feel like you're walking on air and could traipse around a day of sightseeing without a blister in sight. Your spikeless shoe's number one job is to deliver great traction whilst winding it up with your driver. Grip without spikes? It's completely achievable with the latest offerings. If you do prefer a spiked shoe check out these options in our best spiked golf shoes guide and see the manufacturers websites for the women's versions.
In this guide, we'll be focusing on some of the best women's shoes in the spikeless category outlining our top picks on the best spikeless women's golf shoes on the market. However, if you're interested in finding out more about some of the best options on the market for female golfers then head over to our guide on the best women's golf shoes, best women's FootJoy shoes or the best women's waterproof shoes.
Best Women's Spikeless Golf Shoes
Why you can trust Golf Monthly Our expert reviewers spend hours testing and comparing products and services so you can choose the best for you. Find out more about how we test.
A sleek pair of golf shoes that offer great comfort on the golf course
Specifications
Sizes: 4-7
Waterproof: Yes
Colors: 3 (Black; Blue; White)
Reasons to buy
+
Waterproof protection
+
Very comfortable for easy walking
+
Good choice of colour options
Reasons to avoid
-
Simple styling so some might prefer a more dynamic looking shoe
We were enamoured with how comfortable but also lightweight this shoe is after we tested it out over a few rounds of golf. As with some of the best Skechers golf shoes, the breand really has designed a comfortable shoe that will ensure your feet feel as fresh as they did on the first hole right the way through to the 18th gree. That's due to the spongey Goga Max insole that is embedded into the instep of these golf shoes. Skechers are well known in the trainer industry for the emphasis they place on making shoes as comfortable as possible and this is why the brand are so popular among many golfers, particularly those who suffer with foot pain. That's why their shoes regularly rank as some of the best golf shoes for Plantar Fascitiis.
On testing the GO GOLF Elite 4 Hyper shoe the level of comfort and stability the shoe offered made wearing these shoes a real pleasure. While the Go Golf Elite can be worn year-round, it is designed as a winter golf shoe that comes with waterproof protection and a one-year waterproof warranty. On its face, this shoe looks like a robust and highly durable offering that may be a little heavy on your feet, but is extremely light and delivers excellent grip on the turf thanks to its toothy outsole. It is an excellent model that also comes at a great price and looks fantastic with many of the clothes featured on our best women's golf clothes guide.
A grippy golf shoe that is perfect for golfers with wide feet
Specifications
Sizes: 4-8
Waterproof : Yes
Colors: 3 (Silver/Turqoise; White/Grey; Black/Red)
Reasons to buy
+
Super comfortable from the first wear
+
Wide fit - great for women with problem feet like bunions
+
Luxurious looks, highly fashionable
+
Fully waterproof
Reasons to avoid
-
Could do with more grip on a very wet day
The Callaway Aurora Women's Golf Shoe features a sporty, lightweight high-shock absorption design, offering the type of athletic support you'd expect from a really decent pair of running shoes. Such is Callaway's confidence in this design these even come with a 30-day comfort guarantee, and to be honest, having tested these over several rounds of golf it's unlikely you're going to need that. They are, in our opinion, up there with some of the most comfortable golf shoes on the market. A special mention should go out to the Moulded EVA Opti-Foam footbed, a unique feature that certainly gave us bags of underfoot support that made it feel like we were walking on a cloud.
What's more, we found that the back of the Aurora rides quite high up your achilles. That delivers additional heel support as you walk and swing, yet, unlike shoe designs we've tested before, the back is not rigid. It's made from an 'Opti-soft' foam material that has plenty of give, so there's very little chance that these shoes will rub and give you blisters. As with some of the best Callaway golf bags and best Callaway golf balls, the quality of the products the brand produces shines through in each piece of equipment they design, and that is once again reinforced in the stunning Aurora Women's golf shoe.
Perhaps one of the most comfortable golf shoes going
Specifications
Sizes: 2.5-8
Waterproof: Yes
Colors : 4 (Black/White; Charcoal/Pink; White/Navy; Navy/Turquoise)
Reasons to buy
+
Wide range of sizes available
+
100 percent waterproof
+
Super lightweight
Reasons to avoid
-
Can come up small - try on before buying
As with many of the shoes that feature in our best Women's golf shoes guide, the Skechers Women's Go Golf Pro 2 shoe really is a high-quality piece of apparel. Skechers provide some of the most comfortable shoes on the market and the Women's Pro 2 felt amazing over 18-holes. This is down to the Ortholite foam insoles made from five per cent recycled rubber that quite literally mold themselves to your feet offering the same support as some of the most comfortable golf shoes on the market.
These shoes are 100 per cent waterproof thanks to their H2GO shield waterproof protection that so many of the trainers in the Skechers range offer. That is accompanied by the shoes' durable leather upper, which is very easy to wipe clean after a muddy round on the golf course. The Pro 2 shoes also feature a set of removable spikes on their sole, which means you get the best of both a spikeless golf shoe and a spiked shoe with the Skechers Pro 2. They really are one of the most versatile and comfortable shoes on this list and would look great paired with some of the best women's golf clothes.
Summer golf shoes don't come much better than this
Specifications
Size: 3-12
Waterproof: Yes
Color: 2 (White; Black/White)
Reasons to buy
+
Exceptionally lightweight
+
Comfortable
+
Great value
Reasons to avoid
-
Lack support
-
Rubber dirties quickly
An impressive, lightweight summer trainer, the Puma Women's Laguna golf shoes are a very trendy addition to this list, that you should definitely consider testing out if you're in the market for a new golf sneaker for warmer climates. On first impressions, the Laguna is a very sporty, low-profile trainer, that feels and looks more like a plimsoll when you remove it from the box.
And while you might think their lightweight and thin material makes them slightly less comfortable or stable to wear, their fusion foam heel and forefoot and responsive rubber sole provide a spongey and responsive bedding for your foot. It also comes with a molded heel crash pad that absorbs some of the impact of your stride when walking, which helps to provide greater support to your achiles.
The only downside to this shoe is that its mesh upper is not the most waterproof material, so if you get caught in the rain, your feet will likely get wet. But as above, this shoe is designed for warmer climates and provides excellent grip on the turf thanks in part to the directional lugs on its rubber soles that give excellent traction to the floor. Overall, it is a very impressive golf shoe and stands out as one of the best puma golf shoes on the market.
Pops of pink and a waterproof upper make this shoe standout in the wet weather
Specifications
Size: 5-11
Waterproof: Yes
Color: 2 (White/Gray; White/Pink)
Reasons to buy
+
First class performance benefits
+
Ultra-stylish
+
Versatile
Reasons to avoid
-
Color is unsuitable for winter golf
-
Be careful with sizing
G/FORE rarely disappoints when it comes to producing stylish golf shoes, just take a look at some of the options on our guide to the best G/FORE golf shoes if you didn't believe us! But the brand has once again outdone itself with the Perf DSPRT golf shoe being a stunning new addition to the golf apparel marketplace. The first thing to talk about is the shoe's bright pink crinkled instep that massages your feet as you walk along the fairway. The ribbed texture of the shoes cushions your feet nicely and makes this perhaps one of the most comfortable golf shoes on the market.
The outsole is equally well-cushioned and spongy and provides ample support to your heel and the front of your foot. The G/Fore also boasts a bespoke cleat design and provides great traction off the turf, with minimal slippage. Being made from full-grain leather the shoe is both waterproof and has a lovely finish on its upper. It is also very durable and is easy to wipe clean after walking through the mud. It is worth mentioning that you should size up with G/Fore by about half a size. But all things considered, the Perf DSPRT is one of the best G/Fore shoes available on the market right now.
Another high performance spikeless shoe from FootJoy
Specifications
Sizes: 3-9
Waterproof: Yes
Colors: 3 (White and Brown; White; Gray)
Reasons to buy
+
Very stable when hitting full shots
+
Waterproof
+
Extremely lightweight
+
Highly customizable thanks to the MyJoy platform
Reasons to avoid
-
Not as versatile off the course
FootJoy are a leader in the women's footwear market and have once again produced yet another stunning shoe in the form of the Pro SL. It delivers on both the looks and performance of a top notch golf shoe. It comes in three color options and we loved the rose gold accents on the white version that add a bit of bling into what is a smart piece of kit. The grey is a mute shade that is extremely wearable with a flash of blue on the soles. It's a solid leather shoe that is 100% waterproof and we we found it very easy to wipe these golf shoes down after a muddy round on the golf course.
From a performance standpoint, these feel ultra stable as you swing. We were impressed at how the shoe glues itself to the grass even in dewy conditions. That is mostly down to the Infinity Outsole on the Pro SL delivering 30% more points of traction. Considering those stats, there's no wonder it feels like it's so well supportive throughout the swing. We also enjoyed the bouncy feel the shoe delivers here as we walked around the golf course, thanks to its Stratofoam midsole cushioning. While it ranks as one of the best FootJoy golf shoes on the market it is also easily one of the most cushioned Footjoy shoes we've ever tested. While this is a great option for any golfer, the brand also has plenty of spiked options which you can find on our best women's FootJoy golf shoes guide.
The Day Glo Pink will really have heads turning
Specifications
Sizes: 3-9
Waterproof: Yes
Colors: 3 (Day Glo Pink; Stone; Snow)
Reasons to buy
+
The washable insoles mean these stay like new for longer.
+
Delivers a massaging sensation
+
Waterproof and easy to clean
Reasons to avoid
-
The sizing definitely comes up small, worth going up half or even a whole size.
G/Fore is fast becoming a force to be reckoned with in the world of golf, especially in the shoe market. With great choice for us ladies and wide range of sizes and colors/styles. This offering made from premium leather is waterproof yet has a feel of a sporty running shoe. We love the New Day Glo Pink MG4+ which would look amazing with black or navy, in fact it brightens up any more conservative outfit. It's bright enough to appeal to the non-pink camp and would look great with some of the skorts in our best skorts guide.
The winning element is the comfort factor, they sport an incredible inner sole with nodules that gives your feet a massage and allow air to flow about. The amount of traction we got here was insane. The sole is a lattice of different textures and we love how bright the pink camouflage outer ribs set off the shoe. A real flash of fun as your hold that photo finish. We are big fans of the G/Fore shoes and this one did not disappoint, delivering a grip on the same level as some of the best winter golf shoes.
FootJoy Stratos Women's Golf Shoe
A classic looking-spikeless golf shoe
Specifications
Sizes: 4-8
Waterproof: Yes
Colors: 4 (White; Red; Blue; Grey)
Reasons to buy
+
Great traction from the sole
+
Super soft full grain leather upper
+
Mock Cork Eva footbed is extremely comfortable
Reasons to avoid
-
Shallow fit may not suit all
The best winter Golf shoes don't need to be black or have spikes, and these are a prime example. The FootJoy Stratos women's golf shoes are a highly resilient pair of spikeless shoes that will deliver when the heavens open on the golf course. They are waterprooff and will wipe clean fast when you come away from the golf course. One down side, compared to some of the best waterproof golf shoes that have spiked soles, the the grips on the stratos can get clogged with grass and mud pretty quickly, but what's great is that they still don't lose any of their impressive traction.
Aesthetically, these strike the right balance between being a classic golf shoe and a modern option, meaning that they'll certainly catch the eyes of plenty of golfers out there. They come with some of the same bells and whistles you'll find on many of the best golf shoes on the market and there are four different colorways to choose from and we're a huge fan of the Vanilla/Merlot option. They coordinate perfectly with the plum tones of some of the best women's FootJoy apparel.
The high density Eva Fit-Bed is exceedingly comfortable although your foot may move about initially until properly bedded in. With the rounder toe design, they do offer quite a broad fit, making them also one of the best golf shoes for wide feet. They are a very smart and suitable option for winter golf, yet light enough for Summer action too. In our opinion, this is a aophisticated all-rounder that performs in all conditions.
How We Test Spikeless Golf Shoes
The Golf Monthly team are not podiatrists but we do know a seriously comfortable and supportive spikeless golf shoe when we try one. The golf shoes above represent the cream of the crop when it comes to the best women's spikeless golf shoes, that will offer superior grip in a variety of conditions. Using our extensive testing methodology, we look to wear each shoe over several rounds of golf to determine the comfort, grip, durability and breathability the shoe possesses. We also attend product launches with the respective brand's R&D experts to get a better understanding of the technology in each shoe and how the features built into each shoe can benefit you on the course.
What To Consider When Buying A Spikeless Golf Shoe
Buying golf shoes can sometimes be an overwhelming task. There are plenty of things to consider when looking to purchase your next pair of golf shoes and with all the technology that's on the market right now, it can be a really difficult job getting the right pair of shoes for your needs. From comfort right down to breathability, we've set out a few key points that'll help you in your buying decision.
1. Comfort
As you would expect, when it comes to the most breathable golf shoes, comfort is king. As we stride the fairways and greens, an uncomfortable pair can distract us from our game. We recommend trying on some models before you buy to see what you like the feel of, and be aware of some models that have specific foam technologies, or specific sole designs that are designed to house your feet in all day comfort.
2. Grip/Stability/Traction
All three of these things are important because they allow you to commit to golf swings and play with confidence. If a pair doesn't deliver on these then you may slip, causing a bad shot or even worse, a bad injury. As a result, many of the models above, in both spiked and spikeless designs, have specifically designed traction patterns and lugs to make sure your feet don't slip.
3. Looks
This is entirely subjective, but you need to make sure you like the look of your golf shoes. We've covered all shapes and sizes of golf shoe above and there's a style to suit everyone out there.
4. Waterproofing
If you are going to be walking in all weather conditions then you need a waterproof model too. Thankfully most of the models above provide 100% waterproof protection and we also recommend checking out specific brands that have long waterproof warranty's. This aspect is especially important for breathable shoes if they are made from mesh fabrics because if you wear those in wet conditions and they aren't waterproof, then that will be a bad experience.
5. Sizes
It sounds like an obvious thing to say but make sure you get the right size for your feet. It is worth trying models on and making note of brands that come up slightly smaller or larger. For example Nike often comes up half a size bigger than my normal shoe size.
6. Budget
Setting a budget will allow you to hone in on the most breathable golf shoes for you. Our list has covered a range of price points, but to really get an idea of a good budget golf shoe, check out our guide on the best budget golf shoes.
For more advice on some of the best golf shoes on the market check out our guides to the best waterproof golf shoes, best winter golf shoes and best budget golf shoes.
FAQs
Are spikeless golf shoes better than spiked golf shoes?
Spikeless golf shoes are certainly becoming more popular in the golfing world as more and more players turn their backs on spiked shoes. Yet, spiked shoes still generally offer more grip and traction in wetter climates than a spikeless shoe might It ultimately comes down to preference of what grip you want to get from your shoes. Many players enjoy the spongey sensation that comes with the best spikeless golf shoes and for that reason choose them over spiked options.
Are spikeless golf shoes waterproof?
Not always. Most are waterproof, but some lighter models that are designed purely for summer golf may not be made from waterproof materials. It is always best to check before you buy.
What are the benefits of spikeless golf shoes?
Spikeless golf shoes tend to offer a lot more versatility around the golf course compared to spiked alternatives. They can be worn in your day-to-day life if they are appropriate to do so and are usually a lot lighter than spiked shoes. They are build for summer golf and their spongey soles tend to offer great support and stability on firmer ground.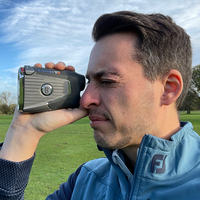 From clubs, balls and tees, to essential sportswear and fitness products, keep it affordable with a little help from our promo and coupon codes.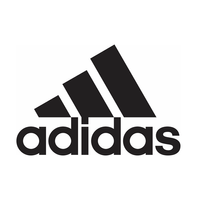 adidas coupon codes to get all kinds of branded golf gear for less, including hats, polos, trainers, bags & balls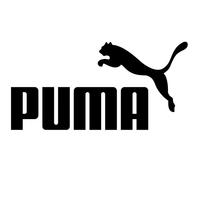 Find one of our Puma coupon codes to save some dollars on sportswear, including trainers & branded clothing.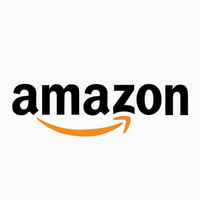 Get saving on those Amazon orders with these coupon codes to help reduce the price in your basket.
Get the Golf Monthly Newsletter
Tips on how to play better, latest equipment reviews, interviews with the biggest names and more.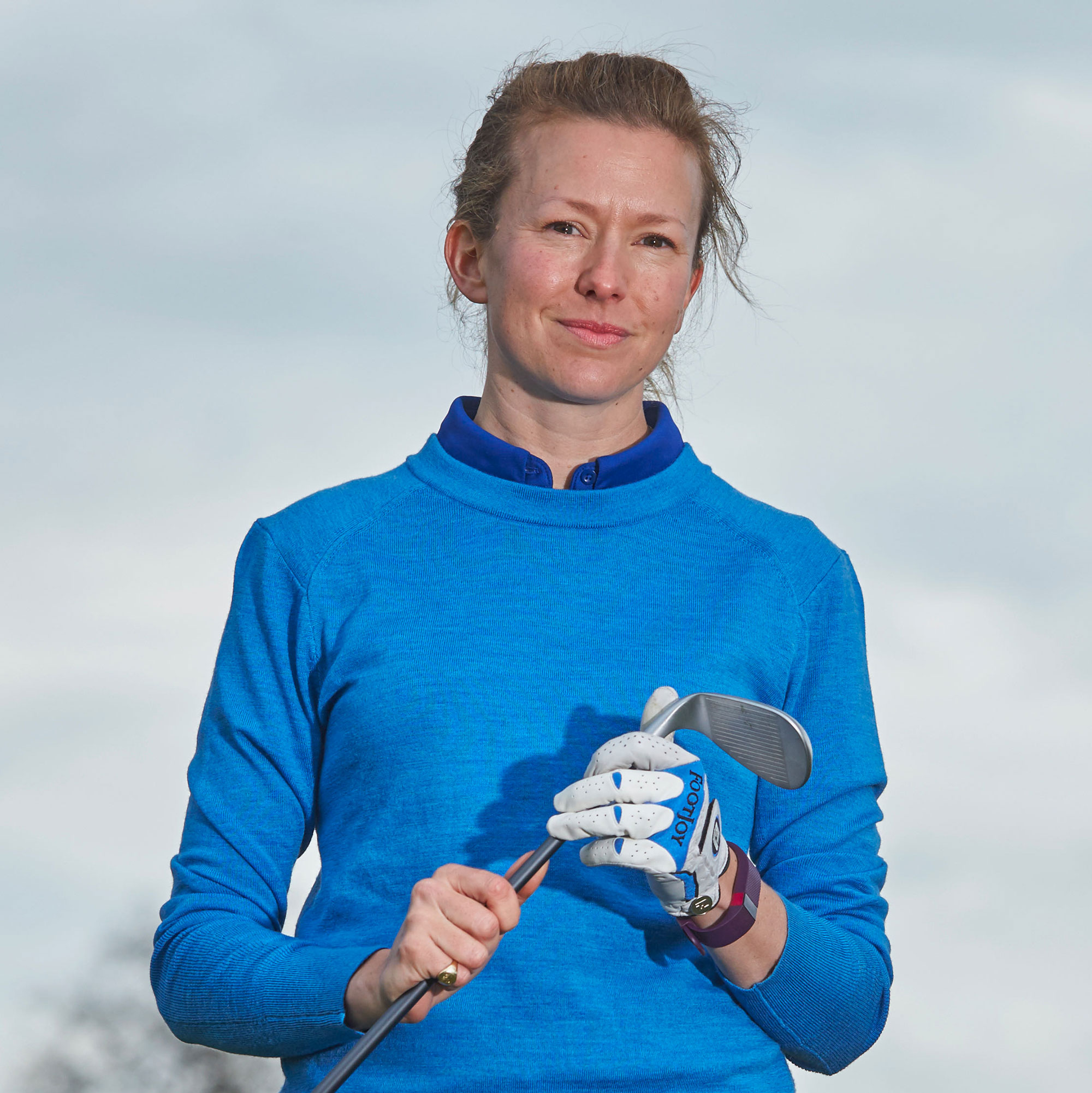 Advanced PGA Professional and freelance contributor
Katie is an Advanced PGA professional with over 20 years of coaching experience. She helps golfers of every age and ability to be the best versions of themselves. In January 2022 she was named as one of Golf Monthly's Top 50 Coaches.
Katie coaches the individual and uses her vast experience in technique, psychology and golf fitness to fix problems in a logical manner that is effective - she makes golf simple. Katie is now based at the stunning Hamptworth Golf Club on the edge of the New Forest. An experienced club coach, she developed GardenGOLF during lockdown and as well as coaching at Hamptworth she freelances, operating via pop-up clinics and travelling to clients homes to help them use their space to improve.
She has coached tour pros on both LET tour and the Challenge Tour as well as introduced many a beginner to the game.
Katie has been writing instructional content for magazines for 20 years. Her creative approach to writing is fuelled by her sideline as an artist.