Best Game Improvement Irons 2022
We take a look at the best game improvement irons that could help you find more greens and shoot lower scores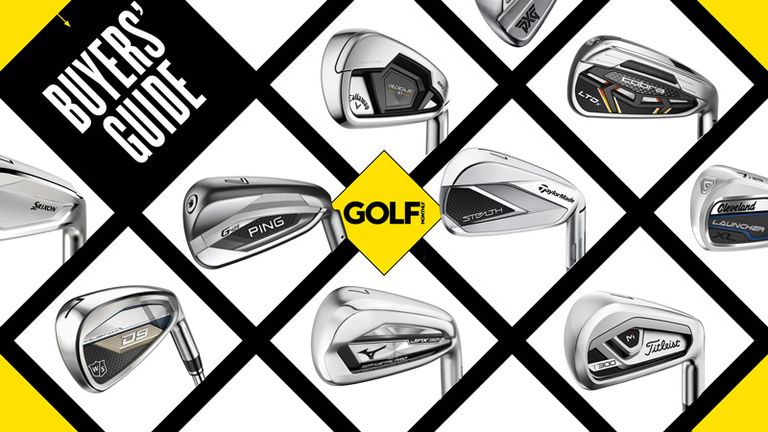 (Image credit: Future)
Golf Monthly Newsletter
Golf tips and expert instruction, golf club reviews and the latest golf equipment.
Thank you for signing up to Golf Monthly. You will receive a verification email shortly.
There was a problem. Please refresh the page and try again.
Best Game Improvement Irons
Outside your annual membership fees, your irons are probably the most expensive golf purchase you are likely to make. Therefore it is crucial to get the best golf irons for your swing and your budget.
Within this particular category - the best game improvement irons - you'll find clubs designed to get the ball up in the air quickly to give you longer carries. To stop the ball ballooning up too high, stronger lofts are common here to keep your trajectories powerful, providing a balance of distance and stopping power.
Game improvement irons also tend to be larger to be more forgiving, which is why mid-to-high handicappers tend to choose them. So what are the best current models in this category of iron? We've listed the leading models below.
Additionally if you perhaps want more control with your irons and value workability a touch more, then check out our guides on the best compact mid-handicap irons, the best distance irons or the best golf blade irons too.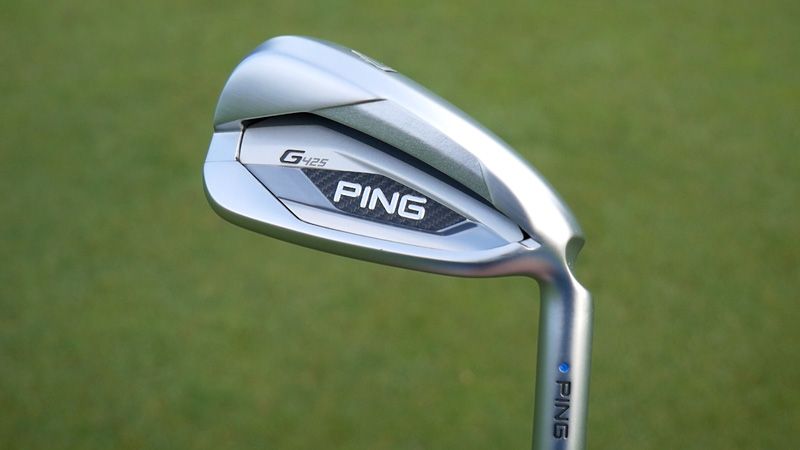 Powerful and forgiving
Reasons to buy
+
Classy, neutral styling
+
Arccos sensors embedded into the grip
Reasons to avoid
-
Not as long as others in this guide
Ping irons that don the 'G' moniker are known for being a forgiving distance iron that is well built and stylish. We think the Ping G425 offers an altogether more premium look than the G410 model. The overall size of the blade is slightly smaller than the G410 too, creating a slightly more compact look at address, but the shape has pretty much stayed the same.
Off the face, the G425 feels fast, making a nice loud sound without being too clicky. It is very stable off the face too, with toe and heel strikes maintaining a strong line through the air. The strong descent angle through most of the set also means it's nice and easy to control these irons when approaching greens.
Arccos sensors are now embedded in the grips throughout the G425 family and the premium shot tracking technology is another way these irons can directly improve your game. By resisting changing the lofts for even more distance, Ping has evolved the G425 into a forgiving, controllable and classy looking iron suited to a wide-range of golfers.
- Read our full Ping G425 Irons review
Best For Looks
Reasons to buy
+
Fast ball speed
+
Compact looks
Reasons to avoid
-
Not quite as forgiving as Hot Metal model
The JPX921 Hot Metal Pro features the same technologies as the Hot Metal model in a slightly more compact package with less offset. The JPX921 Hot Metal is the longest iron in the JPX range, thanks to the use of Chromoly 4140M and a re-engineered Cortech face, now 0.2mm thinner across the centre point, creating faster ball speeds.
These are assisted by a Seamless Cup Face featuring a variable thickness sole design that allows the leading edge to act as a hinge, generating more face flex. Three additional sound ribs produce a more solid sensation at impact while extreme perimeter weighting and toe bias in Mizuno's Stability Frame help to deliver greater consistency from off-centre strikes.
But we think one of its greatest assets is the combination of the performance and the looks. The irons appear compact at address and really look like a premium product in the bag, a no brainer inclusion on this best game improvement irons guide.
- Read our full Mizuno JPX921 Hot Metal Pro Irons review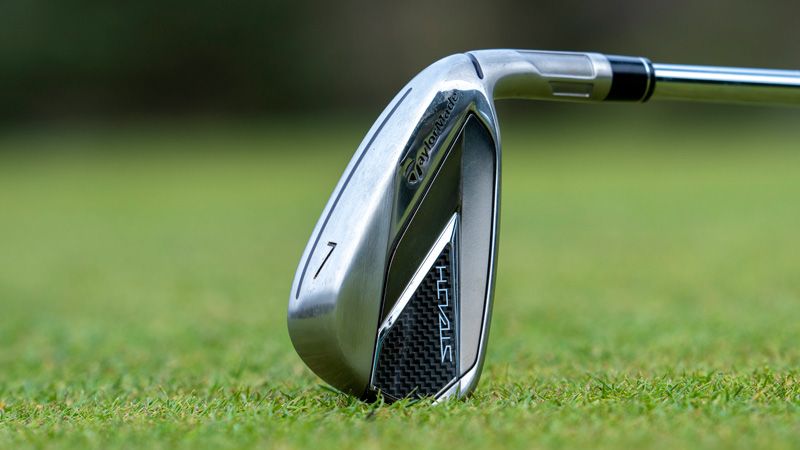 A stunning game-improvement iron that offers unparalleled accuracy
Reasons to buy
+
Incredibly accurate
+
Noticeably longer than outgoing SIM2 Max
+
Lively but pleasant sound and feel
Reasons to avoid
-
Considerably low spin limits stopping power
The Stealth iron become the single game-improvement iron option in 2022, which simplifies the range nicely for golfers that want even more distance and forgiveness than what is on offer in the P790 model.
While the enclosed cavity concept continues, the Cap Back design has evolved to where the mid section of the toe has been completely removed to lower the CG of the iron, assisting with both ball speed and launch.
TaylorMade has made across-the-board improvements in Stealth as its game-improvement offering for 2022 over the SIM2 irons. Golfers should notice the extra forgiveness at play while being drawn in by the premium, elegant look on the shelf. The low spin might be a concern but should be able to be managed via a custom fitting. We love the accuracy and distance this club provides, which should help mid and high handicappers find more greens.
- Read our full TaylorMade Stealth iron review
Classic Looks And Distance
Reasons to buy
+
Hot feel and high ball speeds
+
Classic look
Reasons to avoid
-
Slow swingers may not see benefit of distance and carry gains
The Titleist T300 iron is a game improvement club that offers a good combination of forgiveness and feel. Max impact technology remains and has been improved aesthetically because Titleist has taken the extra tungsten weighting and hidden it. This technology allows the face to be thinner, thereby improving launch, speed and feel.
The gentle offset means this player will appeal to a wide spectrum players seeking forgiveness and distance but from an iron that isn't obviously geared towards higher handicappers. In testing we found it produced a noticeable jump in distance compared to the Titleist T200 and the dispersion was excellent too. Additionally they are very easy to hit.
This is a great option for improving players seeking a little more distance and consistency – A distance machine with a classic look, and one of the best game improvement irons out there just now.
- Read our full Titleist T300 Irons review
Callaway Rogue ST Max OS Iron
Reasons to buy
+
Powerful distance
+
Offers gentle draw bias
Reasons to avoid
-
Not especially refined visually
The Rogue ST Max OS irons are slightly larger than the Rogue ST Max iron and offers higher launch, wider soles and enhanced offset in a very forgiving design for mid-to-high handicap golfers.They also come in a Lite version for seniors and lady golfers with a graphite shaft to help maximise swing speed.
The lofts aren't quite as strong as on the Rogue ST Max, which is an unusual quirk within the Rogue ST iron range but if you are looking for a blend of high levels of distance and forgiveness in a confidence-inspiring package, then the Rogue ST Max OS iron is well worth trying this year.
A distance-orientated, smart iron for the high handicapper
Reasons to buy
+
Long and consistently so
+
Very user friendly for golfers that utilise a lot of the face area
Reasons to avoid
-
Flat ball flight and low spin limits stopping power
The design of the LTDx looks similarly complex. In fact, it has a floating steel bar completely separate from the body and face suspended in a lightweight polymer to get the centre of gravity right behind the preferred striking area. This is said to encourage the face to flex more while also aiding the feel and sound.
Down at address, you'll notice the cut out section from the topline we saw in Radspeed has gone, which will please the traditionalists. It certainly looks inviting to hit although the rear of the sole is visible in the playing position from 7-iron and down, which we'd rather not see. This is likely a product of the fact the lofts have got even stronger here - the 7-iron is 26.5°.
For golfers that want to hit longer, straighter iron shots, the LTDx from Cobra delivers. The number on the bottom of irons has never meant so little, with lofts here getting even stronger to produce a penetrating flight, which could limit playability for those golfers that struggle to launch the ball. Comes with Arccos Smart Sensors and is available in One Length.
- Read our full Cobra King LTDx iron review
PXG 0211 DC Irons
An excellent value offering given the distance and forged-like feel
Reasons to buy
+
Forged like soft feel
+
Consistent distances
Reasons to avoid
-
Flat ball flight limits stopping power
This iron is built around the DualCor (DC) system that comprises two types os polymer inside the hollow head. The inner core polymer provides energy return while the outer core high COR polymer provides increased structural stability to support the thin steel face.
The standard 7-iron loft is 28°, so clearly this is a distance-orientated iron but through custom it can be built two degrees stronger or weaker. Our testing told us that this is a cast game improvement iron that sounds and somewhat feels like a forged club. The ball flat is quite low but the spin is high, which creates a balance of distance, a strong trajectory and stopping power that golfers of all abilities look for but especially the higher handicapper.
The longer shaft length also helps with generating distance, as does the extremely thin face that makes shots come off fast and consistently so. Looks wise, PXG has done a good job of hiding the sizeable chassis at address through topline masking although the back of the sole is visible in the longer irons. That said, for just £75 a club in the stock True Temper Elevate steel shaft, there is excellent value for money on offer here.
Honma T//World GS Irons
Legendary craftsmanship with modern day performance
Reasons to buy
+
Powerful feel with soft sound
+
Great forgiveness on low face impacts
The Honma T//World GS irons are all about gaining speed across the face to create more distance with less effort. They certainly provide that and with decent forgiveness too, they are an ideal iron for the golfer looking for as much help as possible in improving their game.
Both the men's and women's irons feature L-Cup structured faced which enlarge the sweet spot area. Furthermore, the variable ribs on the inside of the clubface reduce weight, improve ball speed and maintain spin control. Overall, we like the blend of power and forgiveness with a soft sound in a relatively compact package.
Cleveland Launcher XL Irons
Easy-to-hit irons for inconsistent golfers on a budget
Reasons to buy
+
Easy to launch
+
Explosive feel off the face
Reasons to avoid
-
Counterbalanced feel won't be for everyone
The Launcher XL Irons is said to be an ideal iron set for players seeking forgiveness and accuracy in one complete iron set. They feature hollow body long irons for distance and forgiveness, while cavity back short irons focus on precision when attacking the pin.
MainFrame technology faces are optimized with Artificial Intelligence to guarantee shots all over the face maintain distance and precision, while Action Mass CB, with a counterbalance weight in the grip end, helps players get on the correct swing plane while increasing head speed for distance. They also deliver a 15 per cent increase in MOI over the previous generation, providing more forgiveness and more shots that find their desired target.
To improve turf interaction, a V-Shaped Sole helps all players maintain speed and power through the ground for a cleaner strike, while loft specific grooves help pull the best performance out of every club.
The most user-friendly iron in the Srixon family
Reasons to buy
+
Confidence-inspiring looks
+
Consistently long carries
Reasons to avoid
-
Not as hot off the face as others
The ZX4 is Srixon's iron built for distance, whereas the ZX5 and ZX7 models are for more control and feel. In terms of how they provide more distance, MainFrame technology is a variable thickness pattern milled into the backside of each face, and it helps increase ball speed. More distance is the logical result of that.
The irons also help in terms of strike too with the Tour V.T. Sole which helps the iron move through turf rather than dig down into it. Of course there is also a fully hollow construction too which helps players hit shots further regardless of where they hit it across the face.
- Read our full Srixon ZX4 Iron review
Excellent value for money given the explosive performance
Reasons to buy
+
Supreme distance with good ball flight
+
Aesthetically appealing and competitively priced
Reasons to avoid
-
Not as workable as other Wilson irons
The Wilson Staff D9 irons offer a clean, classic look with top distance performance in a competitively priced package. There have been some significant improvements made to the D9 and the most noticeable is the reduction of the Power Holes from three layers to two on the longer irons. This has produced a cleaner look from the sole and produces the most efficient design in terms of the length they provide.
While the sole is visible on this iron up to the 7-iron, this isn't too off putting and it ultimately offers good forgiveness through the turf. The D9 also has an incredibly lightweight feel, ideal for those with a moderate to slow swing speed as it is easy to swing this club fast. This lightweightness contributes to a high launch, which we found surprising considering the strong loft on the 7-iron.
The D in D9 stands for distance and this club certainly delivers on that front too. When we tested the 7-iron we were finding it carried consistently over the 190 yard mark which was a considerable distance more than the other game-improvement, distance irons launched this year. Competitively priced and clearly the longest club on the market in 2021, the D9 is as close to the perfect game improvement iron as you can find.
- Read our full Wilson Staff D9 Irons review
A confidence-inspiring model that will likely now be discounted in price
Reasons to buy
+
Good distance and forgiveness
+
Nice soft sound
Reasons to avoid
-
Minor performance differences on the last model
One of the best TaylorMade irons the brand makes, the SIM2 Max was the smaller of the brand's two game-improvement irons for 2021. It does what all good cavity back irons should do: go far and offer forgiveness. While the SIM2 Max arguably offers little in performance difference from last year's SIM Max, it still does a very good job at offering distance and forgiveness, all in a good looking iron head.
There were some fairly significant design changes made to the SIM2 Max irons over last year's SIM Max with the Speed Bridge removed in place of a polymer cap. Aesthetically, this has created a much more pleasing look from the back and the subtle carbon fibre details have created a hollow cavity back effect from the future.
From address, the SIM2 Max has a generous sole width with a confidence inspiring amount of offset and a thick topline. This is ideal for the higher handicap golfer who needs a bit of extra help from the club. The SIM2 Max OS is an even larger head with more offset if you're looking for a club that is even more confidence inspiring.
- Read our full TaylorMade SIM2 Max Irons review
An appealing option from last year that you might be able to pick up for a cut price
Reasons to buy
+
Strong flight with low spin
+
Increased distance
Reasons to avoid
-
Not everyone will like look of carbon fibre top line
The Radspeed irons from Cobra are a fantastic upgrade on the prior year's Speedzone iron and the subtle improvements have made a marked difference to this excellent game improvement offering. Cobra kept the lofts on the Radspeed the same as the Speedzone, but during our testing we found the 7 iron went five yards further on average. This is very impressive considering the lofts have not changed and it is a credit to Cobra's clever design in the Radspeed.
What has changed however is the look of this club at address and it is much more appealing to the eye. The sole shape is smaller – playing narrower and with a little less camber – which means you can't see the back of the sole at address. The carbon fibre effect on the top line has been made a little darker, which also tricks the eye into thinking this is a thinner club that it really is.
The Radspeed has a soft feel to it too, thanks to the 3D printed medallion sitting behind the face, but still offers plenty of zing off the face that provides that excellent overall distance. With Cobra Connect grips as standard – and a One Length option available – the Radspeed irons offer some of the best pound for pound performance and value in the iron market.
We liked it so much we also included it in our best distance irons and best golf irons for beginners guides when it launched last year.
- Read our full Cobra Radspeed Irons review
How we test for the best game improvement irons
All golf irons, and golf gear, goes through a thorough and comprehensive testing process at Golf Monthly. Before testing, the Golf Monthly team will usually attend product launches and meet with the manufacturer's R&D experts to understand the new technology.
Usually, when it comes to hitting the clubs, we use an indoor simulator at Foresight Sports so we can hit in a controlled environment using premium balls and a launch monitor.
We then look to test the clubs outside and this usually takes place at West Hill because of the awesome practice facilities available. When it comes to actual reviews, we should say that no company can buy a good review because our testers tell it how they see it.
How to choose the best game improvement irons
This is the first question you need to ask yourself when looking for the best game improvement irons. Importantly there are some important variables to consider within that too.
What level are you? - Game improvement irons tend to have larger heads, more offset and are designed to help players who struggle with strike and distance.
They tend to have large cavities and different pieces of technology to help in this regard. As such if you are a player who values greater feel and workability then we recommend looking elsewhere - at the best golf blade irons or best compact mid-handicap irons for example. Whereas if you think you need as much help as possible then the game improvement category is for you.
Feel/sound - This is a subjective factor but how a club feels in your hands is important. Do you want it to feel really powerful off the face, or retain some level of workability and control? Additionally how do you like your irons to sound at impact? Clicky or more muted? The best way of finding out what you like and what suits your game is testing them out for yourself or getting a thorough custom-fitting, both of which we would always recommend.
Looks - How do you want your irons to look? As we are sure you agree, many of the models above look very different from one another not only in the bag but at address and on the rack. Therefore this factor is all about finding a model you like the look of, and has a look that gives you confidence.
Price - This is also an important factor to consider. Most of the models above come in at different price points so there will be a model for everyone. Before finally pulling the trigger on your purchase, be aware of how much you can or want to spend, and adjust accordingly.
FAQs
What are considered game improvement irons?
Game improvement irons are a type of iron built around helping golfers hit the ball further, higher and straighter. As such they are one of the most forgiving iron categories in golf because they traditionally suit players who need help with those factors. They are called game improvement because they are aimed at golfers who are early into their golfing journey and are looking to improve quickly through technology as well as technique.
What is the best game improvement iron?
This is a subjective question - if you go for a fitting for any of the irons we've featured in this guide then you're sure to unlock extra performance over what is currently in your bag. But if pushed to pick our favourites based on the testing we've done so far, our top four game improvement irons would be the Titleist T300, TaylorMade Stealth, Mizuno JPX921 Hot Metal Pro and Ping G425.
What handicap are game improvement irons for?
Usually game improvement irons are traditionally suited to players with mid-to-high handicaps although some professionals have occasionally put game improvement irons in the bag at the longer-iron end of the bag. They tend to suit players who need help with distance and forgiveness, and as such they are not best suited for players who want more feel and workability.
They are also designed to give players confidence which explains why they tend to have larger heads compared to the best golf blade irons, or the best compact mid-handicap irons.
Do game improvement irons go further?
Typically yes, game improvement irons do go further than other types of iron because they have been designed to do so through stronger lofts and larger more powerful heads that transfer more energy back into the ball at impact for more speed. There are also many technologies built into the head to help players launch the ball higher and keep it flying straighter, regardless of where on the club face it strikes it.
Joel has worked in the golf industry for over 12 years covering both instruction and more recently equipment. He now oversees all product content here at Golf Monthly, managing a team of talented and passionate writers and presenters in delivering the most thorough and accurate reviews, buying advice, comparisons and deals to help the reader find exactly what they are looking for. So whether it's the latest driver, irons, putter or laser rangefinder, Joel has his finger on the pulse keeping up to date with the latest releases in golf. He is also responsible for all content on irons and golf tech, including distance measuring devices and launch monitors.
During these enjoyable years he has had some money-can't-buy experiences, like interviewing Tiger Woods and Rory McIlroy one-on-one and covering the 2010 Ryder Cup at Celtic Manor.
One of his career highlights came when covering the 2012 Masters he got to play the sacred Augusta National course on the Monday after the tournament concluded, shooting a respectable 87 with just one par and four birdies. To date, his best ever round of golf is a 5-under 67 back in 2011. He currently plays his golf at Burghley Park Golf Club in Stamford, Lincs, with a handicap index of 4.7.
Joel's current What's In The Bag?
Driver: TaylorMade SIM2, 9°
Fairway wood: Titleist TSi3, 15°
Hybrid: Titleist TSi2, 18°
Irons: TaylorMade P770, 4-PW
Wedges: Titleist Vokey SM8, 50°, 54° and 58°
Putter: Evnroll ER2V
Ball: 2021 Titleist Pro V1x