Best Kids Golf Shoes 2023
We take a look at some of the best kids golf shoes on the market right now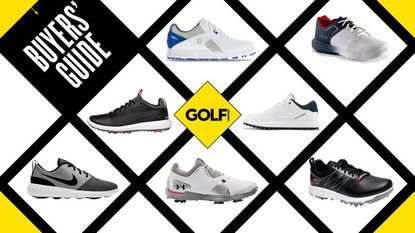 Best Kids Golf Shoes 2023
It can often be a difficult task to find the right golf shoes for your children. Not only is stock hard to come by, but finding a style they like can be tough, too. Functionality is also a big thing to consider, as you want the next pair of kids golf shoes you buy to keep your kids feet dry, provide plenty of grip and last a long time. While that may seem like a lot to ask of a golf shoe, there are actually a ton of options out there that that'll help do that. So this guide, we're going to take a look at a wide range of the best kids golf shoes that will perform out on the golf course.
From spiked shoes for winter golf, to spikeless shoes for the summer months, this guide has a golf shoe golf shoe that will suit every taste, style and budget. Featuring some of the best FootJoy golf shoes, best Adidas golf shoes and best Puma golf shoes, we've put together this comprehensive list thatis packed with all the best shoes that'll help your kids enjoy their round and play good golf! Plus if you're thinking of kitting your little ones out with some of the best golf equipment, why not check out our guides on the best best golf club sets for kids or best kids golf gloves.
Best Kids Golf Shoes
Why you can trust Golf Monthly Our expert reviewers spend hours testing and comparing products and services so you can choose the best for you. Find out more about how we test.
adidas Youth ZG23 Golf Shoe
Comfortable and lightweight, this is a shoe that will keep golfers of all swing speeds well supported
Specifications
Sizes: 1.5-6.5
Colors: 2 (White/Blue; White/Pink)
Spikes?: Yes
Waterproof?: Yes
Reasons to buy
+
Super soft midsole and upper
+
Lightweight yet incredibly stable
+
Upper wipes clean easily
Reasons to avoid
-
Design may not be to everyone's tastes
Having tested the adult version of the adidas ZG23 Golf Shoe we can safely say the Junior offering will certainly be a hit among younger players. The Lightstrike is a stunning golf shoe that boasts a sporty trainer profile akin to some of the best golf sneakers out there. The standout feature of the new shoe is the Lightstrike and Lightstrike Pro technology used throughout the revamped midsole. Lightstrike replaces the familiar Boost technology seen in some of the best adidas golf shoes on the market and it will certainly help to keep your kid's feet feeling well cushioned and supported during long days on the golf course. Twin that with the soft upper on offer here and your children will certainly have a lot of support for their feet here.
The ZG23 also comes Stability Fin that helps to keep their feet locked into the shoe throughout their golf swing. Particularly for kids with smaller feet, this is a great addition, which can help to mitigate blisters and ensure that their feet are well planted on the ground, helping them produce a better connection on the golf ball. They are also very lightweight another great design feature that is particularly handy if your kids play a lot in the summer months.
Puma Youth Ignite PWRCAGE Golf Shoes
A very comfortable and stylish spiked golf shoe
Specifications
Sizes: 4-7
Colors: 2 (Black; White)
Spikes?: Yes
Waterproof: Yes
Reasons to buy
+
Easy to get on and off thanks to BOA fit
+
Extremely comfortable
These Ignite PWRCAGE Junior shoes are just like the adult version, the Puma Ignite Pwradapt Caged Shoe. First of all, they come with the same level of comfort, thanks to the ultra-responsive Ignite cushioning foam. That revolutionary material provides greater energy return and excellent comfort. The performance mesh upper boasts a low-profile silhouette and comes with a soft tongue section that makes sliding them on a breeze. You'll also benefit from the shoes' BOA fit closure system that is perfect for any junior golfer who doesn't like using laced shoes.
Secondly, the athletic and sporty look of the shoe has remained, which kids are sure to find appealing. The cleated outsole, that comes with six tornado spikes, provides excellent traction too in the wettest of conditions, akin to some of the best spiked golf shoes on the market. That in turn makes this shoe an excellent option for any junior golfer looking to improve their technique and balance over the golf ball. Equally they deliver a locked in feel thanks to the closure system, which will prevent your little one's feet from sliding around in the shoe.
Nike Roshe G Junior Shoes
A stylish shoe that is great for summer golf
Specifications
Sizes: 2-7
Colors: 10 (Black; Grey; Pink; Red; Yellow; Echo Pink; Black/Blue; Grey/Infrared; White/Hot Punch/Aurora Green; Sail/Magic Ember/Newsprint)
Spikes?: No
Waterproof?: No
Reasons to buy
+
Perfect for use on and off the course
+
Several colours to choose from
+
Excellent for summer golf
Reasons to avoid
-
Sacrificing grip to other models
The Roshe design is one of Nike's most popular lines in the younger generation so it made sense for the big-name brand to bring that success into the golf sector. Regarding the Roshe G Junior shoes, kids can now enjoy unrivalled comfort thanks to an injected midsole that delivers a spongey feel as they walk around the course. That lightweight cushioning does also deliver a lot of support to ensure your kids don't get too tired on their feet during their round. Akin to the excellent adult version, the Nike Golf Roshe G Tour, these shoes boast a lot of quality, so much so that we decided to include them in our guide to the best Nike golf shoes.
As well as its appealing looks, there are a host of other great features on offer here. For example, they are excellent for summer golf thanks to the breathable mesh upper that'll keep your kids feet nicely ventilated on the golf course. The Roshe G Junior shoes also come in several colour options, which means kids can get creative with the style they want to put on display while donning the famous Nike swoosh. If you're looking for more excellent golf shoes for summer, then why not check out our guide to the most breathable golf shoes.
FootJoy Fuel Junior Golf Shoe
A sporty shoe that delivers excellent comfort
Specifications
Sizes: 1-6
Colors: 1 (White/Red/Black)
Spikes?: No
Waterproof?: Yes
Reasons to buy
+
Clean, modern styling with an athletic look
+
Plenty of traction and waterproof protection
Reasons to avoid
-
Shoe upper could have more padding for added comfort
One of our favorite offerings from FootJoy's latest range of golf shoes is the FootJoy Fuel and it is now available in a kids option. It comes with a very sporty design that will appeal to most kids on the golf course. It is sleek and sharp and the colors on offer here really do stand out to make this one of the best golf shoes on the market.
In terms of performance, the Fuel comes with a waterproof upper that will keep your kids feet bone dry in the wettest conditions. The synthetic upper is easy to wipe clean too, a great feature for any parent, plus it is also breathable, making this a great summer golf shoe. Turning the shoe over will reveal its very grippy sole that delivers excellent traction both on hard and slightly softer conditions. Comfort is also not a problem here, with your kids able to take advantage of a very stable and cushioned sole that is made from Stratolite Foam, that'll keep their feet feeling fresh during long days on the course.
adidas TOUR360 22 Junior Golf Shoe
Specifications
Sizes: 1.5-6.5
Colors: 1 (White/Pink/Blue)
Spikes?: Yes
Waterproof?: Yes
Reasons to buy
+
Visually stunning
+
Waterproof
+
Excellent comfort
Reasons to avoid
-
Outsole is hard to clean
Having tested the adult version of the adidas Tour360 22, we were very impressed with what is on offer here and feel the junior version is equally as brilliant. The upper is made from a premium leather which is 100 percent waterproof that'll help to keep your kids feet dry out on the golf course. The shoe mimics the natural shape of the foot, making it great to help keep your kids feeling comfortable on the golf course. But that will also accomodate the natural movement of the foot throughout the golf swing, helping your youngsters improve their technique.
The shoe itself looks fantastic and features pops of pink and blue on its Boost sole that delivers excellent comfort and support around the course. While it can be hard to clean, the Boost sole delivers superior energy return too, which will make your kids feel like they're bouncing around the course. They also come with an INSITE sockliner that adds additional padding for an optimal fit to their feet. Grip is also brilliant here too, with the Tour360 coming with a six cleat design, that is complimented by rubber teeth on the sole of the shoe. Overall, these are a great option for any budding young golfer looking to play better golf.
FootJoy Pro/SL Junior Shoes
Provides extreme comfort and stability on the golf course
Specifications
Sizes: 1-6
Colours: 1 (White/Blue)
Spikes?: No
Waterproof: Yes
Reasons to buy
+
All the benefits of Pro/SL
+
Comfortable
+
Delivers excellent stability
Reasons to avoid
-
Supple leather scuffs easily
What better way to begin your golfing adventure than with a pair of FootJoys on your feet. Undoubtedly one of the best FootJoy golf shoes, the Pro/SL offers kids outstanding performance coupled with a modern design. We gave the adult version of the Footjoy Pro/SL golf shoe a 4.5 star rating, and the same features are present largely in the junior edition. They are super comfortable and deliver excellent stability around the course, that'll ensure your kids don't incur any injuries around the course but also keep their feet feeling unfatigued during their round.
These shoes are also fully waterproof thanks to their ChromoSkin leather upper. That means juniors will be able to take to the course in any and all conditions and return home with dry feet. Furthermore, at a time when getting on top of the fundamentals could be crucial, the perimeter weighted outsole will give young enthusiasts the best chance to develop a powerful and balanced swing. They are a spikeless golf shoe which may be a draw back in terms of the grip on offer here, but that also makes them a great summer golf shoe.
Under Armour Draw Sport Junior SL Shoes
A sleek and versatile golf shoe that offers tons of ventilation
Specifications
Sizes: 3-5
Colours: 1 (White/Academy)
Spikes?: No
Waterproof?: Yes
Reasons to buy
+
Quality construction
+
Durable
+
Breathable
Reasons to avoid
-
Limited size and colour options
This is an ideal shoe for those just getting their teeth into the game. To begin with, the upper is made from microfibre leather, which is designed to be breathable and durable. That means juniors will enjoy the performance on offer for as long as the shoe fits, with the Under Armour being particularly handy in summer golf conditions keeping your child's feet cool and dry on the golf course.
As with some of the best Under Armour golf shoes, these shoes deliver excellent comfort all around the course. That underfoot support is provided by the brilliant EVA footbed - which uses a compression foam that delivers ultimate responsiveness - and a Charged Cushioning midsole. Although spikeless, the rotational resistance outsole offers plenty of grip, while the shoe is light and stable for kids to feel like they're wearing no more than their favourite pair of trainers. That makes them an excellent shoe for summer golf!
Adidas CP Traxion Shoes
A stunning golf shoe that is great in wet weather
Specifications
Sizes: 3-6
Colours: 2 (Black; White)
Spikes?: Yes
Waterproof: Yes
Reasons to buy
+
Handles all elements
+
Lightweight and modern design
Kids like to play sports in every kind of weather so putting them in a pair of golf shoes that can deal with rain, wind, mud, sleet, snow and whatever else mother nature conjures up is crucial. As a result, this makes these Adidas CP Traxion shoes an excellent model to consider as they are designed to be breathable and provide water-repellent protection from wet weather. They also come in a wide sole option which is great for those with slightly bigger feet!
Further protection is provided via a soft cushioning for comfort. Meanwhile, six well-placed cleats also deliver excellent grip on the course, helping your kids plant themselves and rip through each shot. They come with a low profile too, which brings you closer to the ground and will allow your kids to improve their balance and weighting over each shot. The company know how to make a golf shoe, with the best adidas golf shoes being worn by a number of the World's elite.
Skechers Junior Go Golf Blaster Shoes
Superior comfort and waterproofing will keep your kid's feet well protected on the golf course
Specifications
Sizes: 2-6
Colours: 2 (Black; White/Lime)
Spikes?: Yes
Waterproof: Yes
Reasons to buy
+
Loads of performance
+
Replaceable spikes
+
Waterproof
Reasons to avoid
-
Not as stylish as others
In these Go Golf Blaster shoes, Skechers has implemented much of the technology you would see on larger models, making them a top performer on this list. They feature Skechers H2GO Shield waterproof protection, GOGA Max cushioning and the added element of replaceable Softspikes, which is a nice touch given kids' ability to lose things with ease.
In addition, they are well made and durable, meaning the young up-and-comers will be able to get plenty of use out of them should their eyes not wander to a new model. Plus the easy-to-use lacing system on these sneakers means that they are very easy for any junior player to put on. Skechers know how to make some of the best budget golf shoes and these Go Golf Blaster shoes allow for superb performance without breaking the bank.
Under Armour Spieth 4 Junior Shoes
Want to play like Jordan Spieth? Look no further...
Specifications
Sizes: 3-5
Colours: 1 (White)
Spikes?: Yes
Waterproof?: Yes
Reasons to buy
+
Tour player connection
+
Cool, modern styling
Any shoe bearing the popular name of Jordan Spieth is sure to go down well with aspiring juniors. The shoe is a spiked model, which means that it will deliver plenty in the way of traction, allowing your youngsters to get more power and control on each shot. Having good grip is an important thing to consider also when kids are learning the game as it can help them improve their technique. But while you might think that spikes can add to the weight of a pair of golf shoes, that is not the case here with this offering from Under Armour being very lightweight and completely waterproof. That makes them a great option for anyone planning on playing both winter and summer golf.
Underfoot, the dual durometer EVA footbed offers loads of support in all directions, negating the risk of losing balance or perhaps injuring bones while they are still growing. Additionally, a tongue lining features for extra comfort across the top of the foot while on the course. Akin to many of the best spiked golf shoes these are a very comfortable option that'll help your kids start to improve their golfing game.
Inesis Golf Grip Waterproof Shoes
An excellent value golf shoe that boasts a stunning aesthetic
Specifications
Sizes: 1-5
Colours: 2 (Snow White/Navy Blue; Navy Blue/Sunflower)
Spikes?: No
Waterproof?: Yes
Reasons to buy
+
Walking comfort
+
Excellent value
Reasons to avoid
-
Durability could be an issue
Inesis golf products are a byword for fantastic value, with their shoes ranking as some of the best golf shoes for under $100. Designed and developed by keen golfers, these high-traction and lightweight shoes perform well and do everything that you'd expect a good golf shoe should at a low price point.
What we liked about these kids shoes, in particular, were the little details. It features a faded colour change on the mid-section of the shoe which gave it a stunning aesthetic that looked great on the golf course. While they don't come with cleats, the rubber spiked soles deliver excellent traction on the golf course, particularly during the summer months. They also come with a two-year waterproof warranty and the pieces of technology designed for comfort and stability that would look at home on a shoe triple the price.
Stromberg Vector Junior Spikeless Shoes
A super comfortable golf shoe
Specifications
Sizes : 1-5
Colours: 1 (White/Blue/Grey)
Spikes?: No
Waterproof?: Yes
Reasons to buy
+
Waterproof
+
Low-profile, athletic look
+
Very comfortable
This excellent value shoe for junior golfers is good looking, supportive and grippy. It is a high-performing golf shoe but is available to players for under $45 - an excellent price considering what's on offer here and how durable they are. Particularly for kids who can sometimes be guilty of jumping in the mud and getting their shoes ruffed up, these are an easy to clean and maintain shoe that will last a long, long time.
Similar to many of the options featured on our guide to the best golf shoes for walking, these are a very comfortable shoe that will give plenty of support to your child's feet as they walk around the golf course. The Stromberg's water-wicking properties also mean it can be worn in dry and damp conditions, although the spikeless outsole means they won't be great in really wet conditions. Our only issue is that it's only available in one colour, but it's a stylish one nonetheless.
How we test golf shoes
Our golf shoe testing methodology revolves around putting models to the test over a number of rounds and in different conditions. This is so we can gain a better idea of overall performance in terms of factors like grip comfort, grip, stability, waterproofing and how they actually look on the golf course. Each of the shoes listed above has been personally used by a member of the Golf Monthly team. This is the best way of testing a golf shoe as using it in the real world over a number of weeks allows us to see how they perform when variables change like weather, ground conditions, different stances and lies, and so on.
We think this also gives us information on the little details as well like which brands come up small or large, which models start to rub a bit too much after 36 holes, which designs can be used off the golf course and for the drive home? We are very comprehensive in our tests to the point where we will regularly attend product launches and meet with the manufacturer's R&D experts to understand the new technology. That isn't to say manufacturers can buy a good review though, as all our reviews are made by golfers, for golfers.
How to choose the best golf shoe
It can sometimes be pretty hard to find the right pair of golf shoes for your kids. There are a ton of designs and styles out there and while you want to ensure you're getting the best pair of shoes to look after their feet, you're going to also want to ensure you're getting a durable shoe that'll last a long, long time.
1. Spiked or spikeless?
The best golf shoes above are split into spiked (or cleated) and spikeless designs and there are pros and cons of each. Spiked golf shoes offer better grip and stability but don't sit as low to the ground as spikeless models.
Spikeless golf shoes offer off-course versatility. They are perfect for driving in the car to the golf course, playing a round, and then driving home again because they are usually light and comfortable, but most won't offer as much traction as a spiked shoe. For more information on what to buy, check out our guides to the best spiked golf shoes and the best spikeless golf shoes.
2. Waterproofing
If you live somewhere that gets a lot of rain then a waterproof shoe is a must. The best waterproof golf shoes will keep your child's bone dry however if you play golf in glorious sunshine most of the time, then you may view other factors as more significant. Many players choose to have one pair for winter and another, lighter pair for summer to keep them fresh and suit different requirements.
3. Getting the right fit
Particularly for your little ones, getting the right fit is seriously important to ensure their feet are well supported and are comfortable. Blisters can easily build up if you don't get them the right fit and their feet can also slide around, so make sure to get them measured beforehand.
When trying a pair on for the first time, listen for the 'whoosh' sound when you slide your feet in - that's the sound of all the air leaving the shoe to confirm it is the correct size, but do a walking test to be sure. They shouldn't pinch anywhere, nor should your feet be moving around inside.
When it comes to the right fit it is also worth considering different laces. Normal laces are good for most but for some golfers, BOA laced shoes provide more convenient fastening and shouldn't loosen during the course of a round, but are usually a tad more expensive.
4. Comfort
Comfort is king on the golf course. When buying any piece of apparel, the main thing to considering in your buying decision should be how comfortable am I wearing this product. When it comes to buying shoes for your kids, that is more important than ever to think about, with your kids comfort on the course being directly relatable to how much they enjoy their round. Ensuring they're wearing supportive and cushioned shoes is a top priority when picking out the right footwear for them. So for more inspiration on picking out supportive golf shoes, check out our guide on the most comfortable golf shoes.
5. Styling
Thankfully modern golf shoe design has seen many brands not just create traditional, classic-looking shoes, but also modern styles that can be used off the golf course too. That means there are plenty of excellent designs out there that we're sure your kids will love. As kids these days love everything sporty and cool, why not take a look at our guides to the best golf sneakers, best high-top golf shoes and best casual golf shoes.
FAQs
Do golf shoes really make a difference?
Yes, 100%! Like any other sport-related shoe, they have been specifically designed for the purpose in hand. A golf shoe provides great grip over an array of areas, meaning that you can swing knowing you won't slip over. What's more, they are there to provide comfort, as well as style when out on the golf course.
Are spiked shoes better than spikeless?
Both are perfectly reasonable for golf performance, but one is designed for wintery conditions, whilst the other has summer in mind. Spiked shoes provide more grip than spikeless shoes, with the material used more suited to mud and wet conditions. Often, spikeless shoes are lighter than their spiked counterparts, making them better suited to warmer conditions.
What golf shoes should my kids wear?
That depends on several factors. Firstly, think about the style of the shoe and whether the shoe appeals to your kids tastes. You also then want to think about the comfort and support on offer in each golf shoe in order to protect your little one's feet. Waterproofing and durability are also very important factors to consider and you'll also want to decide with them about whether to go for a spiked sole or a spikeless sole, depending on the type of courses you usually play.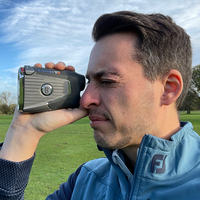 From clubs, balls and tees, to essential sportswear and fitness products, keep it affordable with a little help from our promo and coupon codes.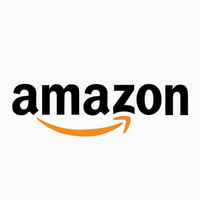 Get saving on those Amazon orders with these coupon codes to help reduce the price in your basket.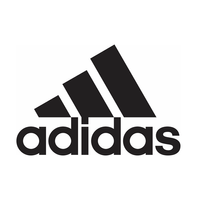 adidas coupon codes to get all kinds of branded golf gear for less, including hats, polos, trainers, bags & balls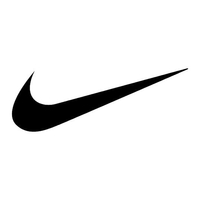 Use these Nike coupon codes to save when you shop for shoes, apparel and great golf gear.