Best Golf Club Sets For Kids 2023
We look at some of the options out there for children. Suitable sets for little golfers keen on taking up the game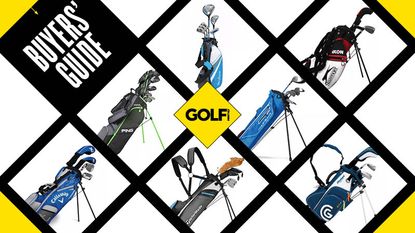 (Image credit: Golf Monthly)
Best Golf Club Sets For Kids
Many of us will have fond memories of picking up an adult size golf club when we were younger, and giving it a good whack. If you were really lucky, you may even have got a cut down club or two to play with. These days the best golf club sets designed specifically for kids. They are light and easy to swing, and seek to make the game as easy as possible for their user. The best golf club sets for kids feature shorter and more flexible shafts to ensure young golfers can hit the golf ball properly and get more enjoyment out of the game.
Many of the sets below are available in different sizes, with manufacturers only too aware that as kids grow, they need longer clubs in order to strike the ball properly. What tends to differ from brand to brand is the number of clubs you get with each set. At a really young age, sets generally don't include more than about five clubs. Then, generally speaking, more options become available as you move up the age brackets. So, if you're in the market for junior golf clubs, here are some of the best golf club sets for kids. Additionally also take a look at out guide on the best women's golf sets and the best golf club sets for beginners.
Best Golf Club Sets For Kids - Best Golf Club Sets For Juniors
Why you can trust Golf Monthly Our expert reviewers spend hours testing and comparing products and services so you can choose the best for you. Find out more about how we test.
A forgiving, high launching club set that boasts a simple yet eye-catching design
Specifications
Clubs: 6 (driver, hybrid, 7 & 9-irons, wedge, putter)
Reasons to buy
+
Stunning visuals
+
Excellent forgiveness
+
Putter was a highlight
Reasons to avoid
-
Matte white finish on driver will split opinions
An excellent all-round set for junior golfers, the Ram G-Force Junior Set offers solid performance attributes for any player around the ages of 10-12 years-old. We took this package set out on the course and the first thing to say is it comes with a very simple yet smart design. We loved the blue, white and black color scheme and there is also a light green option too.
The driver that comes with this set has a lot of loft and boasts a lightweight shaft. Putting it to the test, we found this combination resulted in an impressively high ball flight, but we were a little unsure of the matte white finish on the crown, which may wear away and chip over time. The graphite shafts are also present in the irons and wedges and we found they also delivered a lot of built-in forgiveness too! The highlight of the set was the putter, which boasts a similar to some of the best blade putters on the market. We loved how much distance control that was on offer here and the excellent alignment lines on it's back were yet another bonus.
An excellent starter set for those picking up their first clubs
Specifications
Clubs: 2 (9-iron and Putter)
Reasons to buy
+
Excellently weighted thanks to graphite shafts
+
Some very cool visuals
+
Tacky golf grips
Reasons to avoid
-
The strap on the bag did slip off your shoulder at times
Are you a parent looking to get your kids into golf as early as possible? Well this could be the perfect golf set for you! It is important to integrate a correctly sized and weighted golf set as early as possible and the Inesis Kids Golf Kit aims to do just that. We took our kids out for a spin around the course, and the first thing we all loved was the bright and playful colorscheme featuring a 'Babeez Golf' bee dessign on the side of the bag. The black and yellow colors look great on the golf course and the clubs feel super lightweight thanks to their graphite shafts. That makes them very easy to pick up and swing while maintaining an excellent level of control.
The pack comes with a putter and a 9-iron, and they did come on the long side, giving plenty of room for your kids to grow into them - but are perhaps towards the older side of the 2-4 year-old age range. The grips were very tacky and are thin enough for a small pair of hands, and the weighting of the head of the 9-iron is perfect for any young player. The putter also comes in a pleasing Anser-style shape and has two sight-lines on its back, which should subconsciously assist with helping your child see where the putter is aiming. And the bag offers lots of space too, boasting several pockets that have enough room for balls, tees and other small items.
A high quality aspirational set perfect for any young player growing into the game
Specifications
Clubs: Three sizes; small (three clubs), medium (six clubs), large (seven clubs)
Reasons to buy
+
Versatile packages available depending on your experience level
+
Great aesthetics on clubs and bag
+
Lightweight and forgiving clubs
Reasons to avoid
-
Clubs do come up a fraction long
For any budding junior golfer, there comes a time when it makes sense to invest in good quality golf equipment and, with this offering from Cleveland Golf, you get exactly that. Depending on your needs it features in three different package sizes - a small size that comes with three clubs (hybrid, 7-iron and putter), medium that comes with six clubs (driver, hybrid, 7 & 9-irons, wedge, putter and a large size with seven clubs (driver, hybrid, 7 to 9-iron, wedge, putter).
The first thing we noticed was the aesthetics, with the styling of the bag particularly impressing as a colorful and modern offering, akin to many of the best golf bags on the market, while the clubs themselves feature plenty of loft that helped us get the ball airborne. During our testing sessions, our kids particularly enjoyed how light the shafts were here, meaning you can produce faster club head speeds that enable you to hit the ball further. Cleveland have also added a very thoughtful touch, engraving the brand's logo in the centre of the face, giving the user a clear target to aim for. And as with the best Cleveland wedges, these clubs boast a stunning level of quality that'll help your kids develop their golfing skills.
Ping Prodi G Junior Sets
A premium set of clubs that offer excellent forgiveness thanks to Pings clubhead technology
Specifications
Clubs: 12 (Driver, fairway Wood, hybrid, 6,7,8,9-iron, PW, 52 & 56 degree wedge, putter)
Reasons to buy
+
Delivers excellent club speeds
+
Stunning visuals on clubs and bag
+
Very forgiving to play with
Reasons to avoid
-
Comes at a larger price point
Custom-engineered to fit golfers aged 7-13 and between 4' 5" and 5' 2", these clubs feature the same technology that you'll find in some of the best Ping golf irons and best Ping drivers Ping's crown turbulators are present in the woods and aims to reduce aerodynamic drag on your swing. That helps younger players increase their clubhead speed and put more power on each shot. Meanwhile, a dragonfly crown is also present here that makes the head of your woods much more efficient. The irons feature a CTP insert and graphite shafts that we found made them a lot easier to swing. Combine that with their steel heads, which are perimeter weighted, and you'll find they are a very to make them a very forgiving set of irons.
In our testing, these technologies delivered higher ball flights without and added distance in the woods and irons, without having to swing the club too fast. That's a great thing to note as many junior players looking to perfect their technique can be guilty of trying to swing too hard through the ball, which can cause them to chunk the ball. Ultimately, the additional speed on offer here is a great help to prevent that. The smart, professional look of the set as a whole (including the green and black carry bag which fits on a compact trolley) was also a real hit!
Although the initial investment may be quite hefty, when you buy five or more clubs in one transaction, you are entitled to a one-time, no-charge service to have the clubs re-shafted or lengthened, re-weighted and re-gripped - so you're effectively getting two sets of for the price of one. For that price, you'll get premium set of clubs that, akin to some of the best game improvement irons, will help your young ones grow their golfing skills.
Top Flite 2022 Kids' 9-Piece Complete Set
A forgiving club set that will help any junior golfer develop their technique
Specifications
Clubs: 9 (Driver, hybrid, 7 & 9-irons, SW, putter)
Reasons to buy
+
Wide-sole irons are very forgiving
+
Comes in plenty of colors
+
Putter boasts excellent alignment lines
Reasons to avoid
-
Clubs may come up a little long on younger players
In this excellent Top Flite set for boys and girls, you get a driver engineered to help kids get the ball into the air and maintain a higher ball flight whilst the hybrid looks to fill the fairway wood slot in the bag. The irons have wide soles to get more bounce and again, help your son or daughter get the ball airborne off the ground or the tee. Finally there is a mallet shaped putter with clear alignment to help them hole more putts. It also comes with a cool stand bag and two headcovers as well. Oh and in case your child doesn't like the colors in the image above, there are three more to choose from which look great.
Callaway Junior XJ Golf Package Set
A stunning golf bag that comes with some very playable golf clubs
Specifications
Clubs: 10 in XJ2 (Driver, FW wood, hybrid, 6, 7, 8 & 9-irons, PW & SW, putter)
Reasons to buy
+
A comprehensive range of clubs
+
Stunning golf bag
Reasons to avoid
-
May be a little heavy as a package for some young players to carry
Callaway's junior XJ package sets feature many of the same technologies that we see in some of the best Callaway drivers and irons on the market. These clubs are specifically designed for junior players players with the premium set coming with a comprehensive ten-club specification that includes a driver, fairway wood, hybrid, 7-iron, 8-iron, sand wedge and putter.
The titanium driver is designed to deliver incredibly fast ball speeds across the whole face for improved distance and forgiveness, whilst the higher loft will enable players to maximize carry distance off the tee as well as reduce side spin for more accurate tee shots. Meanwhile, the key design characteristic with the irons is an oversized, undercut cavity with extreme perimeter weighting, which helps provide ample forgiveness. The graphite shafts are light, too, which also makes them easier to use. There's no question that Callaway's Junior XJ package sets are some of the best options available for kids.
TaylorMade Rory Junior Package Set
Want to play like Rory? Well now you can with this excellent junior club package
Specifications
Clubs: 7 (Driver, 3-wood, rsecue, 7 & 9-iron, SW, putter)
Reasons to buy
+
A stunning package set
+
Features McIlory's signature head cover
+
Designed with the specifications of junior players in mind
Reasons to avoid
-
Multiple configurations may make this an overwhelming set for any junior player to use
Rory McIlroy has teamed up with TaylorMade to create these fantastic junior golf sets - and what young golfer wouldn't to show these off down the club? They're available in two set configurations for boys and girls (4+ and 8+), each created for a specific size and age range of player. Each set has been specifically engineered to deliver the optimal lengths, lofts and shaft flexes to promote proper swing mechanics for junior golfers.
The 400cc Rory titanium driver (16°), which will fill young golfers with confidence at address, is designed in a way that makes it easier to produce high launching drives off the tee, whilst the fairway and rescue are built for easy launch and extra forgiveness. Meanwhile, the irons are developed with loft configurations that help launch the ball high and straight. Then there's the centre-shafted mid-mallet putter, created with short-game development in mind by way of higher stability combined with easy alignment. In summary, they might not be full sets, but in many other ways they really are the full package. If you are a fan of TaylorMade also take a look at the best TaylorMade drivers and best TaylorMade irons guides we created.
Decathlon Inesis Junior Package Set
Specifications
Clubs: 7 (Driver; hybrid; 7/8-iron; 9-iron; PW; putter)
Reasons to buy
+
Easy to use
+
Lightweight
+
Ergonomic grips for better hand placement
Reasons to avoid
-
May be a little basic for some junior players
You can pretty much find whatever sports gear you need on decathlon.co.uk, and whilst much of the products sit at the lower end of the price scale, this doesn't mean they lack innovation. In fact, we've tested quite a few of the golf products, including some of the Inesis range finders on the market and we've been hugely impressed on the performance front.
We also like its range of junior golf sets, which come in different sizes according to age groups, plus there are plenty of left-handed options in the range. There are clubs for those as young as two, right up to those aged 13, and as well as package sets, individual clubs are available. not only that, but you can even have a bit of fun with different color options. Crucially, however, its designers have made them easy to use, so they have enlarged clubhead that offer plenty of forgiveness.
MacGregor DCT Junior Package Set
A diverse range of packages for all ages
Specifications
Clubs: 4 sets (Years 3-5, 6-8, 9-12, 12-14)
Reasons to buy
+
A versatile range of clubs
+
Excellent value
+
Delivers excellent consistency
Reasons to avoid
-
May not be the most technically advanced
With MacGregor, you can encourage your children to start playing golf from the age of three. What you get with the package set varies according to the age bracket, but every club has been designed to be easy to hit, with lightweight junior flex shafts. The first set (3-5), comes with a stand bag, oversized driver, 7-iron and putter. In the next age bracket up (6-8), a 9-iron is added to the set, and then a hybrid and sand wedge (9-12).
Finally, there's a package set for those aged 12-14, which also includes a 5-iron. Kids start to get hooked when they see the hole disappearing down the hole, and the mallet putter - which is balanced for more consistency with an alignment aid for easy targeting - certainly makes this part of the game easier.
Slazenger Ikon Package Set
Everything a junior golfer could need when starting out
Specifications
Clubs : 4 (FW wood, 7 & 9-irons, putter)
Reasons to buy
+
Large bag which is great for storage
+
Comes with two forgiving irons
Reasons to avoid
-
Some players will want more for their money
As much as you'd like your kids to fall in love with the game of golf like you did, there's always the chance they'll take to a different sport or activity. So, here's a more wallet-friendly option in case they do. It gives junior golfers all the tools they need when they're starting out, and includes a 19° fairway wood, a 7-iron, 9-iron, putter and stand bag - plus it comes with a rain cover, just in case they really love the game.
How we test
Golf club sets are no exception when it comes to our testing ethos and methodology. We put sets to the test out on the course and over a number of rounds to see how they perform on different courses and in varying conditions. It is only through using each club out on the course and at the range that you can get an idea of how well something is made and how it performs. Additionally we want to make very clear that no manufacturer can buy a good review because our testing team tells it how it is, and we often have to buy the sets ourselves to put them to the test.
What to consider when buying junior golf sets
If you want to get an entire set of clubs for a junior player then there are some crucial factors to be aware of before purchasing. We have given some advice below.
1. What comes in the set
The great thing about golf is if you want to buy single golf clubs for your bag you can, but you can also get entire sets in one purchase too. When doing the latter, especially for kids, it is worth checking which clubs come as part of the set to make sure you have all bases covered, and it is also worth getting a bag with the set too. Younger golfers may not need a full set of clubs, so its wise to keep in mind their ability level, age and size, as carrying a full set of 14 clubs with one of the best cart bags can be very heavy.
2. Quality
A common problem for entire sets can be quality. Unlike the models we picked above, many can be poorly made and have issues with the head, shaft or grip, or even all three. Therefore it is definitely worth going for brands that are well-respected in the game of golf because the products will have been made properly and would've been designed to perform properly. The prevalence of Top Flite, Callaway and TaylorMade in this area is a case in point.
3. Forgiveness
Chances are if you want an entire set of clubs like the ones above you buying for a child and as such forgiveness is a big factor. The most common problem for beginner and junior players is mishit shots which limits distance and hinders accuracy. Beginner and junior golf clubs are designed to have larger heads and sweet spots, and therefore more forgiveness to help players still make solid contact with the golf ball.
4. Color
Lots of sets for kids these days come in a variety of bright colors so you can get a design that you know they will love. Plus the jazzier the colors, the more confidence you're likely to instil in them to play better and more consistent shots.
5. Price
Obviously there are different sets at different price points so it is worth thinking about whether you want to spend more or less here.
For more advice on buying golf equipment for junior players, why not check out our guides to the the best golf club sets, best kids golf shoes, best budget golf clubs and our guide to the best kids golf gloves.
FAQs
What clubs should a junior golfer have?
That depends on their aspirations, experience level and how often they play. Most experienced junior golfers between the ages of 10-14 have around 10 clubs in their bag, which includes a driver, fairway wood, hybrid, irons ranging from seven to nine, a pitching wedge, sand wedge and a putter. Younger and less experienced players will tend to use less clubs.
Should junior golfers use lighter clubs?
Yes, manufacturers tend to generally produce lighter clubs for junior players. They often do that by using graphite shafts, which help juniors add more speed onto the golf ball and driver the ball longer distances. So if you're buying a new set of junior clubs, look out for those that are lightweight!
What ages are junior golf sets for?
That depends on the number of clubs, type of clubs and ability level of the player. Junior golf club sets can be for any kind of player from the ages of around three upwards.
Coupon Discount Codes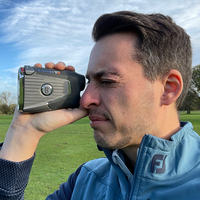 From clubs, balls and tees, to essential sportswear and fitness products, keep it affordable with a little help from our promo and coupon codes.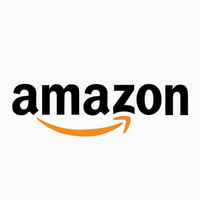 Get saving on those Amazon orders with these coupon codes to help reduce the price in your basket.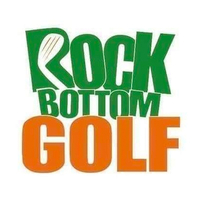 These Rock Bottom Golf coupons will help you save on golf clubs, bags, balls & apparel.
Joel has worked in the golf industry for over 12 years covering both instruction and more recently equipment. He now oversees all product content here at Golf Monthly, managing a team of talented and passionate writers and presenters in delivering the most thorough and accurate reviews, buying advice, comparisons and deals to help the reader find exactly what they are looking for. So whether it's the latest driver, irons, putter or laser rangefinder, Joel has his finger on the pulse keeping up to date with the latest releases in golf. He is also responsible for all content on irons and golf tech, including distance measuring devices and launch monitors.
One of his career highlights came when covering the 2012 Masters he got to play the sacred Augusta National course on the Monday after the tournament concluded, shooting a respectable 86 with just one par and four birdies. To date, his best ever round of golf is a 5-under 67 back in 2011. He currently plays his golf at Burghley Park Golf Club in Stamford, Lincs, with a handicap index of 3.2.
Joel's current What's In The Bag?
Driver: Titleist TSR3, 9°
Fairway wood: Titleist TSR3, 15°
Hybrid: Titleist TSi2, 18°
Irons: Ping i230 4-UW
Wedges: Titleist Vokey SM8, 54°. Titleist Vokey SM9 60° lob wedge, K Grind
Putter: Evnroll ER2V
Ball: 2023 Titleist Pro V1x