Best Golf Pencil Bags 2023
A look at the lightest and most stylish carry bags on the market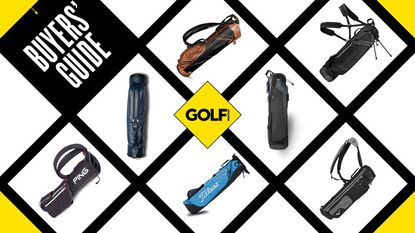 Best Golf Pencil Bags: Quick Menu
Are you the type of golfer who doesn't carry around too many clubs? Or are you just fed up lugging around a heavy bag around the course? Well, if you've never heard of them before, golf pencil bags are some of the lightest and most ergonomic bags on the market and are fantastic for golfers who love to play a quick round in the evening or any player just getting into the sport.
Carrying a bag gives you more freedom to move around and walk straight up to your ball wherever it's come to rest, but you can expend a lot of energy carrying a bag around the course. For that reason, it's wise to use a lightweight bag like a pencil bag to minimize energy loss and maximize carrying comfort. Pencil bags are also a lot lighter than many of the best golf bags and give you the flexibility to travel freely around the course and get back to a more minimal approach where you're less burdened by equipment.
While they are great for beginners, experienced golfers may also want to use a pencil bag in tandem with their main bag, if for example, you don't want to carry all your clubs with you on a round, if you're maybe just playing nine holes, or you're heading out for a quick game after work with your friends. For that reason, pencil bags are a massively underrated piece of kit and can suit the needs of many different types of golfer. In this guide, we'll be taking a look at some of the best golf pencil bags currently on sale. But if a pencil bag is not for you, then make sure you read some of our other posts on the best golf trolley bags, best golf stand bags or the best golf push cart bags.
The Quick List
Top pick
TaylorMade Quiver Stand Bag
This is ideal for those who like to travel light. It's a pencil-style bag that's supremely lightweight and takes up very little room in the trunk of a car or in a locker.
Best premium
Titleist Premium Carry Bag
Considering the relatively modest price, the Titleist Premium carry bag is feature rich, lightweight and well worth considering as a second bag.
Best lightweight
Callaway Carry Double Strap Bag
The pencil bag is incredibly lightweight, has a 3-way top with full-length dividers to keep your clubs separate, has three pockets and is water resistant.
Best Golf Pencil Bags
Why you can trust Golf Monthly Our expert reviewers spend hours testing and comparing products and services so you can choose the best for you. Find out more about how we test.
Top pick
TaylorMade Quiver Stand Bag
Specifications
Weight : 1.36 kg
Dividers: Three-way
Pockets: 3
Reasons to buy
+
As light as they come
+
Nice stand to keep bag off wet ground
+
Comfortable and well-padded straps
Reasons to avoid
-
Streamlined bag means less storage
This slim, pencil-style bag that's supremely lightweight at just 1.4kg and takes up very little room in the boot of a car or in a locker. It's the perfect choice for the player who wants to walk a quick nine holes or to take half a set out. But, it can easily fit a full set of clubs and there's storage enough for a waterproof jacket plus a decent amount of accessories.
We found it to be very comfortable to carry thanks to the self-adjusting strap while the extended grab handle and short, retractable legs make it easy to quickly lift and move around. There are six pockets providing good storage for a pencil bag and the five-way top keeps clubs separated nicely. Overall, it's a nifty little bag that's perfect for someone looking for a lightweight, minimal carrying option. Also, if you are a fan of TaylorMade you might be interested in our guide to the best TaylorMade golf bags, too.
Best premium
Specifications
Weight : 1.27 kg
Divider: Three-way
Pockets: 4
Reasons to buy
+
Extremely light
+
Comfy carrying
Weighing in at just 1.27kg, the Titleist Premium Carry Bag is light as a feather. It's specifically designed for a quick summer round or nine holes in the evening with a half set. You might not get all your kit in there, but there is space for a waterproof jacket, balls and accessories. Hitting the fairways with a pencil bag like this feels great. You're unencumbered by bulky equipment and you can just focus on enjoying the walk and your game.
We found this bag super comfy to carry thanks to the ergonomically designed double strap, but it's pretty solid too and the mini stand legs keep it nicely off the ground to stop it from getting wet. In our opinion, this option works best as a second bag for those who want to travel light in summer or squeeze in a quick round - it's great to have the choice of throwing a few sticks in and striding out. We like it so much we also included it in our guides on the best lightweight golf bags and the best Titleist golf bags too.
Best lightweight
Callaway Carry Double Strap Bag
Specifications
Weight: 1.1 kg
Dividers: Three-way
Pockets: 3
Reasons to buy
+
Lightweight
+
Good storage for a pencil bag
There's something very satisfying about this pencil bag. Throw a few clubs together, sling in a few balls and tees and head out onto the links. It's a great feeling to get back to golfing basics. This carry bag is extremely light. At only just over 1kg, it's the lightest of the Callaway golf bags. But it has a three-way top with full-length dividers to keep your clubs separate and there's reasonable storage in three pockets, one of which is a full-length apparel pocket.
The double strap makes it comfy to carry, while we noticed the water-resistant underside kept our kit dry when caught in a shower. Any more moisture than that though and you might be in trouble. For a quick nine holes on a summer's evening, the Callaway Carry is a great option, but if you're looking for something more substantial from the Callaway range, head over to our best Callaway golf bag guide.
Mizuno Scratch Sac Carry Bag
Specifications
Weight: 1.4 kg
Dividers: Four-way
Pockets: 4
Reasons to buy
+
Good storage for pencil bag
+
Double and single strap options
The Scratch Sac has evolved over the years and Mizuno's latest design delivers a number of excellent features. There's now a four-way top that helps you keep a full set of clubs nicely organized and there are four decent-sized pockets, including a full-side apparel pocket and a valuables pouch.
We found it pretty comfy to carry thanks to the double strap, but a single strap option further minimizes the look if you prefer. It comes in either black/grey or Mizuno Staff colors (blue and white), which is great for players who want to add a little style to their golf game. In our opinion, this is one of the most lightweight bags on the market and is very easy to pick up and throw in the trunk of your car. If you're looking for a streamlined and ergonomic bag then you can't do much wrong with the Scratch Sac.
Jones Original Carry Bag
Specifications
Weight: 1.1 kg
Dividers: Three-way
Pockets: 3
Reasons to buy
+
Great retro styling
+
Three-way divider to keep clubs separate
Golfers looking for a little nostalgia might like to consider the Original Jones golf carry bag. These tremendous-looking bags began life in 1971 and the retro look remains the same today. Yes, there are a couple of modern twists, like the use of a water-resistant leather-look vinyl to keep the grips dry, but the iconic design is as it was 48 years ago.
The single strap and unstructured body remind you that sometimes, keeping golf simple is the best way, while three pockets provide plenty of room for your accessories. The bag comes with a 7.5" diameter top and a three-way divider. This bag looks great and is perfect for a quick round on a summer's evening.
Sunday Golf LOMA Bag
Specifications
Weight: 0.8 kg
Dividers: Two-way
Pockets: 4
Reasons to buy
+
The lightest bag on our list
+
Full stand
+
Available in 13 colours
The Loma bag is the lightest on our list, weighing in at less than 1kg, making it the ultimate companion for a few holes with a few clubs. It also comes with a full stand and a couple of pockets that will allow golfers to take some essential items with them and keep drinks chilled.
Being so light, it's also comfortable, which is thanks, in part, to the nicely cushioned full-length strap. Transport couldn't be easier with the Sunday Golf Loma bag, so for golfers constantly on the move, this might just be what you've been looking for.
Ping Moonlite Carry Bag
Specifications
Weight: 1.1 kg
Dividers: Four-way
Pockets: 5
Reasons to buy
+
Clever stand-up strap
+
Super light at just over 1kg
+
Holds 14 clubs
Reasons to avoid
-
No stand to keep base off the ground
The lightest of the Ping golf bags, the Moonlite is ideal if you're nipping out for a quick nine holes, or an evening round. But it offers sufficient functionality to be a little more than just a secondary pencil bag. There are six pockets, including a water bottle pocket and the four-way rigid top provides easily enough room for 14 clubs. The only downside of this bag is that it does not feature a stand.
We are big fans of the standing strap. It sits in a rigid position ready to go meaning you don't have to bend right down to pick it up. The dual straps can be easily converted into a single strap. While Ping are a market leader in producing carry bags, this is by and large one of their most versatile, allowing golfers to go minimally with half a set of clubs for reduced weight, or packing up and preparing for a long day on the links.
Sun Mountain Leather Sunday Bag
Specifications
Weight: 1.85 kg
Dividers: Four-way
Pockets: 3
Reasons to buy
+
Looks the business
+
Lightweight for a leather bag
Reasons to avoid
-
Premium leather means premium price tag.
This is a great-looking, premium leather carry bag that harks bag to a more elegant golfing age. In terms of aesthetics, this beautifully constructed bag is hard to beat and certainly will turn heads on the course. Made from 100% Mongolian Yak Leather, it's soft to the touch but it's also highly durable – it's not a bag you'll take out every game but if well looked after, it should last for a very long time.
Although storage is limited, we had enough space for valuables and accessories, but it's really a bag you'll only be taking out when the weather is fair. In terms of clubs, there's a four-way top and full-length dividers, keeping your sticks well separated and organized. If you're after a classic-looking bag constructed using quality materials and workmanship, the Sun Mountain Leather Sunday Bag is well worth considering and forms a part of the excellent Sun Mountain range of golf bags.
How We Test
When it comes to our process of testing golf bags, we take it very seriously. Whether we are sent a product or buy it ourselves, we put each bag to the test out on the golf course to ensure we can provide thorough and reliable advice. Most importantly though, manufacturers cannot pay for a good review because we tell it how we see it. Every member of the Golf Monthly team is an avid golfer and as such, knows what does and doesn't make for a good stand bag. Specifically though, pencil bag testing is headed up by Golf Monthly's bag leader, Dan Parker.
As far as our methodology goes, if we say we have reviewed a product, that means we have done so properly. We endeavor to use all the features on the pencil bag. That means, for example, if the valuables pocket claims to be waterproof, we will pour water on it to find out. If a strap claims it is comfy, we'll carry that bag over multiple rounds. This comprehensive testing style is not just exclusive to golf bags either, we test using the same ethos and methodology across all gear categories, from golf balls to putters.
How to choose a pencil bag
So what should you be thinking about when purchasing a new golf pencil bag? Well, we've listed five key points below that we think are the most important points to think about when choosing your next pencil bag. While most bags will satisfy these criteria, it's important to look out for each when you're picking your next pencil stand bag.
Weight
Compared to a cart bag or a stand bag, pencil bags are designed to be lightweight. They are for players who don't want to carry too many clubs with them or just want to take a few clubs out for a quick round on a hot summers evening. For that reason the lighter the bag, then the less strain the bag is going to put on your shoulders and lower back. Some models are a lot lighter than others and its important to trail a pencil bag before you buy it. Take a look at our guide on the best lightweight golf bags for some examples of some of the lightest stand bags and cart bags too.
Comfort
On that note, having a comfortable bag is of vital importance, particularly if you are a senior golfer or someone who suffers from back pain. Your bag needs to fit properly on your body, but also has to have comfortable straps that don't dig into your shoulders. While some pencil bags weigh almost nothing, its still advisable to pick a pencil bag that provides a great level of comfort. Be aware also that some have padded areas around the hips and back, which can provide great support to your lumbar.
Durability and strength
While you may want to use your pencil bag in tandem with a stand bag or a cart bag, it's still important to purchase a bag that lasts for a long time. Golf equipment is very expensive and to save yourself having to shell out on a new golf bag every season, try to buy a bag from a reputable brand, which you know will last for a long time. Pay particular attention to the strap, stand and handle as these are the parts of the bag that are used the most and will break easily with repeated use.
Ease of Use
Storing your gear in your bag correctly is really important as if you don't have a bag that can house your clubs correctly you can end up damaging your clubs. Players will also start to get annoyed with their bag if they find themselves pulling several clubs out at a time, because there are not enough dividers in the bag. Before you buy a pencil bag, think about how easy it is to use, how easy it is to pull a club out of that bag and how easy it is to stand the bag up. Lastly, think about how easy it would be to store that bag in the boot of your car, as no one likes faffing around with their bag before or after their round.
Waterproof
While pencil bags are more advisable to use in the summer months, as we all know the weather doesn't wait for anyone. For that reason, you need to think about buying a pencil bag that can keep your clubs dry from the elements. Think about whether it comes with waterproof pockets, zips, a stand, a club rain cover and a plastic base. Take a look at our best waterproof bags guide for more information on what to consider when buying a rain-proof bag.
FAQs
What are golf pencil bags used for?
Golf pencil bags are a lightweight alternative to a stand or cart bag. They are mostly used during the summer months by players heading out for a quick round of golf after work not wanting to take a full set of 14 clubs. They can also be a great starting bag for beginner golfers or perfect for senior players not wanting to carry too much weight around the course.
How many golf clubs fit in a pencil bag?
Depending on the bag, you can fit up to 14 clubs in a pencil bag. But most of these offerings are not designed to take that many clubs out, with many recommending that you take maybe six or seven.
Can you play golf without a bag?
You can technically play golf without a bag, but it is unadvisable to do so. Firstly, as a rule most golf clubs require each player to carry a bag of clubs as a rule. That is to stop slow play. Secondly, carrying several clubs, tees and balls in your hands is just a massive inconvenience.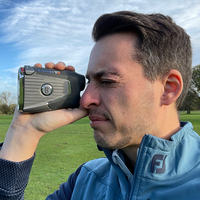 From clubs, balls and tees, to essential sportswear and fitness products, keep it affordable with a little help from our promo and coupon codes.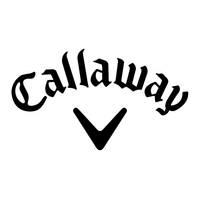 Check our voucher codes to get better prices on Callaway clubs, clothing balls & other golfing gear.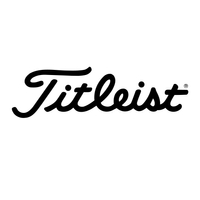 Use these Titleist coupon codes to lower the cost of golf balls, clubs and equipment.
Get the Golf Monthly Newsletter
Tips on how to play better, latest equipment reviews, interviews with the biggest names and more.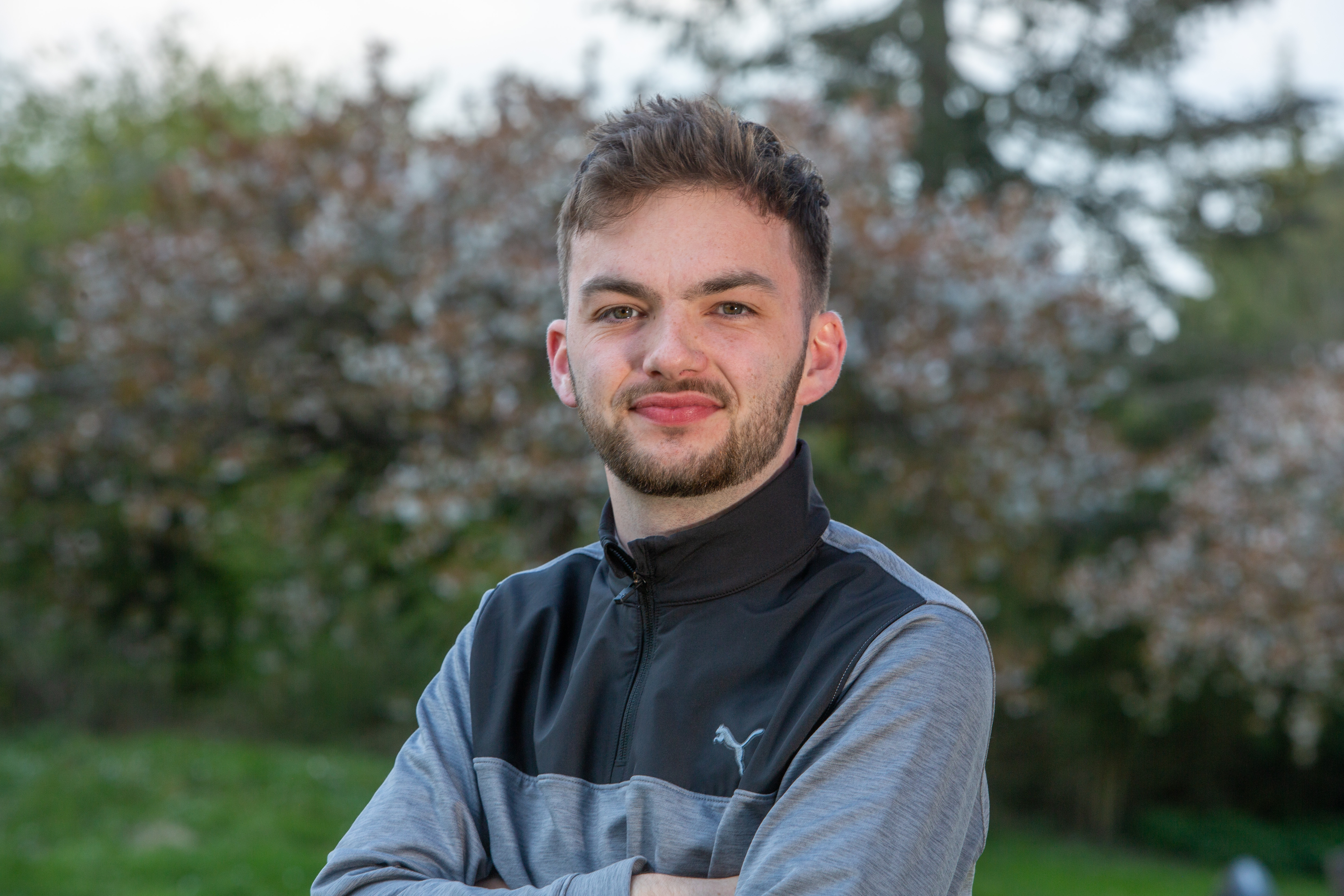 Dan is a Staff Writer and has been with the Golf Monthly team since 2021. Dan graduated with a Masters degree in International Journalism from the University of Sussex and primarily looks after equipment reviews and buyer's guides, specializing in golf shoe and golf cart reviews. Dan has now tested and reviewed over 30 pairs of golf shoes since he joined Golf Monthly and is an expert in the field. A left-handed golfer, his handicap index is currently 7.8 and he plays at Fulford Heath Golf Club in the West Midlands.
Dan is currently playing: