Best Sunday Golf Bags 2023
A selection of the best Sunday golf bags on the market this year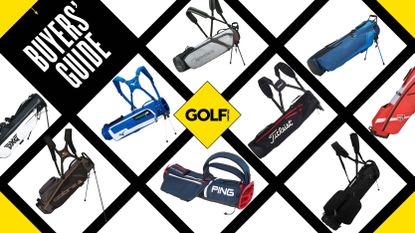 (Image credit: Golf Monthly)
The best Sunday golf bags on the market offer golfers a chance to shed some weight and are ideal for those looking to play as quickly as possible. But that's not to say you shouldn't shop around and ensure you've got the perfect make and model to suit your needs. Whether that means you want a Sunday bag that comes equipped with a stand, or one that has some sort of dual-strap system, investing a little time in your decision will pay off when it comes to traipsing around your local course.
Much like many of the best golf pencil bags (opens in new tab), one of the main drawbacks when it comes to Sunday bags is the lack of storage space. So if you're someone that likes to head out on the course prepared for any and all eventualities, you might want to check out our guides to the best golf stand bags (opens in new tab), or for those who'd rather not carry their clubs, take a look at the best golf trolley bags (opens in new tab). But in this guide, we're going to be running you through some of the best Sunday golf bags available right now.
Best Sunday Golf Bags
Why you can trust Golf Monthly Our expert reviewers spend hours testing and comparing products and services so you can choose the best for you. Find out more about how we test.
Sunday Golf Loma Stand Bag
Specifications
Weight: 0.8kg
Divider: Two-way
Pockets: 4
Reasons to buy
+
The lightest bag on our list
+
Full stand
+
Available in 13 colors
The Loma bag is the lightest on our list, weighing in at less than 1kg, making it the ultimate companion for a few holes with only a couple of clubs in your bag. It also comes with a full stand and a couple of pockets that will allow golfers to take some essential items with them and keep drinks chilled.
Being so light, it's also comfortable, which is thanks, to the nicely cushioned full-length strap. Transporting this bag also couldn't be much easier with this bag, so for golfers constantly on the move, this might just be what you've been looking for.
Specifications
Weight: 1kg
Divider: Three-way
Pockets : 4
Reasons to buy
+
Premium styling
+
Comfortable
+
Ample storage space
Weighing in at just 1kg, the Titleist Premium Carry Bag is light as a feather. It's specifically designed for a quick summer round or nine holes in the evening with a half set. You might not get all your kit in there, but there is space for a waterproof jacket, balls and accessories. Hitting the fairways with a pencil bag like this feels great. You're unencumbered by bulky equipment and you can just focus on enjoying the walk and your game.
We found this bag super comfy to carry thanks to the ergonomically designed double strap, but it's pretty solid too and the mini stand legs keep it nicely off the ground to stop it from getting wet. In our opinion, this option works best as a second bag for those who want to travel light in summer or squeeze in a quick round - it's great to have the choice of throwing a few sticks in and striding out. We like it so much we also included it in our guides on the best lightweight golf bags (opens in new tab) and the best Titleist golf bags (opens in new tab) too.
PXG Sunday Golf Stand Bag
Specifications
Weight: 1.8kg
Divider: Two-way
Pockets: 6
Reasons to buy
+
Stylish
+
Good storage space
+
Full stand
The sleek styling and lightweight functionality of PXG's Sunday bag make it ideal for the golfer who needs to make the most of any spare time when it comes around. It's lightweight, comfortable and takes up next to no space wherever you decide to house it. With six pockets, you can leave all your essential items permanently in the bag, guaranteeing the most fuss-free playing experience possible. It also comes with a rain hood and an umbrella holder which is useful in the off chance golfers misjudge the forecast. As the name suggests, it is a stand bag, which adds to the functionality and means you don't have to constantly bend down to pick it up.
We really liked the padded back panel, which does a great job of negating the often-uncomfortable feeling of club shafts digging into your back. One thing we would say is that we would have preferred more top dividers, but the two included do give enough space for a full complement of clubs. PXG are one of the emerging big names in golf, producing top-quality, premium golf equipment. So while you're buying a new PXG golf bag, why not also check out our guide on the best PXG golf clubs (opens in new tab).
Callaway Carry Double Strap Bag
Specifications
Weight: 1.1kg
Divider: Three-way
Pockets: 3
Reasons to buy
+
Water-resistant material
+
Really comfortable
At just over 1kg, this bag offers golfers tremendous lightweight performance. Just throw a few clubs together, sling in some balls and tees and head out onto the course. The mini stand adds a really handy finishing touch and one that increases the bag's durability.
The bag also comes with three zipped pockets, meaning there is a decent amount of storage on offer here too. Its three-way divider also does a great job of housing a full complement of clubs. Additionally, this is one of the best Sunday golf bags at coping with wet-weather conditions. This is thanks mostly to the rain hood that comes with the bag and the bag's water-resistant underside. Although you will want to be careful not to get caught in anything worse than a shower. Finally, the double strap system on the Callaway Carry+ is really comfortable, making it a perfect option for golfers who value the walk as much as the golf. If you're a big fan of Callaway, then why not take a look at our guide on the best Callaway golf bags (opens in new tab).
TaylorMade Quiver Bag
Specifications
Weight: 1.4kg
Divider: Three-way
Pockets: 6
Reasons to buy
+
Mini stand keeps bag off ground
+
Five-way divider
+
Good storage
We found the self-adjusting strap of the TaylorMade Quiver bag to be really comfortable while the extended grab handle and short retractable legs make it easy to lift and move around - an invaluable performance perk of a Sunday bag. There are also six pockets providing good storage for a pencil bag and the five-way top keeps clubs separated nicely.
In addition to all that, it weighs just 1.4kg, so while it may be one of the heavier offerings on this list, it isn't far behind some of the lightest golf bags (opens in new tab) on the market. It's a great choice for golfers who want to play a quick nine or who travel a lot as it takes up very little space in the boot of a car. Overall, it's a nifty bag that's perfect for someone looking for a minimal carrying option. If you are a fan of TaylorMade you might also be interested in our guide to the best TaylorMade golf bags (opens in new tab), too.
Ping Moonlite Bag
Specifications
Weight: 1.1kg
Divider: Four-way
Pockets: 5
Reasons to buy
+
Two straps that make it easy to lift
+
Four-way divider
+
Good color choice
Reasons to avoid
-
Nothing to hold it above ground
The Moonlite bag has been a staple of Ping's line-up and also one of the best golf pencil bags (opens in new tab) for years. And while it's ideal for a quick jaunt around your local, it offers more than just that when it comes to functionality. There are six pockets, which is more than most, and comes with a water-bottle holder, while the four-way top provides ample storage space for a full set.
In addition, when on the ground, the straps sit in a rigid position, making it really easy to pick back up once you've hit your shot and get on the move again. Overall, it's an incredibly versatile Sunday golf bag that works well with a half-set or for those longer days when saving energy is at a premium. If you like Ping as a brand, why not check out our guide on the best Ping golf bags (opens in new tab).
Mizuno BR-D2 Mini Golf Stand Bag
Specifications
Weight: 1.5kg
Divider: Two-way
Pockets: 9
Reasons to buy
+
Comes with a stand
+
Classic Mizuno styling
+
Two straps
Reasons to avoid
-
Only got a two-way divider
Another of the stand-bag options on this list is the Mizuno BR-D2 Mini bag. This is an excellent bag for golfers who just want to take a few clubs with them out on the course. It comes with a two-way divider and three pockets which provide enough space for clubs and a few important items, for example, one of the best golf rain jackets (opens in new tab) can easily be stored away for when the temperature changes.
One of the things we like the most about this bag is the mini stand, which is very easy to use and retract and also does a great job of keeping equipment dry when the ground is damp. At just 1.5kg and with two padded straps, you'll feel fresh from start to finish, no matter how many holes you play. But if you're after something slightly bigger, take a look at our review on the Mizuno BR-D3 Stand Bag (opens in new tab), for a very similar offering.
Sun Mountain Metro SLX Sunday Bag
Specifications
Weight: 1.3kg
Divider: Four-way
Pockets: 6
Reasons to buy
+
Lots of color options
+
High-quality construction
+
Six pockets for good storage
Reasons to avoid
-
No stand
-
Quite expensive
Available in six colors, this high-quality Sunday golf bag from Sun Mountain packs a serious punch. It weighs 1.3kg so will allow golfers the chance to make the most of the walk, however many holes you choose to play. The two straps are really comfortable and work as one for those who like to take it all the way back to basics.
There is no stand, but strategically placed vinyl panels do a good job of protecting the bag from moisture. It also comes with an umbrella holder should you get caught in some unfavorable conditions and a nylon rain hood, which offers good protection and durability. In terms of storage, we found the four-way divider housed our clubs without fuss and reduced jamming which is often a drawback of these types of products, while six pockets meant we could store an additional layer, some refreshments, as well as a few accessories. All in all, it's a great option for those
Cobra Ultralight Sunday Golf Stand Bag
Specifications
Weight: 1.7kg
Divider: Three-way
Pockets: 5
Reasons to buy
+
Full-size stand
+
More space for clubs and accessories
+
Nice, padded straps
Reasons to avoid
-
Heavier and bulkier than the rest
Cobra's Ultralight Sunday Stand Bag features five pockets and a three-way top for superb practicality. It's arguably the most spacious model on this list, making it perfect for golfers used to playing golf in changeable conditions. We found there to be ample space for valuables, accessories and one of the best golf waterproofs (opens in new tab).
All this makes it a little heavier than the other models but that is barely noticeable and is a small price to pay for the rest of the all-around performance on offer here. Two nicely padded straps make carrying it a pleasurable experience, making it a perfection option for any senior golfer (opens in new tab).
Wilson Staff Quiver Golf Stand Bag
Specifications
Weight: 1.4kg
Divider: Three-way
Pockets: 4
Reasons to buy
+
Quality construction
+
Very affordable
+
Three classic color options
Reasons to avoid
-
Only three dividers for clubs
With quality at the heart of everything it does, it's no surprise that Wilson features on this list. The Quiver stand bag is more than worthy of inclusion thanks to the performance perks that are included in the bag. It's lightweight and comes equipped with three zipped pockets and dividers, allowing for ample storage and space for clubs without jamming.
We also found it to be comfortable while it also comes with a full stand, something that distinguishes it from the other options on our list. This is a stylish bag that is available in red, black and navy blue at a great price point. Twin it with a set of the best Wilson Staff golf clubs (opens in new tab) for the ultimate Wilson look.
Sun Mountain Leather Sunday Bag
Specifications
Weight: 1.85 kg
Dividers: Four-way
Pockets: 3
Reasons to buy
+
Looks the business
+
Lightweight for a leather bag
Reasons to avoid
-
Premium leather means premium price tag.
This is a great-looking, premium leather carry bag that harks bag to a more elegant golfing age. In terms of aesthetics, this beautifully constructed bag is hard to beat and certainly will turn heads on the course. Made from 100% Mongolian Yak Leather, it's soft to the touch but it's also highly durable – it's not a bag you'll take out every game but if well looked after, it should last for a very long time.
Although storage is limited, we had enough space for valuables and accessories, but it's really a bag you'll only be taking out when the weather is fair. In terms of clubs, there's a four-way top and full-length dividers, keeping your sticks well separated and organized. If you're after a classic-looking bag constructed using quality materials and workmanship, the Sun Mountain Leather Sunday Bag is well worth considering and forms a part of the excellent Sun Mountain range of golf bags (opens in new tab).
How we test the best Sunday golf bags
When it comes to product testing, our reviews and buyers' guides are built upon a rigorous testing procedure as well as the knowledge and experience of the test team. Product reviews on golf bags are headed up by Golf Monthly writer Dan Parker (opens in new tab). Other members of the Golf Monthly team contribute to golf bag testing too and all of our writers are able to efficiently test the vast majority of the biggest product releases while conveying the pros and cons of each item eloquently. Getting into specifics, we test golf bags outdoors on premium golf courses to get a thorough understanding on what design features each bag offers.
Ultimately, we aim to be as insightful and honest as possible in our reviews, so it is important to acknowledge that no manufacturer can buy a good review. This is because our team tells it how it is. To learn more about our methodology, see how Golf Monthly tests products (opens in new tab) in our guide.
What to consider when buying a Sunday golf bag?
Golf bags come with a variety of features that you can use to improve your overall golfing experience. But with so many different bags on the market, with each option boasting a ton of different features, picking the right golf bag for you can sometimes be a little overwhelming. For that reason, we've put together a handy list of points you need to look out for when you purchase your next golf pencil bag. From comfort to durability, check out our list of key considerations below.
Stand
As can be seen from the list of bags above, Sunday bags don't all come with stands. Some are designed to lie on the ground between shots, while others come with a mini or even a full-size stand. Depending on whether you're comfortable with picking your bag off the floor each time you play a shot, or are looking for something super lightweight, picking a Sunday bag that has a stand is one of the biggest considerations you need to make.
Comfort
While all Sunday bags are light, that doesn't mean they will necessarily be comfortable. For example, if the straps don't fit well or provide enough support, then the point of this type of bag can be lost. Make sure you choose a model that has comfortable straps (or strap if that's your preference) and perhaps even a padded area around the hips and back to aid your lumbar support.
Strength
Given their lightweight nature, it's vital that a good Sunday bag is strong. If purchasing a model that comes with a stand, check that it feels sturdy enough to withstand a stiff breeze, while it's also worth checking the quality of the divider to ensure clubs don't get damaged. As golf bags do not come cheap, it is wise to ensure you're buying a bag that is durable and can last a long time.
Storage
Some golfers like to take to the course with a few essential accompaniments, so it's important to pick a bag that suits your needs in this department. Sunday bags typically come with three to six pockets, with a few also featuring things like an umbrella holder and beverage pocket.
Waterproof
If you play most of your golf in a climate susceptible to rain, then waterproofing will be a very important factor to consider. Some models in our list are better that others in this regard, but as always check the bag before you buy, and if you are able to, see if you can test the product out too.
If you're looking for something a little more substantial than a golf Sunday bag, why not head over to our guides on the best golf trolley bags (opens in new tab), best golf stand bags (opens in new tab) and best lightweight golf bags (opens in new tab).
FAQs
Are Sunday golf bags good?
Put simply, yes. They might be smaller than stand or cart bags, but that doesn't mean Sunday golf bags should be overlooked. All the big-name brands produce Sunday bags, so you can have confidence in the build and design quality.
What is a Sunday bag in golf?
A Sunday bag in golf is one that is lightweight and easy to carry, whether you're out with a full set or just throwing a few clubs together. The best Sunday bags are perfect for golfers who like to nip out for a quick round when the opportunity presents itself. They are also often referred to as pencil bags.
How many clubs fit in a Sunday golf bag?
Golfers can expect to fit a full set of clubs in a Sunday golf bag should they wish. Most Sunday bags now come equipped with adequate space for 14 clubs and a few essential items like balls, gloves, tees and an item or two of clothing. Some golfers prefer to just take out a half-set though, to keep the bag as light as possible.
Why is it called a Sunday golf bag?
It's called a Sunday golf bag because, typically, it's perfect for use on Sundays. That's because it's the day a lot of people will fancy a few holes to get their golfing fix for the week but can't be bothered hauling around a heavier and more cumbersome bag that's full to the brim with every gadget and garment under the sun.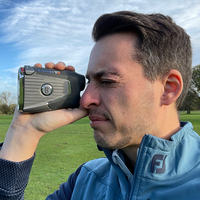 (opens in new tab)
From clubs, balls and tees, to essential sportswear and fitness products, keep it affordable with a little help from our promo and coupon codes.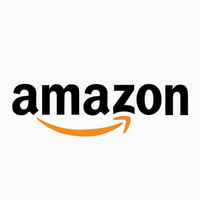 (opens in new tab)
Get saving on those Amazon orders with these coupon codes to help reduce the price in your basket.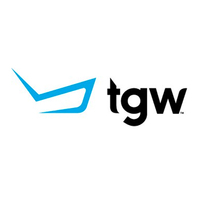 (opens in new tab)
These The Golf Warehouse coupon codes will help you save on golf clubs, golf shoes, golf balls and apparel.
Dan is a Staff Writer and has been with the Golf Monthly team since 2021. Dan graduated with a Masters in International Journalism from the University of Sussex and primarily looks after equipment reviews and buyer's guides, specializing in golf shoe and golf cart reviews. Dan has now tested and reviewed over 30 pairs of golf shoes for the website and magazine with his current favorite pair being the Ecco Biom C4. A left-handed golfer, his handicap index is currently 8.5 and he plays at Fulford Heath Golf Club in the West Midlands. His best day in golf so far was shooting 76 at Essendon Golf Club on his first-ever round with his Golf Monthly colleagues. Dan also runs his own cricket podcast and website in his spare time.
Dan is currently playing:
Driver: Ping G425 Max
Fairway: Ping G425 Max
Hybrid: Ping G425
Irons: Ping i59 (4-PW)
Wedges: Ping Glide Forged Pro
Putter: Wilson Staff Infinite Buckingham
Ball: TaylorMade TP5 Pix