Best Men's Golf Shirts 2023
We take a look at some of the best men's golf shirts currently on the market.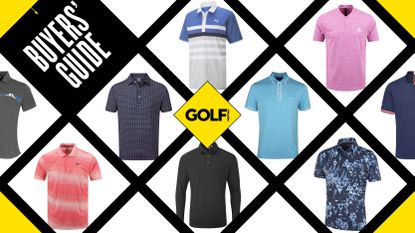 (Image credit: Golf Monthly)
Best Men's Golf Shirts
The world of golf shirts has changed a lot over the past few years in terms of design, technology, construction and performance. Nowadays, the best men's golf shirts find a way to be comfortable, light, and also look great on the fairways too. Gone are the days where we would have to wear heavy, cumbersome and uninspiring golf attire because most brands now make modern, cutting-edge designs to help us purely focus on our games whilst looking good. New technology has risen to the fore in terms of moisture wicking, comfort and also making sure the swing is unhampered by the shirt. The best models often help with blocking UV rays, provide anti-odor protection, and have a design that will suit different fashion senses.
This is where the selections below come in. From FootJoy to Original Penguin we have taken a look at some of our favorite men's golf shirts that will seek to achieve everything we mentioned above without breaking the bank. Alternatively check out some of our other guides on golf clothing - such as the best women's golf shirts (opens in new tab), best golf tops (opens in new tab), or the best golf pants (opens in new tab).
Best Men's Golf Shirts
Why you can trust Golf Monthly Our expert reviewers spend hours testing and comparing products and services so you can choose the best for you. Find out more about how we test.
Adidas Textured Stripe Polo
Sizes: XS-2XL
Colors: 5 (Black, Green, White, Crew Navy, Collegiate Navy)
+ Stripe effect really looks good
+ Easy to wash
- Best suited to athletic players
For those of you who don't want to use a traditional collared polo, then this shirt from adidas (opens in new tab) could be one to try. It features a flat "blade" collar shape which is designed to lay against the neck with minimal distraction, and our tester certainly thought this was the case.
Made from 100% recycled polyester, the shirt has a high degree of stretch for flexibility and movement, but if honest this shirt will best suit those players with athletic builds. From a looks perspective the stripe effect really looks good and there are five really cool colors to choose from.
Nike Dri-FIT ADV Tiger Woods Golf Polo Shirt
Sizes: XS-4XL
Colors: 4 (Red; White; Pink; Gray; Green)

+ Super comfortable
+ Stretchy material
- Buttons can pop loose
This fantastic golf polo is one of the highlights of Nike's collection (opens in new tab) and is perhaps one of the most stylish golf polo shirts we've had the pleasure of testing. It is super comfortable and lightweight being made of a stretchy polyester material that expands and contracts to your body's movements. It doesn't fit too tightly on the body either, meaning the polo gives you a great range of movement. The fabric also uses Nike's patented Dri-FIT ADV technology, which wicks moisture away from your body to help you feel dry and cool on the course.
FootJoy Leaping Dolphins Print Polo
Sizes: S-3XL
Colors: 4 (Navy, Lemonade, Pink, Ink)
+ Unique aesthetic
+ Keeps you cool and dry
- Dolphin print won't be for everyone
FootJoy (opens in new tab) has attempted to inject an element of sunshine and positivity into golf and its apparel with this Leaping Dolphin design.
The polo has a unique and trendy design that is sure to get people talking, but it is not just about the look. It has been created with ProDry stretch fabric designed to keep you cool and dry for the duration of your round of golf and beyond. The polyester and spandex blend gives a comfortable and lightweight feel that doesn't hinder movement and it provides SPF 30 UV protection as well. There are four colors to choose from.
Under Armour Performance Polo
Sizes: S-XXL
Colours: 8 (White; Black; Navy; Orange; Charcoal; Oxford Blue; Petrol Blue; Red)
+ Very stretchy and comfortable
+ 8 colors
- Comes up large
The Performance Polo is the ultimate golf polo from Under Armour with a very stretchy make-up to give a supremely comfortable wear with a lovely, soft fabric. It comes in 8 different colors too.
It wicks sweat, dries fast and also protects you from the sun. The durable, rib-knit collar is also noticeably sturdy so shouldn't fold over after time like some cheaper polos. We really can't find much wrong with with polo although we'd recommend sizing down unless you like a baggy fit.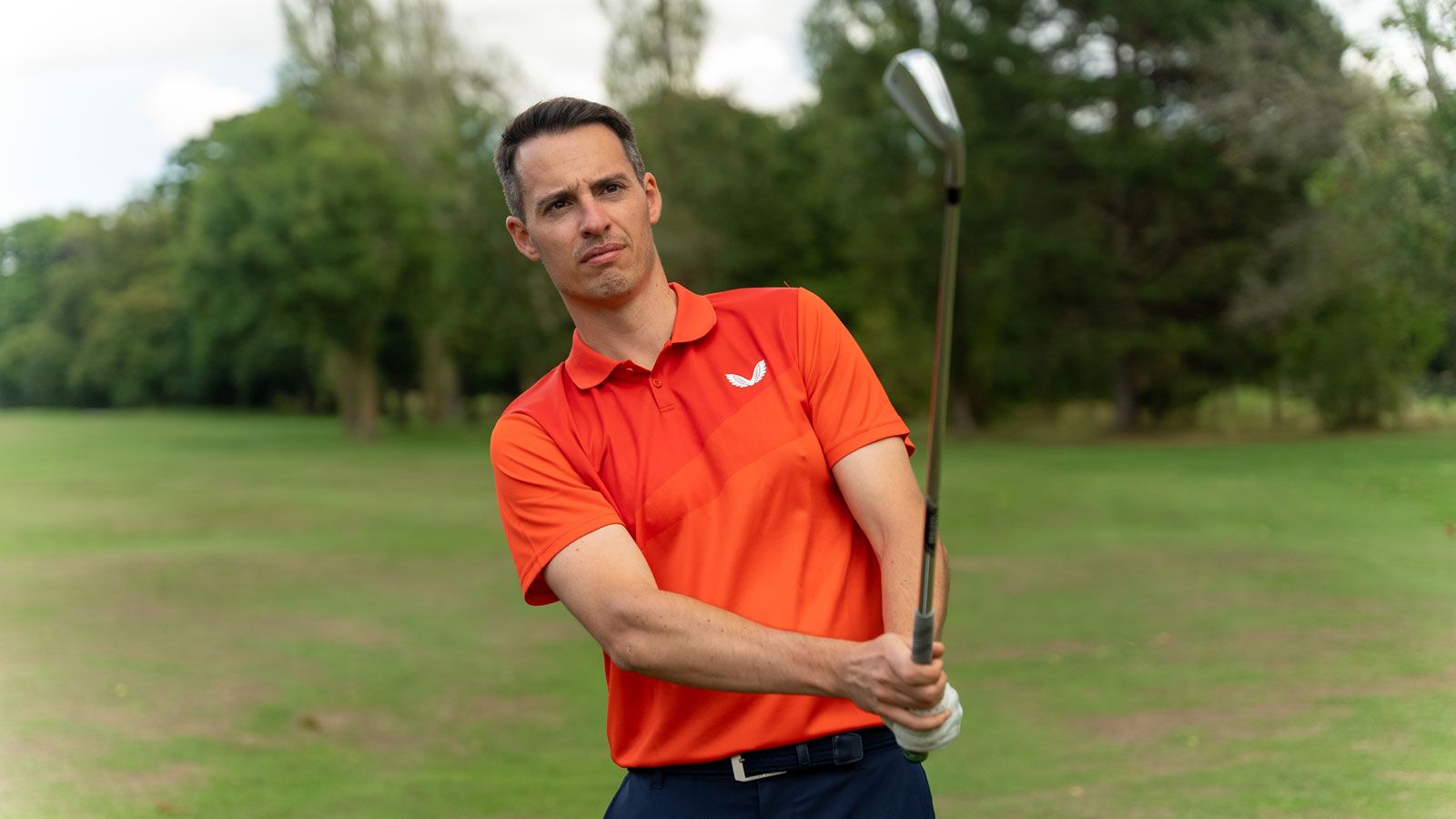 Castore Fiesta Golf Vita Polo Shirt
Sizes: XS-XXL
Colors: 4 (Green, Dark Blue, Orange, Light Blue)
+ Stylish and comfortable design
+ Lightweight and breathable
- Sleeves come up quite short
Castore has made quite a splash in sport with ambassadors in Formula One, rugby, football and cricket, and it's no wonder with shirts like the Fiesta Golf Vita. It is extremely lightweight, so ideal on hot summer days, and stylish too.
It's very breathable also and you certainly won't overheat or feel uncomfortable in any way playing in this shirt. In testing, we felt that the styling is such that you probably wouldn't wear it much away from the course, but it looks the part on the fairways and comes in four color options. In terms of the fit, it comes up a little short in the arms, but elsewhere it is neither too tight or baggy and the perfect length.
Galvin Green Makai Polo Shirt
Sizes: S-XXL
Colors: 4 (Navy, Sharkskin, Pink, Grey)
+ Lightweight, with a good fit
+ Soft and comfortable
- Not the warmest garment
The Makai polo shirt from Galvin Green is very flashy, which may split opinion, but it's something we liked. We also liked the sizing. Galvin Green products have a tendency to run small but that was not the case here, which added another layer of comfort.
The material is very lightweight and breathable, allowing for total swing freedom, which is another plus, but it perhaps makes it better suited to warmer conditions. It comes in four colors and features a host of retro-looking triangle patterns, which many will like.
Ping Elemental Polo Shirt
Sizes: S-XXXL
Colors: 3 (Black, Orange, Blue)
+ Great comfort and warmth
+ Classy styling
- Only comes in three colors
The Ping Elemental Polo is a long sleeved polo shirt that should be a must-own for golfers who like a long sleeved option. Having been huge fans of the Angus polo from Ping, this is essentially the upgraded version made from stretchy polyester and once again it comes with a great fit and comfort, with the arm-length perfect. It even features a Graphene print inside, which is said to conduct heat. We certainly did notice just how warm this was to wear on a chilly day.
It's supremely classy in the one-color styling and subtle Ping logo on the front right shoulder. The only negative we can really say is that it comes in just three colorways and one of them is bright orange - we're not sure many will be fans of that. We absolutely loved the black and would like to see others in colors such as grey, white, navy, red and green.
J Lindeberg Peter Slim Fit Polo Shirt
Sizes: S-XXL
Colors: 2 (Grey and Navy)
+ Extremely lightweight, with snug, tailored fit
+ Very soft and stretchy fabric
- Won't keep you especially warm
The material on this polo shirt is incredibly thin and lightweight, it barely adds a few ounces to your shoulders. Despite being billed as slim fit, it doesn't come up excessively tight - opting for your usual size will do just fine - helped by the stretchiness of the material used.
During hot days, this shirt managed our temperature really well not by being noticeably thin but also by wicking away sweat with consummate ease, helping us stay comfortable all the way round. The styling is modest but there's enough there to catch your eye in the wavy JL pattern across the chest and the grey 'volcanic ash' colorway is particularly versatile. On cooler days, you'll need a mid layer (opens in new tab), but for sunny days, this shirt will do an excellent job.
FootJoy Thermolite Long Sleeve Shirt
Sizes: S-2XL
Colors: 4 (Grey, Black, White, Navy)
+ Simple, clean styling goes with anything
+ Lightweight material
- Athletic fit may be restrictive for some
FootJoy's Thermolite long sleeve shirt is a garment that should see plenty of use outside of the warmest summer days. It has a very simple design - there are no bold patterns or prints to catch your attention here - but the athletic fit and smart collar create a modern look that we liked.
The first thing we noticed was how lightweight this garment was. It can easily be worn with or without other layers on top, ideal for changing conditions. The cuffs are nicely fitted too, so there is no excess material around your hands as you grip the club, with a 'temperature regulating fabric' helping keep golfers stay warm and dry.
Oscar Jacobson Durham Tour Polo Shirt
Sizes: S-XXXL
Colors: 4 (Navy, Cool Blue, Teal, White)
+ Awesome design
+ Good stretch
- Not for those who don't like man-made fibers
Oscar Jacobson has hit the jackpot with this wonderful Durham Polo shirt. There are several great options to choose from, we particularly like the European Ryder Cup Team feeling of the Teal and Ochre option. The stripes and flashes on the sleeves and on the front and back of the collar are a very pleasant detailing.
The micro pique fabric is 98% polyester and 2% Elastane, this allows for some all-important stretch that could be required when swinging whilst also being very breathable and comfortable to wear. An excellent shirt that will make you stand out on the course whilst also letting you play to your best.
Stuburt Sport-Tech Long Sleeve Polo
Sizes: S-XXXL
Colors: 5 (Slate Grey, Black, French Navy etc)
+ Lightweight
+ Unfussy design
- Long sleeve not for some
You may not be someone who would usually pick a long-sleeve polo, but this Stuburt polo is certainly one to consider. Very smart styling along with the long sleeve means that the polo would be paired well with a gilet or any mid-layer.
We particularly liked the red flash around the collar and neck area, something that catches the eye subtly. The shirt is made from 100% polyester, which won't be to everyone's taste, but it is a breathable and attractive garment at an affordable price.
For more Stuburt equipment, check out our best golf mitts (opens in new tab) and best golf shoes (opens in new tab) guides.
Sizes: S-2XL
Colors: 3 (Blue, Lilac, White)
+ Luxurious soft feel
+ Looks equally stylish off the course
- Some may prefer a more conservative design

G/FORE tend to produce outlandish gear with far-out designs but the brand has shown restraint with this all over dots polo. Available in three lovely colors, white, blue and lilac, it is made from an ultra lightweight and breathable tech pique fabric designed for breathability and mobility.
It is also elegant and washes easily in a cold wash, which is great as that helps to retain this shirt's excellent comfort. It is soft to the touch and is an excellent golf shirt for anyone looking to add a bit of jazz to their golf outfit.
G/Fore are one of the best brands when producing stand out golf clothing that grabs the eye. If you're after more G/Fore equipment, then check out our guide on the best G/Fore golf shoes (opens in new tab).
Puma MATTR One Way Polo Shirt
Sizes: S-XXL
Colors: 10+
+ Very breathable and stretchy fabric
+ Good value for money in the golf polo market
- Could only wear on the golf course
Puma is a brand always at the forefront of golf fashion, seeking to push the game and its style forwards and to new different places. The MATTR One Way Polo gives visual evidence of that.
In terms of performance, Puma has implemented a new MATTR (Materials, Technology & Research) performance fabric designed for the highest level of comfort no matter the climate condition. It is a moisture-wicking, fast-drying fabric that has a breathable, stretchy and lightweight feel to it so you can play your best.
Original Penguin Golf Earl Polo Shirt
Sizes: S-3XL
Colors: 5 (Caviar, Bright White etc)
+ Great for moisture control
+ Simple, classic design that offers good value and versatility
- Pocket is a bit redundant
Original Penguin do a great line in polo shirts, part 'golfy' and part very much more leisure wear. This Earl Polo Shirt offering probably sits in the latter category. With five nice colors to choose from, the really noticeable thing about this is that it's really cool, both in appearance but also in its performance.
It feels lightweight and breathable, ideal for hot weather. This is done through a moisture-wicking fabric and, to repeat the point, it will keep you fresh and dry throughout the round. Additionally the white tip detailing on the collar and cuffs gives the shirt a real lift and it washes great and is even better after the shirt softens a bit.
ProQuip Pro-Tech Melange Polo
Sizes: S-3XL
Colors: 6 (Blue; Black; Blue fog; Fuschia; Porcelain; Navy)

+ Really soft and stretchy
+ Love the heathered design
- Quite thick fabric so perhaps not best for really hot rounds
Part of ProQuip's latest Pro-Tech line, the Melange polo is one of our favorites for several reasons. First the color choice is excellent with several subtle models, like the Fog color pictured above, and a couple of more stand out designs like the Azure Blue or Festival Fuschia.
It has an excellent feel on the body and actually feels slightly heavier than some other models on this list which we enjoyed and therefore makes it a polo that could be worn all year round. We also like the value on offer here because the polo does not break the bank.
Ocean Tee Reef Polo Shirt
Sizes: S-2XL
Colors: 3 (Red; Blue; Grey)
+ Extremely lightweight and comfortable
+ Good for the planet
- Design is a touch bland
This shirt is all about sustainability. Made from fabrics and materials to help the environment, this shirt is as environmentally friendly as they come. The polo shirt has a performance stretch, offers temperature regulation, and is anti-odor and fast-drying for great performance as you play.
Oh and 25% of Ocean Tee's corporate profits go to charities that are focused on tackling plastic pollution and promoting the health of marine environments, as well as charities focused on promoting sustainability in golf, so this is a good shirt to buy for a variety of reasons! Wondering how you can be more sustainable in your golf? Check out our article on how the game can become more sustainable (opens in new tab) as manufacturers continue to innovate to make golf more environmentally friendly.
Farah Golf Frankston Polo
Sizes: S-2XL
Colors: 3 (Blue and grey; Yellow and blue; Grey and White)
+ Very stylish design that isn't over the top
+ Great freedom of movement
- Limited color options
Farah Golf have an array of polo shirt options available, but it is the Frankston Polo that is one of the standout designs in the range. Littered with a small repeat all-over pattern, which comprises the small "F" logo within the print, it also features a simple but effective two-tone color which I was a big fan of.
Importantly, it didn't restrict movement in the golf swing, allowing for full commitment from hole 1 – 18. We would quite like to see more colorways available, with the two lighter options only being differentiated by the color of the collar. The looks also may not appeal to those who prefer a more traditional looking polo shirt. However, the Frankston is a superb performing polo that provides a great style, breathability, and movement.
PXG Handkerchief Panel Polo Shirt
Sizes: S-3XL
Colors: 1 (Black and White)
+ Smart, athletic fit with a lightweight feel
+ Stylish handkerchief pattern
- Only one color option
PXG (opens in new tab) have a strong reputation in producing some of the most modern and stylish golf equipment on the market, and that is certainly the case with their fantastic Handkerchief Panel Polo Shirt. It is, in our opinion, one of the stand out items in PXG's superb clothing range, boasting a smart and unique aesthetic that can be worn on and off the golf course.
On the shoulders and sides, the top features a handkerchief pattern that is framed by white piping. This gives it an excellent look that can be paired well with any color trousers or shorts. The collar of the shirt isn't too stiff either and also features a cool PXG logo on the left side that adds to the premium feel of the top. The fabric is made of a stretchable nylon and elastane composite which moved very nicely with our swing and did not feel restrictive at all. The shirt's fabric is also quick drying and will deliver UV protection on sunny days.
(opens in new tab)
Sizes: XS-XXL
Colors: 3 (Navy, Aqua & Black)
+ Very stretchy, with excellent breathability
+ Environmentally friendly and looks smart on and off the course
- Thin material won't appeal to all
This incredibly lightweight shirt, which is made from recycled plastic waste, is technology-packed. TEMPCNTRL technology allows unwanted heat to leave your body, keeping you at the optimal temperature. Meanwhile, SunProect fabric gives you a UV shield. Combined with its stretch qualities, it's perfect for playing golf in – although, as Relfo always says, 'How you wear it is up to you.'
The laser-cut edges and tapered raglan seams give this shirt its modern look. The Reflo lettering appears on the rear of the collar, as well as on the end of the left sleeve. Reflo's 'R' also appears on the bottom of the shirt, although you can't see this if you tuck the shirt in. These are all nice extra touches that help it to stand out.
Mizuno Breath Thermo Graphic Polo
Sizes: S-XLL
Colors: 4 (White, Black, Red, Blue)
+ Classic cut and fit that provides warmth
+ Jazzy design without being too loud
- Limited range of colors
This medium-weight polo shirt is made from a combination of 94% Polyester and 6% Polyacrylate, and looks very smart. The Mizuno logo appears high up on both the front (top-left) and back (middle), and the asymmetrical pattern on the front is attractive and modern. Most importantly, it feels very comfortable with a real softness to the fabric using Mizuno's heat-generating Breath Thermo material.
It therefore works well as a winter shirt over a base layer or inside other clothing - perhaps both - as well as being wearable all year round. I wore the shirt with a variety of outer layers and it felt very comfortable with them all, as well as on its own.
Glenmuir Crawford Flag Printed Polo
Sizes: S-2XL
Colors: 4 (Blue; Red; Grey; Tartan)
+ Lightweight with UV protection
+ Free personalization
- Sizing on the large side
The Crawford is a very comfortable and lightweight polo shirt that is ideal for hot weather. The stretch material provides UV protection and will easily wick any moisture away. However you may need another layer in cooler conditions as it is not really built for warmth. The anti curl rib collar holds its shape well and the cut is modern and stylish.
The sizing is on the large size compared to the general Glenmuir fit for tops, which is annoying when trying to buy multiple items so try before you buy. The Crawford flag design comes in a choice of bold colors that makes the shirt stand out, plus there is a tartan option too. If you want to make your shirt stand out then the Glenmuir personalization service can embroider text, flags or images on the chest, back or sleeve too.
How we test golf shirts
Our testing ethos (opens in new tab) for golf apparel, as well as all golf products, revolves around using products properly. This means when we test men's golf shirts we put them to the test out on the golf course to see if the product lives up to the performance promised in relation to comfort, breathability, looks and so on. We also use the polos in different conditions to see how thy get on in changing conditions.
We would also wear the polos off the golf course as well because versatility to use a garment anywhere is a great way to get value for money. The final point we wanted to mention here is no manufacturer can pay for a good review because our thorough testing team tells it how it is.
How to choose a golf shirt
As mentioned, there is a lot to think about when picking the right polo shirt for you. With that in mind, we have come up with several things for you to think about when choosing a golf polo.
Length
During the golf swing if you find your shirt coming untucked often, or your belly starts to show then you should think about a polo with a longer length. That way it will remain tucked in throughout the round and beyond.
Fit
Do you want a more loose fitting polo or something with more of an athletic fit? Slim fit or classic fit? Most brands offer lots of different sizes so be wary of picking something that doesn't fit correctly.
Sleeves
It doesn't sound that important, but a polo with sleeves too long or too short can be annoying. They should come to the middle of the upper arm, and the seam should align with the middle of the shoulders.
Fabric
Have a think about what fabric you would like the polo to be made from. For example, there are loads of materials used these days such as polyester, spandex, lycra, nylon and cotton. Often polos are made with a combination of these.
Technology
Most brands make polo shirts (opens in new tab) that offer technology to help in a variety of ways. For example, many help with moisture management and sweat wicking which keeps the body dry and comfortable. Some also offer UV protection and anti-microbial properties too, so it is worth thinking about what aspect you find important here. That being said we would recommend going for a model designed with all these facets in mind.
Design
Striped? Floral? An all-over print? Gone are the days of drab boring polo designs and in modern golf most brands really push the boat out. The sheer array of polo shirts we picked out above shows this clearly. Whatever fashion sense you have, there will be a polo for you.
Budget
Of course you always need to think about your budget. Whatever number you decide upon, there will be a model for you, ranging from the top premium models, down to the ones offering excellent value.
Why not pair your golf polo up with a pair of the best golf trousers (opens in new tab) or one of the best golf sweaters (opens in new tab) on the market.
FAQs
What shirts do PGA players wear?
PGA players tend to wear shirts from whatever brands they are signed to. For example players like Tiger Woods, Rory McIlroy and Scottie Scheffler wear Nike shirts, Xander Schauffele, Collin Morikawa and Dustin Johnson wear adidas, and players like Sam Burns and Jon Rahm wear TravisMathew.
What is the best material for golf shirts?
From our experience the best material for golf shirts often includes a combination of polyester, spandex, lycra, nylon and cotton. This is because they need to be lightweight, stretchy and breathable.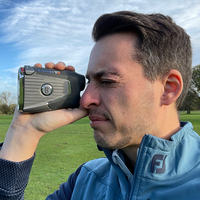 (opens in new tab)
From clubs, balls and tees, to essential sportswear and fitness products, keep it affordable with a little help from our promo and coupon codes.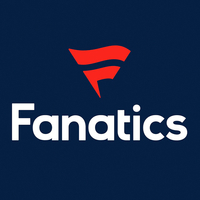 (opens in new tab)
Use these Fanatics discount codes to save on licensed sports merchandise for over 900 sports properties.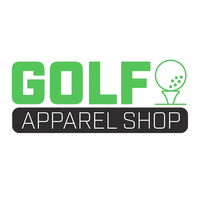 (opens in new tab)
Look through these Golf Apparel Shop coupon codes to get all your golf equipment like balls, clubs, bags & clothing for better prices.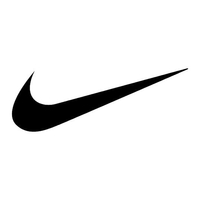 (opens in new tab)
Use these Nike coupon codes to save when you shop for shoes, apparel and great golf gear.
A golfer for most of his life, Sam is a Senior Staff Writer for Golf Monthly.
Working with golf gear and equipment over the last five years, Sam has quickly built outstanding knowledge and expertise on golf products ranging from drivers, to balls, to shoes.
He also loves to test golf apparel especially if it a piece that can be used just about anywhere!
As a result he has always been the one family and friends come to for buying advice and tips.

He is a graduate of Swansea University where he studied History and American Studies, and he has been a part of the Golf Monthly team since December 2017. He also previously worked for World Soccer and Rugby World magazines.
Sam now spends most of his time testing and looking after golf gear content for the website. He also oversees all Tour player content as well.
Unfortunately, Sam is not a member of any club at the moment but regularly gets out on the golf course to keep up the facade of having a handicap of five.