Best Golf Pants 2023
If you are in the market for a new pair of golf pants, take a look at some of our favorites here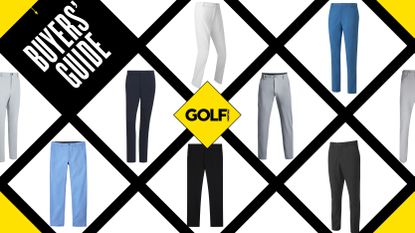 (Image credit: Golf Monthly)
Get the Golf Monthly Newsletter
Thank you for signing up to Golf Monthly. You will receive a verification email shortly.
There was a problem. Please refresh the page and try again.
Best Golf Pants
Comfort is critical for peak performance on the course and finding the right golf pants is an integral part of that. More and more brands have recognized this over the years and, during that time, we have seen huge innovation take place in some of the designs and styles, features and technology on offer in some of the best golf trousers. The quality and fit of the trouser has also changed to allow players to fluidly strike through the golf ball without fear of restricted movement or that their pants may start to slide down their waist or split! Nowadays, there is simply no excuse for wearing a pair of pants on the golf course that compromises your game.
Much like the best golf tops, best golf polo shirts, and every other piece of golf apparel you can think of, golf pants have evolved into something much more in keeping with other areas of fashion, without compromising on functionality. Bearing that in mind, we've compiled a list of some of the best golf pants on the market, that will suit all types of golfers. Additionally, you should also take a look at our list on the best golf shorts.
Best Golf Pants
Why you can trust Golf Monthly Our expert reviewers spend hours testing and comparing products and services so you can choose the best for you. Find out more about how we test.
Spring/Summer Pants
Bonobos Performance Link Pants
Sizes: 28-46
Colors: 9
+ Premium model that performed
+ Color choice
- Pockets could have been bigger
A brand you would've seen worn by the likes of Justin Rose, Bonobos is a company that often makes shirts which stand out from the crowd. However, this is not the case with these pants which are available in nine subtle colors. Constructed from a very soft and comfortable fabric, they allow for great freedom of movement and the fabric also provides UV resistance that allows them to be worn in hot conditions. What's more, they have moisture-wicking and quick drying properties, if you do get caught in an unexpected shower.
G/FORE Men's Tour 5 Pocket Pant
Sizes: 30-42
Colors: 2 (Stone; navy)
+ Slim yet flattering fit
+ Stretchy material maximises mobility
+ Five pockets for ample storage
- Only two color options
These trousers have clearly been designed with the golfer in mind from the stretch built into the material and the snug, comfortable fit which ensures excess material won't become a distraction in the wind. Your movement feels completely unrestricted, even when bending down to tee up a ball or line up a putt, and we like the G/FORE logo on the rear pocket. With five pockets in total, you're able to separate your items if you want to. These have become our go-to pair for summer in the stone colorway - in the winter you'll want to switch to the navy option to hide the splashes of dirt that will inevitably appear.
Sizes: 30-40
Colors: 2
+ Plenty of stretch
+ Comfortable, tapered fit
- Only two color options
With a classic tapered fit, these pants provide the perfect balance as they aren't super skin tight, nor are they too baggy and ill-fitting. Castore may be a brand that not many recognize but, with the Tech pants, they have created a style that will suit all golfers.
Firstly, they are made from a fabric that is soft yet hard-wearing, with the one of the main features being how deep the pockets are. There are two deep front pockets and also a handy zipped scorecard pocket which is a great feature. Aesthetically, they are offered in two neutral colorways, which will match any garment from your wardrobe.
Sizes: 30-44
Colors: 6
+ Lightweight and comfortable
+ Water-resistant
- Nope, we've got nothing
Under Armour has become a go-to brand for golf pants, with the likes of Jordan Spieth donning the apparel since he burst onto the scene as a teenager.Constructed from a high-performance fabric, the Drive pants are light, durable and come with Storm technology to repel water away nicely. They can deal with trips to bushes, heather and other troublesome flora as well, which is vital for a good pair of pants lasting a long time. They come in six nice colors, and not only can you get them in the regular design above, but also in a Tapered Fit.
adidas Ultimate365 Tapered Pants
Sizes: 32-40
Colors: 5
+ Very comfortable
+ Lightweight and water-resistant
- Tapered fit is slightly baggier than hoped
Adidas's Ultimate365 Tapered Pants are a smart, comfortable option for golfers to wear out on the course. Flexibility comes from the stretchy fabric, which also happens to be water-resistant, and there are a number of other features we liked during testing as well. Firstly, the overall lightweight feel was nice and makes these the ideal pair of pants to use during the summer months. We also enjoyed the classic styling with the adidas logo above the right back pocket.
Sizes: 29-40
Colors: 7
+ Lightweight and breathable
+ Quick drying
- Mesh structure design may divide opinion
To begin with, the Vent pants are designed with J.Lindeberg's Vent Fabric, which optimises air permeability and freedom of movement so you can stay cool and comfortable during warm days on the course.
Although the mesh structure design of the trousers may not be for all golfers, they still provide incredible comfort and fit superbly. Also, the pants offer a bit of stretch so, when bending down to line up a putt, there is no challenge. Featuring in seven colors, they are a great option for summer evening golf.
TravisMathew Open To Close Pant
Sizes: 30-42
Colors: 11
+ Versatile looking trouser with 5 pockets
+ Stretch fabric provides good movement
- Runs nearly a full size larger
The Open to Close pants are the ultimate golf trousers that can be worn anywhere. To begin with, these pants feature a five pocket design, are extremely light and feature enhanced stretch for athletic performance. The stretch waistband also allows for around an extra inch in room so, depending on how you prefer your pants to fit, you may want to size down.
We did notice they fit on the slim side around the legs, so you may want to size up if you prefer a looser fit but, one of the bonuses of the Open to Close pants, are the fact they are made from a quick drying, wrinkle resistant fabric.
Original Penguin All Day Everyday Pants
Sizes: 30-40
Colors: 5
+ Stretch fabric provides great comfort
+ Little details add a nice touch
- A bit on the pricy side
If you are a fan of Penguin golf gear then these All Day Everyday Pants could be your perfect pair of pants this year. Made with a stretchy and technologically advanced fabric, it is the little details we like the most here, such as the elastic gripper waistband and Pete the Penguin logo on the back.
The versatility is also a huge plus point because these, as the name would suggest, can be worn all day and just about anywhere. One thing we noticed almost immediately was the lightness of these pants too. Used on a couple of hot days, this lightweight fabric construction kept things very comfortable throughout and may be preferable to some of the best golf shorts.
Sizes: 30-44
Colors: 4
+ Stretchy material
+ Four colors to choose from
- Some may not like tapered leg
The new Tour trouser from Ping is a continued improvement from the Alderley trousers we tested last year. They offer complete freedom of movement thanks to the 4-way stretchable fabric, whilst they fit just as we'd hope they would and offer up extremely comfortable wear.
They are designed to fit loosely across the hips and thighs before tapering to a narrow fit at the hem, a design element we liked but some may not. We loved the outside back pockets compared to our other Ping trousers. The outside pockets are much easier to access and are very spacious when using them for storing our glove or phone. We also found these to be crease-resistant and easy to wash as well.
FootJoy Performance Tapered Fit Pants
Sizes: 30-42
Colors: 6
+ Lightweight fabric is comfortable to wear
+ Modern fit, No ironing required
- Not as wearable off-course
FootJoy make some of the best golf shoes and apparel in the game and these pants continue that trend. Straight off the bat, it's worth mentioning that the simple color options available mean that the pants can be worn with a range of different t-shirts and mid-layers, with the simplicity appealing to a wide range of golfers.
Along with the looks, they are also very comfortable and lightweight, which makes them ideal even if the temperature heats up. The only downside was the technical fabric which that places you firmly on the golf course.
Farah Golf Jonah Performance Piped Golf Pants
Sizes: 30-40
Colors: 3
+ Great comfort and fit
+ Good value
- Stitching does fray slightly
In testing, we thought that Farah Golf's Jonah Performance Piped Golf pants were a superb pair of pants to wear during a round of golf. Why, you may ask? Well, the fit was superb and they felt very nice and lightweight.
The main standout out, we thought, is the extra detailing on the back pockets, with the 'Blue Grey' colorway a particular highlight. If it isn't to your taste, then there are also Black and Regatta Blue options, with the pants being a great product from Farah Golf that can be picked up at a very good price, excellent for those looking to get kitted out on the cheap.
Peter Millar EB66 Performance Five-Pocket Pants
Sizes: 30-44
Colors: 13
+ Stretchy and extremely comfortable
+ Good color choice
- Premium price but you get what you pay for here
Peter Millar makes premium golf attire and these EB66 pants are no exception. Available in an astounding 13 excellent colors, they are lauded for the unique combination of technical features, like two-way stretch, moisture management and easy care, with a weekend-ready five-pocket design.
The fabric feels lovely on the skin and the pants stretched and moved perfectly. They also feel like a premium product and we love the little details like the camo stitching on the inside of the waist. Thanks to the classic look and fit, we felt we could use these just about anywhere on the golf course and, importantly we found them to be very easy to wash as well, which is vital if you go for a lighter color.
Oscar Jacobson Douglas Pants
Sizes: 30-42
Colors: 4
+ Stretchy, water-repellant material
+ Four colours to choose from
- The bottom of the pants can flap around a bit in the breeze
The Douglas pants from Oscar Jacobson are comfortable, lightweight, stylish and refined, which are words that define the brand very well across the board.
In the range, there are four colour options and we felt that the pockets – both at the front and back – are ample and sufficiently deep. There is also an inner gripper waistband which keeps the polo shirt tucked in, whilst the coated fabric also ensures water beads off the pants, with the four-way stretch fabric delivering freedom of movement.
Sizes: 28-42
Colors: 6
+ Super comfortable
+ Stretch fabric for extra movability
- Back pocket a little small for scorecard
The Sassetto pants work brilliantly both on and off the course, with our tester wearing these on a weekend stag do in Brussels the week after he had tested them. Not only did they hold up in the urban environment of the Belgian capital, but also the Hertfordshire countryside golf course.
Although the color tested is a little bit loud, there are a range of colors available to suit your tastes, but this doesn't take away that these are an excellent option, with the stretchy fabric really comfortable to wear. There are also nice touches such as the silicone band within the waistband, which means that your shirt doesn't become untucked.
Sizes: 26-42
Colors: 4
+ Flexible waist
+ Lightweight
- Picks up marks fairly easily
The Cleek Flex trousers are made from a functional, stretchy material which, combined with the fabric's DryCool and wicking effects, make them a pretty comfortable wear. As well as being smart and light, there is another standout feature that golfers are sure to like, with the waistband featuring a silicone print on the inside that helps the polo shirt remain tucked in.
It also has two pockets at the front, which are the perfect size and easily accessible, with two more button/zip free back pockets adding more storage options, with the most convenient feature being the stretchy waistband that aids the comfortable fit.
True Linkswear True All Day 5-Pocket Pant
Sizes: 28-38
Colors: 5
+ Practical materials provide comfort
+ 4-way stretch materials are incredibly comfortable
- Only available with 32" leg inseam
This is a classic pair of golf pants that use modern materials and styling for all-day comfort and performance on and off the golf course. Aesthetically, we were very impressed with the All Day 5 as it didn't look overly technical, meaning it can be worn on and off the course.
What's more, tailored fit is very on-trend, whilst the material has a natural matte finish with a soft feel. The material is also incredibly stretchy and breathable while being stain and water-resistant, making them very versatile for year-round conditions.
Sizes: 30-42
Colors: 3
+ Plenty of pockets
+ Waistband keeps shirt tucked
- Narrow hems
Made from 96% Polyester and 4% Elastane, there is a stretchiness to the material used in the Urban II pants but, the waist is not an elasticated or comfort fit. However, the branded inner gripper waistband does indeed keep a polo shirt tucked in.
Featuring in three colors, the pants have two deep back pockets, as well as two hip pockets, which are slightly shallower. We were especially impressed with the rivets in the top corner of the front pockets, which gave the pants a modern funky jeans-type look. We found the bottom hems to be narrow, meaning the pants will bunch up rather than lie neatly across.
Sizes: 28-42
Colors: 2
+ Used by the pros
+ Flex fabric offers really good performance
- Slightly tacky texture on inside could be more substantial
Nike are arguably the biggest sports brand in the world, with the likes of Tiger Woods, Rory McIlroy and Nelly Korda all donning their apparel. One of the most recognized items is the Flex Golf pants, which feature a timeless and classic look that will appeal to a wide range of golfers.
Firstly, they provide a good amount of stretch, which is thanks to the Flex fabric, and the slightly tacky texture on the inner waistband keeps the shirt tucked in nicely. Paired with one of the best Nike golf shirts on the market and you are set to feel ready to perform out on the golf course.
Callaway X Series Tech Trousers
Sizes: 30-40
Colors: 3 (Black, Navy, White)
+ UPF 50 materials block our sun's harmful rays
+ Moisture-wicking fabric pulls sweat away from the body
+ Waistband stretches as you move and swing
- Materials not as soft as other
Made from highly durable materials that are moisture-wicking and protect your legs from the sun, these trousers are a staple wardrobe piece. There are two front pockets, two back pockets and the inside of the waistband has a gripper that will help keep your shirt tucked in. The Opti-Dry fabric pulls sweat away from your legs to keep you dry and cool while the fabric is also UV protective.
Despite all the technology in the fabric, these trousers are remarkably lightweight. Available in black, navy and white, there is plenty of scope to match
Puma Jackpot 5 Pocket Pants
Sizes: 28-38
Colors: 10
+ Loads of colors to choose from
+ Stretchy material makes for comfortable movement
- Black color can fade after a few washes
Puma's Jackpot 5 Pocket pants have proved very popular for a while now and it is easy to see why, thanks to the combination of style, comfort, and wearable sportswear technology. This new model has a lighter mesh stretch waistband along with a silicone Puma Golf logo gripper tape to keep things comfortable in the waist area.
Puma's DryCELL technology is also present, which wicks moisture away well and they also taper nicely around the leg which suits the current trend for golf pants. It is worth noting that the stretchy material means that you never feel like they're too tight.
Autumn/Winter Pants
FootJoy ThermoSeries Pants
Sizes: 30-40W, 30-34L
Colors: 2
+ Repels water effectively
+ Added warmth ideal for winter
- Could be restrictive if worn under waterproof pants
Made from a woven fabric, these are thicker than most golf pants but still stretch nicely with the movement of the golf swing.
We liked the simple styling and fit which creates a classic look and can happily be worn with a range of different garments on the upper body. However, what impressed us most was how the fabric repels water. They might not be fully waterproof but they will prevent you from getting too wet if you're walking through soggy rough to get to your ball.
The ThermoSeries trouser is a garment that's designed for use in autumn and winter. With the right sweater, these will offer plenty of warmth and allow you to enjoy your golf.
J Lindeberg Axil Fleece Twill Pants
Sizes: 29-38" waist in two lengths
Colors: 2
+ Extra warmth provided
+ Very soft and stretchy fabric
- Will likely be too hot for summer
For golfers that want a warmer pair of pants to wear during colder months without having to wear baggy waterproof pants over the top, the Axil Fleece Twill Pants are an excellent option. They're a little thicker than most, which provides the added warmth, but they're extremely stretchy too which means the slim, tapered fit doesn't feel too snug or restricting. The sizing comes up big, so try before you buy if you can.
A great feature golfers will appreciate here is the water repellent finish, which does a great job of ensuring water beads off the surface of the fabric leaving only a minimal trace behind - perfect if you get caught in a passing shower. The inside of the pockets is super soft and the textured finish on the fabric creates a fashionable look.
Sizes: 30-44
Colors: 2
+ Great comfort
+ Extremely warm
- Slightly too warm in milder temperatures
The Ping Vision Winter Trousers are an exceptional garment that will keep your legs nice and warm during the coldest of weathers. They're extremely comfortable with a lovely amount of stretch and even come with a handy, secret zipped pocket inside the right hand pocket.
They're definitely an extremely warm pair of pants and do exactly the job you'd hope from them, although they are definitely too warm for mild days so cannot be worn in the summer and shoulder seasons. They come in two colorways, black or navy, which is nice but some may want a grey or beige version too as they are a terrific item from Ping.
How we test golf apparel
When it comes to testing the best golf pants our comprehensive methodology revolves around, as you would expect, playing a lot of golf. We feel putting golf products to the test on the golf course, on the range and in practice is the best way to find out how usable and well-designed some pants are.
On that note, we feel it is particularly important to use all golf pants in different conditions, in the rain, in the snow and in the sunshine to ascertain how each performs. We also looked to use pants off the course as well to see how versatile they were in social situations or when wearing them to work. Importantly, every member of the Golf Monthly team is a regular golfer so we put golf pants to the test over a number of rounds. The final point we should mention is no manufacturer can buy a good review. This is because our testing team tells it how it is and we seek to be as insightful and honest as possible.
What to consider when buying the best golf pants
When it comes to buying golf pants, what are some of the key factors you need to consider? Let's take a look
Size
First things first you should know what size you are in terms of waist and leg. The best way of doing this is to go and try models on or find the best fitting pants you have and see what size they are.
Material
What kind of material do you want your golf pants to be made of and what kind of material do you like the most? Knowing this will narrow your search. Additionally be aware of which materials stretch more because us golfers have to get into different stances and positions on the golf course and a good pair of golf pants will stretch to help.
Color
Out on Tour you will undoubtedly have seen lots of players with different colored pants and more brands are offering us amateurs more pant colors too. Therefore it is just a case of finding the right one for you.
Budget
How much do you want to spend on a pair of golf pants? As you can see above there are models at different price points so have a clear idea of budget before starting your search.
FAQs
What kind of pants are best for golf?
The best pants for golf are ones that offer good freedom of movement, are comfortable, look good, stretch nicely and don't break the bank. If you find a pair that delivers on all these things, then you are good to go.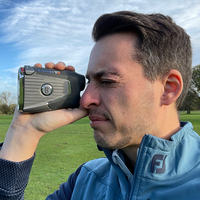 From clubs, balls and tees, to essential sportswear and fitness products, keep it affordable with a little help from our promo and coupon codes.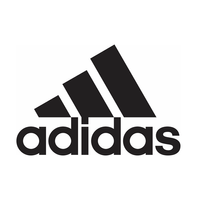 adidas coupon codes to get all kinds of branded golf gear for less, including hats, polos, trainers, bags & balls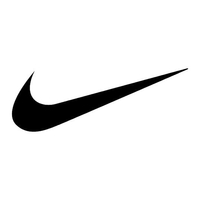 Use these Nike coupon codes to save when you shop for shoes, apparel and great golf gear.
Get the Golf Monthly Newsletter
Tips on how to play better, latest equipment reviews, interviews with the biggest names and more.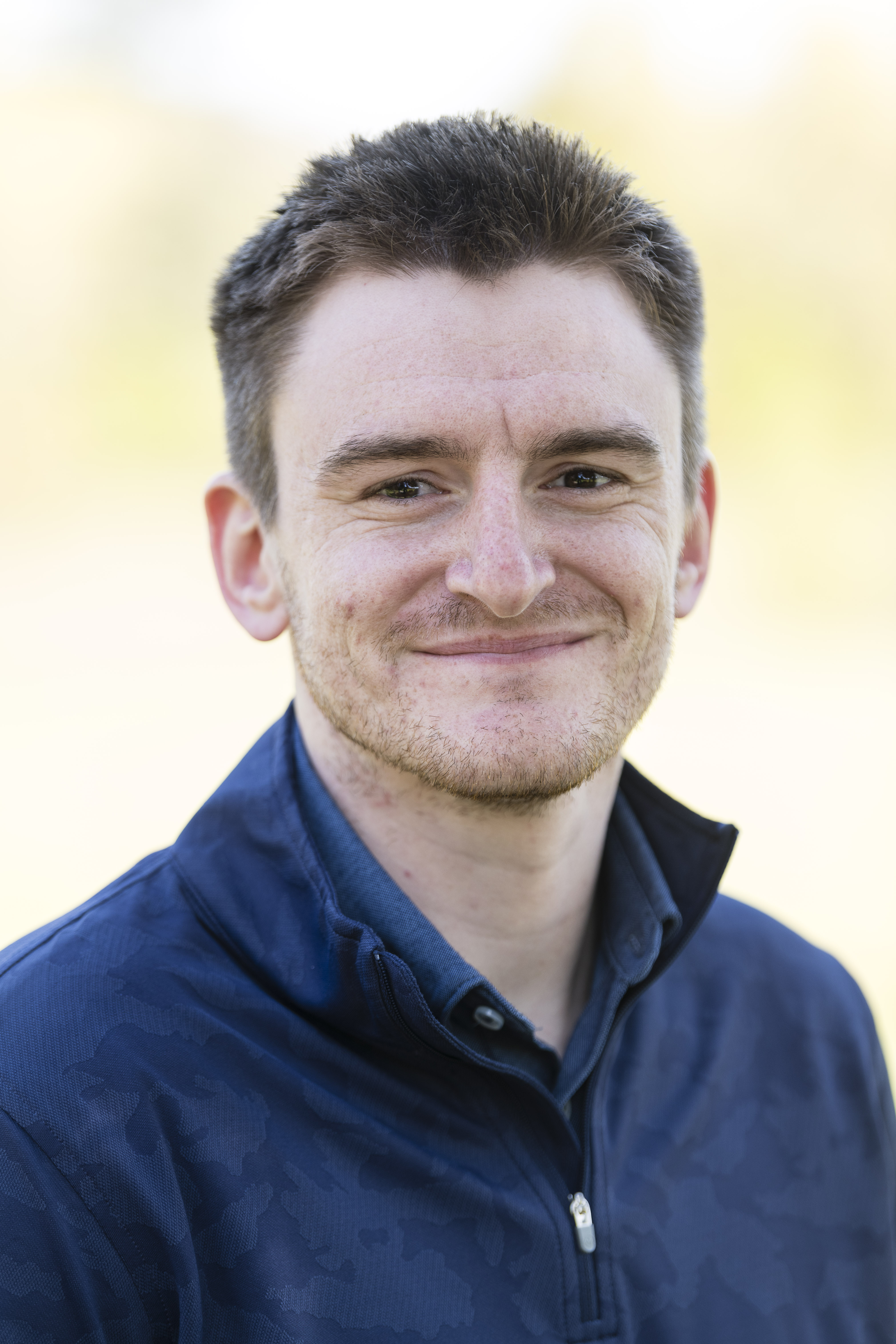 A golfer for most of his life, Sam is a Senior Staff Writer for Golf Monthly.
Working with golf gear and equipment over the last six years, Sam has quickly built outstanding knowledge and expertise on golf products ranging from drivers, to balls, to shoes.
He combines this knowledge with a passion for helping golfers get the best gear for them, and as such Sam manages a team of writers that look to deliver the most accurate and informative reviews and buying advice. This is so the reader can find exactly what they are looking for.
Sam now spends most of his time testing and looking after golf gear content for the website, whilst he is also responsible for all content related to golf apparel.
He also oversees all Tour player content as well so if you need to know what clubs Tiger or Rory has in play, Sam is the person to ask.
Unfortunately, Sam is not a member of any club at the moment but regularly gets out on the golf course to keep up the facade of having a handicap of five.
Sam's What's In The Bag:
Driver: Titleist TS3 (9 degrees)
Fairway Wood: Callaway Paradym (15 degrees), Nike Covert Tour 2.0 (19 degrees)
Irons (4-PW): Titleist AP2
Wedges: Titleist Vokey SM7 54˚, 58˚
Putter: Scotty Cameron Phantom X 5.5
Ball: Srixon Z-Star Diamond
Shoes: G/FORE Gallivanter/Nike Air Zoom Infinity NEXT%/Cuater The Ringer/adidas Tour 360 22