Best Golf Gloves 2023
Your hands are the only point of contact with the club, therefore it's crucial you have a glove which will perform. Here, we take a look at the best on the market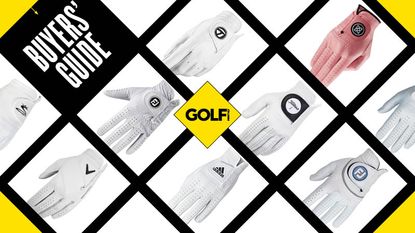 (Image credit: Golf Monthly)
A golf glove is one of the most under-appreciated pieces of golf equipment you can purchase, with the hands the only point of contact between you and the golf club. Not only do they help with grip, but they protect you from blisters, allow for confidence when addressing and striking the ball, as well as provide great feel through impact. A good golf glove is one of the best golf accessories you can invest in so, it stands to reason, that you purchase one that has style, durability and longevity because, although it may not seem it, it is an item which can improve your game without you even noticing.
What's more, there are a number of different options on the market that cater to a magnitude of different aspects. For those seeking the quality and feel trusted by top professionals, the premium leather offerings could be just the ticket as these gloves offer great comfort, breathability and unrivaled feel. Then, there are models from brands that perhaps aren't as recognized, with their offerings going for style and innovation.
In this guide, we have taken a look at the very best golf gloves on the market, with brands like FootJoy, Titleist and adidas all featuring. Additionally, if you are looking for a specific type of golf glove, then we also recommend taking a look at some of our other guides, such as the best golf gloves for women, the best golf rain gloves or the best winter golf gloves.
Best Golf Gloves
Why you can trust Golf Monthly Our expert reviewers spend hours testing and comparing products and services so you can choose the best for you. Find out more about how we test.
FootJoy StaSof 2023 Glove
Materials: Premium Cabretta Leather
Sizes: S-3XL
+ Exceptional grip
+ Snug yet comfortable, adaptable fit
- Only one color option
The StaSof has been an incredibly popular franchise for over 35 years, both at retail and on Tour, with its popularity coming from the combination of feel and traction, as well as a hint of durability.
Constructed from a premium Cabretta leather which provides a soft, supple feel, it also has a Powernet Mesh section at the back that helps with comfort and breathability. Along with its practicality, we thought it looked stunning at address and the stand out feature is how it handles different weather conditions. This comes from the moisture management on offer that ensures, on hot days, you won't lose control of the club. It features an All-climate grip and exclusive APL leather used on the palm and, in light passing showers, it performs admirably.
- Read our full FootJoy StaSof 2023 Glove Review
TaylorMade Tour Preferred Glove
Material: Premium Leather
Sizes: S-XL
+ Sleek design
+ High quality leather
- Limited breathing holes
This sleek and simple glove is the choice of TaylorMade's top Tour players and is made from AAA Cabretta Soft Tech leather, which is ultra-thin for maximum comfort and feel.
The leather delivers a wonderful tackiness that means its grip on the club is excellent, with the contoured wristband and Velcro closure tab providing a comfortable and snug fit. Finally, the wristband is also moisture-wicking to keep your hand dry and sweat-free, with the Tour Preferred a a great-looking premium leather glove that delivers all you need from a high-class performer.
Callaway Tour Authentic Glove
Material: Premium Leather
Sizes: S-XL
+ Sleek design
+ Tacky grip
- Not great in wetter weather
This glove has been developed with feedback from Callaway's staff players and, fundamentally, it's a premium Cabretta leather option that is heightened thanks to the introduction of Callaway's innovative Griptac. This greatly enhances the tackiness and grip it delivers.
We found this to be not only a comfortable glove, but also an option that offers tremendous feel and control on the grip. The cuff of the glove is constructed from a moisture-wicking material and the closure system has been cleverly designed to provide a neat and solid fit. There are also strategically placed perforations that mean the glove remains breathable in warmer conditions.
Material: Premium Leather
Sizes: S-XL
+ Classic styling
+ Premium leather
- Not waterproof
Titleist are known for producing some of the best golf clubs on the market and, in the case of the golf glove category, they certainly know a thing or two, with the Players glove designed to make you look like a professional out on the golf course.
Offering a design that is classic and timeless, it is trusted by many of the World's top players and is constructed from super thin Cabretta leather for the ultimate in feel and touch. Like most of the best Titleist golf bags on the market, this glove is also very durable thanks to satin reinforcements around the cuff and thumb. The seams have also been designed to not interfere with your grip on the club and the overall feel is excellent.
FootJoy Hyperflx Golf Glove
Material: Premium Leather
Sizes: S-2XL
+ Lightweight
+ Soft touch
- Thick seam on the palm noticeable at times
The idea behind the HyperFLX is to offer a blend of the soft feel and touch you would expect from a premium leather, Tour-style glove with the durability and reliability of an all-weather option.
Constructed of a Premium Cabretta leather palm, which seeks to provide a soft, comfortable feel along with excellent resistance to water and perspiration, the technology in this glove is pretty incredible. In the HyperFLX, we also see ease of use from Powernet Mesh Knuckles, with the precise placement of finer gauge elastic material there to aid moisture control, fit consistency and ensure breathability.
- Read our full FootJoy HyperFLX Glove Review
Material: Premium Leather
Sizes: S-XL
+ Classic look and very durable
+ Incredible comfortable with great feel
- True to size, but slightly tight on the hand out of the packet
In testing, and straight out of the packet, this glove feels exceptional on the hand, if initially slightly tight. It is smooth and soft on the outside - as you'd expect for a Cabretta leather glove - and the inside is equally soft and comfortable.
Featuring a tailored cuff, which stops any excess material getting in your way above the wrist, it allows you to focus on your game and, what's more, when tested on a warm day, we found it to be extremely breathable, with the perforations along the fingers ideally placed to let moisture escape and we experienced no signs of sweat building up during our round of golf.
- Read our full Cobra Pur Tour Glove Review
Bionic StableGrip 2.0 Golf Glove
Material: Premium Leather
Sizes: S-3XL (Cadet S-XL)
+ Incredible durability and feel in all weather conditions
+ Excellent in terms of fitting
- Somewhat limited feel during use
Our testing of the new Bionic StableGrip 2.0 golf glove revealed plenty to like. Headlining the list, however, is the durability that this glove offers, which is quite simply better than anything that we've tested, an amazing achievement considering the premium Cabretta leather that has been used in its construction.
Not only does the StableGrip 2.0 hold up incredibly well after significant use, it's also machine washable and delivers precise, consistent sizing with a wide variety of sizes to choose from. We were also able to deduce that it's one of best golf gloves on the market for use in hot, humid weather, as it is designed to keep a player's hand cool and dry.
- Read our full Bionic StableGrip 2.0 Golf Glove Review
Adidas Ultimate Leather Glove
Material: Premium Leather
Sizes: S-XL
+ Classic styling
+ Cabretta leather feels soft and premium
- Did scuff up on the palm after a few rounds
The 100% premium Cabretta leather of this adidas glove feels and performs like a premium model with a soft, comfortable fit and excellent grip. It does give the impression that it is slightly smaller than other top models, but we were big fans of it during testing.
Just like the best adidas golf shoes, the durability was solid, with the Ultimate Leather glove offering a unique twist to those on the market. One way it does this is by having no air holes underneath the fingers. You may think that this affects breathability but, in testing, we found it performed superbly.
- Read our full adidas Ultimate Leather Glove Review
Material: Premium Leather
Sizes: S-XL
+ Soft, luxurious feel
+ Comfortable and breathable
+ Surprisingly durable
- Excess material around the wrist looks untidy
The Wilson Staff Model is a premium golf glove which has been cut to Tour-player specification for a precise fit and optimum feel. Instantly, you can see that it is constructed from ultra-thin Cabretta leather, which delivers an excellent feel on the golf club grip.
Design-wise, it has a reversed thumb seam and pre-curved fingers, whilst a stretch- enhanced mesh fabric insert ensures optimum fit and comfort. This stretch is important, because you do need that element of 'give' when you're playing - and it's just right. The glove also has a Velcro closure for an adjustable fit.
- Read our full Wilson Staff Model Glove Review
Material: Premium Leather
Sizes: S-XL
+ Buttery soft feel
+ Hydrophobic coating for good all-weather protection
- No ball marker attachment
This innovative glove from Payntr golf is designed to offer the best of both worlds when it comes to glove performance, as the feel of leather provides protection from the weather. It's also constructed from an ultra-thin Cabretta leather for a soft and buttery, Tour-inspired feel and a precise fit.
There's a lot to like about the X glove, with the incorporation of a hydrophobic coating that repels water, offering excellent grip in challenging weather. While you may want to also consider having a pair of the best golf rain gloves in your bag, this model can still deliver good grip when the rain isn't too bad. Other technologies include an ergonomically-designed closure tab and strategic x-shaped perforation patterns to maximize flexibility and moisture-wicking.
Under Armour Medal Golf Glove
Material: Synthetic Leather
Sizes: S-XL
+ Textured palm for enhanced grip
+ Lightweight and breathable
- Not the softest feel
This all-purpose offering is a good all-around, versatile option that is durable and provides excellent value for money. The synthetic material used is also both comfortable and hard-wearing, with the Medal glove standing up to most weather conditions.
The textured palm offers excellent grip and a really nice tacky feel on the club and it's also lightweight and fast drying, with the stretch material across and between the knuckles delivering a great fit.
What's more, there is also the addition of an excellent, precise closure tab, with the Under Armour a solid, lightweight everyday glove that will look great paired with any outfit.
Material: Premium leather
Sizes: S-2XL
+ Ultimate in feel
+ Tailored fit
- Not the most durable
This is FootJoy's most luxurious glove, as it is made from extremely soft Cabretta leather. Not only is it supremely supple, it actually feels like a second skin on the hand.
In testing, we found that the specially treated leather molds to your hand and, together with well placed, targeted elastic, the fit is second to none. Strategic perforations also mean the glove is breathable and will keep your hand cool in warm weather.
The FootJoy Pure Touch feels great, looks great, and offers exceptional fit and feel and certainly ranks amongst the best FootJoy golf gloves you can get anywhere on the market.
Skins Golf Tour Edition Glove
Material: Premium leather
Sizes: S-XL
+ Stylish, premium designs
+ Soft, tacky feel
- Thumb came up a fraction short for us
One brand looking to shake up the category with its eye-catching designs is Skins Golf. It offers nine AAA cabretta leather gloves that are predominantly Tour white but have colorful patterns and prints at the cuff and the sides of the fingers to add a flash of personality and flair.
Despite the thumb coming up a little short, when you slide it on for the first time, you can feel the softness of the leather. That soft feel translates into a tacky hold on the club's grip, which certainly helps you maintain control as you swing. Most importantly, it's comfortable. This comes down to the premium feel of the leather, the small perforation holes on the fingers that allow perspiration to escape, and the flexibility within the fit courtesy of the stretchy fabric that lines each finger.
- Read our full Skins Golf Tour Edition Glove Review
Material: Premium leather
Sizes: S-2XL
+ Excellent fit and color choices available
+ Cabretta leather delivers exceptional feel
- Not good in wet weather and wears quicker than other models
It's no secret that G/Fore produces some extravagant golf clothing and this premium golf glove is no different. Certainly, ascetically, it will help you stand out on the fairways, with there being a tremendous range of colors to choose from.
However, it's not just the looks that are worth commenting on, as the glove is constructed from AA Cabretta leather. This makes it a very comfy offering that provides an excellent and neat fit. Finally, it's precision-crafted and is highly durable as a result, with the seams and perforations very well placed, designed so the wearer won't notice them and can play without distraction.
- Read our full G/FORE Golf Glove Review
Srixon Premium Cabretta Leather Glove
Material: Premium leather
Sizes: S-2XL
+ Soft Cabretta leather feel
+ Powerful grip and durability
- Limited stretch along knuckles
This flexible, comfortable, soft and durable glove offers the highest level of performance. Put simply, the high-quality leather delivers a superb feel and even better feedback from the golf club as it performs well in hot and humid conditions.
The most impressive part of this glove is the durability of the leather. After a while, on some golf gloves, you might see the leather peeling on the most affected areas (thumb, palm, and fingers). However, after well over 1,000 shots, the glove is not marked/damaged in any way, just discolored. For those seeking a high-quality, high-performance, simple leather glove – this is an excellent option that is considerably cheaper than other models on the market.
- Read our full Srixon Cabretta Leather Glove Review
How we test golf gloves
In terms of testing golf gloves we should say our process is similar to all the other golf gear reviews we produce in that manufacturers cannot pay for a good review, and we tell it how we see it. We seek to try and be as comprehensive as possible in testing and reviewing the product which means we have used it over a number of rounds, in different conditions, because this often gave us great insight into things like durability, fit, quality and so on. We should say that everyone in the Golf Monthly team are golfers at a variety of levels which we feel gives an honesty and integrity to the reviews we produce.
What to look for in a golf glove
You may not think the golf glove is that important compared to other pieces of equipment however it really is, after all, it is the only part of the body that remains connected with the club throughout the swing. So what are the things you need to think about when looking into purchasing a new golf glove? Well below are some factors and pieces of advice to consider.
1. Which hand?
For the beginners out there, a golfer who plays right-handed will typically wear a golf glove on their left hand. This is because the left hand is the lead hand in the swing provided the player has a conventional grip. Golfers who play left-handed typically wear a glove on their right hand.
Related: Which Hand Do You Wear A Golf Glove On?
2. Type
First things first, know what type of glove you want. You may be after a premium leather model which will perform totally differently to a synthetic or even a wet weather model. These do different things and more importantly feel different so think about what you like to feel when wearing a golf glove and hoose accordingly.
3. Material
The material will also be important too. The top premium leather models are designed to feel soft whilst also giving you a good feel of the grip during the swing. They are essentially designed to be like a second skin. Some gloves also have synthetic parts on them which are designed to offer more stretch, especially along the knuckles. These synthetic gloves also might be more durable than the leather designs. Finally, wet weather gloves are more about protection than feel. The material on most all-weather models offers more grip the wetter they get so if you play in an area with a lot of rain, definitely consider a model designed to deal with it.
4. Fit
We can hear you asking how should a glove fit? Well, the golf glove should feel like a second skin with no excess material either across the palm of the hand or at the end of the fingers. Make sure there's a snug fit across the palm and there's no loose material at the end of the fingers. But you also don't want a glove to be so tight that it feels like it's cutting off the blood supply. You should be able to stretch your fingers and make a ball with your fist without the glove pulling or over-stretching.
5. Breathability
This is a big point to consider when buying a new golf glove especially if you're playing in warmer conditions where your hand can sweat and slip along the grip of the golf club. For that reason, you need to consider buying a golf glove that can keep your hand well-ventilated on the course. For more advice on the best golf gloves for breathability, check out our guide on the best golf gloves for sweaty hands.
FAQs
Do golf gloves actually help?
The simple answer here is yes. Golf gloves provide grip and are tackier than normal gloves which allows the player be able to grip onto the golf club with more confidence and stability. If a player is not using a golf glove then the club may twist in their hands which could lead to errant shots. Golf gloves are also designed to be able to deal with sweat and wet conditions as well, both of which can have a detrimental impact on grip throughout the golf swing.
What glove should I wear for golf?
We would always recommend wearing a golf glove that has been designed for the game because this will ensure grip, stability and confidence. In terms of which hand, a golfer who plays right-handed will typically wear a golf glove on their left hand. The reason for this is; with a conventional grip, the left hand is placed at the top of the club and is the lead hand through the swing. It's essential that the left hand provides a firm attachment to the club. The opposite is true for left-handed players.
Why do professional players take their golf gloves off to putt?
Pro golfers often take their gloves off to putt and sometimes chip as some feel it gives them greater control and feel on the putter and the wedge. That means you are more able to hit dinky shots and judge the speed of the ball better.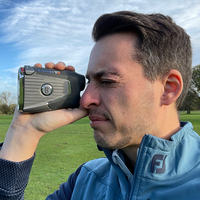 From clubs, balls and tees, to essential sportswear and fitness products, keep it affordable with a little help from our promo and coupon codes.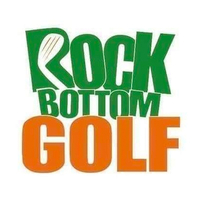 These Rock Bottom Golf coupons will help you save on golf clubs, bags, balls & apparel.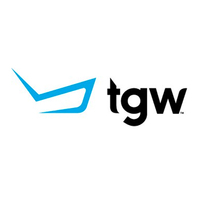 These The Golf Warehouse coupon codes will help you save on golf clubs, golf shoes, golf balls and apparel.
Get the Golf Monthly Newsletter
Tips on how to play better, latest equipment reviews, interviews with the biggest names and more.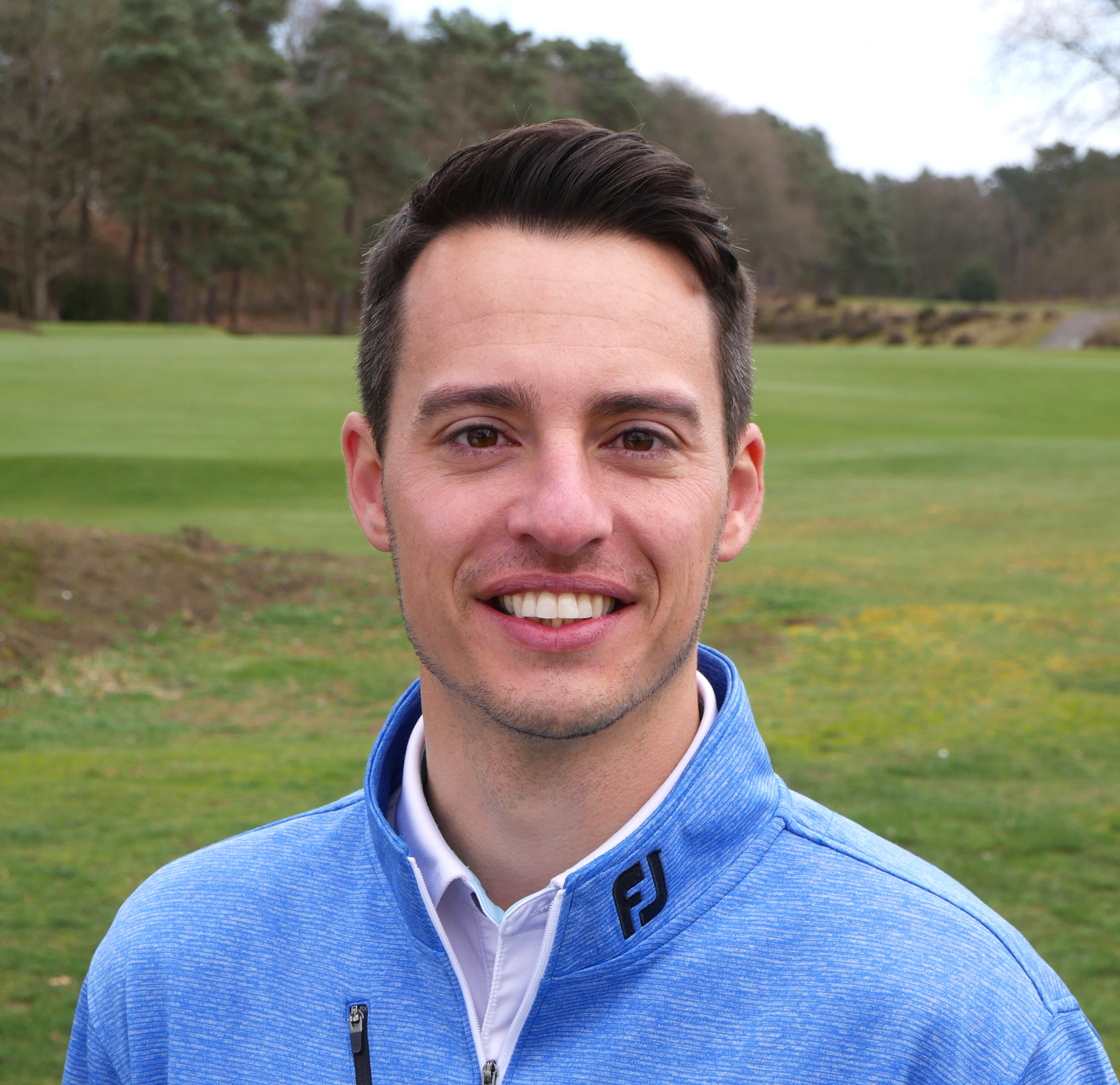 Joel has worked in the golf industry for over 12 years covering both instruction and more recently equipment. He now oversees all product content here at Golf Monthly, managing a team of talented and passionate writers and presenters in delivering the most thorough and accurate reviews, buying advice, comparisons and deals to help the reader find exactly what they are looking for. So whether it's the latest driver, irons, putter or laser rangefinder, Joel has his finger on the pulse keeping up to date with the latest releases in golf. He is also responsible for all content on irons and golf tech, including distance measuring devices and launch monitors.
One of his career highlights came when covering the 2012 Masters he got to play the sacred Augusta National course on the Monday after the tournament concluded, shooting a respectable 86 with just one par and four birdies. To date, his best ever round of golf is a 5-under 67 back in 2011. He currently plays his golf at Burghley Park Golf Club in Stamford, Lincs, with a handicap index of 3.2.
Joel's current What's In The Bag?
Driver: Titleist TSR3, 9°
Fairway wood: Titleist TSR3, 15°
Hybrid: Titleist TSi2, 18°
Irons: Ping i230 4-UW
Wedges: Titleist Vokey SM8, 54°. Titleist Vokey SM9 60° lob wedge, K Grind
Putter: Evnroll ER2V
Ball: 2023 Titleist Pro V1x