Best Wilson Golf Balls 2023
Explore the best Wilson golf balls currently available and find the right choice for your game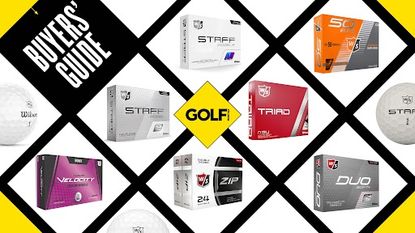 (Image credit: Golf Monthly)
Best Wilson Golf Balls: Quick Menu
Wilson might not be the biggest name in the golf ball market, but it would be a mistake to assume that the company doesn't offer outstanding golf ball options. And when it comes to golf balls, while Wilson might not enjoy the commercial success of some of its competitors, it has a loyal following that continues to grow with each passing year. Why? It's simple: Wilson has a golf ball in its lineup that will meet the on-course needs and budget expectations for any golfer.
To help you make the best choice for your game, here's a closer look at the top golf ball options that Wilson offers in its current range. If, however, you're looking for more information about the best golf balls from other brands, we have additional guides available for you, including the best Titleist golf balls, best TaylorMade golf balls, best Bridgestone golf balls, and best Vice golf balls.
The Quick List
Best soft feel
Wilson Duo Soft 2023 Golf Ball
The 2023 Wilson Duo Soft is a ball that performs well throughout the bag and will appeal to those who prefer a high ball flight and soft feel.
Best mid-price
An impressive all-round golf ball, the Wilson Triad delivers good distance in the long game and a great feel on and around the greens.
Best value
Wilson Velocity Distance Golf Ball
Great value for money for new golfers, as the dimpled pattern helps offer greater distance to maximize your power. The Wilson Velocity balls are very durable as well.
Best Wilson Golf Balls
Why you can trust Golf Monthly Our expert reviewers spend hours testing and comparing products and services so you can choose the best for you. Find out more about how we test.
Best soft feel
A soft feel golf ball that offers up excellent value for money
Specifications
Construction : Two-piece
Cover: Ionomer
Compression: 40
Color: 5 (White; Green; Red; Orange; Yellow)
Reasons to buy
+
Long distance for a soft ball
+
Very high ball flight
+
Affordable price point
Reasons to avoid
-
Feels a little springy off the face around the greens
The 2023 Wilson Duo Soft is dubbed by Wilson to be the 'world's softest golf ball' and with a compression rating of 40, it's hard to argue against that. Akin to many of the best soft golf balls on the market, the Wilson Duo Soft is an ionomer covered golf ball that has been designed to allow for maximum energy return, meaning this ball flies further and launches higher with much less effort. We found this was the case when we took it out on the course, where we found it delivered towering, high trajectories with every club in the bag.
While it may not suit players with faster swing speeds the Duo Soft was an excellent ball for slower swinging players looking for a little bit more speed from their equipment. It was also extremely soft on the face but still felt springy when struck off the middle. We were very surprised with this golf ball and considering its price tag, this is definitely one of the best value golf balls going. What's even better is that it comes in several different colors, including fluorescent, yellow and red.
Best mid-price
A three-piece design intended to provide elite tee-to-green performance
Specifications
Construction: Three-piece
Cover: Urethane
Compression: 85
Color: White
Reasons to buy
+
Impressive distance on full shots
+
Soft feel on and around the greens
Reasons to avoid
-
Less greenside spin than Tour-level balls
In today's market, most golf ball manufacturers have a product that fills the gap between their premium Tour balls and what would most often be classified as budget or value golf balls. That type of ball has typically been created to give the average golfer something close to Tour-caliber, tee-to-green performance but at a lower price point. For Wilson, the ball that fits into that category is the new Triad golf ball.
The Wilson Triad features a three-piece construction with discretionary weight having been moved from the core to the outer layers in an effort to create faster ball speeds and less spin with the driver, which is the ultimate recipe for more distance. The new approach to weight distribution, tagged by Wilson as Tri-Balance Construction, was also implemented to increase stability and therefore improve accuracy on all shots, including shots played from on and around the green.
Also noteworthy about the Wilson Triad is the use of a thinner urethane cover, which creates increased friction at impact to help golfers generate more spin on approach shots and in their short game.
Best value
An excellent golf ball designed to help women golfers strike the ball further off the tee
Specifications
Construction: Two-piece
Cover: Ionomer
Compression: 70
Colors: 1 (white)
Reasons to buy
+
Excellent value for those starting out
+
Dimple pattern enhances power
+
Great distance all-round
+
Very durable
Reasons to avoid
-
Cover may feel too hard on putts
This low-compression Wilson ball promises extreme distance through a hard ionomer cover material that optimizes trajectory for maximum yardage and roll. And from our testing, we can vouch that this ball certainly delivers. The enhanced aerodynamic dimple pattern really does add to the power potential from the tee and we were so impressed by its distances that we have included it in our best distance golf balls guide.
These balls are very durable and won't mark up easily, even when it bounced off the cart path. Although the Wilson Velocity Distance is a low-compression ball overall, its mid-compression core introduces an element of greenside playability too.
The Velocity Distance is also up there as one of the best value golf balls on the market, thanks to the three extra golf balls you'll find in the box. While most other brands provide only 12, we were surprised to find 15 in the Wilson Velocity Distance package. Overall, it is the perfect golf ball that can help recreational golfers reach higher distances off the tee.
Wilson Staff Model Ball
A four-piece golf ball that delivers tour-proven performance from tee-to-green
Specifications
Construction: Four-piece
Cover Material: Urethane
Compression: 100
Color: White
Reasons to buy
+
Impressive all-around performance through the bag
+
Exceptional spin control around the green
Reasons to avoid
-
High-spin players might see driver spin that's too high
The Wilson Staff Model is one of the best premium golf balls on the market and a ball that is being played on professional tours around the world. The Staff Model features a four-piece construction and soft urethane cover - a combination that delivers exceptional distance off the tee while providing players with maximum control and exceptional feel from 100 yards out.
Wilson has also implemented its new V-COR construction to create a core that delivers increased velocity and distance gains through the bag. Additionally, a proprietary painting process ensures the finish on each ball is perfect and that every Staff Model ball performs as intended on the course. Finally, it comes with a seamless 362-dimple pattern which helps to produce a flatter, more controlled trajectory, which makes the Wilson Staff Model an excellent option for golfers who often find themselves playing in windy conditions.
Wilson Staff Model R Ball
A premium golf ball with a unique unpainted finish designed to deliver ultimate spin control
Specifications
Construction: Four-piece
Cover: Unpainted urethane
Compression: 100
Color: White
Reasons to buy
+
Tour-caliber performance from tee to green
+
Exceptional flight control on approach shots
Reasons to avoid
-
Unpainted cover leads to rapid discoloration
Perhaps the most interesting golf ball in Wilson's current lineup is the new Staff Model R. From a construction standpoint, it mirrors the Staff Model and is Wilson's second premium golf ball offering, designed for Tour-quality distances and feel. Like the Staff Model, the Staff Model R features a four-piece construction and Wilson's V-COR core, which combine to produce explosive distances in the long game. It also delivers the control and feel that golfers want with their scoring clubs on full shots and around the green.
The biggest difference between the two balls is that the R model's urethane cover is completely unpainted, which is a golf industry first. Wilson maintains that the unpainted ball produces a stronger ball flight on full shots, more friction and spin on short shots, and increased accuracy. In our testing, the first two claims were realized, with the ball flying as far as some of the best distance golf balls on the market. Improved accuracy, however, was difficult to discern.
Wilson Duo Soft+ Golf Ball
A two-piece ball that delivers distance and soft feel and excellent greenside control
Specifications
Construction: Two-piece
Cover: Surlyn
Compression: 35
Color: White
Reasons to buy
+
Delivers on the promise of soft feel
+
Great value at its price point
Reasons to avoid
-
Limited auditory feedback on full shots
As its name might suggest, the Wilson Duo Soft+ is the softest golf ball in the current Wilson range. In fact, its compression rating of 35 is among the lowest of any golf ball that's been manufactured in recent years. The Duo Soft+ features a two-piece construction and a surlyn cover. That said, while surlyn is significantly less responsive than urethane, which is also far more expensive, the Duo Soft+ provides better greenside control than what players might normally expect from a two-piece ball.
Where two-piece balls normally excel, however, is in terms of distance, as they typically generate lower spin rates on full shots. And the distance component is a performance attribute of the Duo Soft+, as Wilson has utilized new materials to create its VelocitiCOR technology, which delivers more speed at impact. That makes it a great golf ball for slow swing speeds.
How we test golf balls
Here at Golf Monthly, our highly experienced team of testers play a lot of golf in different conditions throughout the year. Through our rigorous testing procedures, our collective goal is to test every golf model on the market as soon as it becomes available, putting in the hours in all weathers out on the golf course, the practice ground and the short-game area.
We want to get an idea of how each ball performs in all areas of the game so we can tell you what its strengths and weaknesses are, allowing you to make an informed choice about your next golf ball purchase.
Whenever possible, we will also seek to acquire launch monitor data for a more detailed analysis of each ball model's performance. Specifically, when it comes to Wilson Staff golf balls, we put each ball through its paces on the range and out on the course. We try and assess the difference between these golf balls compared to other options on the market, with a view to measuring them against the best brands in golf.
How to choose golf ball
Perhaps the most technical piece of equipment in golf is the golf ball. Brands are innovating all the time to see how they can make their golf balls carry further, spin more and help the modern-day golfer shoot lower cards. For that reason, there is an awful lot of technology crammed into your average golf ball and that means there's a lot to consider when purchasing your next box of Wilson Staff golf balls. To help you purchase the ball that's right for you, we've set out a few points below that you should bear in mind when you head down to your local golf shop.
1. Soft or firm?
The best premium golf balls come in alternative versions that spin slightly less for players who prefer a firmer feel or more control off the tee. We recommend you try both kinds of feel from various distances to find your preferred feel.
2. Cover material
Urethane-covered balls offer the best spin control and feel but do cost more. Experiment with each to see if you notice enough of a difference to justify the extra cost, or whether the best mid-price golf balls might be an option.
3. Long game or short game?
Which aspect of the game is most important to you? Are you looking for maximum distance or something that allows your short game to shine around the greens?
If you value the former then check out our guide to the best distance golf balls; if you put a real premium on feel, perhaps our best soft feel golf balls guide might be a good next step.
4. Color/visuals
Are you very much a classic white ball player, or someone open to playing something a little different as the golf ball world evolves? There's more choice than ever in this regard and if you are reading this guide, chances are you want a slightly different color or look to your golf ball.
5. Price
No buying guide would be complete without at least mentioning price. Thankfully most brands make models at different price points and you can rest assured there is decent performance on offer across the price spectrum. It is also worth considering that personalized balls cost a little more money.
If you're looking for more advice on buying golf balls, we have a ton of information on our website that will help you make the right choice for you. Check out our guides on the best Callaway golf balls, best Titleist golf balls and best TaylorMade golf balls.
FAQs
Are Wilson golf balls any good?
Absolutely. Wilson might not have the brand recognition in the golf ball market that some other companies do but it has devoted significant R&D resources to its golf ball line and has a wide range of products to fit the needs of any player. Wilson has been especially successful in developing golf balls at lower price points to help recreational players on a budget still enjoy high-quality performance benefits from tee to green. That said, Wilson's top-of-the-line Staff Model franchise has consistently delivered premium balls that are played on professional tours across the globe and competitive with the most popular balls in the game.
What is Wilson's premium golf ball?
Wilson offers two premium golf balls in its current range, the Staff Model and Staff Model R, both of which offer tour-proven performance. Both balls feature a four-piece construction and highly responsive urethane cover, with the result being distance and control in the long game and ample spin and soft feel on and around the greens. The primary difference between the two models is that the R version of the ball is unpainted, which Wilson says will deliver a more controlled trajectory, increased short game spin, and improved accuracy on full shots.
Do any professional golfers use Wilson golf balls?
Yes, some golfers on the PGA Tour, use Wilson Staff golf balls. Those have been known to include Gary Woodland, Padraig Harrington and Kevin Streelman.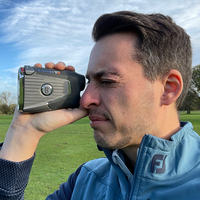 From clubs, balls and tees, to essential sportswear and fitness products, keep it affordable with a little help from our promo and coupon codes.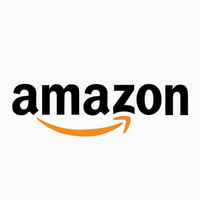 Get saving on those Amazon orders with these coupon codes to help reduce the price in your basket.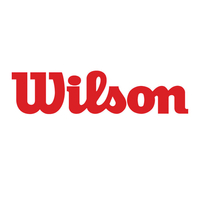 These Wilson coupon codes will help you save on golf clubs, golf balls and equipment.