Best Premium Golf Balls 2023
Looking for the best premium golf balls on the market? Here, we take a look at the possible options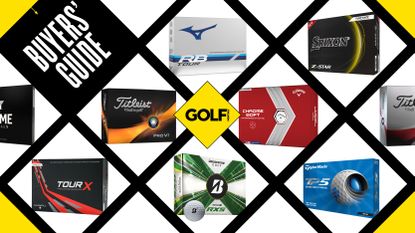 (Image credit: Future)
Get the Golf Monthly Newsletter
Thank you for signing up to Golf Monthly. You will receive a verification email shortly.
There was a problem. Please refresh the page and try again.
Best Premium Golf Balls
A golf ball is arguably the most important aspect of your game; it's the only point of contact with the club face. You may think that it is a white, round ball with dimples, but the golf ball is so much more than that, with there being a multitude of different options for your game.
It can be difficult to narrow down which one will suit you but, if you want a golf ball that is used by the very best, then a premium golf ball is the way to go. Obviously, these won't suit all individuals, with those starting out perhaps being better suited to the best golf balls for beginners.
From there, you will probably look to progress on to the best mid price golf balls, before finally stepping up to the golf ball world's top table. The thing is, there are a number of models available, and golfers will usually want to play with the best golf balls regardless of where their game is at.
The best premium models though tend to offer the very highest levels of all-round performance in the key areas of distance, spin, feel and control. There is one drawback though, which often puts people off, and that is that they're pretty expensive! However, if you want the best from your golf game, they are the best option if you want to see your scores tumble down.
If premium isn't for you though, and you are looking for a particular type of golf ball, then why not check out our guides on the best value golf balls, best golf balls for high swing speeds and slow swing speeds, or even our best distance golf balls.
Best Premium Golf Balls
Now in its 23rd year, the Titleist Pro V1 golf ball is arguably the most recognized and best golf ball on the market, with this year's offering seeing a technological upgrade with the high-gradient core. Firmer at the periphery, the new core gets progressively softer towards the center which, Titleist designers say, promotes fast ball speeds and low long game spin.
In testing, it still delivers that powerful, consistent feeling, with it being particularly impressive within the mid-iron performance. Hitting a series of 7-iron shots, there was a reduction in spin and a little more distance, which will appeal to a broad range of golfers. What's more, the 2023 model also offers a slightly higher ball flight than its predecessor, which helps stopping power coming into greens.
Off the tee, it offered excellent ball speed and distance from a familiarly strong ball flight and one thing we noticed in the data was how similar the spin performance was of each shot. It certainly backed up the claim of more consistency.
There are plenty of models to choose from in the Srixon Z-Star golf ball range, with the standard Z-Star a fantastic option for those looking for a mid-soft feel. First things first, it features a urethane cover that straightaway gives excellent control around the green.
For 2023, the Z-Star has been given a new Spin Skin+ coating that apparently digs deeper into the grooves of your irons and wedges for better control and, in our testing, that was definitely the case. However, it is worth noting that cover did not seem as durable as other premium balls.
As well as the coating, the 338 dimple pattern helped keep the flight straighter in the wind, with the soft feel making this a great performer around the greens. Certainly there was a lot of feedback on chip and pitch shots. This is because the Z-Star has a compression of 92 making it 10 points softer than the XV and Diamond.
The updated TaylorMade TP5 now boasts a new Tour Flight Dimple Pattern, which has been engineered for improved aerodynamics and carry distance for golfers across the spectrum. The five-piece design features four increasingly stiff layers wrapped in a cast urethane cover, with the High-Flex Material (HFM) introduced in the previous generation still helping to convert compression into ball speed optimally.
It's one of the best TaylorMade golf balls on the market, with two-time Major winner, Collin Morikawa, putting the ball into play when it was released. Speaking of the golf ball, he said: "My wedges spin great. It feels great off the putter. I like a soft feel off the putter anyways… it's just been awesome around the greens, feel, everything; in the wind it's amazing, too."
Our testing seems to concur with Morikawa here. Distance off the tee was never an issue, with approach shots into greens being very workable with an iron in hand. Flighting shots high and low has rarely been easier. Around the greens, it performed just how you'd hope and expect it to, with maximum precision and control allowing us to be aggressive to our chosen landing spot.
The Tour B RXS golf ball is designed for golfers who have driver swing speeds of less than 105 mph and, in our testing, we felt that the B RXS displayed all of the performance attributes required to be considered an excellent option for players who fit that description.
Certainly, it's one of the best Bridgestone golf balls on the market, with it excelling around the greens in terms of the spin and control. In the long game, however, it exceeded all expectations by offering ample distance off the tee and on full iron shots.
The B RXS also performed very well in windy conditions, which has been a strength of Bridgestone golf balls throughout the years. Its cover also showed minimal wear or discoloration even after significant play. Additionally, the B RXS offers incredible feel off the putter and, overall, is one of the better looking golf balls on the market from an aesthetics standpoint.
For 2023, we see PXG introducing themselves to the golf ball market, with the Xtreme a new candidate for the premium model category. The company are perhaps more known for producing some of the best golf drivers, but how does their golf ball stand up? Well, on initial inspection, we thought it felt and looked different to other premium models, with the Xtreme providing more of a 'pearly' white aesthetic.
In testing, it certainly performed like a premium model, as we were immediately impressed with the grab and spin from chip and pitch shots. Looking at our data, we could see why, as the Xtreme produced 100rpm more than the Titleist Pro V1x.
Giving off a slightly firmer feel, it does underperform slightly on the greens with the putter but, off the tee and with an iron in hand, it provided us with ample distance and ball speed, with the golf ball keeping up well with other models on this list. For a first attempt, it is certainly an option when it comes to adding to your golf bag.
The RB Tour ball provided plenty of excitement prior to its launch and, with three years of R&D and 99 different prototypes under Mizuno's belt, it certainly performs extremely well. Featuring a soft urethane cover, a high-speed ionomer mantle layer, and a high-energy softcore, it's crammed with technology that really delivered out on the course, specifically, the long game department.
It is the lower launching and lower spinning of the two new Mizuno models and, with the driver, irons and wedges, it delivered on this claim, as we saw a powerful, penetrating ball flight that will suit all conditions when you're tackling the course.
Although the green side control is a little bit less than other models in this list, Mizuno has made positive strides with the RB Tour golf ball. What's more, it is slightly cheaper than other premium models, making it arguably one of the best mid price golf balls on the market.
Billed as a model that will suit all levels of player, Callaway says it has enhanced every component and design feature in the Chrome Soft and, one such example, is the new 'Elastic SoftFast Core'.
With the driver, we felt it produced a high launch and relatively low spin combination which gave us good distance although, that being said, if you want a premium ball for out and out distance from Callaway, you would probably be better off with the Chrome Soft X or LS models.
When hitting shots from around the green, we did think that the ball felt very soft which many will enjoy, but for those who want a firmer feel, it might be best to try another model. We loved the muted sound at impact.
Aimed at those in search of a higher flight and more spin with a slightly firmer feel than the Pro V1, the latest Pro V1x has already been seen out on the professional circuit, with PGA Tour winner, Will Zalatoris, describing his decision to switch into it as "a no brainer".
For 2023, there is a new high gradient 'Dual-Core' construction and, from outside to inside, the center of the ball gets progressively softer. Featuring an inner core which has been made 44% bigger, the main stand-out came in the long game department, with the Pro V1x providing a slightly higher flight, modest reduction in spin and a noticeable bump in ball speed. This translated into more distance.
This was also the case in the iron portion of the game, with the last notable point being the strength of the ball flight. In windy and cold testing conditions, we found that it was extremely easy to control, with the added distance not affecting dispersion or spin.
Combining the compression and firmer core of the Z-Star XV with the softer feeling cover and better spin of the Z-Star, the Diamond brings the best of both worlds when it comes to technology and performance.
Like the standard version, the Diamond has a 338-dimple pattern and new Spin Skin+ coating, but it is around 10% firmer than the Z-Star, with the Diamond progressively softer in a graduated way from the outer edge to the centre. In testing, this gave us the greatest carry over the other models, as the slightly firmer core produced more ball speed.
Overall, we were thrilled that Srixon have introduced a third option to their Z-Star range as, not only does it give an increase in distance off the tee, but also added control and spin when you're playing from around the green.
The X version of the RB Tour also has a 3-piece construction, but it features an ultra soft urethane cover and a new dimple design that should deliver a higher flight off the tee and a flatter trajectory with the wedges. In comparison to the standard version, the X should feel firmer, launch a little higher and spin slightly more off the tee.
In testing, that was certainly the case, with the X offering a little more distance off the tee from a higher flight. On average, it had a 1˚ higher launch angle off the tee, almost 10 feet of extra flight and six yards more carry. What's more, with pitch shots, there was also an increase in spin over the older model, a welcome addition given its low spin from off the tee.
The biggest improvement though is the X's durability. Mizuno's R&D team have worked wonders with the cover to minimise scuffing and damage from bunkers and various different impacts.
The latest TaylorMade TP5x features the same Tour Flight Dimple Pattern that is part of the TP5 ball and there are yet more similarities, with the same High-Flex Material (HFM) part of a 'Speed-Layer System' designed to deliver added ball speed via optimal energy conversion.
TP5x remains the firmer of the two models, which means it will be the faster, longer and higher-launching golf ball in the right hands. What is slightly different from the TP5, is the slightly softer, cast urethane cover. This helps wedge shots grip better, promoting increased spin and a lower launch around the greens.
On the green, the TP5x does feel like the firmer version, with it providing a louder sound at impact. It's certainly not too firm though, and TaylorMade has done a good job of blending tour performance and feel in a low spinning golf ball.
Bridgestone's Tour B RX, like the Tour B RXS, was created for golfers who swing a driver at less than 105 mph, but still want all of the performance attributes offered by a Tour-caliber golf ball.
In our testing, The Tour B RX excelled in terms of the long game distance it provided, including a powerful, piercing trajectory on driver shots. That said, the B RX also delivered an impressive level of spin and control around the greens, and it offered a soft but highly responsive feel when putting.
Additionally, the Tour B RX performed exceptionally well during our testing in the wind, and its cover impresses when it comes to durability. What we mean by this is that there is limited wear and discoloration.
It comes as no surprise to us that top professionals like Jon Rahm and Sam Burns use the Callaway Chrome Soft X golf ball. One of the big reasons here is the distance on offer because the X is one of the fastest balls we've tested.
At a strong swing driver speed, the Chrome Soft X was one of the best premium golf balls we have tested this year. Consistently long off the tee, it also offered plenty of control when pitching from short range.
Finally, we have confidence in saying that this is one of the best Callaway golf balls on the market, especially if you are a player who has a fast swing speed.
The Maxfli Tour X might come as a surprise on this list but it is an exceptional golf ball in terms of performance, especially when considering its price point. The Tour X is a four-piece ball with a soft urethane cover, and it features a slightly larger core to deliver low spin off the tee.
From our testing, it excels in regards to low spin, as it is very long off the tee, while also providing stability in windy conditions. The Tour X also delivers impressive distance on full iron shots and its cover scores high marks for durability.
The lone knock in our testing was that it produced slightly less greenside spin than some of its competitors, but there was ample control to keep this ball firmly in the premium golf ball category. The Tour X also feels very good off the putter and its alignment aid is a nice touch as well.
Callaway first introduced the LS golf ball back in 2021 and the 2022 version is 'designed for max distance in a fine-tuned lower spin profile.' The X LS version is designed to be higher launching than the Chrome Soft X and that was exactly what we discovered.
The former was launching a fraction under 2˚ higher. However, it is also designed to be lower spinning but, at our clubhead speed (around 112 mph), the spin profile between all three Callaway balls was very similar.
We should acknowledge that the ball speed was impressive as well, as we saw a jump up when comparing it against the standard Chrome Soft. When hitting pitch and short game shots, we noticed a really good level of control along with a firmer feel which some players will like.
The Wilson Staff Model is an all-new tour-calibre ball available in white and a unique, raw, unpainted finish – the R version. At the heart of this four-piece ball lies an advanced V-COR core composition, which magnifies energy for optimum velocity and greater distance.
The urethane cover features a seamless 362-dimple pattern, which is designed to smooth airflow around the ball for a lower flight trajectory. Because of the glistening finish on the regular model, it looks like one of the best premium golf balls and it performs like one too.
Off the tee, the ball speed and low spin from the four layer construction produces carry distance comparable to other balls in this sector. Around the greens, it also offered plenty of zip and the durability seemed solid as well.
How we test golf balls
The quality of Golf Monthly's reviews and buyers guides is built upon a rigorous testing procedure as well as the knowledge and experience of the test team that has a sterling reputation in the industry, known for delivering the key points you want to know in a concise, easy-to-digest manner.
With golf balls, our procedure revolves around indoor and outdoor testing conducted by our team of reviewers. Starting with indoor testing to get some controlled statistics, we always get golf ball data using launch monitors like SkyTrak or Foresight Sports GCQuad. Often we hit new models alongside previous generations, or competing models to see how the performance differs as well.
We then take the balls outside which revolves around hitting with a launch monitor again, and then putting the balls to the test out on the course to get some real data and feedback as well. This way we can see how the ball performs playing a variety of different shots and in different conditions.
The final point worth mentioning is that no manufacturer can buy a good review because our testing team tells it how it is.
What to consider when buying golf balls
Soft or firm? - The best premium golf balls come in alternative versions that spin slightly less for players who prefer a firmer feel or more control off the tee. We would recommend trying both from various distances to find your preference.
Cover material - Urethane-covered balls offer the best spin control and feel but do cost more. Experiment to see if you notice enough of a difference to justify the extra cost.
Long game or short game? - Which aspect of the game is most important to you? Do you want to get as much distance as possible out of your golf ball or would you prefer a model that allows your short game to flourish thanks to improved feel?
Well we have created guides for both. If you value the former then check out our guide on the best distance golf balls. Or, if you put a real premium on feel, perhaps our best soft feel golf balls guide might be a good next step.
We should say that most of the premium models above are built more on feel and control, rather than distance so bear that in mind when reading.
Price - No buying guide would be complete without at least mentioning the price factor. Even in the premium sector there are models which are cheaper than others. So we would recommend trying out some models first, and then seeing how much you are willing to spend on a dozen golf balls.
FAQ's
What are the most premium golf balls?
This is a difficult question to answer because every big brand in golf makes a Tour-level golf ball that can best be described as 'premium'. Titleist has the Pro V1 range, Srixon the Z-Star, Callaway the Chrome Soft and TaylorMade the TP5 range, all of which are at the premium end of the golf ball spectrum.
Do premium golf balls make a difference?
Premium golf balls are called as such because they tend to offer class-leading performance not just in terms of spin, but also control and feel. This explains why the best players in the world use premium golf balls. Whether it will make a difference to your game will depend on what level you are.
If you are just beginning your golfing journey, then no premium golf balls will not be worth it whereas if you are a single figure player who has previously used value or mid price golf balls, then chances are you will see an uptick in performance after switching to a premium model.
Get the Golf Monthly Newsletter
Tips on how to play better, latest equipment reviews, interviews with the biggest names and more.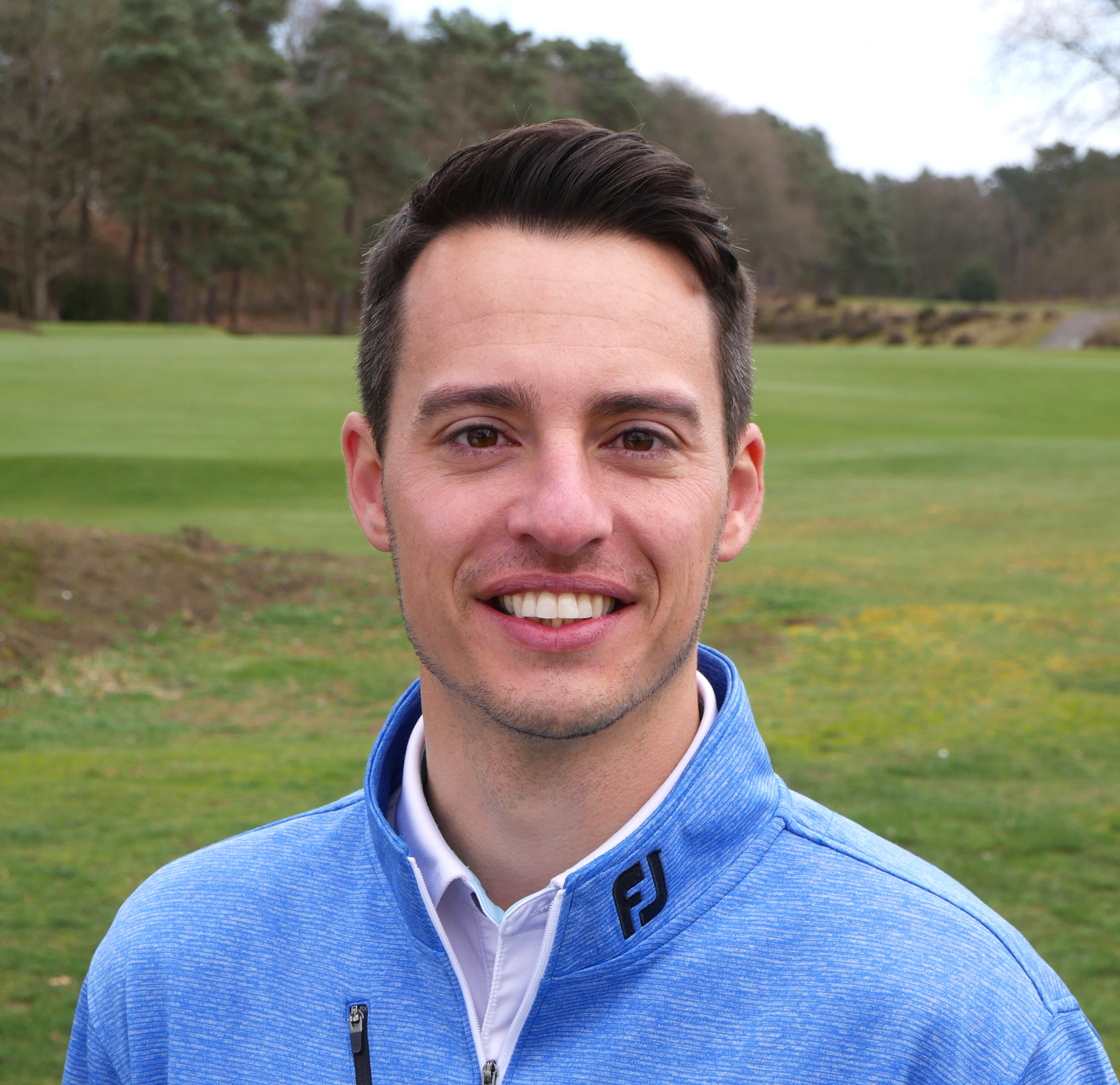 Joel has worked in the golf industry for over 12 years covering both instruction and more recently equipment. He now oversees all product content here at Golf Monthly, managing a team of talented and passionate writers and presenters in delivering the most thorough and accurate reviews, buying advice, comparisons and deals to help the reader find exactly what they are looking for. So whether it's the latest driver, irons, putter or laser rangefinder, Joel has his finger on the pulse keeping up to date with the latest releases in golf. He is also responsible for all content on irons and golf tech, including distance measuring devices and launch monitors.
One of his career highlights came when covering the 2012 Masters he got to play the sacred Augusta National course on the Monday after the tournament concluded, shooting a respectable 86 with just one par and four birdies. To date, his best ever round of golf is a 5-under 67 back in 2011. He currently plays his golf at Burghley Park Golf Club in Stamford, Lincs, with a handicap index of 3.2.
Joel's current What's In The Bag?
Driver: Titleist TSR3, 9°
Fairway wood: Titleist TSR3, 15°
Hybrid: Titleist TSi2, 18°
Irons: Ping i230 4-UW
Wedges: Titleist Vokey SM8, 54°. Titleist Vokey SM9 60° lob wedge, K Grind
Putter: Evnroll ER2V
Ball: 2023 Titleist Pro V1x