Golf Pride CPX Grip Review
We check out the new Golf Pride CPX grip as Mark Townsend tests the latest release from the No. 1 grip in the game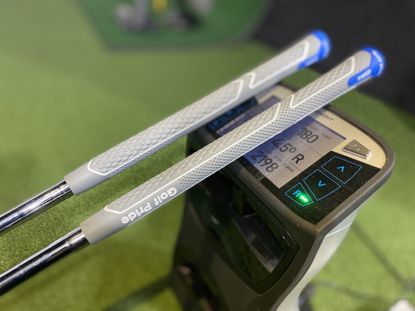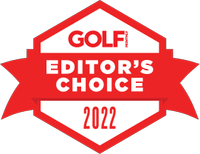 (Image credit: Mark Townsend)
The Golf Pride CPX grip is a genuinely outstanding addition to any bag. If you've been putting off changing your grips then now is the perfect time to add more control and another layer of confidence courtesy of these ultra soft and tacky grips
Reasons to buy
+

The tacky feel is outstanding

+

Grip can be fitted both ways

+

Oversized one great for arthritis

+
Reasons to avoid
-

These are so unique that they might not appeal when you first pick them up (but don't let that put you off)

-
Why you can trust Golf Monthly Our expert reviewers spend hours testing and comparing products and services so you can choose the best for you. Find out more about how we test.
The Golf Pride CPX grip is unlike any other grip that I've ever tried before and this is the market leader's softest performance grip yet. The new tech behind this includes the company's first-ever raised EXO diamond-quilted pattern. This soft and tacky material features a 45-degree pattern that has been inspired by the grips on BMX bikes. So, with the elevation in design, it maximises your contact area with the club. This is complemented with Golf Pride's Control Core technology which is located at the top of the grip where the greatest amount of swing pressure is received so you get the best of both worlds here; maximum softness and maximum control.
A Soft Grip for a Hard Game, Golf Pride say, and the CPX (Comfort Performance Extreme) grip is unbelievably soft. First things first get an experienced fitter to put these on as they're so soft and stretchy that you want them to remain at the length that they were bought at.
Related post: Best Golf Grips
I got mine done at my home club, Moortown in Leeds, by the head pro Martin Heggie and the look and feel was immediately outstanding. Martin noted that an immediate benefit of fitting this grip was that it could go on either way so, if you're not a fan of having the name looking up at you, then that can go underneath.
On very first inspection they seemed almost too soft and like they are still settling in. But, once you start hitting a few, you'll love them. The difference from wafting it around in the pro shop to hitting balls is fairly astonishing. Given there was snow on the ground I spent an hour in the indoor studio at Moortown and it was a genuine eye-opener.
It might be a trick of the mind but the clubs felt a bit softer so my ball speed was up. I'm not exactly a middle-aged version of Tommy Fleetwood but I do like to grip down the club on most shots and punch it and these new grips were a huge help in adding more control.
They're so soft that there is the suspicion that they are going to feel like javelins in the wet but I soaked the 6-iron and kept soaking it and the grip was great with no hint of any slipping. The water seemed to wick any moisture away and I'd be far more confident if/when the heavens open with these than my previous, more corded grips.
Equally the driver was as satisfying as it was aggravating, in that I've no idea why I've not changed my grip in the past five years. It's a club that I will use at least 12 times a round, a club that I like so much that I will actually practise with it and my favourite club and I've never even had it re-gripped.
More simply, the CPX grips just made hitting a ball more enjoyable again. With no doubt over whether you're going to lose your grip and a bit of control.
For some bizarre reason I haven't changed my grips since getting the irons, which was four years ago, and my woods which are even older. I quietly moan to myself about the lack of grip that I have, very occasionally go to the trouble of cleaning them but never do I actually get some new grips.
Which is an absolute nonsense given that a) this is my favourite hobby b) they can make a club feel like new again and c) it's a small fraction of the price of some new clubs to them all singing and dancing again.
How can you make grips last longer?
Grips will naturally wear down from exposure to the elements and play. Golf Pride recommend cleaning your grips throughout the season to remove oils and dirt that have built up. It is also recommended to store your clubs inside as extreme temperatures can prematurely break down the rubber.
When is it time to re-grip your clubs?
Golf Pride recommend all players re-grip their clubs every year and more for frequent players. The oils on your hands, sweat, dirt, UV rays, temperature changes and other elements can all contribute to grip wear. Worn grips will become firmer and lose their original tackiness and therefore make it harder to square the clubface.
How do you clean golf grips?
Clean your grips several times each season to remove the oils and dirt which can build up. Mix soap in a bowl of warm water, dip a scrub brush in the soapy water and scrub the grip on all sides. Rinse soap off grip and pat dry with towel and let grips dry before use.
Mark has worked in golf for over 20 years having started off his journalistic life at the Press Association and BBC Sport before moving to Sky Sports where he became their golf editor on skysports.com. He then worked at National Club Golfer and Lady Golfer where he was the deputy editor and he has interviewed many of the leading names in the game, both male and female, ghosted columns for the likes of Robert Rock, Charley Hull and Dame Laura Davies, as well as playing the vast majority of our Top 100 GB&I courses. He loves links golf with a particular love of Royal Dornoch and Kingsbarns. He is now a freelance, also working for the PGA and Robert Rock. Loves tour golf, both men and women and he remains the long-standing owner of an horrific short game. He plays at Moortown with a handicap of 6.