Best Golf Gloves For Sweaty Hands 2023
Check out the best golf gloves that will keep your hands dry and cool in testing, humid conditions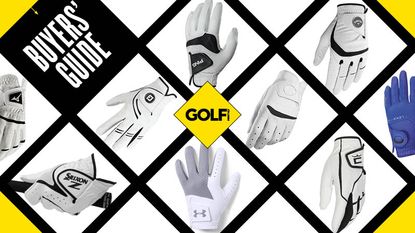 (Image credit: Golf Monthly)
Best Golf Gloves For Sweaty Hands
A golf glove may only be a small part of your golf game, but it is also a rather crucial piece of equipment. Think about it, when you're swinging a golf club, there is only one part of your body that keeps in contact with the club at all times, that is your hands. It is therefore crucial that you have confidence in your grip and feel of the club.
If you do, then there is a greater chance you'll be able to make a much more confident, powerful and most importantly precise impact with the golf ball. From our experience, having a good golf glove that adequately fits your hand, is comfortable and ensures you're grip on the club is secure, is imperative. The right glove really can help improve your performance. At Golf Monthly, we have produced guides on the best golf gloves, the best wet weather golf gloves and the best winter golf gloves, all featuring some of the best gloves in the game. However, in this piece, we'll be taking a look at a selection of the best golf gloves for sweaty hands.
When the temperature rises or the pressure intensifies, getting a golf glove that supplies ample ventilation and moisture-wicking qualities to your hands can seriously keep your game on track. If your hands get sweaty, then you need to make sure that grip and feel are maximised. There are a number of golf gloves on the market that are designed with specific fabrics that help to wick away moisture and improve grip in humid conditions. We've set a few of them out below!
Best Golf Gloves For Sweaty Hands
Why you can trust Golf Monthly Our expert reviewers spend hours testing and comparing products and services so you can choose the best for you. Find out more about how we test.
FootJoy GT Extreme Golf Glove
Sizes: S-XL
Material: Nylon
+ Great flex
+ Breathable to reduce sweating
- Not as soft as the Cabretta models
This high-tech glove offers exceptional grip and durability. Constructed from a combination of FibreSof material and APL leather, it's built to last but not at the expense of fit and feel.The clever use of moisture-wicking elastics helps to deliver a precise fit and the PowerNet mesh over knuckles and fingers greatly enhances flexibility. Combine those features with the perforations for extra breathability and you have a glove that counters humid conditions extremely well. We also like the magnetic ball marker on the back of the hand – it's unobtrusive but easy to access. Overall, the FootJoy GT Extreme glove is a good crossover option, delivering good fit and feel combined with durability and resilience.
Under Armour Medal Golf Glove
Sizes: S-2XL
Material: Synthetic matierials
+ Textured palm for enhanced grip
+ Lightweight and breathable to help move sweat away
- Not the softest feel
This all-purpose glove is a good all-round, versatile option offering excellent durability and value for money. Featuring synthetic materials, the Medal Golf Glove is extremely comfortable and hard-wearing, standing up to most weather conditions. Constructed of a textured palm, which offers excellent grip and a nice tacky feel on the club, it still remains tacky even when the palms get sweaty. Regarding performance, it is very lightweight and fast drying, with the stretch material across and between the knuckles delivering a great fit – that's aided by the excellent, precise closure tab that stays sealed shut throughout your round.
Bionic StableGrip 2.0 Golf Glove
Sizes: S-2XL
Materials: Cabretta leather
+ Industry leading durability
+ Exceptional in hot, humid conditions
- Thicker material won't appeal to all
In our testing, the new Bionic StableGrip 2.0 fared extremely well in the heat and humidity that's found throughout the summer months in the Southeast portion of the United States. Despite using this glove on some incredible hot and sticky days, our hands stayed surprisingly cool and dry, and we found no issues with being able to control the golf club.
Additionally, we would rate the StableGrip 2.0 as arguably the most durable golf glove on the market, and golfers can expect to get plenty of use out of this product, which holds up incredibly well after heavy use and can also be effectively machine washed. Additionally, Bionic excels in terms of the number of sizes it offers and the true, consistent fit that its gloves deliver.
TaylorMade Custom Stratus Soft Glove
Sizes: S-XL
Materials: Water-resistant leather
+ Highly breathable to reduce sweat
+ Sleek, stylish design
- Not the best in rainy conditions
This latest offering from TaylorMade has been designed to deliver high levels of breathability and durability together with a good degree of touch and feel. The back of the hand is constructed from a synthetic material with stretch properties for extra comfort. It's also very breathable so excellent for allowing air to circulate, keeping the hand cool.
The palm is leather for great feel and tackiness, but the strategically placed micro perforations allow for maximum air flow – it is ideal in hotter climates. In addition, the wristband has moisture wicking properties to further soak away the sweat.
Sizes: S-XL
Materials: Dual-layered cabretta and synthetic leather
+ Durable
+ Good stretch properties
- Less feel
This all-weather offering from Srixon is effective in warmer conditions as the synthetic leather construction wicks moisture from the skin to keep the hand cool and dry. Strategic perforations also aid with air flow. Durable and tacky, it also performs in more challenging, wetter conditions, with the stretch qualities being delivered by the Lycra inserts. This means that the glove offers excellent fit and comfort, while the leather patches on palm and thumb help deliver good feel for an all-weather glove. The closure tab allows for a precise and neat fit, while the fitted cuff also aids with overall comfort, making it an excellent all-round glove.
Duca Del Cosma Elite Pro Fontana Glove
Sizes: S-XL
Materials: Cabretta leather
+ Premium feel
+ Smart looks
+ Features unique raised rubber detailing
- Colour choice isn't the best
The Duca del Cosma Fontana glove is a 100% premium cabretta leather model that looks and feels just how a quality golf glove should. It's soft, high quality and looks superb with an all-white finish and Duca del Cosma branding.
The branding comes in the form of raised rubber detailing that adds to the premium feel, with a large number of holes providing superb breathability. As well as the premium feel, it fits the wearer's hand perfectly from the first time you slip the glove on.
Sizes: S-XL
Material: Cabretta leather
+ Soft Cabretta leather
+ Durable, breathable upper
- Not full leather
The Mizuno Elite glove blends premium leather with high-tech synthetic fabrics to deliver feel, durability and breathability. The palm is made of a soft Cabretta leather that delivers exceptional feel and grip, while the upper is made of a synthetic material that helps the glove maintain its shape and durability. We found this glove to offer the best of both worlds.
It's built to last, but it offers the feel you would expect from a premium product. We also found the breathability to be excellent, keeping your hand cool in pressure situations. The FlexMesh material across the knuckles allows for great flexibility and freedom of movement.
TaylorMade Golf MLH TP Flex Glove
Sizes: S-XL
Materials: AAA Cabretta leather
+ Brilliant breathability
+ Excellent comfort
- Design may not be to everyone's tastes
The TaylorMade Golf MLH TP Flex glove is made from triple A cabretta soft tech leather and that clasps around your hand nicely to deliver superior comfort and an excellent grip on the golf club. It comes with excellent breathability thanks to the strategically placed perforated leather for increased airflow around the knuckles on your fingers and on the back of your hand.
The perforations make it very easy to keep your hands fairly dry during hot and humid times on the course. Particularly if you're going on a golf holiday to somewhere these are a great option for any player who is looking for more grip from their glove.
Callaway Syntech Golf Glove
Sizes: S-XL
Materials: Synthetic leather
+ All-weather performance
+ Moisture wicking
- Less feel than real leather
Delivering excellent feel and grip on the golf club, the Callaway Syntech is a premium offering from one of golf's biggest brands, that is a great option for players who regularly get sweaty hands. The brand have packed a lot of technology into this product, including a premium digitized synthetic leather palm that is built to add more grip to the club.
Opti-Flex Stretch suede materials are also stitched into the back of the hand to help improve the fit of the glove, keep your hand nicely locked into the glove and ultimately adds more flexibility too. That in turn keeps your hand well ventilated and sweat free on the golf course.
Cobra Microgrip Flex Golf Glove
Sizes: S-XL
Materials: Polyester
+ High levels of breathability
+ Durable
- Won't perform in wettest weathers
This is a great tech offering from Cobra, with the Microgrip Flex golf glove offering a heady blend of feel, durability and breathability. For those who struggle with sweaty hands, the combination of synthetic fabrics and leather offer excellent air flow.
The strategically placed perforations also help to keep the hand cool in warmer conditions. The leather palm and thumb inserts offer superb feel, but are also long lasting, while the lycra inserts allow for more freedom of movement.
Ping Sport Tech Golf Glove
Sizes: S-2XL
Materials: Synthetic leather
+ SensorCool tech for wicking away sweat
+ Durable
- Lower feel than a premium leather glove
This is a great all-round glove from Ping as it's been designed to perform in a variety of conditions, from wetter weathers to warmer climates. The synthetic leather and Lycra construction features Ping's SensorCool technology, which has been specifically designed to enhance breathability and to wick away sweat. The material is also durable and the fit is comfortable, with the closure tab allowing for more precise fit requirements.
Sizes: Junior/Ladies/Men
Materials: Lycra/Synthetic leather
+ Superb, versatile fit
+ Excellent feel
- Not as much in the way of thermal qualities
Developed in conjunction with Austrian Tour pro, Marcus Brier, Zoom gloves are one-size fits all and have been engineered to fit like a second skin. With FLEXX-FIT technology, essentially a Lycra-style section on the back that incorporates a mix of flex zones to fit the contours of a golfer's hand, it does just that. The back of the glove is stretch Lycra, while the palm is a highly durable all-weather material. It keeps moisture away from the skin making this one of the best golf gloves for sweaty hands.
How we test golf gloves
In terms of testing golf gloves we should say our process is similar to all the other golf gear reviews we produce in that manufacturers cannot pay for a good review, and we tell it how we see it. We seek to try and be as comprehensive as possible in testing and reviewing the product which means we have used it over a number of rounds, in different conditions, because this often gave us great insight into things like durability, fit, quality and so on. We should say that everyone in the Golf Monthly team are golfers at a variety of levels which we feel gives an honesty and integrity to the reviews we produce. To find out more about how Golf Monthly test products, click here.
What to look for in a golf glove
You may not think the golf glove is that important compared to other pieces of equipment however it really is, after all, it is the only part of the body that remains connected with the club throughout the swing. So what are the things you need to think about when looking into purchasing a new golf glove? Well below are some factors and pieces of advice to consider.
1. Which hand?
For the beginners out there, a golfer who plays right-handed will typically wear a golf glove on their left hand. This is because the left hand is the lead hand in the swing provided the player has a conventional grip. Golfers who play left-handed typically wear a glove on their right hand.
2. Type
First things first, know what type of glove you want. You may be after premium leather model which will perform totally differently to a synthetic, or even a wet weather model. These do different things and more importantly feel different so have a think about what you like to feel when wearing a golf glove and hoose acordingly.
3. Material
The material will also be important too. The top premium leather models are designed to feel soft whilst also giving you good feel of the grip during the swing. They are essentially designed to be like a second skin. Some gloves also have synthetic parts on them which are designed to offer more stretch especially along the knuckles.
These synthetic gloves also might be more durable than the leather designs. Finally the wet weather gloves are more about protection than feel. The material on most all-weather models offers more grip the wetter they get so if you play in an area with a lot of rain, definitely consider a model designed to deal with it.
4. Fit
We can hear you asking how should a glove fit? Well the golf glove should feel like a second skin with no excess material either across the palm of the hand or at the end of the fingers. Make sure there's a snug fit across the palm and there's no loose material at the end of the fingers. But you also don't want a glove to be so tight that it feels like it's cutting off the blood supply. You should be able to stretch your fingers and make a ball with your fist without the glove pulling or over-stretching.
For more advice on the best gloves for golf, check out our best golf rain gloves, best footjoy golf gloves and best winter golf gloves.
FAQs
Should golf gloves be tight or loose?
A proper fitting golf glove should fit like a second skin. This means that it is relatively tight across the palm and fingers, with no loose material. You should not have extra material at the top of your fingers, if you do, you may want to size down so that the fit is comfortable and not loose.
How do I stop my hands from sweating when I play golf?
There are a number of ways to help keep your hands dry when playing golf, with one of the options being to look at your golf grips. If the grip has worn down then you are likely to grip them harder, thus causing your hands to warm up. Another way is to make sure you regularly wipe them on a towel. Whether it is before you hit your shot, or strolling down the fairway, it is a good way of making sure there is no moisture between your hands and the club.
What hand should I wear my golf glove on?
That depends on what your stronger hand is. Traditionally to stop you from getting blisters on your leading hand, if you're a right-handed golfer, then you should wear your glove on your left hand. Left-handed players should do the opposite and wear their golf gloves on their right hand. Although there is no set rule on what hand you should wear your glove on, and you can even double up and put one on both!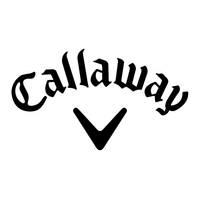 Check our voucher codes to get better prices on Callaway clubs, clothing balls & other golfing gear.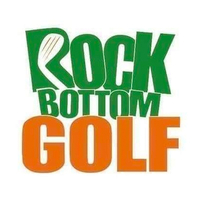 These Rock Bottom Golf coupons will help you save on golf clubs, bags, balls & apparel.
Get the Golf Monthly Newsletter
Tips on how to play better, latest equipment reviews, interviews with the biggest names and more.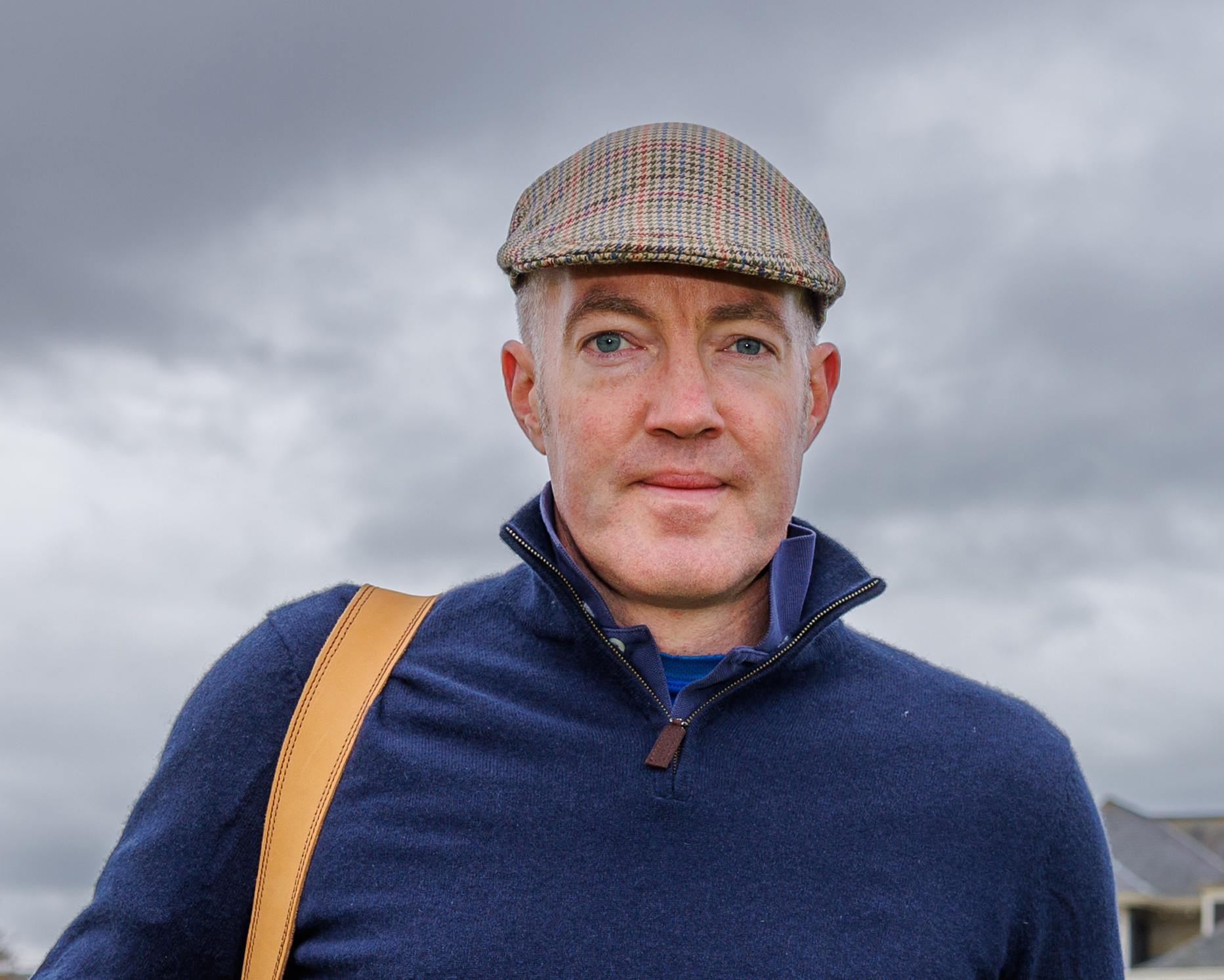 Fergus is Golf Monthly's resident expert on the history of the game and has written extensively on that subject. He is a golf obsessive and 1-handicapper. Growing up in the North East of Scotland, golf runs through his veins and his passion for the sport was bolstered during his time at St Andrews university studying history. He went on to earn a post graduate diploma from the London School of Journalism. Fergus has worked for Golf Monthly since 2004 and has written two books on the game; "Great Golf Debates" together with Jezz Ellwood of Golf Monthly and the history section of "The Ultimate Golf Book" together with Neil Tappin , also of Golf Monthly.
Fergus once shanked a ball from just over Granny Clark's Wynd on the 18th of the Old Course that struck the St Andrews Golf Club and rebounded into the Valley of Sin, from where he saved par. Who says there's no golfing god?