Best Golf Beanies 2023
We pick out some of our favorite golf beanies to keep you warm when the temperatures plummet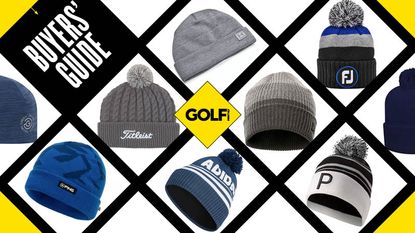 (Image credit: Golf Monthly)
Get the Golf Monthly Newsletter
Thank you for signing up to Golf Monthly. You will receive a verification email shortly.
There was a problem. Please refresh the page and try again.
Best Golf Beanies
There are many who believe that the part of the body that loses the most heat is the head. Scientifically speaking, it is debatable whether this is factually correct, but what cannot be denied is that the best golf hats out there, especially beanies, can help you retain body warmth.
Beanies, much like some of the best golf waterproofs, help to create a sense of security, warmth, and elemental protection. A good beanie takes your mind off the cold and helps you focus on your golf game. To put it simply, every single golfer should have a beanie hat ready to use when the weather turns nasty.
In this piece, we take a look at some of the best golf beanies on the market, with there also being plenty of options available in our best golf caps and best golf wind jackets guides.
Best Golf Beanies
Why you can trust Golf Monthly Our expert reviewers spend hours testing and comparing products and services so you can choose the best for you. Find out more about how we test.
Titleist Cable Knit Pom Pom Beanie
Sizes: One size fits all
Colors: 3 (White, Grey, Sky)
+ Soft fit
+ Three nice colors
- Perhaps not as breathable as some on this list
The Titleist Cable Knit Pom Pom Beanie is the perfect accessory for cold days on the golf course. Firstly, it looks great thanks to the cable knit design and three lovely colors, while the soft knit fabric delivers excellent thermal insulation. As we've come to expect from Titleist, who produce some of the best golf bags and best golf drivers, this is a high-quality, durable golf hat that will last you the whole winter and many more to come.
J Lindeberg Swirl Bridge Windbreaker Beanie
Sizes: One size
Colors: 2 (red and green)
+ Keeps wind at bay
+ Eye catching design
- Rustling sound inside
This beanie provides the warmth of 100 percent merino wool without the harsh feel thanks to the stretchy windbreaker lining which also helps create the perfect fit. In terms of protection from the elements, this wooly hat is hard to fault, although the inner lining means that sound struggles to dissipate when the ears are covered, leading to a slight rustling sound every time you move your head. It's distracting at first but you soon get used to it and the protection you experience it is worth it.
Puma P Removeable Pom Beanie
Sizes: One size fits all
Colors: 2 (White/Black, Red/Black)
+ Doubles as a beanie hat
+ Soft and warm
- Only two colors
The P Removable Pom Beanie has got you covered in the cold. We found it to be very warm, comfortable and surprisingly wind resistant.
Along with the looks, the bobble, or pom, can be removed to make it look like a beanie hat, which works surprisingly well in practice. Featuring the renowned Puma P on its front, Puma is known for producing some of the best golf hats and, with the P Removable Pom Beanie, it blends practicality with style, so you'll not only be feeling warm out on the course, but looking good too!
Sizes: One size fits most
Colors: 3 (Hemp, Black, Navy)
+ Thick material gives warmth
+ Feels very well made
- Hemp color not for us (but others available)
When the cold weather hits, a good warm hat is vital. Enter this Pom Beanie from adidas which features a soft polyester fabric combined with Cold.Rdy technology to really give a warm and insulated feel from the cold.
The brushed interior lining enhances warmth retention, and we also liked the breathability of the beanie too so it didn't feel uncomfortable or itchy when wearing it for a long time. The stretch of the fabric is a bonus as well.
Sizes: One Size
Colors: 5 (Gray, Black, Blue, Brown, Mustard)
+ Thick and warm
+ Versatile and can be used away from the course
- Might be a little small for people with larger heads
When it comes to getting the best golf beanie for you, it's always worth looking at the versatility the hat offers, using it on and off the course. This beanie from Nike does precisely that. Being made from a soft thick wool, it provides a dense layer of insulation around your head that will keep you nice and toasty during the colder months of the year. This hat is also very comfortable to wear as it stretches and molds itself around your head depending on how you want to wear it. It comes in five colors and features a stylish Nike label on its lip.
Under Armour ColdGear Infrared Driver Pom Beanie
Sizes: One size
Colors: 3 (Black, Grey, Green)
+ Extremely warm
+ Comfortable, tight fit
- No white, navy or red options
The Infrared Driver Pom beanie is a fantastic, warm winter hat that looks superb with its one-color throughout styling, minimal Under Armour branding and bobble. It offers up a snug fit with some stretch but golfers with large heads may feel it could be looser, although it has an elasticated adjustable cuff so it can be worn to fit your preference.
The beanie comes in just three colors - black, grey and teal - which all look great but some golfers might have preferred white, navy or red options as well. Overall, it's undoubtedly one of the best golf beanies on the market and one that will become a favorite both on the course and off of it throughout the colder months.
Sizes: One size
Colors: 3 (Blue, Black, Stormcloud)
+ Extremely comfortable
+ Good roomy fit
- No bobble - many golfers like the look of one
The Bertie hat from Ping is an extremely comfortable beanie that offers up a slightly larger fit than the brand's Cresting Knit hat and therefore will fit golfers of all head sizes. It offers up a very warm wear and can be adjusted to your preferred fit thanks to the adjustable turn up cuff.
The hat comes with a small Ping logo and a large sensor logo that is subtle in the black and blue colorways but comes in bright yellow in the navy option - allowing golfers to choose if they want color or subtlety from their beanie. The Ping logo is very well stitched in so should last a very long time.
FootJoy Knit Winter Beanie Hat
Sizes: One size
Colors: 3 (Gray; Black; Navy)
+ Lightweight
+ Great value
- Not the thickest hat
FootJoy are renowned as one of the best golf apparel manufacturers in the game at the moment. Producing some of the best golf shoes and best golf gloves, FootJoy has also ventured into the hat game and has produced this excellent hat for cold and windy days on the course.
While it's not the best for sub-zero climates, the soft knit fabric on this hat provides thermal insulation that will keep you comfortable on the course. It also comes with a moisture-wicking system that will remove the sweat or any moisture from your brow. As this is also quite a lightweight offering, it is one of the best beanies to keep in your golf bag to whip out when the conditions go cold on the course.
Mizuno Breath Thermo Pom Pom Beanie
Sizes: One size fits all
Colors: 4 (Grey, Black, Blue, Red)
+ Soft and warm
+ Snug fit without feeling too tight
- Slightly dated appearance
This beanie is a first-class winter warmer that combines Mizuno's latest fabric and manufacturing techniques with a deliberately old-school appearance that will appeal to traditionalists. Using Mizuno's twin technologies of Breath Thermo and Thermal Plus, it is extremely comfortable around the head and can be worn for long periods. It feels soft to the touch, particularly when worn over the ears. Most of the body's heat loss is through the head, and this classic beanie keeps you warm and snug without ever feeling too tight or restricting. It will be equally at home off the golf course and takes up very little room in the bag.
Callaway Classic Winter Bobble Hat
Sizes: One size
Colors: 3 (Gray; Black; Navy)
+ Solid color choice
+ Fleece lining keeps the wind out
- May be a little thick for some golfers
An excellent choice to keep the wind at bay, this Callaway hat is an impressive addition to this list that prioritizes warmth and comfort.
Featuring the same quality and innovative design features we've grown to know and love from Callaway, this impressive product features a fleece-lined interior that adds to the insulation from its woolen outer layer. This stylish offering will help you look the part on the course and also comes in three very trendy colorways.
Galvin Green Lemmy Beanie
Sizes: One size
Colors: 4 (Navy, Pink, Black, Black/Reflex)
+ Very warm and comfortable
+ Windproof
- Not the most stylish
The Galvin Green Lemmy bobble hat is a great addition to any golfer's winter wardrobe thanks to its ability to resist the wind and diminishing temperatures. As well as keeping the wearer warm, it also repels light rain, which makes it stand out from its competition. It comes in only one size but due to the stretchability on offer, the fit is nice and snug. There are also four colors to choose from too so any fashion sense is catered for.
Under Armour Halftime Cuff Beanie
Sizes: One size
Colors: Five (Black, Black/Red, Grey, White, Pink)
+ Fast-drying
+ Five color options
- Basic styling
Under Armour's Halftime beanie is a good beanie hat that will keep your head nice and warm out on the course and away from it during the colder months. The styling is subtle but perhaps too basic, but it will certainly be a go-to hat for golfers and non-golfers alike.
It is nice and lightweight with a very comfortable soft knit fabric and claims to wick sweat, so won't keep you too hot and sweaty on the milder days if you're someone who likes the comfort of a beanie hat even if it's not freezing cold.
Sizes: One size
Colors: 3 (Black, Navy, Red)
+ Cool design
+ Performs with the best of them
- Quite bulky
The TaylorMade Bobble Winter Beanie Hat is one of the best beanies on the market and a perfect choice to keep your head warm as it is highly functional and has a stylish design. Its thermal fleece-lined construction ensures that none of the chilly air makes it through to your head leaving you to focus fully on hitting quality golf shots.
We also really like the stripe design on the hat as well as the three color choices it comes in - black, navy and red. It wouldn't be surprising if we start seeing this hat out on Tour at some point.
Oscar Jacobson Tammis Knitted Bobble Hat
Sizes: One Size
Colors: 4 (Black Marl, China Blue Marl, Lunar Grey Marl, Navy Marl)
+ Double knitted hem is very soft on the ears
+ Windproof
- May be too snug for golfers with a large heads
If you are looking for a good performing bobble hat then the Tammis from Oscar Jacobson is certainly worth considering. It is very comfortable to wear due to the large turned-up hem, and the design and color contrast of the material is also pleasing to the eye. It is a one-size fits all product, and it must be said that it is a little tighter fitting than some bobble hats, but many golfers may appreciate this.
Sizes: One Size
Colors: 4 (Black Marl, Peacock Marl, Royal Marl, Midnight Marl)
+ Classic look
+ One size fits all
- Made from acrylic, so softer options on the market
A roomy bobble hat with a classic look to it and a friendly bobble to go with a warm, thick, deep rolled hem. This bobble hat would certainly keep your head and ears warm on a winter's day. It is 100% acrylic so although the material is warm, there are fleecy and softer products out in the market. There are four color options, some of which are vibrant so there are options to catch any eye.
How we test golf beanies
When it comes to golf apparel, we take the testing process very seriously. Whether we are sent a product or buy it ourselves, we put everything through its paces to ensure we can provide thorough and reliable advice on each product. Our writer, Sam Tremlett, heads up the apparel sections of our website, while every member of the Golf Monthly team is an avid golfer and as such, knows what does and doesn't make for a good piece of golf equipment.
As far as our methodology goes, we review all golf beanies properly, which means we have used each one across multiple rounds and in practice to assess every aspect of its performance. For example, if a beanie hat claims to be the best insulating golf beanie, we will put that claim to the test to see whether the beanie does keep you warm in the coldest of conditions.
Specifically, for golf beanies, we test each one to assess how its design features can benefit you on the course. This comprehensive testing style is not just exclusive to beanies as we test with the same level of thoroughness across all gear categories. It is important to also note that all our products are rigorously tested and that no manufacturer can buy a good review.
What to consider when buying a golf beanie
So, still wondering which golf beanie is right for you? Well, while you might think a golf beanie is a pretty simple piece of clothing, in fact, there are many different styles and types of beanie on the market. And with manufacturers pouring all sorts of technology into each golf beanie, that means there are many different factors to consider when purchasing a new golf beanie. For that reason, we've set out five points below that you should bear in mind when buying your next golf beanie.
Style
What kind of beanie hat do you want? Do you want one with a bobble or one with a turned-up design? Or just a classic beanie style? Have a think about this and choose accordingly because your style always plays a big factor in how well you perform on the course.
Material
Next, it is important to know what kind of material you want the hat to be made of. Manufacturers use lots of fabrics and materials these days, including polyester, cotton and even spandex! Each can offer different levels of warmth and comfort, depending on what kind of climate you're playing in. For that reason, it's definitely worth knowing what type of beanie you find the most comfortable on your head and then picking a model made from that material.
Protection
The whole point of a beanie hat is to protect you from the elements and keep your head warm, so if you currently have a model that you know isn't performing as well as it should, then an upgrade is definitely needed. We all know how important a good hat is in the cold and wind to both keep you warm and focused on your game, so it makes sense to invest in a beanie designed to deal with both.
Comfort
Comfort is also an important consideration because if a beanie is uncomfortable and distracting, how can you expect to shoot your best score? Therefore, it is worth trying on a variety of models to see how they fit on your head and how they feel when imitating a golf swing.
Color
No longer do golf hats have to be boring and drab designs these days. As the models above show, you can get lots of different colors and designs, so it is purely a case of picking something you like.
While its wise to carry a beanie with you in your bag in case the weather turns for the worse, we'd also recommend having a couple of other golf hats in your wardrobe to help protect you from the elements.
For example, if you regularly play in hot conditions, then you should consider picking up a golf baseball cap to help protect you from the sun's glare. On the other hand, you might also want to pick up a golf bucket hat to protect you from any unexpected downpours or when the sun might be a little too much on the course.
FAQs
What material should a golf beanie be made from?
Usually, you will find an acrylic - synthetic fiber or cotton in a beanie, as it easier to clean, holds heat in well and provides a comfortable fit for all head sizes.
What is a golf beanie?
A golf beanie is a type of hat that usually sits over your ears to help protect you from the wind and cold. They are used most often during the cold, winter months as a way of trapping heat in. Some beanies have a classic shape but some also come with bobbles and upturned cuffs.
Can you wear a beanie to a golf course?
Yes and we actively encourage doing this when the weather is cold and windy. A golf beanie is an excellent way of keeping yourself warm when the weather takes a turn and no other style of hat is as good as a beanie at dealing with the cold.
Can golf beanies be worn in the rain?
Depending on the material, yes, golf beanie hats can be worn in the rain. Some beanies are made from water-repelling materials that can keep your head dry in light rain. Ultimately though, as beanies are made from thick soluble materials, they can get saturated pretty quickly, so it may be better to wear a bucket hat, or even shelter yourself with an umbrella when the rains come.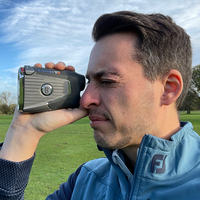 From clubs, balls and tees, to essential sportswear and fitness products, keep it affordable with a little help from our promo and coupon codes.
Get the Golf Monthly Newsletter
Tips on how to play better, latest equipment reviews, interviews with the biggest names and more.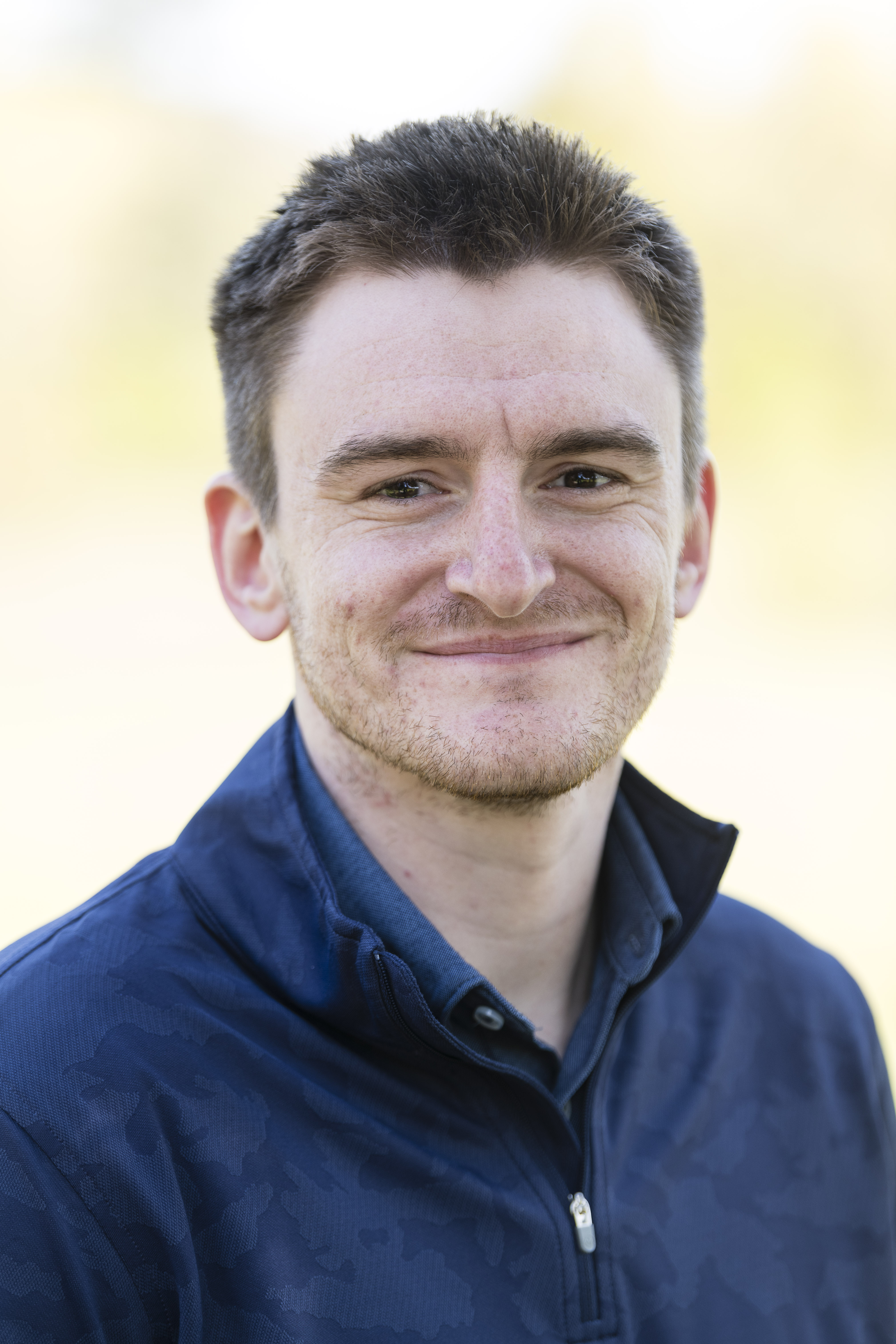 A golfer for most of his life, Sam is a Senior Staff Writer for Golf Monthly.
Working with golf gear and equipment over the last six years, Sam has quickly built outstanding knowledge and expertise on golf products ranging from drivers, to balls, to shoes.
He combines this knowledge with a passion for helping golfers get the best gear for them, and as such Sam manages a team of writers that look to deliver the most accurate and informative reviews and buying advice. This is so the reader can find exactly what they are looking for.
Sam now spends most of his time testing and looking after golf gear content for the website, whilst he is also responsible for all content related to golf apparel.
He also oversees all Tour player content as well so if you need to know what clubs Tiger or Rory has in play, Sam is the person to ask.
Unfortunately, Sam is not a member of any club at the moment but regularly gets out on the golf course to keep up the facade of having a handicap of five.
Sam's What's In The Bag:
Driver: Titleist TS3 (9 degrees)
Fairway Wood: Callaway Paradym (15 degrees), Nike Covert Tour 2.0 (19 degrees)
Irons (4-PW): Titleist AP2
Wedges: Titleist Vokey SM7 54˚, 58˚
Putter: Scotty Cameron Phantom X 5.5
Ball: Srixon Z-Star Diamond
Shoes: G/FORE Gallivanter/Nike Air Zoom Infinity NEXT%/Cuater The Ringer/adidas Tour 360 22