Best Golf Waterproofs 2023
We take a closer look at the best golf waterproofs currently on the market.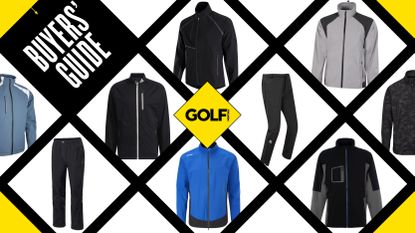 (Image credit: Golf Monthly)
Best Golf Waterproofs: Quick Menu
Somewhere along the line, pulling on a set of waterproofs didn't become such a pain. Years ago it was like wrapping yourself in a bin bag. However, the best golf waterproofs these days don't just keep you extremely dry, but they are designed to help you swing unhindered. We wouldn't quite say it's ever a joy to reach for the waterproofs, but today's technology-packed suits are not just more effective than ever at keeping us dry and comfortable while also looking the part on the fairways. Nowadays the research that goes into making garments built to withstand the harshest of conditions is truly mind-boggling. It pays off too because golf waterproofs these days are lighter, keep you drier, remain breathable, and look great.
We've picked out a selection of the best golf waterproofs that are well worth checking out and we also recommend checking out our posts on the best golf tops, best golf wind jackets, and best golf base layers to truly complete your outfit and leave you best prepared for the wind and rain.
Best Golf Waterproofs
Why you can trust Golf Monthly Our expert reviewers spend hours testing and comparing products and services so you can choose the best for you. Find out more about how we test.
Waterproof Jackets
adidas Rain.Rdy Hooded Jacket
Sizes: XS-2XL
Colors: 2 (black, collegiate navy)
+ Addition of the hood
+ Extremely lightweight and versatile
- Doesn't feel as thick as non-hooded model
I tested the standard Rain.Rdy Jacket last year and I was a huge fan, the only thing missing was a hood. Enter this latest version which firstly looks absolutely fantastic and is versatile enough to be worn literally anywhere. The new design feels a lot lighter and the materials aren't as thick, so on those colder days I needed to pair it with more layers, but this was also a benefit because it didn't take up a lot of room in my bag, and added next to no weight.
The waterproof protection hasn't been compromised either as I was caught in several downpours in testing and it performed brilliantly. It also felt comfortable and I liked the adjustability of the hood and elasticated cuffs. More colors needed though!
Read our full adidas Rain.Rdy Hooded Jacket Review
Under Armour Stormproof Cloudstrike Stretch Golf Jacket
Sizes: S-2XL
Colors: 1 (black)
+ Superb stretch and mobility
+ Customized fit via side straps
- Only available in a black colorway
A superb waterproof jacket that repelled water effortlessly throughout an entire round. The customized fit via the straps on the side saves the jacket causing any disruption while swinging and the stretch material allows you to swing with freedom.
The Storm technology worked excellently well in shielding me from the rain and repelled water just as it was designed to. Despite the relentless rain and wind, the temperature was fairly mild and so I was pleasantly surprised to discover how breathable the Cloudstrike Stretch jacket was. It would be nice to see it in more colorways, but aside from that there is very little Under Armour has failed to achieve with this jacket.
Read our full Under Armour Stormproof Cloudstrike Stretch Golf Jacket Review
Galvin Green Armstrong Jacket
Sizes: S-XXL
Colors: 6
+ Extremely lightweight
+ Modern design not over the top
- Could feel softer to touch
Updated for 2023 with some fresh colors and stylish details, this lightweight Gore-Tex waterproof jacket continues to impress. Not only does it keep water and wind at bay with consummate ease, but it also has those important design details that ensure you can swing in total comfort - notably the Velcro cuffs, three zipped pockets and the elasticated drawstring at the waist, which creates a tailored fit.
The thin Paclite stretch material ensures you're able to swing unimpeded and also allows you to fold it away compactly for easy storage. Perhaps most importantly, it's up there as one of the best-looking golf rain jackets around, so you'll look and feel like a million dollars strolling the fairways, even when the heavens open.
Read our full Galvin Green Armstrong Jacket Review
Peter Millar Rain Walker Jacket
Sizes: S-XXL
Colors: 1 (Navy)
+ Premium quality in every aspect
+ Superb look and feel
- Only one color
Having played golf for 45 years, I could immediately see that the new Rain Walker jacket is a step up yet again. It's all-new construction is windproof, waterproof and exceptionally breathable, with the give in the material adding to the comfort and ease of movement. There are three layers including a hydrophilic membrane which allows moisture to escape. The external surface is water repellent, and the latest improvements in seam technology mean that the stitching is robust and reliable.
I found both comfort and maneuverability while playing to be first-class, and it even comes with a waterproof bucket hat. I love the way that the overall look is so smart and understated, somehow classic and yet still modern at the same time. I have owned many waterproof jackets over the years, and this is quite simply the best one yet.
Read our full Peter Millar Rain Walker Jacket Review
Sizes: S-2XL
Colors: 2 (Navy/Black, Charcoal/Lime)
+ Extremely comfortable and warm
+ Able to withstand the worst the winter can throw at you
- Can get hot on the inside
The headline garment in FootJoy's HydroSeries range is this, the HydroTour. It comes with a premium price point but you undoubtedly get premium performance here starting with the waterproofing.
It has a three-panel construction and dual-sealed seams to stop any rain getting to your body and it also has a innovative feature called a DrySeal double collar system, which has a cinch cord on the inner layer to keep the rain out and two small holes on the outer layer that help the water run down the back of the jacket, thereby keeping the neck dry.
(Oh and if this isn't enough, it also comes with a three-year waterproof warranty). The material itself felt premium and the styling looked good too.
Read our full FootJoy HydroTour Jacket Review
Galvin Green Alister Jacket
Sizes: S-XXXL
Colors: 2 (Grey; Black)
+ Uber customisable fit
+ Exceptional protection
+ Comfortable and playable
- All this tech and features comes with a premium price
No-one likes playing in the rain but the Alister jacket certainly makes it feel like you're getting the better of the elements. This comes down to the market-leading Gore-Tex protection but also the customization on offer via the Velcro cuffs, tabs that adjust the chest volume and drawstrings at the hem and waist.
These all combine to create a comfortable, playable fit, helped by the stretch panels at the back and elbows. Golf bag carriers will also appreciate the reinforced sections at the shoulders. Yes, this waterproof jacket is one of the most expensive on the market, but none come close when totting up the performance-enhancing features.
Read our full Galvin Green Alister Jacket Review
Sunderland Whisperdry Pro-Lite Jacket
Sizes: S-2XL
Colors: 7 (Airforce, Evergreen, Blue, Navy, Gunmetal, Camo, Silver)
+ Lightweight feel
+ Adjustability everywhere
- Small pockets
This is a very good rain jacket thanks to its overall protection and design features. First it is ultra-lightweight and stretchy which made it very easy for me to swing in, and it folded down to next to nothing so storage was easy. Whilst this does mean more layers are needed in colder weather, the lightweight fabric didn't compromise on waterproofing.
Water beaded off excellently thanks to the seam-sealed construction and I loved all the other adjustable features too including the inner storm flap, chin guard and cord-adjusting high neck, and the Velcro adjusters at the cuffs and waist. The only negatives for me were the pockets were a touch small, and the design could probably be described as a bit bland. However that does also make it versatile so that's a subjective point.
Read our full Sunderland Whisperdry Pro-Lite Jacket Review
Puma DRYLBL Waterproof Golf Jacket
Sizes: S-2XL
Colors: 2 (Grey, Black)
+ Water protection up there with the top models
+ Versatile design
- Not the best with only polo underneath
The DRYLBL Rain Jacket from Puma is a continuation of the performance we saw in the Ultradry jacket. Thanks to the 2.5 layer fabric, seam sealed design, and waterproof zips, the protection from this jacket was up there with some of the top models we have tested. Movement was also uninhibited and it felt lovely and light too, despite still offering a degree of warmth and breathability.
We also liked the adjustability on offer such as the Velcro cuffs so we could get the perfect fit, and another huge plus was the aesthetic because whilst some may say it was a touch bland, I think it added to its versatility. This jacket can be used anywhere.
Callaway Stormguard III Waterproof Rain Jacket
Sizes: S-3XL
Colors: 2 (Lapu Blue, Tobacco Brown)
+ Allows you to swing freely
+ Clever inner hem stops it riding up
- Two-way main zipper a little fiddly
The first thing you'll notice about the Stormguard III is that it is a good-looking jacket with strong colors and lots of little details that catch the eye. The Swing Tech technology does the job of allowing the wearer to swing uninhibited and this jacket also delivers on the waterproof front too, having been tested to the full during one particularly heavy downpour.
The lightly elasticated black inner sleeve cuffs are another real plus point for me. The beauty is that they fit snugly enough for you to not have to overly worry about how tight or loose you set the external Velcro cuff adjusters. I was also very impressed with the drawcord waist adjuster's rubbery inner hem, which helps to prevent the jacket riding up as you swing.
Read our full Callaway Stormguard III Waterproof Rain Jacket Review
Ping SensorDry 2.5 Graphene Jacket
Sizes: S-2XL
Colors: 2 (Blue, Black)
+ Fully waterproof and quick drying
+ Supremely lightweight and stretchy
- Zips are a bit stiff
The SensorDry 2.5 Graphene Jacket is a big innovation from Ping as it is the first time the brand has used Graphene in its apparel range. Ping has incorporated a Graphene print to the inside of the fabric for this jacket, which helps conduct and retain heat.
It also makes the jacket incredibly lightweight, comfortable, it has a good amount of stretch and comes with adjustable wrist cuffs to ensure a nice snug fit. The material is fully waterproof and repels water, drying remarkably quickly. We held it under a tap and the jacket was bone dry almost immediately. A special jacket indeed that epitomizes the excellent work the brand do in the golf industry.
Read our full Ping SensorDry 2.5 Graphene Jacket Review
G/Fore Repeller Weather Resistant Jacket
Sizes: S-XXL
Colors: 1 (White)
+ Lightweight but offers warmth and protection
+ Washes well and gets back in pristine white
- Very easy to get dirty marks on it
This ultra stylish design that can be used anywhere is actually an incredibly comfortable high performance golf jacket that does a great job of keeping you dry thanks to the water repellant DRY-TEX fabric and heat bonded seams. Wearing the jacket in winter where it's so easy to get mud and grime on your outfit is a little risky but the garment washes really well and in our experience comes out looking box fresh so long as you follow the care instructions. The magnetized front pockets are really clever and keep the lines of the jacket very clean and the full zip is super high quality.
ProQuip StormForce PX7 Jacket
Sizes: S-3XL
Colors: 3 (Black, Surf Blue/Pewter, Black/Pewter)
+ High-quality protection
+ Lifetime waterproof guarantee
- Feels bulkier than other models
Building on the success of the PX5 and PX6 models, ProQuip has now introduced the PX7 which is the brand's highest specification and best-in-class men's rain jacket with a lifetime waterproof guarantee.
Available in three colors, the jacket has extreme waterproof protection, and yet still feels breathable. It does feel more bulky than other models on this list however when the conditions are really bad, this is no bad thing as it does not feel cumbersome and limiting during the golf swing. The swing silent technology is an added bonus too because it minimizes any noise during play.
Waterproof Pants/Trousers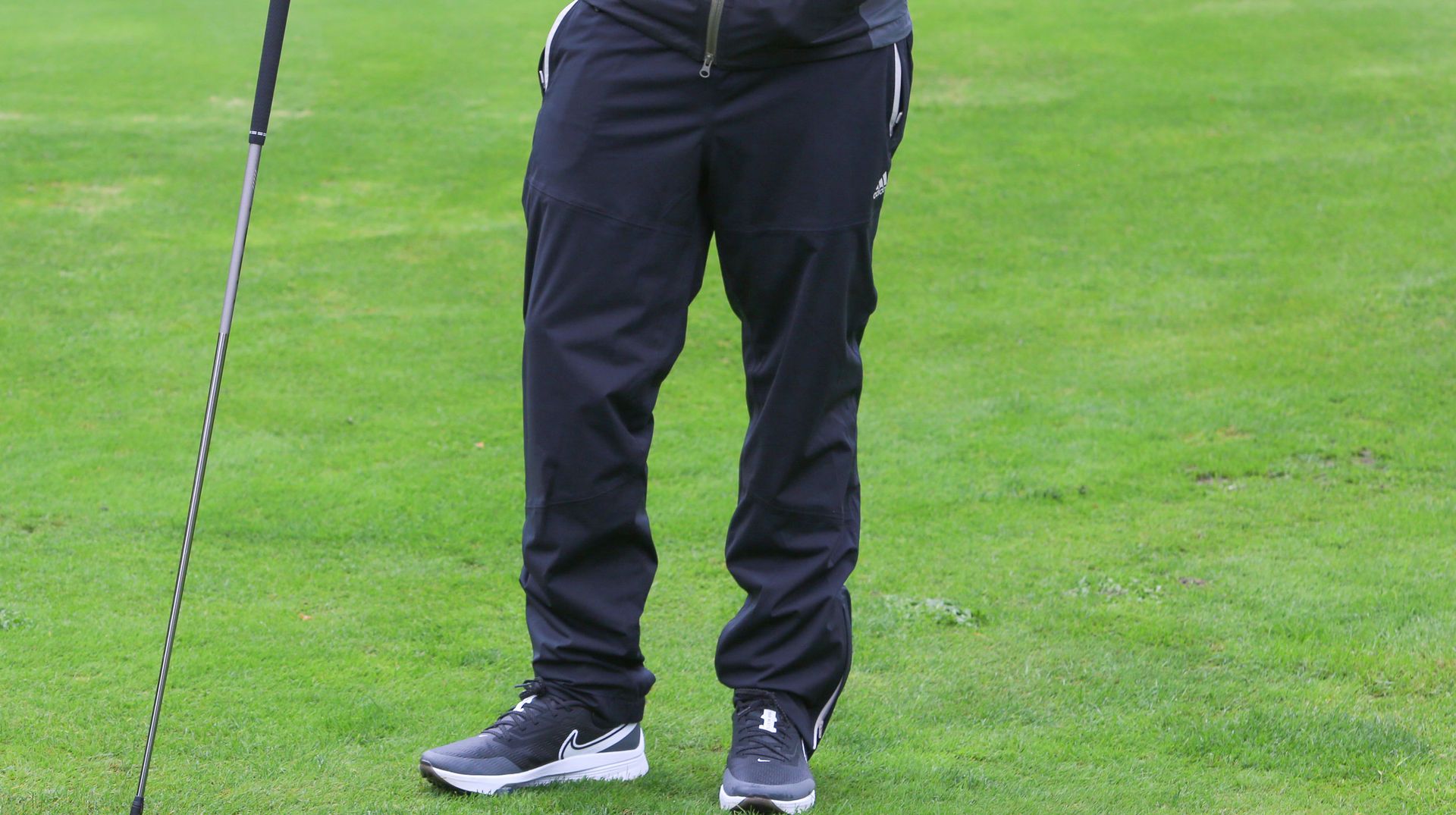 Sizes: 3 standard, petite, tall (S-2XL)
Colors: 1 (black)
+ Stretch was superb
+ 100% recycled materials
- Pockets do feel a touch small
As you would expect from the name, these pants are prepared for all weather conditions because of the Rain.Rdy technology which helps block out water and wind, ideal for those colder, harsher conditions out on the course.
In my testing they certainly delivered this, and other elements I liked were the ankle zips which made adjustability very easy, the lightweight feel of the pants both on the body and in the bag, and also the degree of stretch in the fabric was a huge plus point. I felt like I could get into any stance easily without restrictions. They are also made with 100% recycled materials which should always be applauded, but the only negative here is the size of the pockets, they do feel a touch small.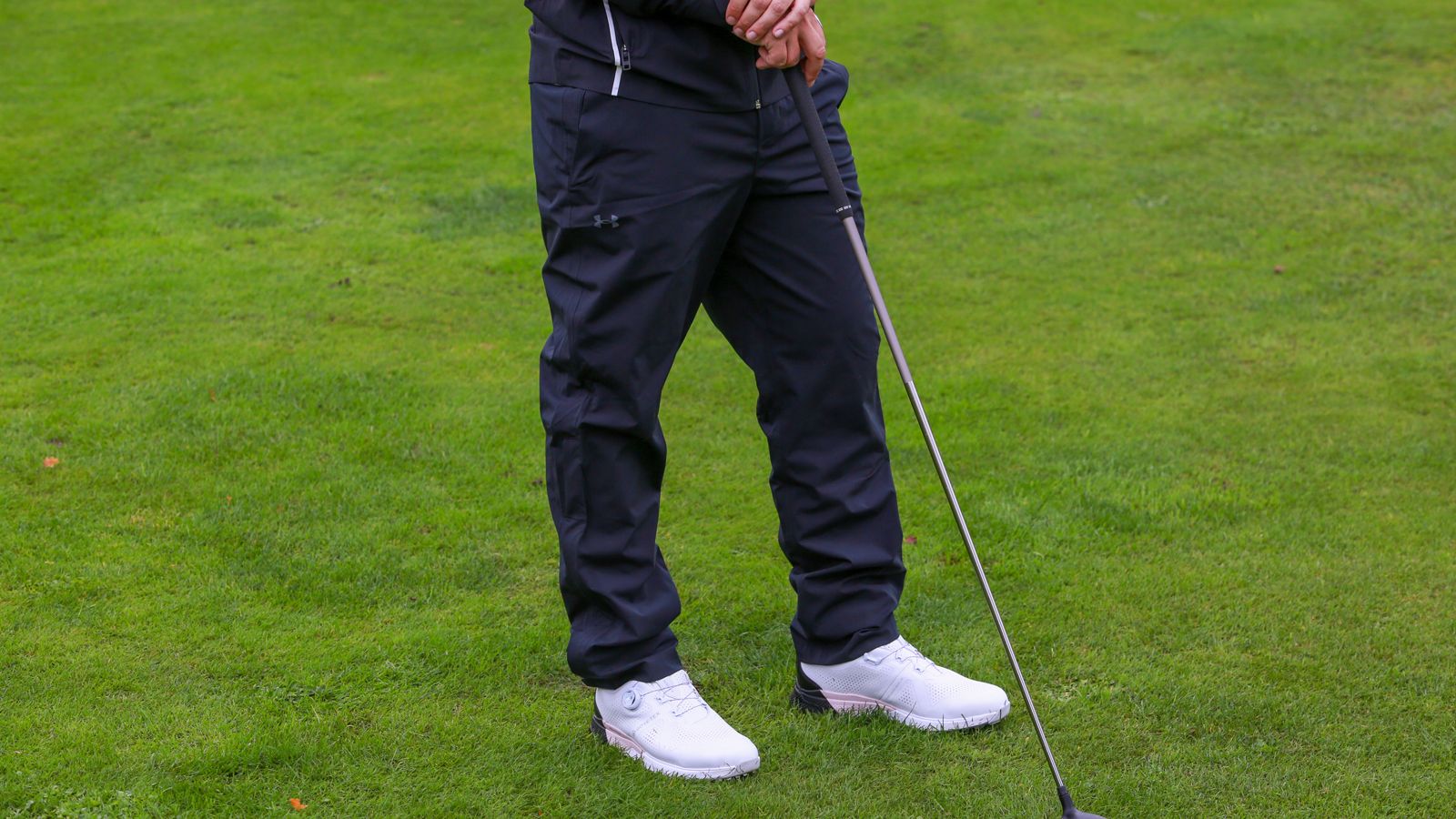 Under Armour Golf Rain Pants
Sizes: S-2XL
Colors: 1 (black)
+ Extremely lightweight
+ Easy to adjust via elastic waist straps
- No fleece lining in the pockets for warmth
I really like the simplicity behind these Under Armour Golf rain pants. At the end of the day, these are pants that will predominantly be worn in the winter and will see their fair share of mud splatter, so having rain pants in brighter colors or with more pattern really is somewhat unnecessary.
These rain pants feature the same rain repellent technology as the Cloudstrike Stretch jacket and performed excellently in keeping me dry. These rain pants are made from 2.5 layer-bonded fabric, which is extremely breathable and lightweight, ideal for taking on and off and storing in your golf bag when they're not in need.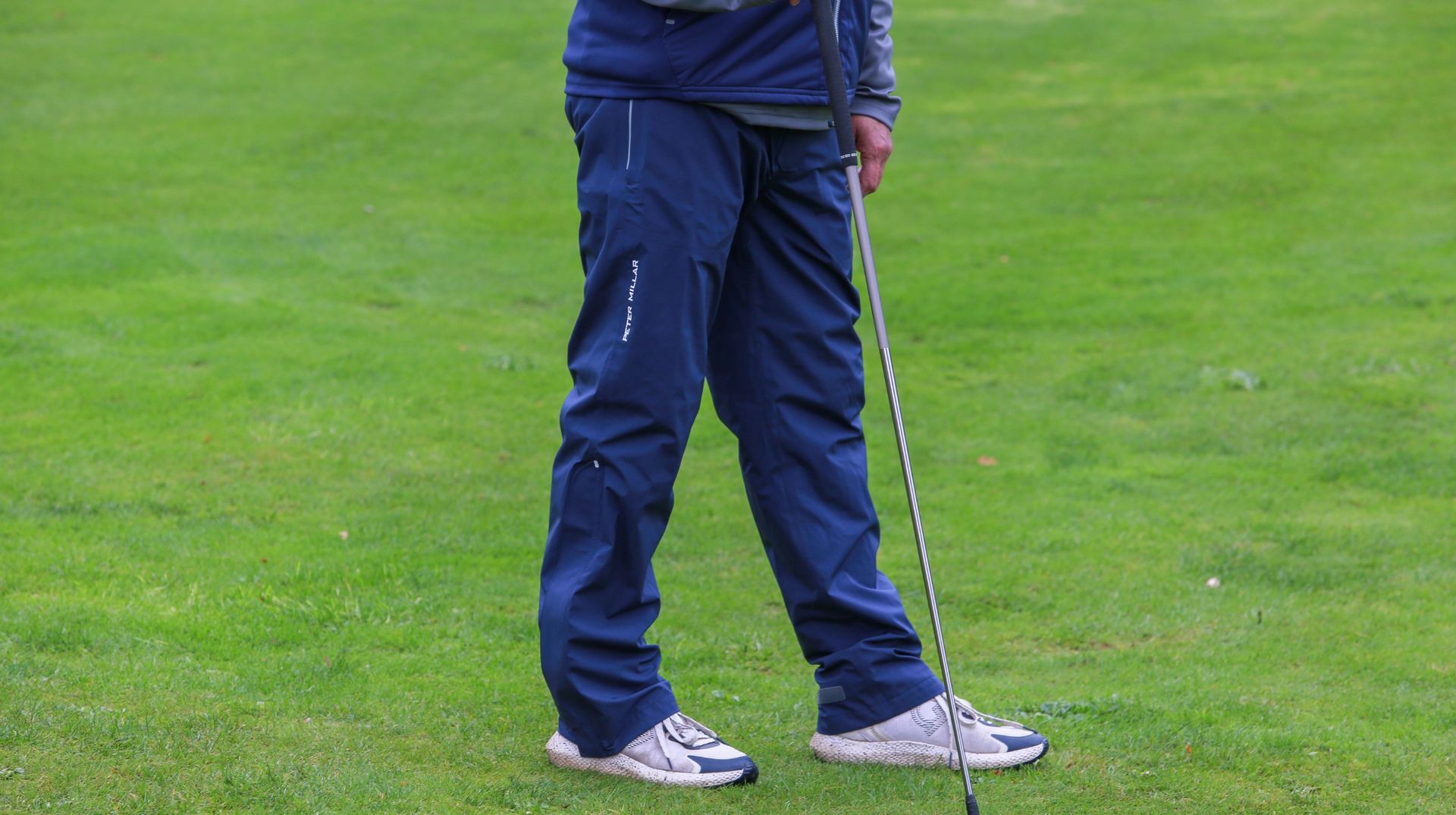 Peter Millar Rain Walker Pant
Sizes: S-2XL
Colors: 1 (navy)
+ Top-quality look and feel
+ Perfect adaptability on the leg fit
- The weight is a touch heavy
Stylish and extremely comfortable, the construction of the Rain Walker Pant is the result of extensive research into preparing the best-possible protection for the 2023 US Walker Cup team at St Andrews. This premium-quality garment comes at a premium price, but you get what you pay for. Everything about the construction, appearance and features gives me the confidence that I am being protected from the elements.
I was particularly taken with the leg fastenings which allow you to adjust the fit to be exactly how you want them over your regular golf pants. I found the comfort, protection and maneuverability while playing to be first-class, and I would be equally happy wearing them while out walking in the middle of winter.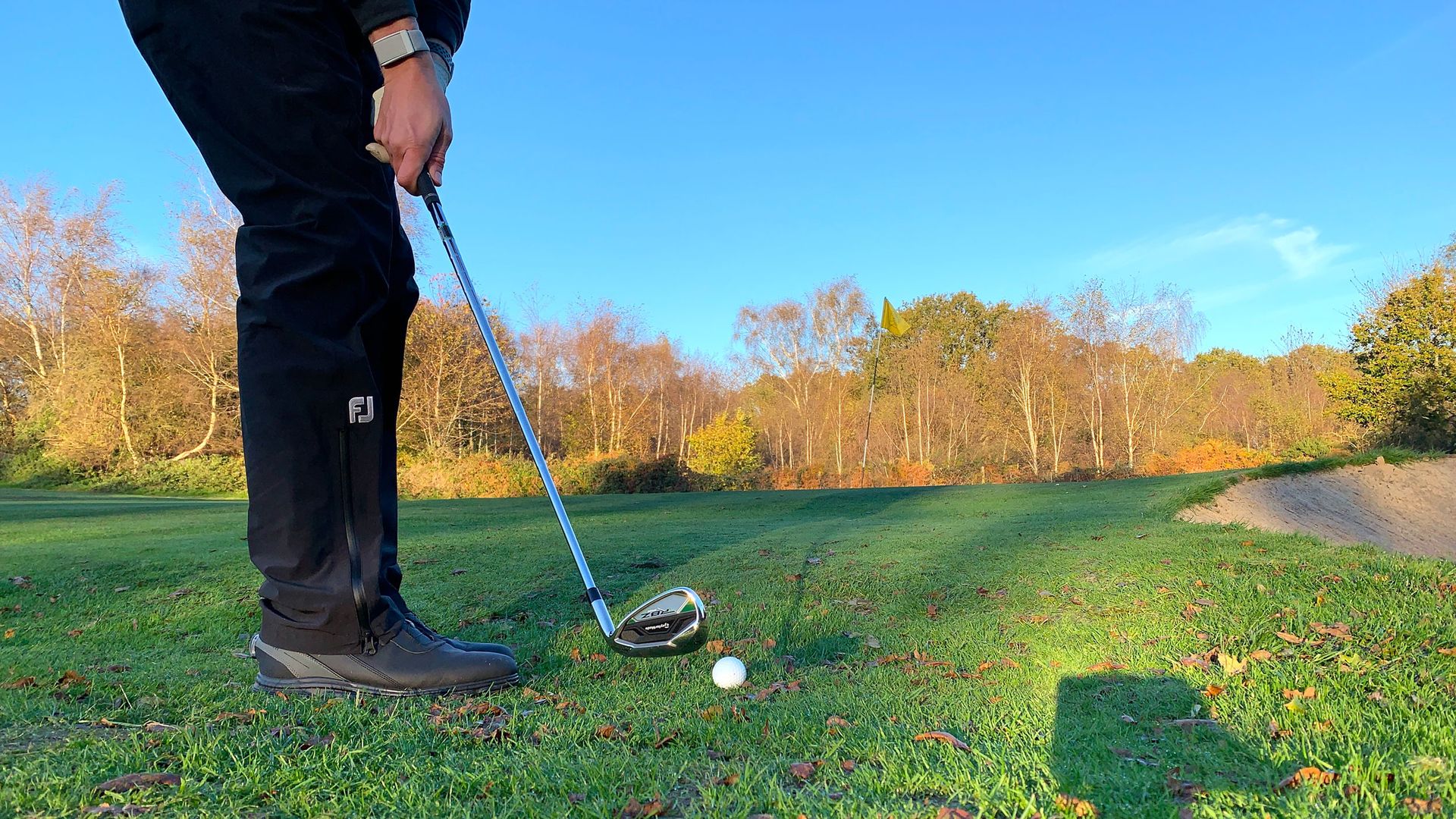 Sizes: S-2XL
Colors: 1 (Black)
+ Tapered fit looks great
+ Three-year waterproof warranty
- Some might prefer a more roomy fit
A new introduction this season from FootJoy, the HydroTour Rain Pants have been designed to help you compete in any weather conditions. Design features include 4-way stretch fabric, zippered leg closures and reach through pockets. The three-year waterproof warranty is a bonus too.
In our testing we also liked the fact they can either be worn over another pair of pants or on their own. As for waterproof protection, they performed really well in this department. Perhaps more impressive is the quality of the material - they certainly feel like a quality pair of waterproof pants. They are lightweight without being flimsy and they stretch with your body as you swing and walk.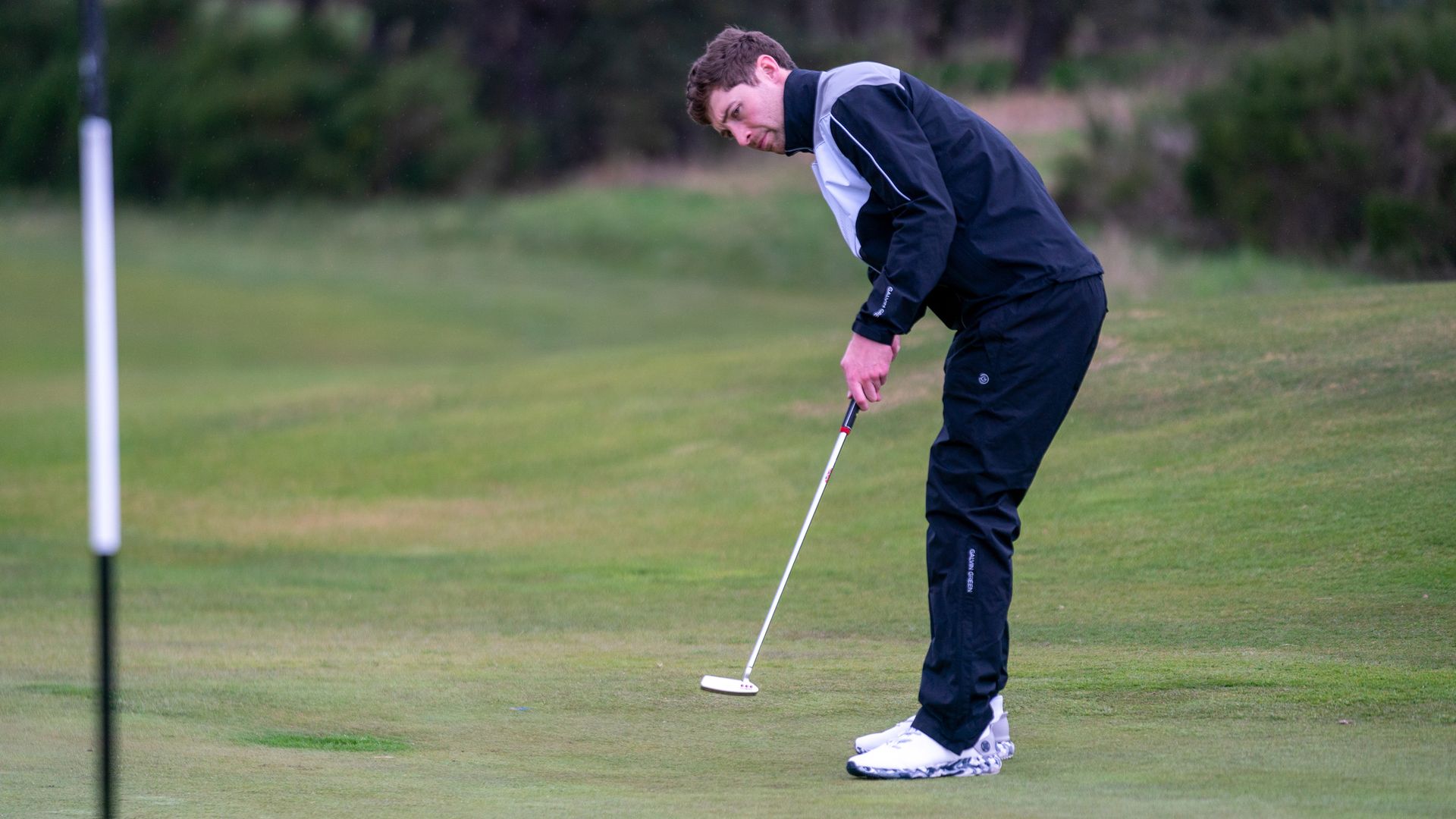 Sizes: S-4XL
Colors: 2 (Black, Navy)
+ High-quality protective fabric
+ Breathability
- To some these could feel a touch heavy
The best-selling pants Galvin Green makes, the Andy's provide excellent water and wind protection because of the seam-sealed construction and water repellent fabric. And yet they are breathable and comfortable too.
With an elasticated buttoned waist for a perfect fit, the Andy trouser features front pockets along with a back pocket. The base of the legs have also received a lot of attention as they can often take a lot of punishment as we go searching for balls in bushes, heather and such. As a result the legs have easy to use fasteners to adjust the width of the leg.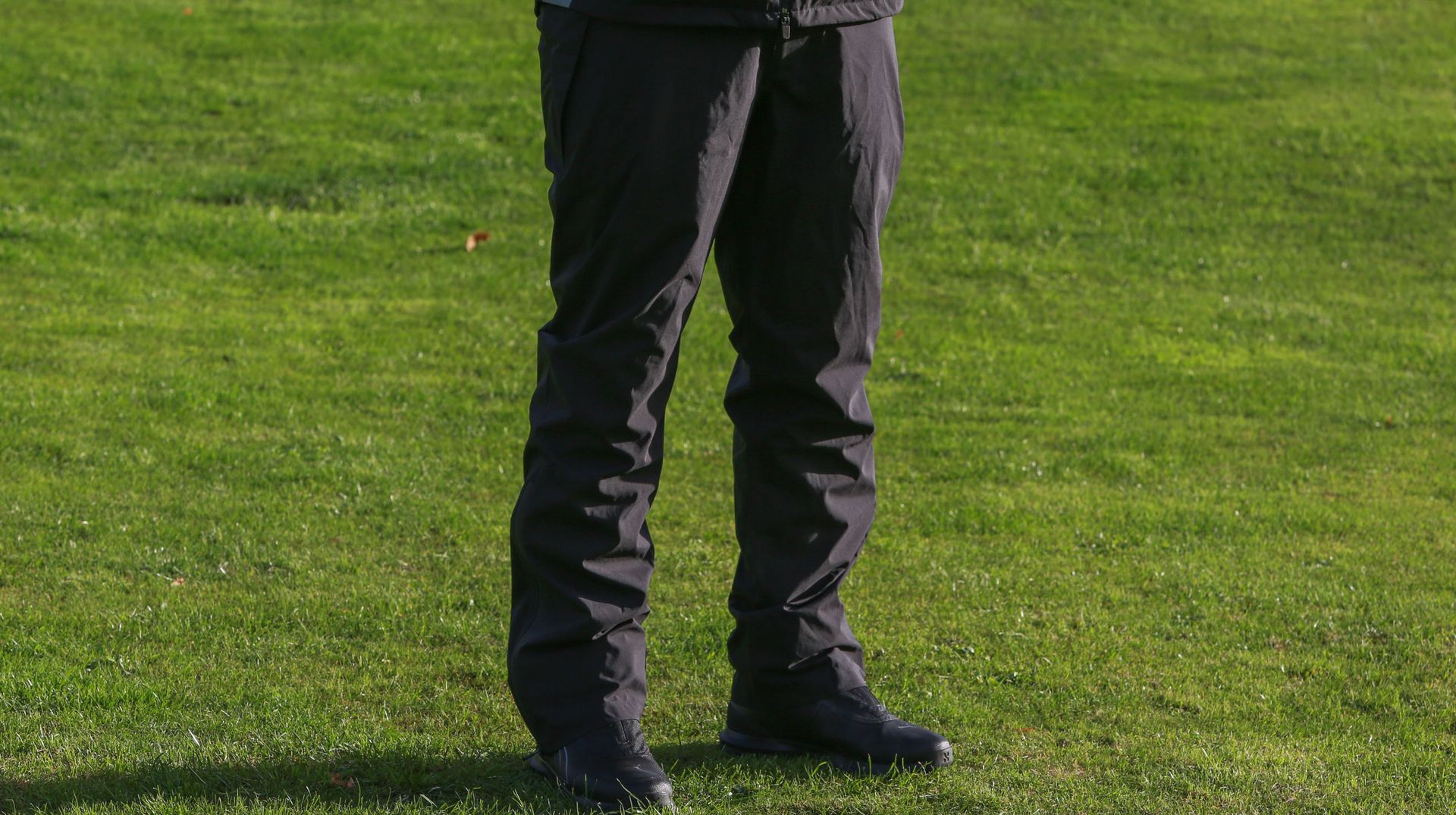 Sizes: S-3XL
Colors: 1 (black)
+ Comfortable
+ Good protection
- Tricky to get off
The DRYLBL Rain Waterproof Trousers pair great with the DRYLBL Jacket from Puma. The trousers are 100% waterproof giving you a dry round on a wet and rainy day. The fit of the trousers is very comfy and fits over other Trousers easily, with a elasticated waist band making them easy to fit with a popper button.
Any zips are fully sealed to stop any leaking and they include pockets for accessibility.When we tested these trousers we found them comfortable to wear and swing in, however getting in and out of them was difficult with the sticky interior catching on the shoes even with the zips fully up. Other than that they did exactly what you would expect from a waterproof trouser.
How we test golf waterproofs
At Golf Monthly we pride ourselves on our honest, insightful and comprehensive content, and our testing procedure reflects that for all golf products, not just waterproofs. We will usually attend product launches and meet with the manufacturer's R&D experts to understand the new technology.
At this point we would be given samples and put them to the test out on the golf course in different conditions. This is particularly important for waterproof clothing because this means we can properly gauge the protection on offer. Admittedly that means playing golf in a lot of rain but this is what we do to give you key insight!
Given how unpredictable the weather can be, if it isn't raining we would also do other things to test protection, like pouring water onto the jacket or trousers to check how seam-sealed the product is. This testing often takes place over a number of rounds, and we often put products to the test off the golf course as well to see how versatile they are.
The final point we wanted to mention is no manufacturer can buy a good review because our testing team seeks to be as honest, and transparent as possible.
How to choose the best golf waterproofs
What are some of the factors you need to consider when trying to get the best waterproof products for you? We have taken a look below.
Jacket/Pants
First things first are you after a jacket, pants (trousers), or both? Knowing this will therefore inform your buying decision.
Waterproofing
Once you know the answer to the above question, the next step is waterproof protection. Pretty much all of the models above provide excellent protection from the rain because this is what they have been designed to do.
Specifically, the two main things to be aware of here are whether the jacket construction is seam-sealed because this is usually a good indication of how waterproof a piece of clothing is. And second, it is always worth checking if there is a waterproof warranty on the garment too.
Protection
Good waterproofs also help keep you warm when needed too, so when looking at product specifications check if the product is made from warm materials and has features like fleece lined pockets to keep your hands warm.
Freedom of movement
As vital as the protection is, it isn't good when a piece of clothing limits the golf swing. Therefore most good models move with the body throughout the swing and have stretchy sections around the hips and arm areas so you can commit to a proper golf swing. To check for this and how well you can move in a model, we would recommend trying it on first and making some practice swings in it to gauge movement and comfort.
Color
Gone are the days when golf waterproofs look drab and boring. No you can now get different cutting-edge designs in different colors. It is just a case of picking one you like the look of.
Budget
Finally be aware of your budget so you can find a jacket that fits into it nicely. Importantly there are models above which come with premium, and value price points so there is something for everyone.
FAQs
What is the best golf waterproof?
There are lots of excellent models of golf waterproofs on the market at the moment. These can be from big brands like Nike, FootJoy and adidas, as well as smaller brands like Oscar Jacobson or Sunderland.
We hope you enjoyed this guide on the best golf waterproofs, and for more gear for bad weather check out our guides on the best golf umbrellas.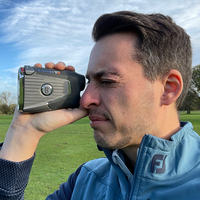 From clubs, balls and tees, to essential sportswear and fitness products, keep it affordable with a little help from our promo and coupon codes.
Get the Golf Monthly Newsletter
Tips on how to play better, latest equipment reviews, interviews with the biggest names and more.