Best Callaway Hybrids 2023
Take a look at the best Callaway hybrids currently on the market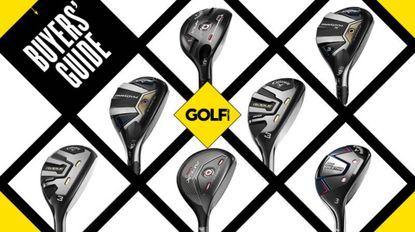 (Image credit: Future)
Callaway has always been an innovator when it comes to the golf equipment they produce. Particulary when it comes to some of the best golf hybrid clubs, the brand has produced a wide variety of stunning club sets including the Big Bertha, Warbird and Steelhead ranges. Callaway was also one of the earliest brands to start producing golf hybrids, when, in the early 'noughties', it gave us the Heavenwood and Divine Nine; higher-lofted woods that could be swung and struck like irons.
Video: Sam De'Ath and Neil Tappin discuss the best hybrids of 2023
Today, the golf hybrid is a mainstay in almost every golf bag, from weekend warriors to touring professionals. The reason is obvious. They are so much easier to hit than any long iron. The best golf hybrid clubs are designed to help players hit better approach shots from longer ranges; they're easier to launch, more effective from a variety of lies and generally instil greater confidence at address.
It's more common now to see hybrids in the bags of tour players compared to traditional 2 and 3 iron clubs. Not only do top players understand the forgiveness and flight benefits that come from playing with a hybrid, they also recognise how well hybrids fill the distance gaps at the top end of their bags. With hybrids available in lofts from 17° to 29°, there are plenty of options to replace long and mid-irons and make the long game infinitely easier.
Considering the brand's excellence in this field, it comes as no surprise that there are plenty of top clubs included in this guide to the best Callaway hybrids. The brand has clearly done their research over the years to produce a range of rescue woods that help to promote forgiveness, ease of use and style. Whether you're looking to give yourself a distance boost or find the most forgiving hybrids, Callaway has a model that will suit your preferences, and we've listed some of the best clubs below!
Best Callaway Hybrids
Why you can trust Golf Monthly Our expert reviewers spend hours testing and comparing products and services so you can choose the best for you. Find out more about how we test.
A forgiving yet powerful hybrid
Specifications
Lofts: 18º, 21º, 24º, 27º
Adjustable Hosel: Yes
Stock Shafts: 2 options (Project X HZRDUS Gen 4 Silver and Aldila Ascent PL Blue 50)
Left-Handed Options: Yes
Reasons to buy
+
Impressive ball speed and distance
+
Strong, consistent ball flight
+
Very versatile
Reasons to avoid
-
Mid-sized head may not suit the better player
Callaway's latest range of Paradym golf clubs are some of the most hotly anticipated metal woods and irons on the market. Visually these clubs are stunning, particularly the Paradym drivers and this metal wood is no different. It offers up a premium aesthetic that oozes class, thanks to the golden weight that is contrasted against the chrome silver and black chassis on the hybrid. And while it's clear Callaway hasn't skimped on the design on this club, from our hitting experience, they haven't held back on the technology here either.
At address, the Paradym hybrid will fill the user with confidence, while sitting square enough that the better player will still feel as though they'll be able to orchestrate the shot they desire and not hit frustrating hooks (an aspect to hybrid play that some golfers struggle with). Callaway has interestingly moved away from the matte black finish that we saw on the Rogue ST Max hybrid and instead has reverted to a more traditional gloss black crown - something you may or may not enjoy.
The club performed solidly delivering punchy ball speeds that matched its predecessor. Spin rates were solid and the ball flights from the tee, deck and from out of the first cut were all equally impressive. Due to the 455 Face Cup design mentioned previously, the Paradym provided a soft yet powerful feel even from off-centre hits and a slightly more dull pitch which we personally really enjoyed. Lastly, this club comes with a cutwave sole design, which allowed us to cut the club through wet and thicker cuts, allowing us to get the ball back onto the fairway when we went a little bit off piste. For that reason, we've chosen to include it in our guide for the most forgiving hybrid golf clubs.
Excellent forgiveness is combined with a powerful club
Specifications
Lofts: 18º, 21º, 24º, 27º
Adjustable Hosel: Yes
Stock Shafts: 2 options (Project X HZRDUS Gen 4 Silver and Aldila Ascent PL Blue 50)
Left-Handed Options: Yes
Reasons to buy
+
Impressive forgiveness across the face
+
Strong, powerful flight
+
Fully adjustable hosel
Reasons to avoid
-
Minimal gains over Rogue ST Max
-
Large club footprint may not suit everyone
A highly-forgiving hybrid option that will suit most mid-to-high handicap golfers, the Paradym X has a larger footprint compared to the standard Paradym hybrid, making it more suitable to less experienced players or those looking for one of the most forgiving hybrids in the game. Comparing both models, the X possess more draw bias to help players who tend to slice the ball, it delivers towering ball flights that fly a little higher than the standard Paradym, and it boasts a lot of versatility.
The Paradym X boasts a glossy club head and is certainly a wood-shaped hybrid that can inspire confidence. Hitting out of thick, wet rough was where this really excelled and the design of the club's sole seemed to make getting the ball into the air very easy. Distance was impressive and the club felt powerful when we tested it on the range and on the course. Achieving consistent ball flights was not hard either with this being one of the most playable clubs on this list and we loved the power it offered off the face.
A punchy rescue club that is great for those looking for more consistency
Specifications
Lofts: 19º, 21º, 24º, 27º, 30º, 33º, 36º
Adjustable Hosel: Yes
Stock Shafts: Callaway (BB23) RCH 65 Graphite
Left-Handed Options: Yes
Reasons to buy
+
Very enjoyable to play with
+
Delivers powerful strikes
+
Turf interaction is superb
+
Sleek visuals
Reasons to avoid
-
Slightly compact shape that may not inspire the most confidence
An impressive new game-improvement hybrid that we really enjoyed testing on the golf course, the Callaway 2023 Big Bertha Hybrid was a stunning addition to Callaway's already impressive range of rescue woods. Visually it is one of the best hybrids on the market offering up a sleek and refined look that comes with some very cool red, white and chrome detailing on the heel and crown of the club. It does come with a glossy base finish, which may or may not suit your needs as a golfer, but overall it looks fantastic and inviting to hit behind the ball.
While it does have a fairly compact profile, the face of the club sits upwards behind the golf ball and inspires the player to hit upwards on their shot. During our testing sessions, the Big Bertha delivered lovely ball flights and plenty of distance from the fairways, the tee and thicker lies. The club really does deliver an excellent interaction with the turf and is perfect for those who may not be as confident playing from these areas of the course with their long irons.
Equally, it delivers plenty of forgiveness and consistency. Shots struck off-center still travelled far and we loved the hot feel the face delivered. The sound wasn't too metallic, which was favorable, delivering more of a 'crack' or 'crunch' noise and that comes down to the new Jailbreak face and Batwing technology installed in the club's face. That helped to deliver really fast ball speeds, that rarely veered to the right, thanks to the draw bias technology included in this club, that you'll also find in the Big Bertha 2023 driver. Overall, this is a fantastic option for any intermediate player looking for more consistency with their rescue woods.
Iconic Name
Specifications
Lofts: 17°, 19°, 21°
Adjustable Hosel: No
Stock Shafts: Project X HZRDUS Smoke Black RDX 70
Left-Handed Options: Yes
Reasons to buy
+
Can do the job of a higher lofted fairway wood and a strong hybrid
+
Longer than a five wood, easier to hit than a 2-iron or utility iron
Reasons to avoid
-
Looks are plain for such a high-tech club
It's not often we give out five-star reviews but when we do, we mean it and the Callaway Apex UW Hybrid is very deserved of that rating. A 2022 Editor's Choice pick, there is an awful lot to like about this Callaway Hybrid, with the unbelievable performance making way for a gigantic amount of technology. Sitting flush and square on the turf at address, it gives the user a lot of confidence, and looks stunning, thanks to its glossy black colorway which we really loved when resting behind the golf ball.
We loved the consistency on offer here with this club striking a long and noticeably punchy ball flight when struck from the tee and off the deck. Callaway states that the Apex UW delivers 17 percent tighter dispersion in testing and our launch monitor test results support that. A MIM'D Tungsten weight (18g per club) sits behind two Jailbreak A.I. Velocity Blades in a neutral forward position close to the face. Callaway says this weight creates a neutral CG (centre of gravity) configuration for higher launch, steeper landing angles and better stopping power. Ultimately, it is one of the best hybrid golf clubs we've tested in recent memory.
Callaway Great Big Bertha Hybrid
Crammed with technology
Specifications
Lofts: 18°, 20°, 23°, 26°, 29°, 32°
Adjustable Hosel : Yes
Stock Shaft: UST Mamiya Helium Nanocore IP 60 HYB/IR Graphite
Left-Handed Options: Yes
Reasons to buy
+
Enticing aesthetics
+
Loaded with the latest tech
+
Long distance
+
Easy to hit
While this club does come in at a hefty price, it is a very value for money option considering the performance and visuals it delivers. Much like the Great Big Bertha driver and fairway woods, these hybrids are Callaway's best-of-the-best and are one of the best hybrid golf clubs for high handicappers and experienced players. They're built with the DNA of a driver – meaning they're designed to create exceptional ball speed and forgiveness on a wide variety of shots.
A titanium clubface and body save weight and increase the moment of inertia, meaning the face will stay open through impact to increase the chance of striking the ball straighter and much more fluidly. The artificial intelligence-designed titanium face cup works with the internal 'Jailbreak with Batwing Technology' in the face to enhance ball speed all across the hitting area. What's more, is this club is shaped like a refined refined fairway wood and looks great behind the ball. The sole's camber helps improve turf interaction, especially from difficult lies, thus, when it came to testing, we deliberately used it from a variety of lies – and even off the tee.
How did it perform? Well, it worked rather flawlessly during our testing sessions. It felt a lot like hitting a smaller version of the fairway wood or driver in the sense that the ball flights achieved good and fast trajectories without us having to really chase each shot. This was mostly thanks to the dual tungsten weighting that's found inside the clubhead. Lastly, the distance was impressive and, with the hybrid available in 3H through 8H, there is plenty of variety on show.
Best for consistency
Specifications
Lofts: 18°, 20°, 23°, 26º
Adjustable Hosel: Yes
Stock Shafts: Mitsubishi Tensei AV Blue 65
LEft-Handed Options: Yes
Reasons to buy
+
Premium elegant looks
+
Larger more forgiving head is super easy to hit
+
One of the straightest, most accurate hybrids we've tested in 2022
Reasons to avoid
-
Draw-bias clubface may look closed to the eye of some players
-
Non adjustable for loft
Callaway released the Rogue ST hybrid family for 2022 with a serious billing, calling it "our fastest family of hybrids ever." While they have added the new Paradym hybrid range to their clubs since then, the Rogue ST clubs remain an epic option for any golfer looking to add more punch to their game form the greens and the tees. All the tour proven Callaway technology is built into the Rogue ST Max hybrid, including a revamped Jailbreak ST system that pushes the two 'batwings' further towards the perimeter of the face for a higher MOI, a more flexible face and better ball speeds.
We thoroughly enjoyed our testing session with this club that offers plenty of performance benefits akin to many of the best golf hybrids on the market. We loved the rainbow shaped flight it delivers and it stopped quickly on the greens on longer par 3s and 4s. While it wasn't the longest in the Rogue ST family, this club launched with a semi-draw bias that will benefit many high handicap players looking to improve their dispersion and hit the ball straighter. Perhaps the thing we loved the most about this hybrid was the consistency it delivered and how well it played from thicker lies.
Best for workability
Specifications
Lofts: 18°, 20°, 23° (RH & LH)
Adjustable Hosel: Yes
Stock Shafts: Mitsubishi Tensei AV White 85 HB
Left-Handed Options : Yes
Reasons to buy
+
Sleek stylish looks
+
Improved feel and workability
+
Ideal for straight hitters and players who love to fade it
Reasons to avoid
-
Average ball strikers could struggle with the shallow face profile compared to other Rogue ST hybrid models
-
Not adjustable for loft
Callaway's Rogue ST Pro hybrid is targeted at better players seeking strong distance and enhanced workability. Designed with a shallow face, the ST Pro hybrid includes artificial intelligence (A.I), a computer programme that optimises Callaway's Flash Face designs for the best possible launch, spin and ball speed. We also loved the matte finish on this golf club that gives it an impressively stealthy look that golfers of all abilities will enjoy playing with.
Down at address, the ST Pro hybrid head resembles a compact fairway wood, which also includes a rounder toe and a premium looking matte black finish. We think that gives it plenty of shelf appeal for better players looking for a highly workable club. The hybrid actually looks similar to that the Apex UW (utility wood), which earned five stars when we reviewed it. We tested the 20° model and, with its low spin bias, strong shaft and shallower, hotter face, it meant we could hit it lower or higher with minimal set-up changes. In testing, it displayed a slight fade bias, with 60 per cent of shots fading right of target line and only 25 per cent left, the rest were straight.
Longest and fastest on test
Specifications
Lofts: 119°, 21°, 24°, 27°, 30°, 33°
Adjustable Hosel: Yes
Stock Shaft: MItsubishi Tensei AV Blue 65 HB
Left-Handed Options: Yes
Reasons to buy
+
Longest and fastest Rogue ST hybrid in our tests
+
Larger more forgiving head is super easy to hit
+
Widest range of hybrid lofts ever from Callaway
Callaway has released the Rogue ST Max OS hybrid for 2022 with a larger head, beefed up forgiveness and a helpful draw bias designed for golfers that are looking to correct a slice. The Rogue ST Max OS instantly reminded us of the iconic Adams and Sonartec hybrids, objects of cult status among better players for so long and now sadly fallen from golf's top table. Max OS is billed as the most forgiving hybrid in the ST line-up, which just so happens to have a high launch and a mid-spin profile. It's a perfect long iron replacement and will interest golfers who want a club that sits between a fairway wood and 4-iron.
Our TrackMan testing proved that the Rogue ST Max OS is faster and longer, with the average ball speed being 141 mph across the data set, the fastest of the Rogue ST hybrids we've tested. Average total distance was also 244 yards, a full four yards longer than the low spin Rogue ST Pro. Clubhead speed was also quicker by around 2 mph, even though the head is larger and feels heavier than the other Rogue ST hybrids.
The Rogue ST Max OS may surprise a lot of people, especially better players who opt for it over hybrids pitched at the lower handicap bracket. Breaking it right down, it's longer, faster, more forgiving and plays like the Adams and Sonartec clubs that used to get so much love out on the tours. Final word, it's also available in the widest range of lofts ever for a Callaway hybrid which, added to its test performance, makes it our pick of the best Callaway golf hybrids.
Forgiveness and Versatility
Specifications
Lofts: 19°, 21° 24°, 27°
Adjustable Hosel: Yes
Stock Shaft: UST MAMIYA Recoil Dart 75 HYB
Left-Handed Option: Yes
Reasons to buy
+
One of the longest hybrids
+
Impressive forgiveness levels
Callaway has enjoyed huge success with its hybrids of late, chief among which is the updated version of the Callaway Apex. It features many of the same technologies as its predecessors, but the jailbreak technology has been given an upgrade. Artificial intelligence was once again key to the design of the new Jailbreak Velocity Blades that are angled and more spread out than they have been in any model since it was first introduced in 2016.
The result is more forgiveness across the face and more speed, particularly at the bottom of the club where golfers often mishit their shots. In addition, the blades also allow the Face Cup to flex more for consistent spin rates and therefore, flight, with tungsten weight being specifically placed into each loft, therefore offering lower CG, as well as creating a club that promotes high launch and forgiveness.
Best For Lower Handicappers
Specifications
Lofts: 18°, 20°, 23°, 26°
Adjustable Hosel: No
Stock Shafts: UST MAMIYA Recoil Dart 75 HYB
Left-Handed Options: Yes
Reasons to buy
+
Powerful performance
+
Compact and workable
Reasons to avoid
-
Small profile will put some off
A hybrid which shone in our Editor's Choice 2021 list, the Apex Pro continues in Callaway's range for 2022. It's more compact than the standard Apex 21 hybrid and produces a more penetrating flight. Looks wise, at address, there is definite iron-like profile to it so, if your irons stop at the 5, then there is a very easy flow to the set by adding this. This is aimed at the better player who wants a long iron-type trajectory and can generate plenty of clubhead speed, with Callaway's Face Cup Technology designed to deliver great speed and spin consistency across the face, which tempers the powerful flight and distance in order to retain accuracy. This club packs a punch and there is the workability and control that the strong player will be looking for, rather than more forgiving models designed predominantly to launch the ball higher.
Callaway Big Bertha B21 Hybrid
Best For Slicers
Specifications
Lofts: 19°, 21° 24°, 27°, 30°, 33°
Adjustable Hosel : No
Stock Shaft: Tensei Blue 65
Left-Handed Option: Yes
Reasons to buy
+
Wide soles and thick toplines inspire confidence
+
Easy to launch
Reasons to avoid
-
Offset look at address may put off some golfers
A model that also featured in our best hybrid golf clubs for high handicappers guide, the Callaway Big Bertha B21 range promises easy launch, added distance through lower spin and extra slice-fighting assistance. The hybrid shares many of the same technologies as the driver, as well as additional offset to promote a straighter flight.
To further enhance launch and trajectory, the hybrids incorporate dual MIM'ed (Metal Injected Moulding) tungsten weights into the sole. Meanwhile, Jailbreak bars boost ball speed. For anyone looking for a distance-boosting hybrid, but one that also offers lots of forgiveness, this is a model well worth trying, especially for those who struggle with a slice.
Callaway Big Bertha Reva Women's Hybrid
Best Callaway Hybrid For Women
Specifications
Lofts: 24°, 27°, 30°, 33°, 36°
Adjustable Hosel: No
Stock Shaft: Callaway BB23 RCH 45i Graphite
Left-Handed Option: Yes
Reasons to buy
+
Technology to help hit it further and easier
+
Premium looks
Reasons to avoid
-
Offset will put some off
Callaway has built the Big Bertha Reva to make the game easier for women. Easy-to hit, the oversized Bertha shape with a shallower face enhances forgiveness for consistent contact and smooth turf interaction. It also incorporates Callaway's Jailbreak technology, where two bars connect the crown and sole to increase stiffness and promote even more speed, whilst increased offset reduces slice to promote a draw ball flight.
Like the B21 model above, to improve launch and trajectory Callaway has implemented dual MIM'ed (Metal-Injected Molding) Tungsten weights into the sole of the clubhead. It comes with a lightweight shaft that is specifically designed to boost swing speed and a Lamkin Women's ST Soft Grip.
How we test hybrids
When it comes to our testing procedure, we use the same ethos and methodology for all golf products to make sure they are as insightful, honest and comprehensive as possible. When it comes to golf clubs, we usually attend product launches so we can meet with the manufacturer's R&D experts to understand the new technology.
After we have an understanding here, our first port of call when hitting clubs is usually the indoor simulator at Foresight Sports, where the team can test in a controlled environment using premium balls and the GCQuad launch monitor. We also use TrackMan at golf facilities across the UK. We then do outdoor testing, usually on ranges at West Hill Golf Club, Surrey, The Wynyard Club in Teesside and at Brancepeth Castle Golf Club in Durham. We then put the clubs into play out on these golf courses.
How to choose the right hybrid
It's one thing knowing what the best golf hybrid clubs on the market are, and something else entirely choosing which model to add to your bag. So, how do you make such a decision?
In an ideal world, a properly executed club fitting will provide the answers - the amount of data available covering things like swing speed, club path, ball speed, angle of attack, and distance is quite staggering. One of these will definitely get the right make and model in your hands.
However, if this isn't possible for whatever reason, we've set out a few tips below to help you in your buying decision...
1. Performance
How a hybrid performs is the most important factor. You are looking for versatility that will improve your scores and help you out of trouble in a range of on-course situations. We would recommend trying out hybrids off the tee, from the rough, fairway, around the green and even from the middle of low-lipped fairway bunkers. You need to gauge how well they perform for you and a demo day is an ideal opportunity to do the kind of testing you need to be sure a hybrid is right for you.
2. Feel
A thorough test can inform how some clubs feel during the golf swing and most importantly at impact. Some models sound loud at impact, others are more muted. Some will feel like the contact is a dense thud, others will feel hot and energetic off the face. Feel is entirely subjective and personal to the player. Again, we recommend hitting some models indoors and outdoors, so you can have an idea of what you like and dislike.
3. Looks
With all golf clubs you need to like how they look, especially at address, because you don't want to be distracted by a club you really don't enjoy looking at. Take some time to shop around, feel the club in your hands and see if you like the way it looks and feels at address.
Does it match the rest of your set-up, will you feel completely comfortable putting it in the bag? As much as it may seem vain to judge a club on looks, it can increase your confidence on-course if you love the look of your hybrid when you pull the headcover. Not every hybrid is the same. Some are more wood-like in appearance, whilst others have a higher toe and are designed to look more like an iron.
4. Budget
The penultimate factor you should consider is budget. Given the number of hybrids available on the market, you can find a quality club at most price points and to suit almost any budget. If you want a premium brand model then you can get one, or if you want to save money, there is usually value for money to be found if you are happy not to own a club by a marquee manufacturer.
5. Testing
We hate to sound like a broken record but go to a range and try some out. Most places still tape clubs up and let you conduct your own range test. It won't be as thorough as a custom fit but you can draw some conclusions. For example, you'll be able to get a sense for the weight and looks of the club and whether the shaft suits the way you swing it.
Hitting some shots, even with tape on the face, will also give you an idea of how easy each hybrid is to hit and get airborne. For higher handicappers, this will likely be very helpful. Better golfers may be in the market for something that's more workable and therefore would be suited to something with plenty of hosel adjustability. Ultimately, it depends on what aspect(s) of performance you value above all else and which hybrid is able to tick the most boxes for your game.
For more advice on some of the best hybrid golf clubs check out our guides on the best hybrid golf clubs for high handicappers, best hybrid golf clubs for seniors and most forgiving hybrids.
FAQs
What hybrids replace what irons?
Typically, a 3-iron is replaced by a 19 degree hybrid or a 5-wood, a 4-iron is replaced by a 22 degree hybrid or a 7-wood, a 5-iron is replaced by a 25 degree hybrid, and a 6-iron is replaced by a 28 degree hybrid.
Why should I use a hybrid golf club?
Hybrid clubs combine all the best qualities of both fairway woods and long irons while attempting to avoid the negatives of both. Essentially, they are easier to hit from all manner of lies, with the extra weight and control being great out of the rough, whilst the support behind the sweet spot helps the ball into the air from bare lies.
Can I use my hybrids off the tee?
Yes, you can use your hybrid in any situation from around the golf course. Depending on your preferences, you can play your hybrids off the tee but they are designed to help you play from tougher and thicker lies around the course, like the deep rough.
Coupon Discount Codes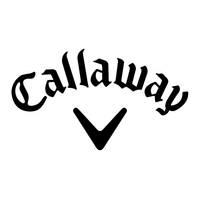 Check our voucher codes to get better prices on Callaway clubs, clothing balls & other golfing gear.
Matthew Moore fell in love with golf hitting an old 3-iron around his school playing field imagining rugby posts were flags and long jump pits as bunkers.
He earned golf scholarships to the University of St Andrews and Emory University, Atlanta, U.S.A and dreamed of playing professionally before training as a journalist.
He has worked at Golf Monthly and CNN Sports as well as covering golf news, features, products and travel as a freelance writer and TV presenter for newspapers, magazines and corporate clients. Matthew has interviewed Ryder Cup Captains, Major Champions and legends of the game and rates sharing a glass of rioja and a bowl of nuts with Miguel Angel Jimenez as his favourite moment. Matthew plays off 1, has won five club championships and aced the first hole of Augusta National's Par-3 course in 2002.