Best Srixon Irons 2023
Check out our guide to the best Srixon Irons currently on the market.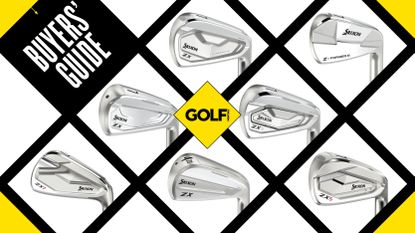 (Image credit: Golf Monthly)
Best Srixon Irons
Founded in 1996, Srixon has grown rapidly to become one of the most trusted manufacturers on tour. And if you needed an indication on the quality of equipment the brand produces, then look no further than the illustrious list of names who currently use Srixon balls and clubs, including former major winners Shane Lowry, Hideki Matsuyama and Brooks Koepka.
While the brand is perhaps best known for its excellent range of golf balls (opens in new tab), they also produce some of the best golf irons (opens in new tab) on the market to rival the best TaylorMade irons (opens in new tab) and best Titleist irons (opens in new tab), often coming in at a slightly lower price point too.
And knowing how to choose golf irons is an important thing to get right, considering how many slots they take up in your bag and how much you use them on the course compared to your woods, driver and putter. But that's where Srixon's fantastic range of irons steps in, and akin to some of the best Srixon golf balls (opens in new tab) that cater to all types of players, Srixon has produced an excellent range of irons where every kind of player will find a model that's right for them.
In this guide, we've put compiled the best Srixon golf irons on the market right now. For further reading, why not also take a closer look at some of our insightful guides to the best irons for low handicappers (opens in new tab), best distance irons (opens in new tab) and most forgiving golf irons (opens in new tab) too.
Best Srixon Irons
Why you can trust Golf Monthly Our expert reviewers spend hours testing and comparing products and services so you can choose the best for you. Find out more about how we test.
This forged iron delivers sensational feel and consistent carries on good strikes
Reasons to buy
+
Soft yet solid feel
+
Workable but also playable
+
Ample, consistent distance
Srixon didn't need to do a lot to reinvent the wheel when replacing the previous ZX7 iron but they've certainly delivered an upgrade in this playable forged iron. Visually, it is an excellent looking club that, at address, is both compact and inviting and looks noticeably larger than some of the best blade irons (opens in new tab) on the market but will still appeal to mid-handicappers and better players. In fact, when struck well, this club can take on the likes of the Ping i230 (opens in new tab) and TaylorMade P770 (opens in new tab), delivering a few extra yards in comparison to those models due to slightly stronger lofts.
The feel is lively in comparison to a blade and the sound is also excellent, yet it lacks a lot of forgiveness, as you might expect from a forged iron. It also has a flatter ball flight, which seems to exaggerate the effect of mishits and doesn't offer a lot of stability. Yet, for those with fast swing speeds and experience playing with their long irons, these clubs are a fantastic tool that can help you send the ball much further than you're accustomed to. Ultimately, this is one of the best irons for low handicap golfers (opens in new tab) and I certainly think better players should include the ZX7 Mk II on their shortlist.
A club that combines a soft, springy feel with good distance and stability
Reasons to buy
+
Plenty long enough
+
Compact, refined looks
+
Superb feel
Reasons to avoid
-
Limited gains over prior model
If you're looking for one of the best compact distance irons (opens in new tab), Srixon's ZX5 Mk II is be one of the leading contenders that you should certainly consider. Compared to the previous ZX5 irons (opens in new tab), which were very impressive, the ZX5 MK II looks a lot busier on the back, advertising an updated MainFrame design, a variable thickness pattern of grooves on its face and several cavities to maximize face flexing on impact.
At address, it offers a very compact appearance that will definitely appeal to better players looking for one of the best irons for low handicappers (opens in new tab). During my testing sessions, I found it really did sit in between the ZX7 MK II and ZX4 MK II for distance, ball speed and spin. But what most will enjoy about this club is the feel it delivers, offering a hint of softness but much more 'zing' off the face compared to what's on offer in the ZX7, making it one of the best golf irons (opens in new tab) for the impact experience it offers.
Turf interaction was seriously impressive too, especially in wet conditions, where you can feel the Tour V.T. sole working to keep the leading edge up as it cuts through the ground. Ultimately, it isn't leaps above the previous ZX5 model, but has fine-tuned a lot of the things its predecessor got right to make the ZX5 MK II am appealing prospect for the avid but inconsistent club golfer.
An excellent game-improvement that delivers superb forgiveness
Reasons to buy
+
Incredibly consistent
+
Powerful, solid feel
+
Long with ample stopping power
Reasons to avoid
-
May not inspire confidence in the hands of higher handicappers
The Srixon ZX4 Mk II irons are the largest and most forgiving in the new ZX Mk II range. Visually, it proves to be a huge makeover from the original ZX4 irons and Srixon has made a seriously good looking club here. But despite the cosmetic upgrades, some things have stayed the same, with the ZX4 retaining a hollow-headed construction. It comes with a thinner top line than before, which might appeal to a slightly lower handicap range this time around.
In terms of performance, the highlight of this club is how forgiving it is. The ZX4 iron is long, but it doesn't get away from you unexpectedly, and it boasts the off-center forgiveness that can rescue your shot when you make a poor swing. It feels fantastic, energetic and solid, yet stable and it was up there as one of the best impact experiences from an iron that we've had in a long time. Srixon says this is down to the new PureFrame design that is forged into the body of the iron that reduces unwanted vibrations. Distance was also great and impressed us a lot considering this is a game improvement iron (opens in new tab).
Popular on tour and among low-handicap players
Reasons to buy
+
Return of versatile notch sole
+
Great feel and sound
+
Better shaped head
Reasons to avoid
-
Can still see muscle at address, although well disguised
Forged from lighter and stronger SUP10 steel, the Srixon ZX Mk II is designed to maximise speed, forgiveness and create a feel that is up there with the rest of the forged irons in the Srixon ZX Mk II series.
In our testing, the ZK Mk II combines the best of both worlds compared to the previous two versions. It has the forgiveness of the U85 hollow head but with the sleeker ZX profile that will appeal to better players. The ZX was a lovely utility iron, but was more on the elite player side of things as it was not particularly forgiving. The greater margin for error, combined with the excellent forged feel, means the ZX Mk II should suit more single figure players.
Performance and forgiveness combined under a sleek design
Reasons to buy
+
A beautiful and consistent iron
+
Powerful feel
+
Surprising levels of distance and forgiveness
Reasons to avoid
-
Might travel too far for better players
The Srixon ZX5 Irons offer a varied blend of performance attributes that are combined under a fantastic club design which makes this one of the best irons for high handicap golfers (opens in new tab). Launched alongside the original ZX5, this club boasts a very slick stainless steel design that has a pleasantly thin top line despite it being a club that is more suitable for higher handicappers. The sole of the club is a bit wider and that helps to offer more confidence at the address with a slightly offset clubhead. It is consistent with other compact mid handicap irons (opens in new tab) I have tested and it's filled in cavity back looks stunning but also helps to deliver a great feel on impact.
ZX5 maintained excellent carry yardages too during our testing sessions and off-center hits were very forgiving too, particularly on heel and toe strikes. That forgiveness also comes from the pronounced Tour VT sole on the base of the club that adds a ridge along the sole to stop the club digging into the ground excessively, improving interaction with the turf. In terms of ball flights, the ZX5 delivers high, straight and stable ball flights too.
A club for accomplised golfers offering excellent feel on impact
Reasons to buy
+
Soft, solid feel
+
Ample workability
+
More distance than most other forged clubs on the market
Reasons to avoid
-
Updated Tour V.T. sole design is arguably too aggressive
Akin to the Srixon ZX7 MKII the original offering delivers accomplished golfers a stunning, compact club head as well as fantastic playability across the full suite of irons. It comes with a pleasing topline that is definitely more appealing to better players who want to see a slightly smaller head. Looking at performance, the club is one of the best distance clubs (opens in new tab) on the market but does come with a low ball flight.
Equally, while it is not totally forgiving, off-center hits on the ZX7 did show some losses in performance and that is expected from a forged iron. Yet, the soft feel face delivers excellent feedback on all kinds of strikes. But that will ultimately appeal to more experienced players looking for more distance and responsivity when they strike the ball.
How we test Irons
Our testing and rating procedure (opens in new tab) for golf irons is built upon a comprehensive process combined with the knowledge and expertise of the Golf Monthly test team. As far as the specific procedure goes, before testing, the team will usually attend product launches and meet with the manufacturer's R&D experts to understand the new technology.
When it comes to testing, we often head indoors first to try the irons in a controlled environment. This usually takes place on an indoor simulator at Foresight Sports, with premium balls and the GCQuad launch monitor. Our outside testing normally takes place at West Hill Golf Club, a course with top-notch practice facilities.
We think it is vitally important to do both and continue to test Srixon irons so they have been comprehensively put to the test in different conditions. It should also be mentioned that manufacturers cannot pay for a good review and we make our conclusions from the testing and our experiences. This is because we strive to give the best reviews possible so you can get a greater understanding of the irons themselves.
What to consider when buying a new set of irons?
Your irons take up the most slots in your bag, and during a round of golf, you'll rely on these clubs more than perhaps your woods, driver or putter. For that reason, it is vitally important to ensure when buying a new set of irons that you get the right clubs for your needs as a golfer. And as it can be quite hard to find the right set of clubs, with golf irons coming in a variety of builds, shapes and sizes; we've set out some handy tips below that will help guide you in your buying decision.
1. Consider your handicap and ability
This is probably the most important first step: knowing which type of iron best suits your game. This is by no means gospel, but higher handicappers tend to use cavity back irons that offer maximum forgiveness in a larger iron head, while mid-low handicappers tend to use more bladed irons that are forged, offer more feel and control but less forgiveness.
You'll know how good or perhaps not so good your ball striking tends to be, so make sure you invest in a set of irons that matches where your game is out now, not where you'd ideally want it to be. We have great guides that go into more detail on this, so check out our guide on the most forgiving irons (opens in new tab) if you're a higher handicapper and our guide on the best irons for mid-handicappers (opens in new tab).
2. Price
This will be a major factor in anyone's decision of what irons to go for. As you'll have seen in this list, the price can vary dramatically between irons. Typically, for a set of cavity back Srixon irons - those that provide most distance and forgiveness - you'll be looking around $900 for a set.
The price jumps quite significantly when looking at the forged and bladed options - up to and above $1000 - but this is par for the course and you'll be getting a high quality, premium product in return.
3. Custom Fit
This is probably the most essential part of the iron buying process, no matter the irons you're after or how good you are at the game. A custom fit session will make sure you get the right flex and length of shaft, correct lie angle and correct iron head for your game, meaning you'll finish with the best golf clubs (opens in new tab) that are as suitable as possible for you out on course.
Custom fits can be a daunting process if you're a true beginner (opens in new tab) or you aren't that confident hitting golf balls in front of people, but they're a vital part of the club buying process. We recommend having a shortlist of three or four iron heads you like the look of before entering a custom fit and then whittling them down to the best for your game during the custom fit process. Custom fits are provided by a number of golf retailers or club professionals at your local golf club.
4. Aesthetics
Aesthetics may not be the most important thing to think about when buying a new set of irons, but they are definitely something every golfer should think about when buying new clubs. Good aesthetics, and a design that you are comfortable with, will inspire more confidence when you address the golf ball. Any advantage you can get over the golf course is a bonus and if you're playing with a club that looks big when you set up and makes you feel like you're going to hit a good shot then that is a huge bonus.
If Srixon isn't for you, don't worry as we have guides on some of the best club manufacturers in the business. So why not check out our guides to the best Cobra irons (opens in new tab), the best Callaway irons (opens in new tab) and the best Ping irons (opens in new tab).
FAQs
Do any tour professionals use Srixon clubs?
Yes, several big names in golf use Srixon clubs out on the PGA Tour. They include former Open champion Shane Lowry and former Masters champion Hideki Matsuyama, while former US Open champion Brooks Koepka also uses Srixon golf clubs.
Which Srixon iron is the most forgiving?
The Srixon ZX4 Mk II is the most forgiving iron in the brand's range. Its hollow design means this club is fast from a wide area and surprisingly playable for its modest overall size. The Tour V.T. Sole design also makes it play more forgiving through the ground by improving turf interaction.
Are Srixon irons good for high-handicap golfers?
Yes, but that depends on what clubs you're buying. The ZX4 Mk II and ZX5 Mk II irons are more appropriate for higher-handicap players, that is because they deliver a lot more launch, speed and forgiveness off the clubface and help players improve their results. The ZX7 Mk II is not a club designed for high handicap golfers who may struggle to use this club as it is a lot less forgiving.
Coupon Discount Codes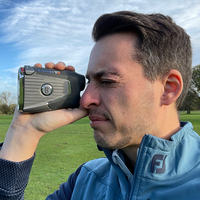 (opens in new tab)
From clubs, balls and tees, to essential sportswear and fitness products, keep it affordable with a little help from our promo and coupon codes.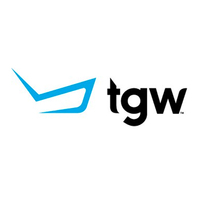 (opens in new tab)
These The Golf Warehouse coupon codes will help you save on golf clubs, golf shoes, golf balls and apparel.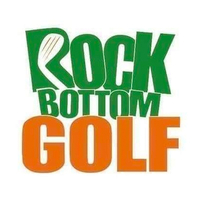 (opens in new tab)
These Rock Bottom Golf coupons will help you save on golf clubs, bags, balls & apparel.
Joel has worked in the golf industry for over 12 years covering both instruction and more recently equipment. He now oversees all product content here at Golf Monthly, managing a team of talented and passionate writers and presenters in delivering the most thorough and accurate reviews, buying advice, comparisons and deals to help the reader find exactly what they are looking for. So whether it's the latest driver, irons, putter or laser rangefinder, Joel has his finger on the pulse keeping up to date with the latest releases in golf. He is also responsible for all content on irons and golf tech, including distance measuring devices and launch monitors.
One of his career highlights came when covering the 2012 Masters he got to play the sacred Augusta National course on the Monday after the tournament concluded, shooting a respectable 86 with just one par and four birdies. To date, his best ever round of golf is a 5-under 67 back in 2011. He currently plays his golf at Burghley Park Golf Club in Stamford, Lincs, with a handicap index of 3.2.
Joel's current What's In The Bag?
Driver: Titleist TSR3, 9°
Fairway wood: Titleist TSR3, 15°
Hybrid: Titleist TSi2, 18°
Irons: Ping i230 4-UW
Wedges: Titleist Vokey SM8, 54°. Titleist Vokey SM9 60° lob wedge, K Grind
Putter: Evnroll ER2V
Ball: 2023 Titleist Pro V1x