What To Pack For A Golf Trip
In this post we give a list of some of the best things you should pack for your next golf trip.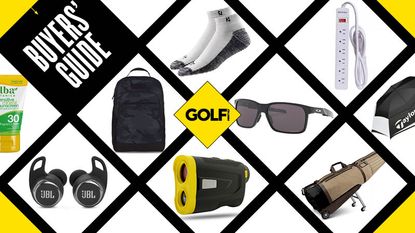 (Image credit: Golf Monthly)
What To Pack For A Golf Trip
Golf trips are one of the most exciting and cool things about the game. Travelling to places at home or abroad, clubs in tow, competing against your mates, it doesn't get any better right? Well before you go and book your next trip, you need to make sure you have everything you need for the trip. This is where this guide comes in.
When you haven't got the luxury of opening the boot and filling it with every last drop of your golfing bits then you have to be a bit more savvy. So from your travel bag itself to the contents of it we've got you covered. We have split this guide up into luggage because let's face it, we all need an upgrade of our golf travel bag right now, golf accessories to make life easier on the course, and general accessories that enhance your experience out in the sun or when travelling.
Below are some of the best golf accessories that you should think about getting for your next golf trip. Also we recommend checking out our post on the best golf luggage and best golf travel bags as well.
What To Pack For A Golf Trip
Why you can trust Golf Monthly Our expert reviewers spend hours testing and comparing products and services so you can choose the best for you. Find out more about how we test.
Luggage
Reasons to buy
+
Legs and wheels are a game changer
+
Outside pockets are spacious
+
Padding at the top end is very thick
Reasons to avoid
-
Can be tricky to put legs/wheels back up
This is an outstanding piece of kit and, if you do get your hands on one, you'll wonder why you've never tried one before. The integrated leg set, which retracts easily, supports 100 per cent of the weight so, when you're facing a lengthy walk to the car park or arriving at your accommodation, transporting your clubs around couldn't be easier.
Inside there's just the right space to pack your clubs, shoes and a few bits of clothing without your clubs rattling round and, because of the wheels, things will never feel too heavy. It's all plenty durable with a 'ballistic-style' nylon heavy padding to protect your clubs. There are various choices in this excellent range with the Glider Pro being a larger option.
Titleist Players Backpack
Reasons to buy
+
Cool camo design
+
Highly versatile backpack
Reasons to avoid
-
Not sure we can think of a negative here
In 2022 Titleist (opens in new tab) introduced a new range of travel gear and one of our favorite pieces from said range is this Players Backpack. This, and the entire collection, offers an elegant and stylish look, especially in the black camo design pictured above. If that isn't for you, you can also get other simpler or stand out designs as well.
The backpack is constructed from high quality materials which makes this a highly durable item of luggage. It has a main zipper for storage of your larger items but also comes with extra pockets both on the inside and the outside, allowing you to organize whatever you need and organize just the way you like it.
Golf Accessories
Inesis Golf 900 Laser Rangefinder
Reasons to buy
+
Excellent level of features for the price
+
Easy to be use and proven to be accurate
Reasons to avoid
-
Lacks the premium appeal of others visually
As our other equipment guides have proven, we have become fans of Inesis gear of late and the same can be said of this rangefinder (opens in new tab).
Competitively priced, this unit boasts a Slope Compensation switch so you can toggle on and off slop-adjusted distances. We put this laser up against a more expensive model and we found it more than kept up with accuracy and ease of use. A First target priority function isolates the flag while measurements are confirmed by vibration. It is accurate to +/- 1 yard and can measure in yards or metres.
You also get 6x magnification so you get a clear view when looking through the viewfinder, and we liked the weight, durability and it sits well in the hand. Additionally you also get a very sturdy case which is really nicely made, along with some instructions, a cloth for cleaning the lens of the rangefinder, a CR2 battery and a clip that allows you to attach the laser to your bag. With this there will be no excuse for getting the wrong yardage on your next golf trip round!
TaylorMade 64" Double Canopy Umbrellas
Reasons to buy
+
Tour proven performance
+
Auto open feature
The preferred umbrella of TaylorMade Tour players, the Double Canopy Umbrella is a worthy inclusion on this list and definitely one of the best golf umbrellas anywhere on the market. It has a convenient auto-open feature along with a lightweight, and yet strong, fibreglass shaft. It also includes WindPro technology which helps deal with those windy days.
FootJoy ProDry Sport Socks
Reasons to buy
+
Comfortable and soft
+
From a well respected brand
The ProDry Sport socks from FootJoy are all about comfort. They feature a double-layer reinforced heel that pads the foot nicely whilst the very fabric helps here too. They are made from a combination of acrylic, polyester, spandex and nylon to give a soft feel and moisture management. Why not combine them with one of the best FootJoy golf gloves or best FootJoy golf shoes so your outfit fully matches?
You're going to be playing a lot of golf so why not, while you're tucking into too much food and drink at lunch, treat yourself to a new pair of socks for the afternoon round and put a new spring in your step.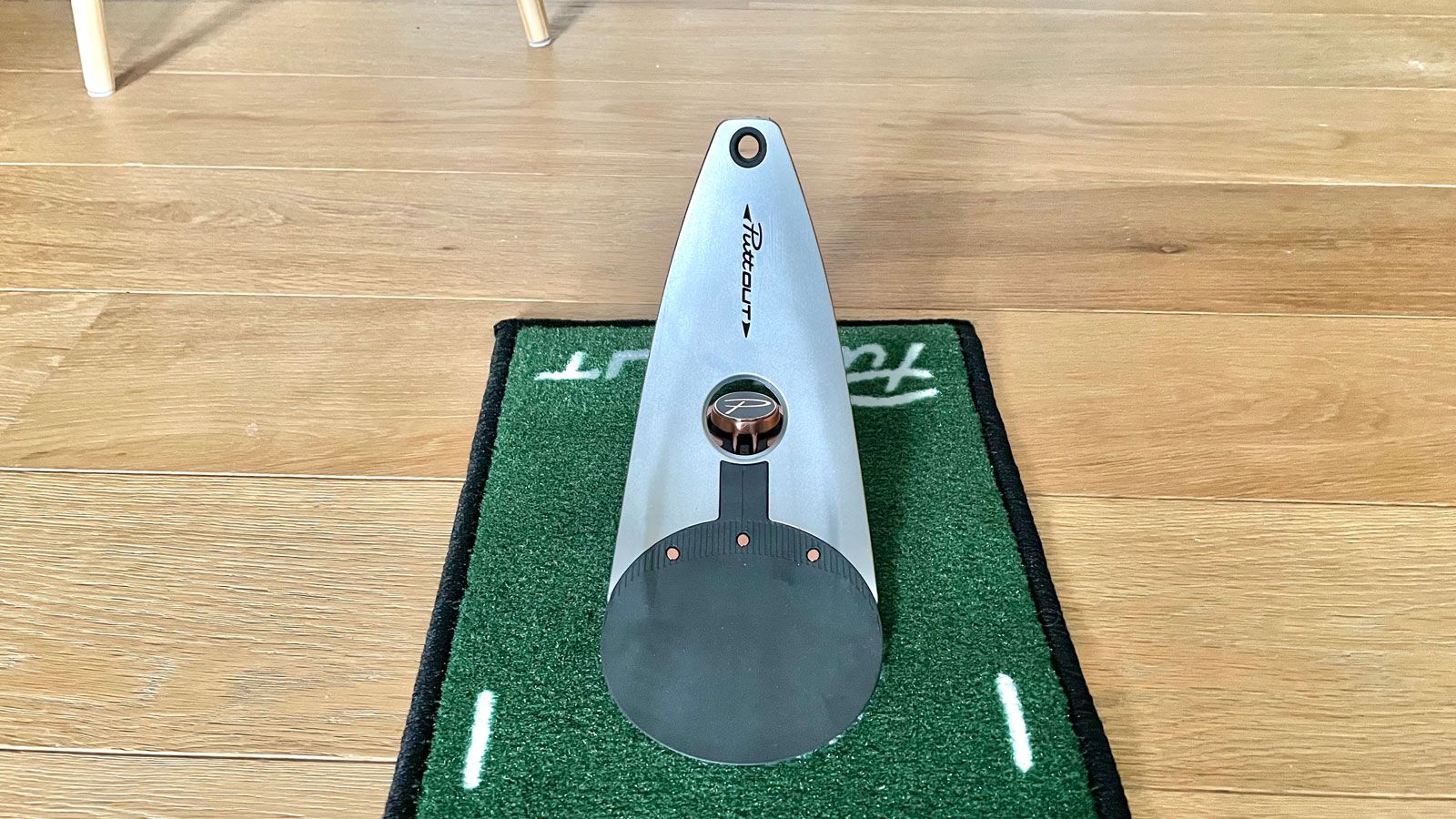 Reasons to buy
+
Great for practicing pace control with your putts.
+
Very hard wearing
Reasons to avoid
-
Need to invest in the PuttOut mat to get the best use out of it.
The PuttOUT Pressure Trainer is the perfect tool to pair with the PuttOUT mat along with a mirror and gate. The trainer works on its own well, too, as it will help you hit your putts at the perfect speed to get it resting in the indentation. It's frustratingly difficult but, once you've mastered it, you'll be a demon on the greens. You can also get Premium and Platinum versions which are made from slightly different materials and are just as fun to use.
We also recommend taking a look at more of the best golf training aids on the market too.
Other Accessories
Reasons to buy
+
Stylish, comfortable and stay secure when swinging
+
Enhanced clarity and contrast
Reasons to avoid
-
View is a little too dark when the sun isn't at its brightest
Oakley's Portal X model is one of the best golf sunglasses (opens in new tab) on the market because it is perfect for use not just out on the golf course but also away from it too. Importantly the design lends itself to being worn all day because comfort is one of the key characteristics. After testing we found these to be stylish, comfortable and the Prizm Dark Golf lenses undoubtedly enhance the contrast on bright days, which is especially helpful on greens with subtle slopes.
The tacky material used for the nose pads ensures a comfortable but secure fit while the special Unobtanium material on the inside of the earsocks has a similar feel and increases in grip when wet. This ensures that when you sweat, a common occurrence when playing on hot sunny days, they stay firmly in position when you swing.
Alba Botanica Sunscreen SPF 30
Reasons to buy
+
Non-greasy
+
High SPF for long days on the course
Reasons to avoid
-
Perhaps could do with a bigger bottle
When going away a good sunscreen is vital because we all want to avoid that red lobster look. This non-greasy, botanically moisturising lotion, made with mineral sunscreen ingredients as well as aloe vera and chamomile extract, will provide super protection, even for those with really sensitive skin.
JBL Reflect Flow Pro
Reasons to buy
+
Comfortable, lightweight, secure fit
+
Likeably lively, detailed sound
+
Decent battery life
Reasons to avoid
-
Noise-cancelling is only ok
-
Not the most discreet design
JBL knows how to make a decent pair of sports headphones and the Reflect Flow Pro are a good fit for anyone's golf game. They're actually the active noise-cancelling (ANC) version of the Reflect Flow found further down this list (although they also have a transparent mode to let some ambient audio through).
An IP68 rating ensures the JBLs can cope with bad weather, while the earfin tips will keep them wedged in your ears as you warm up. They feel satisfyingly lightweight and comfortable in situ and sound lively and entertaining with it. Battery life is a solid eight hours with ANC on and extends to 10 if you turn it off. The supplied case should be good for at least a couple of additional full charges.
Kinesiology Tape
Reasons to buy
+
Ideal for those aches and pains
+
Gets you back out onto the golf course
Reasons to avoid
-
Putting tape on takes time to get used to
Another banker on any trip is that you're going to face some aches and pains. So while everyone is passing round the painkillers why not include some tape to help to reduce pain and reduce any swelling.
The beauty of this is that it gently encourages the body to behave naturally and, once applied, it can last up to five days to provide dynamic support as well as providing a reminder of how to carry yourself.
Extension Cable
Reasons to buy
+
Very useful for your devices
+
Can be stored away easily
Reasons to avoid
-
Need subsequent adaptor if abroad
Bear with me. When you're in your B&B and you're sharing a room and there's just one socket then you'll be glad that you've packed this.
There's all sorts of tech help available to us these days so if you want to keep your trolley, GPS, iPhone and iPad all ticking along nicely then this will be a most welcome addition.
Bungee Cords
Reasons to buy
+
Makes your life easier
+
Don't take up a lot of room
Reasons to avoid
-
A bit of an antiquated accessory
Likewise remind yourself of all the times when you've got a pull trolley for the day and spent large chunks of it wrestling your trolley up or down any sort of slope. These are always going to come in handy so pop a couple in your golf bag and keep them there so your trip isn't spoilt by something so simple.
How we test golf equipment
At Golf Monthly we seek to test all golf gear as thoroughly and extensively as possible, and then we can pass on our findings to you. This usually takes the form of using the equipment on and off the golf course, over a number of rounds and in different conditions. By doing this we can see what the products are actually like to live with and use day to day.
We think this allows us to then write concise and informative reviews to inform your buying decision. On that kind of note we should say no manufacturer can pay for a good review because we tell it how it is.
If you enjoyed this post on what to pack for a golf trip, don't forget to check out the Golf Monthly website for more buying advice.