Best Golf Rain Pants 2023
We take a look at the best golf rain pants, covering all different styles and price points so you can find your perfect pair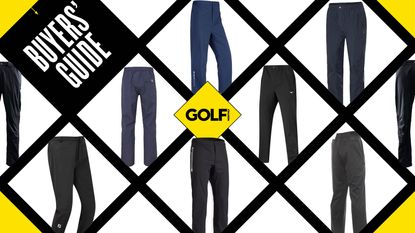 (Image credit: Future)
Get the Golf Monthly Newsletter
Thank you for signing up to Golf Monthly. You will receive a verification email shortly.
There was a problem. Please refresh the page and try again.
Best Golf Rain Pants: Quick Menu
Golf should never stop when the weather turns nasty. One of the cool things about golf is that it can be played in any weather but that isn't to say you shouldn't be prepared. You need to make sure you have the best golf waterproofs ready to go in your golf bag so that when the black rain clouds descend, you can put them on in a flash and will remain dry and comfortable throughout the rest of your round.
Of course, most golfers do indeed carry around a good golf rain jacket with them because they want to protect the top half of their body. But too many players forget about the bottom half. But that's where we come in. In this guide, we'll be introducing you to some of the best golf rain pants that are currently on the market. These are models that of course keep your legs dry as a bone, but also are easy to put on and take off, strong and stretchy so you can move just as you would in dry conditions, and are lightweight enough to be carried around easily in your golf bag. If you need more golf gear for when the weather turns nasty, then check out our guides on the best golf rain gear, best waterproof golf bags, and best waterproof golf shoes.
Best Golf Rain Pants - Best Waterproof Golf Trousers
Why you can trust Golf Monthly Our expert reviewers spend hours testing and comparing products and services so you can choose the best for you. Find out more about how we test.
The List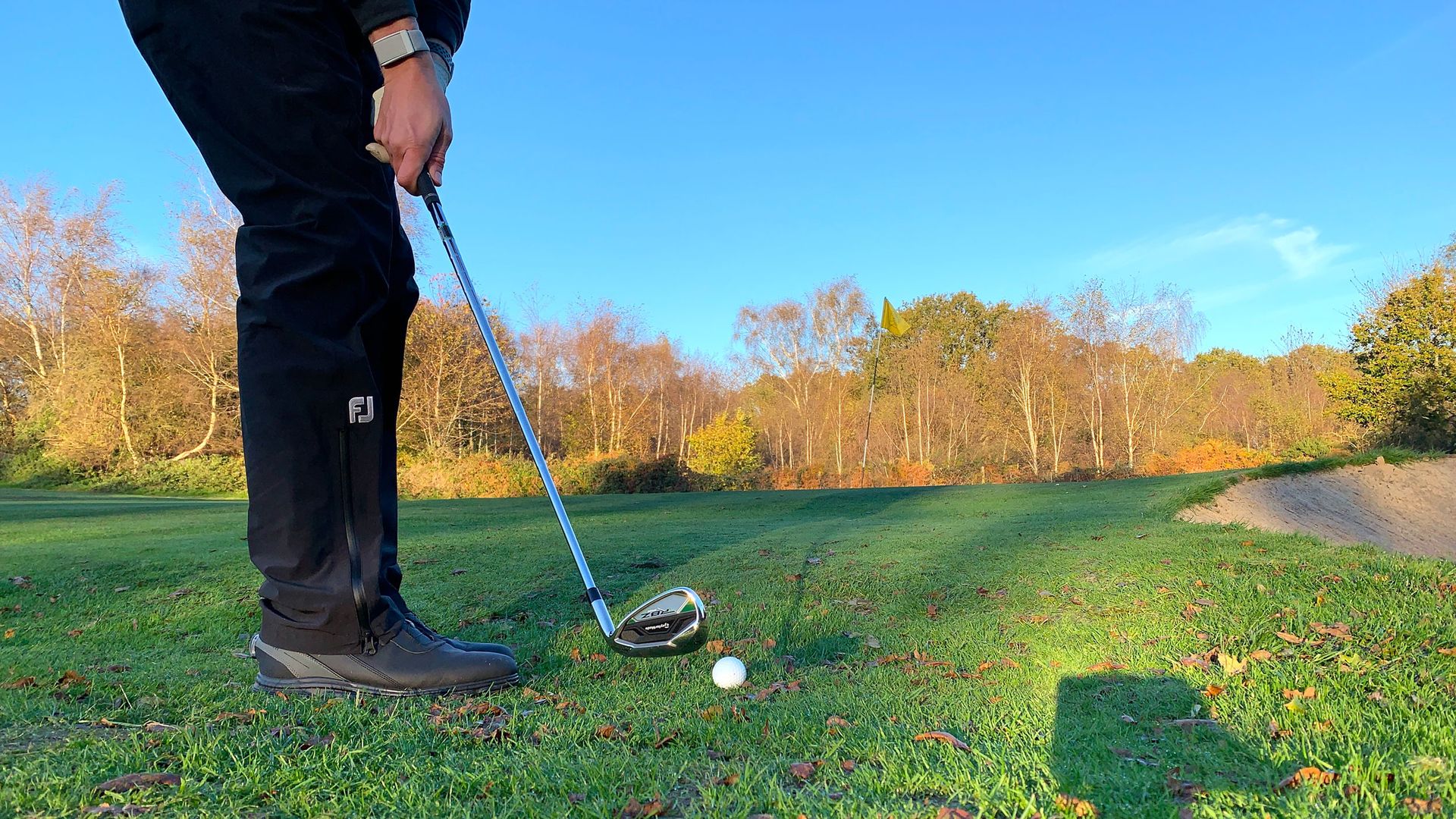 Sizes: S-XXL
Colors: 1
+ Comfortable
+ Reach through pockets
+ Zippered legs
- Not as stretchy as some other options
A new introduction this season from FootJoy is the HydroTour Rain Pant. These have been designed to help you compete in any weather conditions while ensuring you still have a full range of mobility to hit the best golf shots possible.
FootJoy are one of the leading brands when it comes to producing comfortable golf apparel, these waterproof pants certainly live up to that hype.
Their design features include 4-way stretch fabric, zippered leg closures and reach through pockets. The three-year waterproof warranty is an excellent bonus too.
Under Armour Golf Rain Pants
Sizes: S-XXL
Colors: 2 (Black, Navy)
+ Nice, stretchy waist and comfortable
+ Not too bulky
- Only one back pocket
The golf rain pants from Under Armour are a fantastic set of rain pants that are super comfortable and feel very high quality. They come in sizes small all the way to XXL and can be worn both with and without pants underneath. They're very easy to put on over pants and have adjustable lower legs to put on even when wearing golf shoes.
We absolutely loved these and find them very hard to fault. Like most rain pants, they only come with one back pocket, which is annoying and we're not entirely sure why rain pants do this. Other than that, they're a great value, high quality product that are a must-wear when it gets wet.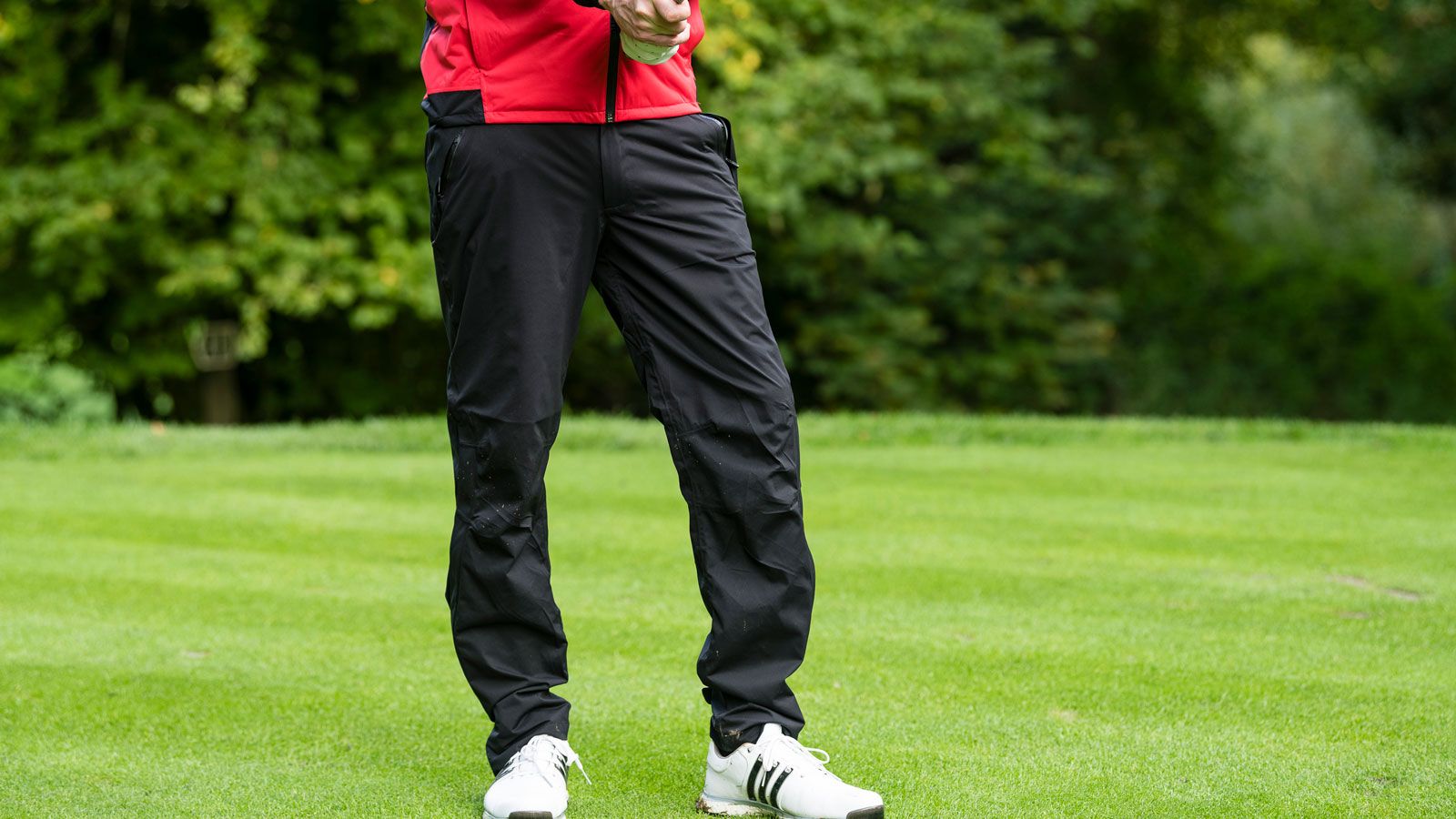 Abacus Pitch 37.5 Rain Pants
Sizes: S-3XL
Colors: 2 (Black & Midnight Navy)
+ Super stretchy
+ Quick drying material
+ Excellent breathability
- Pockets take a while to get used to
Abacus says that 37.5 technology works to improve the microenvironment inside the garment. It allows the vapor to be forced through the fabric quicker, keeping your body and the garment dry. A climate of 37.5° Celsius and a humidity of 40-60% is created – which, Abacus claims, is the ideal comfort zone. That's the science – but does it work? Yes – absolutely.
They're extremely breathable and incredibly light. Lengthy zippers on the sides of the legs make them easy to take on and off without having to remove your shoes. The velcro tabs also help to personalize the fitting and keep the wet out.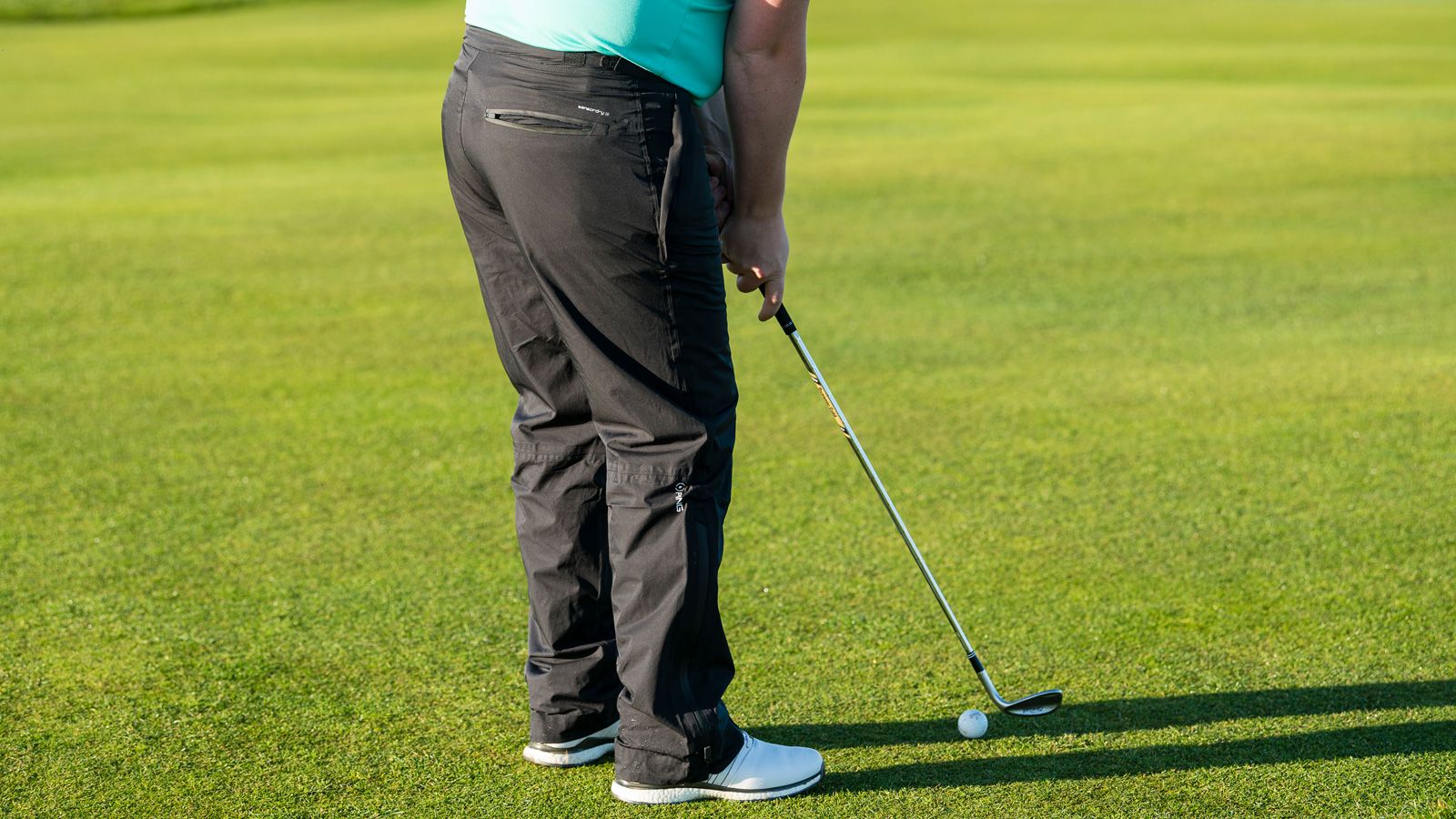 Ping SensorDry 2.5 Graphene Pants
Sizes: S-XXXL waist, 29-35 leg
Colors: One
+ Great fit and adjustability
+ Zip pockets
- Only one back pocket
Ping's SensorDry 2.5 Graphene pants comes with the innovative Graphene technology, which allows the pants to be incredible lightweight yet ultra warming and fully waterproof. It's a game-changing technology in golf wear that makes these undoubtedly some of the best golf rain paints you can buy.
You get two front zip pockets, one of which has a section that allows you access to your pants below if you're wearing them. Unfortunately there's only one back pocket, like most pairs of rain pants, but that is zipped too so that's a nice bonus. You get adjustability on the leg to help you ease them on if you're wearing shoes and the heavens have opened. They're very soft, stretchy and lightweight so super comfortable and they do exactly the job that you'd hope they do.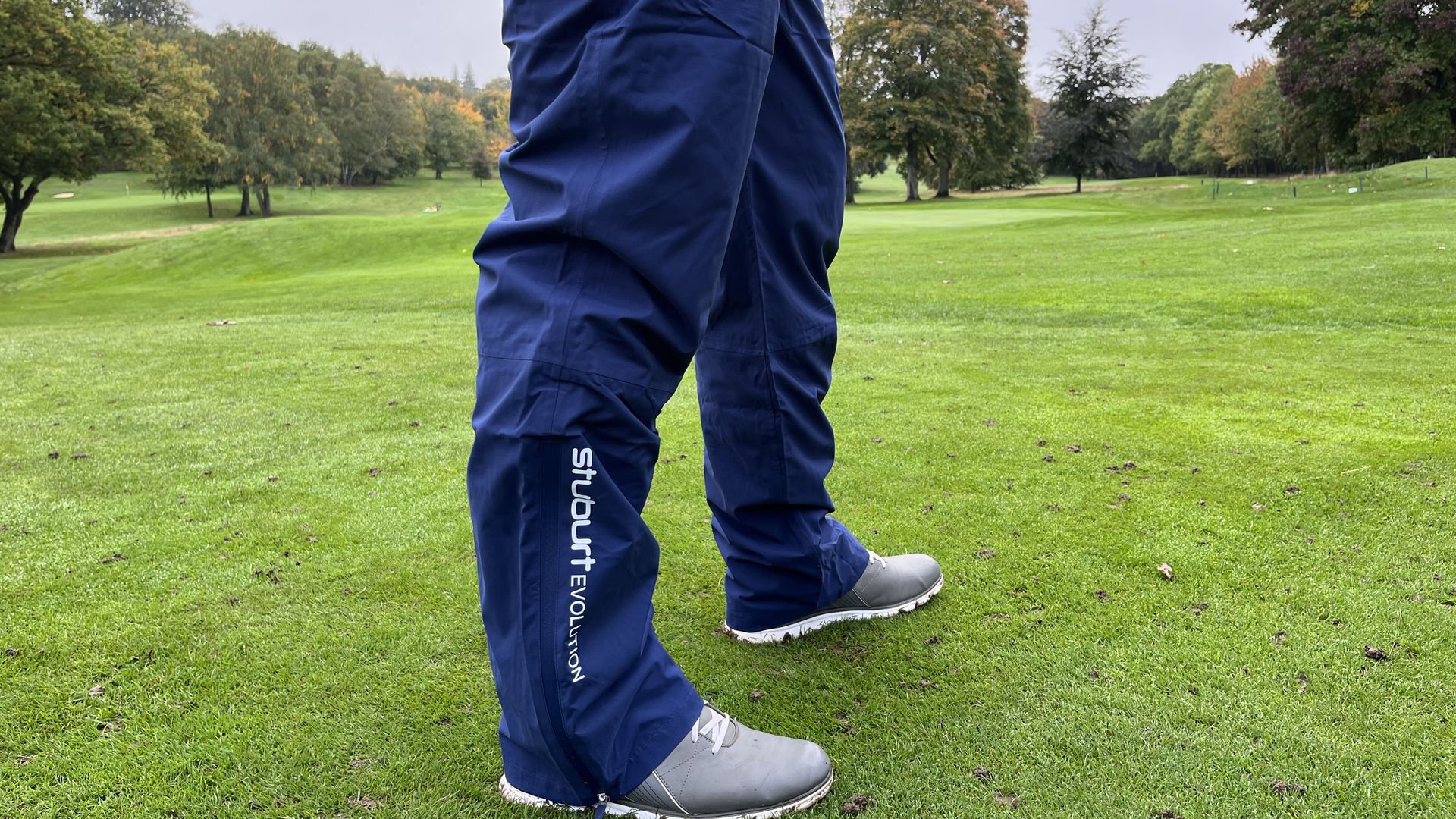 Stuburt Evolution Waterproof Pants
Sizes: S-3XL, 27-31" leg
Colors: 2 (Black & Midnight Navy)
+ 2-year waterproof guarantee
+ Excellent waterproof pockets
- Overly designed belt loops not required
These Evolution Waterproof Pants from Stuburt are a very impressive performer with loads of tech and design clearly having gone into the product.
Stuburt gives a two-year guarantee that the product will stay waterproof and you can tell that the pants have been well-produced with sealed zips all over. A key test was to see how easy the pants could be put on and taken off while wearing golf shoes, and it passed with flying colors with the helpful large zips at the end of each leg meaning there was ample room. The waist has an elasticated band and velcro adjustment straps, but the belt loops are a touch unnecessary.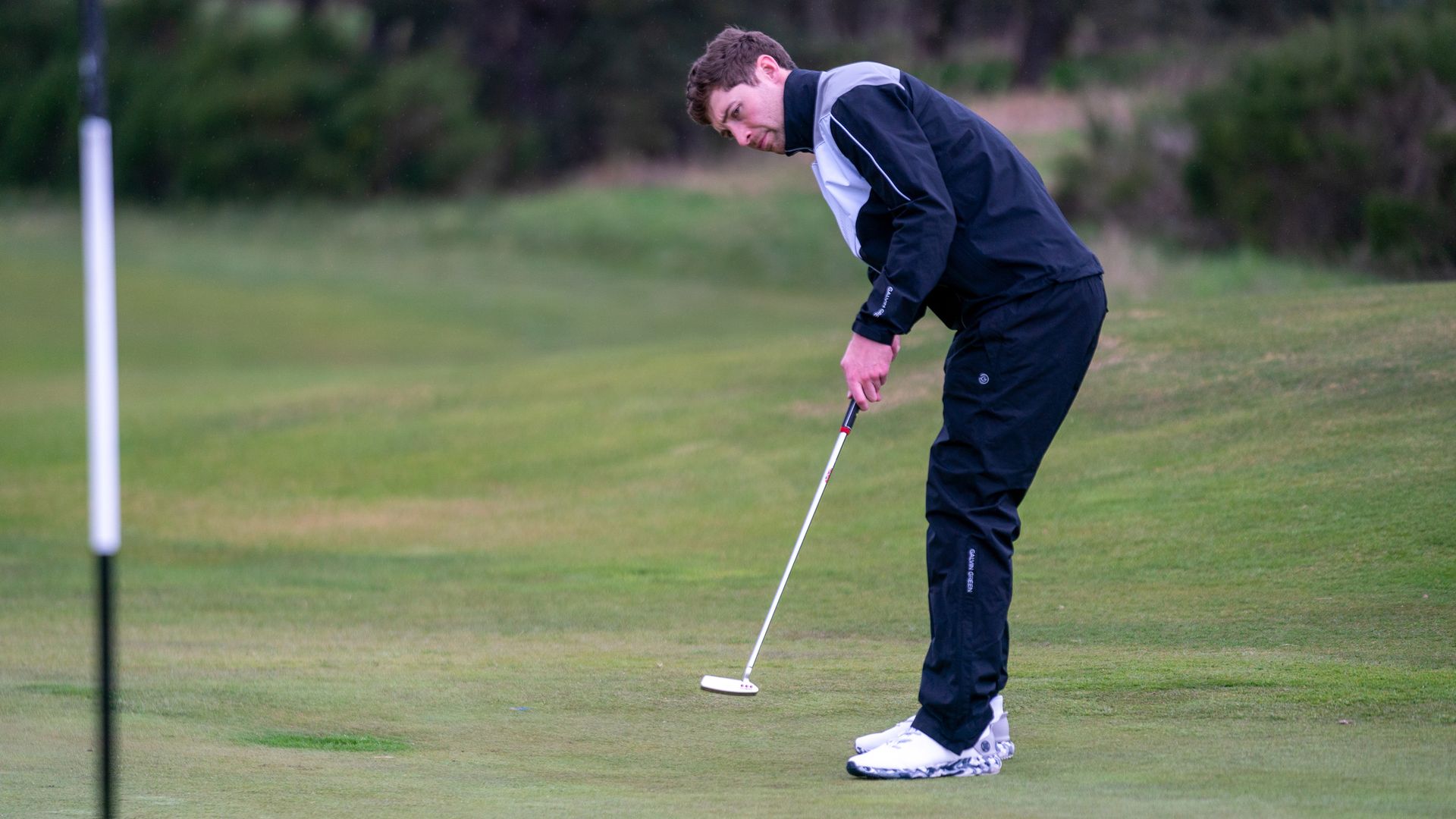 Sizes: S-4XL
Colors: 1
+ Seam sealed
+ Lightweight
+ Abrasion resistant
- Can be a little noisy
Arguably Galvin Green's best golf rain pants, the Andy's are seam-sealed and 100% waterproof and windproof but they are also breathable on the course. One thing that is different with the Andy pants is that they are less bulky. Their lightweight nature makes them extremely easy to swing in and store away when not in use.
There is a smattering of Galvin Green detailing which gives these pants a subtle style edge, while the adjustability at the bottom of each leg means they can be tailored to fit just how you like them. The drawstring and elasticated waist aids comfort and extra abrasion-resistant fabric at the bottom of the hem was particularly useful.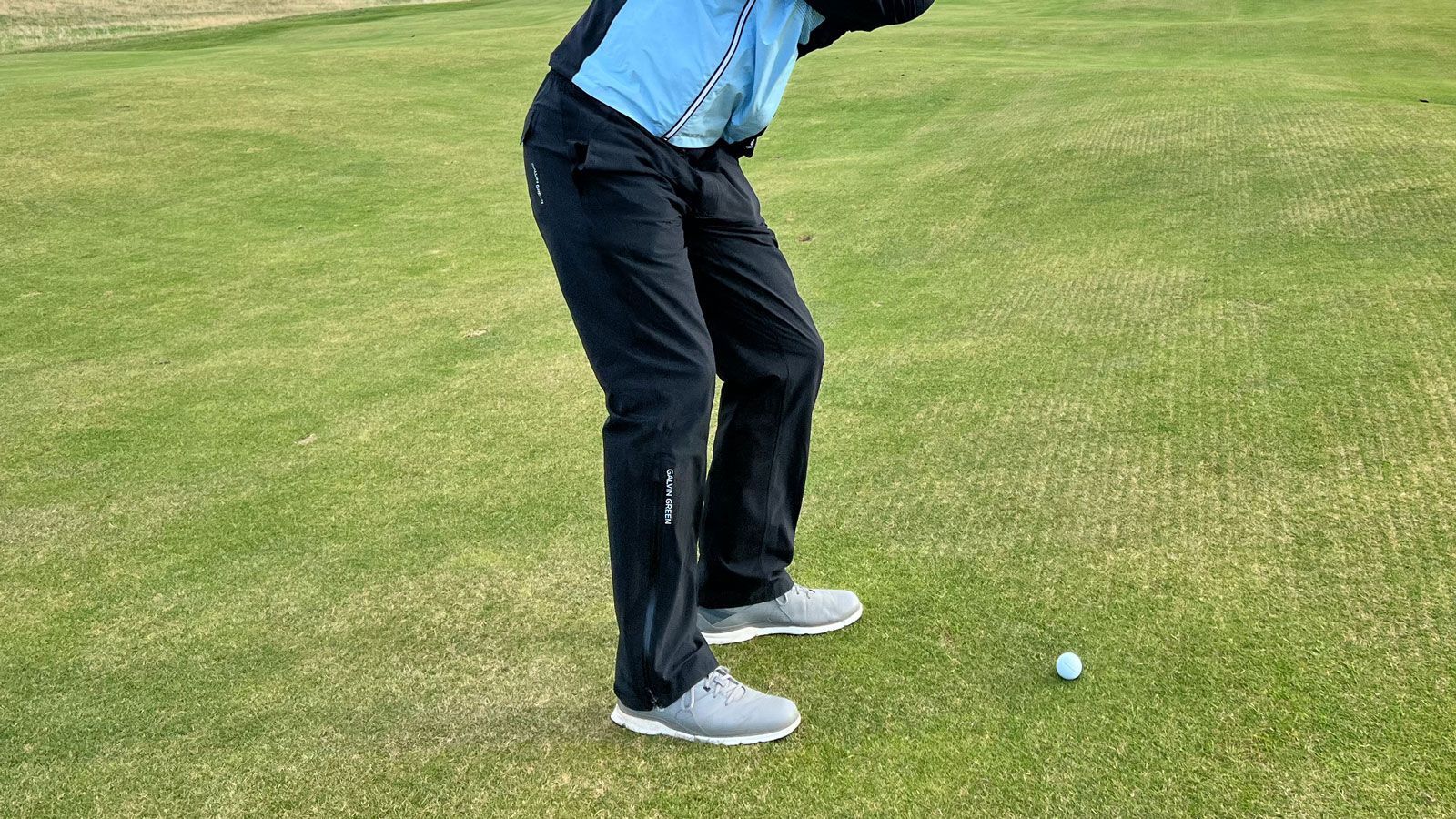 Galvin Green Arthur Pants
Sizes: S-3XL; Short (M-3XL); Long (S-3XL)
Colors: 4 (Black, Navy, Sharkskin, White)
+ Outstanding protection
+ Size options to suit everyone
+ Lightweight and warm
- Pockets a little small
We were very impressed with this set of Galvin Green waterproof pants. As expected, protection was faultless throughout testing, but it's the little things that were on the money here. First of all, the sizing was perfect.
At just 350 grams, Galvin Green's Arthur pants delivered premium performance in a lightweight and unrestrictive bundle. On top of that, there is plenty of adjustability around the ankle and waist, which means they can be further tailored to the wearer's requirements. They are easy to get on and off, even over golf shoes, and the front pockets are fleece lined for some extra respite from chilly temperatures.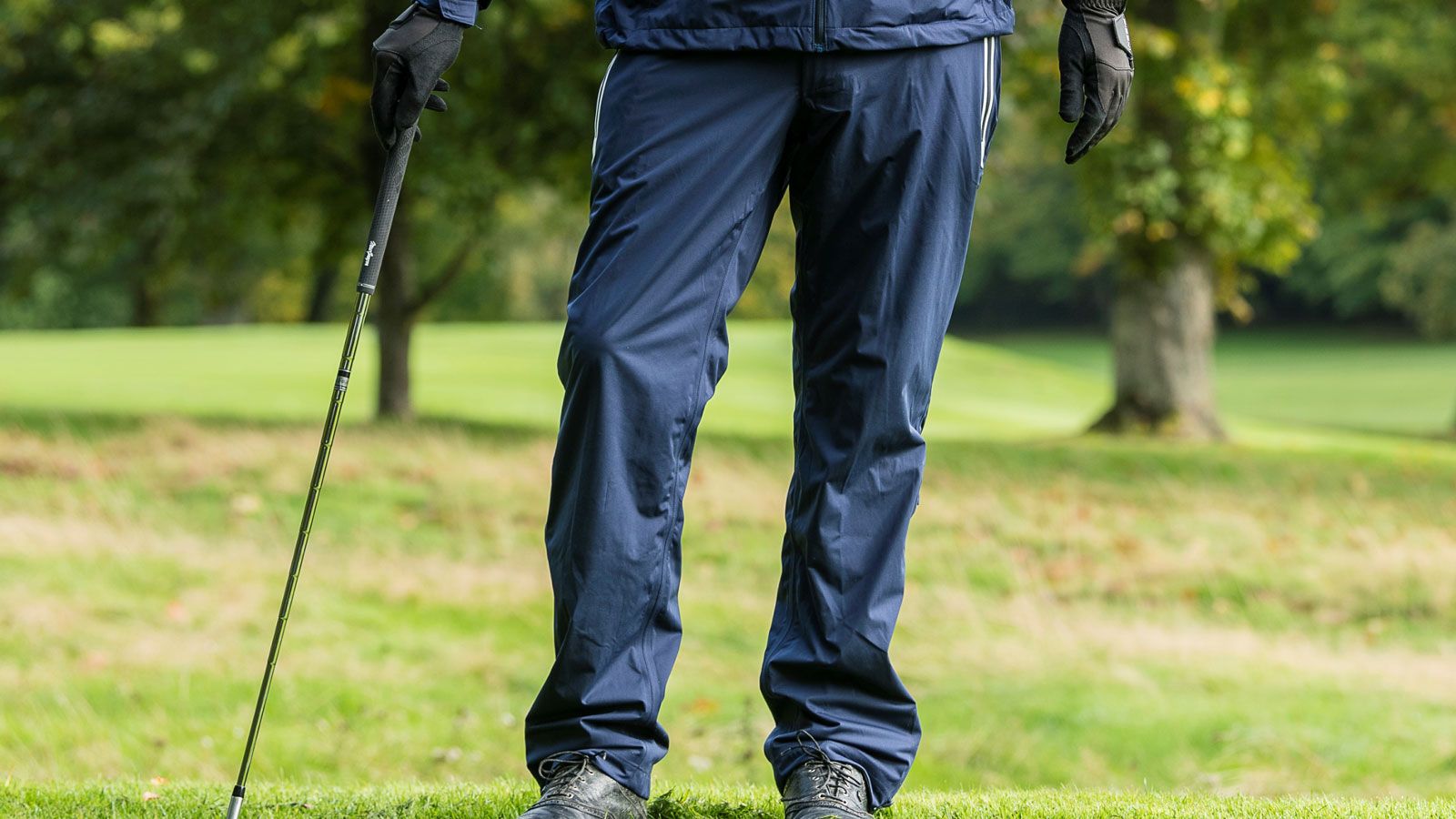 Inesis Men's Waterproof Rain Pants
Sizes: 8 waist sizes (29in to 43in), 2 leg lengths (33in and 34in)
Colors: 2 (Black & Navy)
+ Comfortable
+ Lightweight
+ Elegant
- White band round pockets
Comfortable, practical, slim and lightweight and with plenty of pockets, these are excellent waterproof pants. They can be co-ordinated with the Inesis Men's Golf Waterproof Rain Jacket to provide a full set of waterproofs. Having worn them only in light rain, they were given a further test in the shower by putting cards in the pockets and firing jets of water at the zipped-up pockets from almost point-blank range. The cards remained bone dry. The pants are slim, which gives a sleek look and leaves less material flapping around to catch the wind. They are also quiet to walk in. There are belt loops and a hidden elasticated band, with a Velcro fastener, to adjust the waist size.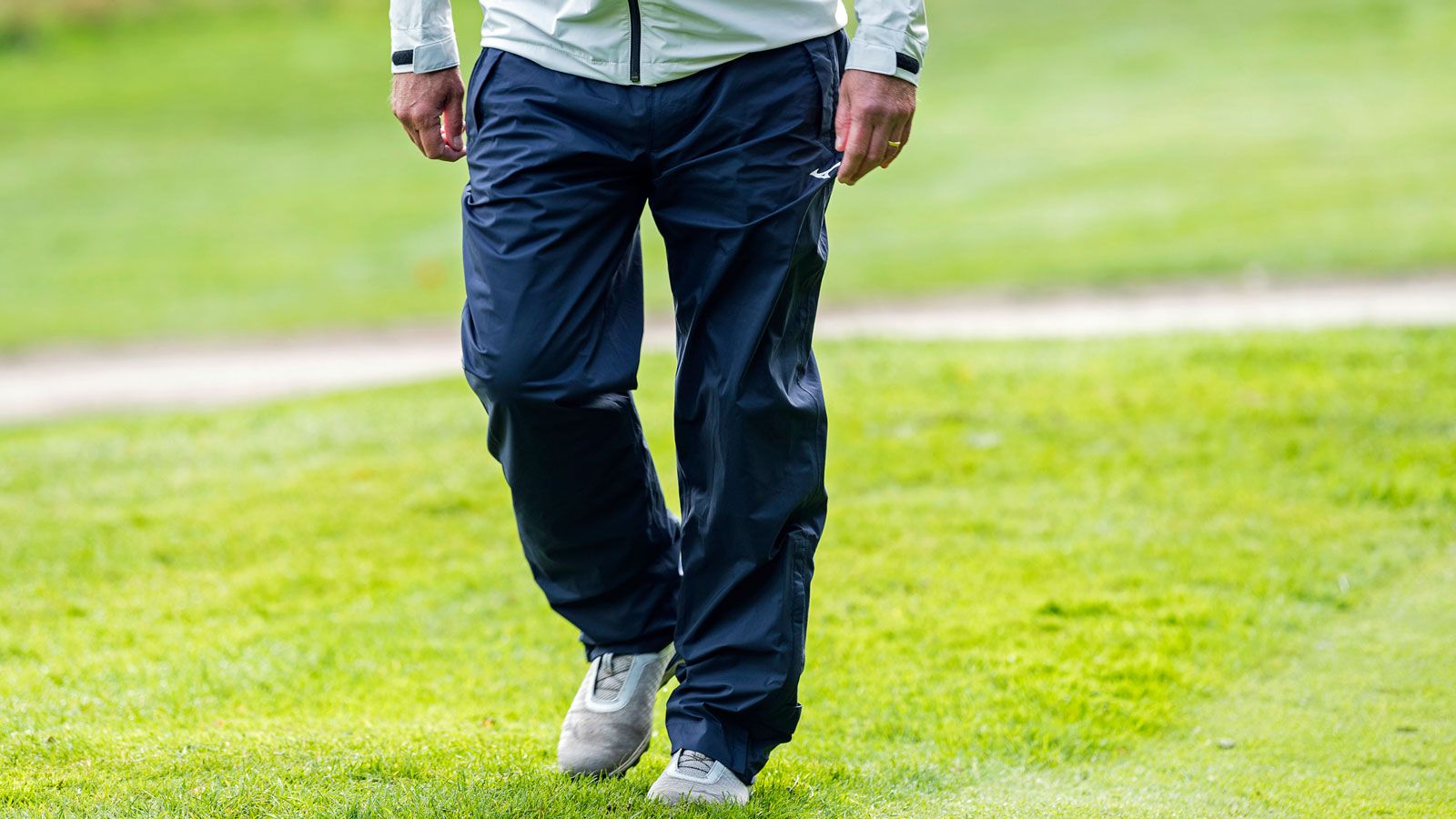 Mizuno Nexlite Flex Trouser
Sizes: S-XXL
Colors: 2 (Black & Deep Navy)
+ Classic cut and fit
+ Jazzy design without being too loud
+ Provides warmth without being restricting
- Plain-looking design
This water-repellent trouser matches up with the Nexlite Flex rain jacket to create a versatile and lightweight set of waterproofs that won't break the bank. As with the jacket, they are water-resistant to 2,000m, a depth hopefully not needed when playing golf, but reassuring nonetheless. As these are over-pants, there is an elasticated waist meaning you can tuck in all that you need to.
The lower-leg zips facilitate taking them on and off over golf shoes, and there is zipped access to your regular trouser pockets as well as two side and two rear pockets of their own.
They are also remarkably lightweight which means you don't feel encumbered and they take little space inside a golf bag.
Nike Storm-FIT ADV Waterproof Pants
Sizes: XS-XXL
Colors: 2 (Black & Khaki)
+ Windproof and waterproof
+ Zip pockets
+ Easy to pull on and play in
- Might be a little thick compared to other waterproof models
Playing golf with wet pants might be one of the most uncomfortable feelings in the world, but why not negate that experience by carrying a pair of the Nike Storm-FIT ADV waterproof pants in your golf bag. Their expandable waistline and waterproof zips on either leg allow players to almost jump into the pants quickly when the rain starts to fall. You can then adjust the pants to your desired fit, and they don't feel overly baggy or make too much noise, as some nylon waterproof pants do and feature several zippered waterproof pockets that allow easy access to your pants underneath. These are also designed to be windproof and waterproof, helping you to stay warm, dry and comfortable on the course.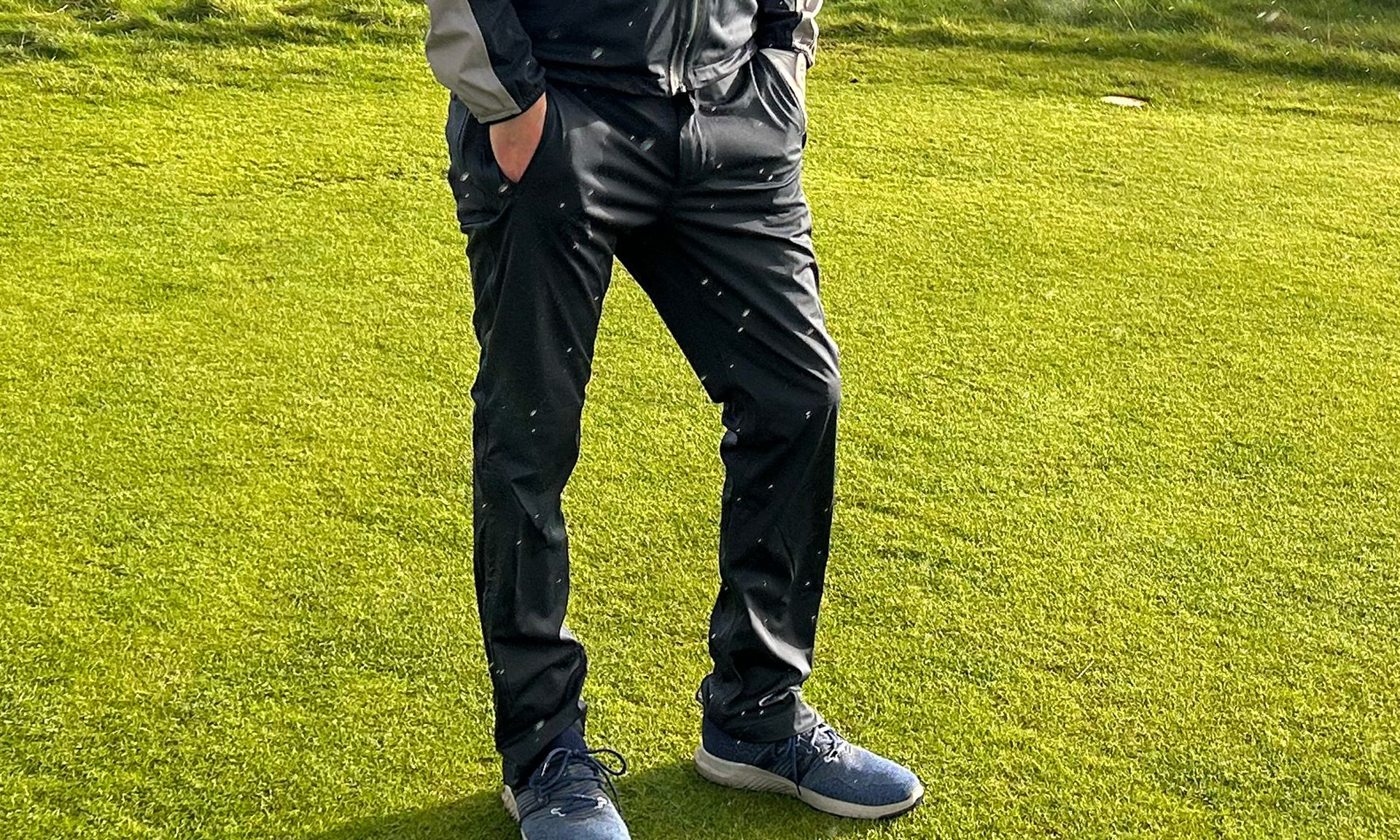 Sizes: S-XXL
Colors: 3 (Navy, Black, Grey)
+ Super smart
+ Lightweight and premium feel
- Pockets take a little getting used to
Abacus have been a brand we have tested before and enjoyed the performance on offer, especially from the Bounce jacket. And we liked the pants performance as well.
The bottom line is, these waterproof pants will keep you perfectly dry even in really heavy rain. Meanwhile, the 4-way stretch waterproof fabric is also highly breathable. All seams are sealed with soft and flexible tape.
There is no lining in these trousers because of the soft inside, and this makes for a very comfortable wear when playing. The long zippers at the bottom of the legs make them easy to pull on and off quickly during showers. The waist is adjustable, too, which helps you to perfect your fit.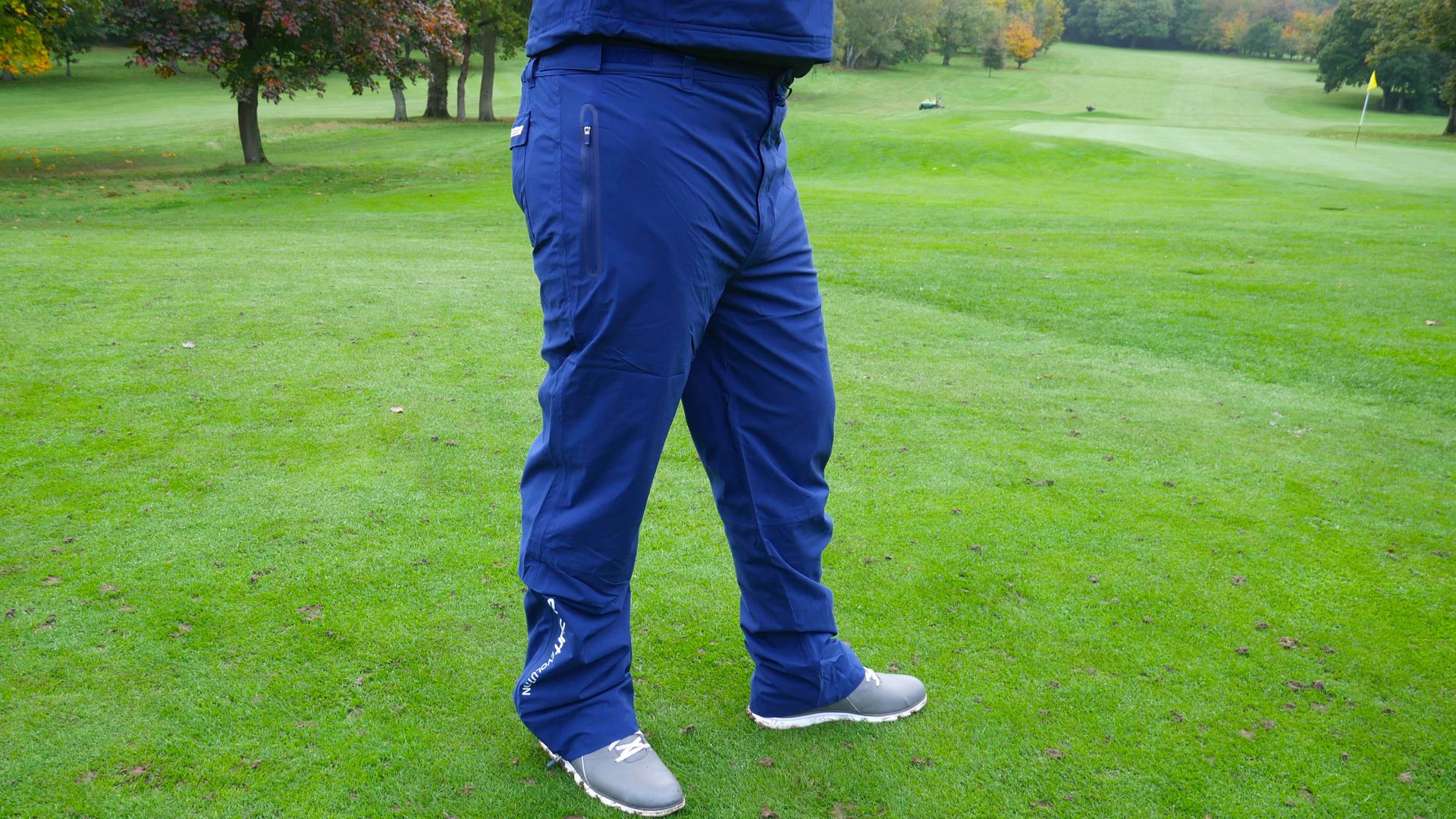 Oscar Jacobson Portland Waterproof Pants
Sizes: S-XXL
Colors: 2 (Black & Navy)
+ 3-year waterproof guarantee
+ Adjustable leg width
- Can feel tight around the thigh area
As waterproof pants go these are better looking than some, but as ever with this particular golf product do they work? Well they are covered by the Oscar Jacobson Weather Protection System three-year guarantee on the garment's waterproof qualities, so there is peace of mind if making this purchase.
The buttons around the ankle and the hidden zips are nice touches, we did feel that some may find the thigh area slightly restrictive, but there was plenty of room around the elasticated waist. A very solid performer if your budget can extend to the price point.
How we test golf rain pants
Here at Golf Monthly, our highly experienced team of testers play a lot of golf in different conditions throughout the year. While our apparel leader Sam Tremlett heads up the majority of golf clothing reviews on our site, most of the Golf Monthly team have been working in the golf industry for more years than they care to remember, so have a wealth of experience to offer. Through our rigorous testing procedures, our collective goal is to ensure that every waterproof trouser model on the market is tested as soon as it becomes available to us. We then spend time putting that piece of apparel through its paces on the course in all weathers.
We want to get an idea of how each pair of pants performs in all areas of the game so we can tell you what its strengths and weaknesses are, allowing you to make an informed choice about your purchase. Whenever possible, we will also look to wear these waterproof pants with other waterproof clothes to see how well they perform in tandem with other garments.
How to choose rain pants
Waterproof pants can be a very technical garment. Some of the best golf rain pants will feature a ton of innovative features that can help players have a more comfortable and relaxing round of golf. But that can often make purchasing a new pair of rainproof pants a very hard decision to make. But to help you in your purchase, we've put together a list of considerations that will help you decide on the right pair of pants for you. Our top tip though is to always try on a pair of waterproof pants before you buy them.
Protection
Obviously, the most important factor to consider here is how well they protect you from the elements. A good pair will keep the rain at bay, as well as the wind, but won't feel cumbersome and heavy. Also, this protection should not come with the sacrifice of breathability either because we don't want a garment that will make us too hot.
Warranty
Linking with the above point, be aware of how long the warranty is on a particular product. Make a note of which models offer have the longest money-back guarantees as this can act as an insurance if the product becomes faulty.
Durability
A really good pair of waterproof pants will also be durable and strong enough to deal with abrasive bushes and things of that nature that we regularly encounter on the course.
Ease of use
The pants should also be easy to put on whether that be wearing by themselves or over the top of pants or shorts. When a sudden downpour arrives a pair that can just slide on with no difficulty are worth their weight in gold.
Budget
Finally be aware of how much you want to spend because as you can see above, there are models at lots of different price points, with some models not coming cheap!
FAQs
What are the best rain pants for golf?
There are lots of excellent models of waterproof golf pants on the market right now. Not only do big brands like adidas and Nike make high-quality models, but also smaller ones like Stuburt and Sunderland do as well.
Can you wear waterproof trousers for golf?
Yes especially when it is raining and there is a lot of wind. Waterproof trousers help keep your legs dry and warm when the conditions are tough out on the golf course. That being said using waterproof golf trousers all the time is not advisable because when the sun is out, they can get very hot.
Can you wear waterproof trousers in the summer?
Yes, but we would advise on wearing waterproof trousers that are breathable and give you good ventilation as you may get too hot.
If you're after more information on some of the best golf apparel, why not also check out our guides on the best golf vests, best golf hoodies and the best golf jumpers.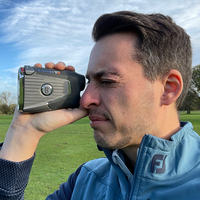 From clubs, balls and tees, to essential sportswear and fitness products, keep it affordable with a little help from our promo and coupon codes.
Get the Golf Monthly Newsletter
Tips on how to play better, latest equipment reviews, interviews with the biggest names and more.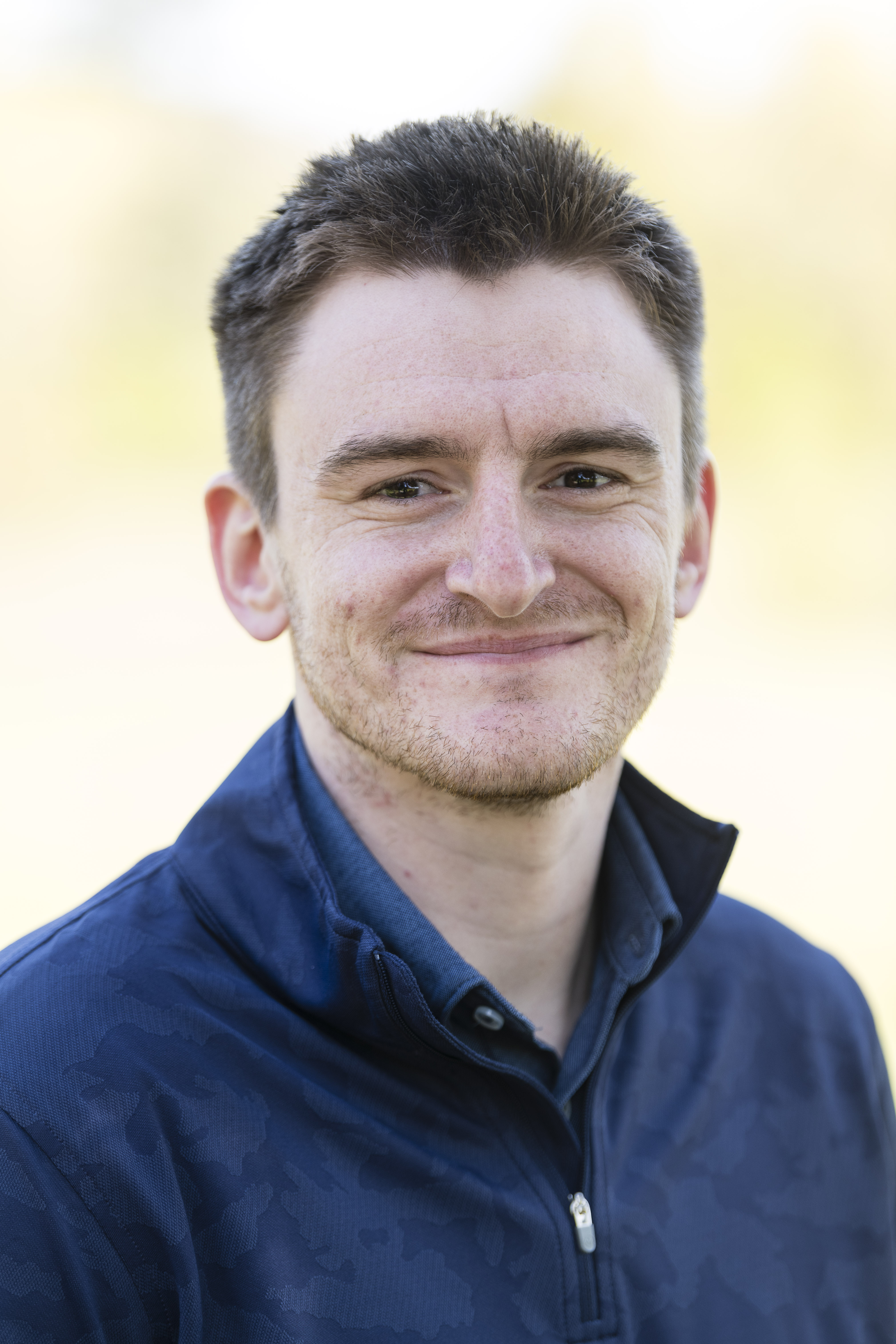 A golfer for most of his life, Sam is a Senior Staff Writer for Golf Monthly.
Working with golf gear and equipment over the last six years, Sam has quickly built outstanding knowledge and expertise on golf products ranging from drivers, to balls, to shoes.
He combines this knowledge with a passion for helping golfers get the best gear for them, and as such Sam manages a team of writers that look to deliver the most accurate and informative reviews and buying advice. This is so the reader can find exactly what they are looking for.
Sam now spends most of his time testing and looking after golf gear content for the website, whilst he is also responsible for all content related to golf apparel.
He also oversees all Tour player content as well so if you need to know what clubs Tiger or Rory has in play, Sam is the person to ask.
Unfortunately, Sam is not a member of any club at the moment but regularly gets out on the golf course to keep up the facade of having a handicap of five.
Sam's What's In The Bag:
Driver: Titleist TS3 (9 degrees)
Fairway Wood: Callaway Paradym (15 degrees), Nike Covert Tour 2.0 (19 degrees)
Irons (4-PW): Titleist AP2
Wedges: Titleist Vokey SM7 54˚, 58˚
Putter: Scotty Cameron Phantom X 5.5
Ball: Srixon Z-Star Diamond
Shoes: G/FORE Gallivanter/Nike Air Zoom Infinity NEXT%/Cuater The Ringer/adidas Tour 360 22