Best GolfBuddy Rangefinders 2023
GolfBuddy has plenty of high-tech rangefinders on the market, from lasers to golf watches and more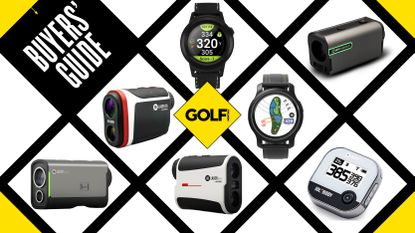 (Image credit: Golf Monthly)
Get the Golf Monthly Newsletter
Thank you for signing up to Golf Monthly. You will receive a verification email shortly.
There was a problem. Please refresh the page and try again.
Best GolfBuddy Rangefinders: Quick Menu
GolfBuddy has fast become one of the top brands to look at when trying to find the best golf GPS devices. In this piece, we talk you through the range of products on offer from one of the major players in the rangefinder market and help pick out which model is best for you. Firstly though, what is important to think about is what you are looking for in a GPS device? Do you want the convenience of a GPS watch or the pinpoint accuracy of a rangefinder? Perhaps you would prefer a large screen which gives a lot more detail?
Whether you're looking for the best golf rangefinders or the best golf watches, GolfBuddy has you covered with lots of different options at various price points, which is why we created this guide on the best GolfBuddy rangefinders to help you narrow your search. Additionally, if you've always used a Bushnell, we have a guide on the best Bushnell golf rangefinders that might be more to your fancy.
The Quick List
GolfBuddy Laser Lite 2 Rangefinder
Given the features and ease of use and this price point, the value for money on offer here is exceptional. They've refined over the previous model as well.
GolfBuddy Aim L20 Rangefinder
The GolfBuddy Aim L20 is an accurate, easy-to-use golf rangefinder and so much more, including its groundbreaking shot-tracking capability.
GolfBuddy Laser 2S Rangefinder
A simple rangefinder with useful features that help both from the tee and into greens. Lacks wow factor but is reliable and offers good value for money.
GolfBuddy Laser Atom Rangefinder
The Atom is a pocket-sized rangefinder that packs plenty of punch. A clear display and rapid measurements ensure both accuracy and practicality.
GolfBuddy Aim Quantum Rangefinder
This unique device certainly challenges the status quo and there's lots to like about both the user experience and the level of features for the price.
GolfBuddy Aim W12 Golf GPS Watch
The Aim W12 is a user-friendly, feature-packed golf watch that will help you plot your way around the course, choosing the right club along the way.
GolfBuddy aim W11 GPS Golf Watch
The GolfBuddy aim W11 does everything required of a GPS watch to a very high standard. It is loaded with features that are accurate and fast loading.
Golf Buddy Aim V10 Voice Handheld GPS
The compact Aim V10 is not designed to give tonnes of information, but for many key yardages are enough - and this is what this simple GPS gives you.
Best GolfBuddy Rangefinders
Why you can trust Golf Monthly Our expert reviewers spend hours testing and comparing products and services so you can choose the best for you. Find out more about how we test.
Laser Rangefinders
An excellent value, high-performing rangefinder
Specifications
Range: 800
Magnification: x6
Protection: Hard-wearing carry case
Battery Life: 5000 actuations
Reasons to buy
+
Quick to display distances
+
Slope enabled
+
Scan mode useful off the tee
+
Excellent value for money
Reasons to avoid
-
Turning slope on/off is time consuming
-
Lightweight design limits stability
A replacement on the original Laser Lite, this offering claims to deliver an even better experience for players looking for a premium performance rangefinder without the punchy price tag. It is three grams lighter compared to its predecessor, and you can really feel that in the device. It is lightweight and fits into your hand nicely thanks to the grip on the top and bottom of this compact machine. It's also very fast when shooting the flag. We tested it against the new Bushnell Tour V6 Shift rangefinder, and it held up well against this premium model.
The display on the GolfBuddy isn't quite as bright though but it locked onto the pin nicely and delivered a reassuring vibration when it has been picked out. Accuracy was not a problem here either and the slope functionality on offer here, while a slower process than some of the best golf rangefinders with slope, was still very accurate. It comes with a Scan Mode too, that allows you to hold down the main button on the device and scan your surroundings to assess what lies before or behind the green. It also comes with an easy to use carry case that pops open with a handy velcro strap.
GolfBuddy Aim L20 Rangefinder
Packed with features that can help to improve your round
Specifications
Range: 880 yards
Magnification: x7 magnification
Protection : Sturdy carrying case
Battery life: 4,000 actuations
Reasons to buy
+
Very fast and accurate
+
Easily locks in targets
+
Vivid two-color OLED display
+
Scan and slope capability
+
Shot tracking with integration of GPS app
Reasons to avoid
-
May have more features than many golfers need or want
Perhaps one of the most versatile and dextrous rangefinders available right now, the GolfBuddy Aim L20 is capable of completing a variety of tasks you might not have previously thought your DMD could complete. Firstly, let's assess the visuals on offer here and this is a very sleek looking piece of kit that comes in a slate grey colorway with a cool green LED light on the side of the scope. While it is very compact and fits nicely into your hand, this device packs a ton of features that some of the best golf rangefinders might not possess.
But let's start with its ability to shoot targets first, which is what's most important, whether you use some of the other features or not. It takes just over a tenth of a second to accurately measure targets, and when we took it for a test, we were delighted with how quickly we got each measurement. It also has a pin seeker option that will pick up the shortest target when there's a bunch of other targets in the background, like a forest of trees, or rocks or hills. When activated you simply scan toward the pin, and it immediately identifies it and vibrates. It's vivid two-color OLED display is very easy to view and will track targets up to 880 yards away with its optical view.
This rangefinder also comes with a scanning feature that lets golfers shoot several targets at once. That can be helpful if you're wanting to see how far the pin is away from perhaps, a sand trap or a water hazard. It also comes with a slope mode that can be turned off for tournament golf. The green light on the side of the device will turn off when that happens. But the highlight of this excellent piece of golf tech is that you can use the Bluetooth features in the unit to link your phone up to the GolfBuddy GPS app. That allows you to track scoring and statistics data, with the user able to enter hole-by-hole shot data. Even more impressive is the rangefinder's ability to track your shots autonomously without your input. With that eliminating the need for one of the best golf GPS systems, this piece of kit will certainly be a winner amongst gadget loving golfers.
GolfBuddy Laser 2S Rangefinder
A blend of useful features at an affordable price
Specifications
Range: 880 yards
Magnification: x6 magnification
Protection: Sturdy carry case
Battery life: 3,000-5,000 actuation
Reasons to buy
+
Easy to use
+
Plenty of useful features
+
Display is clear, bright and wide
Reasons to avoid
-
Slope mode time consuming to switch on/off
The Laser 2S is very similar to the existing Laser 1S with the addition of a 'Quick Grab' magnet on the side that allows you to attach it seamlessly to your buggy frame or nearly anything else metallic for quick and easy access. The compact yet boxy shape fitted well in our hand and the black sections also have a slightly tacky texture to them so it is easy to maintain a firm grip, even in wet conditions.
It has three modes - Standard, Scan and Pin - accessible via the button on top and provides a short but distinctive vibration to let you know that the shorter distance to the flag, not the obstacle behind it, has been detected and displayed. In Scan mode, you can peruse the terrain that lies ahead for 10 seconds continuously and the distances will change depending on what gets in the way of the scope. We found this useful on elevated tee shots when determining the carries over bunker lips and also when trying to find out the distance to various trees on the far side of a dogleg.
Overall the Laser 2S is a simple slope laser rangefinder that may lack wow factor but is reliable and offers good value for money at $249.99.
GolfBuddy Laser Atom Rangefinder
A compact yet brilliant rangefinder with all the bells and whistles
Specifications
Range : 880 yards
Magnification: x6 magnification
Protection : Luxury case
Battery life: 5000 acutations
Reasons to buy
+
Very fast measurements
+
Scan, Pin and Slope modes boost practicality
+
Ultra premium carry case included
Reasons to avoid
-
Compact design won't be useable for everyone
If you're after a compact, yet premium rangefinder with all the bells and whistles, then this is your best bet. The GolfBuddy Laser Atom Rangefinder is one of the smallest rangefinders on this list, making it easy to carry and handy to use. But its size doesn't detract from how much it can deliver, with this rangefinder packing a punch in terms of what it can deliver. It can seek and pinpoint accurate distances to targets up to 880 yards away, boasts a battery life that will see you get 5000 actuations in, and comes in a luxurious protective case that you can slip in your pocket or attach to your bag.
Once you're out on the course, you'll see how useful this rangefinder can be, using its scan mode, pin mode and slope compensation - which you can turn on and off. It is very easy to use and the bright LCD display is easy to read coming in big and bold text. The unit will also vibrate when you lock onto the flag, even on busy backgrounds. The premium carry case meanwhile adds an extra element of class to your golf bag, being made of a luxurious ivory colored textured leather and with shiny chrome, screw-style carabiner. As you can tell, we are big fans of this model.
GolfBuddy Aim Quantum Rangefinder
Specifications
Range : 800 yards
Magnification: x7 magnification
Protection: Folding and wearable carry case
Battery life: 5000 uses per charge
Reasons to buy
+
Fast and accurate
+
Feature packed
+
Lots of storage options
Reasons to avoid
-
Not as easy to keep it steady
One of the most unique rangefinders on the market, this distance measuring tool from GolfBuddy certainly breaks away from the mold of the traditional golf rangefinder, and there's a lot to like here. The Quantum packs in a ton of features, but is one of the most compact rangefinders on the market, shorter in height than a credit card. Having took this laser for a spin on the golf course, we loved the design and how the device sat in our hand. It boasts three targeting modes, including a Scan mode that provides 10 seconds of continuous measurements as you pan the horizon.
The Pin mode, does as it says, picks out the flag on a busy background, and will vibrate when it's locked on. The Slope function, which can be turned on and off, will deliver accurate readings that are compensated by slope. One of the coolest things about this rangefinder is the excellent carry case it comes with. You can attach it to your belt or golf bag, and it unfolds quickly to reveal the rangefinder which can be pulled out and pointed at any target on the golf course. It charges up via USB C cable and you'll get 5000 uses per charge out of it, making it one of the best for battery life.
GPS Watches
A vibrant, feature-packed watch that comes with slope functionality
Specifications
Courses preloaded: 40,000
Battery life: 10+ hours
Screen size: 1.32" LCD touch screen
Weight: 33g body / 18g Silicon strap
Straps: Leather/Silicon
Reasons to buy
+
Slope function enhances accuracy
+
Plenty of strategy-enhancing features
+
Easy to navigate
Reasons to avoid
-
Hole maps could be improved
-
Shorter battery life than Aim W11
This user-friendly, feature-packed golf watch will certainly catch the eye of many players of differing experience levels. The GolfBuddy Aim W12 is an example of the cutting edge features and designs going into some of the best GPS golf watches on the market right now. GolfBuddy have made several impressive updates here over the Aim W11 released in 2021. The watch looks a lot slicker and has certainly been streamlined thanks to the flatter button in the corner. The face looks to have been blended in better with the the cool looking bezel and it comes with a leather strap as standard. If leather isn't your cup of tea, it also comes with a silicon strap in the box too, which may be more appropriate if you're playing in warmer conditions.
Looking to the touchscreen now, and the display is very bright and reassuringly responsive. The watch will only start displaying distances when you arrive at the first tee which was a little frustrating, but it did show good visuals and a 2D flyover of each hole which provided a good idea of what to expect and allowed us to plan out a strategy.
The graphics and maps were very easy to use and you can also measure shot distances with the watch too. It is a little more accurate than the W11 thanks to the new slope functionality that takes into account elevation changes when working out your distances, akin to some of the best rangefinders with slope. Overall, the user experience here was faultless, the watch was quick and easy to grasp and navigate around different screens and metrics. It is also now IPX7 waterproof too, which will provide peace of mind if you ever get caught in the rain.
GolfBuddy Aim W11 GPS Golf Watch
Easy to use
Specifications
Courses preloaded: 38,000
Battery life: 12+ hours
Screen size: 1.28"
Weight: 38g
Straps: 2
Reasons to buy
+
Packed with shot-saving features
+
Looks at home off the course
Reasons to avoid
-
Touchscreen can lag slightly
The W11, which can go up against the best Garmin watches, comes charged and ready to go out the box and, once we got going, we really enjoyed the performance on offer. On first impression, it feels and looks quite bulky, but it doesn't take too long to get used to and didn't distract us while playing.
It comes preloaded with some 40,000 courses worldwide and finds your location very quickly, which is useful. We also found the yardages provided to be accurate and genuinely shot-saving. It also looks quite stylish, with the ceramic bezel a definite upgrade on the previous model. One button on the side coupled with the touchscreen ensures it is simple and straightforward to navigate through all the functions, although we did find it could get a bit laggy when swiping left and right.
Handhelds
Impressive battery life
Specifications
Courses capacity: 40,000
Battery life: 12 hours
Reasons to buy
+
Easy to charge with impressive battery life
+
Simple and affordable
Reasons to avoid
-
The controls aren't the most intuitive at first
For those who don't like wearing a watch or the hassle of a rangefinder, we would recommend this easy-to-use handheld device that didn't lead us astray during testing.
Offering up yardages on over 40,000 courses, the Aim V10 Voice offers Bluetooth for wireless automatic course updates and the ability to cast your yardages to any Bluetooth enabled smart device. It gives both visual and audio distance readings to the front, centre and back of the green and has up to 12 hours battery life in golf mode.
How we test GolfBuddy Rangefinders
At Golf Monthly we have a comprehensive testing procedure around DMDs (Distance Measurement Devices). As you would expect, this involves using different models out on the course, over a number of rounds and importantly in different conditions too because this gives us an idea on how particular models deal with sunlight, rain and wind.
As the entire team are regular golfers, DMDs usually get a thorough testing and often get compared to one another side by side to test for things like accuracy, waterproofing, durability and other features. That way we can give honest and insightful feedback to you, the reader. The final thing we wanted to mention in this section is no manufacturer can buy a good review. Our testing team reviews golf equipment and makes its own opinion on how good or bad the product is.
Laser v Watch v Handheld
So which of the three GPS devices should you go for?
If simplicity and convenience are important to you then a watch will deliver this, whereas some players may prefer the pinpoint flag accuracy of laser rangefinders. In the case of larger handheld GPS units, the chief benefit is the larger screen which gives a lot more detail and the touch screen functionality will be familiar to most users of modern phones.
When looking to answer which kind of GPS option is right for you, have a think about the below factors:
Your routine
A glance at a watch is much quicker than taking a device out of its case or dragging pointers on the screen, so weigh up if extra detail or less disruption is most important to you.
Your course
If your course has lots of doglegs, blind tee shots, or you play at other clubs in matches or socially, then you might want the extra information a GPS offers over a laser.
Added extras
The larger GPS units often include scorecard and stat tracking capabilities, while some devices measure shots or steps taken, so bear all this in mind.
Battery power
Laser rangefinders run on powerful batteries that are easily replaced every six months to a year, while GPS devices normally need charging regularly via a USB, so consider if you have the discipline to keep it topped up ready for your next round.
Features
If you're looking for your standard front, middle and back GPS yardages then a budget golf rangefinder will do the trick, however there are some great GPS devices out there that offer much more.
Alternatively, there are devices which can go into much greater detail when providing yardages, course detail, hazard information and so on. Obviously there are models with larger screens too which can be a particularly useful feature. Some also can help you record your score, track your shots, and many also have fitness features for off the golf course as well.
Versatility
Speaking of off the golf course, when it comes to watches in particular, many brands make models that can be used on and off the golf course because of the range of features, and overall styling. If that is important to you, then several models above will cater to this need.
Budget
Finally we should mention budget. For lasers, GPS watches and GPS devices there are lots of brands that make models at different price points so have a think about how much you are willing to pay.
FAQs
Does GolfBuddy require a subscription?
In short, no. All GolfBuddy products have no download charges and no annual subscriptions. The brand itself also guarantees course and software updates which means the products are ready to use straight away.
Is GolfBuddy accurate?
From our testing GolfBuddy lasers and watches are very accurate. The newer Laser 2S in particular is a top model and it is accurate to within one yard and when you consider the range is up to 880 yards, then you can have peace of mind that you are getting the right number when out on the course.
For more buying on advice on golf tech, why not take a look at our guides on the best golf launch monitors, best golf simulator, or best golf gadgets.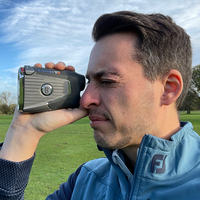 From clubs, balls and tees, to essential sportswear and fitness products, keep it affordable with a little help from our promo and coupon codes.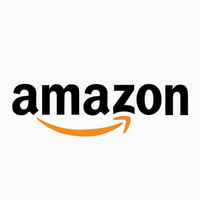 Get saving on those Amazon orders with these coupon codes to help reduce the price in your basket.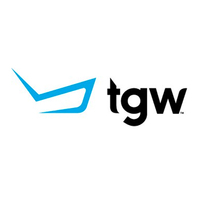 These The Golf Warehouse coupon codes will help you save on golf clubs, golf shoes, golf balls and apparel.
Get the Golf Monthly Newsletter
Tips on how to play better, latest equipment reviews, interviews with the biggest names and more.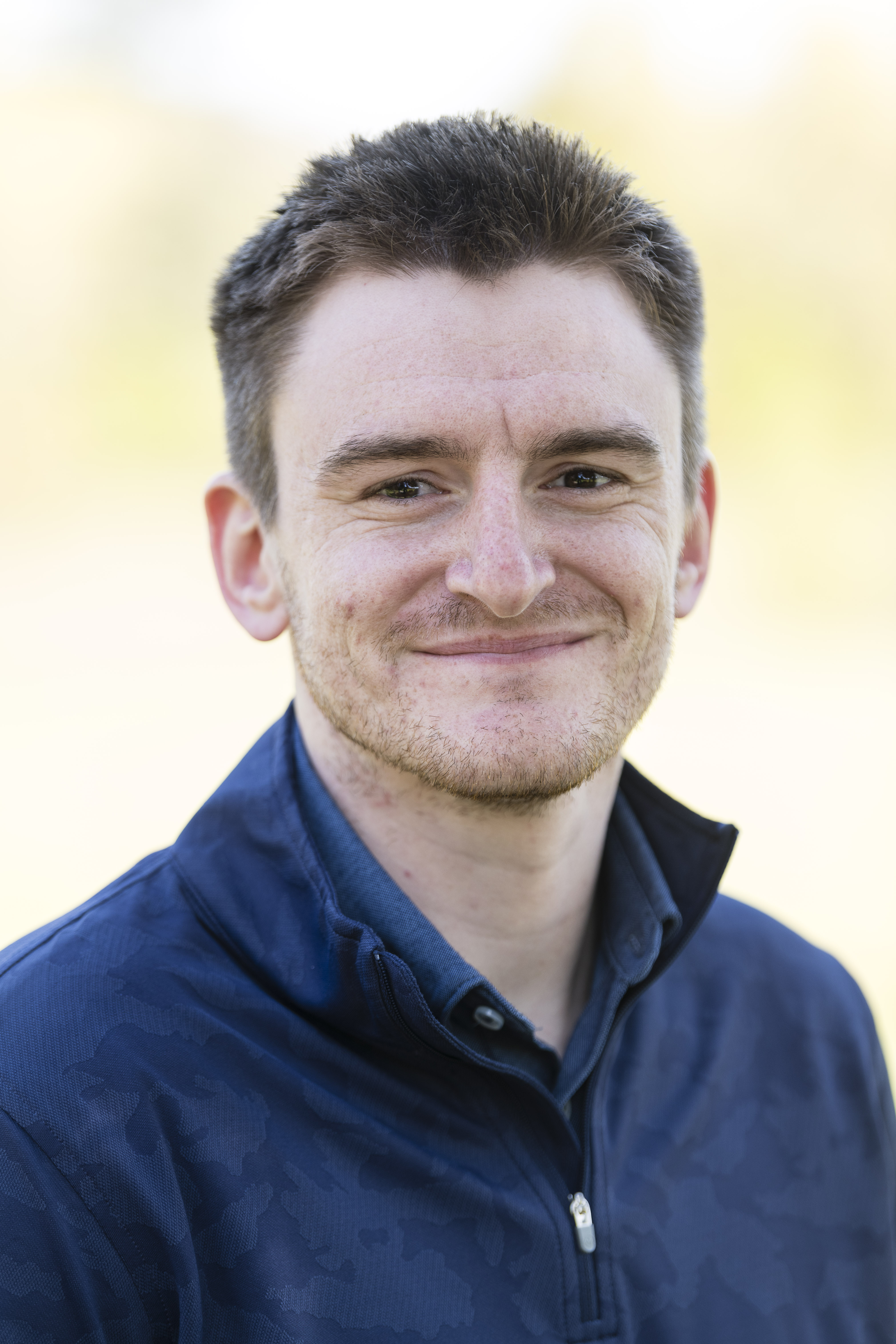 A golfer for most of his life, Sam is a Senior Staff Writer for Golf Monthly.
Working with golf gear and equipment over the last six years, Sam has quickly built outstanding knowledge and expertise on golf products ranging from drivers, to balls, to shoes.
He combines this knowledge with a passion for helping golfers get the best gear for them, and as such Sam manages a team of writers that look to deliver the most accurate and informative reviews and buying advice. This is so the reader can find exactly what they are looking for.
Sam now spends most of his time testing and looking after golf gear content for the website, whilst he is also responsible for all content related to golf apparel.
He also oversees all Tour player content as well so if you need to know what clubs Tiger or Rory has in play, Sam is the person to ask.
Unfortunately, Sam is not a member of any club at the moment but regularly gets out on the golf course to keep up the facade of having a handicap of five.
Sam's What's In The Bag:
Driver: Titleist TS3 (9 degrees)
Fairway Wood: Callaway Paradym (15 degrees), Nike Covert Tour 2.0 (19 degrees)
Irons (4-PW): Titleist AP2
Wedges: Titleist Vokey SM7 54˚, 58˚
Putter: Scotty Cameron Phantom X 5.5
Ball: Srixon Z-Star Diamond
Shoes: G/FORE Gallivanter/Nike Air Zoom Infinity NEXT%/Cuater The Ringer/adidas Tour 360 22