2017 PGA Show Round Up - Orlando Blooms
All the latest and greatest products from Demo Day at the 2017 PGA Show in Orlando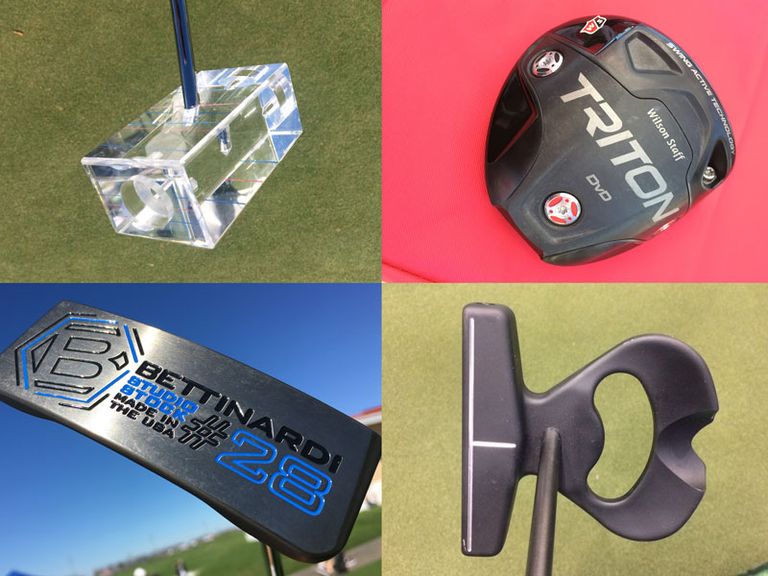 By Joel Tadman
2017 PGA Show Round Up - Technical Editor Joel Tadman discovers all the latest and greatest products from Demo Day at the 2017 PGA Show in Orlando
Every year, the golf industry descends on Orlando, Florida, for a humongous get together of handshakes, pleasantries and outlining of plans for the next 12 months.
It is considered a roughly accurate gauge as to the state of the industry that year, based on the number of people in attendance and the general vibe.
Demo day is arguably the highlight of the week. It combines live demonstrations, tour pro appearances and opportunities for golfers to try the latest kit in what was thankfully a sunny and warm day on the 360°, 42-acre driving range at Orange County Golf Center.
Walking around the entire circumference of the circle takes some time, not just because it is so far but because you can't help but stop and see what's going on at each stand. A lot of the products we've already seen but not tried while others are nothing short of bizarre and need to be seen to be believed.
With all the eccentric inventions on display, it was still the mainstream brands that were grabbing the attention on demo day. Big queues were found on the Callaway and TaylorMade stands to try out the Epic and M franchises respectively, while there was also a buzz around the Wilson stand, although the free beer may have contributed to this.
I had a go on a Golf Board – an unusual experience but one that could certainly make golf more fun and now, alternatives such as push bikes, scooters and motorbikes provide even more alternatives to the traditional golf buggy used so well across the pond.
The SuperSpeed Golf training aid is gaining traction on Tour so many were keen to find out what the fuss was about while there were also big crowds on the Foresight Sports stand following the launch of the GCQuad launch monitor. Not only does it feature a larger hitting space as well as a host of other tech improvements, you can soon smash and kill zombies with golf balls on the FSX simulator software, which makes practice much more enjoyable!
Other highlights included the Toulon putters by Odyssey, finally getting to hit the Wilson Staff Triton driver (it's very good, by the way) and a crazy product called Ice Block putters (above), which are made from a large piece of acrylic for a soft feel and stand up on their own so you can crouch behind it check alignment.
To top it all off, there were clinics from Bubba Watson, Russell Knox and Bryson DeChambeau, who was also joined on the range by five-year-old, one-armed golfer Tommy Morrisey, a true inspiration to us all and someone who really puts my frustration at golfing inconsistency into perspective.
Joel Tadman is Golf Monthly technical editor. Contact him at joel.tadman@timeinc.com or follow him on Twitter @joeltadman