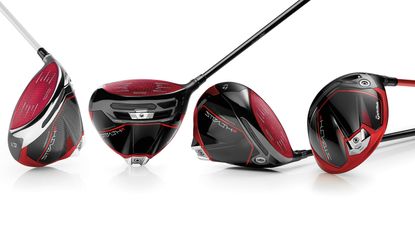 (Image credit: TaylorMade Golf)
We recently had the chance to sit down with Mark Greaney, Principal Engineer for TaylorMade golf and talk about the technology and design behind the Stealth 2 franchise. In this interview we discuss what changes were made from the popular Stealth franchise in terms of aesthetics and performance and the challenges behind building what is considered by many one of the best drivers released this year.
Stealth 2: The Fargiveness Story
What made TaylorMade initially choose to come to market with a carbon face and what are the benefits of carbon over the likes of titanium?
Great question, we started this project almost 23 years ago, so we've been working on it a long time. I started working on the project in 2003, so it's been almost 20 years for me. If you remember back to the early 2000's, drivers were less than 400cc's, like the 400 series. So initially it was about maximizing the volume and redistributing the mass. Composites are significantly lighter than titanium, we knew we wanted to make the driver bigger and lower the balance point of the driver because drivers were spinning a whole lot more than they are now. We knew that by lowering the center of gravity and moving the weight back, we could decrease the balance point, increase the launch, lower the spin and at the same time maximize inertia.
We were replacing a part of the golf club that was extremely heavy and replacing it with something that is really light. This is something we've worked on and evolved over the years and nowadays it's all about maximizing ball speed. We knew 20 years ago what we had with composite was better, but because it was so expensive, we couldn't justify passing that onto the consumer and launching the product. We actually had a composite face R7 and composite face R9, we would always prototype it in composite so we could directly compare the titanium and composite.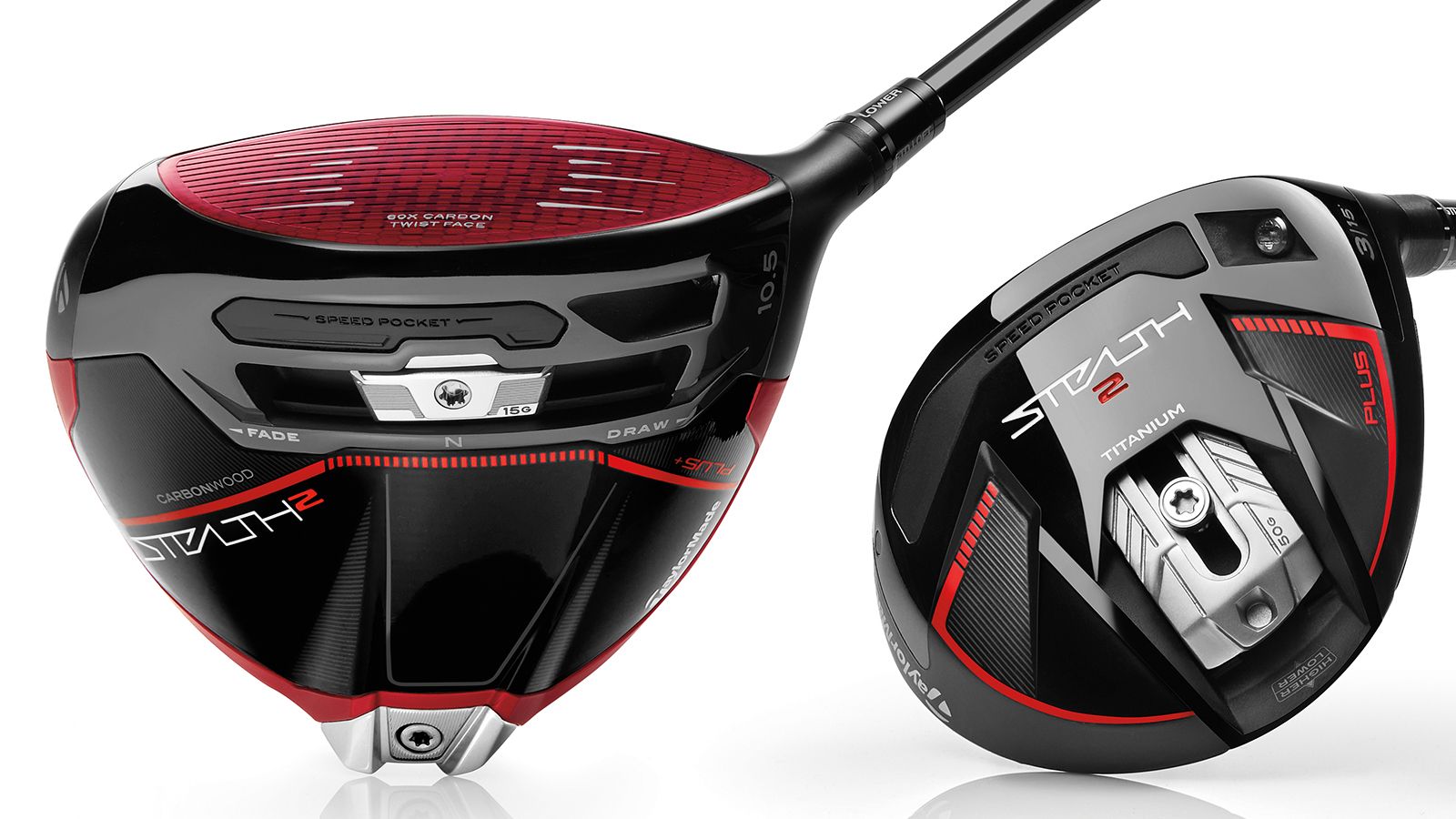 The original Stealth product was very popular, especially within the hands of better players, what are some of the key design features that have been implemented to make the Stealth 2 range a success?
You hit the nail on the head, the original Stealth was incredibly popular among better players. Our Tour Players did really well with it last year and we won the Masters which was fantastic. Across the board we saw ball speed increases at all swing speeds, but the one piece of feedback we were hearing from the marketplace, was that when it was hit near the middle of the face it goes a mile, but when the middle of the face was missed, it didn't provide as much forgiveness as those golfers would like. That is the reason we focused on forgiveness while trying to maintain that ball speed and so the design of Stealth 2 was about keeping the ball speed, but spreading the COR area and increasing inertia, so that off-center hits would go further than those on the original Stealth.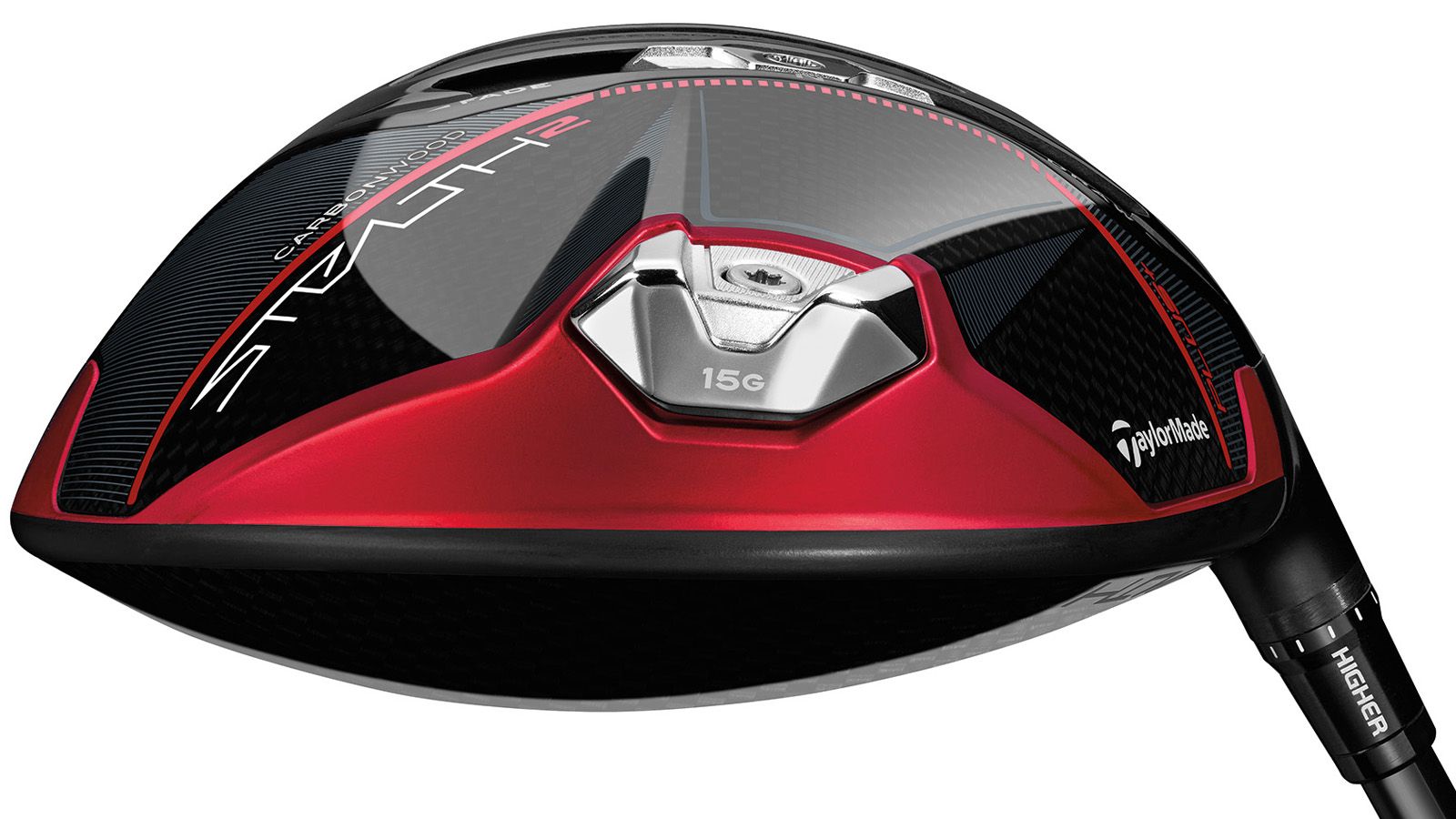 There has been a push for forgiveness in the Stealth 2 range, what made TaylorMade pursue this over focusing their efforts on things such as more ball speed for example and how has the driver been made more forgiving?
Speed and forgiveness are always things that we're looking for and we'd already found the speed. They're both very difficult and technical challenges, but we knew we had it already from the composite ring, with carbon crown and sole in the SIM, but we didn't have time to implement that in the original Stealth. We know where we want to go, it's just the clock is always ticking and we need to maximize the product in the time that's allowed.
We already had the ball speed pretty much at the limits but the forgiveness was something we could improve on. We don't want the mass in the crown because the ball will spin like crazy and don't want mass in the middle of the sole because then you lose the inertia. We want the mass low and further back and that's why we have that chunk of metal at the back with composite in between.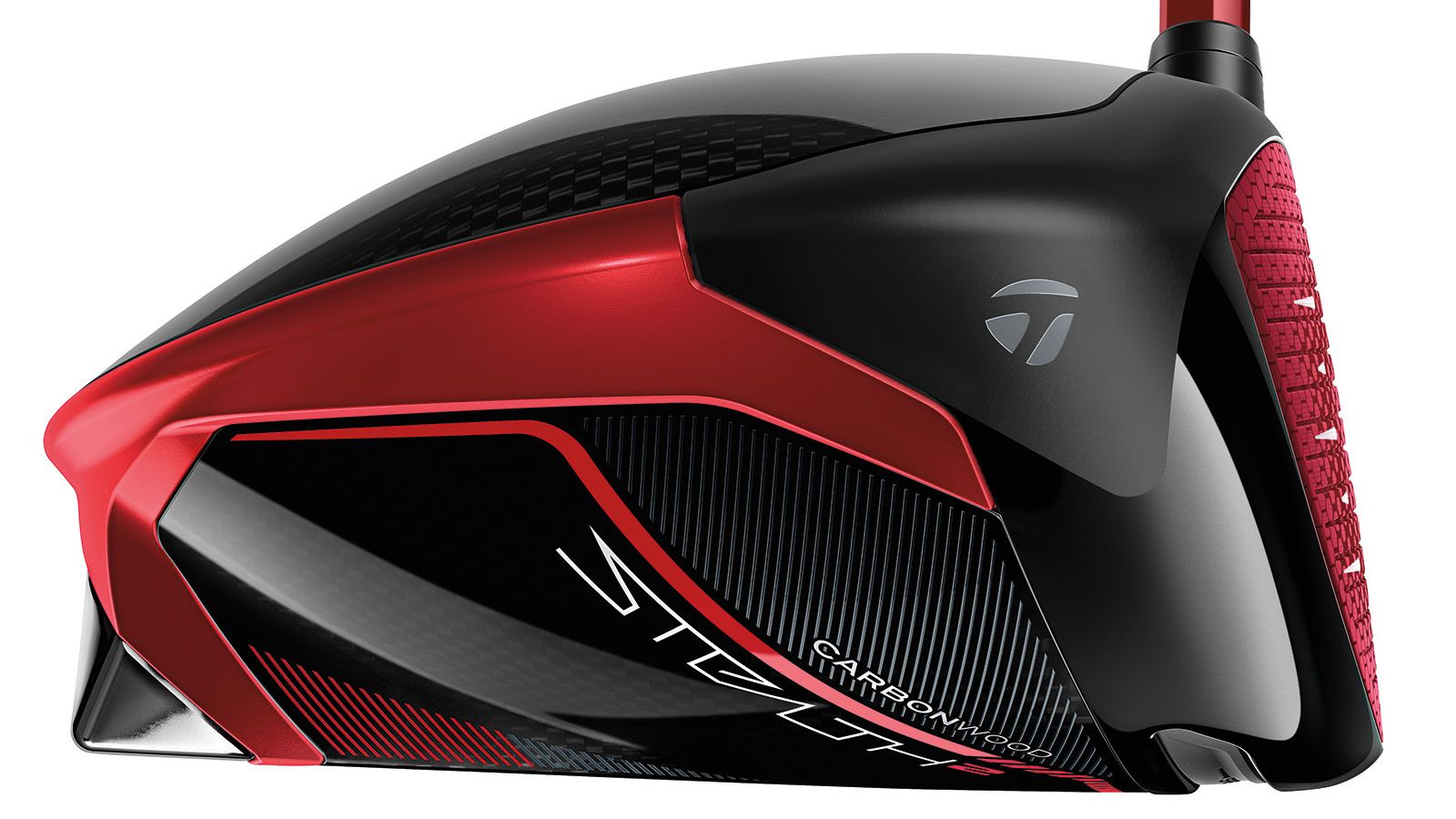 Why is the face made of 60 layers of carbon and do you believe this number may be raised or lowered in the future to alter performance?
The ball speed is determined by the flexibility of the face and the flexibility of the face is determined by the stiffness of the face. If you look at a beam and are three-point loading it, the stiffness of the beam really matters and that's a property of the material, but also the thickness matters. The thickness actually has much more of an impact than the modulus and material.
So the reason we have 60 layers is because of the materials we're using and the limits on ball speed. We could change the material so the composite is composed of fiber and resin, or we could change our thickness or we could change both and so we are really limited though as to how thick that face can be. Going fast hasn't been an issue, it's spreading out the COR within the limits of the rules and optimizing materials and thickness to maximize ball speed.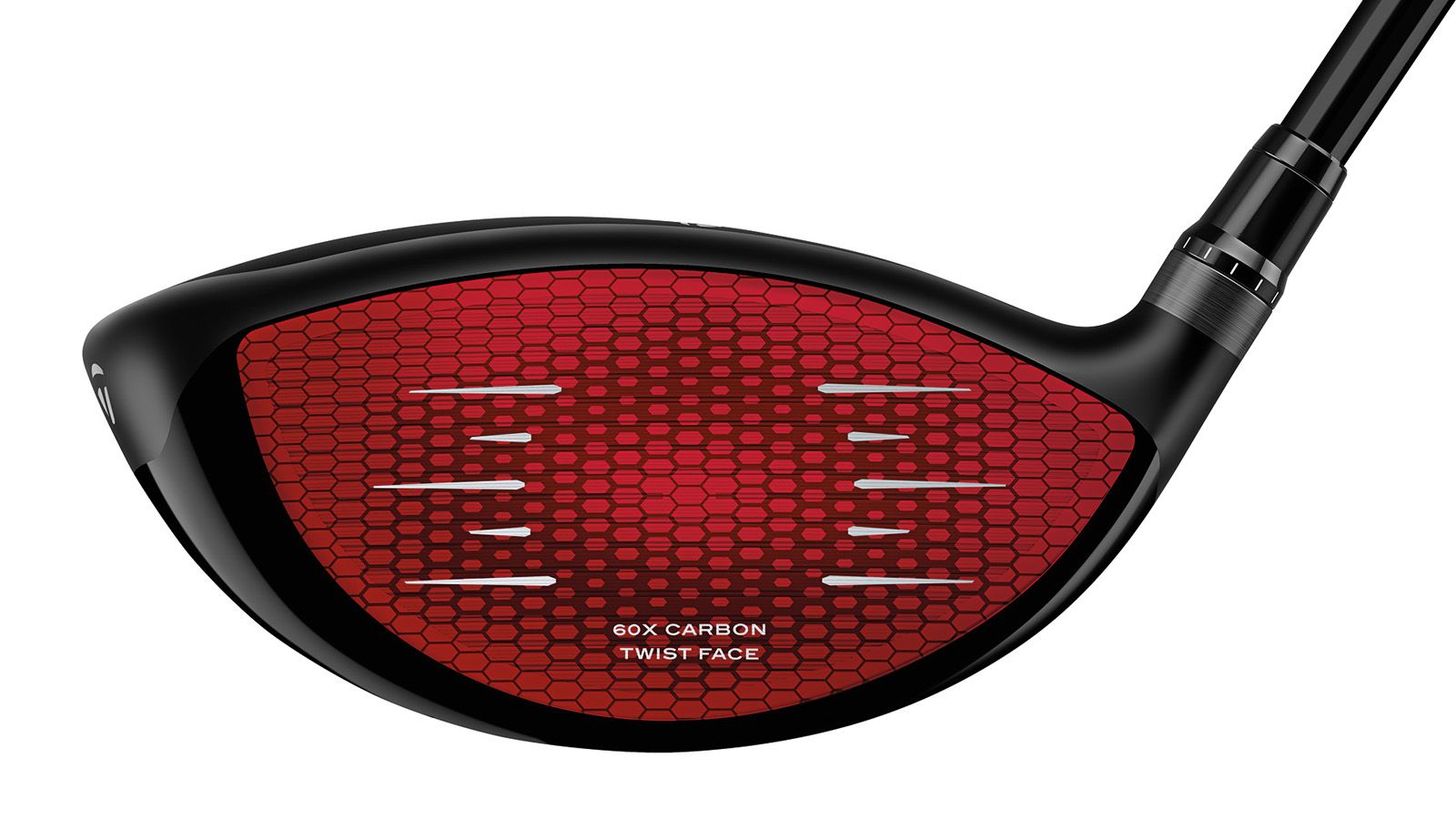 The Aesthetics have seen some refinements, was there a particular reason from reverting from a matte finish back to a gloss finish this year in the Stealth 2?
The feedback talking to the guys who are in the player test meetings and performance test meetings, it was mainly a cosmetic decision. They like that premium look of the gloss, but it's a polarizing issue as some people love the matte and some people love the gloss and so a lot of it is personal preference. There is a performance benefit from gloss in terms of fingerprints and as silly as that sounds, there was feedback that the matte finish left fingerprints. We now use a special paint that doesn't leave fingerprints, so that was one performance aspect in some regards. We look at other industries such as cell phones to see how they solve problems to help come up with our own solutions.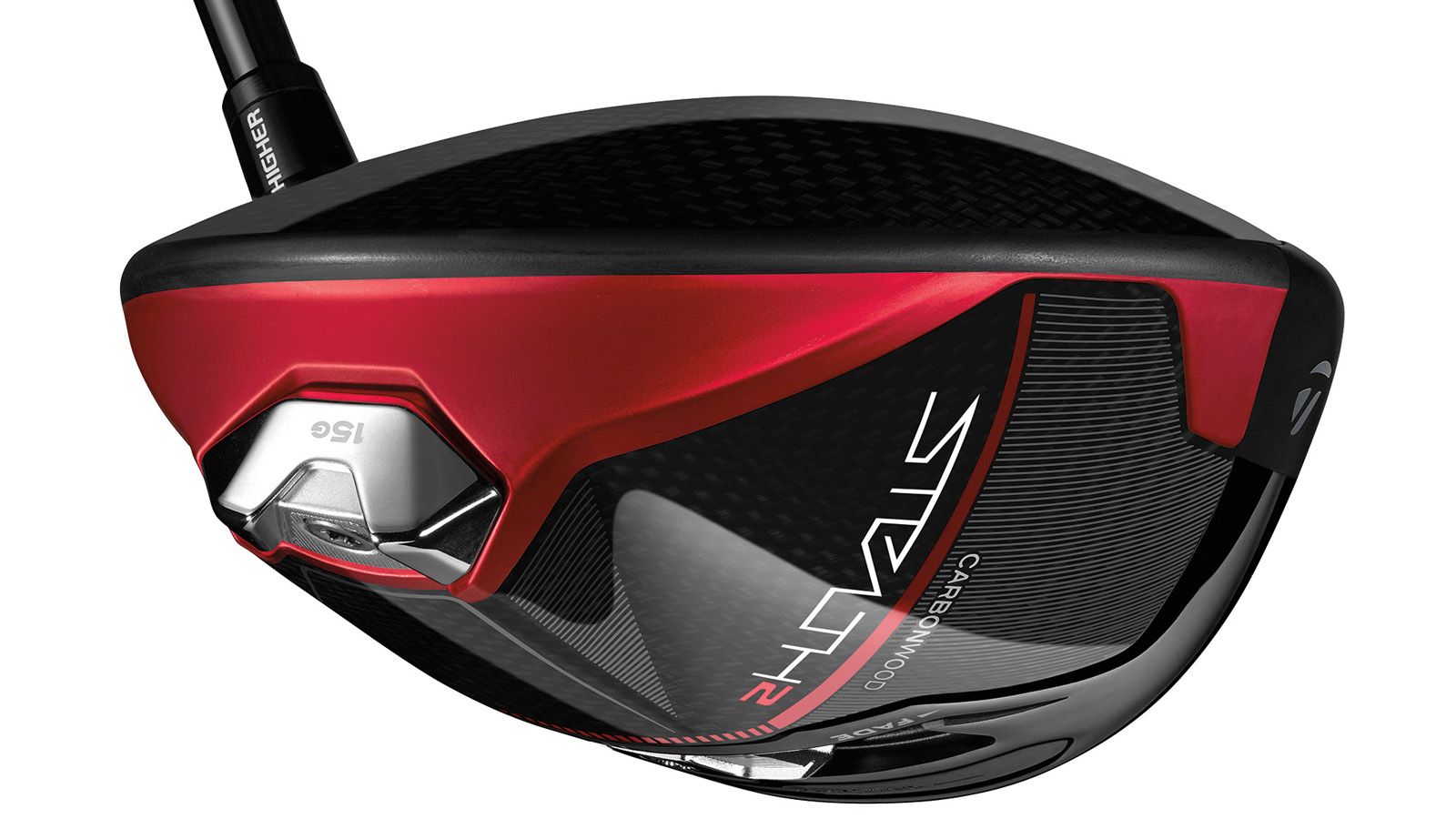 What impact has the Carbon Reinforced Composite ring has had on the Stealth 2 models?
That's a technological challenge that really gets overlooked in my opinion. That was a major challenge, it's an injection molded composite, so it's short fibers that get melted and injected into an injection molding tool and it's significantly stronger than your standard plastic part, because it's reinforced with composite. It allows for precision because it's not a metal part that's hand ground or polished, it comes out of the tool and it's pretty much ready to be bonded into the head. There's sometimes a little trimming that needs to happen but for the most part what comes out of the tool is the same every single time. It really is the frame that holds the entire structure together, so the crown, sole and the rear mass is featured in that as well.
Making it durable was the hardest thing about making the ring, it's composite, but composites are plastic and so plastics are inherently less strong than metal. Metal you can stretch and it will break at around 10 to 15 percent elongation, but composites break at two percent. The ring does go a little bit more than that because it's not continuous fiber, it's short fibers so we can stretch it a little more, but it needs to withstand Rory McIlroy's 185mph ball speed every single day and so making it durable was definitely the biggest challenge.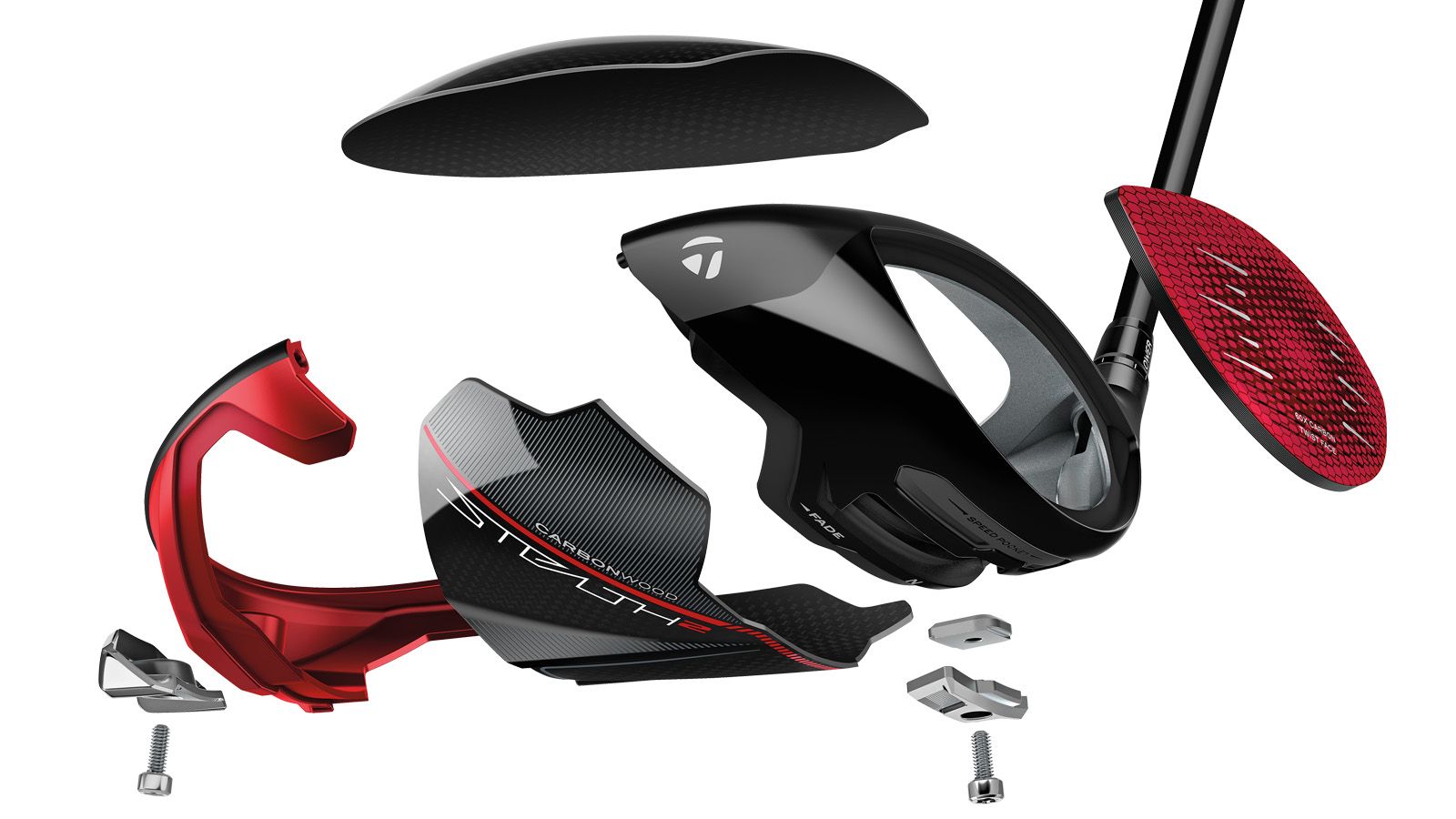 We have seen the introduction of the Carbonwood age in the last two years in drivers, are we ever likely to see this develop in the fairway woods or hybrids?
That's an interesting question because obviously fairway woods and hybrids are much smaller in face profile than drivers and so our current construction is that we have a composite face plate that's bonded onto a titanium shelf. As you shrink that down your infrastructure doesn't get that much smaller but your face does and so the ratio between the area of the face and the mass of the infrastructure behind it is less beneficial. We would actually lose mass in terms of discretionary mass if we were to shrink it into a small package. I won't say never but under our current construction which is a face sitting on a shelf, it doesn't make sense from an engineering standpoint.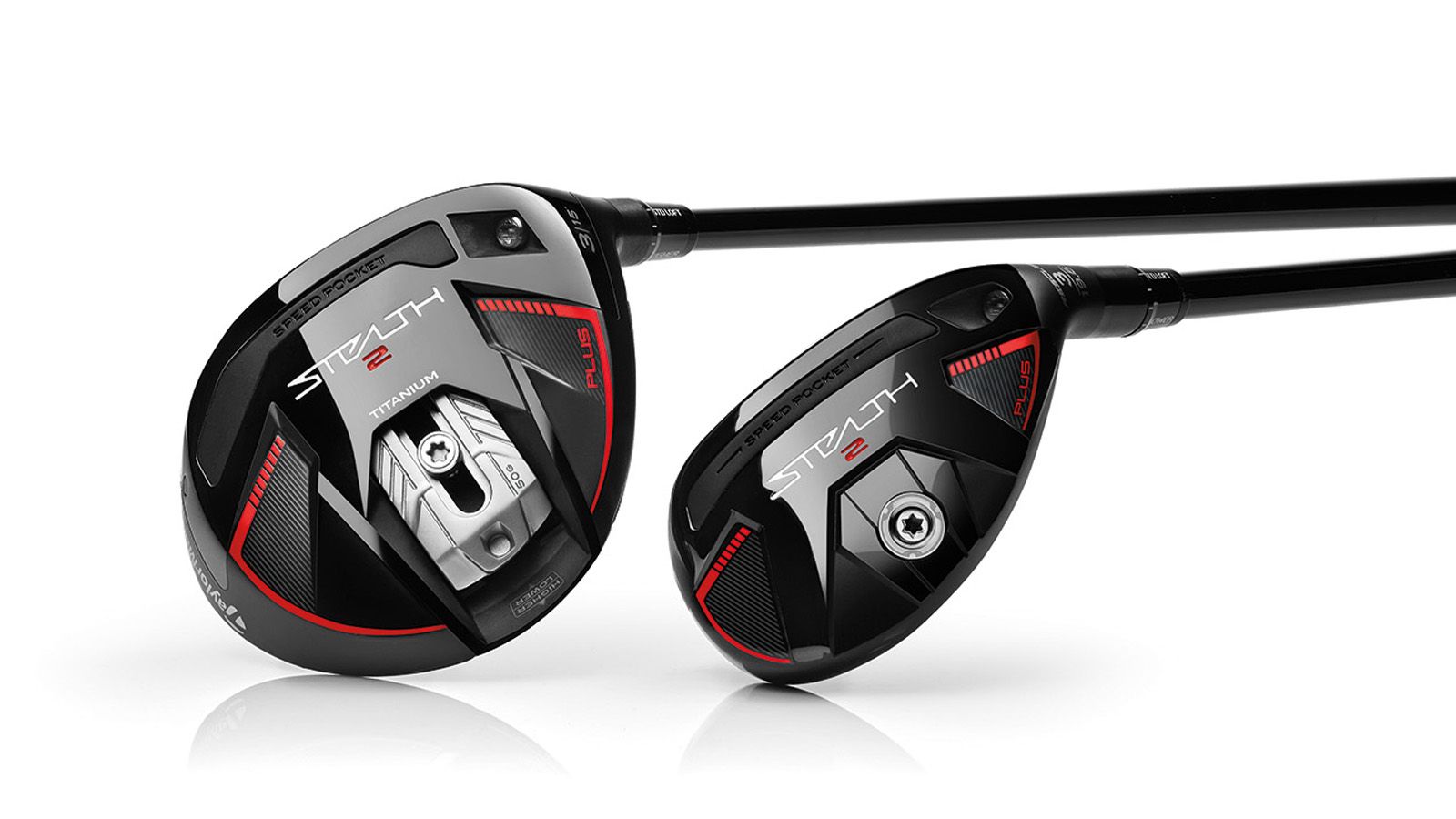 With the emphasis on forgiveness in the Stealth 2, all the heads are 460cc, in the past the TP models or now known Plus model would have been 430cc. Is this something we are likely to see again to please the better ball striker?
It's an interesting question because there is a subset of players out there that like to look at a 'smaller head', but 430cc is still pretty big. Now why is that? Some of it could be legacy right, because they remember the 510 TP model and the other 430cc drivers we have launched and because they were smaller. It allowed us to have deeper faces and lower the balance point and so my own theory is that these players remember that and so they like that high launch, low spin feeling and so they associate that look and sized head with that.
We have all the benefits we had in the past from the smaller volume driver, now in a bigger more forgiving package. If you look at the way Stealth has been adopted on tour, instantaneously everybody put it in the bag. Tiger asked to play it before it was ever launched which is something we haven't had happen before - we've had people request it, but their names weren't Tiger Woods. The tour acceptance with that shape in particular at that size has been really good and so I think we're maximizing the performance by going to a 460cc head. There are definitely some people out there who think they prefer that and maybe they actually do, but we just haven't had the market demand for it.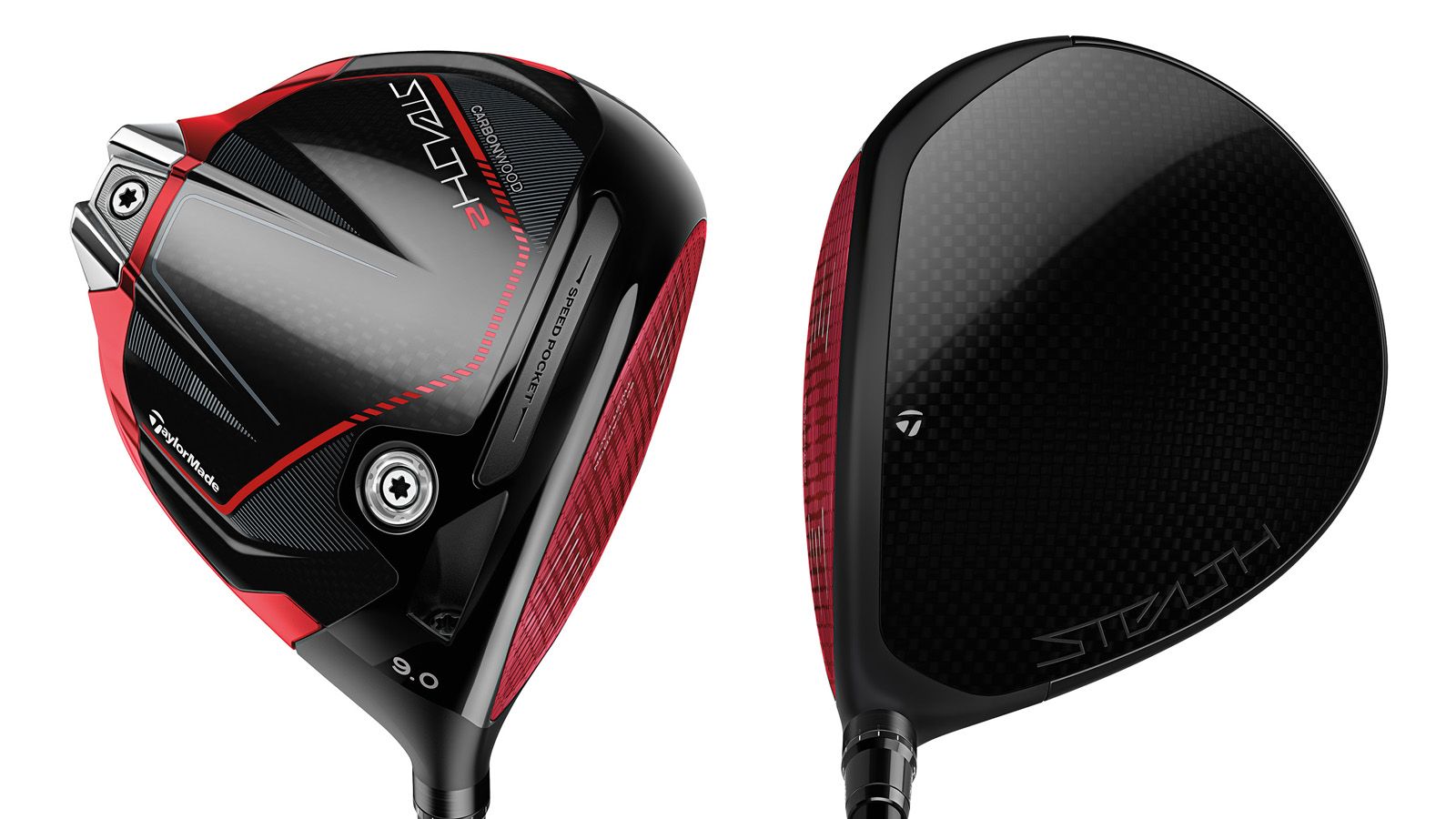 The Stealth 2 range sees double the amount of carbon compared to the original Stealth, how have you managed to maintain swing weights and a similar feeling of past drivers?
So mass is something we are always trying to find. If we could make the frame of the driver zero grams and just have one chunk of tungsten somewhere in the head, we would do that. The reason we're using composite is because it is so light, I have actually made a 460cc driver that is 140g and it was part of a performance investigation that I was doing to see where the sweet-spot was in terms of head speed and ball speed. So I conducted a test from 140g up to 240g in 20g increments and took it out to our player testing panel, which is a group of 100 guys who test every week. The funniest thing is that every single person topped the 140g driver and these are all scratch golfers, but the first swing was always a top. This is because it just doesn't 'droop' anymore because it's 65g lighter than what they are used to. At the end of the study we found out that the sweet-spot is around 200g, and that mass hasn't changed a whole lot over the years and so it's amazing that golfers settled on that without launch monitors and just figured it out.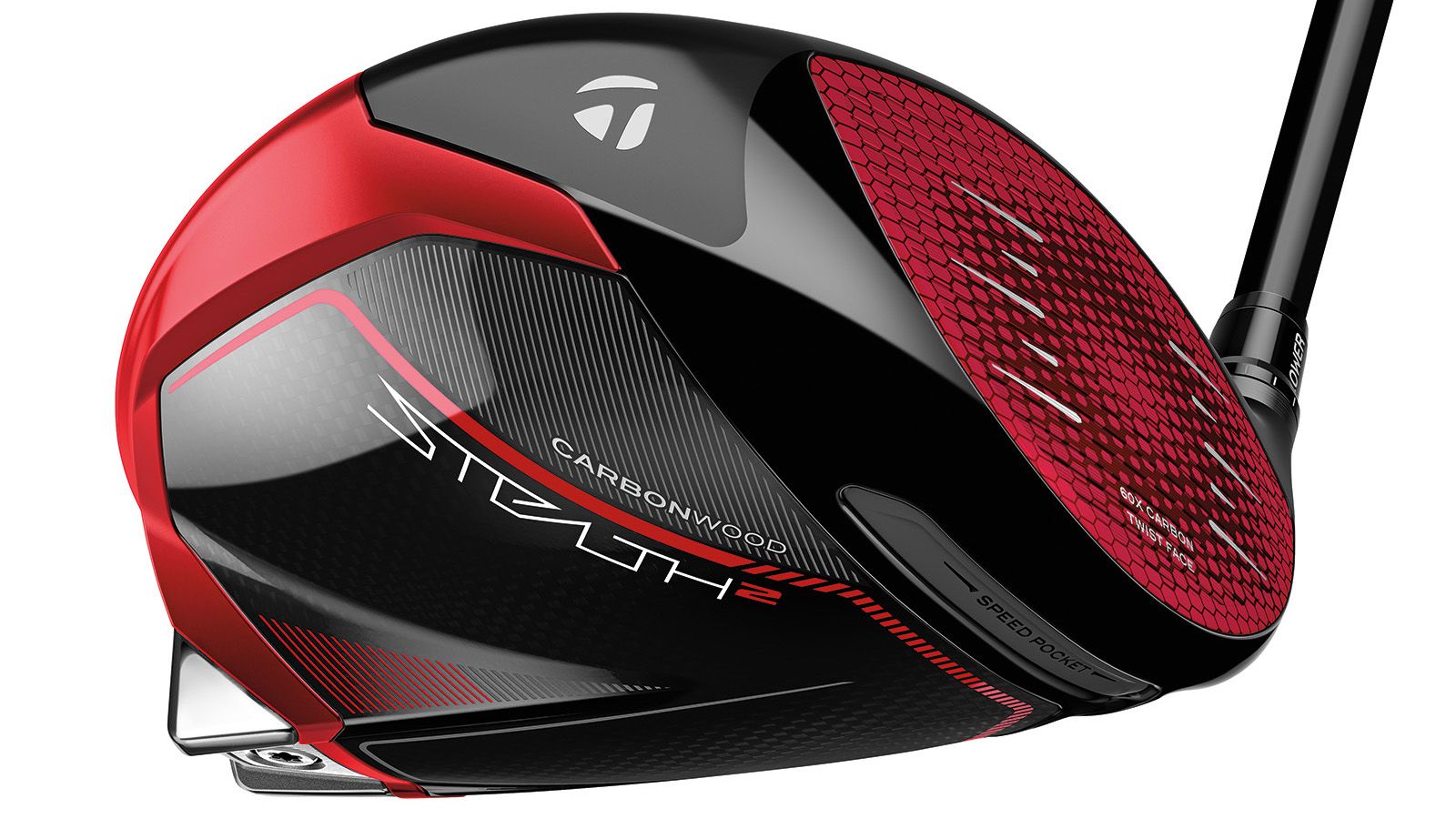 Is Carbon here to stay?
Yes! I'm looking at new materials and processes and we're generally five to ten years out but I haven't found a material that is better than carbon composite material. I would imagine we will see different fiber types, maybe stiffer fibers and different resin types, but if you know of a material that's as strong and lighter than composite then I'd love to know because I haven't found it.
Sam has worked in the golf industry for 12 years, offering advice on equipment to all levels of golfers and as Staff Writer, he tests and reviews equipment throughout the bag. Sam graduated from Webber International University in 2017 with a BSc Marketing Management degree while playing collegiate golf. His experience of playing professionally on both the EuroPro Tour and Clutch Pro Tour, alongside his golf retail history, means Sam has extensive knowledge of golf equipment and what works for different types of golfer.
Sam is a member of North Hants Golf Club in Fleet, Hampshire, where he won the club championship 3 times in succession from 2015-2017. His golfing highlight to date is shooting a round of 10-under 60 at his home club, narrowly missing a wedge shot for a magical 59.
Sam's current What's In The Bag?
Driver: TaylorMade Stealth 2, 9°
Fairway Wood: TaylorMade Stealth 2 Plus, 15°
Hybrid: Ping G430 19°
Irons: Titleist T-100 4 iron, Titleist 620MB, 5-PW
Wedges: Titleist Vokey SM8, 50°, 54°, 62°
Putter: Scotty Cameron Select GoLo
Ball: Titleist Pro V1x 2021