Best Designer Golf Clothing 2023
Take a look at some of our favorite products available from designer golf brands.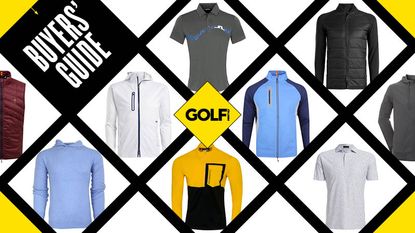 (Image credit: Golf Monthly)
Get the Golf Monthly Newsletter
Thank you for signing up to Golf Monthly. You will receive a verification email shortly.
There was a problem. Please refresh the page and try again.
Best Designer Golf Clothing
In the past few years we have seen a trend where more and more designer labels have looked to break into the golfing world with apparel. Brands like Ralph Lauren, Original Penguin, TravisMathew, G/FORE and plenty more make the best golf tops, best golf pants and pretty much every other piece of clothing.
These products often look great and give your game the confidence it deserves thanks to the premium, high-quality feel and aesthetics of the garments. But which models should you go for? Well we have taken a look at some of our favorites pieces of designer golf clothing below so hopefully you find something you like. Alternatively if you are after something else we also recommend having a look at some of our other buying guides below too. Such as the best golf shoes, best golf rain gear or best golf hats.
Best Designer Golf Clothing
Why you can trust Golf Monthly Our expert reviewers spend hours testing and comparing products and services so you can choose the best for you. Find out more about how we test.
Jackets
G/Fore Repeller Weather Resistant Jacket
Sizes: S-XXL
Colors: 1 (White)
+ Lightweight but offers warmth and protection
+ Washes well and gets back in pristine white
- Very easy to get dirty marks on it
This ultra stylish design that wouldn't not look out of place in a high fashion setting is actually an incredibly comfortable high performance golf jacket that does a great job of keeping you dry thanks to the water repellant DRY-TEX fabric and heat bonded seams. Wearing the jacket in winter where it's so easy to get mud and grime on your outfit is a little risky but the garment washes really well and in our experience comes out looking box fresh so long as you follow the care instructions. The magnetized front pockets are really clever and keep the lines of the jacket very clean and the full zip is super high quality. A really standout piece.
Peter Millar Hyperlight Link 3L Jacket
Sizes: S-XXL
Colors: 3 (Navy, Balsam, White)
+ Lightweight, stretchy and offers exceptional protection
+ Subtle but eye-catching camo print design
- Some golfers don't like wearing a hood on the course
This jacket is available in three colors; Navy, Balsam (green) and the White. The white is by far the most eye-catching with its subtle camo design which while it won't appeal to everyone it undoubtedly dialed up the style factor and gave it a real on and off course credentials. When it comes to protection from wind and rain the Link 3L is the equal of anything on the market.
The three way stretch allows unrestricted movement but also good snug warm fit. One thing to note is that although this is a Classic Fit where I'm normally a medium I had to go up to a large to allow me to wear a mid layer underneath it. The hood wont be for everyone but we liked protection and versatility.
Crew Clothing Showerproof Technical Jacket
Sizes: XS-3XL
Colors: 2 (Green/Blue/White, White/Black/Pink)
+ Good value for money
+ Impressive showerproof protection
- Might not offer full protection in severe rain
Crew Clothing's golf apparel collection offers a series of simple, modern garments designed with the course in mind. The first thing we noticed about this showerproof jacket was how stretchable and comfortable the fabric is. It is well enough fitted to look smart without being too athletic and preventing you from wearing multiple layers underneath.
Admittedly, we have only tested this jacket in light rain but it performed very well - we noticed the water beading straight off which was a good sign. The color combinations are another big plus. The navy and light blue version we tested looked modern and was versatile enough to be worn off the course as well as on it.
Peter Millar Merge Elite Hybrid Jacket
Sizes: S-2XL
Colors: 3 (Blue Poppy, Grey, Balsam)
+ Lightweight but good protection
+ Exceptionally comfortable
- Not fully waterproof
This is an update to the Hyperlight Merge jacket that we gave an Editor's Choice award to in 2022 and a refreshed design, new colors and a zippered chest pocket make a great product even better. The jacket is made from a premium performance fabric and it offers superb comfort and lightweight warmth. It's wind and water-resistant and although you might need to pull on a fully waterproof jacket when the heavens really open.
As with the previous version, the Elite's sleeve length was perfect - no annoying bunching up of material when standing over a shot. Suitable for on and off course wear this is one of the most versatile garments we've tested.
G/FORE Camo Performer Jacket
Sizes: S-2XL
Colors: 2 (Black, Grey)
+ Lightweight
+ Luxurious feel and camo styling
- Water resistant, not waterproof
G/FORE are known for making products that really stand out and this Camo Performer jacket is a case in point. That being said we do think it does have some restraint given the camo design is not an all over print.
The super soft, luxurious material is lightweight, but provides good warmth in chilly conditions and is brilliant at keeping out the wind. The jacket is water resistant and features 'AquaGuard' waterproof zippers, but it's not designed to keep out the heavy stuff. If that's your number one priority, we recommend taking a look at the best waterproof golf jackets.
Read our full G/FORE Camo Performer Jacket Review
Original Penguin Golf Heritage Track Jacket
Sizes: S-XXL
Colors: 1 (Navy)
+ Stylish jacket can be worn on and off course
+ Water repellent coating
- Sporty styling will put some off
One of the brand's producing golf clothing that can just as happily be worn away from the course is Penguin. Its Heritage Track Jacket is a perfect example. The full zip design, stretch zip collar and sleeve colors all combine to create a modern-looking garment that works just as well on and off the course.
The stretchable fabric works well with the golf swing and it is nicely fitted around the cuffs to prevent any interference when you grip the club. What's more the fabric itself has a water repellant coating that should help to keep you dry. We also like the warmth and versatility on offer here.
TravisMathew Interlude Puffer Jacket
Sizes: S-XXL
Colors: 3 (Black, Mood Indigo, Grey)
+ Understated style
+ Warm and comfortable
- Not waterproof
Travis Matthew produces street-inspired golf wear that will look as good out and about as out on the fairways. This puffer jacket is the perfect example. It's durable and lightweight with 4-way stretch to maximize freedom of movement and allow you to swing easily. It's a full-zip jacket that's easy to put on and take off and the quilted finish delivers excellent thermal properties.
It's machine washable which is a major boost and it's wrinkle resistant. The micro rip-stop fabric means it's built to last. This is a very versatile jacket that will keep you warm and comfy in a variety of tougher conditions.
Sizes: S-3XL
Colors: 3 (Light Blue, Blue, Grey)
+ Incredibly light to both wear and carry
+ Comfortable to wear even when zipped right to the top
- Many will prefer full weather protection
Style is, of course, a matter of taste, but for us, this classy jacket really looks the part. It fits really well too – snug enough to prevent unwanted excess material in the arms and body yet loose enough to allow you to swing freely. The soft-touch, brushed inner fabric feels great and there is sufficient pocket space to store the things you may want to have about your person as you play. It remains comfortable to wear even when zipped right to top for maximum warmth and protection.
Yes, it's quite punchy for a jacket that isn't fully waterproof, but its style and looks mean it's comfortably versatile enough to wear away from the fairways too.
Tops
Sizes: S-XXL
Colors: 2 (Navy, Grey)
+ Classic premium styling with a twist
+ Performance fabric offers warmth and is easy care
- More color options would be welcome
G/Fore are perhaps best known for eye-catching designs with attitude and while this midlayer has a lot of style it's at the more understated end of the brand's collection and will appeal to a wider range of golfers. There's still touches of flair though - notably the brand's signature 'Daytona' tri-color stripe details on the zippers and the rubberized Circle Gs logo on the neck.
Even though this is a low key design it's an exceptional technical garment. The super stretchy material allows total freedom in your swing and it also offers a lot of warmth thanks to the luxurious 'mossed' interior. Also worth highlighting is the perfect arm and body length.
J Lindeberg Methis Mid Layer
Sizes: S-XXL
Colors: 3 (Yellow, Red, Purple)
+ Extremely mobile
+ Surprisingly warm
- No safe color options
If you're looking to stand out on the course this off-season while attempting to play your best, then look no further than the Methis half zip. It comes in three bold color options but this top is by no means style and no substance. It's one of the most stretchy mid layers you'll ever try, which means it doesn't matter that the fit is more snug than most too.
It really moves with you as you swing while keeping the majority of the cold temperatures at bay. On very chilly outings, you'll need to add a base layer or sweater but the Methis combined with a polo shirt will suffice on most days. As well as being super stretchy, it's also very stylish.
Peter Millar Thermal Flow Microfleece Half Zip
Sizes: S-2XL
Colors: 5 (Black, Navy, Estate Blue)
+ Lightweight performance fabric offers a lot of warmth
+ Looks good on and off course
- More versatile mid layers offer rain protection
Fleeces seem to have taken a bit of a back seat when it comes to performance fabrics used for golf clothing but this Thermal Flow Microfleece showcases its benefits. This half zip features a stretch performance fabric that provides maximum warmth and comfort but allows an unrestricted swing.
There are two side pockets that are suitable for tees, ball marker and pencil. Available in 5 colors from black and blue to a really eye-catching Lilly Pad green. One thing to highlight is that the fit is snug. If for example a medium in Classic Fit Peter Millar is normally perfect for you then you may need to go up to a size large.
Chervo Tini Half-Zipped Turtleneck
Sizes: S-2XL
Colors: 5 (White, Light Blue, Blue, Green, Black)
+ Classy feel to the fabric
+ Comfortable fit around the neck
- Not overly keen on elasticated wrist cuffs
Described as a half-zipped turtleneck, this top certainly delivers comfort plus warmth beyond what you might expect from quite a thin-feeling fabric. This comes via Chervo's Pro-Therm fabric technology, with the brushed feel to the inside no doubt contributing on the warmth front. Sometimes garments like this can feel a little uncomfortable in the neck department when zipped all the way to the top, especially for those with a little more chin than they would ideally like!
But there was no issue here and yet our only minor gripe would be the feel of the slimline elasticated wrist cuffs.
Peter Millar Cradle Performance Crewneck
Sizes: S-2XL
Colors: 7+
+ Performance fabric offers warmth
+ Very versatile - looks great on and off course
- Some may find it too understated
In an era where mid layers are dominated by hoodies and quarter zips the timeless style of the Peter Millar Cradle Performance crewneck actually offers something different and with this garment being a modern performance fabric rather than a wool you're getting the best of both worlds.
As with most Peter Millar garments, this item of clothing is very versatile and suitable for wearing on and off the course. It looks particularly smart with a pair of chino style trousers or shorts but it's also great for lounging around the house! There are also plenty of colorways to choose from which means there's something for everyone
TravisMathew Cloud Sweater
Sizes: S-XXL
Colors: 4 (Red, Black, Grey, Blue)
+ Extremely comfortable
+ Stretch properties
- No pockets
Travis Matthew is renowned for producing subtle and stylish golf wear and this sweater delivers exactly that. A single color with small logo on the chest, it's understated and offers a neat yet relaxed fit.
It's a versatile layer with a fleece lining. It's roomy enough that you could fit layers beneath and snug fitting enough that a jacket can over the top.
Stretch properties mean the freedom of movement is good and a sturdy quarter zip means you can fasten up to provide more protection from the elements. The soft collar is comfortable against your neck. It's a good-looking and functional garment that works off the course as well as on.
Vests/Gilets
Sizes: S-XXL
Colors: 1 (Navy)
+ Stretchy materials offers warmth and comfort
+ Easy to swing in
- Only one color option
The vest (or gilet) is now a staple of every brand's golf collection thanks to the versatility it offers keeping your core warm while allowing freedom in the swing and G/Fore's Repeller is a brilliant example of best in class design.
It's very lightweight but offers a lot of warmth and protection from the wind while the stretchy material ensures a snug fit but does not impair movement. The magnetized front pockets are really clever and keep the lines of the jacket very clean and the full zip is super high quality. The most discreet of circle Gs logos above the left hand pocket is the only sign this a G/Fore garment.
Sizes: S-XXL
Colors: 3 (Nautical Blue, Navy & Purple)
+ Keeps out the wind
+ Elasticated drawstring hem for a better fit
- Front materials rustles a lot
This gilet may not offer the warmth of others, but it offers a minimalist feel while still boasting plenty of fit and performance. You'll notice the front section is made from a slightly thicker Ripstop fabric, which protects against the wind, while the rear section is made from a soft and stretchy material for freedom of movement.
It's a combination that adds to the playability, ably assisted by the elasticated drawstring hem, which keeps it nice and tight to the body. We're also a big fan of the inclusion of front zipped pockets, providing a convenient place to store things like balls or tees or simply somewhere to rest your hands.
Peter Millar All Course Gilet
Sizes: S-XXL
Colors: 4 (Balsam, Bordeaux, Grey, Black)
+ Offers a lot of warmth
+ Two way zip allows more freedom in the swing
- Limited choice of colors
This versatile gilet is a genuine on and off course garment. It's made with loose fill channel tube insulation that delivers what Peter Millar claims - warmth without weight. The gilet is water-resistant and windproof and features two decent sized side-zip pockets and a two-way zip front closure - a feature as undoing a little of the bottom zip can help give you a little more freedom in the swing. One thing to highlight is that the fit is snug. For example if you are a medium in Classic Fit Peter Millar you may need to go up to a size large to make it comfortable and allow you to wear a polo and a mid layer underneath.
Hoodies
Sizes: S-XXL
Colors: 4 (Blue, Navy, Green, Black)
+ Very warm
+ Double zip for a better fit
- Cuffs could be tighter
The golf hoodie is a growing fashion trend and this is undoubtedly one of the most stylish around. The design on the front is subtle and versatile, while on the back the bold JL logo really comes to life on this sporty mid-layer. The full zip Jeff hoodie does a great job of keeping you warm on chilly mornings while being breathable.
It has a substantial feel it, which also ensure the hood isn't easily blown around in the wind, which can be distracting when stood over the ball. The material has a premium feel is noticeably stretchy, which means even though the fit around the torso is snug it doesn't feel restrictive. The zipped side pockets are a welcome addition too and there are four nice colors to choose from as well.
Peter Millar Pine Fractured Skulls Performance Hoodie
Sizes: S-2XL
Colors: 1 (Navy)
+ Subtle but contemporary print
+ Fabric offers warmth and is easy care
- Not best for cold days
Often hoodies are bulky, a little hard to swing in and feel like they've been designed for lounging at home on the sofa, not wearing on the golf course. This Peter Millar design is the opposite. It has a four-way stretch meaning it plays like a proper performance garment that in no way restricts your swing.
No matter how many times you fold this garment up and put it in and out of a bag it comes out crease-free and looking smart. It's worth highlighting that it's not the warmest but thanks to its lightweight design you can easily wear a gilet or jacket over it without feeling like you're over layered. We did find the hood can flap a bit in high winds so the easily distracted golfer may want to just wear it on calmer days.
Sizes: S-XXL
Colors: 2 (Navy, Grey)
+ Ultra stylish, premium garment
+ Understated details
- Lacks the practicality of a performance fabric
Because every golf brand has a hoodie in their collection it's a hard category to deliver standout from the competition but this G/Fore merino wool takes premium, classic style to the next level. It's the most luxurious hoodie we've worn. It's not a performance fabric so is not as practical as the majority of rival hoodies - we wouldn't want to wear it in poor weather or use a carry bag that often for fear of wearing the wool - but it more than makes up for in the style department. The merino wool is soft to the touch and the micro suede quarter G logo appliqué on the back & micro suede elbow patches are lovely design touches.
We've worn this much more off than on course and it's drawn so many positive comments from golfers and non-golfers alike.
Polos
J Lindeberg Peter Slim Fit Polo Shirt
Sizes: S-XXL
Colors: 2 (Grey and Navy)
+ Extremely lightweight
+ Very soft and stretchy fabric
- Won't keep you especially warm
This is probably as close to feeling like you're playing golf topless as you're likely to experience. The material on this polo shirt is incredibly thin and lightweight, it barely adds a few ounces to your shoulders. Despite being billed as slim fit, it doesn't come up excessively tight - opting for your usual size will do just fine - helped by the stretchiness of the material used.
During hot days, this shirt managed our temperature really well not by being noticeably thin but also by wicking away sweat with consummate ease, helping us stay comfortable all the way round. The styling is modest but there's enough there to catch your eye in the wavy JL pattern across the chest and the grey 'volcanic ash' colorway is particularly versatile.
Sizes: S-2XL
Colors: 2 (Lilac; White)
+ Luxurious soft feel
+ Looks equally stylish off the course
+ Oozes premium quality
- Some may prefer a more conservative design

G/FORE tend to produce outlandish gear with far-out designs but the brand has shown restraint with this all over dots polo. Available in three lovely colors, white, blue and pink, it is made from an ultra lightweight and breathable tech pique fabric designed for breathability and mobility.
It is also elegant and washes easily in a cold wash, which is great as that helps to retain this shirt's excellent comfort. It is soft to the touch and is an excellent golf shirt for anyone looking to add a bit of jazz to their golf outfit. G/Fore are one of the best brands when producing stand out golf clothing that grabs the eye. If you're after more G/Fore equipment, then check out our guide on the best G/Fore golf shoes.
Original Penguin Golf Earl Polo Shirt
Sizes: S-3XL
Colors: 5 (Caviar, Bright White etc)
+ Great for moisture control
+ Simple, classic design that offers good value and versatility
- Pocket is a bit redundant
Original Penguin do a great line in polo shirts, part 'golfy' and part very much more leisure wear. This Earl Polo Shirt offering probably sits in the latter category. With five nice colors to choose from and the really noticeable thing about this is that it's really cool, both in appearance but also in its performance.
It feels lightweight and breathable, ideal for hot weather. This is done through its construction from a moisture-wicking fabric and, to repeat the point, it will keep you fresh and dry throughout the round. Additionally the white tip detailing on the collar and cuffs gives the shirt a real lift and it washes great and, if anything, is even better after a few rounds as the shirt softens a bit.
Crew Clothing Technical Color Block Polo Shirt
Sizes: XS-3XL
Colors: 3 (Blue/White, Blue/Pink, White/Teal)
+ Classic polo with smart, modern styling
+ Lightweight, stretchable fabric moves with the golf swing
- Technical fabric makes it more of an on course garment
The technical color block polo shirt provides golfers with some sport-specific benefits in a design that's both smart and versatile. We are big fans of this garment, and believe it can easily be worn with a range of different colored trousers or shorts.
Featuring a zip-up collar, which is a point of difference to most of the other polos you'll find in this guide, the first thing you will notice is how lightweight it is. As a result, it can easily be worn under thicker garments during the winter months without restricting your swing. It also aided by the stretch technical fabric, which also makes this more applicable for on course wear than off course.
Chervo Altare Long-Sleeved Polo Shirt
Sizes: (inches) 36, 38, 40, 42, 44, 46
Colors: 5 (White, Light Blue, Blue, Red, Black)
+ Classy feel to the fabric both inside and out
+ Understated tone-on-tone rather than flashy branding
- Quite long in the sleeve so may have to hitch up to play shots
Synthetic fabrics vary markedly in feel and touch, but if they all felt like the Altare, nobody could have any complaints. It feels great both inside and out, with the vaguest hint of a fleecy feel on the inside promising warmth that is then delivered once you're wearing it.
It could be the perfect 'wear alone' garment on many early autumn and spring days when you need a little more than a short-sleeved polo but don't want to layer up too much. There's plenty of stretch to the fabric so you never feel restricted when swinging, although the sleeves were a touch long for us so we often had to hitch them up a little to clear the hands when hitting shots.
Pants
How we test golf apparel
We test golf apparel in the same way we test all golf equipment, by using products properly. In relation to designer clothing this means putting them to the test out on the golf course to see if the products actually work and if they achieve what they are designed to do. We would also wear the products off the golf course as well because versatility to use a garment anywhere is a great way to get value for money. The final point we wanted to mention here is no manufacturer can pay for a good review because our thorough testing team tells it how it is.
How to choose your golf apparel
There are several factors to consider when it comes to buying a golf apparel and here we have listed them.
Type
What we mean here is what type of golf apparel are you after? Clothing is a vague term so have a think about your golfing wardrobe and see where your gaps are. That way you can inform your buying intent more. Obviously it is worth noting the time of year because in the selections above we not only have included jackets and hoodies for colder weather, but also polo shirts and shorts for the summer months.
Material
Linking with the above point, knowing what you are after will help you decide what material to go for. The fleece models above will keep the cold at bay whilst ones with more spandex in them will help you move easier and won't restrict the golf swing in any way. Additionally we have found the models with cotton in them are often the best for wearing out and about as well, and they are very easy to wash.
Movement
One of the big things around golf clothing is freedom of movement and whether they can restrict or negatively impact the swing. From jackets to pants the apparel needs to move properly and not hinder your swing. As such, we would recommend trying on models and taking swings in them to see if you still offer the same range of movement.
Looks
This is an important factor to consider. Do you want to stand out or just have a more understated look? We think there is something for everyone above.
Versatility
Do you want to be able to use the clothing anywhere from the golf course to the pub to at home? This is an important factor if you want to get more for your money and this is where the designer brands really shine as well.
Budget
Finally be aware of your budget so you can find apparel that fits into it nicely. Importantly there are models above which come with premium, and value price points so there is something for everyone.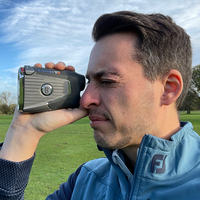 From clubs, balls and tees, to essential sportswear and fitness products, keep it affordable with a little help from our promo and coupon codes.
Get the Golf Monthly Newsletter
Tips on how to play better, latest equipment reviews, interviews with the biggest names and more.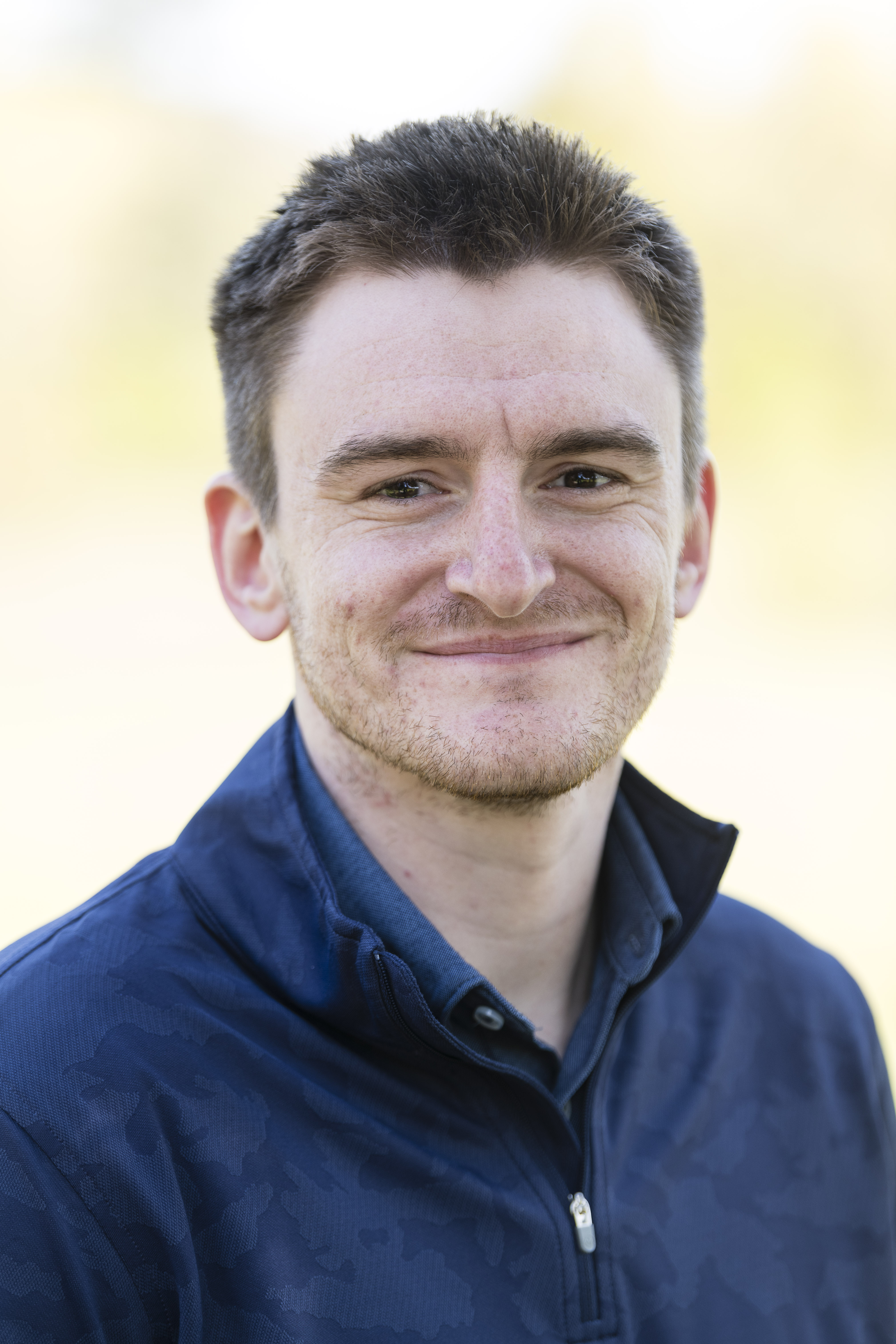 A golfer for most of his life, Sam is a Senior Staff Writer for Golf Monthly.
Working with golf gear and equipment over the last six years, Sam has quickly built outstanding knowledge and expertise on golf products ranging from drivers, to balls, to shoes.
He combines this knowledge with a passion for helping golfers get the best gear for them, and as such Sam manages a team of writers that look to deliver the most accurate and informative reviews and buying advice. This is so the reader can find exactly what they are looking for.
Sam now spends most of his time testing and looking after golf gear content for the website, whilst he is also responsible for all content related to golf apparel.
He also oversees all Tour player content as well so if you need to know what clubs Tiger or Rory has in play, Sam is the person to ask.
Unfortunately, Sam is not a member of any club at the moment but regularly gets out on the golf course to keep up the facade of having a handicap of five.
Sam's What's In The Bag:
Driver: Titleist TS3 (9 degrees)
Fairway Wood: Callaway Paradym (15 degrees), Nike Covert Tour 2.0 (19 degrees)
Irons (4-PW): Titleist AP2
Wedges: Titleist Vokey SM7 54˚, 58˚
Putter: Scotty Cameron Phantom X 5.5
Ball: Srixon Z-Star Diamond
Shoes: G/FORE Gallivanter/Nike Air Zoom Infinity NEXT%/Cuater The Ringer/adidas Tour 360 22