How to Watch The Wyndham Championship On Sky Sports
How to follow the action from the Wyndham Championship in North Carolina.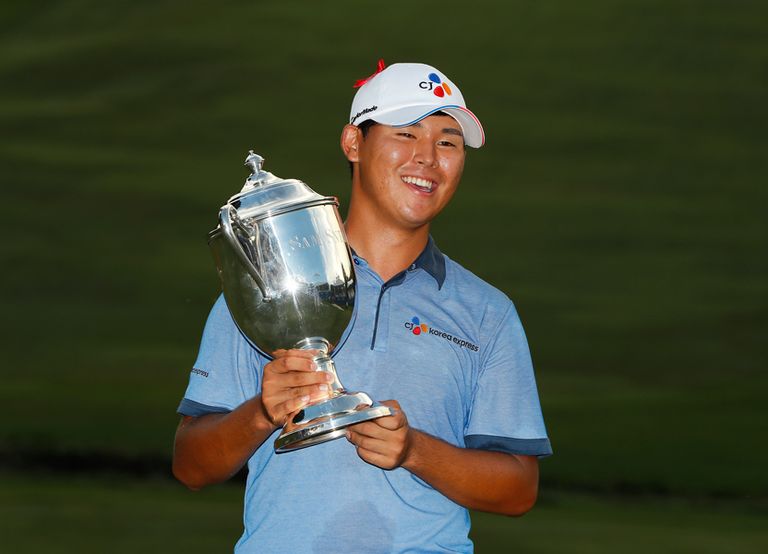 (Image credit: Getty Images)
Find out how you can keep update with the latest from the Whyndam Championship at Sedgefield Country Club. By Ellen McLaughlin
How to Watch The Wyndham Championship On Sky Sports
The PGA Tour is in Greensboro, North Carolina this week for the Wyndham Championship.
The venue is Sedgefield Country Club and it's the final leg of the PGA Tour regular season before the FedEx Cup Playoffs.
It's the last chance for players to earn a spot at this years 'The Northern Trust', which starts next week.
2010 US Champion Graeme McDowell and Ireland's Shane Lowry need good performances, otherwise they both risk losing FedEx Playoff hopes and their PGA Tour card.
McDowell needs a top 35th finish at the event to move up from his current position of 131st.
Lowry's last top-10 finish was back in May at the PGA Championship at Wentworth. Both need a strong week!
2016 Open champion Henrik Stenson is the only player ranked inside the top 10 to feature at Sedgefield this week.
While American Kevin Kisner will be full of confidence coming into the event after his recent performance at the USPGA at Quail Hollow.
Want to keep update with the coverage at Sedgefield? Here are all the ways you can.
Sky Sports Coverage
All four days of the competition will be available live on Sky Sports. Coverage begins this evening at 7pm (GMT) on Sky Sports Golf.
The remaining three days of the tournament will be available via the red button on their golf dedicated channel, that's because of the Solheim Cup.
If you don't have a Sky contract but want to see the coverage, you can buy a Now TV subscription, with an option of either a day or weekly pass.
US customers
For those in the US who wish to watch the event yet don't watch to pay for cable fees there is the option of Sling TV.
Offering a 7 day free trial period you can catch all the action for free. The link is below.
PGA Tour Website
You can catch the action from the Wyndham championship via the PGA Tour website.
Some rounds at Sedgefield are free to watch, while others will require a subscription fee.
Social Media
You can keep update with the latest scores and news from the championship via Twitter by either visiting the Wyndham Championship website page or the PGA Tour Twitter page.
http://www.wyndhamchampionship.com/
Enjoy the coverage!
Don't Forget to Follow Golf Monthly on Facebook, Instagram and Twitter.
Betting experts, writers and video producers. Couple of guys in our early 20's looking to bring the sport that we love into a new era.'