Best Maxfli Golf Balls 2023
Learn more about the best Maxfli golf balls to see if one might be a great fit for your game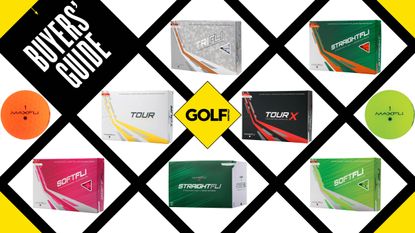 (Image credit: Golf Monthly)
Best Maxfli Golf Balls
The Maxfli brand has enjoyed a resurgence in the golf ball market in recent years by developing products that perform on the course and offer golfers tremendous value for money. Whether you're looking for a premium golf ball or a budget golf ball, Maxfli has an option for you, and in this guide we'll explore the best Maxfli golf balls to help you make a great choice for your bank account and on-course needs.
If you're looking for more information about the best golf balls on the market, we suggest you check out our guides highlighting some of the other brands that compare to Maxfli. Take a look at our guides to the best Titleist golf balls, best TaylorMade golf balls, best Bridgestone golf balls, and best Wilson golf balls.
Best Maxfli Golf Balls
Why you can trust Golf Monthly Our expert reviewers spend hours testing and comparing products and services so you can choose the best for you. Find out more about how we test.
A four-piece construction built for better players looking for maximum distance
Specifications
Construction: Four-piece
Cover: Urethane
Colors: Gloss White, Matte White
Reasons to buy
+
Impressive distance off the tee
+
Performs well in windy conditions
Reasons to avoid
-
Firmer feel around the greens won't appeal to all
The Tour X is one of two premium golf ball offerings from Maxfli but it differs quite a bit from the other option, the Tour model. Most notably the Tour X is a four-piece construction and it features a slightly larger core, design elements that have been utilized to deliver low spin off the tee, making it a great choice for players with faster swing speeds.
The Tour X does, however, utilize a urethane cover to provide ample control from 100 yards but it does feel firmer than the Tour. The X model also features center of gravity balancing to ensure optimal performance and it is available in Gloss White and Matte White colors. It offers exceptional performance at a price point that makes it a fantastic option for any golfer aspiring to play a tour quality golf ball. Having tested these balls on the course, we found the Tour X excelled the most in its long game distance.
We enjoyed the sensation it offered off the tee and also liked the higher flights it offered when we chose to play with our driver. The Tour X was also stable in the wind and shots into strong headwinds still yielded significant rollouts. On full approach shots, it was explosive off the face and we had no issues with the stopping power on offer here. The Tour X also felt very nice off the putter, and we particularly enjoyed the double-lined alignment aid on the golf ball. It's cover was also very durable and in our opinion, that makes it an excellent golf ball for any player looking to get the best value out of their ball.
A premium, 3-piece golf ball that offers exceptional tee-to-green performance
Specifications
Construction: Three-piece
Cover: Urethane
Colors: Gloss White, Matte White, Gloss Yellow
Reasons to buy
+
Delivers impressive greenside spin
+
Soft feel through the bag
Reasons to avoid
-
Shorter than other premium balls in our testing
The Maxfli Tour joins the Tour X as one of the two premium golf balls in Maxfli's current lineup. The Tour model features a three-piece construction and urethane cover, which combine to promote low spin and distance in the long game along with high spin and soft feel on and around the greens. This ball also features a larger, redesigned core that is built to create more ball speed off the tee, like some of the options featured on our best balls for distance guide. It has also has been CG balanced to increase consistency on all shots, and from a color standpoint, is available in Gloss White, Matte White, and Gloss Yellow.
Compared to the Tour X, we loved the level of spin on offer here. And during testing, we felt we could get a lot of traction on this ball in any condition and from any kind of lie. The control was exceptional and when playing chip shots, we loved how easy it was to flight and stop on the greens. The Maxfli Tour wasn't the greatest in terms of the distance on offer but it was extremely accurate and we found it very easy to work this ball, moving it left and right easily. It also comes with a very soft feel which is interesting because of how durable the ball is. From our testing sessions, we feel this is a great golf ball for low-spin players who need all the help they can get when it comes to greenside control.
Exceptionally soft feel with a wide array of fun color options for golfers on a budget
Specifications
Construction: Two-piece
Cover: Ionomer
Colors: Gloss White, Matte White, Matte Red, Matte Blue, Matte Green, Matte Orange, Matte Pink
Reasons to buy
+
Fun color options to choose from
+
Exceptionally soft feel through the bag
Reasons to avoid
-
Low spin inside 100 yards
As its name would suggest, the Maxfli SoftFli provides golfers with an incredibly soft feel on every shot they play. In fact, the SoftFli's compression of 35 makes it one of the softest golf balls available. That said, its core has been redesigned to promote low spin off the tee, while Maxfli's icosahedron dimple pattern promotes higher launch conditions, a combination that helps players maximize carry and total distance in the long game. The SoftFli lineup also features one of the most expansive color collections available in the golf ball market, including a matte pink ball that is especially popular with female players.
During our testing sessions, the SoftFli felt solid when we took our driver to it. It may not be suited to players with faster swing speeds but the flight was high and straight and we found it offered up a very responsive feel. Compared to some premium models, we thought it didn't check up quite as quickly when chipping in from tighter lies around the greens. We did, however, love how well the ball rolled off the putter face, even if it tended to ping off at extra speed when struck with the putter. Again we loved how soft this golf ball was, and the side stamp design on the ball that features two thick lines either side of the SoftFli logo was a very handy addition, that improved our accuracy off the tee and on the greens.
Maxfli TriFli Golf Ball
A unique construction approach that delivers good all-around performance at a great price
Specifications
Contruction: Three-piece
Cover: Ionomer
Color: Gloss White
Reasons to buy
+
Soft feel from tee to green
+
Delivers low spin off the driver
Reasons to avoid
-
Less short game spin than the Tour models
The Maxfli TriFli is one of the more unique golf balls on the market. It's a three-piece construction but unlike most three- or four-piece golf balls it does not have a urethane cover. Instead, the TriFli utilizes a soft ionomer cover, which allows this golf ball to come in at an impressive price for the tee-to-green performance it provides. While it is one of the best value golf balls on the market, it has a compression rating of just 45, which promotes soft feel with every club, making it great for players with slower swing speeds. But the TriFli's mantle layer helps provide faster ball speeds off the tee that defy the soft feel. The three layers also help create spin in the short game but the TriFli won't spin as much as the Tour models.
Maxfli StraightFli Golf Ball
An exceptional value that helps golfers on a budget enjoy more accuracy on full shots
Specifications
Construction: Two-piece
Cover: Ionomer
Colors: Gloss White, Matte Green, Matte Orange
Reasons to buy
+
More greenside control than one might expect
+
Provides impressive distance in the long game
Reasons to avoid
-
Firmer feel won't appeal to everyone
While the StaightFli shares a similar name to the SoftFli, they are two very different golf balls. Most notably, the StraightFli is a firmer feeling ball, which should appeal to players who enjoy auditory feedback on full shots. Additionally, the StraightFli features an octahedron dimple pattern that consists of dimples that vary in size, a design that MaxFli believes optimizes launch and promotes increased accuracy on full shots. The StraightFli, while it feels firmer than the SoftFli, does offer similar greenside control, and it is available in Gloss White, Matte Green, and Matte Orange. That makes this a great option for high handicap golfers looking for a durable option that will deliver excellent ball flights and forgiveness off the face of the club.
MAXFLI STRAIGHTFLI 48 PACK GOLF BALL
Incredible distance and an incredible price point for golfers in need of more distance in a budget golf ball
Specifications
Construction: Two-piece
Cover: Ionomer
Color: Gloss white
Reasons to buy
+
Performs well from a durability standpoint
+
Excellent value in its category price wise
Reasons to avoid
-
Firmer feel won't suit every golfer
For golfers who want to maximize value in a budget golf ball that provides a strong combination of distance and accuracy, Maxfli offers its StraightFli golf balls in 48-packs as well as traditional dozens. The only difference, other than additional savings, between a 48-pack and a box of 12 is color choice, as the 48-packs are only available in the Gloss White. Beyond that, however, it's the same ball, which is one of the best in its category at this price point.
Maxfli SoftFli 48 Pack Golf Ball
One of the softest golf balls available today and one of the best values as well
Specifications
Construction: Two-piece
Cover: Ionomer
Color: Gloss White
Reasons to buy
+
Tremendous value for golfers on a budget
+
Incredibly soft feel off the putter
Reasons to avoid
-
Stopping power can be an issue
Maxfli also offers its SoftFli golf ball in a 48-pack to give golfers who are looking for a budget golf ball even more value. The SoftFli balls that are available in the 48-packs are only available in gloss white as opposed to the multiple matte color options that are offered in standard dozens. Otherwise, however, golfers can expect the same performance, including impressive distance on full shots and exceptionally soft feel from tee to green and especially when putting. If you're a beginner player, this is an excellent value pack of golf balls that you should certainly consider purchasing, especially if you find yourself losing golf balls around the course.
How we test MaxFli golf balls
Here at Golf Monthly, our highly experienced team of testers play a lot of golf in different conditions throughout the year. Through our rigorous testing procedures, our collective goal is to test every golf ball model on the market as soon as it becomes available to us, putting in the hours in all weathers out on the golf course, the practice ground, the short-game area, the practice bunker and the putting green.
We want to get an idea of how each ball performs in all areas of the game so we can tell you what its strengths and weaknesses are, allowing you to make an informed choice about your next golf ball purchase. Whenever possible, we will also seek to acquire launch monitor data for a more detailed analysis of each ball model's performance. Specifically, when it comes to MaxFli golf balls, we put each ball through its paces on the range and out on the course. We try and assess the difference between these golf balls compared to other brands on the market, with a view to ensuring that these balls provide great value and have as many performance-enhancing features as possible.
What to consider when purchasing MaxFli golf balls
Perhaps the most technical piece of equipment in golf is the golf ball. Brands are innovating all the time to see how they can make their golf balls carry further, spin more and help the modern-day golfer shoot lower cards. For that reason, there is an awful lot of technology crammed into your average golf ball, which can picking your next ball sometimes a very overwhelming decision. To help you purchase the best golf ball for your game, we've set out a few points below that you should bear in mind when you head down to your local golf shop.
1. Soft or firm?
The best premium golf balls come in alternative versions that spin slightly less for players who prefer a firmer feel or more control off the tee. We recommend you try both kinds of feel from various distances to find your preferred feel.
2. Cover material
Urethane-covered balls offer the best spin control and feel but do cost more. Experiment with each to see if you notice enough of a difference to justify the extra cost, or whether the best mid-price golf balls might be an option.
3. Long game or short game?
Which aspect of the game is most important to you? Are you looking for maximum distance or something that allows your short game to shine around the greens? If you put a real premium on feel, perhaps our best soft feel golf balls guide might be a good next step.
4. Color/visuals
Are you very much a classic white ball player, or someone open to playing something a little different as the golf ball world evolves? There's more choice than ever in this regard and if you're planning on outdriving the course, there's a strong chance that you will want your golf ball to have a bit of color on it, to help you see where it falls on the course.
5. Price
No buying guide would be complete without at least mentioning price. Thankfully most brands make models at different price points and you can rest assured there is decent performance on offer across the price spectrum.
For more advice on buying golf balls, we have a ton of information on our website that will help you make the right choice for you. Why not also take a look at our guides on the best Callaway golf balls, best TaylorMade golf balls and the best Titleist golf balls.
FAQs
Is Maxfli a good golf ball brand?
Maxfli golf balls have enjoyed increasing popularity in recent years thanks in large part to the fact that there are different models available to meet the needs of any caliber of golfer and those models always are competitive in terms of performance. Additionally, whether it's a premium golf ball like the Tour or Tour X or a budget golf ball like the StraightFli or SoftFli, Maxfli also is highly competitive across every category when it comes to price point.
Who makes Maxfli golf balls?
Maxfli has a storied history in the game of golf, especially when it comes to golf balls. During the 1980s and 1990s, Maxfli HT and Revolution golf balls were among the most popular in the game and the company arguably rivaled Titleist as the world's most popular golf ball manufacturer. The company's commercial success started to slide in the early 2000s after being purchased by TaylorMade, but the brand has enjoyed a resurgence since being acquired in 2008 by Dick's Sporting Goods, which continues to oversee Maxfli golf ball production to this day.
How does compression affect a golf ball?
Compression is a measure of how much deflection the ball undergoes when you play a golf shot. Typically it is measured in values that range from 50 to 100, with higher values meaning that a golf ball has less deflection. Some golfers will find it easier to get greater distance out greater distance from a golf ball they can compress more easily, than one that needs a higher swing speed to get the most yardage from. For that reason, it is generally better for golfers with slower swing speeds to play with soft compression golf balls rather than hard compression golf balls.
Discount Coupon Codes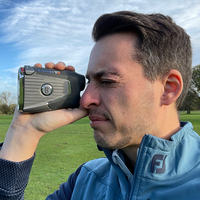 From clubs, balls and tees, to essential sportswear and fitness products, keep it affordable with a little help from our promo and coupon codes.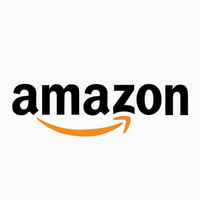 Get saving on those Amazon orders with these coupon codes to help reduce the price in your basket.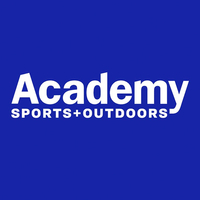 Chris joined Golf Monthly in February of 2022, becoming the organization's first full-time staff writer in the United States. In his role at Golf Monthly, Chris reviews a broad spectrum of golf equipment, ranging from the latest in golf clubs to what's new in the world of golf technology. His vast experience in the game allows him to look beyond the marketing hype to judge the merits of the latest equipment for golfers of all ability levels. As for the trend in golf equipment that Chris has been most impressed with in recent years, the Players Distance Iron category would earn that distinction, as golfers now have far better options for irons that provide the assistance that so many need in terms of distance and forgiveness without forcing them to sacrifice look and feel.
On a personal level, Chris played college golf and was a three-year letterwinner and two-year captain at Lynchburg College in Virginia and later spent two years as the assistant golf coach at the University of Virginia. The vast majority of his professional career, however, has been spent as a sports writer and editor. In the early phases of his career, he covered college football, college basketball, and golf for different newspapers and websites before turning his attention solely to golf in 2011. Over the course of the past decade, Chris managed the Instruction Blog for GolfChannel.com and more recently created equipment-related content for TGW.com and 2ndSwing.com.
An avid player, Chris currently maintains a handicap index of 2.4 and has a career-low round of 66, which he has shot on three occasions. He lives about 20 miles north of Atlanta in Roswell, Georgia, with his wife, Stacey, and is a member at Atlanta National Golf Club.
Chris is currently playing:
Driver: Callaway Epic Sub Zero, 10.5*
Fairway wood: TaylorMade M3, 17*
Hybrid: Callaway Apex UW, 19*
Irons: Mizuno JPX 921 Forged, 4-PW
Gap wedge: Cleveland RTX 4, 50*
Sand wedge: Titleist Vokey SM6, 56M
Lob wedge: Titleist Vokey SM8, 60L
Putter: SeeMore Nashville Z3C
Ball: TaylorMade TP5x