Best Putters For High Handicappers 2023
Here are some of our favorite putters that will work perfectly for high handicap players.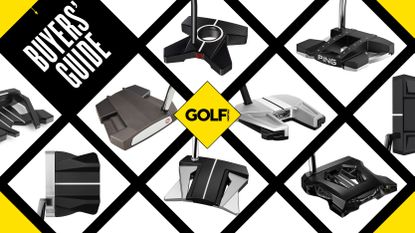 (Image credit: Golf Monthly)
Get the Golf Monthly Newsletter
Thank you for signing up to Golf Monthly. You will receive a verification email shortly.
There was a problem. Please refresh the page and try again.
Best Putters For High Handicappers
For all the talk of adding 20 yards to your drives and playing some irons that get the ball in the air that bit easier, a quicker way to shave a few shots off your scores is to stop three-putting. The bane of most golfers is making it to the green in regulation and failing to putt-out for par or birdie because you took more than two shots.
For that reason, putting is perhaps one of the most important areas of the game amateur players should look to improve on the most. And while the best way to really improve your putting stroke is by spending a lot of time on the practice greens, you can also improve your performance by making sure you are using the right equipment that is suitable for your ability and putting stroke. Some of the best putters currently on the market can help players cut down their handicaps thanks to their forgiving designs that can help you strike the ball more consistently and with better alignment.
When trying to find a putter for a higher handicapper, we think the place to start is in the mallet section of putter design. This is because the best mallet putters give greater forgiveness on off-center strikes. The center of gravity of a mallet putter is also often moved to the perimeter of the club-head and that offers much better balance than what you will receive from a blade putter.
WATCH: Joel Tadman tests and compares the best putters on the market in 2023
So what are some of the best putters for high handicappers currently on the market? Well, we have set out a list below of our top choices, but if you're also thinking about buying a set of irons or a new driver, why not take a look at our guides on the best golf clubs for high handicappers or our guide on the best drivers for high handicappers.
Best Putters For High Handicappers
Why you can trust Golf Monthly Our expert reviewers spend hours testing and comparing products and services so you can choose the best for you. Find out more about how we test.
Specifications
Face design: SIK Face Technology
Toe hang: Face-balanced
Adjustable weights?: Yes
Reasons to buy
+
Face design provides consistent ball roll
+
Extremely forgiving
+
Reasons to avoid
-
Unorthodox design won't appeal to all players
-
Metal top section does produce sun glare
Continuing the mallet theme to this guide, another model to mention is the Agera from Cobra. As you can see above, it has a large footprint which is a key part of the design because it has been created to offer the highest MOI possible. It does this in part because of the 3D-printed inset and tungsten weights.
It is unquestionably one of the most forgiving putters on the market and this is further aided by SIK Face Technology which uses descending loft technology to produce consistent stroke through the ball. And we've found that technology to be a genuine asset in our testing. It certainly looks very futuristic with all the different components adding something unique to the design. We think it could take a bit of time to get used to but there are very few putters out there that help players as much as this model does.
Specifications
Face design: White hot insert
Toe hang: Toe balanced
Adjustable weights?: Yes
Reasons to buy
+
Confidence inspiring shape
+
Good alignment line options
+
Great grip
Reasons to avoid
-
Prefer darker head across all models
A very stable and high MOI putter with a good choice of hosels, the Odyssey is a must consider if you're a high handicapper who is looking to shave some shots off your round. The putter simply looks and feels the part. Its brushed-steel finish, sleek design and handy alignment tool all combine to make this club visually a very good-looking piece of kit.
In terms of its performance, the putter boasts a traditional, White Hot face insert that provides an excellent feel and seems to suit mallet putters very well. Meanwhile, the clubhead features several heavyweight steel weights in each of its back corners, which aim to keep the center of gravity on the club forward, which helps to produce a smooth ball roll off the face of the club.
The club's shaft joins a graphite top section with a steel tip to improve stroke consistency, accuracy and stability. That also means it is a lot lighter than a steel shaft and combines well with the Eleven clubhead to produce a fluid putting stroke. As one of the best Odyssey putters on the market, it is both a very forgiving and stylish club that high-handicappers can benefit from.
Specifications
Face design: 6061 aircraft aluminum face
Toe hang: Face-balanced
Adjustable weights?: Yes
Reasons to buy
+
High MOI design
+
Feels light to use
+
Better alignment design
+
All metal face design
Reasons to avoid
-
No choice of hosel options
The flagship model of their 2022 range of putters, the Scotty Cameron Phantom X 12 putter is one of the highest MOI clubs on this list. While this is one of the best Scotty Cameron putters in recent memory, if you're keen to check out some of the other putters the brand has on sale, take a look at our guide on the best Scotty Cameron putters on the market. As you can see from the image above, the putter has a star-shaped design that features a black aluminum face that is supported by heavier stainless steel sections on either side. This distributes the weight of the club out to its extremities, moving the center of gravity away from its center, providing superb forgiveness and a superb feeling on impact.
That combination of brushed steel and black metal also gives the club a very crisp and stylish finish. The putter also has a very clear alignment tool stretching right the way down its back and that can be used in conjunction with its T-shaped aluminum body to help strike more square through the ball. Overall this is one of the best-looking mallet putters on the market that provides exceptional forgiveness and a brilliant feel of the clubface.
Specifications
Face design: Pure Roll 2 insert
Toe hang: Face-balanced
Adjustable weights?: Yes
Reasons to buy
+
Adjustable weights easy to use and subtle
+
Full flexibility in weight positions
+
Great feel from insert
Reasons to avoid
-
When weights at back the head tends to sit on its tail
The TaylorMade Spider GT Max putter is one of the latest mallet designs from the American brand and is one of the most adjustable putters on this list. It comes with plenty of versatility, with this stylish and innovative offering looking the part on the course too. It is one of the best mallet putters on the market, offering up a very cool sci-fi design that will sits large behind the golf ball. That all combines to deliver confidence inspiring club that many players will enjoy playing with.
It does offer up a very similar design to the Spider GT, another forgiving putter, that also uses the same Pure Roll 2 insert that you'll find here. It delivers an excellent sound and feedback when you strike the golf ball and feels great even when you don't strike the ball out of the middle.
The highlight here though is the intuitive weighting system that you'll find on its sole. It allows players to fine tune the CG placement and toe hang of the club through two 40g tungsten weights that sit on the wings of the club. Simply unscrew the weights and place them in either one of the three positions up and down the wings to deliver the right balance for your stroke. The resulting variations to the head performance are quite subtle, but that does make it one of the best putters for forgiveness that we've tested of late, thanks to the consistency of shots it can help you produce.
Specifications
Face design: Flat aluminum face
Toe hang: Face balanced
Adjustable weights?: No
Reasons to buy
+
Very forgiving design
+
Solid feel
+
Nice grip
Reasons to avoid
-
Alignment lines could be visually stronger
Continuing on from the design of the Ping Heppler Tomcat putter, the 2022 Tomcat 14 builds on the success of Heppler, as a very forgiving high MOI putter that we thought was excellent on the greens. The silver 304 stainless steel sole plate sits below a black aluminum body, continuing the sleek black and silver look used throughout the 2022 range.
Like the 2022 Ancer, this putter does have a very premium look but is a lot heavier, weighing the same as some of the best mallet putters on the market. The Tomcat also has a low center of gravity and pushes the weight of the club back to the corners of the clubhead. That helps to maximize the MOI of the club by reducing the amount that it twists through impact and ensures you strike the ball firmly in the center of the clubface. That makes it one of the most forgiving putters on this list and delivers consistent ball speeds off the face.
Looking down at the putter, you'll see that the ball is framed very nicely by two aluminum bars on the back of the clubhead. They feature two cool dotted alignment lines that helped us visualize the ball's direction. The one drawback of the Tomcat 14 was the sound it made on impact, which we thought gave off a slightly tinny sound thanks to the aluminum top on the club. But that is only a minor issue with what is a very forgiving club that is perfect for anyone struggling with the yips around the greens.
Specifications
Face design: CNC Milled
Toe hang: Toe balanced
Adjustable weights?: Yes
Reasons to buy
+
Milled Sweet Face grooves delver good roll
+
Excellent feel from large face
+
Performs better than it looks
The Evnroll Zero Putter has a lot going on, both visually and technically. The putter itself has a very quirky design that moves its weight out to its extremities to help improve its stability and reduce any head twist on any off-center hits. The club features four stainless steel weights in each corner of its sole, and also has a hole in its center, which increases the MOI of the club.
The club also features Evnroll's Sweet face design that features variable grooves that create a much more consistent roll, ensuring there is no loss of energy on off-center hits. On impact, the putter feels great and produces a smooth roll on the ball. Interestingly the hosel of the putter is placed towards the rear of the club. This is what Evnroll call their FaceForward balancing, which aims to keep your putting path more consistent. This is a great club for those who need assistance with putter alignment, with the club featuring an excellent alignment tool on its back, which can help improve your focus on the golf ball and hit more accurate putting strokes.
Specifications
Face design: Roll Control milled face
Toe hang: Face balanced
Adjustable weights?: No
Reasons to buy
+
Sweet Face grooves for consistent ball speeds
+
Large clear alignment lines
+
Forgiving head
Reasons to avoid
-
Compact head may not suit all
The Bettinardi Innovai 8.0 putter is their milled face-balanced mallet that offers a high degree of forgiveness. The chrome leading edge combines with a dark 6061 military-grade aluminum body to create distinctive alignment lines which make it perfect for those who struggle with their accuracy on the greens. In fact, we liked this club so much that it features in our Editors Choice guide for 2022.
As you would expect from Bettinardi, the feel is very good thanks to the milled grooves in the face and there is a wide choice of shaft lengths, grips and hosel types so you can customize the Innovai 8.0 to your putting stroke. If you're looking for a club that has a softer feel with the ball, the Innovai's face has minimal points of contact with the ball which helps it create a good sound and feel on impact.
Specifications
Face balanced: Double-Milled Face
Toe hang: Face balanced
Adjustable weights?: No
Reasons to buy
+
Premium performance at a cut price
+
Black finish
Reasons to avoid
-
Quite a large and busy putter head which won't suit all
This putter is an addition to the excellent Wilson Staff Infinite range of putters and features a very recognizable head shape that has become very popular in mallet putters across the market. As with all the Infinite range, the Buckingham features counterbalance technology which combines a heavier head and grip weights, moving the balance point closer to the hands for a smoother and more controlled putting stroke, ideal for a higher handicapper.
The Buckingham also comes with an oversize grip as standard which is great for golfers who use a claw grip, or golfers who find themselves gripping too hard on a thin grip and want a softer feel. At a very competitive retail price with a premium look and feel, the Wilson Staff Infinite Buckingham is a great option at a fractional price.
Specifications
Face design: CNC Milled SweetFace
Toe hang: Face balanced
Adjustable weights?: Yes
Reasons to buy
+
Sweet Face grooves for consistent ball speeds
+
Large clear alignment lines
+
Forgiving head
Reasons to avoid
-
Sounds a little on the hollow side
An update on the Evnroll ER11v model, the ER11vx putter is designed to increase the MOI of the ER11v, to provide greater stability, and make it more forgiving on off-centered hits. We found this club had one of the best faces on the market, with its 2º of loft providing a solid feel through impact and a smooth roll. It also features an Evnroll Sweet Face design, which uses variable width and depth of grooves on its clubface, to reduce the dispersion in distance and accuracy that can occur if you don't strike the ball on the sweet spot of the club.
You'll also notice the putter has a hollow circle on its bottom that not only helps to move the weight of the club head to its extremities but is a way to pick up the ball without bending down. For that reason, it would be a great putter for senior golfers or anyone struggling with a sore back to help reduce the amount you're bending over on the course. Overall, it is certainly one of the most forgiving putters on the market and is a great tool for golfers looking to improve their consistency and accuracy around the greens.
Specifications
Face design: Tungsten SOFT face
Toe hang: Face balanced
Adjustable weights?: No
Reasons to buy
+
Easy to align
+
S-shape groove pattern regulates ball speed across the face
+
Looks great at address
Reasons to avoid
-
Not the most solid sound at impact
A very minimal-looking putter that provides excellent style on the course but doesn't sacrifice performance. Cleveland have pushed the boat out in their technology here to create a club that does the opposite of what manufacturers might consider the norm, by moving the center of gravity on the club forward to the front of the head when conventional wisdom says you need to push it back. They've done this by developing new forward weighting technology and by having two tungsten weights into the face of the putter. The result is better stability through impact.
Similar to many other fanged mallets on this list, the Elevado pushes the weight of the club out to its extremities, which generates a higher MOI on the club and helps players strike through the ball more consistently. Visible tungsten weights in the heel and toe of the face bring the center of gravity forward and that combines well with the forged aluminum face which adds speed to off-center hits, keeping the ball straighter and with a more consistent speed. This slant neck version is ideal for slight arc strokes, which is what makes it one of the best putters for high handicappers and is certainly up there as one of the best mallet putters on this list.
How We Test Putters
When it comes to product testing, our reviews and buyers' guides are built upon a rigorous testing procedure as well as the knowledge and experience of the test team. The putter section is headed up by Martin Hopley, one of the foremost UK equipment reviewers with over 20 years of experience. Other members of the Golf Monthly team contribute to the putter tests as well, and all writers are able to efficiently test the vast majority of the biggest product releases and convey the pros and cons eloquently.
Getting into specifics, we test the putters outdoors on real greens with premium golf balls to get a thorough understanding of design features, feel, sound and looks. Ultimately, we aim to be as insightful and honest as possible in our reviews so it is important to acknowledge that no manufacturer can buy a good review. This is because our team tells it how it is. To learn more about our methodology, see how Golf Monthly tests products in our guide.
What to consider when buying a putter
The putter is probably the most important club in the bag especially for high handicappers because it can save so many shots off your scorecard. Therefore there are several factors you need to consider before purchasing a new putter, which we will go into below.
1. Head Design
Putters come in lots of different head designs whether that be blade, mallet, or mid-mallet and all have their positives and negatives. For high handicap golfers, we recommend using a mallet putter because they tend to be much larger which helps to improve the forgiveness of the club. That is done through redistribution of the club's weight to the extremities of the clubhead, which stabilizes the club and increases the MOI of the club.
MOI stands for moment of inertia and the higher the MOI, the less your club head will turn through impact, creating a more smooth and even stroke. For that reason, mallet putters typically offer better balance compared to blade putters and are therefore more suitable for high handicappers and less experienced players. Additionally, because of this size, mallet putters tend to offer larger sweet spots which are beneficial for players who may struggle to consistently strike the ball.
2. Feel
This is a very important factor to consider because when putting, feel is everything. Some putters offer a firmer feel off the face whilst others are soft, some are heavier than others too so you need to find a model that fits well in your hands. The putter grip plays a huge part in the confidence you feel with a putter. Get a putter with a grip that feels right and sits comfortably in your hands while allowing you to return the putter back to the ball squarely and consistently. You may also want to think about the shaft too and how much vibration you get from the shaft whether you like the feel of the ball reverberating along the shaft, or prefer that to be nerfed.
3. Looks
You have to like what you are putting with because this will give you confidence when you're stood over the ball. In terms of mallets, there are loads of classic and futuristic designs above so it is purely a case of finding a model you like the look of.
4. Alignment tools
It's also worth thinking about the alignment tools the putter can offer you. While some golfers may not prefer to have any aiming guides on the back of their putters, high-handicappers can seriously benefit from having an aiming line on the back of their putter which can also help to improve your focus on the ball and help you strike through the shot more square.
5. Price
Our final tip is to think about price because while there are some premium designs out there, there are also some models which offer excellent value, as the selections above show. Sometimes high handicappers should steer clear of the more expensive offerings currently on the market which may actually not be very forgiving and may not be suitable for your swing style.
But if you're still stuck on what putter to choose, why not take a look at what some different brands have to offer and check out our best Ping putters buying guide or our best Scotty Cameron putters guide for more information on the types of clubs different manufacturers can offer high handicap golfers.
FAQs
What kind of putter should a high handicap golfer use?
While this is subjective to each golfer, High handicap golfers generally see better results when they use mallet putters compared to blade putters or high MOI putters. Mallet putters are typically very forgiving, provide excellent feel on impact and tend have great alignment tools high handicappers can use to improve their accuracy on the greens.
Are bigger putters more forgiving?
Technically yes. The larger a putter is, the bigger the sweet spot on the club face will be. That means that if you strike a shot off-center on a larger putter compared to a smaller putter, there is a greater chance you'll strike a more fluid shot and get the ball closer to the hole.
Are expensive putters worth it for high handicappers?
For high handicappers who don't play as regularly as perhaps a scratch golfer, you may want to think about your budget when purchasing an expensive putter. Expensive putters won't always offer high handicappers the same performance-enhancing qualities that they offer more experienced golfers. But there are a wide range of well-priced putters on the market that are more suitable to a high-handicappers game and can help shave more putts of their round.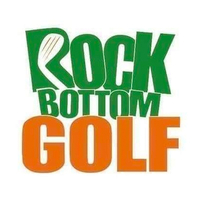 These Rock Bottom Golf coupons will help you save on golf clubs, bags, balls & apparel.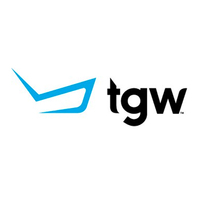 These The Golf Warehouse coupon codes will help you save on golf clubs, golf shoes, golf balls and apparel.
Get the Golf Monthly Newsletter
Tips on how to play better, latest equipment reviews, interviews with the biggest names and more.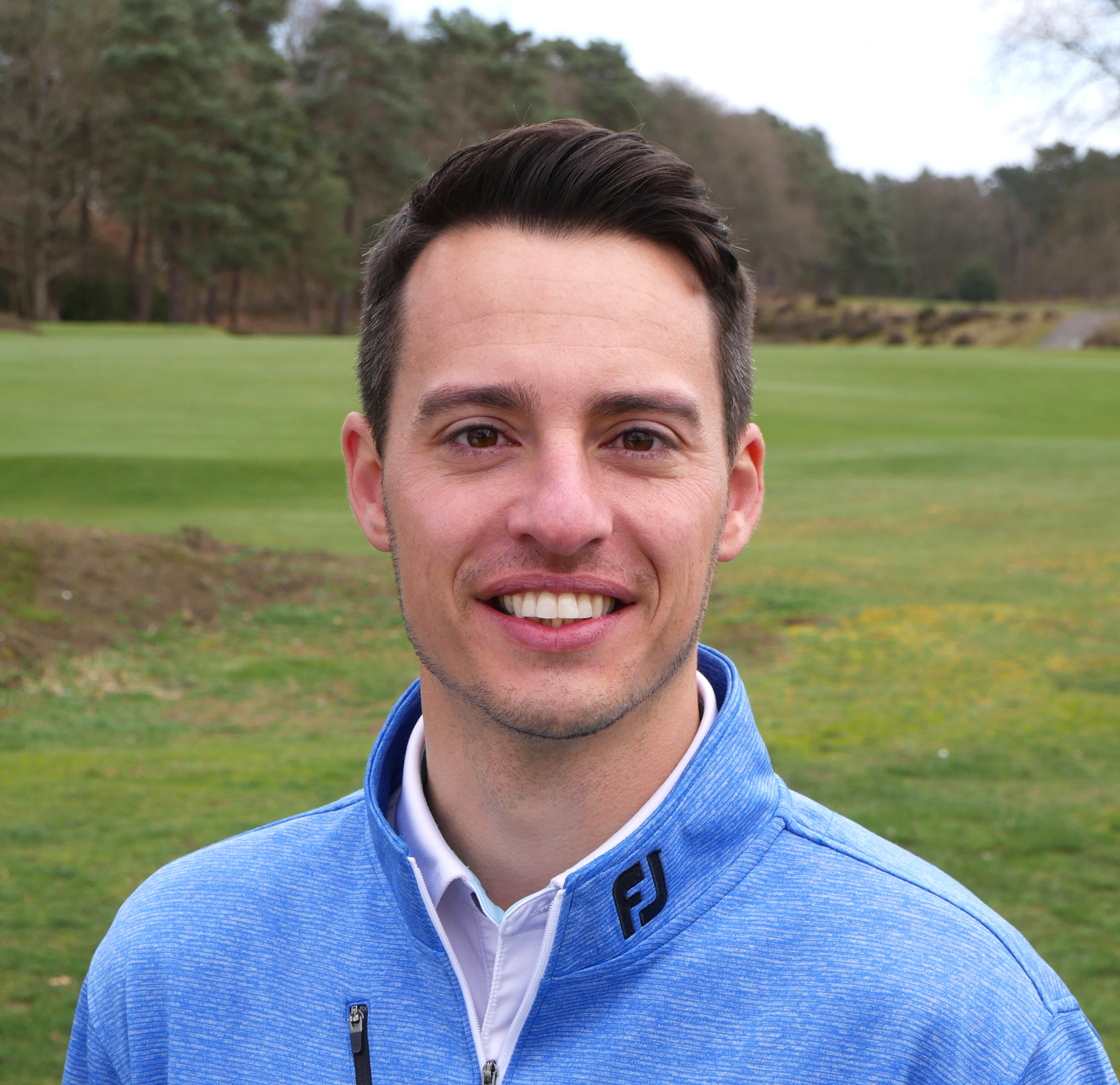 Joel has worked in the golf industry for over 12 years covering both instruction and more recently equipment. He now oversees all product content here at Golf Monthly, managing a team of talented and passionate writers and presenters in delivering the most thorough and accurate reviews, buying advice, comparisons and deals to help the reader find exactly what they are looking for. So whether it's the latest driver, irons, putter or laser rangefinder, Joel has his finger on the pulse keeping up to date with the latest releases in golf. He is also responsible for all content on irons and golf tech, including distance measuring devices and launch monitors.
One of his career highlights came when covering the 2012 Masters he got to play the sacred Augusta National course on the Monday after the tournament concluded, shooting a respectable 86 with just one par and four birdies. To date, his best ever round of golf is a 5-under 67 back in 2011. He currently plays his golf at Burghley Park Golf Club in Stamford, Lincs, with a handicap index of 3.2.
Joel's current What's In The Bag?
Driver: Titleist TSR3, 9°
Fairway wood: Titleist TSR3, 15°
Hybrid: Titleist TSi2, 18°
Irons: Ping i230 4-UW
Wedges: Titleist Vokey SM8, 54°. Titleist Vokey SM9 60° lob wedge, K Grind
Putter: Evnroll ER2V
Ball: 2023 Titleist Pro V1x