Best Ping Putters 2023
We check out the best Ping putters that are currently available on the market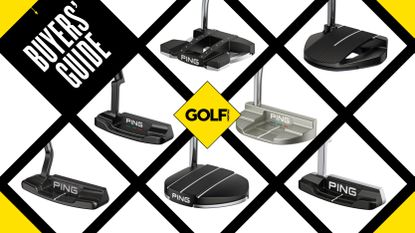 (Image credit: Golf Monthly)
Best Ping Putters: Quick Menu
Ping is an iconic golf brand, with the company producing world-renowned designs like the Anser. Well-known and respected in the golf community for making some of the best putters, they currently have several ranges on offer, including the PLD Milled range, the Heppler and the Sigma.
Launched in 2022, the PLD Milled range is the latest offering in that series of clubs, with each putter taking over four hours to be precision-milled in Ping's factories. What's more, each club has been shaped into a high-performance piece of equipment. Within each range there are a ton of options available for golfers, no matter your stroke, taste and the type of greens you tend to play on. So, bearing all of this in mind, let's take a look at the best Ping putters right now.
Alternatively, if Ping is not for you, then we have also created guides on other brands, such as the best Scotty Cameron putters, the best TaylorMade putters, and even the best Odyssey putters currently on sale.
The Quick List
Top pick
Classy looking version of the timeless Anser head milled from forged steel. Excellent feel with graphite shaft for putting purists who prefer the clean look.
Best feel
The Ping PLD DS 72 putter is an excellent face balanced mallet that offers a good forgiveness and great feel from the milled forged steel head.
Best lightweight
The Ping 2022 Anser putter takes this classic shape and combines tungsten weighting with graphite shaft and sharp looks to create a precision putter.
Best armlock
Ping 2022 DS72 Armlock Putter
Ping has combined the DS72 head with longer shaft to create this armlock putter. For skilled armlock players it will offer precision feel.
Most forgiving
Ping 2022 Tomcat 14 Putter
Ping 2022 Tomcat 14 is a well-made and very forgiving high MOI putter that delivers solid performance. It is ideal for those wanting a large putter footprint.
Best for alignment
This is an excellent mid-sized mallet that is well balanced with good feel and strong alignment lines. The flat sole encourages the correct hand position and posture.
Best Ping Putters
Why you can trust Golf Monthly Our expert reviewers spend hours testing and comparing products and services so you can choose the best for you. Find out more about how we test.
Top pick
Reasons to buy
+
Classic design
+
Premium materials & feel
+
Great grip
The Ping Anser is the father of the modern blade putter and, as no range of Ping putters would be complete without an Anser model, Ping has included not one, but two Ansers in their 2022 PLD range of putters.
Ping's Deep AMP aggressive milling pattern, which produces a cool and swirly finish on the clubface, reduces the number of contact points with the ball at impact, giving the PLD Anser a much softer feel. What's more, because of its plum neck offset hosel and its long head that is counterbalanced with heel and toe weights, the Anser suits players with a slight arc in their stroke.
The PLD Anser comes in an all-black matte finish and features a black graphite shaft that interestingly does not feel any different from the steel shaft you will find on the PLD Anser 2 model. Whilst this is a very sleek-looking putter, it doesn't feature an alignment tool. If that's a deal-breaker for you, then don't fret, as the PLD Anser 2 model is very similar in design but comes in a brushed steel finish that has a center alignment line on its back to help improve your accuracy.
Best feel
Reasons to buy
+
Excellent feel
+
Clear alignment lines
+
Sleek and sharp finish
Combining the style of classic Ping putters with a modern shape, the PLD DS 72 putter is a forgiving, yet high-performance model that all golfers can benefit from. Its head is milled from premium forged 303 stainless steel and its face features an aggressive milling pattern that has been shaped to help the putter feel and sound softer at impact.
While you might not expect a forged head putter to feel this sweet off the clubface, we found this putter gives great feedback, no matter what level of golfer you are. Also, the DS 72 mallet shape has a very crisp finish to it and features a subtly colored Ping logo on its back, with its sleek steel design featuring a handy alignment tool on its trailing edge which sits in a slot that is about the same width as the golf ball to help you line up your putts better.
Lastly, it has a straight double-bend hosel that gives a clear view of the ball and provides a face-balanced putter which will suit golfers with a straighter putting stroke. While it doesn't come cheap, thanks mostly due to this being a milled all-metal putter, it is one of the best putters for forgiveness on this list and provides an excellent feel through impact.
Best lightweight
Reasons to buy
+
Silver top line is great for alignment
+
Graphite shaft feels light and stable
+
Great feel from the middle
Reasons to avoid
-
Not as forgiving as other models in range
The Anser putter is perhaps one of the most historic and successful putters in Ping's collection. Its classic design harks back to when it was first produced in the 1960s and, since then, the brand has continued to celebrate the success of the putter, upgrading it and refreshing it in almost every new range of flatsticks they have released.
In 2022, the Anser was the flagship model of the Ping putter range, delivering something for everyone, from looks to feel. It's jam packed full of technology, combining tungsten weighting with a graphite shaft to make a fantastic blade putter.
Aesthetically, the putter adds an updated look to the classic Ancer shape. It features a black trailing edge behind a silver chrome leading edge and that helps frame the ball against the clubface. It comes with a black graphite shaft and a PP58 Mid Pistol grip that adds a premium look to the putter. It is also really nicely balanced and the grip feels very comfortable in your hands too.
Best armlock
Reasons to buy
+
Strong silver sight line
+
Good feel from face
Reasons to avoid
-
Would prefer larger mallet head
-
Quite heavy to wield
Combining the DS72 clubhead with a longer shaft to create this fantastic armlock putter, Ping have designed a flat stick that delivers excellent stability and control for those who enjoy using armlock putters. The 41.5" steel shaft rises high up to your midriff and can be locked against your leading arm to deliver a high level of control and stability over your putts.
It's worth noting that it is quite heavy to wield, but that can add to the stability the putter offers. We also liked the feel it delivered from the face, offering a solid connection and nice ball roll.
While this is a fantastic putter, we thought Ping could have perhaps put a larger mallet head on it, akin to many of the flatsticks that feature on our best armlock putters guide. But equally, players can customize this club using Ping's excellent custom-fitting service. The last thing to note is that this putter comes with a very clear alignment tool on the back of its head, which is a very useful addition for any golfer looking to improve their accuracy around the greens.
Most forgiving
Reasons to buy
+
Very forgiving design
+
Solid feel
+
Nice grip
Reasons to avoid
-
Alignment lines could be visually stronger
Continuing on from the design of the Ping Heppler Tomcat putter, the 2022 Tomcat 14 builds on the success of Heppler as a very forgiving high MOI putter that we thought was excellent on the greens. The silver 304 stainless steel sole plate sits below a black aluminum body, continuing the sleek black and silver look used throughout the 2022 range.
Like the 2022 Ancer, this putter does have a very premium look but is a lot heavier, weighing the same as some of the best mallet putters on the market. The Tomcat also has a low center of gravity and pushes the weight of the club back to the corners of the clubhead. This helps to maximize the MOI of the club by reducing the amount that it twists through impact and ensures you strike the ball firmly in the center of the clubface. That makes it one of the most forgiving putters on this list and delivers consistent ball speeds off the face.
Looking down at the putter, you'll see that the ball is framed very nicely by two aluminum bars on the back of the clubhead. They feature two cool dotted alignment lines that helped us visualize the ball's direction. The one drawback of the Tomcat 14 was the noise it made on impact, which we thought gave off a slightly tinny sound thanks to the aluminum top on the club. That is only a minor issue though, with what is a very forgiving club which is perfect for anyone struggling with the yips on and around the greens.
Best for alignment
Reasons to buy
+
Excellent feel
+
Compact design with good forgiveness
+
Strong alignment lines
Reasons to avoid
-
Head could be slightly larger
The Mundy putter is one of the new shapes in the Ping 2022 range, with a mid-sized, round mallet putter providing an excellent option for any high-handicap golfer looking to hole more putts.
It boasts a very sleek look featuring a black and silver colorway, which is topped off by the fantastic 3D embroidered headcover that adds to the overall quality of the putter. It is one of our favourites in the Ping range because of its excellent looks and its brilliant performance, with its upright nature and low camber base helping players deliver a consistent roll on the golf ball.
As mallet putters go, we like to feel a little bit of weight in the clubhead and this putter certainly delivered that. Made from a 304 stainless steel, Ping has moved the club's center of gravity towards the back of its clubhead. That helps to improve your putting consistency, making this a very forgiving mallet putter. Interestingly, Ping has also added a synthetic Pebax material on the face of the club. This material is milled with grooves and we loved the sound and feel it created on impact, which was much better than many other aluminum faces.
How We Test Putters
When it comes to product testing, our reviews and buyers' guides are built upon a rigorous testing procedure as well as the knowledge and experience of the test team. We test the putters outdoors on real greens with premium golf balls to get a thorough understanding of design features, feel, sound and looks.
Ultimately, we aim to be as insightful and honest as possible in our reviews so it is important to acknowledge that no manufacturer can buy a good review. This is because our team tells it how it is. To learn more about testing methodology, see how Golf Monthly tests products in our guide. Putter testing is also headed up by Golf Monthly writers Joel Tadman and Martin Hopley, who are ably assisted by other members of the team.
How to choose your putter
Considering the greens are where golfers gain the most shots, the putter is arguably the most crucial clubs in your bag. We cannot stress the importance of having a good putter that gives you confidence when you address the golf ball and helps you sink putts. While Ping is one of the best putter manufacturers in golf, with several of their putters on the list above providing high-performance alternatives for golfers, there are a number of things every golfer needs to look out for when looking to purchase a new putter.
Head Design
Putters come in a traditional blade, mid-mallet or a mallet design. All three styles have positives and negatives to them for every player and luckily lots of brands implement technologies across all three.
Mallet putters tend to be much larger than blades and they usually come in various shapes and sizes. This helps in a number of ways. A lot of the time most of the weight in a mallet putter can be found in the clubface however because of its design, weight can then be redistributed to other parts of the head which can help stabilize your stroke. The weight of the putter in the perimeter of the club-head offers better balance than what can be offered from a blade putter.
Mallet putters tend to also have a larger sweet spot which can be beneficial if you are a player who struggles to consistently strike your putts out of the middle of the face. The weight in the clubhead also helps here because it diminishes the twisting of the putter throughout the stroke too.
Additionally, if you struggle with alignment, a mallet putter could be the way to go as they usually have longer alignment lines. Alignment plays a crucial part in putting because it is all about accuracy and a mallet putter can be beneficial here by helping your eyes line up the putt.
A blade putter is a lot simpler in terms of design and will suit the traditionalists among you a lot more than some of the mallet putters pictured above. Blade putters also tend to suit players with an arc in their putting stroke because of the toe-weighted nature of the club-head.
Feel
Here, we're talking not just about the feel and sound the ball makes coming off the face, but how the putter feels in your hands.
A quieter sound contributes to a softer feel, whereas a louder sound usually translates into a firmer feel. A firmer feel is often the product of shallow grooves or no grooves at all on the face, where sound can't be dissipated as effectively. They work better with softer feeling golf balls, whereas soft-feeling putters work best with firmer golf balls.
You can get putters with adjustable weights in the sole that will alter the feel of the putter. For example, if your stroke is quite smooth and slow, a heavier putter will encourage that more. Jerky putters may prefer a lighter putter, although opting for more weight may reduce it, depending on what your goals are.
The putter grip plays a huge roll in the confidence you feel with a putter. Get one that feels right and sits in your hands comfortably while allowing you to return the putter back to the ball squarely and consistently.
Looks
You should get a putter that you like the look of as the aesthetics can play a role in inspiring or diminishing confidence on the greens. Blades won't offer as much alignment assistance but are still popular because of how they feel and the levels of forgiveness are increasing every year.
Mallet putters have more real estate, and can therefore provide more help to set the face squarely. Mid mallets are somewhere in the middle, offering a decent level of assistance without looking too cumbersome.
Value
Our final tip is to think about price because while there are some premium designs out there, there are also some models which offer excellent value. All putters will propel the ball towards the hole, but they do it in different ways. If performance is more important than looks or feel, there are lots of cut-price options out there that will do a good job and you can spend more money on other areas of your bag.
For more examples of some of the best putters on the market, take a look at our buyers guides on the best putters for high handicappers, our list of the most forgiving putters, or why not take a look at our guide on the best putters on the market in 2023.
FAQs
Who uses Ping putters on the PGA Tour?
As Ping are renowned for producing high-performance putters, many PGA Tour Pros use their putters on tour. For example, Cameron Champ,
Corey Conners, Tony Finau, Tyrrell Hatton and Viktor Hovland.
What is the difference between a Ping Anser and a Ping Anser 2?
The Ping Anser 2 has a slightly longer and narrower profile than the Ping Anser. It has slightly sharper edges, but overall shares the same center alignment and geometrics as its namesake.
How do I choose the right Ping putter for my stroke style?
Ping models are designed for different strokes depending on the balance of the face. If you have a straight stroke, you'll want to try one of their face-balanced putters. If you have a slight arc, then try a mid-hang putter and if you have a strong arc, try a toe down putter.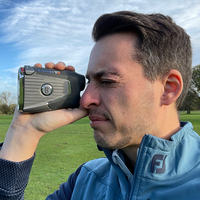 From clubs, balls and tees, to essential sportswear and fitness products, keep it affordable with a little help from our promo and coupon codes.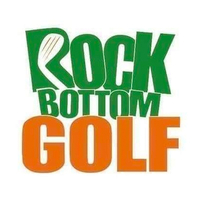 These Rock Bottom Golf coupons will help you save on golf clubs, bags, balls & apparel.