FedEx Extends Sponsorship Of FedEx Cup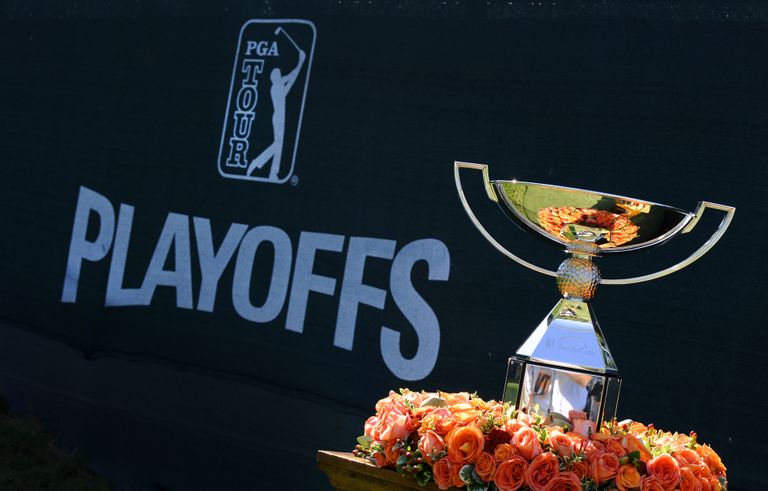 (Image credit: US PGA TOUR)
The PGA Tour's $10 million trophy is now a decade old and will continue after FedEx announced a long-term extension
FedEx Extends Sponsorship Of FedEx Cup
The FedEx Cup is here to stay after FedEx and the PGA Tour announced a long-term extension of the sponsorship deal.
The trophy, which culminates with the four FedEx Cup Playoffs events at the end of the PGA Tour season, has been won by some of golf's biggest names in its first decade and is famous for its $10,000,000 first prize.
GALLERY: Past FedEx Cup Champions
Tiger Woods won the inaugural FedEx Cup in 2006, and the likes of Vijay Singh, Jim Furyk, Brandt Snedeker, Henrik Stenson, Jordan Spieth and Rory McIlroy have all lifted the trophy at the season-ending Tour Championship at East Lake.
Rory McIlroy is the current FedEx Cup champion, after winning both the Deutsche Bank Championship and Tour Championship to pip Dustin Johnson.
"The FedEx relationship has been invaluable to the PGA Tour on multiple fronts for more than 30 years, beginning with its sponsorship of the FedEx St. Jude Classic," PGA Tour Commissioner Jay Monahan said.
As part of the renewal, FedEx has committed $1 million in annual donations to benefit non-profit organisations.
FedEx is also investing $200 million through its FedEx Cares initiative to over 200 global communities by 2020.
To mark the announcement, the past FedEx Cup champions all tweeted each other today. Have a look at these: