PowaKaddy Compact C2i GPS Electric Trolley Revealed
New power trolley now combines integrated GPS with a space-saving frame design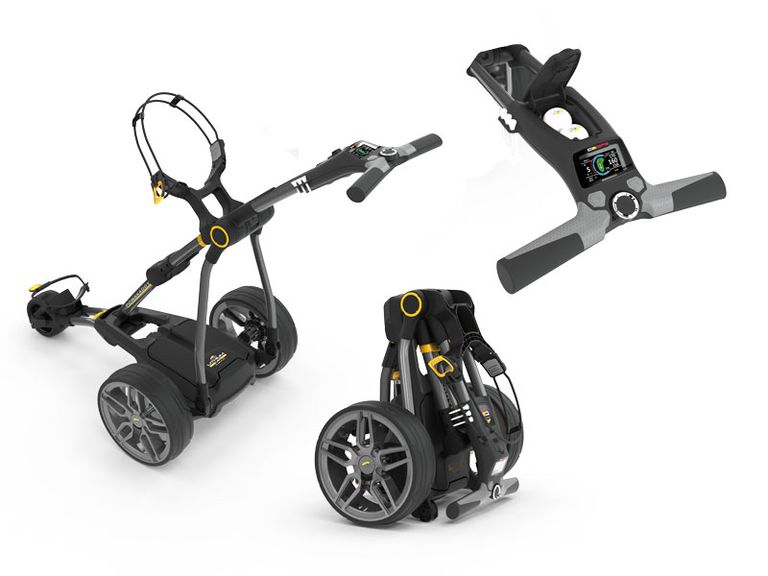 By Joel Tadman
PowaKaddy Compact C2i GPS Electric Trolley Revealed - New power trolley now combines integrated GPS with a space-saving frame design
PowaKaddy Compact C2i GPS Electric Trolley Revealed
With the FW7s GPS, PowaKaddy were the first to produce an electric trolley with GPS technology integrated into the handle. Now, golfers have a compact-folding option in the form of the new Compact C2i GPS.
It joins the popular Freeway range in PowaKaddy's comprehensive line up as arguably its most cutting-edge model of all, featuring a fully integrated GPS system and when folded down, it has a smallest volume of any electric trolley on the market.
The handle is pre-loaded with over 38,000 courses worldwide – meaning there's no need for any external GPS device.
RELATED: PowaKaddy Compact C2i GPS Electric Trolley Review
Your course is automatically detected and on the 2.8" full colour widescreen display, the front, middle and back distances are shown along with the battery level, time, hole number and its par, current speed and the total distance traveled.
Many features of the previous Compact C2i carry over, like the ball and tee holders on the console, the height adjustable handle and the simple two-step folding mechanism. But new to the GPS version is a Bluetooth connection to the PowaKaddy app that allows for quicker, more seamless golf course updates.
RELATED: Best Electric Trolleys 2019
No stone has been left unturned when it comes to the engineering of the Compact C2i GPS. A polymer low-profile PowaFrame chassis is sturdy yet lightweight, creating a stable, smooth and easy ride.
The lightweight Plug 'n' Play lithium battery is the thinnest on the market and removes the need for any wires or connectors when slotting into the battery tray. It also features non-Corrosive tempered glass bearings at the front wheel said to last up to five times longer than regular bearings and offer a super smooth movement.
You won't distract your playing partners either, as the drive systems have been awarded the Quiet Mark, thanks to the design that reduces sound to near silence when in motion.
The PowaKaddy Compact C2i GPS has an RRP of £699.99 with the 18-hole Lithium Battery and £749.99 with the 36-hole Lithium XL Battery. It's on sale now and comes with a five-year warranty.