How The Pros Tackle Bad Weather At The Open
We take a look at how the pros tackle bad weather at The Open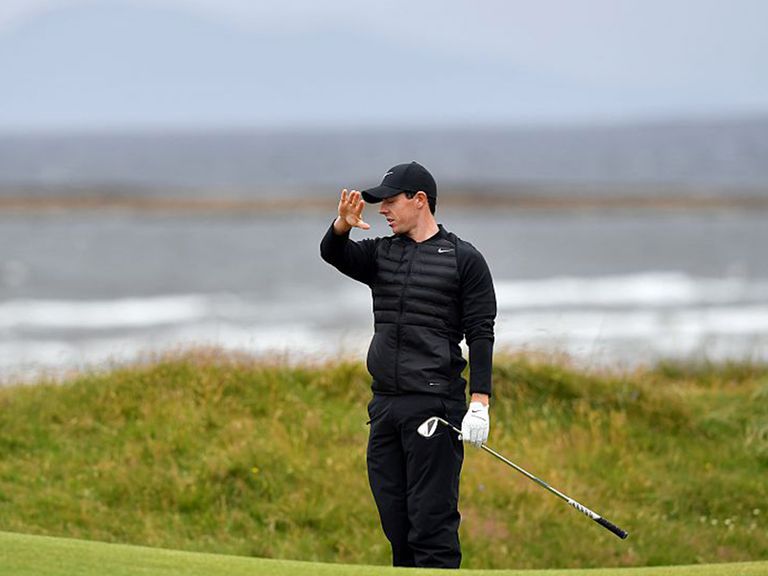 (Image credit: Getty Images)
From rain gloves and waterproofs to woolly hats and gilets, we trek the fairways at Royal Troon to look at how the pros tackle bad weather at The Open
From rain gloves and waterproofs to woolly hats and gilets, we spent a few days on the fairways at Royal Troon to look at how the pros tackle bad weather at The Open.
Waterproof suits and shoes
The professionals at Royal Troon this week obviously don't scrimp on their waterproof gear, wrapping up from head to toe. If you need to follow suit, you should follow Jordan Spieth's lead and go for some with zippered trouser bottoms, which make them much easier to get on in a hurry over your spikes when a storm blows in.
Wet feet also make for miserable walking, so good quality waterproof uppers on your shoes are a must if you're playing in tough conditions like they've faced at The Open.
Rain gloves
Rain gloves, as donned by Phil Mickelson for much of the week at Royal Troon, offer more grip the wetter they get, which makes them invaluable for rainy days on the links when you grips would otherwise become very slick and twist in your hands during your swing, causing horrible hooks or slices.
Two gloves is perfectly acceptable in such circumstances even for the world's best
A dry towel
As mentioned above, it can be almost impossible to make a decent swing if your grips are too wet, so a lots of the pros at The Open have turned to using a supply of dry towels, which their caddie will keep hanging from the underframe of their umbrellas to keep them dry and easily accessible.
A golf umbrella
Wind and rain is a tough combination to deal with, so the professionals at Royal Troon have all been using large golf umbrellas that have stronger constructions. Ideally these will feature vents, as seen above the 'RZN' logo on Rory McIlroy's umbrella below, which helps stop them blowing inside out during strong gusts.
Gilets, wind tops and hats
Another great trick the pros have been adopting to tackle the bad weather at The Open is the use of wind tops and gilets, which keep their cores warm without restricting their arms during the swing. Wind tops are much lighter than jackets so don't restrict their freedom of movement as much, while sleeveless gilets are easier to swing in. Keeping your head and ears warm is also crucial, and many pros have gone for a cap or woolly to tackle bad weather at The Open.
Jake O'Reilly specilaises in equipment coverage, and joined the Golf Monthly team in 2013. Before this he graduated from the University of Huddersfield with a Sports Journalism and Media degree, and worked at a number of British golf magazines. Follow Jake on Twitter @jake0reilly