Callaway Apex hybrid revealed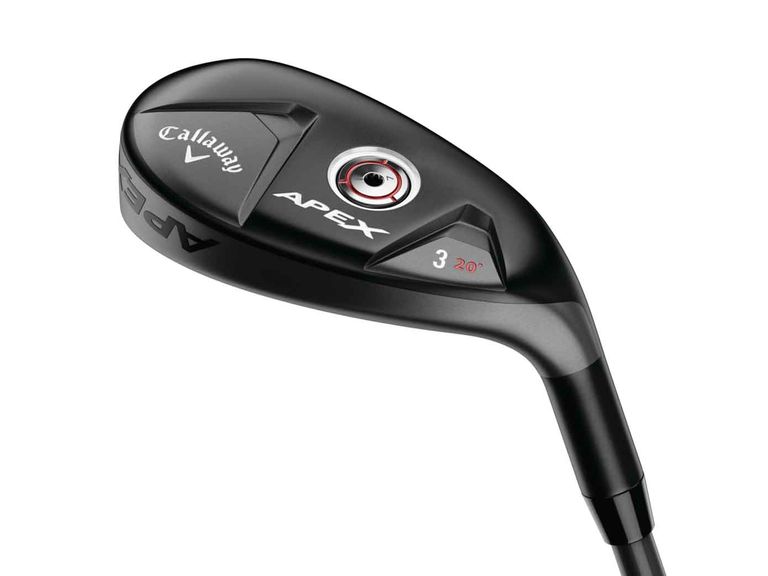 By Joel Tadman
The new Callaway Apex hybrid is designed to be an easier-to-hit alternative to long irons, providing more distance and versatility in a compact, workable shape
With a tour-inspired, iron-like design the Callaway Apex hybrid offers a longer, easier-to-hit alternative to long irons
The Callaway Apex hybrid is said to offer the controlled ball flight and workability better players demand. It has a longer, more-iron like blade length with the traditional CG of an iron to provide a neutral CG bias for the controlled ball flight with workability.
High ball speed comes from the Forged Face Cup, which is made from Carpenter 455 Steel and designed for increased ball speed at every impact location. Center hits are going to be faster and off-center hits are going to be faster too.
The Internal Standing Wave inside the clubhead positions the weight so that the CG can be moved where better players want it, creating the versatility from a variety of situations around the course instead of prioritizing performance off the tee.
"Contrary to the philosophy that hybrids are aligned with fairway woods and drivers, we align hybrids with our irons, so with the evolution of our product landscape, we felt the Apex line needed a hybrid," Luke Williams, Senior Director Global Product Strategy – Woods & Irons, Callaway Golf, told GM.
Callaway Staff player Alex Noren shows you how to hit a hybrid from the rough
http://www.youtube.com/watch?v=I7Wd7f9_lRk
"Some golfers prefer them to their harder-to-hit long irons and at the point where they start to struggle we wanted a logical hybrid solution for the Apex player. With a compact head shape, the clubface is longer than most hybrids, making it look more like an iron at address. We've taken a lot of feedback from our staff professionals who want to be able to use this hybrid for reaching par-5s in two, or for approaches on long par4s and 3s. So, we've lowered the CG to help generate spin and stopping power on the green. You can expect to see these a lot on tour."
The Apex hybrid comes in lofts 18°, 20°, 23° and 26° with a Mitsubishi Kuro Kage 80 shaft as standard. It will go on sale from December 4th 2015 and will retail at £189.