Puma launches new Faas Lite Mesh 2.0 Golf Shoe
Puma has announced its new lightweight, spikeless golf shoe for men, a new edition of the Faas Lite Mesh Shoe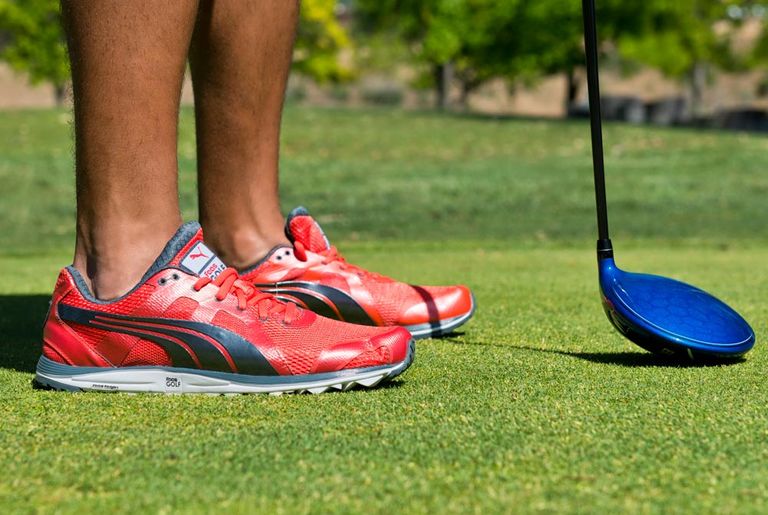 Puma has announced its new lightweight, spikeless golf shoe for men, a new edition of the Faas Lite Mesh Shoe
Puma Golf has announced the release of their new men's golf shoe, Faas Lite Mesh 2.0 featuring lightweight and versatile spikeless technology.
The new model takes features from the original Faas Lite Mesh shoe.
The 2.0 model adds additional heel comfort, bonded construction and a new TPU support for improved comfort and stability.
Weighing in at only 6.8 ounces, the Faas Lite 2.0 provides the ultimate in lightweight performance combined with coolCELL breathability to keep feet cool given any climate.
Head of footwear for Puma Golf, Grant Knudson, said: "The Faas Lite 2.0 combines technology with comfort and style, creating a shoe that you will want to wear.
"The 2.0 version includes new, strategically placed support pieces that provides increased stability and added support during your swing."
The minimal single layer of mesh creates enhanced breathability and reduces weight.
The shoe also features SmartQuill traction technology that provides directional grip elements, and enhances ground contact for improved stability and traction.
In terms of support, the midfoot support saddle provides additional support where you need it most during your swing.
The Ortholite Sockliner offers superior cushioning, while corrugated flex grooves provide optimal flexibility and increased ground contact throughout your swing, providing improved traction and stability.
FaasFoam+, a blend of foam and rubber that is 25% lighter than previous foams, provides increased step-in-comfort, while, EverFoam is strategically positioned in the collar of the shoe to allow the shoe to adjust to the contours of the foot.
Extra comfort and increased breathability comes from a new padded mesh tongue.
In addition, the shoe also features carbon rubber, a high abrasion resistant rubber, which in turn provides excellent grip and long-lasting durability.
With a retail price of £70, the Faas Lite Mesh 2.0 is available in three new colours.
Each shoe comes with two laces, one tonal and one pop of colour allowing golfers to customize their footwear and style.