7 Cool Gear Launches...You Might Have Missed!
Martin Hopley reveals the 7 cool gear launches you may have missed at the start of 2023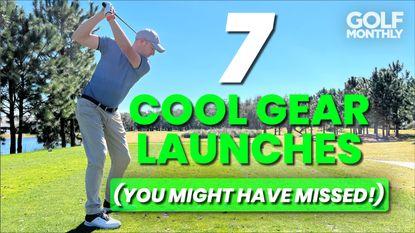 (Image credit: Future)
Golf is a great sport for equipment geeks, because as well as the large brands that do everything, there are numerous smaller brands and entrepreneurs who design products that they hope will improve your game or your enjoyment of it.
Many of these fly under the radar, so I took time at the 2023 PGA Merchandise Show in Orlando to find the best golf clubs, best golf balls and best golf accessories that are worthy of your attention this year. There was plenty of choice covering everything from showstoppers to head scratchers like the combo golf trolley/baby pram. However, here are my top seven picks of products to brighten up your golf in 2023.
LA Golf Putters
If you know your golf driver shafts you will have heard of LA Golf and the products they create in conjunction with Dustin Johnson and Bryson DeChambeau. You may also know they own SIK Putters, which feature the Descending Loft Technology (DLT) on the face to ensure that your putts roll better.
LA Golf now have their own range of putters in an all carbon forged head with the only metal parts being the steel heel and toe weights and the face insert that has the DLT. This means they can position the CG right in the middle of the face. When combined with the carbon wrapped LA Golf putter shaft the feel and balance of this putter is excellent. The original forged carbon putter was over $1500, but expect to see some cheaper models in the same shapes using injection moulded carbon for about a third of that price.
Blue Tees Player + Bluetooth Magnetic Cart Speaker With GPS
If you like a different vibe on the course then the Blue Tees Player bluetooth speaker delivers streaming music to help you find your groove. Featuring a powerful magnet to attach to a buggy, waterproof cover, and phone charger, the Player can also be paired with another golf speaker for even more impressive stereo sound. From April 2023, expect to see the Player + version which incorporates a golf GPS screen for front/middle/back yardages and distances to the next four hazards together. It can even speak the distances if you like golf for your ears only.
Aero-Swing Speed Trainer
Everyone is trying to improve their swing speed these days and the Aero-Swing is the latest golf training aid to help you do that. The light graphite shaft comes in a choice of three lengths and two flexes, each with plastic Pineapples slotted on to the end to create air-resistance for speed training.
The standard set up is two large Pineapples of various colours and one small purple Mini Pineapple. These can be easily slipped on or off to vary the amount of resistance created by the Aero-Swing moving through the air. Used by tour players and world long drive competitors, this award-winning product offers excellent speed training adjustability using just a single shaft.
PhiGolf Portable Simulator
If you want to practice your swing indoors then use can use the PhiGolf simulator at home or take it with you on your travels. The weighted club is short enough so that you can get a realistic swing feeling indoors, whilst also avoiding taking out any nearby objects. It uses Bluetooth to pair with the PhiGolf app on your smartphone which shows the results of your shots, with the option to stream to a larger screen.
The latest version has 38,000 real courses to play and a practice mode on a range to warm up or hone your game. With an extra subscription it can also be used with the popular WGT mobile game. For the money it is one of the best golf simulators for golfers and gamers alike as you are using a full swing like the real thing.
Caliber Golf Putter Grip & Shaft
As putter grips go, this is more left field but illustrates the entrepreneurial spirit in golf. Ice hockey sticks are rectangular and long so therefore adding them to a putter creates more options, whether you like to grip a putter with split handed grips or reach down the shaft in an armlock putting style. Many people have tried and failed to get this concept approved by the governing bodies, but Chip and Tim Wright of Caliber Golf solved the problem by combining a carbon shaft inside the rectangular grip to create a conforming product with an alignment benefit.
Simply send them your favourite putter and they will cut the shaft 7 inches above the hosel to create a well-balanced putter that you can hold however you like. Genius.
Mark Your Greens 3 In 1 Golf Towel
In the same vein, inventor Promod Sood was new to golf and to get his clubs clean he would take a pan scrubber on to the course to clean his club grooves and use a towel for the ball. Clearly the obvious answer was to combine the two in a golf towel, which is what he did. The patented 3 In 1 Golf Towel from Mark Your Greens has a mitten built into it with the polyester/nylon rough pads on one side for your clubs and the soft pads on the other for cleaning your ball so you can clean between your thumb and fingers easily.
The location of the pad designs ties in with how you hold the ball and club when cleaning them, which is usually using opposite hands. There is also a clip for attaching to your bag and a loop for hanging over a club. Sometimes the simplest ideas are the best.
Penfold Ace Golf Balls
If you are a James Bond aficionado like me, then you will know the ball that 007 outsmarted Goldfinger with in their golf match was the Penfold Heart. In the real world, icons like Seve Ballesteros won his first pro event in the UK at the 1997 Uniroyal International Championship with a Penfold ball, so there is tour heritage too. Now you can play all the suits of Penfold Ace balls thanks to the relaunch of the brand with this 3-piece urethane covered golf ball.
There is also a wide range of Penfold clothing, retro golf bags and travel bags that were selling fast at the Show, so there are plenty of options for older spies and younger players to reconnect with this classic UK golf brand.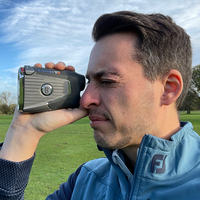 (opens in new tab)
From clubs, balls and tees, to essential sportswear and fitness products, keep it affordable with a little help from our promo and coupon codes.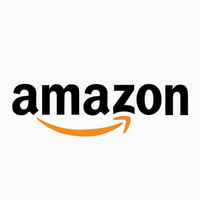 (opens in new tab)
Get saving on those Amazon orders with these coupon codes to help reduce the price in your basket.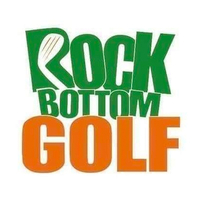 (opens in new tab)
These Rock Bottom Golf coupons will help you save on golf clubs, bags, balls & apparel.
Martin Hopley is one of the foremost UK equipment reviewers with over 20 years' experience. As the former founder of Golfalot.com he was an early pioneer of online reviews and has also been a regular contributor to other titles. He is renowned for his technical knowledge and in-depth analysis, which he now brings to Golf Monthly.