Best Lob Wedges 2023
We review the best lob wedges on the market so you can find the make and model that's perfect for your game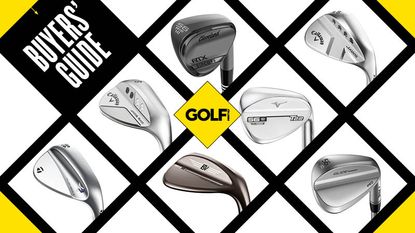 (Image credit: Future)
Get the Golf Monthly Newsletter
Thank you for signing up to Golf Monthly. You will receive a verification email shortly.
There was a problem. Please refresh the page and try again.
Best Lob Wedges
Wedges have to be versatile because of all the different shots that have to be played around the green. One of these is definitely the lob shot. As rewarding as a 300-yard drive straight down the middle of the fairway is, a perfectly executed flop shot that finishes next to the pin is more satisfying, right?
To play that Phil Mickelson-style shot, one which sees the ball land like a butterfly with sore feet, requires no small amount of skill - as well as a club with lots of loft (typically 58°-64°). The best golf wedges don't just give you the power to play a crowd-pleasing flop, but with the spin they create, this club offers you a lot of options around the green.
We've been busy testing the best lob wedges on the market to help you decide which one will suit your game, so be sure to read our full reviews to see how they performed. Some images below are for the 56° models, although these same wedges are available in higher lofts. For more wedge buying advice check out our other guides on other facets of the short game - such as the best wedges for chipping, the best sand wedges, or the best gap wedges.
Best Lob Wedges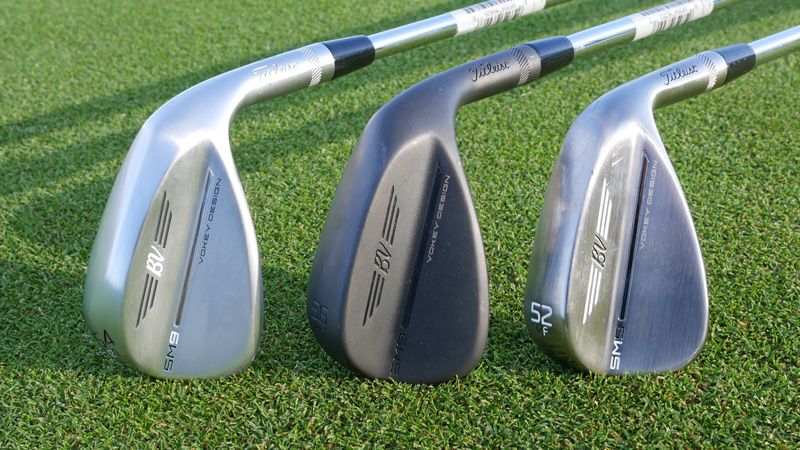 In 2022, the Titleist Vokey SM9 remains the one to beat, with the wedge still arguably the best golf wedge on the market.
The first thing to say is that SM9 has retained the classic Vokey look at address from the impressive SM8 wedge. When hitting full shots, the shaping and lack of offset inspire confidence, while around the green they look inviting behind the ball. You could argue the lower lofted wedges in SM9 have a slightly straighter leading edge, which helps with alignment on full shots and the transition from your irons.
A huge bonus is the amount of adaptability within the range, with there being six grind options - F, S, K, L, M and D - and a total of 23 different models ranging in lofts from 46° to 62°.
It's not often that we give out five-star reviews. But in the case of the Mizuno S23, we were so enamoured by what was on offer in this package it earned rave-reviews when we tested it on the course. Offering excellent shelf appeal, this club comes in a White Satin and a Copper Cobalt finish that both look excellent when resting in your bag. The S23 comes with a lovely traditional wedge profile and sit nicely behind the golf ball on address. Perhaps the highlight of this club is how nice these feel on impact. The sensation is soft and buttery and is delivered through the one-piece Grain Flow Forging process that Mizuno have used to design this club.
The Japanese golf manufacturer have installed a central sweet spot in the middle of the face of the S23 which has been added to allow for longer impact time on the ball and less head deflection. That sweet spot gives the feeling that you're striking a much more consistent shot because of how stable the club feels on impact, and this ultimately adds to what is a very high spin rate.
Those looking for longevity from their wedges will like that we found very little signs of wear after several rounds. The club also performed very well in damp and dewy condition thanks to Mizuno's HydroFlow Micro Grooves, which combine with the quad cut milled grooves on the club to improve the spin it delivers even when we were playing in the rain. With several bounces to suit every kind of player and loft, this wedge delivers a lot of versatility and is in our opinion, one of the best wedges for chipping.
The Cleveland RTX 6 ZipCore is a user-friendly muscleback wedge that delivers as much in terms of control as it does style. The club is an upgrade on Cleveland's RTX ZipCore wedge and is designed with the needs of lower handicappers in mind. Cosmetically, you'll notice the brand have only slightly altered the design of the clubhead from its predecessor, but have maintained a very minimal design - a trend we've come to know and love with Cleveland's wedges.
Most of the improvements are either subtle alterations or not visible to the naked eye. The club now comes with a new ZipCore insert in the hosel that is made of 95 percent more aluminium and silicon material than before. This new design endeavours to save more weight in the hosel, distributing it around the club to increase its MOI, with a goal to improve the RTX 6's playability. And we found it to be one of the most forgiving wedges on the market for that reason.
We can often measure the quality of a wedge by the levels of spin it offers. And there was plenty on the RTX 6. It comes with sharper UltiZip grooves, that sit deeper and closer together than before. They vary in dimensions depending on what loft of club you're playing and the whole face has been treated with HydraZip blasting to maximize friction on the golf ball. Another exciting point to note about this club is it comes with a lot of customization options, with a big range of lofts and several grind options - making it a great club for every type of player!
Joining TaylorMade's extensive range of wedges, the new TaylorMade Hi-Toe 3 wedges offer several exciting upgrades on the impressive TaylorMade Hi-Toe Big Foot and the TaylorMade Hi-Toe Raw lob wedges. The new wedge moves the user experience to another level, with everything from its rusty brown aesthetic to its performance. The copper finish may not be to everyone's tastes, but in our view it was a feast for the eyes and blends nicely with the Raw face as it rusts over time.
Spin is perhaps one of the most desirable things on any wedge and the 2023 Hi-Toe offering excelled in this department. This is perhaps due to the raised micro-ribs that you'll find between the grooves on this club. They add more texture to the face for additional friction and we found it was very easy to get a lot of low spinny chips with this club.
The full-face design on the club also allows for more forgiveness on off-center strikes, meaning anything struck off the center will still check on the green. The Hi-Toe 3 is very easy to use and you can perform a full range of shots with it. The four-way cambered sole interacts with the ground very nicely and you can confidently open the face without fear of skulling shots, thanks to the relief the club's trailing edge offers. While there aren't a lot of bounce options available for this wedge, it is still a fantastic club that delivers excellent spin around the greens.
One of the best wedges for mid-handicap golfers, the Cleveland CBX ZipCore Full-Face 2 wedge predecessor a large clubhead with a stunning stainless steel design, that will appeal to many different types of golfers. It is an upgrade on the original Full-Face CBX ZipCore and delivers several enhancements both the spin and forgiveness it provides. Overall, the 2023 model is a bit lighter than its predecessor and comes with a wide sole that gives players a higher margin for error, meaning you're less likely to fluff chip shots around the greens.
That is accompanied by the classic cavity-backed design on this club, which is supported by the black TPU gel insert that sits behind the club's sweet spot. This is a very cool addition from Cleveland and helps to moderate the sound the club produces on impact. Ultimately, it doesn't sound like a cavity-backed wedge at all and we loved the feedback on offer here. The lob wedge option on the CBX comes in a C-Shaped sole grind and that offers a lot of relief in the heel and toe. This helps to improve the playability of the club when looking to open the face on the lob wedge and get under the golf ball. Ultimately, this is a perfect 'get out of jail club' that will suit any mid-to-high handicap player looking to improve their consistency and scoring around the greens.
Designed by Roger Cleveland and said to feature the deepest, most aggressive grooves in golf, Callaway have added the Jaws Raw wedge to their well-renowned family of golf wedges. We tested this club out at Royal Troon and it's safe to say we weren't disappointed with the latest offering. Looks-wise, it features the same shape and visuals as we've come to expect from the Jaws range. It is well designed and features a subtle weight system that helps players bounce the club off the turf.
We were really impressed with the spin on offer from the club's micro-grooves and Raw face. Spin on shorter chips was impressive and the control this wedge offered over a variety of different shots is what stood out most about this club. We also found it very easy to get underneath the ball thanks to the Callaway's Z Grind sole that has been designed to skid along the turf rather than dig into it. On firm ground, that makes the Raw Jaws a very handy club to have in your bag. It is a fantastic club for any player looking to generate greater stopping power around the greens.
Wilson Staff has revamped its short-game offerings heading into the new decade, with the introduction of the Staff Model and Staff Model Hi Toe, both of which warrant inclusion on this best lob wedges list. We've gone for the basic Staff Model option however, as it delivers an excellent blend of looks and feel. Inspiring confidence at address is key and that's what this wedge does. And at impact, it's very forgiving and stable, making it suitable for a wide range of players. One thing we did feel was that it offered slightly less spin than some of the other models on this list but it's minimal and shouldn't detract from what is otherwise a superb club.
The Callaway Mack Daddy 5 was actually shaped by the legendary Roger Cleveland so it's no surprise it looks so good. And thanks to the new Offset Groove-In-Groove technology, which basically means there are diagonal score lines between the JAWS grooves, this is one of the spinniest options on the market this year. It has no obvious weakness and we really liked the buttery soft feel on all lengths of shot, which is partly down to the mild carbon steel used to create the heads, the muscleback design and the soft and tacky Lamkin UTX grip. Additionally, there are a number of bounce and grind options, allowing golfers to tailor their choice to their specific needs.
Raw face technology means the wedges have an un-plated surface material that rusts over time to maintain consistently high spin generation in wet conditions. TaylorMade has also added Raised Micro-Ribs between the grooves to aid spin and precision around the greens. This is because the abrasive surface further enhances the friction between the ball and the clubface. The Milled Grind Sole process continues with each leading edge and sole grind being individually CNC milled for accuracy. There are three bounce options - low, standard and high - for versatility with a more aggressive TW (Tiger Woods) grind available in the 56°.
The tour-inspired, high-spinning design from Ping is offered in two grind profiles and multiple loft options to fit players who rely on precision and control to shoot lower scores. The smaller heel-to-toe head, which is forged from 8620 carbon steel, creates a captured look at address, giving players the confidence to manipulate the head to help execute any shot they are facing. In combination with the precision-milled face and grooves, the new Emery face blast adds more texture to the hitting surface, creating higher friction and more interaction between the club and ball for more spin and a lower launch.
Brought in to replace the PM Grind wedge, the Jaws Full Toe combines four distinct technologies that create as much spin as possible. Callaway's Jaws grooves have been extended all the way across the face to provide spin anywhere that the golfer makes contact.
Callaway has also added a raw face for the first time in a wedge and, coupled with offset groove-in-groove technology, the wedges are said to give golfers the spin and control needed to approach any shot with confidence. The Full Toe shape and a specialised C-Grind is said to make bunker shots, high flop shots, and short pitches and chips easier to hit from a multitude of lies around the course. The Jaws Toe Pad pushes the CG higher, creating a lower, more controlled trajectory ideal for improved control on full wedge shots.
How we test
When it comes to wedges, we take the testing process very seriously. Whether we are sent a product or buy it ourselves, we put everything through its paces to ensure we can provide thorough and reliable advice. Every member of the Golf Monthly team is an avid golfer and as such, knows what does and doesn't make for a good wedge.
As far as our methodology goes, we review all wedges properly, which means we have used each one across multiple rounds and in practice to assess every aspect of performance in all conditions. For example, if a brand claims its wedge is the ultimate bunker club, we will test that theory from any and all lies possible.
Specific to the best lob wedges, we tested every one thoroughly to assess the consistency when it came to spin, feel and distance control on offer. We were also keen to find out how easy it was to hit full shots with each model was and analyze differences in flight and dispersion.
This comprehensive testing style is not just exclusive to wedges as we test with the same level of thoroughness across all gear categories.
What to consider when buying new wedges
As wedges are some of the most technical clubs in your bag, getting the right wedge for your swing and the kind of golf you want to play can be a tricky task. That's why we here at Golf Monthly always recommend anyone buying a new wedge or club attends a club fitting session, to get a club that is tailored to your needs as a golfer. But we also have a some helpful tips you should keep in mind when looking to get a new set of wedges.
1. Gapping
Measure your current wedge yardages and how often you are in-between clubs to help decide if you need to carry extra options. Getting the right yardage gaps is very important if you want to be as efficient as possible especially when it comes to the scoring clubs.
2. Bounce
Low bounce wedges are more suited to hard fairways and tight lies, while high bounce wedges are better for softer ground conditions and bunkers. The most bounce you will ever see on a wedge is about 18°, but it can be as low as 2°. The type of bounce you opt for should largely depend on things like your normal angle of attack, the firmness of your fairways and the type of shots you like to hit around the greens.
3. Finish
Options like black PVD and copper are becoming increasingly common. The difference is mainly cosmetic, but dark finishes can help reduce glare.
4. Grooves
While grooves are now tightly regulated, it is still well worth keeping up to date with the latest designs, which use new milling processes and groove shapes to help move water and dirt away from the ball at impact to create extra spin and improve control. Clubs with full face grooves can be even more forgiving than those that don't have full face grooves, which can deliver more spin and traction on each shot.
5. Forgiveness
Playability is a huge factor that any golfer needs to bear in mind when buying a new lob wedge. We all know how unforgiving wedges can be and how infuriating it can be to fluff your chip shot after playing a smashing drive right down the middle of the fairway. Wedges can be some of the hardest clubs in your bag to use, and the most unforgiving. So for that reason, if you're less experienced, you want to need to sacrifice a bit of control in your wedge game to gain a little more consistency. And if you fall into that category of player, you may want to look out for wedges that come with a wider sole and a cavity-backed design.
For more advice on some of the best wedges on the market, visit our in-depth guides to the best pitching wedges, best sand wedges and best high-bounce wedges.
FAQ
What is the best lob wedge degree?
The most traditional loft when it comes to lob wedges is 60° but that doesn't mean to say it's the best. Nowadays, brands manufacture lob wedges that range from 58° all the way through to 64°, meaning golfers have more options than ever. If you find yourself needing to play a lot of flop shots, you might find a model on the higher end of the loft scale would suit your game best.
What makes a good lob wedge?
A good lob wedge should inspire confidence at address, allow golfers to play an array of short-game shots, and produce plenty of spin. All of these things come down to personal preference so make sure and do some testing to find your ultimate lob wedge.
What is the easiest 60-degree lob wedge to hit?
There aren't really any bad lob wedges made nowadays, meaning each model offers great forgiveness and consistency. However, lob wedges featuring a cavity-back design and a high MOI will generally be the easiest to hit.
Discount Coupon Codes
Get the Golf Monthly Newsletter
Tips on how to play better, latest equipment reviews, interviews with the biggest names and more.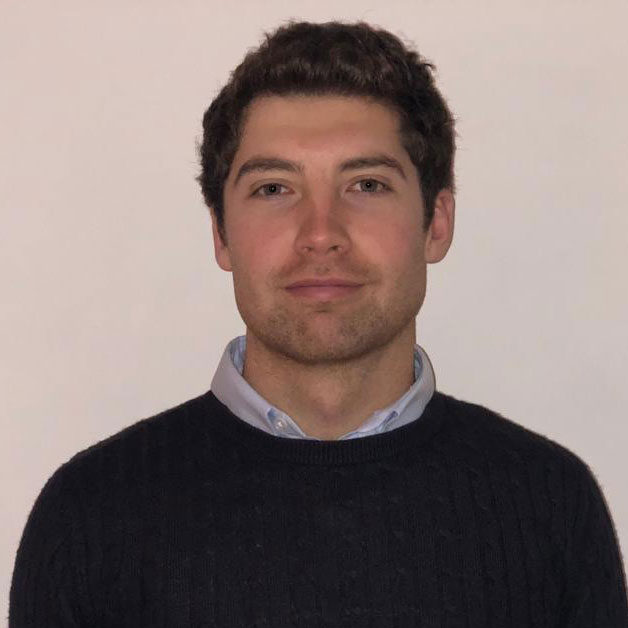 A lifelong golf fan, Andy graduated in 2019 with a degree in Sports Journalism and got his first role in the industry as the Instruction Editor for National Club Golfer. From there, he went on to enjoy a spell freelancing for Stats Perform producing football reports, and then for RacingNews365 covering Formula 1. However, he couldn't turn down the opportunity to get back into the sport he grew up watching and playing and now covers a mixture of equipment, instruction and news for Golf Monthly's website and print title.
Andy took up the game at the age of seven and even harboured ambitions of a career in the professional ranks for a spell. That didn't pan out, but he still enjoys his weekend golf at Royal Troon and holds a scratch handicap. As a side note, he's made five holes-in-one and could quite possibly be Retief Goosen's biggest fan.
As well as the above, some of Andy's work has featured on websites such as goal.com, dailyrecord.co.uk, and theopen.com.
What's in Andy's bag?
Driver: Callaway Mavrik Sub-Zero (9°)
3-wood: TaylorMade Stealth 2 Plus (15°)
Driving iron: Titleist U500 (17°)
Irons: Callaway Apex Pro '19 (4-PW)
Wedges: Titleist Vokey SM9 (50°, 54° and 58°)
Putter: TaylorMade Spider X
Ball: TaylorMade TP5x