Loudmouth Golf introduces brand new range of windshirt
Loudmouth Golf reveals newly-designed windshirts in Autumn range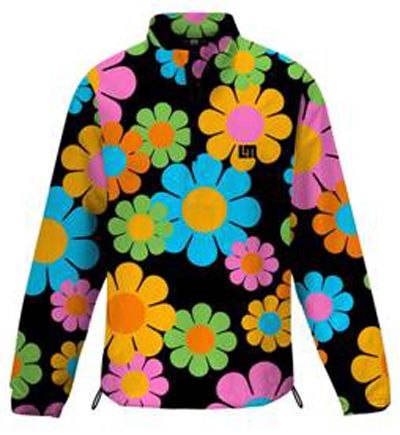 Loudmouth Golf has announced its brand new range of windshirt.
Renowned for their striking apparel, Loudmouth is introducing a brand new windshirt range to ensure warmth and style on the golf course this autumn.
The half zip, long-sleeve windshirts are currently available in five different patterns including 'Pink and Black', 'Magic Bus', 'Splash USA,' and several solid colours including black, red and teal, among others.
All windshirts are available in sizes S - XL and made from 100% micro-polyester.
With a comfortable inner-mesh lining and a hidden drawstring, they are lightweight and designed to shield golfers from weather elements without restricting the swing.
"Loudmouth's new windshirts are ideal for breezy or chilly days both on and off the course," says Loudmouth Golf CEO, Larry Jackson.
"They are versatile and can be paired with your Loudmouth Golf trousers, solid golf trousers, or your favourite pair of jeans. They are a must-have staple for every Loudmouth wardrobe."
Loudmouth's windshirts are currently available in the UK, Canada, Australia and the US.
For more information visit www.LoudmouthGolf.com